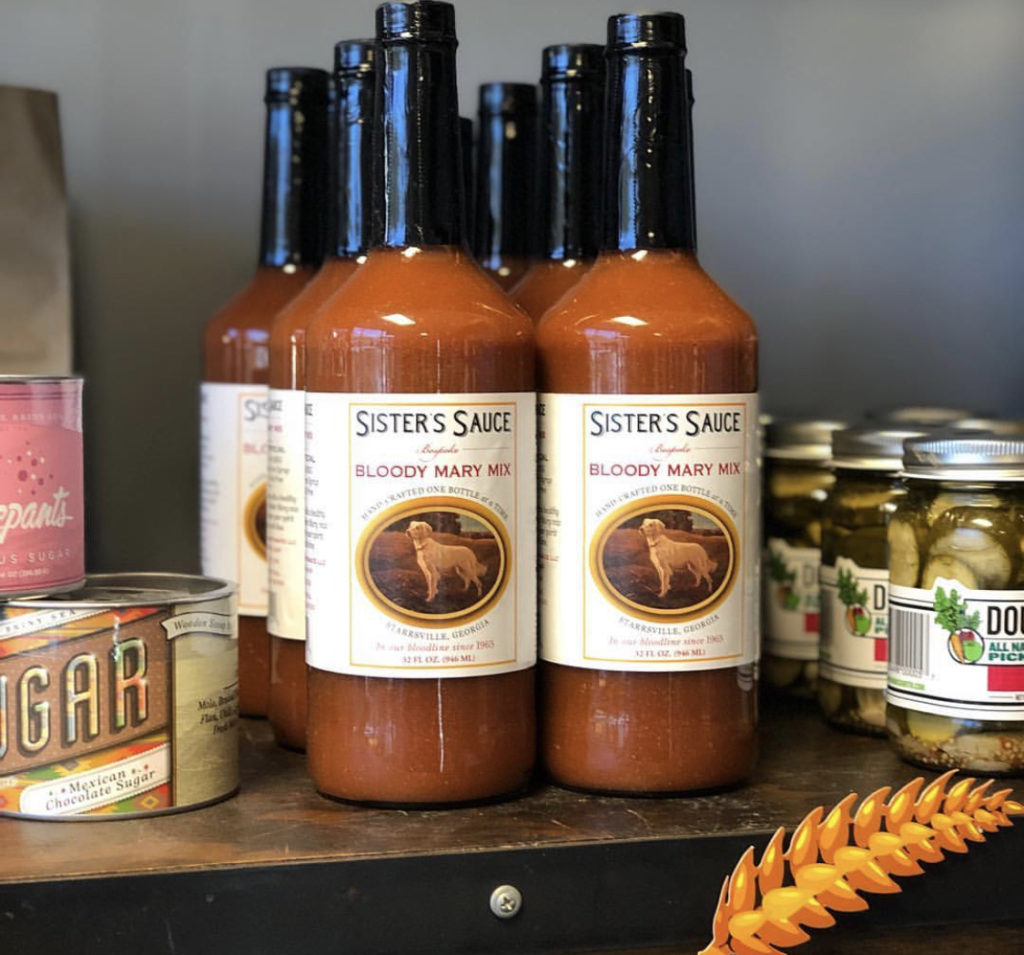 There are some really creative people out there.  Creative people who understand and appreciate tradition.  People that work to preserve something good, and make it new again.  My friend Nat Hendricks of Sister's Sauce is one of those guys.  He's a true renaissance man.  He raises dogs – they are on their 10th generation of setters, and I can attest that they are extremely good hunting dogs (and super sweet).  He is an avid hunter and fly fisherman.  He likes good music, and is very well read.
And three years ago, he decided to leave the world of international logistics and carry on his family's tradition of making some damn good Bloody Mary mix.  Affectionately known as 'Sister's Sauce', named for the first of their line of setters, it has taken off in the past year.  Carried by the likes of Sea Island, Blackberry Farm, the Garden & Gun Club in The Battery, and Old Edwards Inn, it's the preferred mixer for the brunching set.
I met Nat a few years ago at the Ball and Buck Christmas Pop Up, and we hit it off.  Mrs. RCS was looking for Holiday gifts for her customers, and bought four cases of Sister's Sauce.  Needless to say, it was a huge hit.  She has since switched roles, but still gets calls around Christmas time about the sauce…
Sister's Sauce is popping up in markets and shops all over the southeast.  Follow @sistersssauce for locations as well as the rest of his adventures.  And it's always available to ship – nation wide.  Nat was nice enough to give us a little history on the brand…enjoy: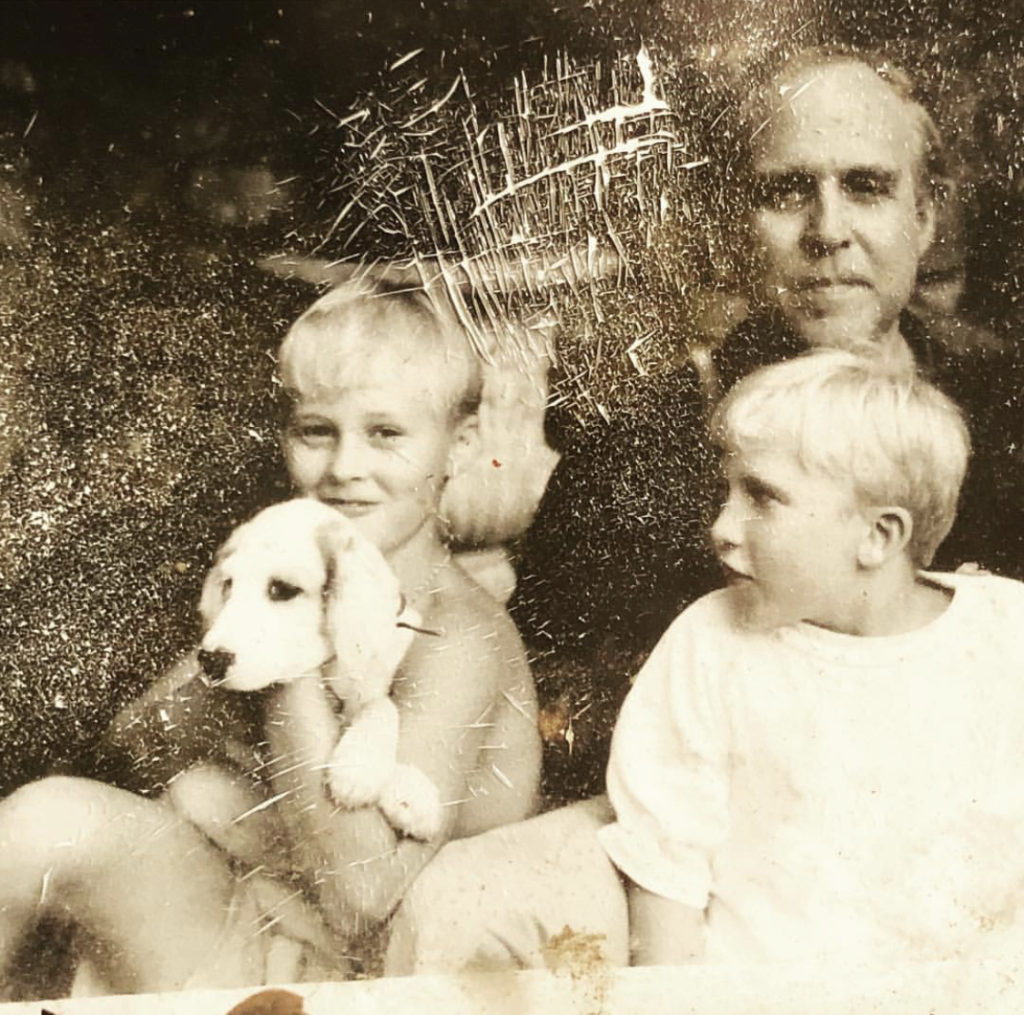 What is the history of Sister's Sauce? My father concocted the original version of Sister's Sauce as a junior in college at W&L. His premise which is not our current branding, was to get you drunk before getting you bloated. Sister is the name of his first English Setter bird dog, also my first word at 8 months. This was the mix I initially came to market with. It had Clamato in it, which I like, but Clamato has MSG, gluten, and additives that I didn't want to have in my Sauce. When Sister's Sauce became the in-house mix at all three Old Edwards Inn properties, 3 years ago, for liability purposes, they did not want a mix that had a shellfish allergy. This allowed me to reverse engineered the mix, creating the same delicate profile that embodied my fathers original mix. My babies who I actively hunt are the 8th and 9th generation from Sister; we just had generation 10.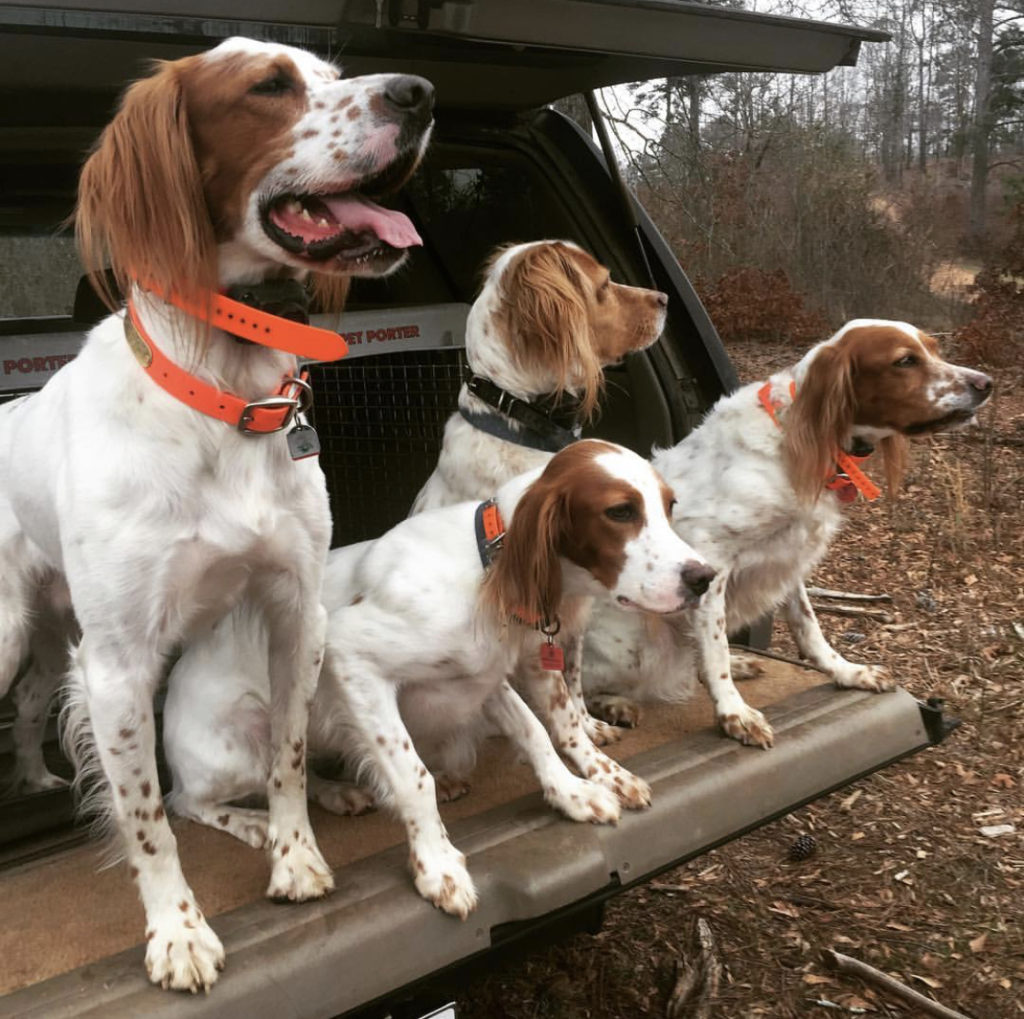 What does "Sister's Sauce" mean? SS embodies everything that's important to me: family, our line of Setters, clean drinking and bringing people together.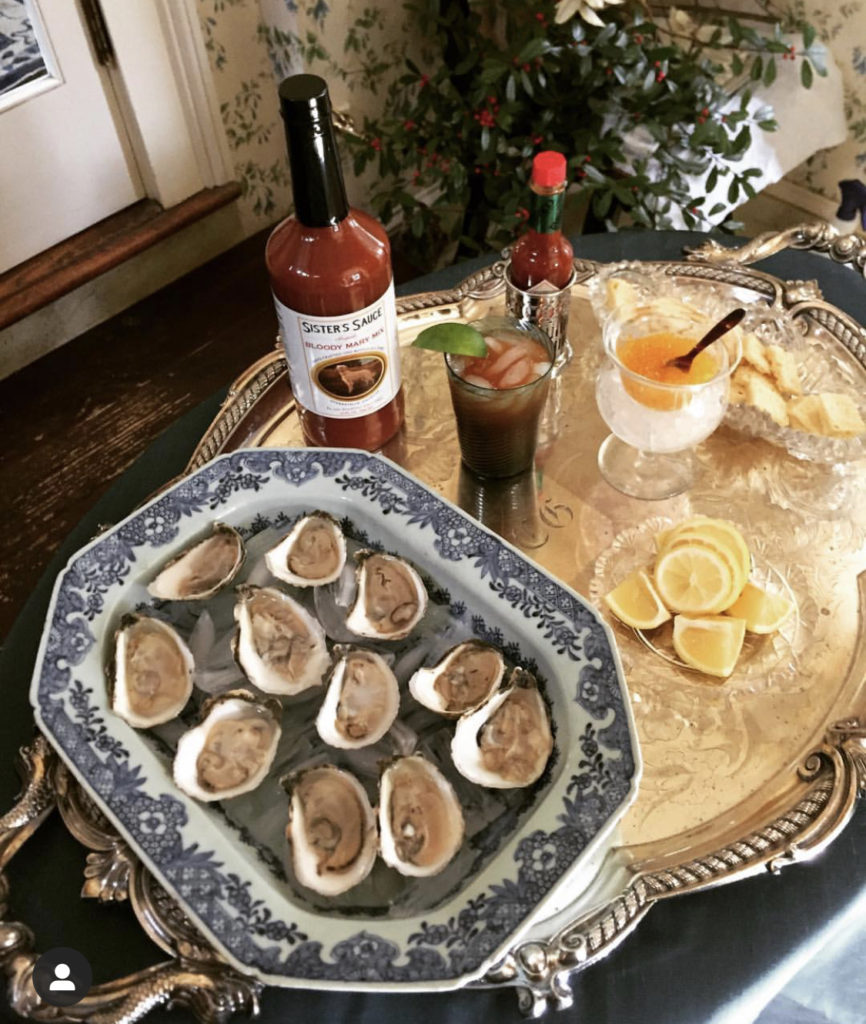 Bloody Mary's are a religion. What is the Sister's Sauce gospel? It's a complete classic. It was what was created at Harry's Bar in Paris in 1920. Tomato juice, lemon juice, apple cider vinegar, Lea and Perrin's Worcester Sauce, Tabasco, horseradish, celery salt, cracked pepper, and sea salt. Classics are always in style like my mother's original 1981 Jeep Wagoneer.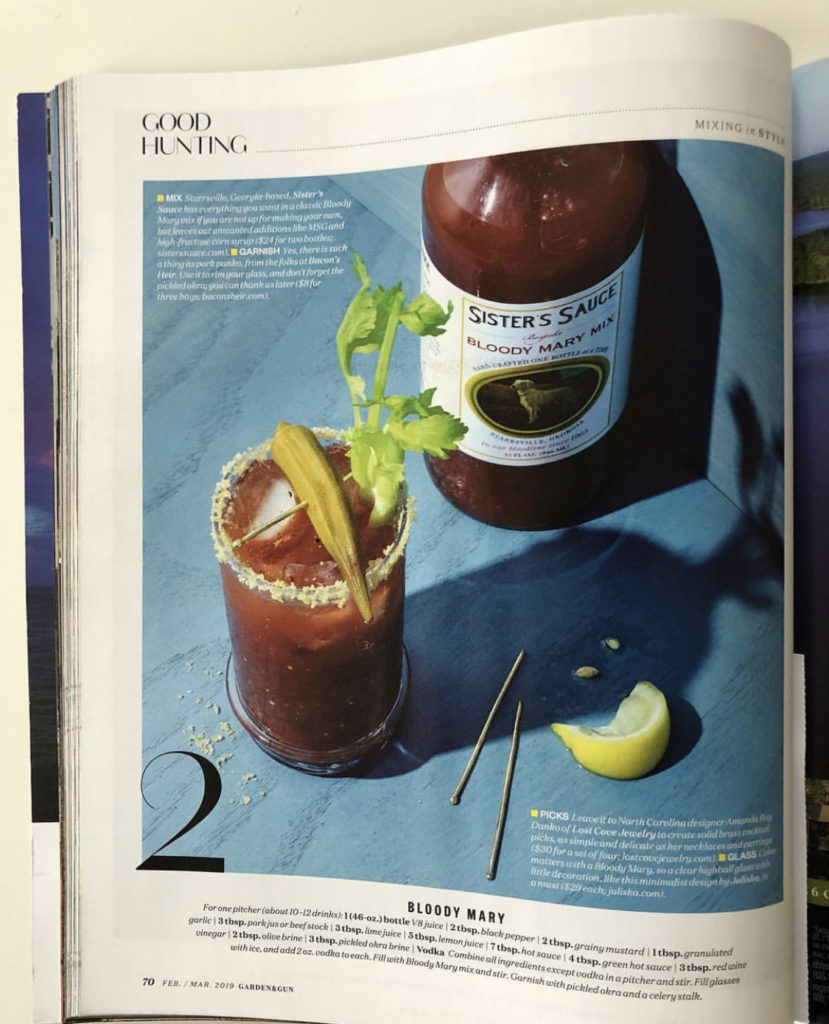 Since the Garden & Gun feature, what has it been like at Sister's Sauce? The G&G feature blew me up overnight. I've shipped orders to all 50 states.
What do we have to look forward to from Sister's Sauce? Loads of people ask me what is next. Growing up in Midtown Atlanta, I've seen some pretty successful companies, i.e. Chick-Fil-A and Coca-Cola, initially do one thing and do it extremely well. In our current world of unlimited options let's stick to the basics (KISS).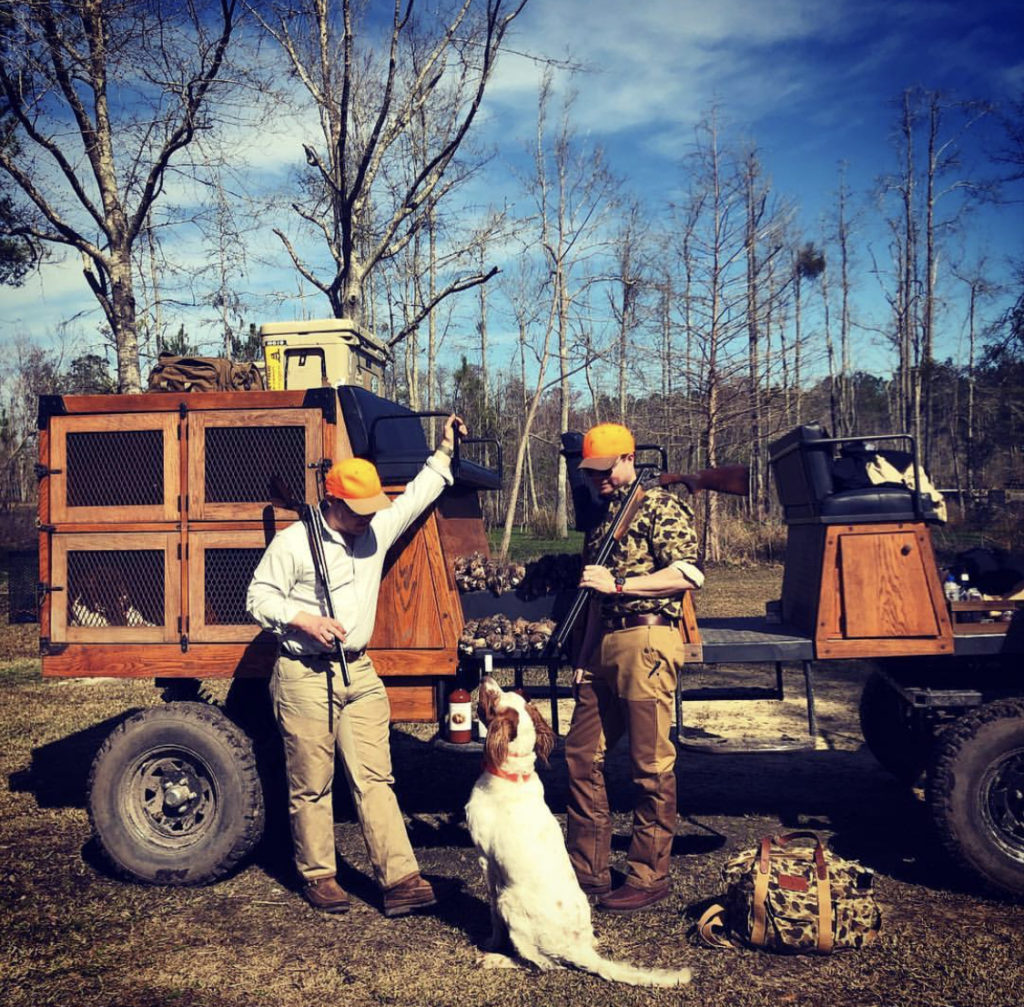 What takes up your time outside of the business? I'm extremely fortunate in the sense that my business is my passion and I've naturally been able to dovetail my hobbies of hunting, fly fishing, spending time outside, cooking, entertaining and helping others into all a part of what I'm cultivating.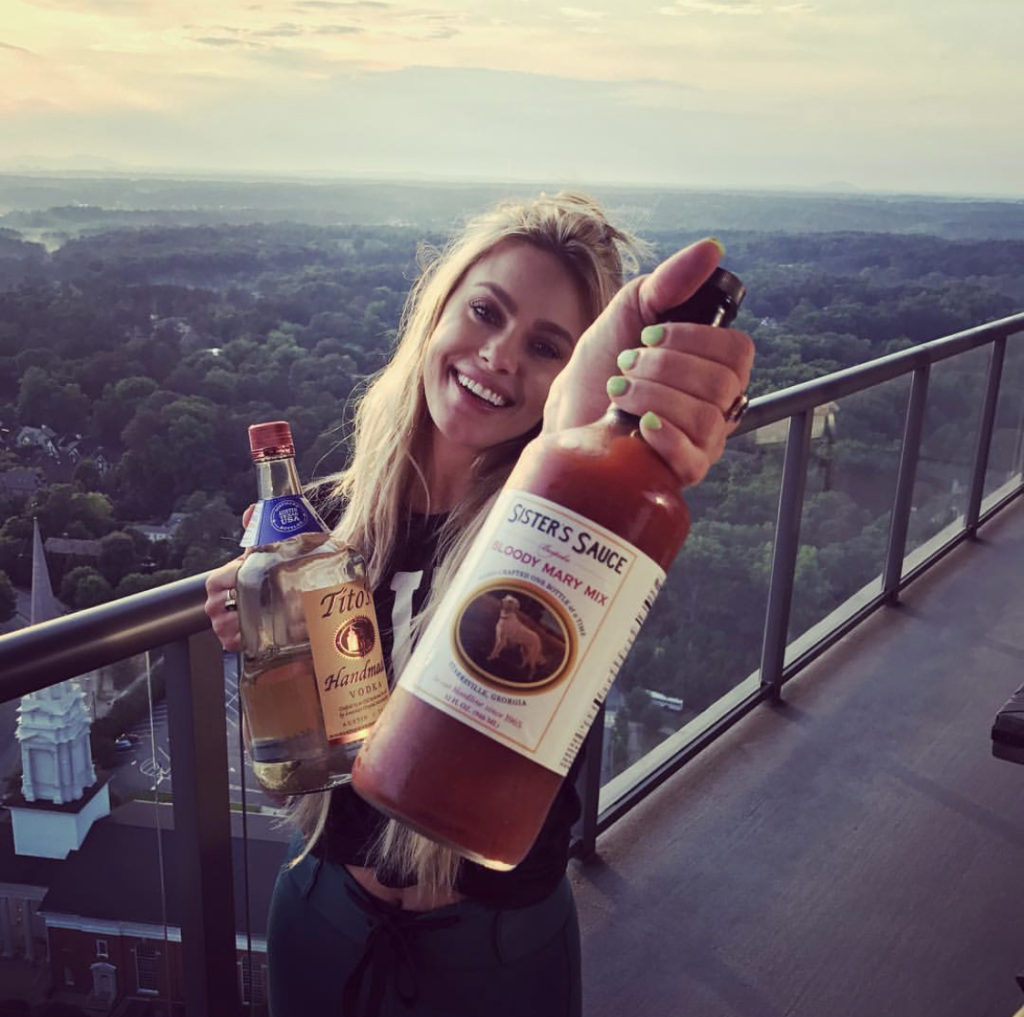 What's on your Spotify Playlist? Spotify playlist is expansive but always includes the Motown records I grew up on- Sam Cooke, Otis Redding, loving Leon Bridges, Sturgil, WSP, Dead, Willy, Waylon, and EDM, etc
Be sure to follow @sisterssauce on Instagram, and buy a bottle!  There's nothing better than supporting local brands…you'll be glad you did.