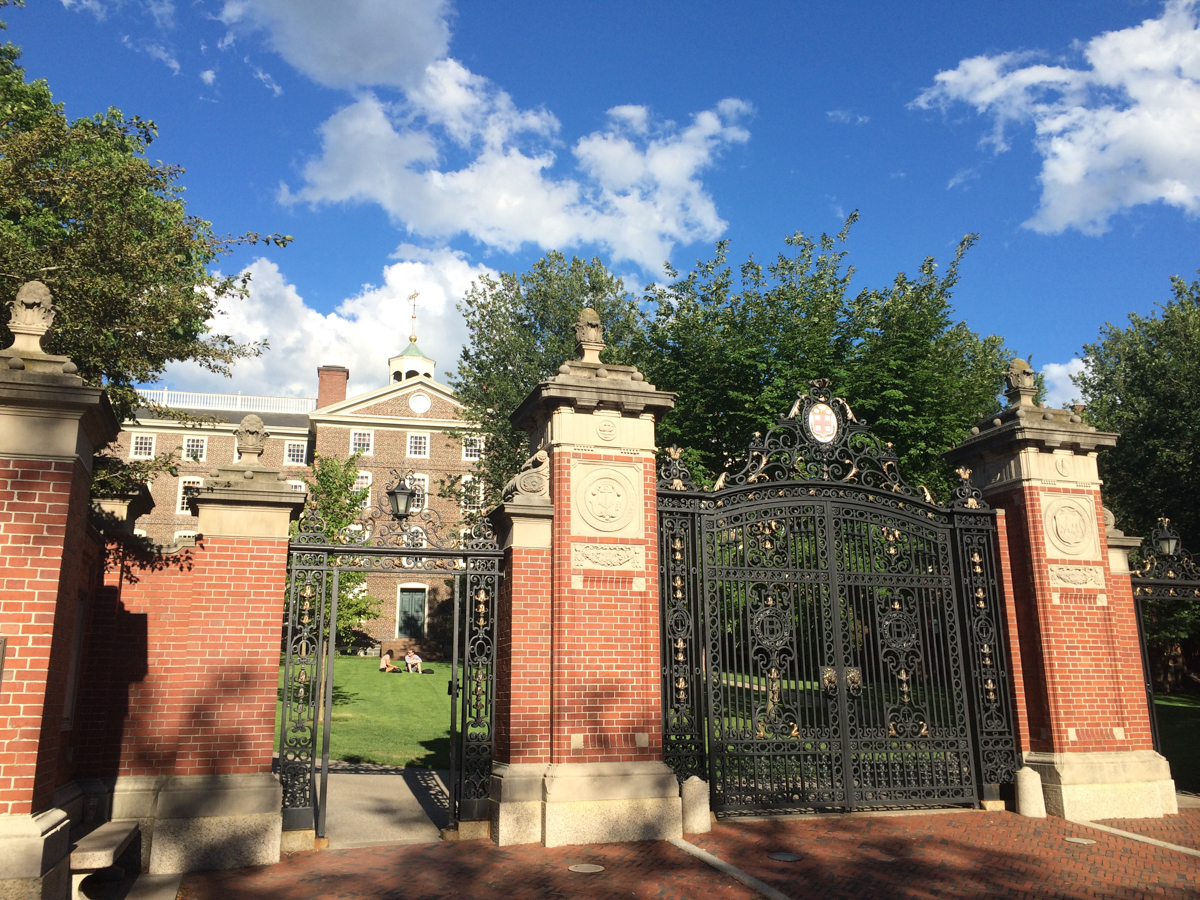 I'm a proud Georgia Bulldog. The walls of my office are cluttered with all sorts of framed memorabilia; from a 2002 SEC Championship ticket to an "All Pre-1950 Team" number that woke up in my apartment after unceremoniously coming off the wall of a restaurant. Vintage Coke bottles are scattered about my desk and books from "Vince Dooley's Garden" to Mr. Seiler's "Damn Good Dawgs!" are stacked on top of one another. And there's my diploma – a piece of paper in an expensive frame that represents several years of good times and questionable decisions.
When I left Athens I was ready for a new life in Atlanta. I wanted skyscrapers, commerce, and the trappings of a metropolitan city. Talk about an ungrateful idiot – looking back I should've stayed in Athens. To think I was lucky enough to spend all those years in what Rolling Stone magazine named the #1 college town in America. I, like many of you, was fortunate to call Athens home.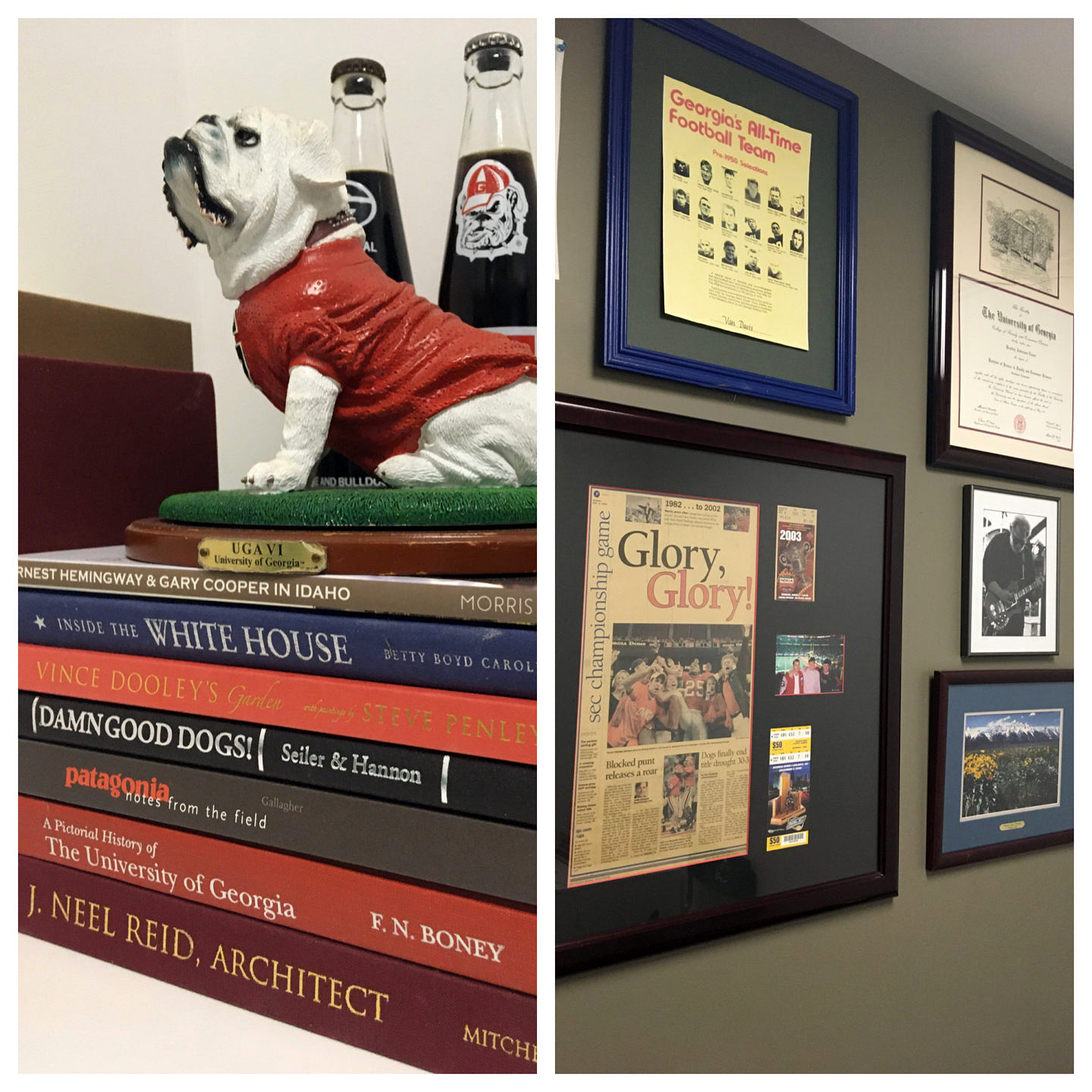 That being said, I didn't leave Athens so much as I was encouraged to. I dragged that sucker out with zero regard for my GPA. Y'all remember those t-shirts that said, "Athens – The Best 5 or 6 Years of Your Life"? I was in school for seven – for a bachelor's degree. While others were in summer school I was playing hooky in the Rocky Mountains. At one point a group of buddies and I quit our jobs and were living in the backcountry; somewhere between Grand Teton and Yellowstone National Park. We were broke, surviving off canned goods, and had nothing to our names but cigarettes, a fly rod, and a few sleeping bags. We bathed in the Snake River when need be, drank beer for breakfast, and spent our days playing Frisbee, reading thrift store paperbacks, and listening to music. We hadn't a care in the world, until Johnny Law came knocking. For a while there we were a magnet for every park ranger, highway patrolman, and cop within a 200 mile radius of Jackson Hole, but that's a story for another day.
Like I said, I ended up graduating, but I knew deep down in that Bulldog heart of mine there would be a reconciliation between academia and myself. Lord knows I didn't take school seriously, but it wasn't like I modeled my life (entirely) after Bluto in Animal House. I quickly realized time spent learning how the Third Reich politicalized Beethoven's 9 th in a humanities course would serve my interests more than understanding the differences between LIFO and FIFO in Accounting 101. If need be, I could always pick up a finance or marketing book, but the opportunity to dive into art, history, poetry, writing, painting, and theatre wasn't going to happen again. The University of Georgia was to me what the Grand Tour was to the aristocratic youth of 18th century Great Britain.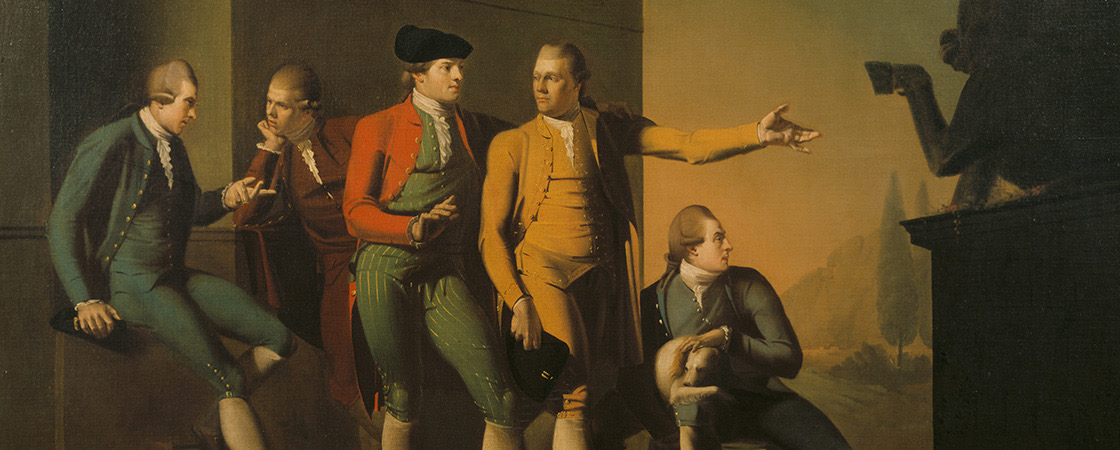 And who would've guessed it – I was no more than six months out of college and working in Atlanta before I missed it. And I don't mean the girls and partying, as all of that was available in my neck of the woods, but the exposure to new ideas; the genuine expansion of the mind.  I managed to get into my thirties…alive, married, with kids, and a mortgage. But that nagging reconciliation only weighed more heavily; I wanted to go back to college. And what better than the Ivy League.
Fortuitously, I came across a graduate program at Brown University that caught my attention. So, let's rewind for a second – my undergrad grades left a lot of be desired (as in a shit ton). Bluto and I didn't have the same GPA, but we ran in the same circles. The idea of applying to anything other than an opening for a janitor position was nuts. But I wanted it – a lot.
So I started a blog on how to get in the Ivy League before I was accepted; talk about putting the cart before the horse. I reached out to alumni in the Brown community and to their credit, they helped in any way they could. I documented everything; from who I met, to how this degree would help my family's nonprofit, to my newfound interest in Brown football and squash. Not for nothing, but even with all the disappointment, we Bulldogs are lucky to have our team to root for; Ivy League football leaves a lot to be desired.
Two years later I was invited to Brown for grad school interviews. At the time Corinne and I were dead broke, raising a young family, and the cost of flying, hotels, etc. was out of the question. So I packed my tent, sleeping bag, and headed to Rhode Island.
I spent the first night on the road in a tinderbox of a townhome in D.C. It was an old hostel that no longer exists, but was full of character. The walls were adorned with black and white photos of left wing giants: JFK, Frank Serpico, etc.; bunk beds were county jail turquoise; writing desks scattered about; and the fire escapes rusted to the core, but camouflaged with a thick layer of black paint. Keep in mind it was August and in lieu of air-conditioning there were a few plug-in fans.  It was miserably hot; D.C. is literally a swamp.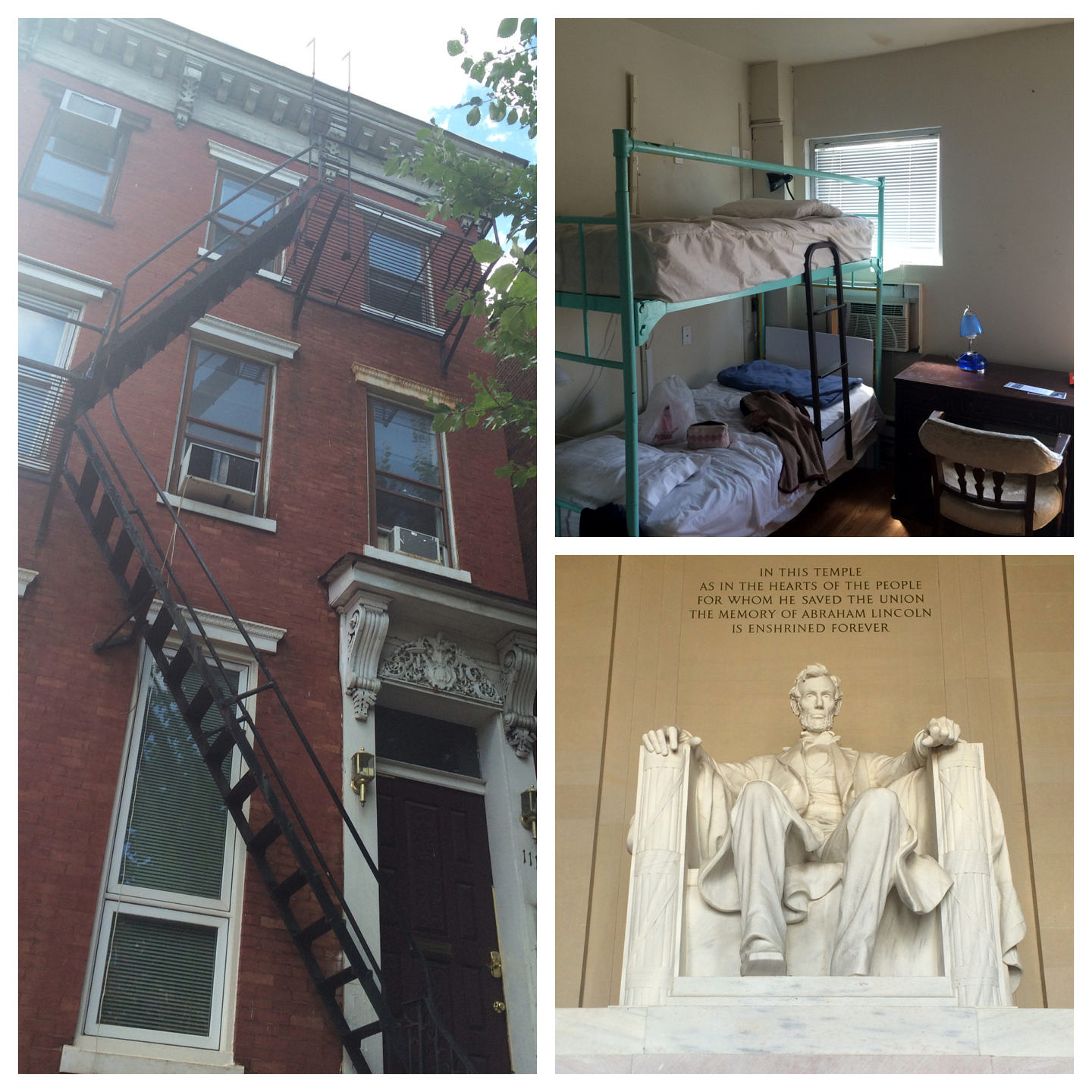 It took 11 hours to drive from Atlanta to D.C. I visited the monuments at breakneck speed before spending the evening with a group of opinionated intellectuals at the hostel. Truth be told, I loved every minute of it, but I had to get some shut eye because the following morning I had a 400 mile road trip to Brown with stops in Manhattan, Yale, and the Tennis Hall of Fame in Newport.
I woke before sunrise, showered in the only communal bathroom, and off I went to New England. After crossing the Delaware River I endured the expensive nightmare that is the New Jersey Turnpike and in no time I was in Manhattan. I swung by Greenwich Village to see my nephews new place, but the excitement of road tripping through Connecticut was too much, so I headed up I-95 to New Haven.
My great-grandfather (12 times removed) signed the Plantation Covenant in New Haven in 1639, so I had to take a stroll around my family's old stomping grounds (375 years removed). Yale is stunning…no two ways around it. The architecture and history alone could've kept me busy for weeks. But, being the sophisticated gent that I am, my objective was to get a hamburger at Louis' Lunch – home of the world's first burger (Est. 1895). By this time I had driven 1,265 miles with this damn burger on my mind, only to find out they're closed in August for the "Annual Inventory of Spoons". What a disappointment. I swung by the Yale bookstore to get my kids t-shirt's and knick knacks.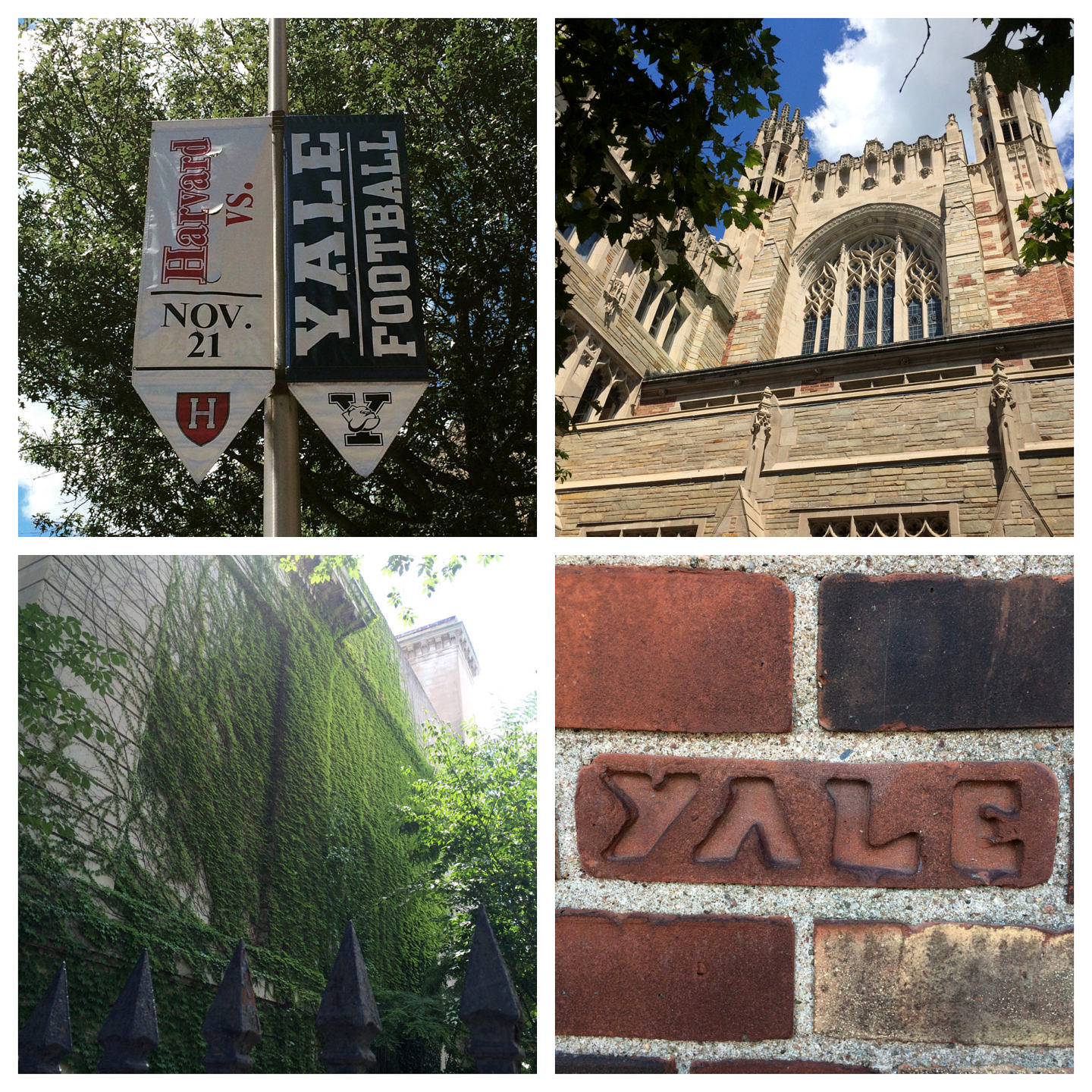 Two hours later I was in Newport at the International Tennis Hall of Fame. If there's a heaven for tennis geeks, this is it…and I'm one of them. 13 grass courts, classic shingled New England architecture, and a lackadaisical attitude only matched by an LSD freak listening to Pink Floyd's The Great Gig in the Sky.
Similar to Yale, I could've spent several days goofing around, but Brown was only a two and a half hour drive and I couldn't wait a second longer. I also had to build a fire and set up camp.
You have to understand…I was 1,000+ miles into this trip…chasing an insane dream…and all that stood between it and I was crossing a few bridges. I could taste the salt water…and smell the breeze of the Atlantic.
And it finally happened – I arrived in Providence, Rhode Island. I immediately went to the quad and took a nap beneath ancient trees on long bladed grass. The summer weather was quintessentially New England – windy, mid 70's, and sunny. I eventually took a stroll around campus, grabbed a beer at a local tavern, and struck up a conversation with a few locals before heading to George Washington State Campground to get some sleep.
I was later told I was the only student they knew of who camped in a tent before their interviews. Furthermore, the following morning I needed a shower and shave. My plan was to take a bath in the campground lake, but families were cooking breakfast on Coleman stoves, so I headed to an athletic center on campus, told the lady at the front desk I was spending the day in class and doing interviews, and asked if there was a place to shower. She directed me to the Visitors' Locker Room where I cleaned up and put on a tie.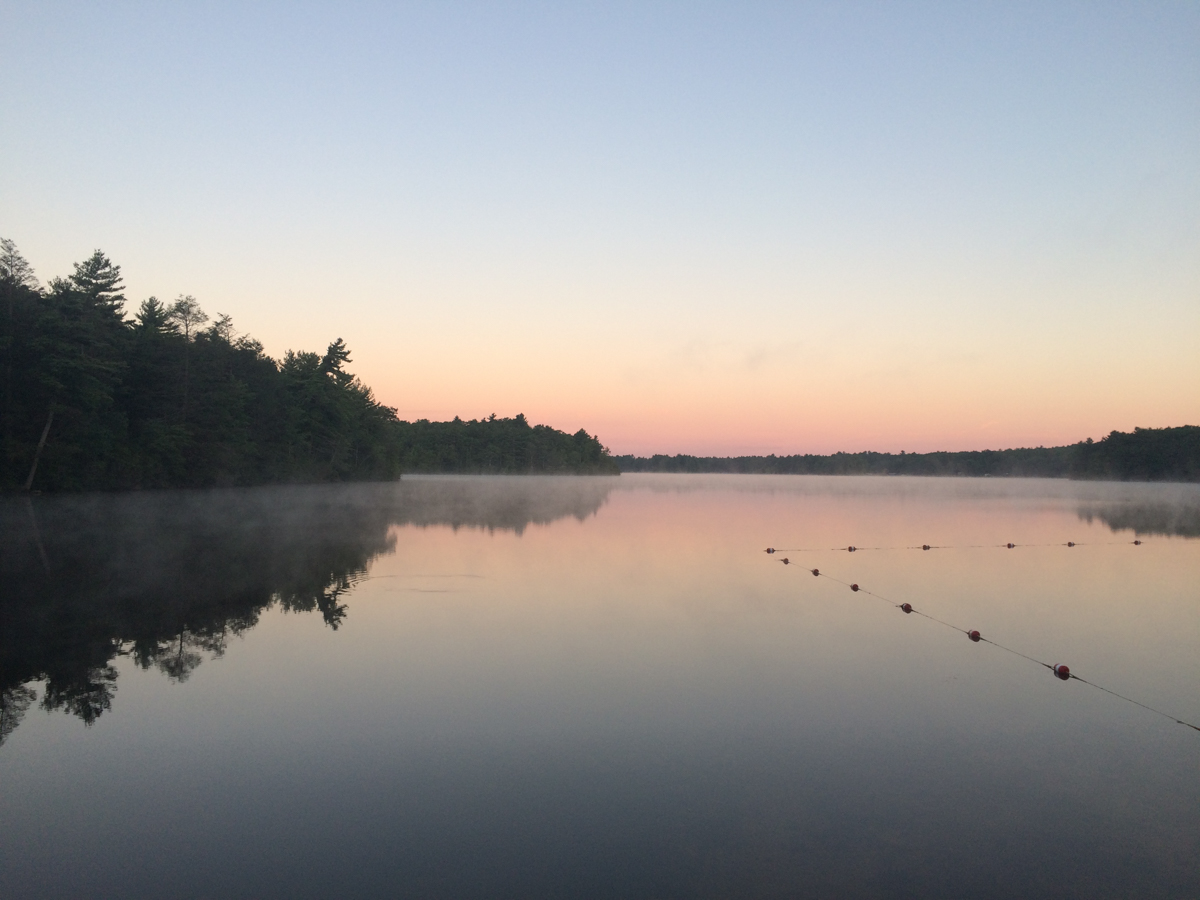 Suffice to say it worked out. The professors and I got along famously and the interviews went off without a hitch. When they heard I drove from Atlanta, stayed in a broken down hostel in D.C., and was camping in the backcountry of northwest Rhode Island…well, they got a kick out of it. The Assistant Dean even gave me a knapsack full of food for the ride home. Several months later I received something this old Georgia Bulldog couldn't have dreamed of as an adrift undergrad: an acceptance letter to the Ivy League. What started as a crazy idea came true.
About the blog I started before I was accepted; the gentleman who did my last interview asked a pointed question, "What if you don't get in?" To which I replied, "But you have to let me in…otherwise you'll mess up a great story."
Contributor Brad Evans is a good buddy, a UGA grad, and an idea guy. We're lucky to have his thoughts here at RCS…more to come.