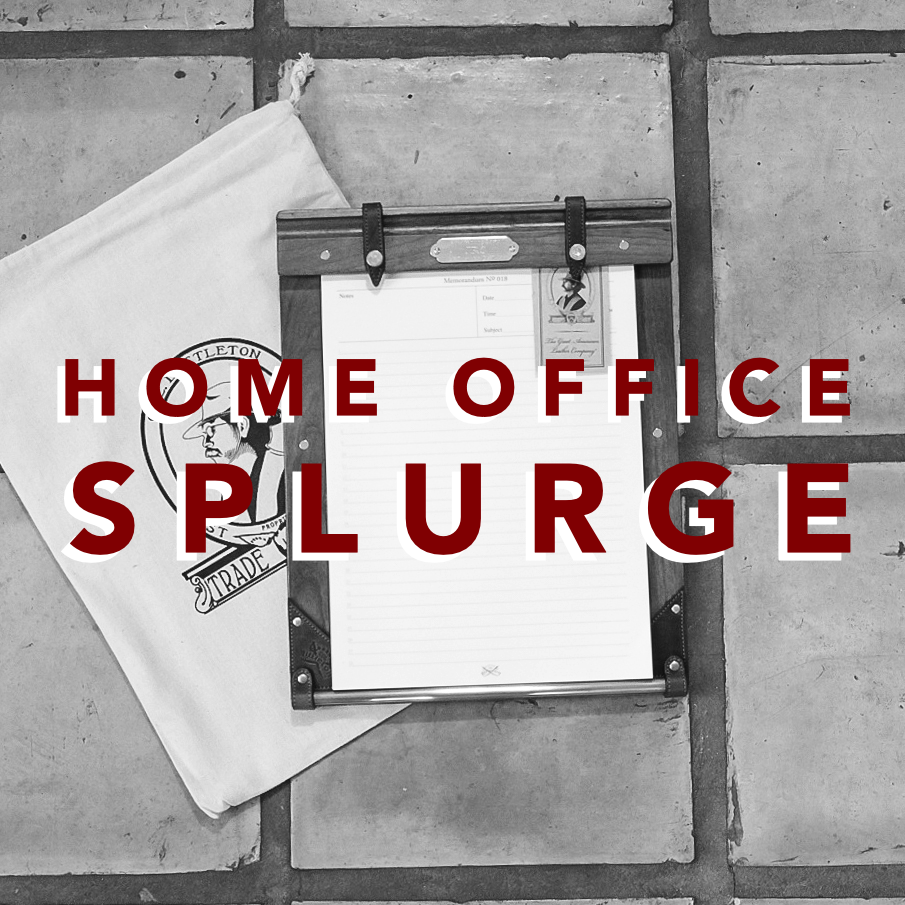 The fine Tennesseans up at Colonel Littleton are experts at their craft.  Largely known for their fine leather goods, they are an innovate company…the Colonel is a tinkerer.  Their leather bags are top shelf, and a great foundation for their product line.  After you have one or two bags, I encourage you to dig into their men's accessories and home/office goods.  I recently got a new fishing hat, which I'm happy to give a little patina once I'm able to get out a bit.  What I'd like to talk about here is the new No. 9 Writing Board.
Having been in a work-from-home environment for the last couple months, and it looking more and more like this is the new normal, we've all had to make some adjustments.  A while back I did a post on my home office.  I don't have a stationary desk that I call home, instead opting to move to a few different locations through the house.  It's important for me to change up my scenery.
A new addition to my WFH arsenal is the new Colonel Littleton No. 9 Writing Board. Practical? Absolutely.  Fancy? You bet…just the right amount of fancy you'd expect from the Colonel.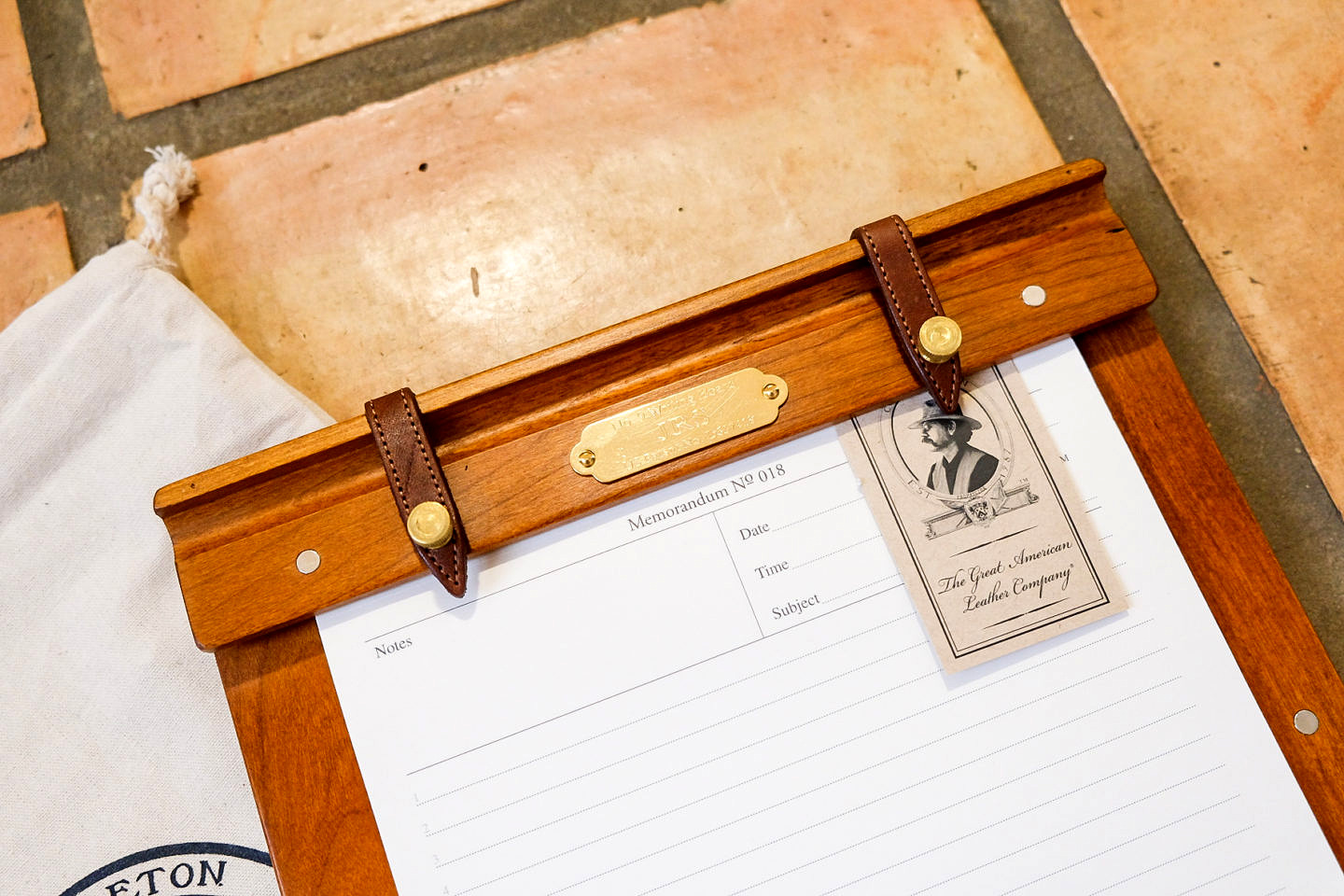 The board is sturdy.  It's not heavy, but has substance.  I like the thoughtful features – the brass and leather decoration (which acts as a pen holder), the copper bar at the bottom (to relieve the dog ears), and the 'grip' on the back.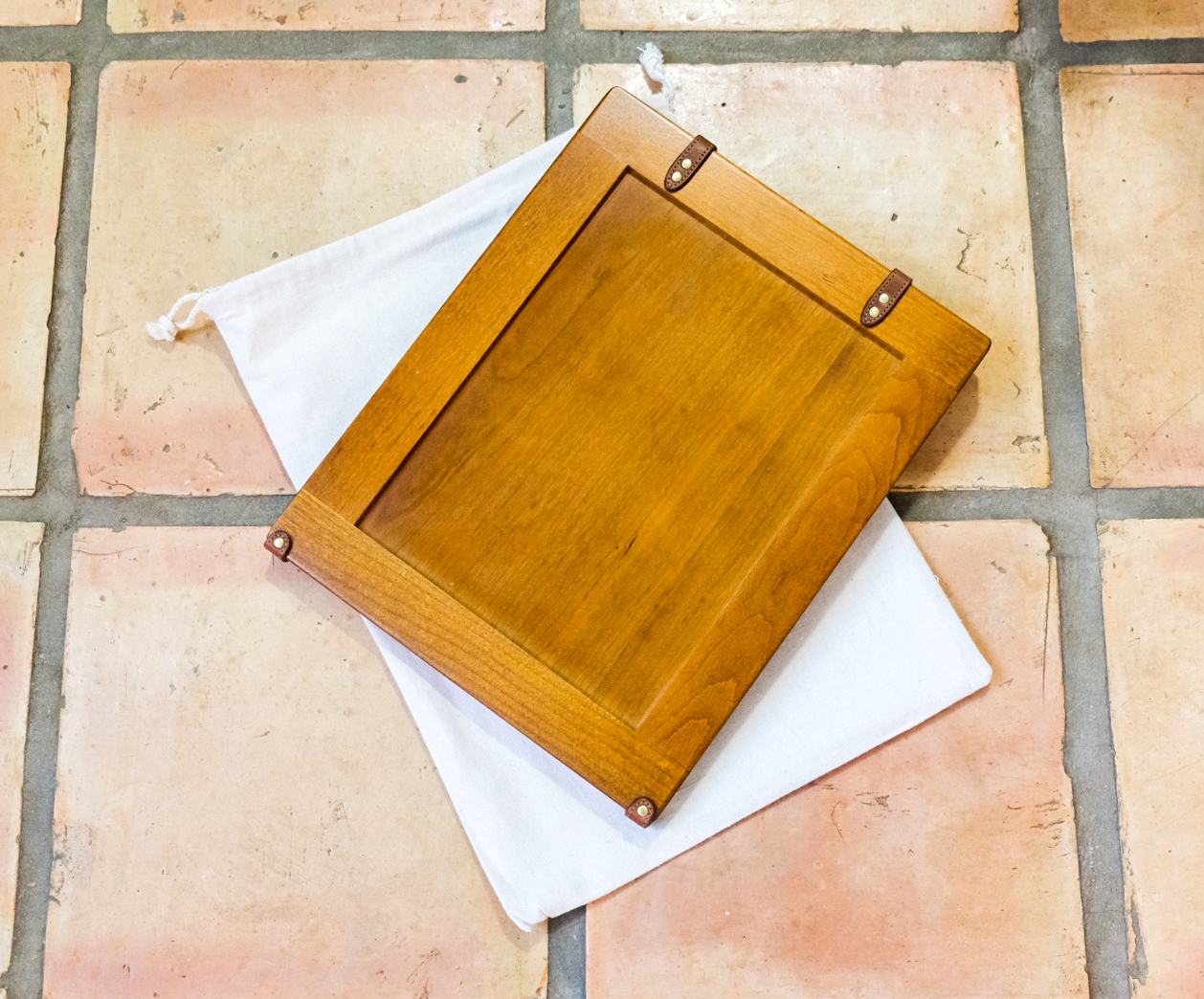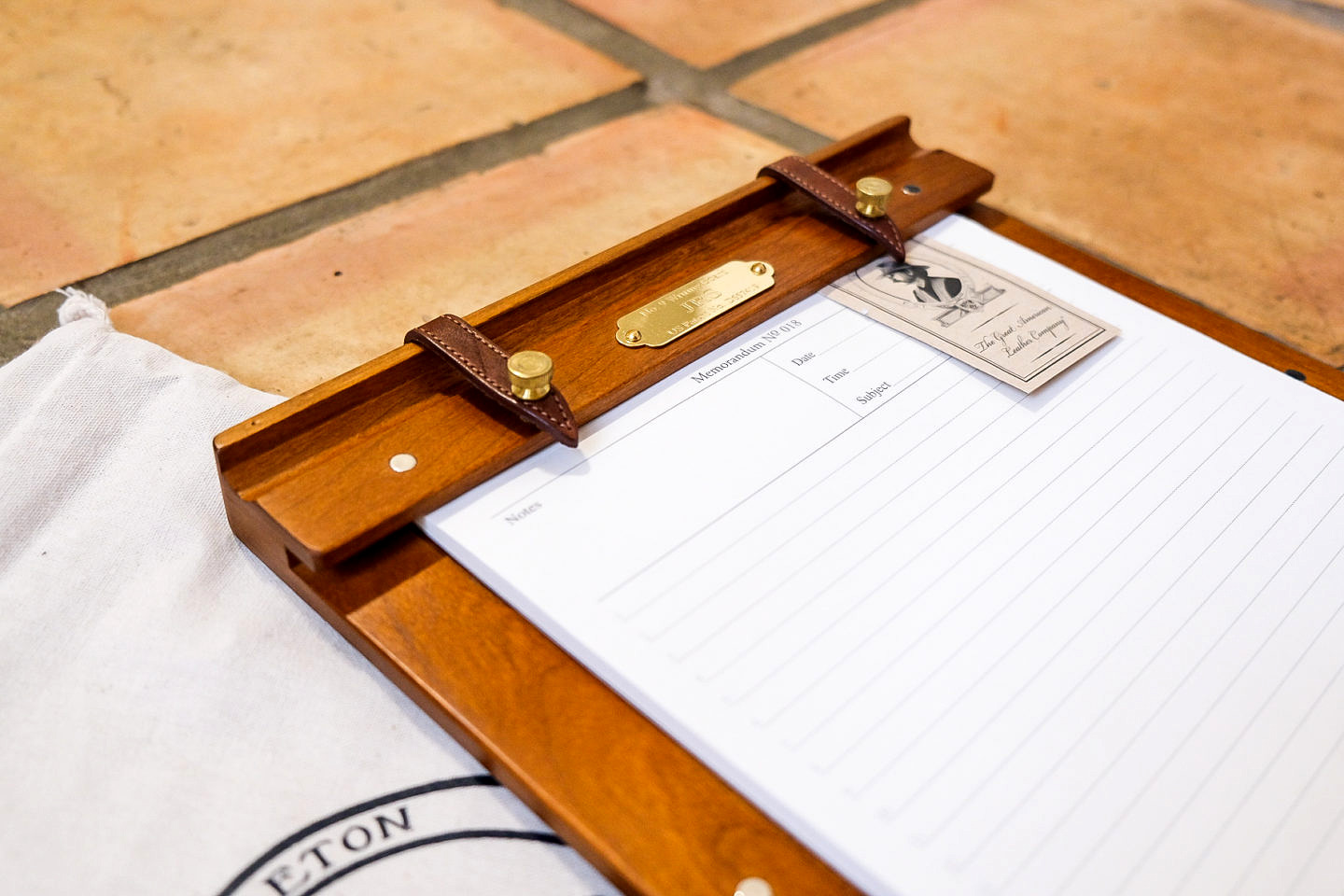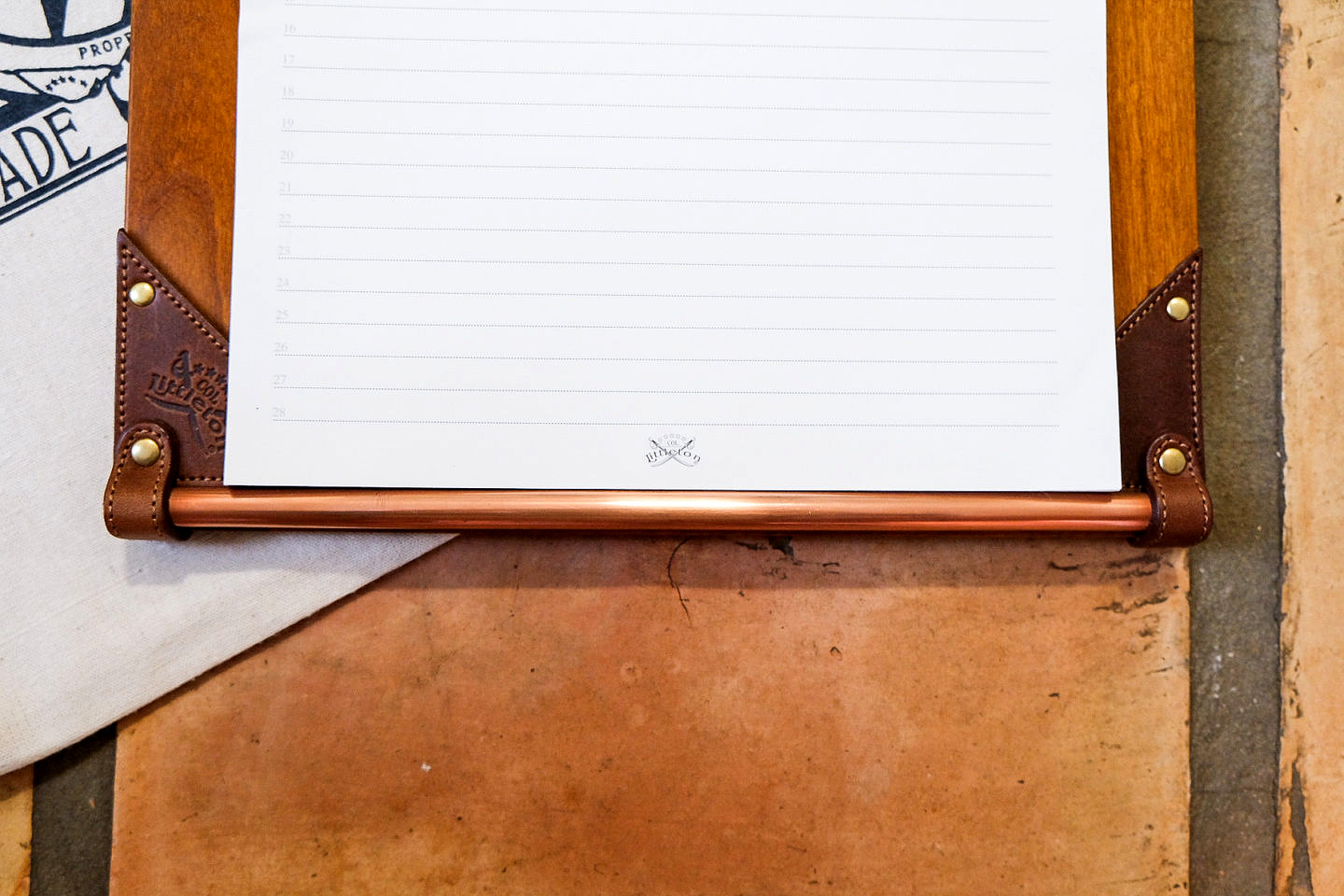 From a use perspective, it has been fantastic.  It's nice to have a mini-mobile desk. This makes notes on conference calls a little easier to take.  I'm not limited to a desk…I can take the calls where ever needed – the back porch, etc.  It's a breath of fresh air to get out and about and not miss anything (I'm a list guy…).  And let's not forget that this a statement piece.  It's a very handsome take on a clipboard, that has been quite a bit of use on my end.