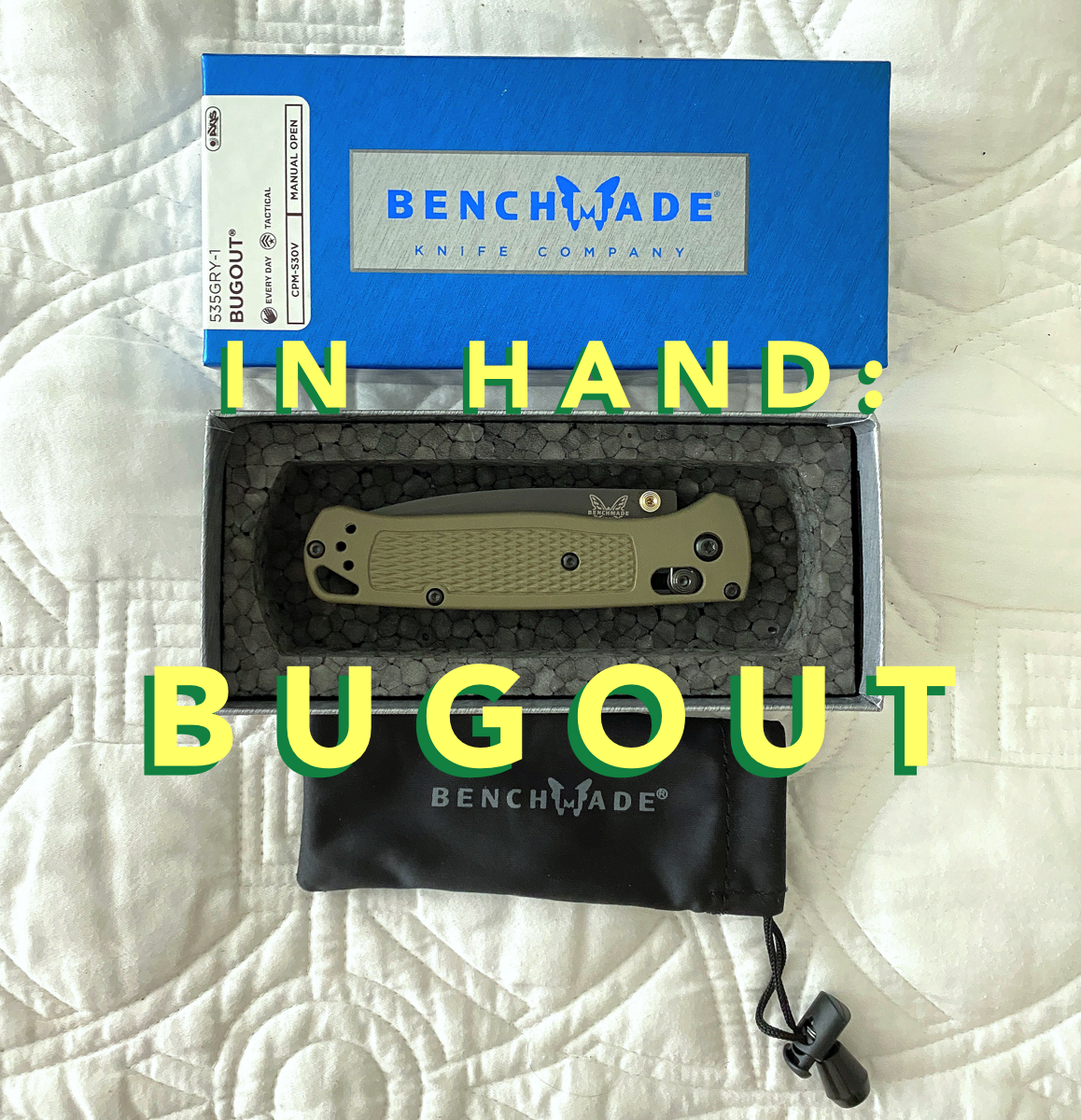 As a guy who has carried a pocketknife for as long as I can remember, I'm pretty serious about what's included in my EDC.  I have a pretty good collection of knives, all of which I use and respect.
Benchmade has an impeccable reputation for producing quality knives, and their customer service is absolutely top-shelf.  I own a few Benchmades – a green 940 and a couple of Reflex automatics.  I use them all quite a bit.  However, after seeing a buddy's Bugout, I decided to pull the trigger.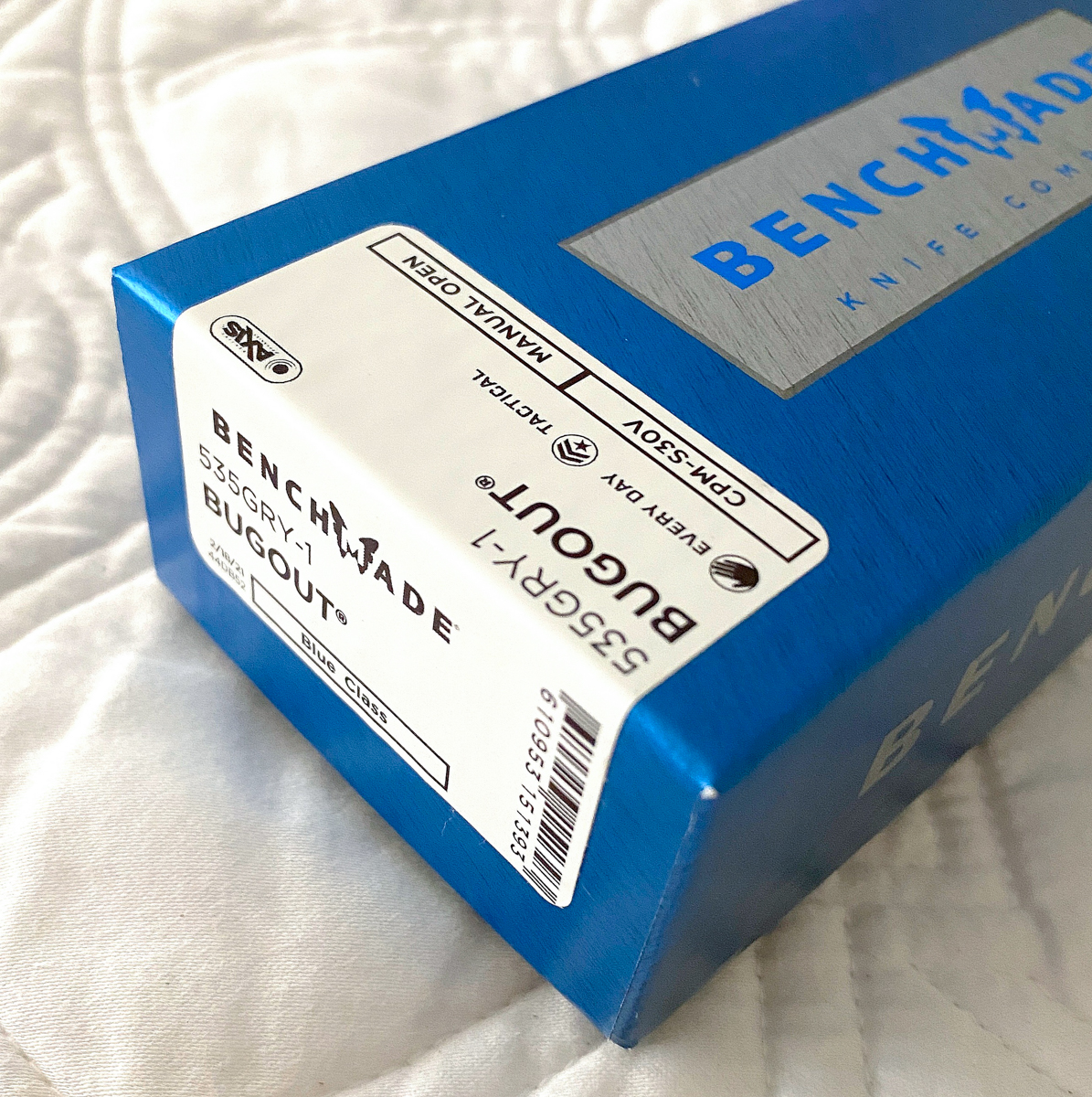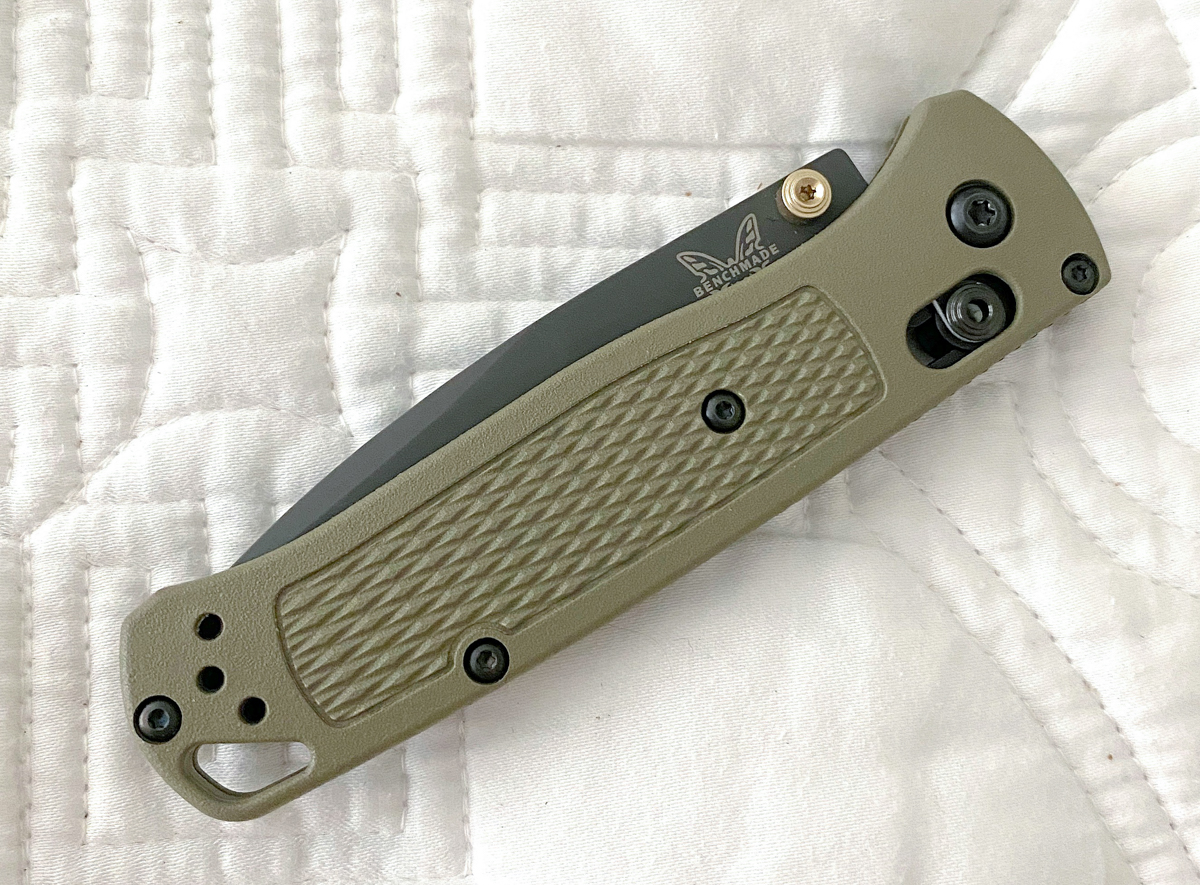 The Bugout series is very popular, as they are usually sold out.  They offer two sizes, the regular and the mini.  The regular is a 7″ overall length with a 3.24″ blade (4.2″ closed) and the mini is a 6″ overall length with a 2.8″ blade (3.7″ closed).  I went with the regular size in Ranger green handles and a smoked gray, chromium nitride coated blade.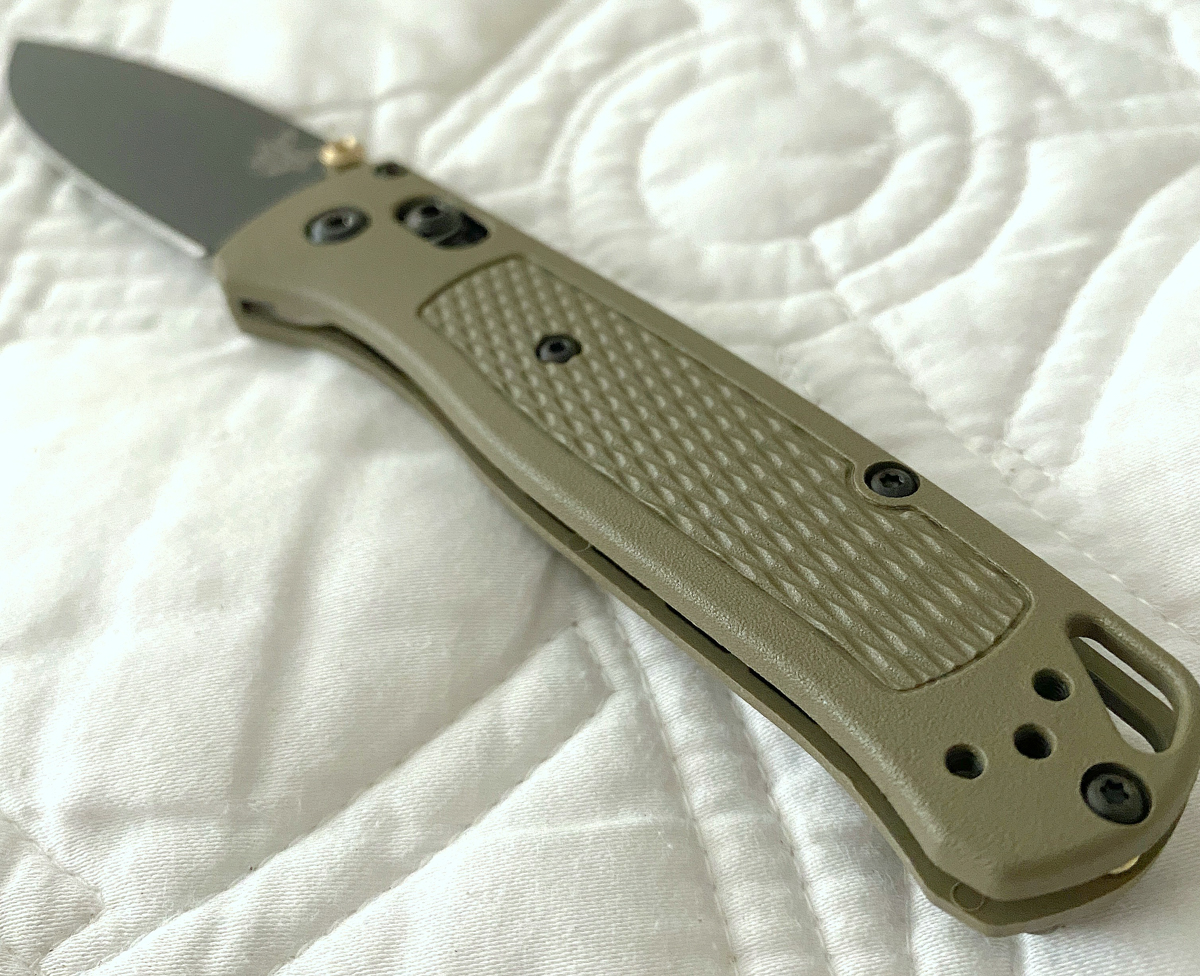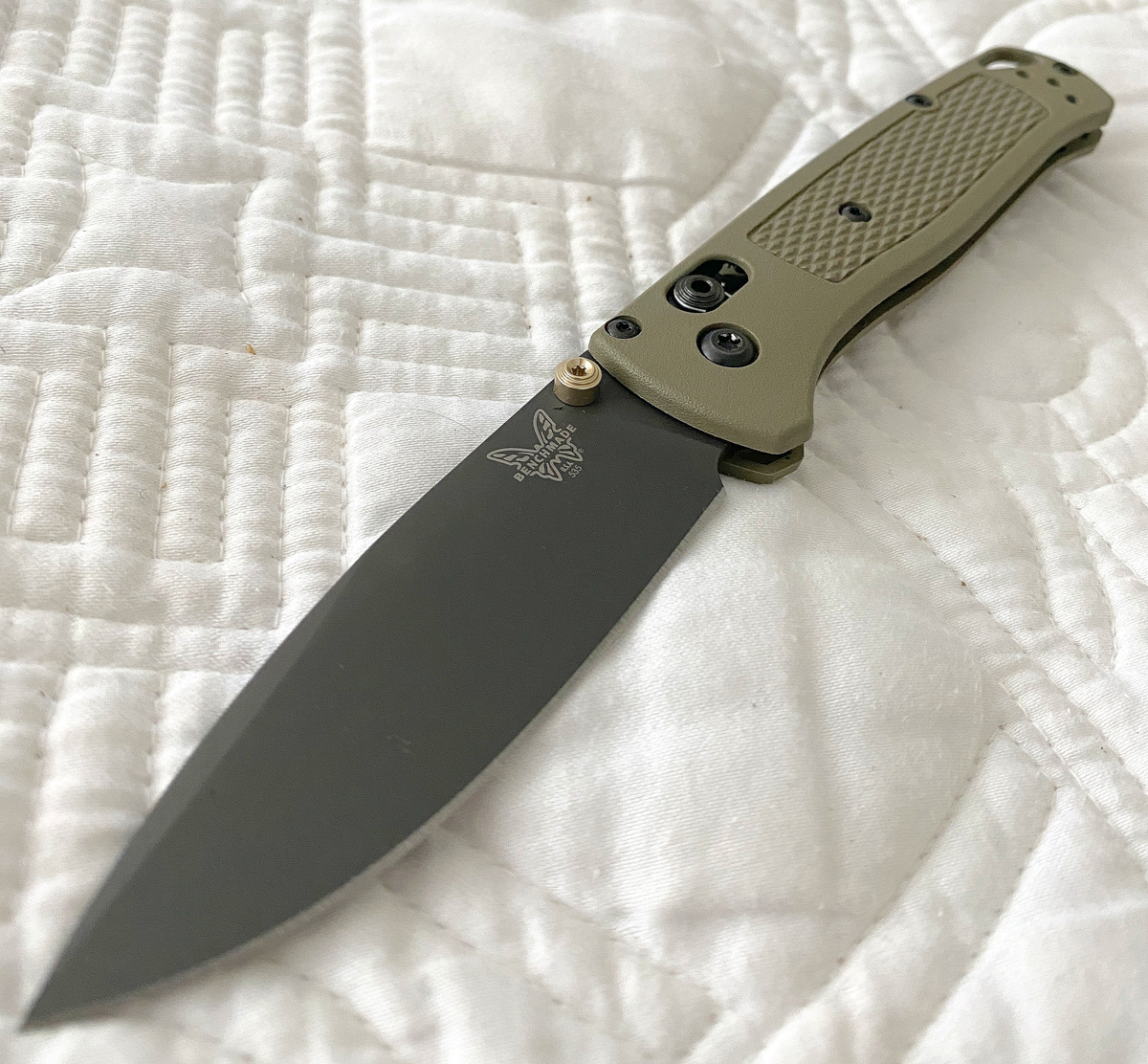 Out of the box, the first thing I noticed was the weight.  It's very light – must lighter than my other Benchmades.  It's also a bit thinner, which will be nice when clipped inside of a pocket.  The knife is extremely sturdy.  There is NO wiggle in the blade, and it locks firmly into place when fully opened.  And it's dangerously sharp.  Just how I like it.  My intent with this knife is to add it to the EDC rotation.  I really like the weight and how thin it is – just right.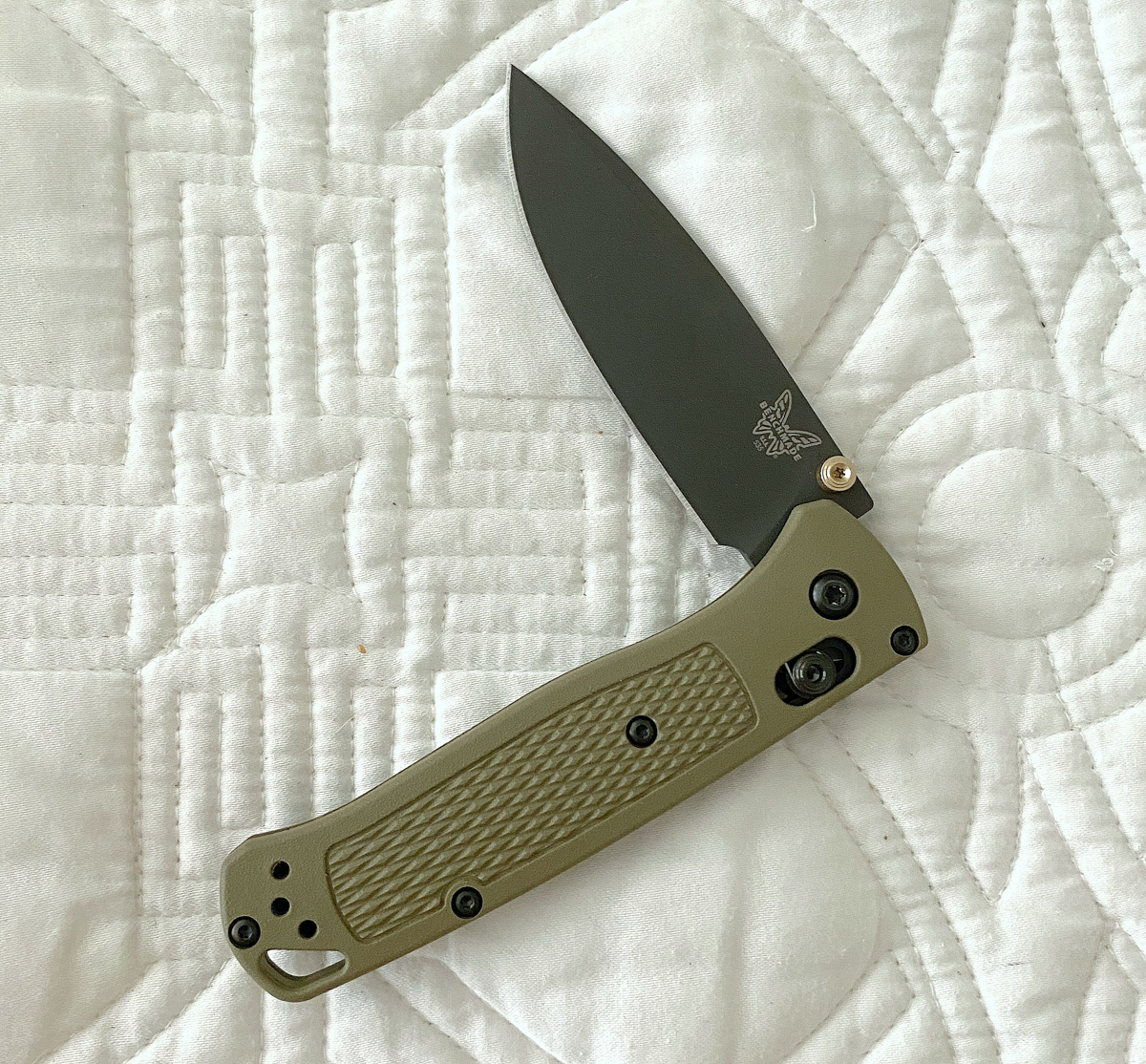 Their knives come with a lifetime warranty that will apply to any malfunction for as long as you own the knife.  All you have to do is register it on their website and you are good to go.  Their Lifesharp program is extremely valuable.  In the same vein, Benchmade owners can send their knives up to Oregon for a little tune-up, including that Benchmade razor-sharp edge that they are famous for.  The process takes about two weeks and is totally worth it.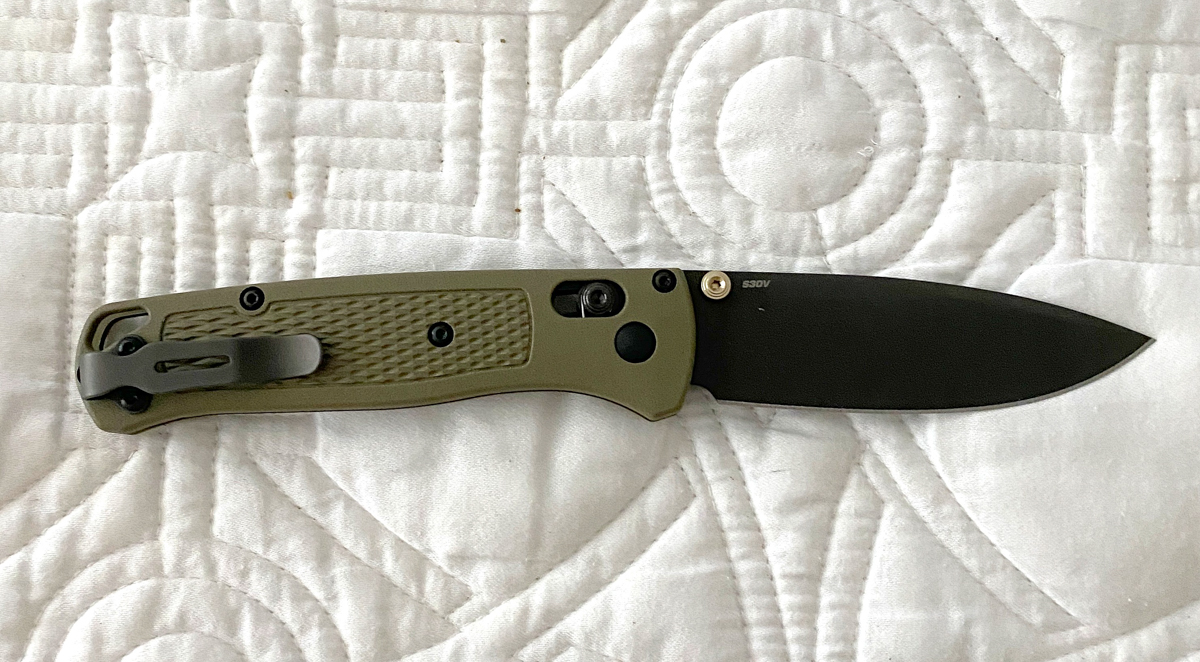 So here's what I'd love to see from all of you: let's see those patinaed knives.  The scratches, the wear, the tear, etc. that give your knife the character it deserves.  Doesn't have to be Benchmade – let's see what you've got.  Shoot me an email and I'll post the pictures below (jrs at redclaysoul dot com).
READER SUBMITTED:
(6/21/2021 Afternoon Update):