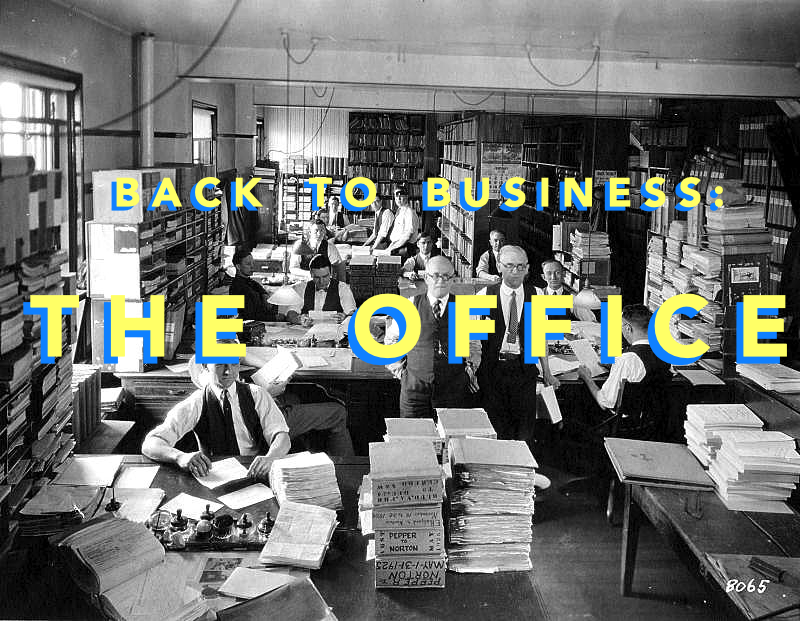 The days of working from home forever are over.
I am really excited about getting back into the office, even if it's only for a few days a week.  That's the general sentiment I hear from most of my corporate co-workers and friends at other companies.  We've all missed the personal interactions.  It sounds like the majority of us (corporate folks) are going back in some sort of hybrid model.
Personally, I'm not big on the hybrid models.  Specifically the "you need to be in the office two days a week" hybrid model, which seems to be the popular choice by most companies.  I'm bearish because it skews the denominator.  Before the pandemic, we were all in the office, with a 'work from home Friday' every once in a while.  We all played by those rules.  Once we were all sent home, we all applied the same denominator of working from home, so ALL meetings and interactions were virtual.  A hybrid model doesn't have a denominator.  Some people are in sometimes, and the in-person interactions suffer because of the inconsistency.  I could be wrong – I hope I am, but I can't see the hybrid model working long term.
Thinking about going back into the office makes me question the environment.  I'm not a minimalist, but I never really looked at my office as a place of comfort or style.  All things considered, I want to change that.  I want to make the hours I spend at work a little more enjoyable.  To do that, I'm going to personalize the space (a little).  Not overly so – I'm not moving in, but I want it to have a sense of peace and style that reflects my personality.
In terms of equipment, I'm planning on having the same screen/laptop/keyboard/mouse setup at the office as I do at home.  I'm a multi-screen guy, and utilize the camera on my laptop.  That should be same in both places.  It'll make things a lot easier from a functionality standpoint.
As for office 'stuff', I'm planning on adding a few things that will make my standardized, industrial desk a little more palatable.  I'm also going to get a little bit utilitarian.  Short of packing a sack lunch and a thermos, I will be preparing in case the common coffee and the cafeteria aren't user friendly.  Here are a few ideas: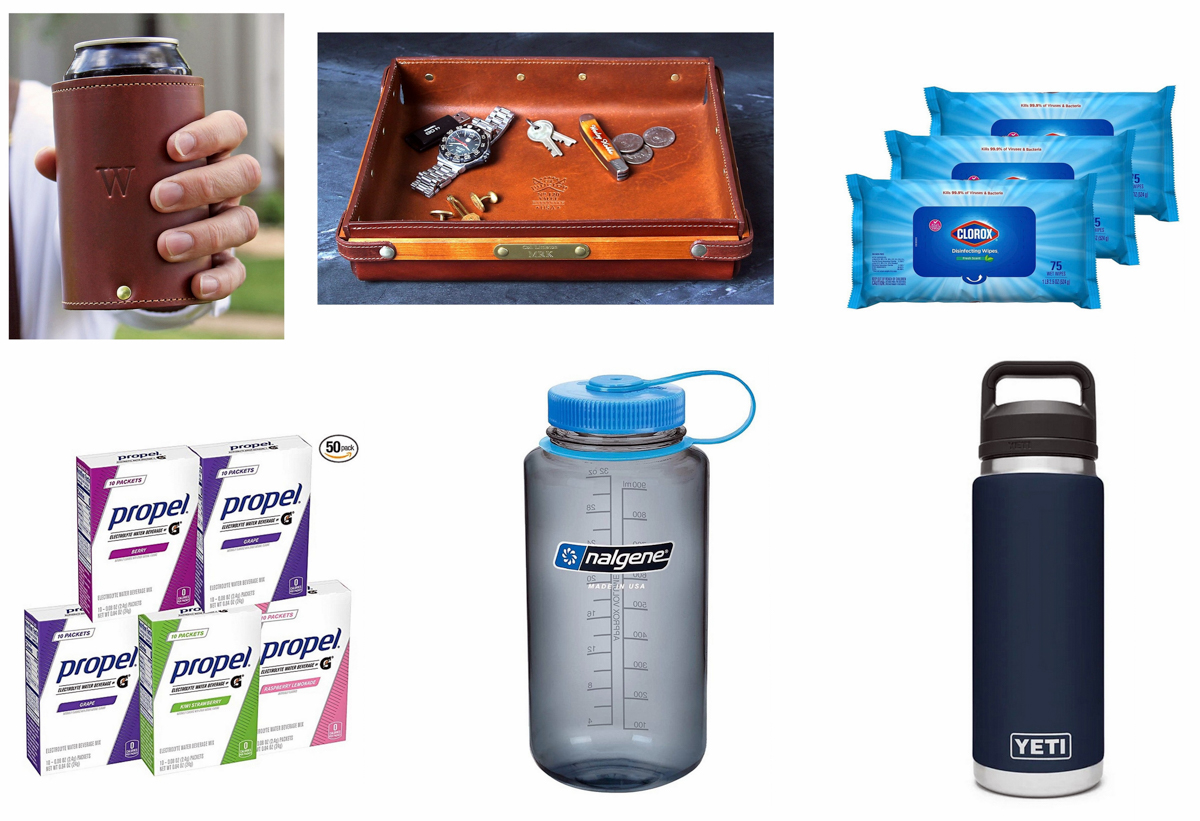 From top left:
Colonel Littleton Can Caddy: I'm planning on using something nice to hold my pens and scissors.
Colonel Littleton No. 120 Valet Tray: I have one of these at home, and it's the PERFECT size for my desk.  I can throw almost anything in it and it looks organized (because the tray is so cool).
Clorox Wipes: I'm not a clean freak, but I do want to start this practice, if only to keep my family and me healthy.  I'll say this: our kids didn't miss a single day of school last year (at 1 and 3 years old) because they kept the place so clean.  I'm all for it.
Propel Packets: I drink a lot of water, but sometimes I want to add a little flavor…with this:
Nalgene Water Bottle: Call me old school, but I love these bottles.  My general practice is fill this up with half of a Propel packet and it's just right.
Yeti 26 oz Bottle: Remember when workers used to bring a thermos of coffee with them to work?  I'm not sure what the 'community' coffee situation is going to be like in the office, so I'm packing my own heat.
As for visual appeal, I'm going to bring in a few more updated framed photographs for my desk and shelves.  That should give my office a little personality.  As for the walls, I'm not going to install wood paneling and governer's moulding…but I do want to hang a few pieces of art that I enjoy.  Here are some ideas: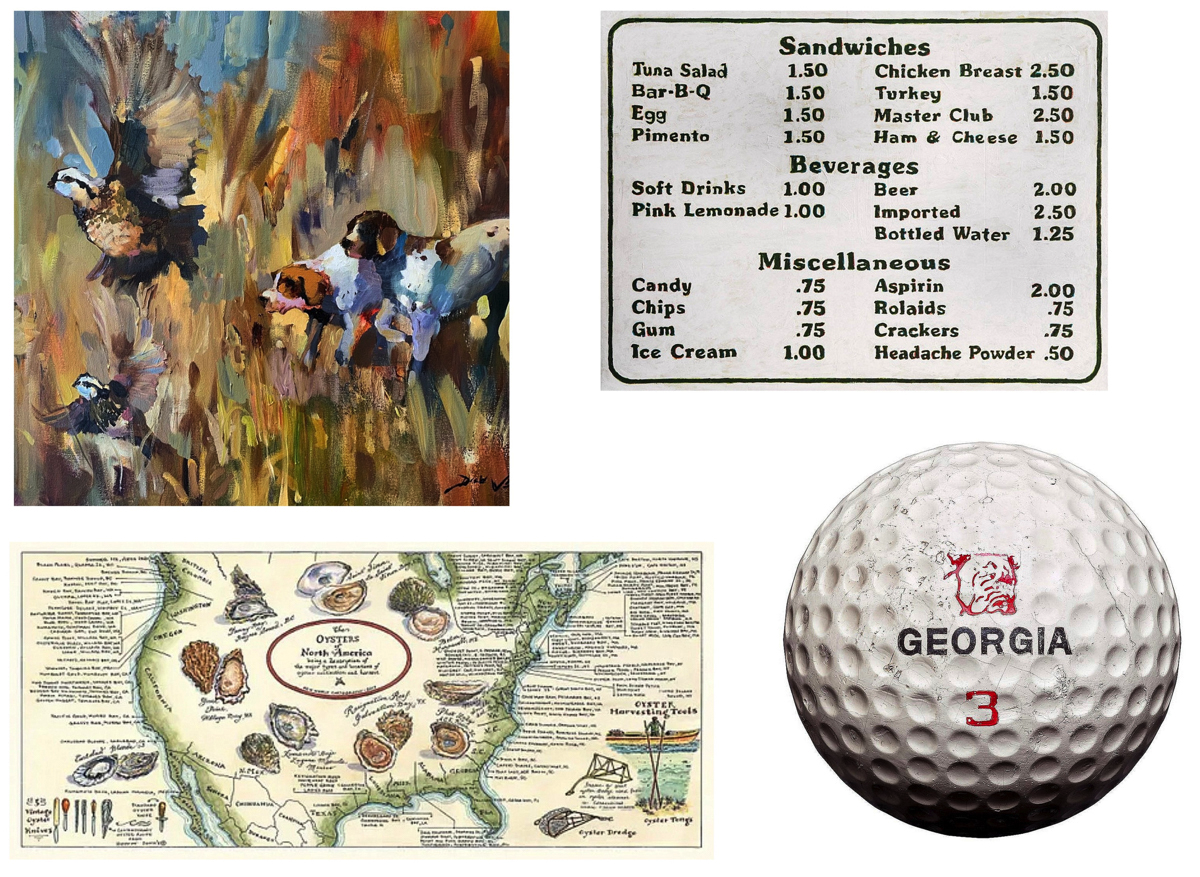 From top left:
Dirk Walker Art: He has quite a few options, but I'm a huge fan of his upland art.
Masters Menu from Plaid Columns: These prices won't change.
Oyster Map from New World Cartography: A GREAT conversation starter.
Georgia Golf Ball from Golf Ball Gallery: Golf and college football allegiance in one piece?  CHECK.
In terms of carrying stuff to and from the office, I think I'm going to need something a little bigger than my Filson 256.  I have a tan Blind Bag from Ball and Buck that I might use, or an old navy zip tote from Jack Spade that I might try.  Another good option is a backpack.  Not great if you are wearing a sport coat, but the function is hard to beat.  Here are two that I really like: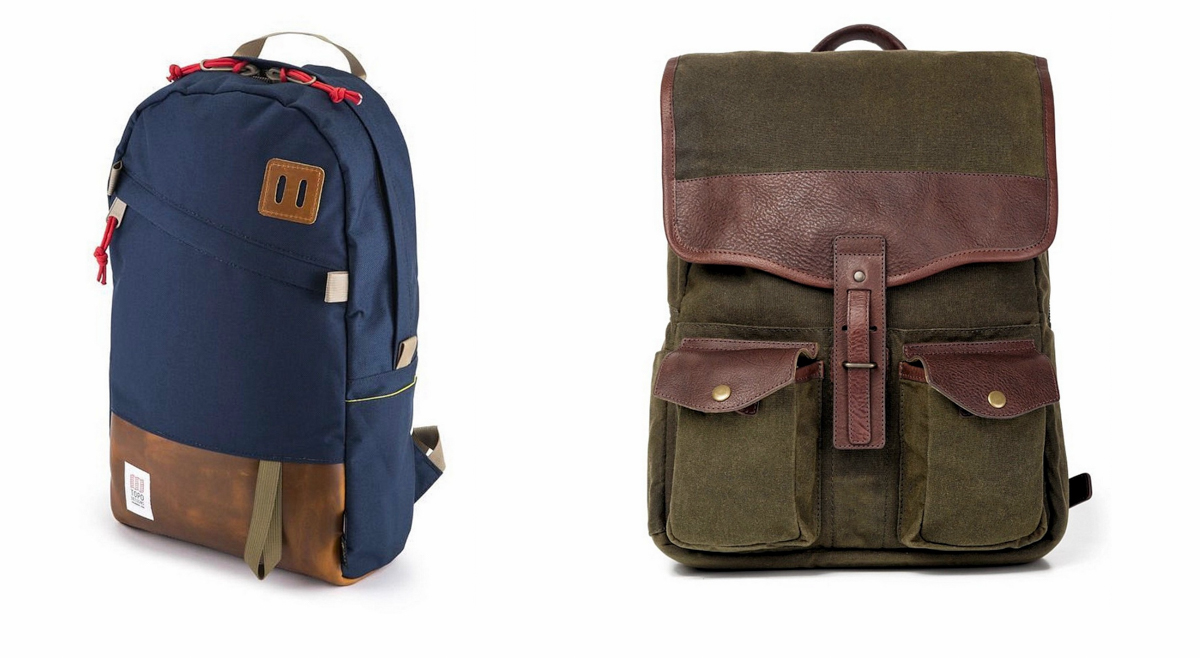 From the Left:
Topo Designs Daypack: The adult version of the old Jansports we used to carry.  Built with a TON of functionality and good space, it's a nice option as a simple daily driver.
Mission Mercantile Campaign Waxed Canvas Backpack:  A little more space, and a more rugged style, this option from Mission Mercantile is fantastic if you are planning on doing any traveling.  There's a ton of functionality built in, and enough room for all your goodies and a change of clothes.
Bottom line is that the disruption of going back to the office is going to be tough on everyone.  There isn't a perfect formula, and it's going to take some time to get it right.  Try to have a good attitude and be flexible.