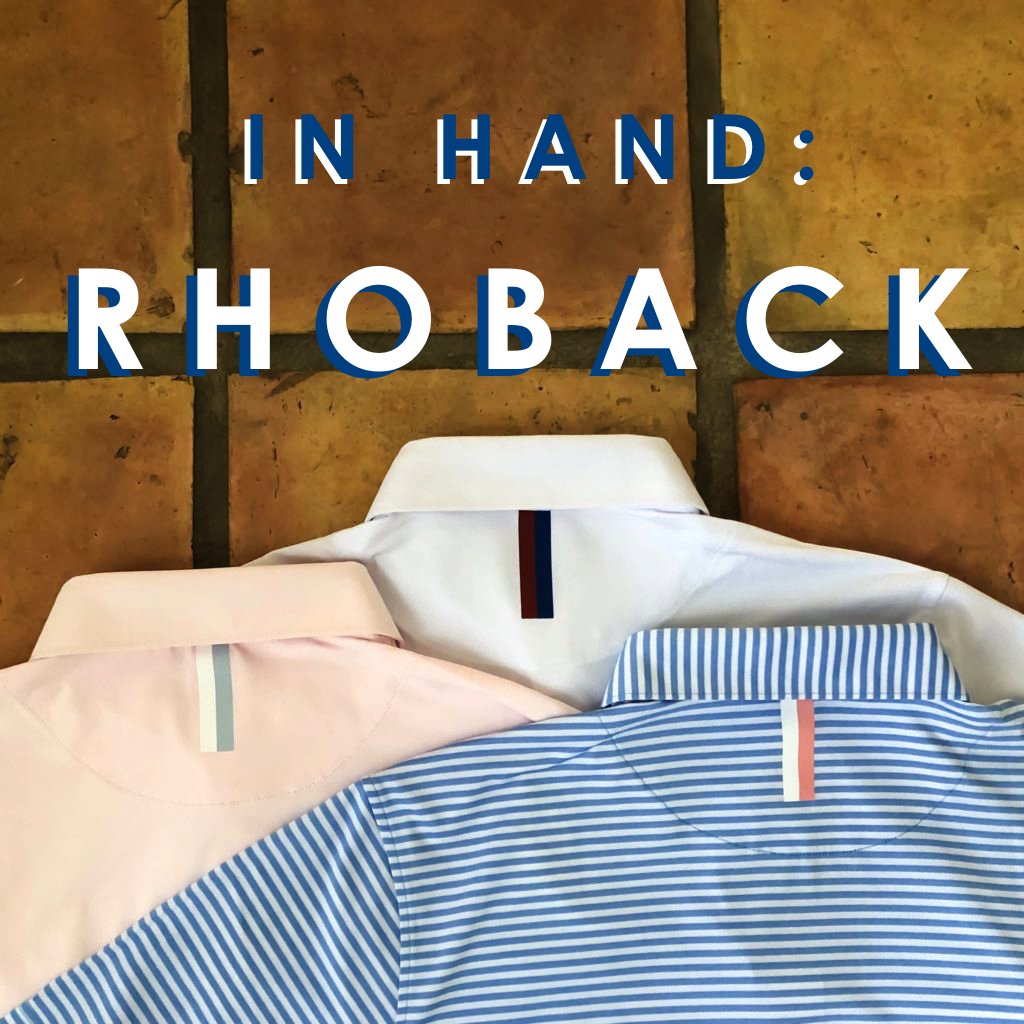 The folks at Rhoback were nice enough to reach out and get my take on their performance Polos.  I've seen them pop up on the socials over the past couple months, and immediately liked their approach as a brand.  Rhoback is a newer company that focuses on the 'active' side of performance wear, not just for golf or lawn parties.  Cool stuff.  Very 'untucked'.  I dig it.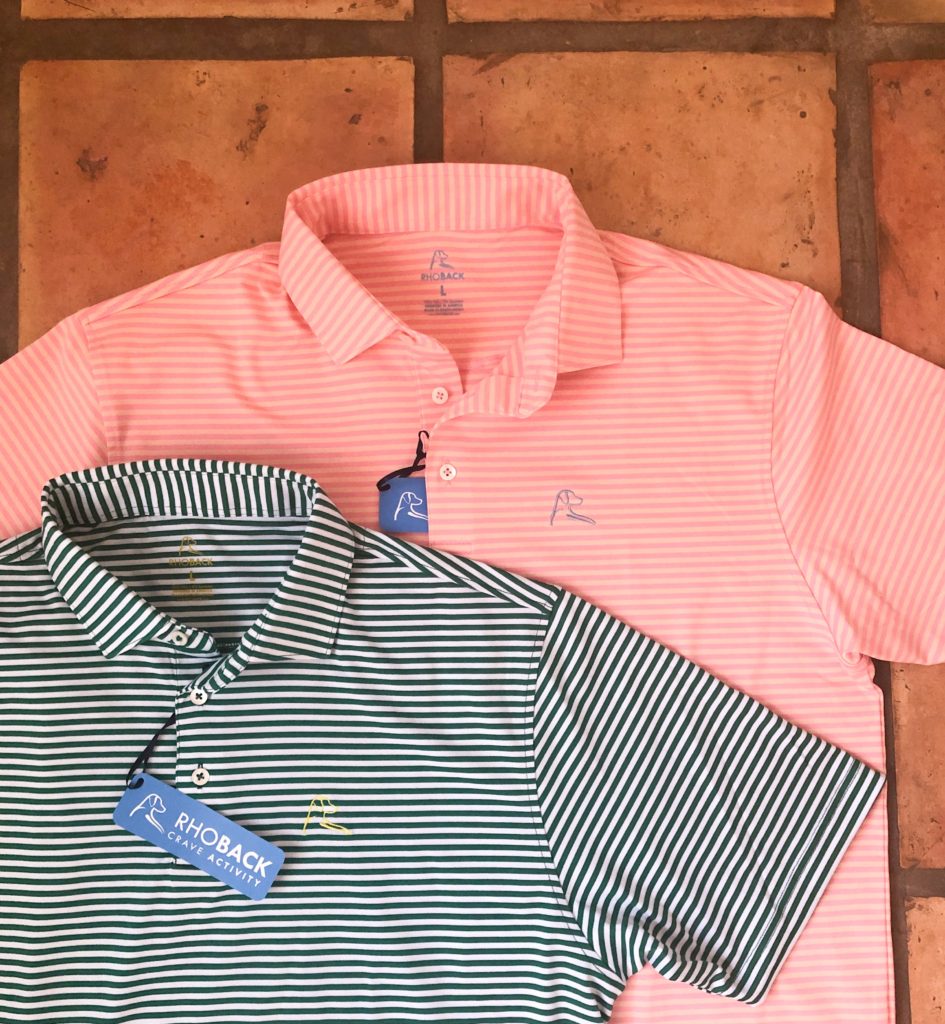 I really like all the color options.  A lot of classic looks, nothing too fancy or Euro…and the tonal logos look good.  They aren't overbearing or to 'clubby'.
I was really pleased when the box showed up.  The fabric is substantial, but not heavy.  A lot of tech shirts are really thin, but these have a nice hand.  The collars are pretty cool – not stiff at all, but enough structure to look like an adult shirt.
In terms of fit, I would say they fit a lot like the Polo Ralph Lauren pique polos.  I wear a large in those, and wear a large in Rhoback.  Not only that, they share a lot of the same shirt characteristics.  The sleeves aren't too short, and aren't too long.  The Rhoback's sleeves aren't cuffed, which is nice for golf (playing or in the gallery), parking lot foot races, and/or bar fights.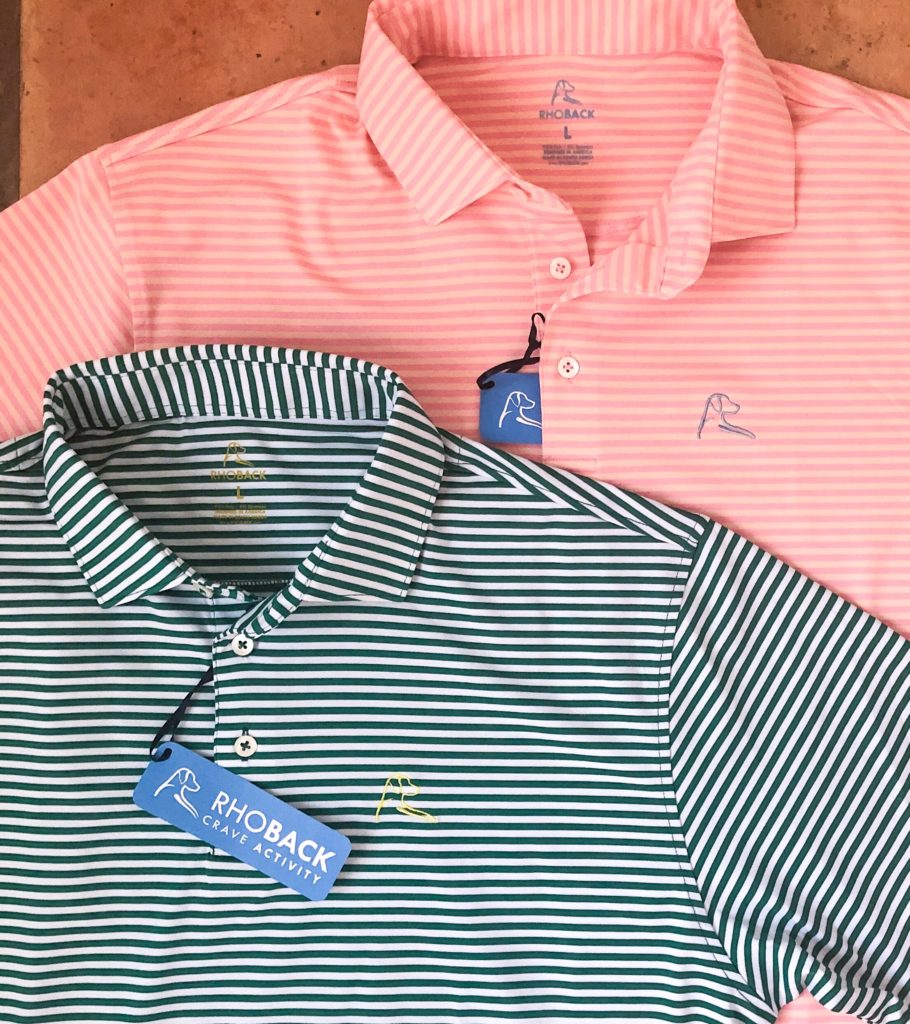 Another call out is the length.  They are cut about an inch shorter than other shirts in the "tech" class, which is good for the casual/untucked look.
Finally, the stripes on the back of the neck are a really cool touch.  They give it a little pizzaz, and distinguishes them from the crowd.
From a care perspective, I throw these in the wash (cold), tumble dry on low for a few minutes, then lay flat to dry.  It's a personal preference, but haven't had any issues thus far.  My pink shirt got a few stains on the front, and they came out nicely with a little laundry spray.
I've found myself wearing these a lot on the weekends and around water.  I like throwing one of these on with a pair of Baggies and flip flops to grab tacos at Fiesta Friday (Suburb thing), or paired with a swimsuit at the pool.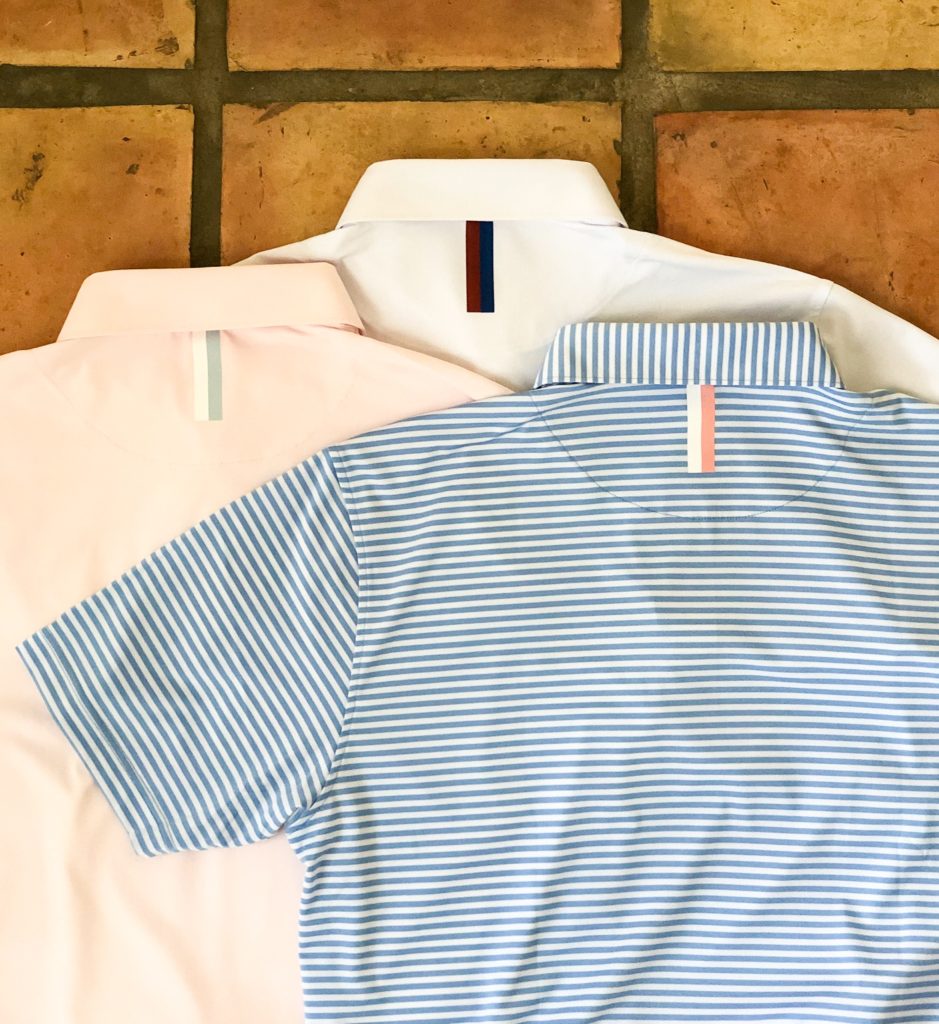 From a price point perspective, I'm very comfortable with the $79/each price tag, which is in line with the market.  However, how does 15% off sound with code RCS15?  Yeah, give that a try…and don't forget to get hat.
P L E A S E    S U P P O R T    O U R    P A R T N E R S :