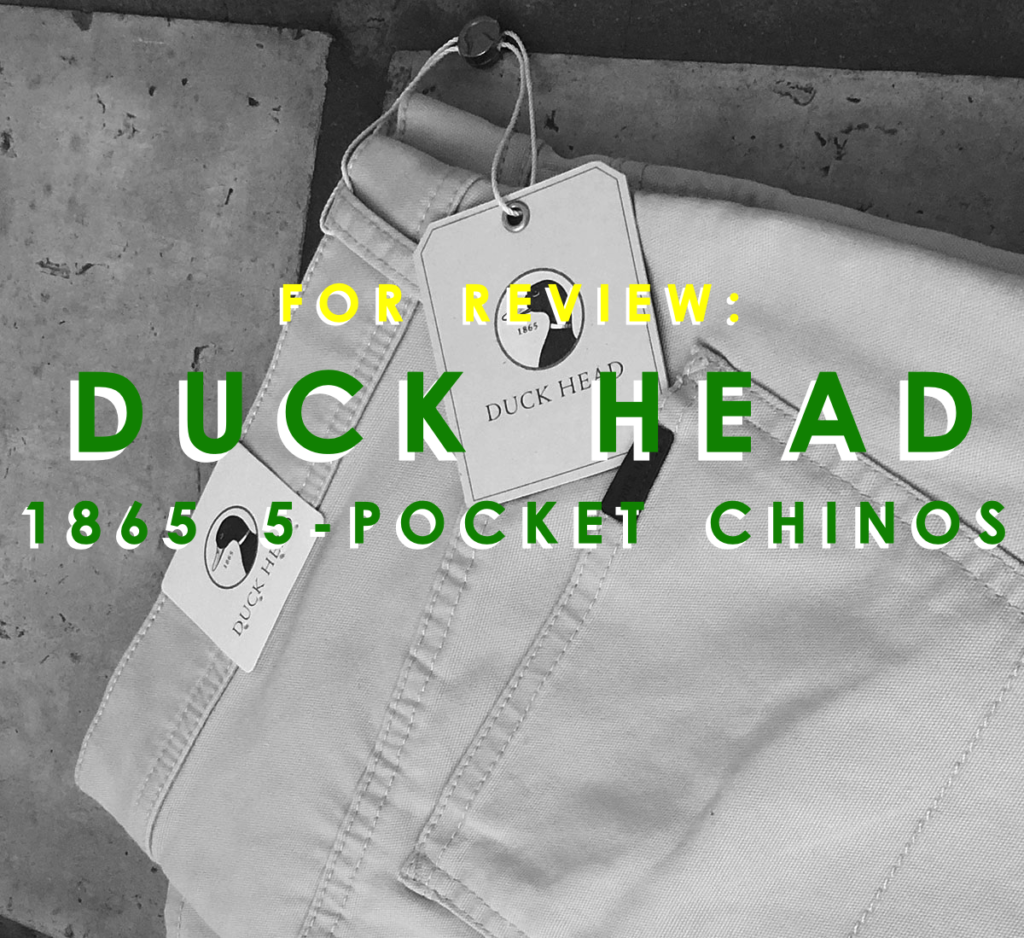 5-pockets have become a major player in the #menswear arena.  They are everywhere, and have become an acceptable alternative to khakis and jeans in almost every business casual and weekend casual environment.  And they're comfortable – they wear like jeans but don't necessarily require the attention of khakis or dress pants, such as ironing, dry cleaning, etc.
So there are a LOT of options out there, and I've curated my own collection.  I speak from experience, and I'm going to help you navigate these 5-pocket waters.  If there's a brand you are curious about, leave a comment below or shoot me a DM in Instagram.
First up, the 1865 5-pocket Chinos from Duck Head.
Duck Head got back in the game a little over a year ago, and has been doing great work this time around.  It looks like they've got it dialed in with product, marketing, and a thoughtful roadmap (wait until you see what they've got for Fall…).  They recently released their 5-pocket option, which rounds out their pants offering nicely.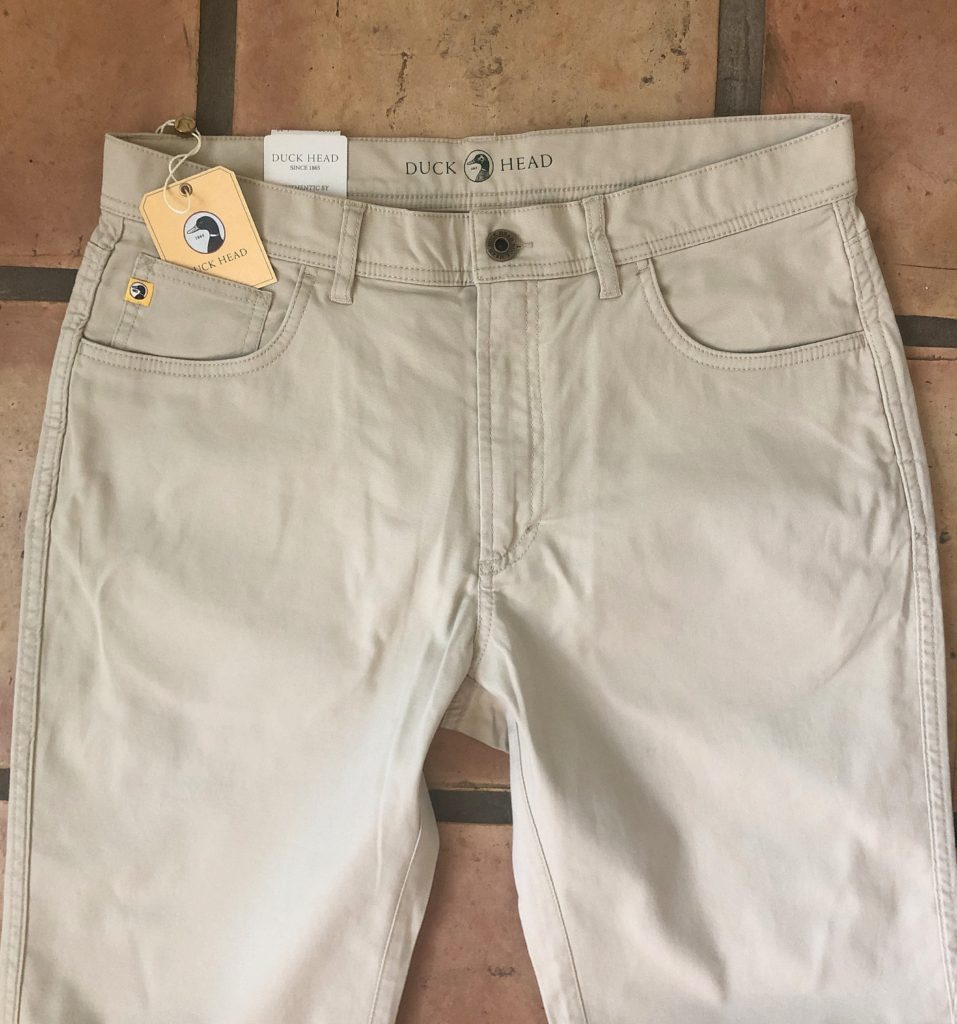 The pants are made of a cotton canvas with a slight bit of stretch (3%).  While this isn't a lot, it's enough that the pants really move around.  The canvas material gives them a nice texture, which I really like.  The labeling is subtle, with a yellow duck head tag on the front pocket, and a nubuck leather tag on the back pocket.
In terms of care, I wash these on cold, and dry them for about five minutes on low heat.  I then shape them (get rid of all the creases), and hang dry.  I haven't needed to use an iron yet, but they may eventually require some light ironing.  As with most stretch pants, these do tend to stretch out a bit, so I wash them after every wear.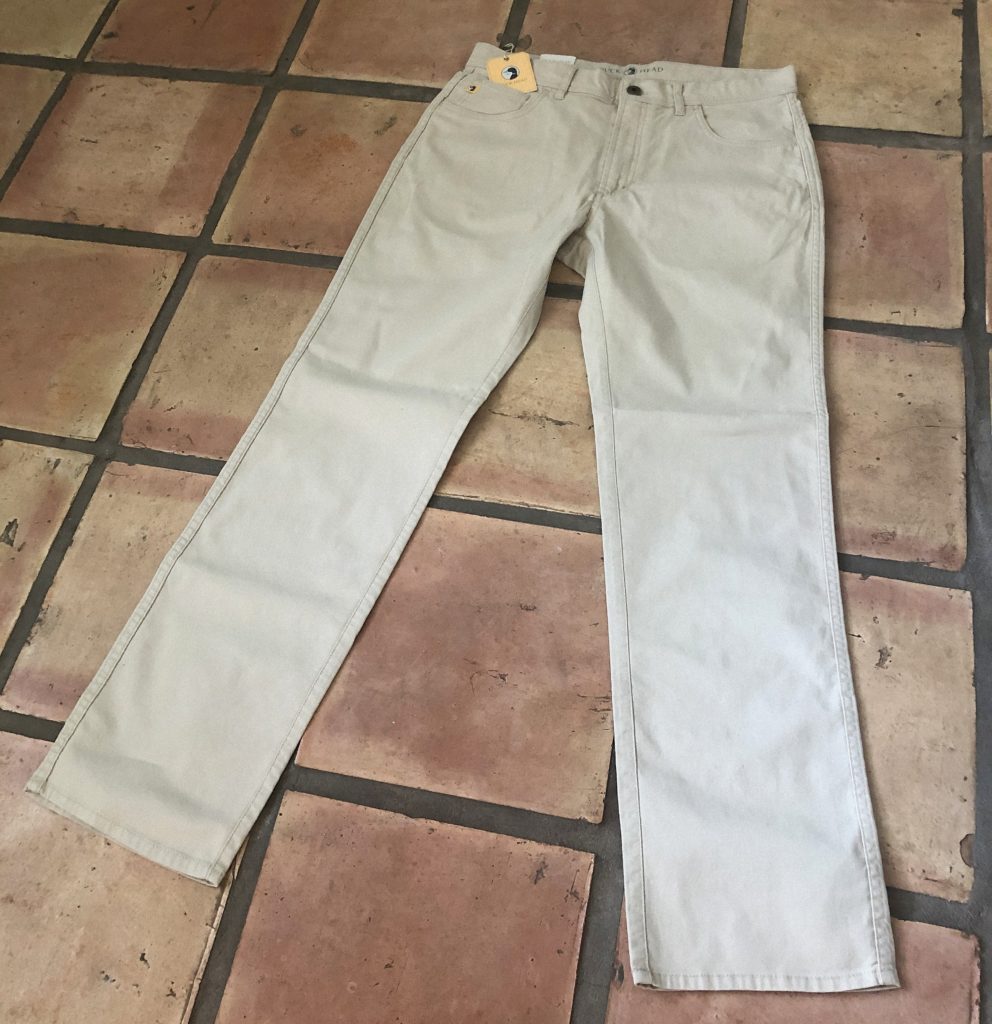 The fit on these is nice.  By no means are they 'skinny', but they are not a full fit at all.  I would call these a straight fit – much like Levi's 501s.  The thighs don't have any sort of flare, and the straight cut continues through the the cuff.   I wear a 33×32 in these, and after washing, I had to get them taken up about an inch.  I didn't get them tapered, as I wanted to see how they wore.  I've worn them a few times since, and like the look very much.  I have worn them with loafers and with Allbirds, and think they look fine.  They are a slight bit wider than I'd like, but not enough to take them in- they don't look baggy, which is usually the issue.  Come Fall, these will be great with boots.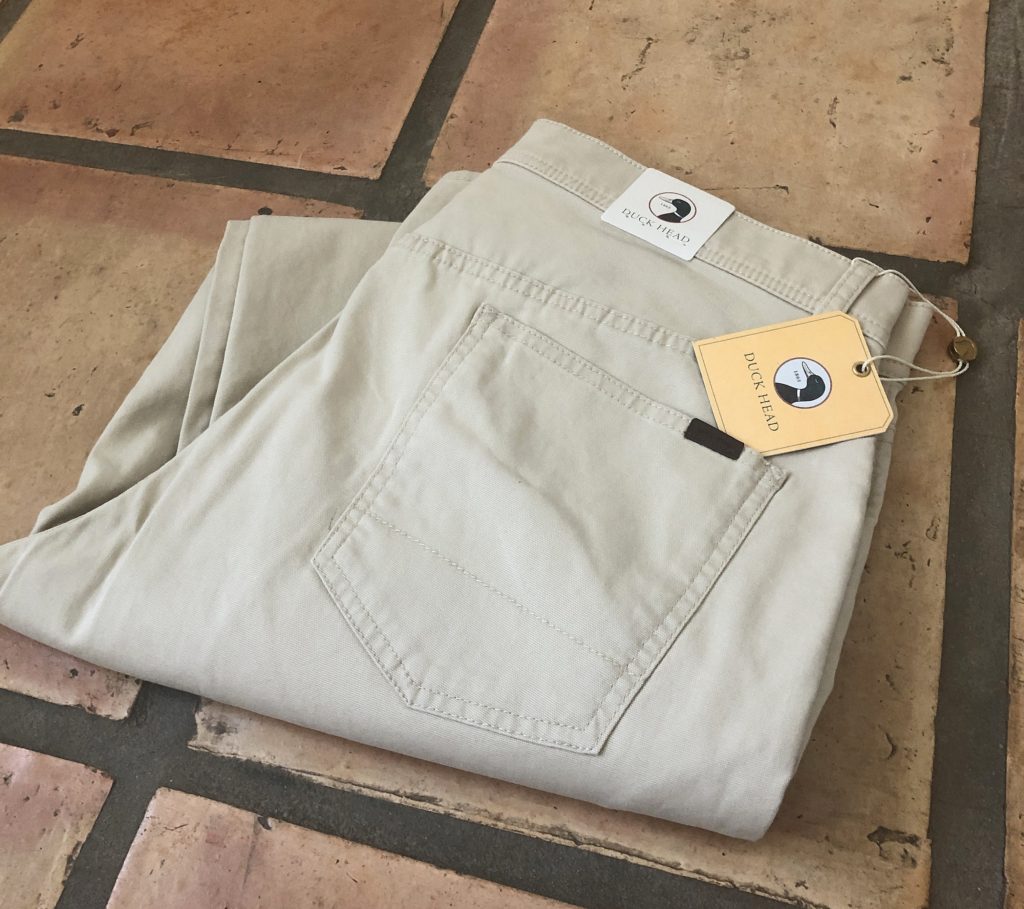 The $98 price point is in line with the rest of the market, and I believe it is justified.  The quality of materials as well as the alterable fit make these pants a worthy addition to a 5-pocket lineup.  More 5 pocket reviews and round ups coming soon.  Drop us a note if you are interested in a particular brand and we will give them a test drive if they aren't already part of the rotation.