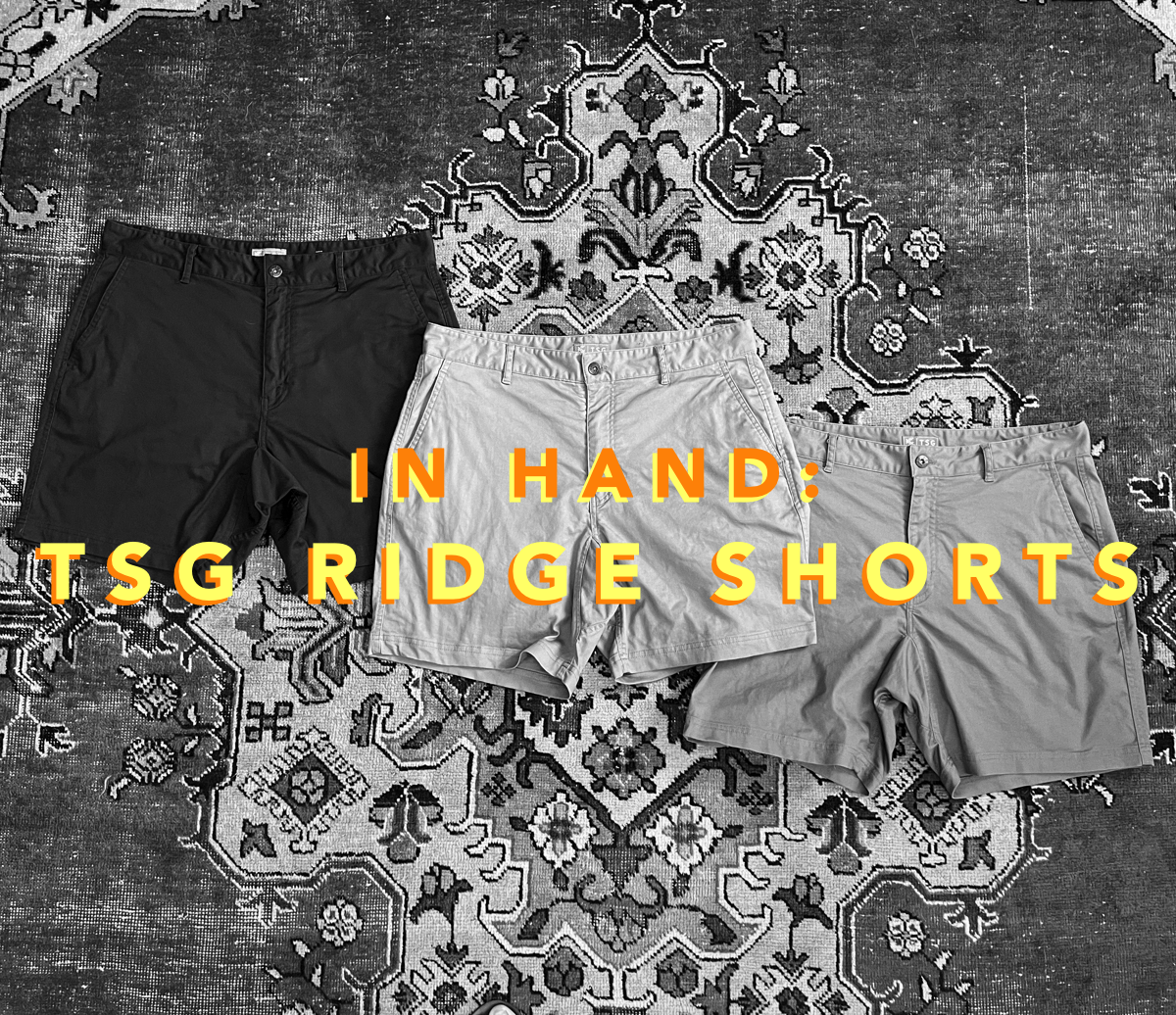 I have these conversations with Marc Williams quite a bit.  He'll call with an idea.  I'll typically offer him brilliant feedback, which I'm sure is drowned out by the whirr of the wheels turning in his head.  Formulating…  As the owner of The Sporting Gent and subsequently TSG Apparel, he has the ability to produce the ideas he has.  And for the most part, they are good ideas that translate into products that sell.
Most recently we had a talk about shorts.  I think it was about thirty degrees outside when we talked, but such is the life of the clothing product cycle.  Mark was interested in creating an 'everyday' short that wasn't specific to the golf course or hiking trails.  He wanted something in the middle.  He was also insistent on a 6″ inseam.  Being an early fan of Stand Ups, he recognized that there are some places where they just don't work.  Marc solved that with his new Ridge Shorts.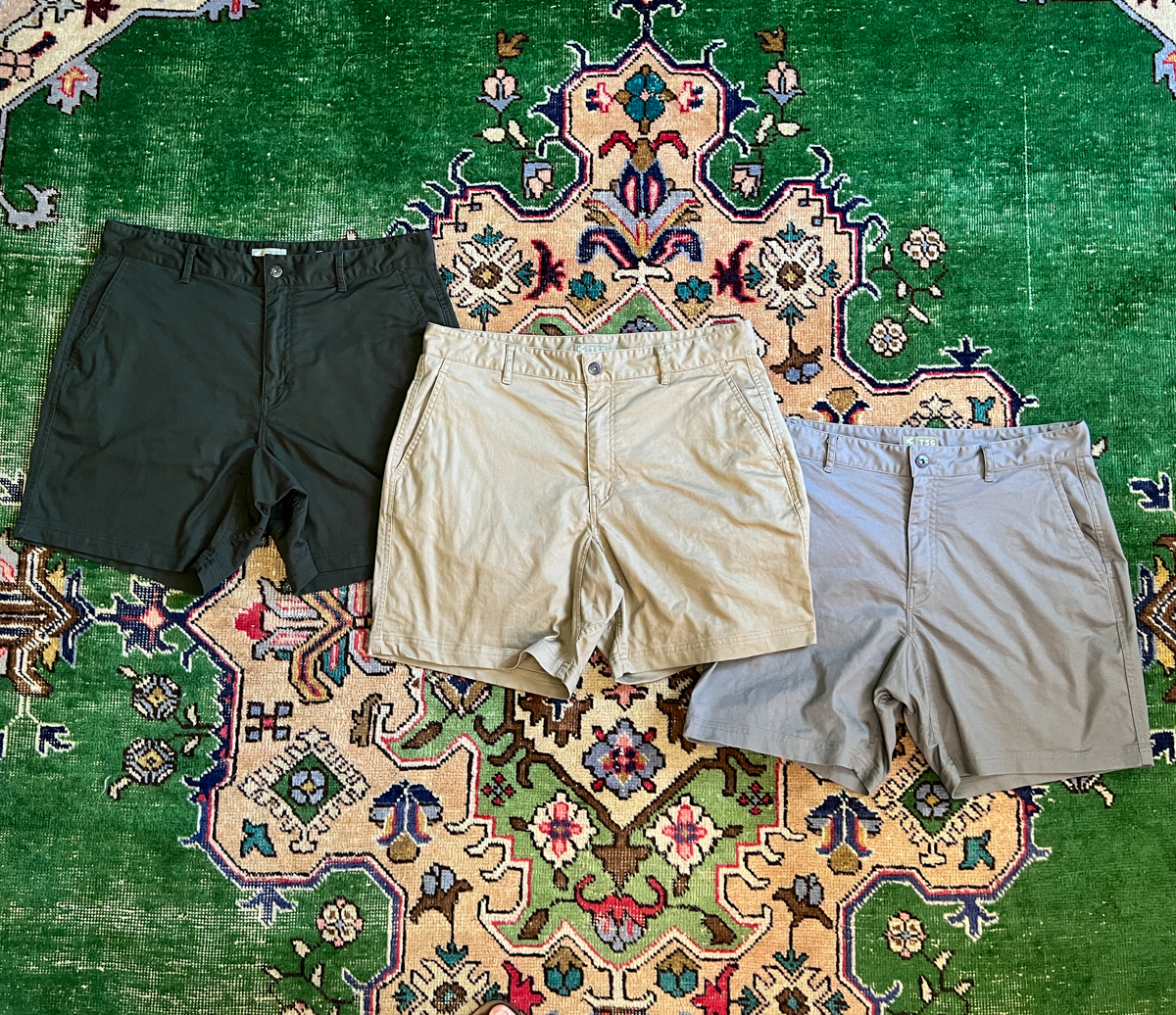 The Ridge Shorts are a cotton canvas material with 3% stretch.  They are cut about as classic as you can classify, in that there is no taper and no ballooning anywhere around the legs or waist.  The shorts are cut straight as an arrow.
The canvas isn't a heavy Carhartt-esque canvas, but a little lighter in weight, and has a slightly looser weave.  This allows for movement and does not show off creases.  I really like the texture.  For the images below, I washed the shorts, put them in the dryer for about 5 minutes, and lay them flat to dry.
The shorts feature a gusseted inseam for better movement, and camo pockets on the inside, specifically for toughness.  There is some vanity built into the sizing of the shorts, so size down.  For reference, I wear a 33 in Peter Millar and a 34 in Stand Ups, and got a size 32 in these.
The 6″ inseam is legit.  It's a very welcomed length to the market, and one that I hope is embraced.  But we all know – an inseam is only as good as its outseam, and I can confirm that the 17″ outseam is just what the doctor ordered.
The price point on these is good ($84 a pair) and the color selection is good – khaki, grey, and forest green.  I like these as your everyday pair of shorts.  I'd put these with a polo or a button-up just as easily as with a fishing shirt or a t-shirt.  Loafers, New Balance, or flip flops.  These are your 80 percenters, team.  Hop over to TSG and check them out.
More images: