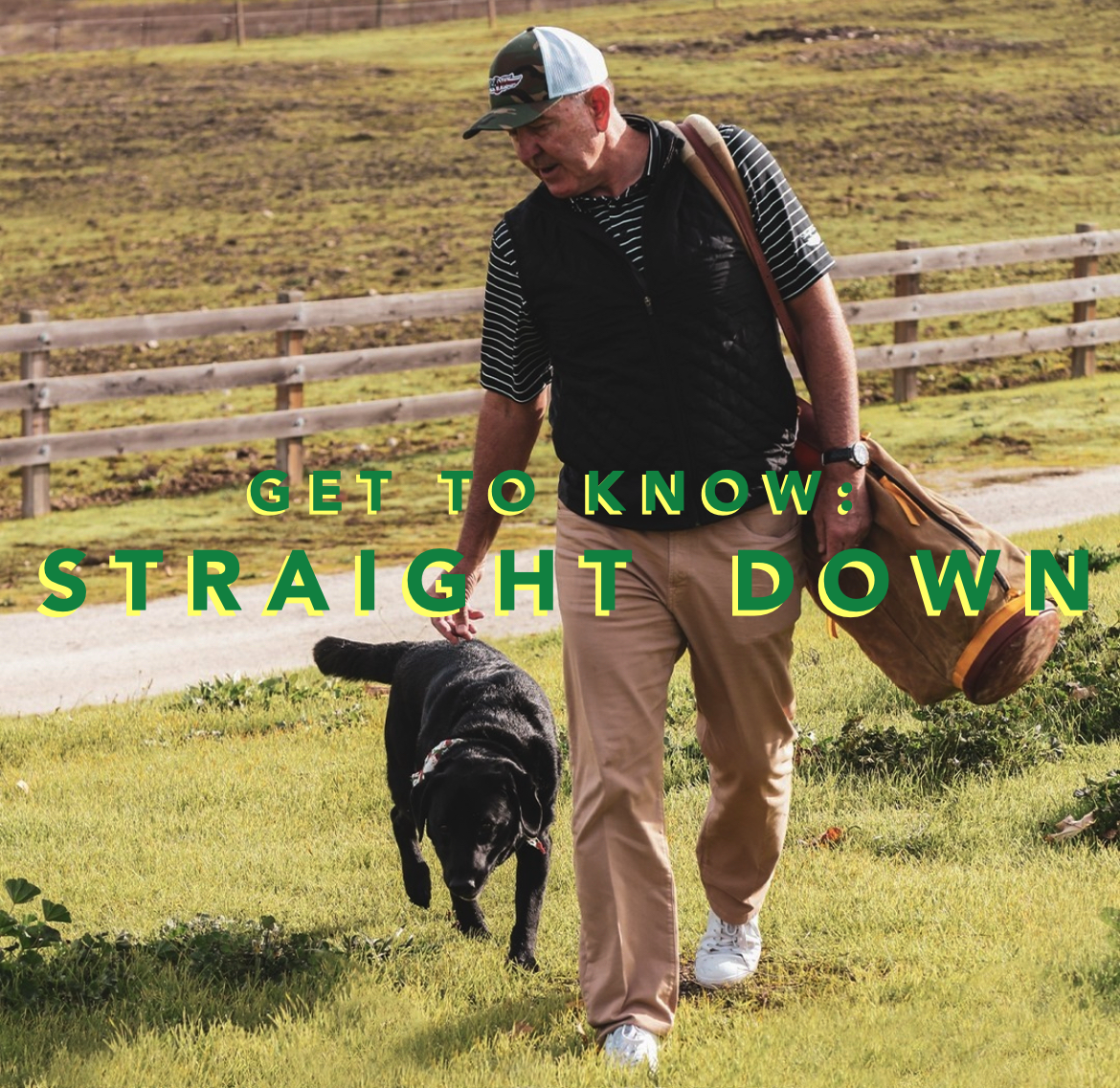 There are quite a few golf brands out there and a few of them have traction.  We see a lot of rinse and repeat (which is fine), but a few have carved their own niche – they aren't necessarily hardcore golf.  One of the most interesting is Straight Down.
There's a vibe that is associated with Straight Down.  It's cool gear that is comfortable to wear, but also appropriate for the golf course.  Any golf course: the munis and high-brow country clubs.  There's no neon, and the designs are traditional and subtle.  Additionally, you'd be just as comfortable wearing their gear off the course as you would on the course.
Their advertisements are golf, campfires, shooting shotguns…my kind of people.  It's a nice catalog that adds some variety to your golf – and casual – wardrobe.
The good folks at Straight Down were nice enough to sit down for an interview:
What is the history of Straight Down?  Mike Rowley founded Straight Down in 1989. What started as a small t-shirt company shortly grew into a full-range golf and lifestyle apparel brand that is now worn by some of the top athletes in the industry. Our love of golf translates into the products we make. For over 30 years, this family-owned business has built a brand that respects the tradition, history, and spirit of golf. We live and breathe the game.
How would you describe the evolution of golf style over the past few years?  Over the last few years, Covid19 and its various influences have changed the sport of golf, and not in a negative way. Golf is more popular than ever amongst more people than ever. The style out on the course is slowly evolving from traditional to functional with the growing popularity of joggers, non-spike shoes, and outerwear that can be worn both on the course and in the office.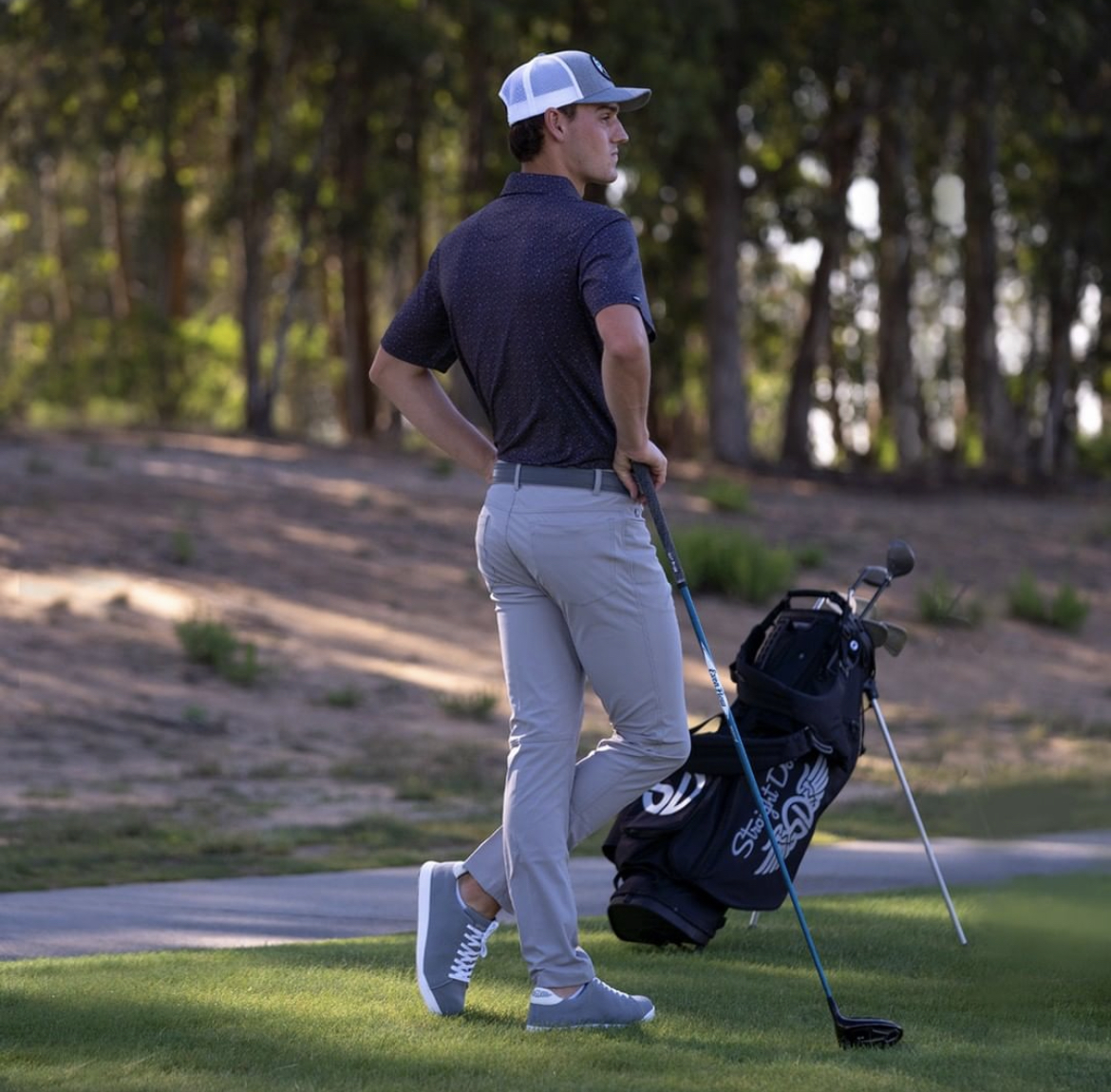 What kind of person is a Straight Down customer?  A Straight Down customer is someone who loves golf and the outdoors. Someone who appreciates the balance of working hard and taking time away to relax.
What are some of your favorite pieces from your collection?  Some of our favorite pieces are the Ballard Quarter-zip, the Hero and Clemson Pant, and the Field v2 Shoe. It will be hard to find a quarter-zip softer or more stretchy than the Ballard. The Hero is a go-to performance-ready pant and the Clemson, while not typically wearable for the golf course, is made here in the USA and available in many colors. The Field v2 Shoe is the perfect hybrid of casual and sport. Almost all our pieces can be worn to work and on the golf course.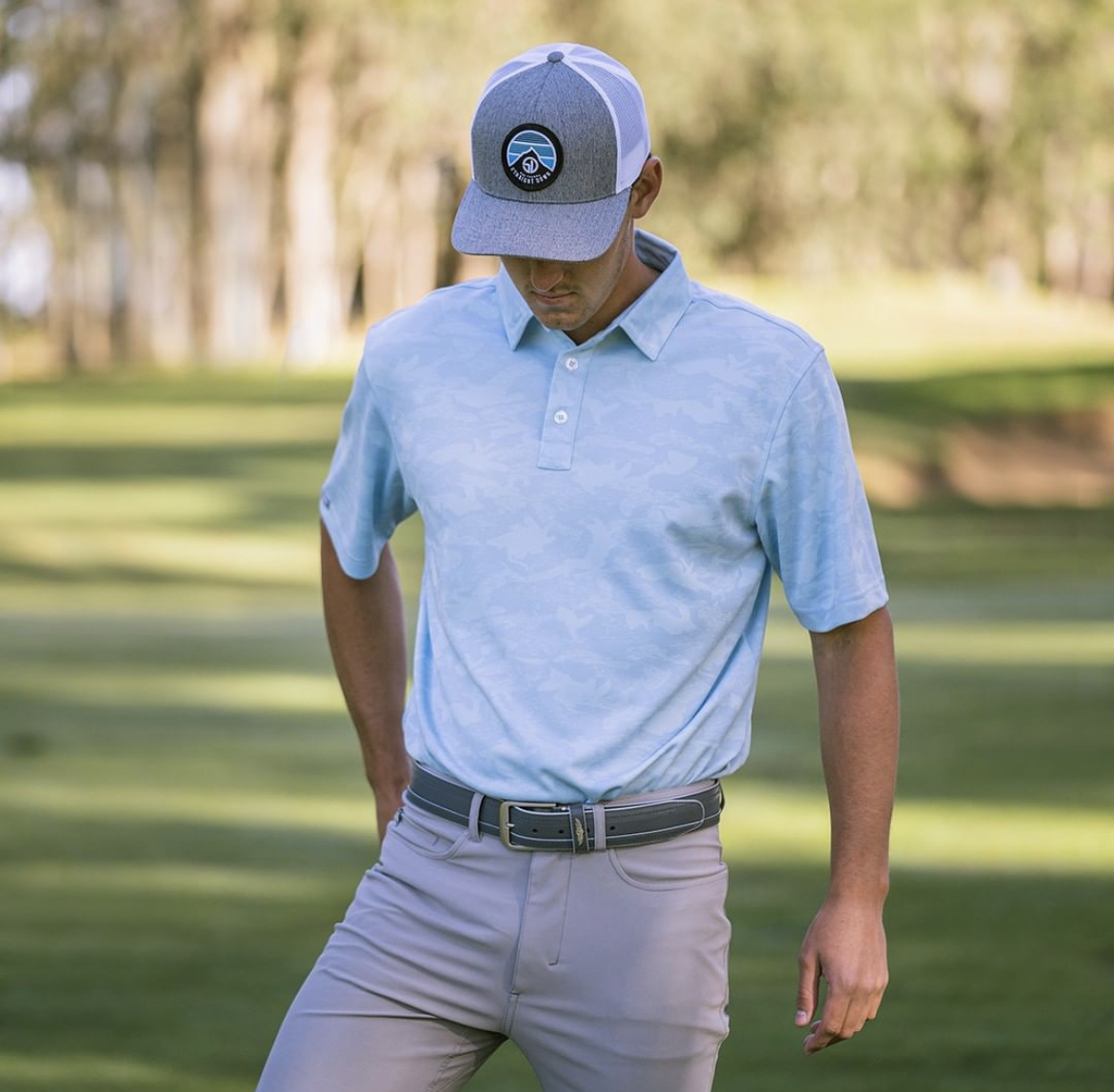 What do you like to do outside of running the golf company?  Outside of running Straight Down, Mike Rowley likes to spend time with family, hike, fish, watch Netflix and – of course – play golf!
What's your favorite golf course you've ever played?  Mike Rowley has a top-five: Pebble Beach, Royal Dornoch, Hancock, Butler National, and LACC.
What's on your Spotify playlist?  With a diverse group of employees here at Straight Down, we listen to a little bit of everything! It ranges from Classic Rock, Country, Latinx, and Reggae.
Be sure to check out the entire Straight Down collection on their website.