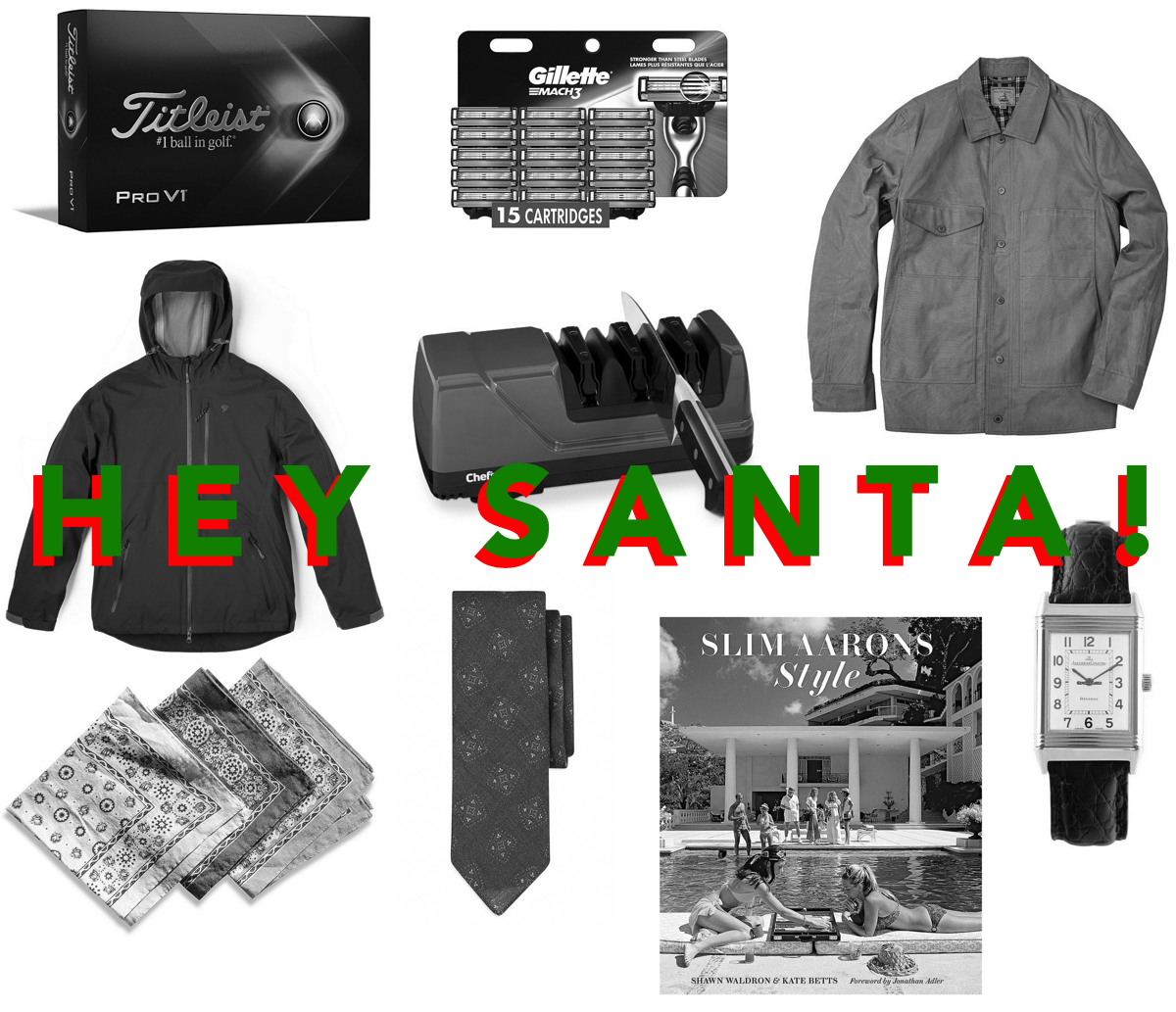 Christmas is essentially here, and by now I'm guessing that most of the shopping is done.  I'm still seeing some reduced cost shipping options, but let's assume that the shopping season is over.  In a recent AMA, I got a few folks asking what was on my Christmas wish list.  Well, my wife and I don't really exchange gifts, but we do have a 'stocking' rule.  Whatever we can fit in a stocking is fair game.  This is fine with us…we are very blessed, and have shifted the focus of Christmas to our two boys.  It's safe to say that they are going to load up this year.  They've both been good boys.
However…being that I'm paying attention, there are a few things that I wouldn't mind…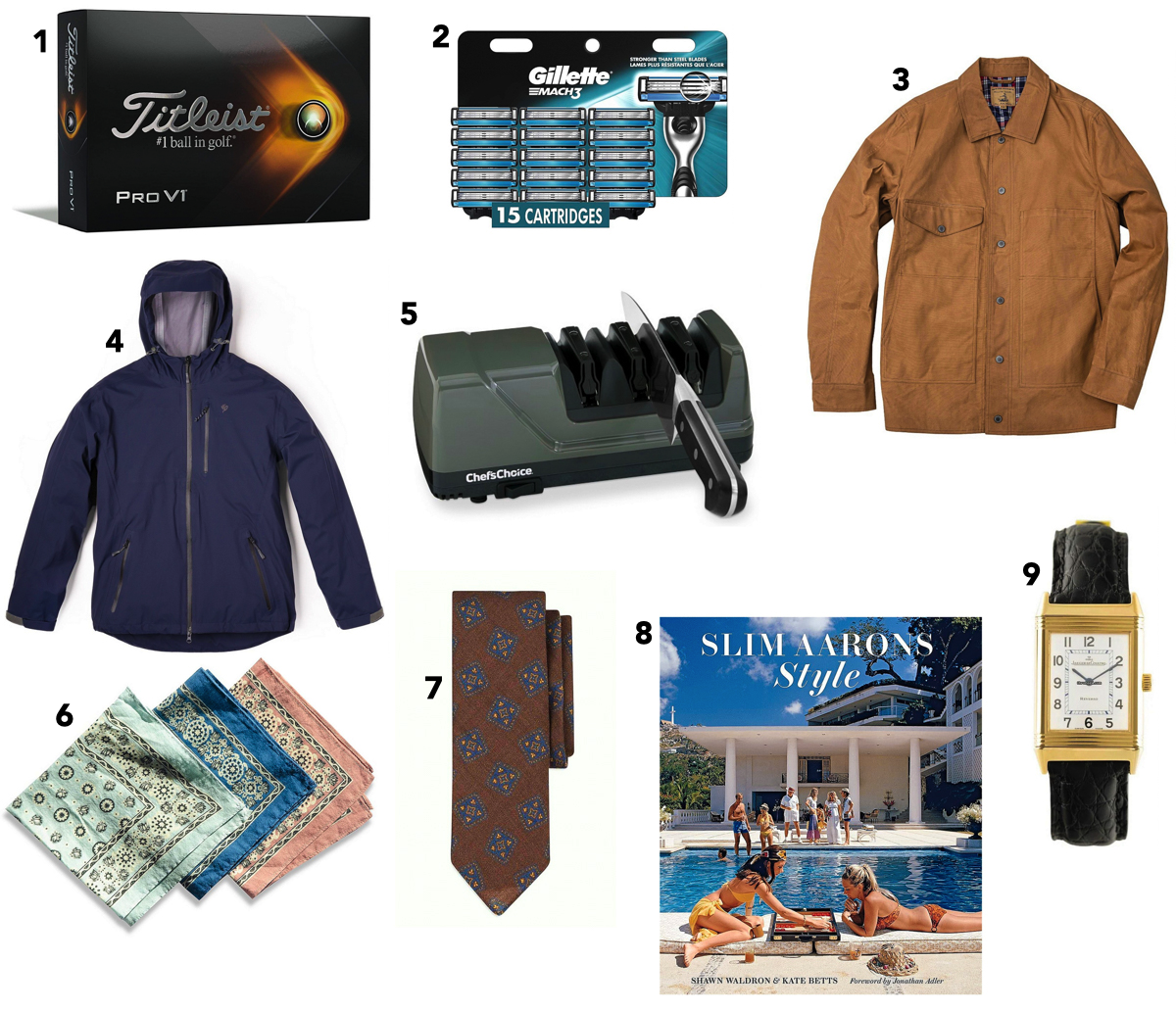 From top left:
1. Golf Balls:  Every year.  Number one on my list.  I hate buying golf balls but always need them.
2. Mach 3 Razors:  My family has figured this out…every year I get a pack of these in my stocking.  Same as above – I hate buying these razors because they are so expensive, but I haven't found a suitable replacement.
3. Onward Reserve 1826 Field Jacket:  I'm kicking myself for not getting one of these when they came out.  It might be the perfect shacket…it has that old Billy Reid Quail Coat (RIP) feel and has a fantastic fit.
4. Duck Camp Squall 3L Ultralight Rain Jacket:  I need something super light and packable that I can throw in Bertha's g0-bag for weekend adventures with the boys, or to take in the field or the stream for those annoying showers.
5. Electric Knife Sharpener:  My in-laws have one and it's amazing.  Quick, fast, and efficient.
6. Faherty Tiburon Ridge Bandana:  I carry a bandana every day.  I have a stack of old USA-made 100% cotton jobs in a bunch of colors, but saw these and really like that vintage feel.
7. Drake's Tie:  I have three racks of ties, and I haven't worn (almost) all of them in years.  I'm seriously thinking about purging them and adding a small, curated collection of top-shelf ties.  Drake's leads the pack.
8. 'Slim Aarons Style' Book:  Seriously cool.  It might the perfect coffee table book.  Take a look…
9. Jaeger LeCoultre Reverso:  I'm very happy with my watch rotation, but I'd love to add something dressier.  I love the tank look and uniqueness of the JL Reverso.  It's a conversation piece on its own.
Santa?  You listening?