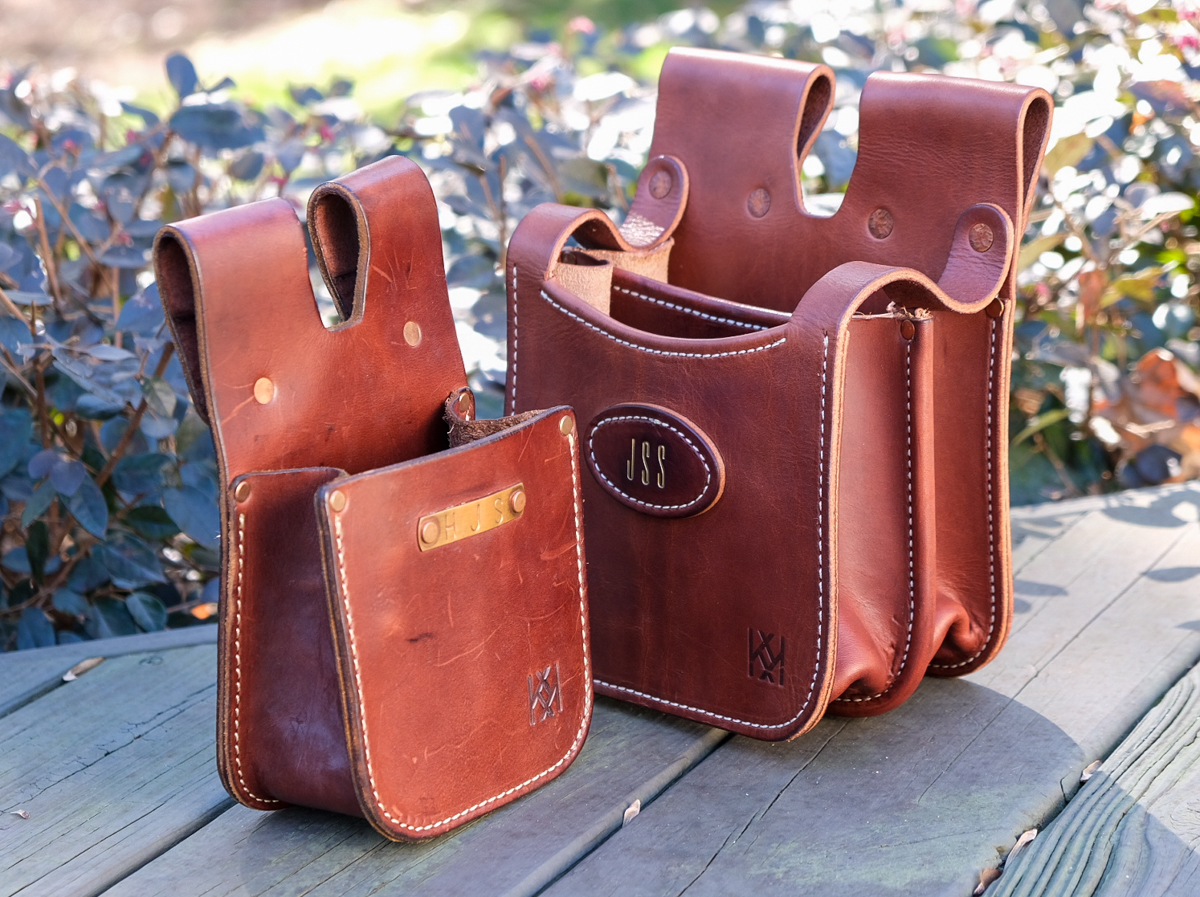 I'm a big fan of heirloom pieces.  When I started bird hunting, I quickly realized it's an uphill battle to accumulate all the gear needed for a hunt.  Obviously, there are plenty of ways to do it on the cheap, and for certain aspects, I have zero issues with low-cost alternatives.  However, there are a few pieces that I don't mind spending a little extra on.  Not only that, if I can add some personalization, then it's the icing on the cake.
A great example of this is the Kingfisher cartridge bags.  Both of these are sold out on their site and for good reason.  I bought the smaller version a couple of seasons ago, and have hunted with it a dozen times.  I had my first son's initials added on a brass plate, and the patina is developing nicely. I love this bag – it holds a box of shells, sits a little higher than other shell bags, and features the belt loop gap so it doesn't slide around when following the dogs.
When Luke released his large cartridge bag, I knew I had to have it.  It was just after the dove opener…and as most of you know, dove shoots are notorious for burning a TON of shells.  The large bag features two compartments, and essentially hold *almost* two boxes of shells, or one box and an empty compartment to collect your spents.  It also sits a little higher and features the belt loop gap.  I haven't hunted with this one yet, but I'm excited to take it out in the field.
On the newer bag, I opted to add my younger son's initials on a leather pouch with gold leaf lettering.  I love the way it turned out.  It's a classic look, as is the brass plate.  My guess is that by the time my boys are old enough to start using these, they'll be good and broken in.  The leather is top quality, so I have no doubt that these will be around for a LONG time.
Here are a few images to show side by side comparisons, as well as the wear difference between the two: