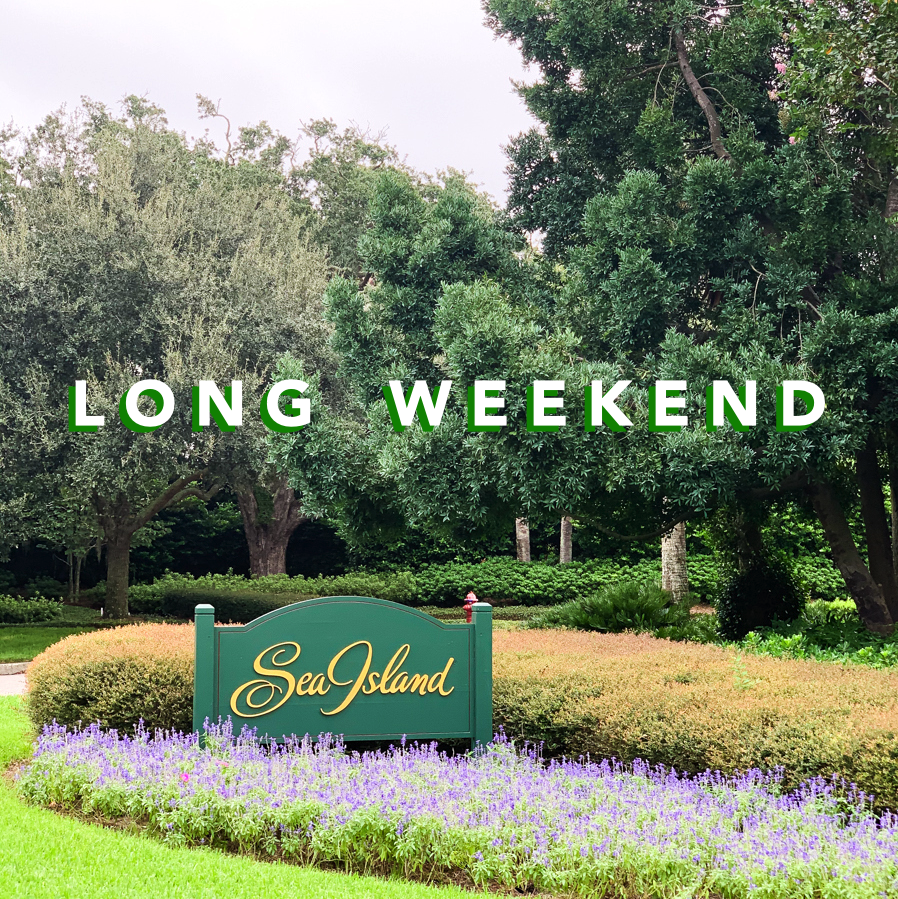 Mrs. RCS and I have some dear friends who have a house down on St. Simons Island.  They've offered it up as a means of escaping for more than a year, but we've always thought 'yeah right…we'll see'.  About a month ago, our friend called, letting us know that an upcoming weekend was available should we be interested. Our kids were already scheduled to go to Camp Grandparents that weekend, so we jumped at the chance.
Neither Mrs.RCS nor I had been down to the Golden Isles in quite some time and were thrilled for a weekend away. We started mapping out our trip, planning everything we wanted to see, to do, and to eat while visiting.  Lucky for us, our friends are members at Sea Island, and set us up with guest access, allowing us to enjoy all the properties offer.
We packed up on Wednesday night, set to drop the boys off at school the next morning, then head south.  The GPS put us to Southern Soul BBQ in four hours and forty-five minutes.  A natural first stop, as we aren't savages.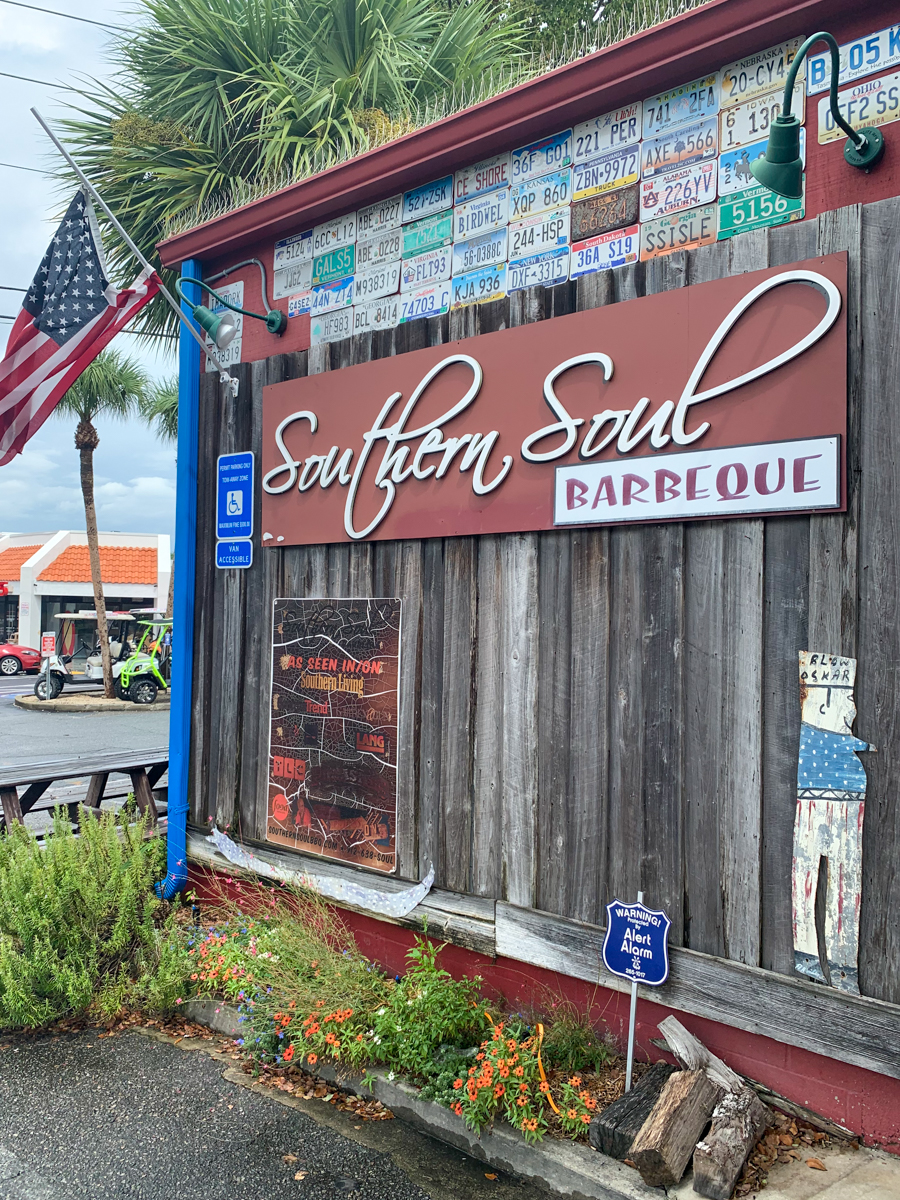 After lunch, we went to the house, unpacked, and headed straight to the Sea Island Beach Club. The Beach Club is just across from the Cloister, and doesn't disappoint. As you'd expect the grounds are picturesque and the staff is truly world-class. They are extremely hospitable, they take great pleasure in ensuring you are having a great time.  There are three pools at the Beach Club- the main pool, a pool for the kiddos, and an adults-only pool.  Plenty of action all around.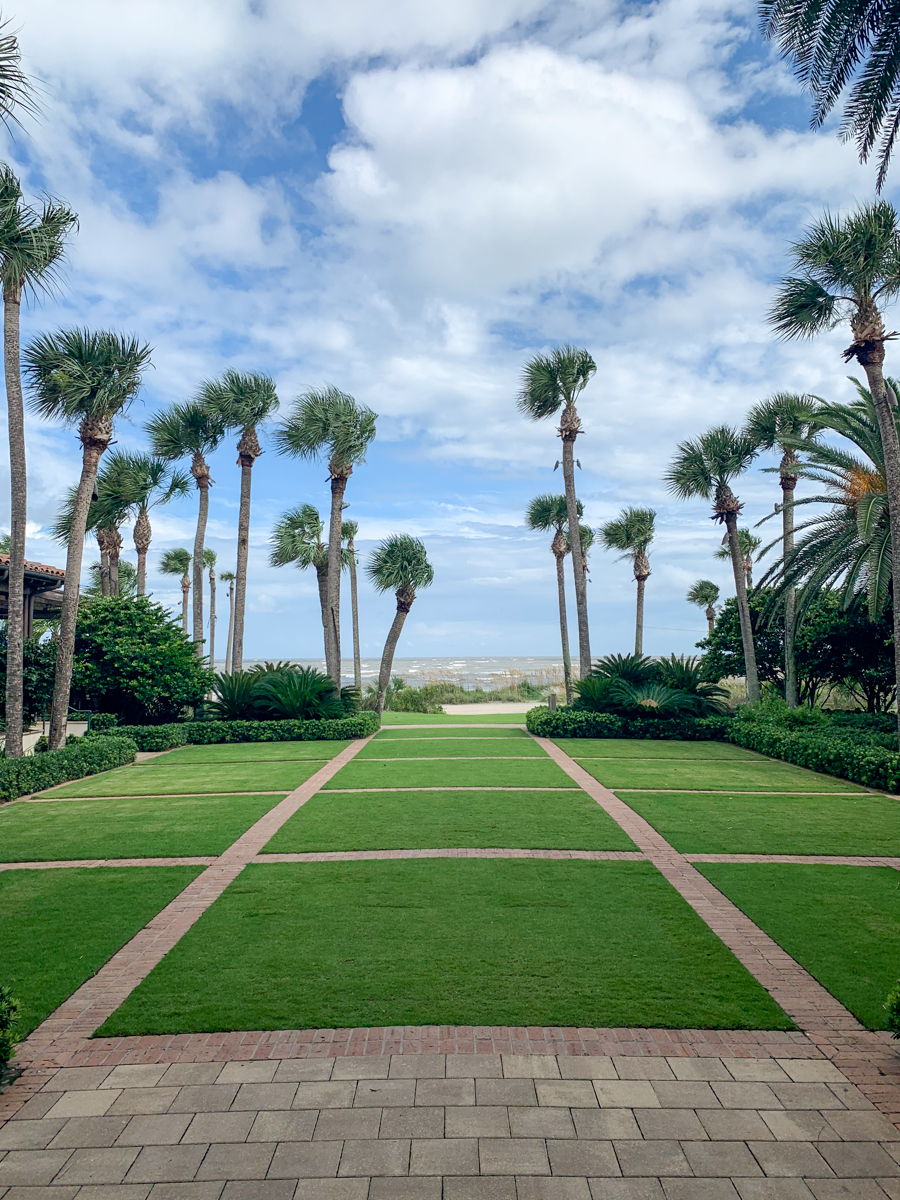 … look what we passed in the parking deck. I mean, how cool is this ride? Would love to borrow the keys for a day or two…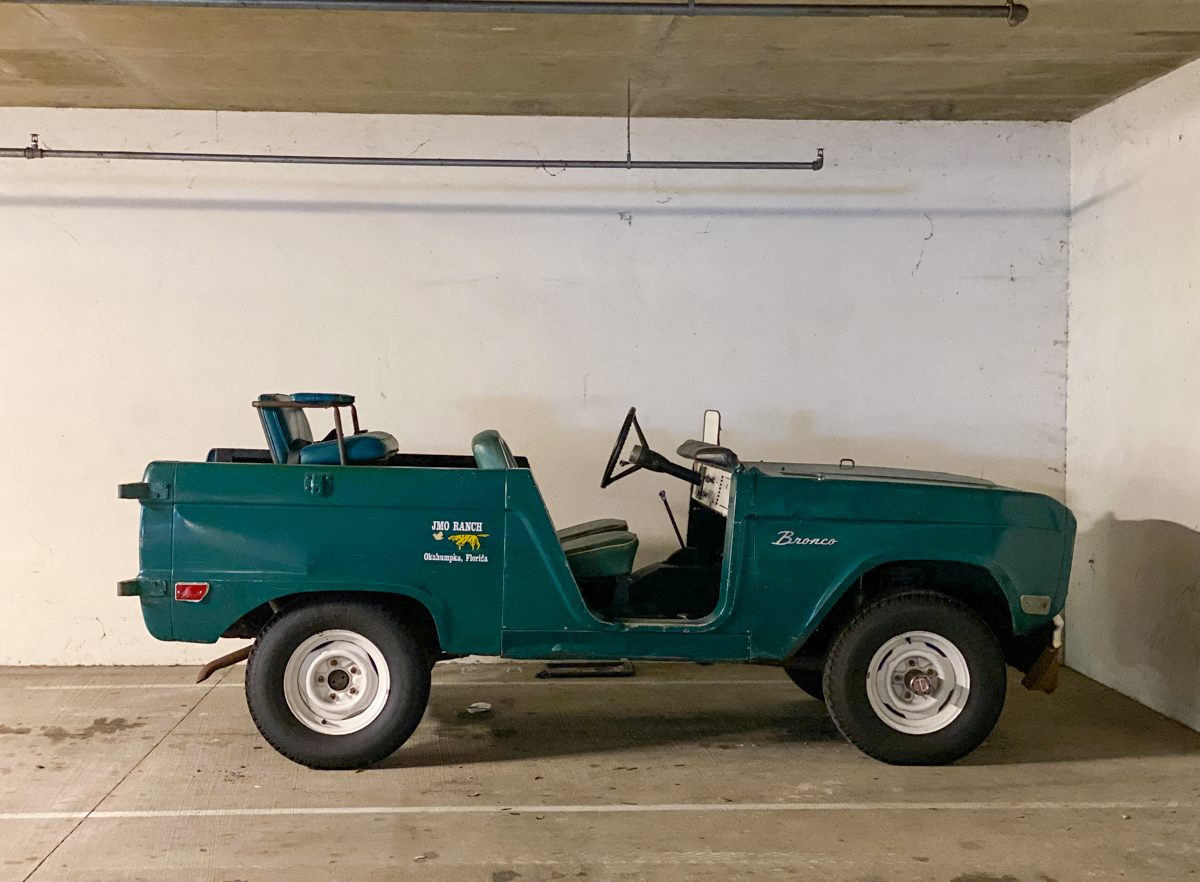 After driving all morning through the remnants of Hurricane Sally, we had abundant sunshine and a great breeze. It was a perfect way to head into the evening- relaxing by the pool, with our phones and computers and work put away and a (few) Miller Lites in hand.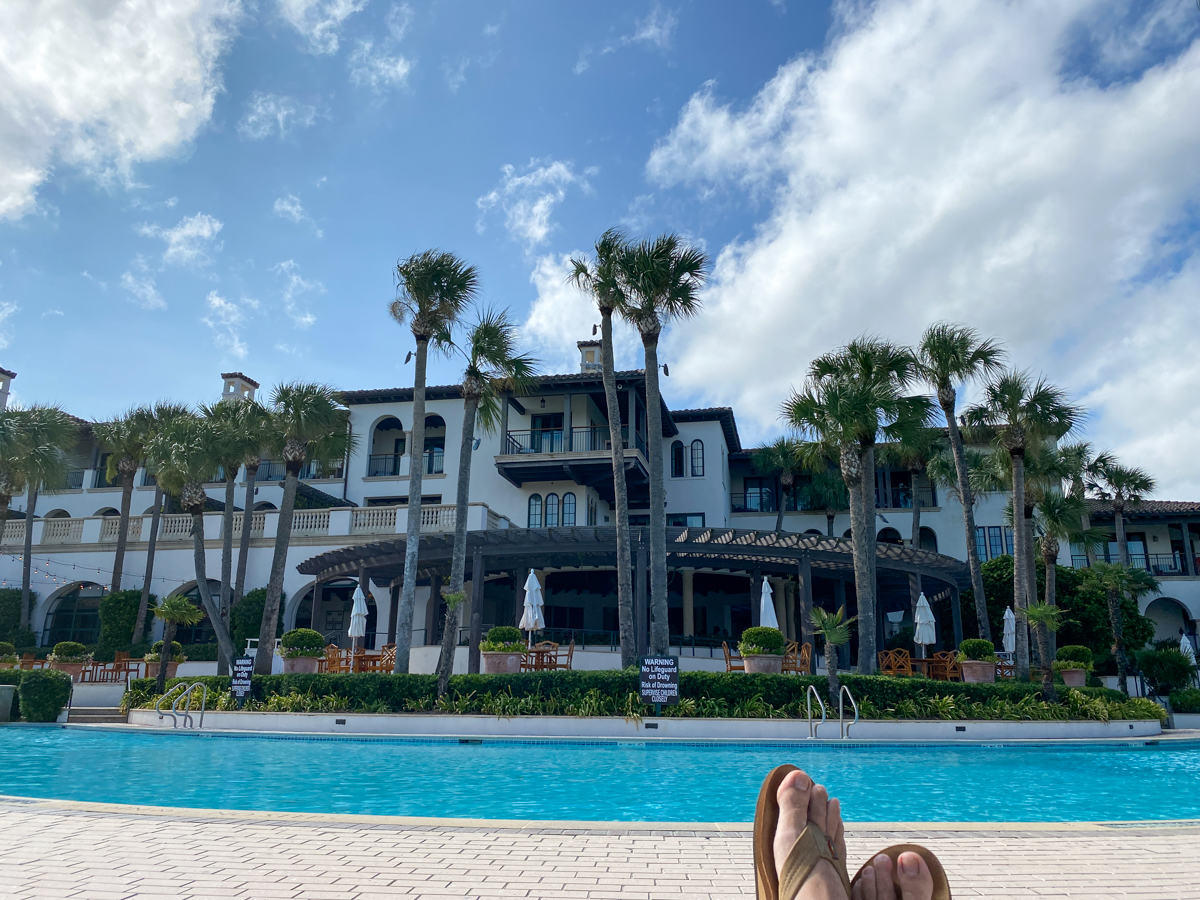 That night we got dressed up and headed to Delaney's on SSI for dinner. It came highly recommended by our hosts, and with good reason. It's an intimate space, and a total gem.  Mrs.RCS and our waiter were fast friends, and I made good on their wine list. They have more specials than staples, taking advantage of the season and local availability. She had the grouper, and I got a steak.  After dinner, we headed back to the house and turned in a little early.
We booked a tee time at the Plantation Course for Friday morning.   The house is just down the road from The Lodge & Golf Club, so it was a quick jump over to the course. We checked in, took a few practice swings, and headed to the first tee with tall coffees and optimistic thoughts.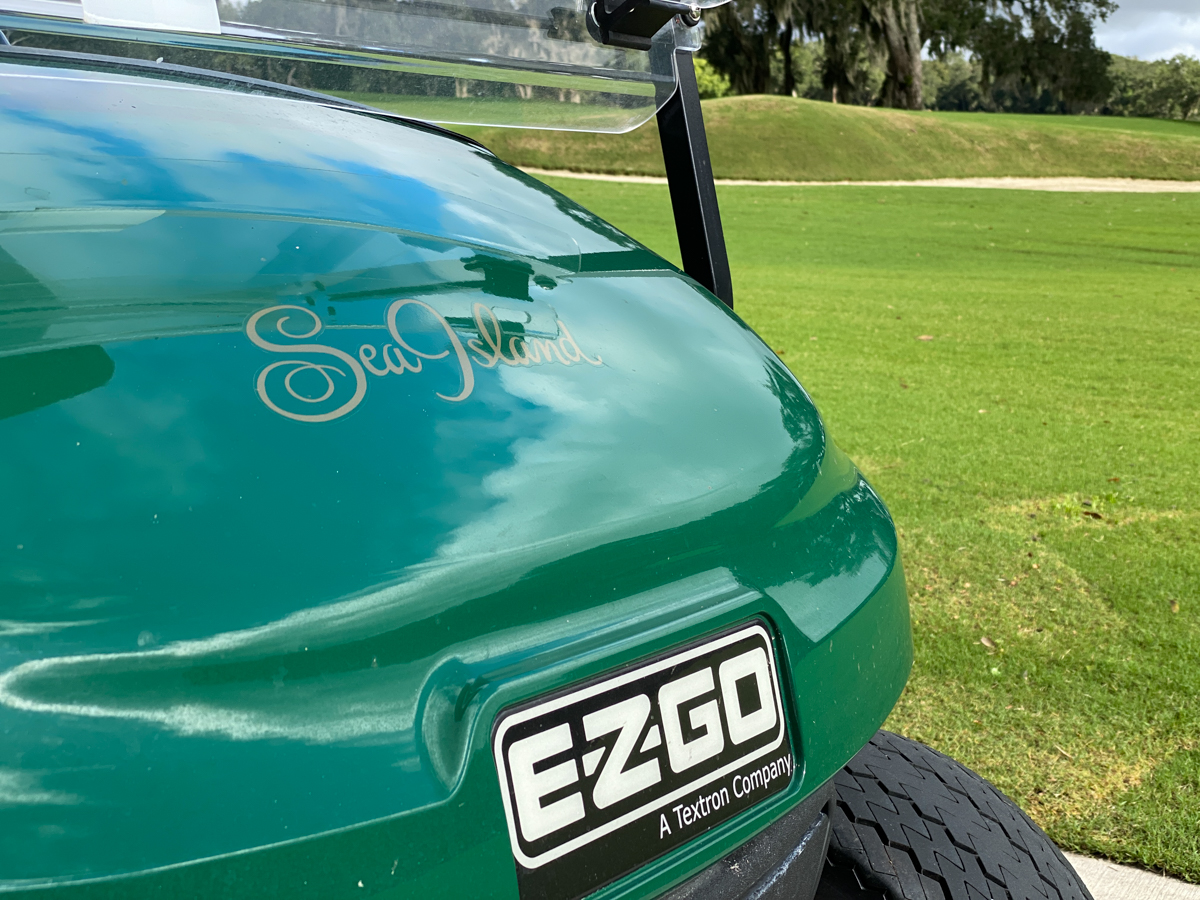 Mrs. RCS and I were the first group off and played as a two-some, which was nice.  We got a little distance between us and the group behind us and enjoyed the luxury of feeling like we had the course to ourselves.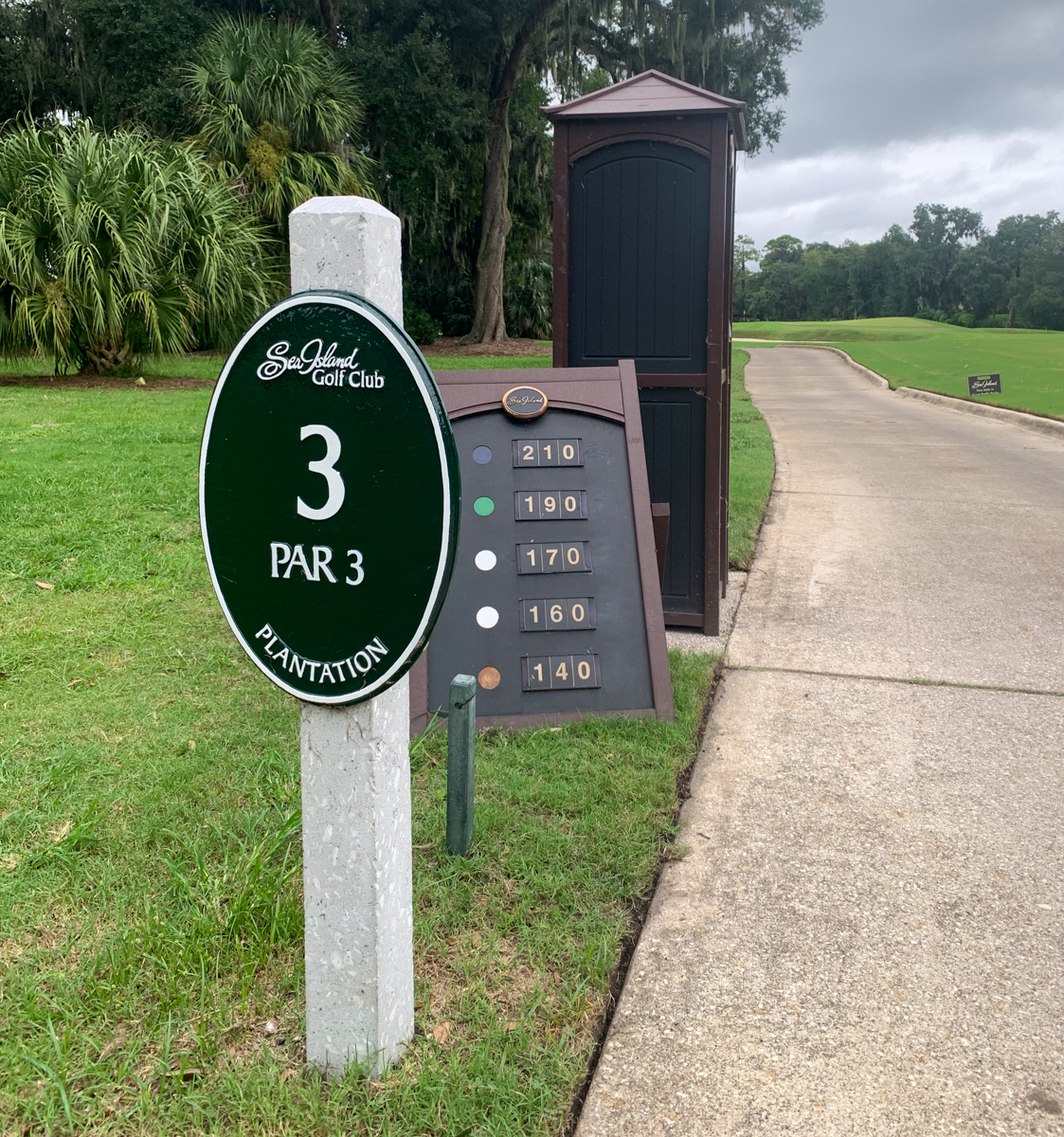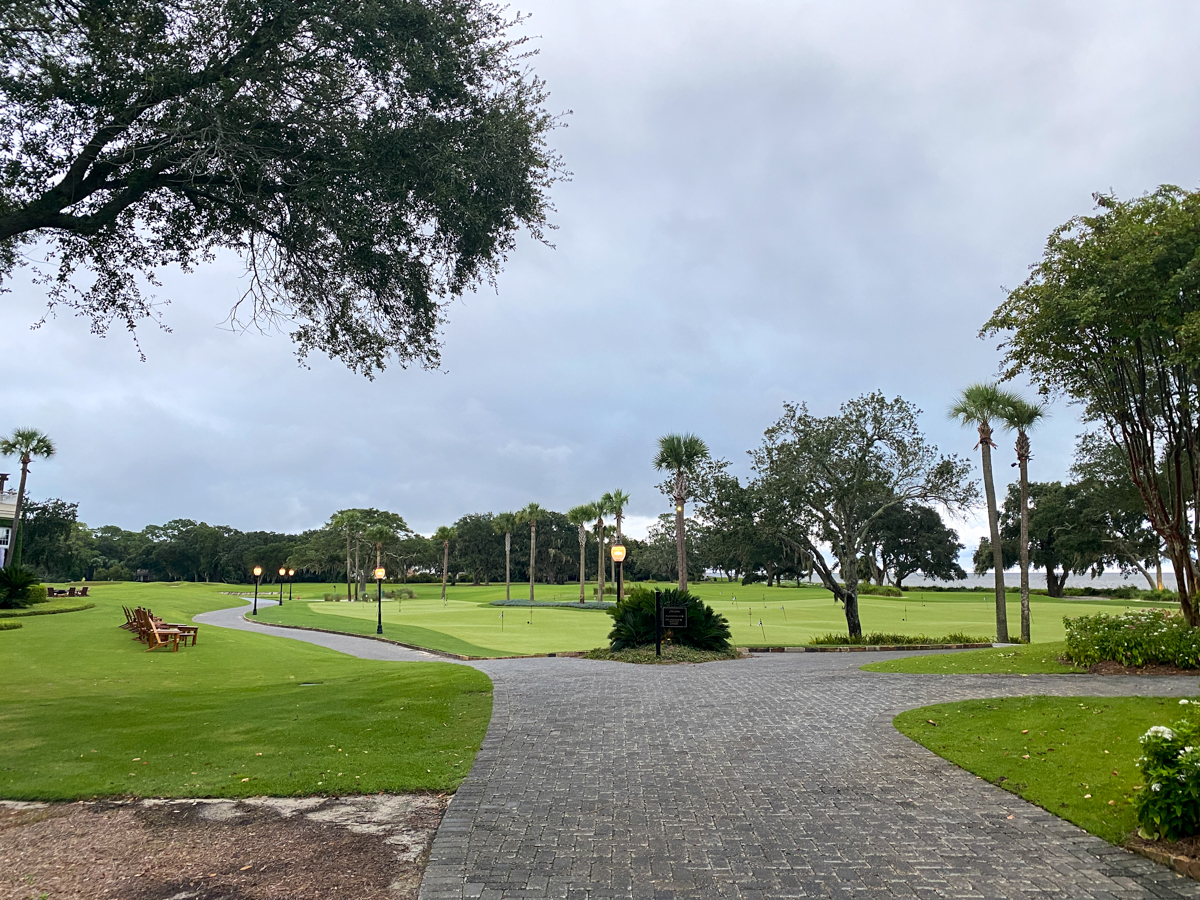 We really lucked out with the weather, considering the rain that Sally brought through the day prior and would bring later that weekend. It was mostly overcast, and the wind slowed to a calm breeze… not enough to impact club selection but still enough to impact my putting.  Obviously.  The course was in excellent condition, and with cart path only designation, we saw a lot more of the course than we may have otherwise. Mrs.RCS and I love this course. The layout, the views, and its casual beauty. Plenty of the holes are challenging, but it's mostly very playable for golfers of all levels.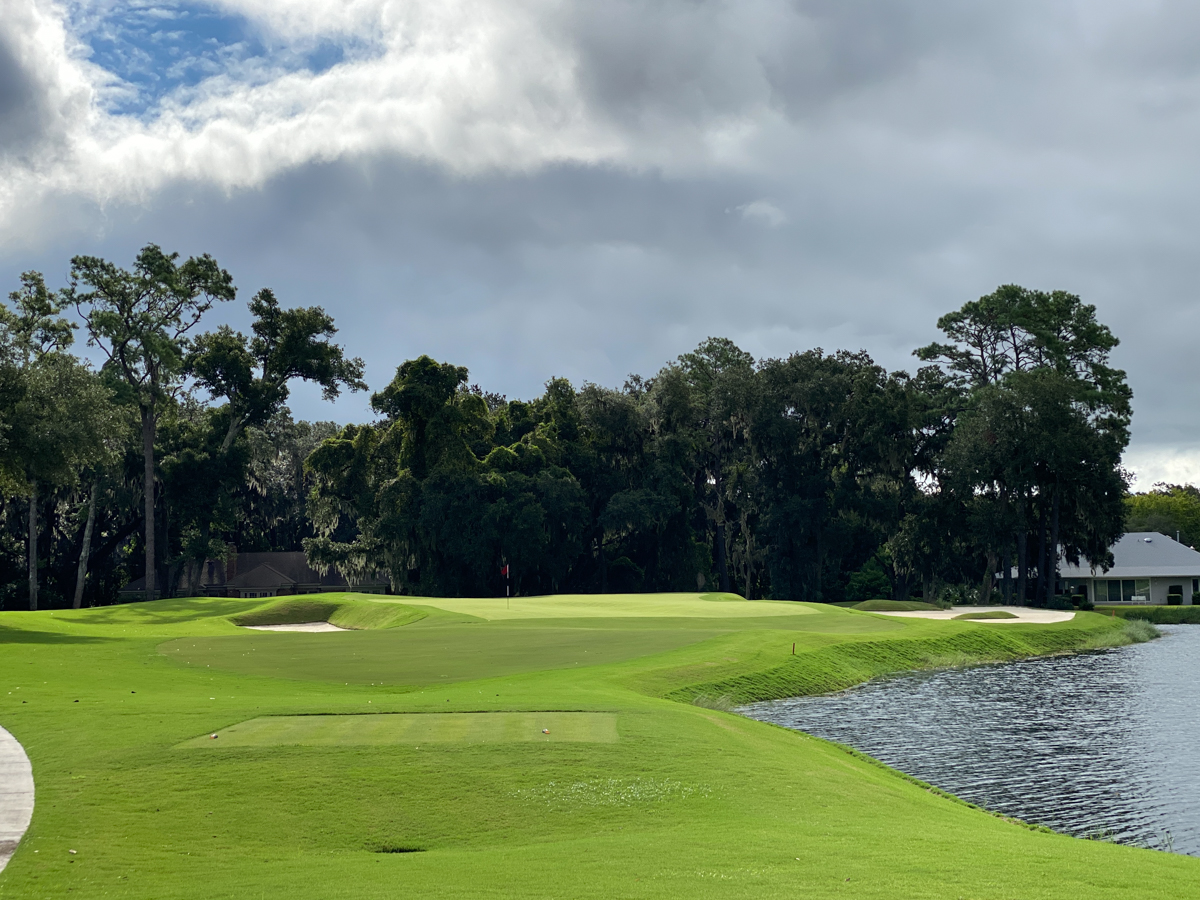 At the turn, we stopped by the Snack Bar and got a couple of 10AM beers and made our way to the back nine.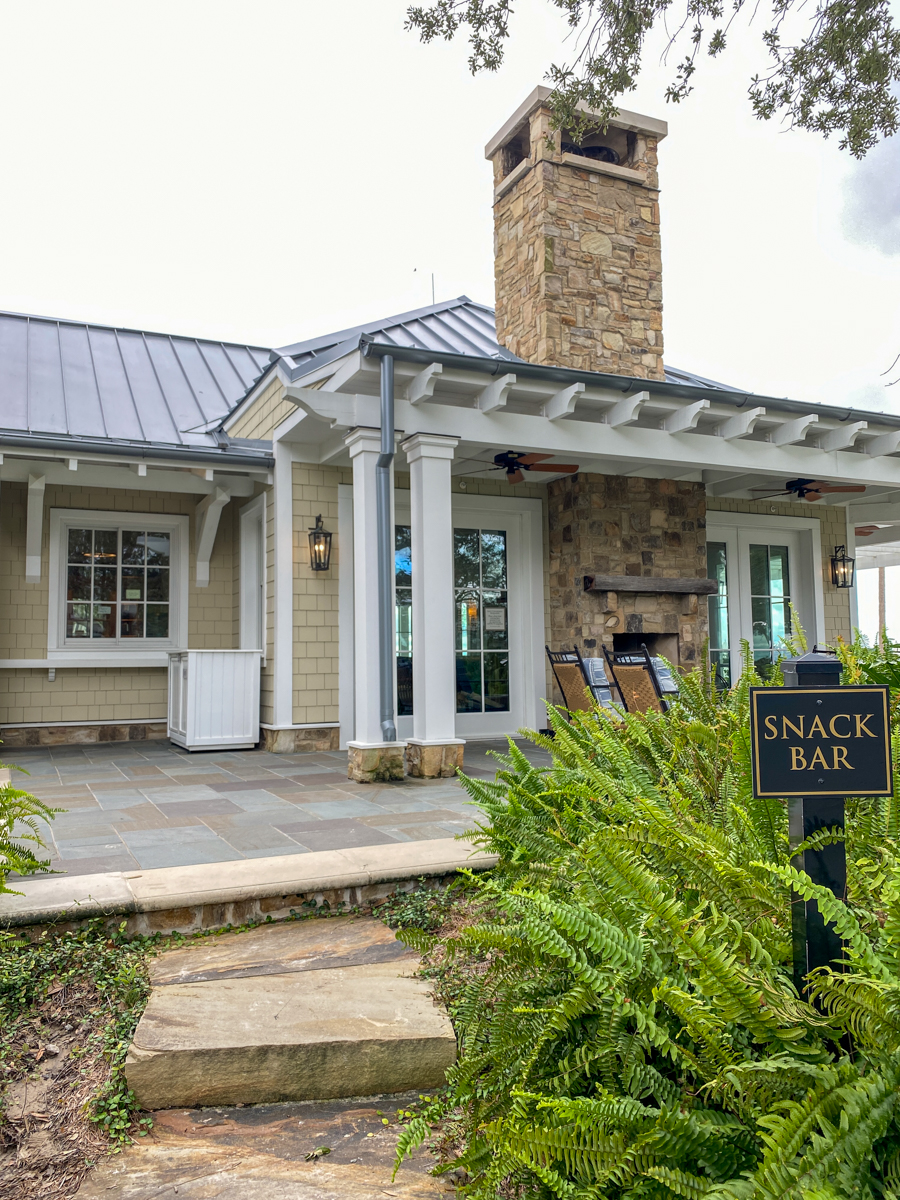 The view of The Lodge from the #10 tee box was one to capture.  Honestly, the views all over the course are picture-worthy.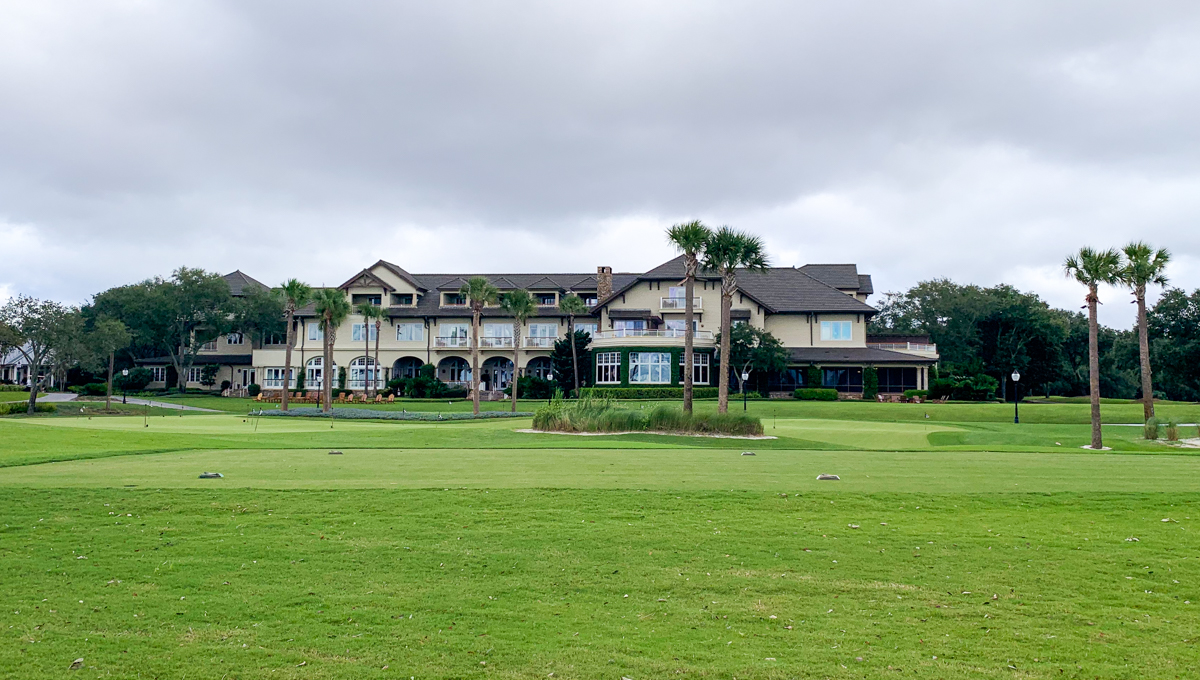 Do not hook your tee shot.  Especially on Par 3s.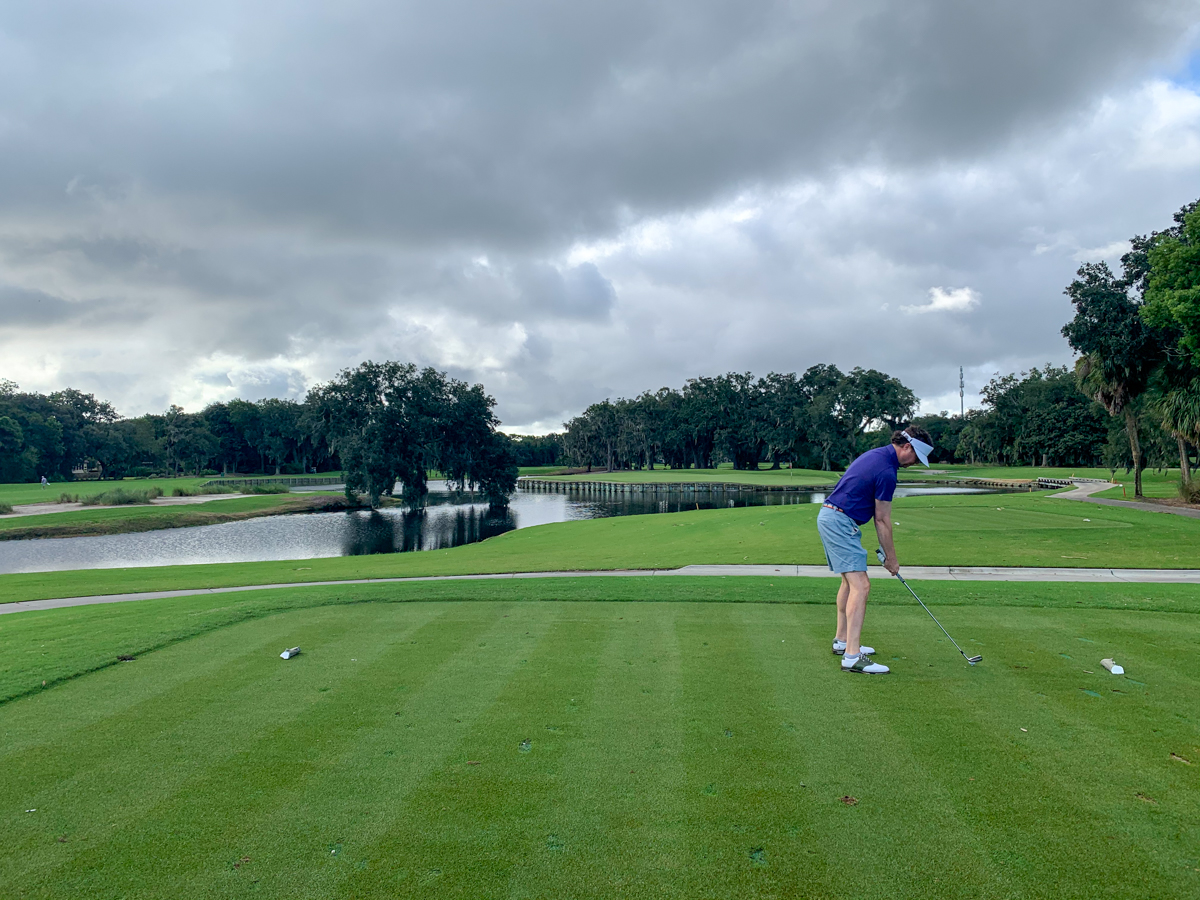 I wish I had gotten more pictures of the pro shop, it's one of the finest I've seen.  They carry all the good stuff from all the right brands.  You can see what I got here. I'm kicking myself for not getting the navy belt with the basket…Who wouldn't wear one of these belts?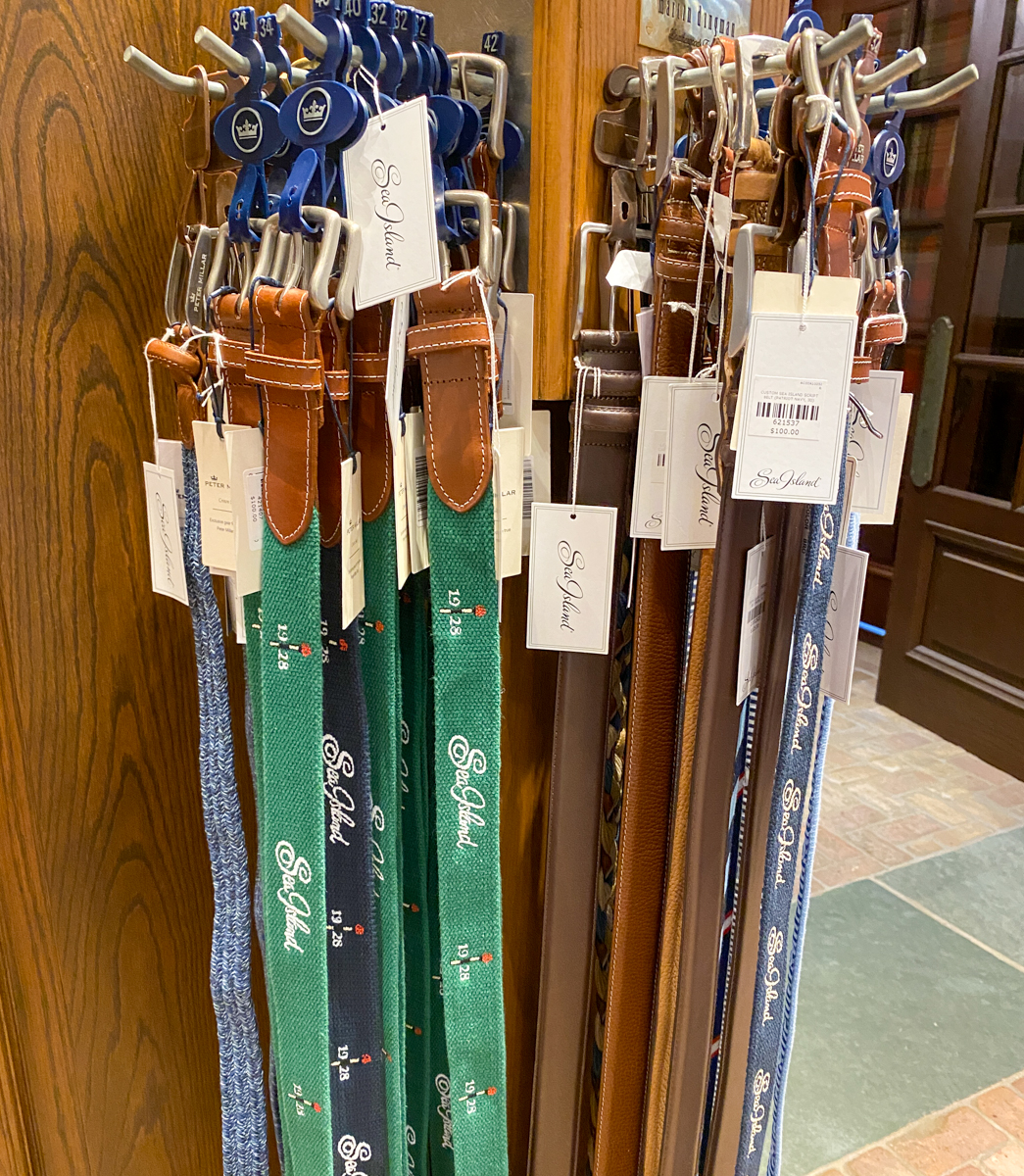 We were both smiling as we walked off 18.  We played pretty well and had a damn fine time making our way through the round together.  Mrs. RCS broke 100, which was a big milestone for her.  She was very excited…
A quick trip home, clubs away, swimsuits on and we were back at the Adults Only Pool at the Beach Club.  We enjoyed the bar, our books, and really just relaxed before dinner at the River Bar over in the Cloister.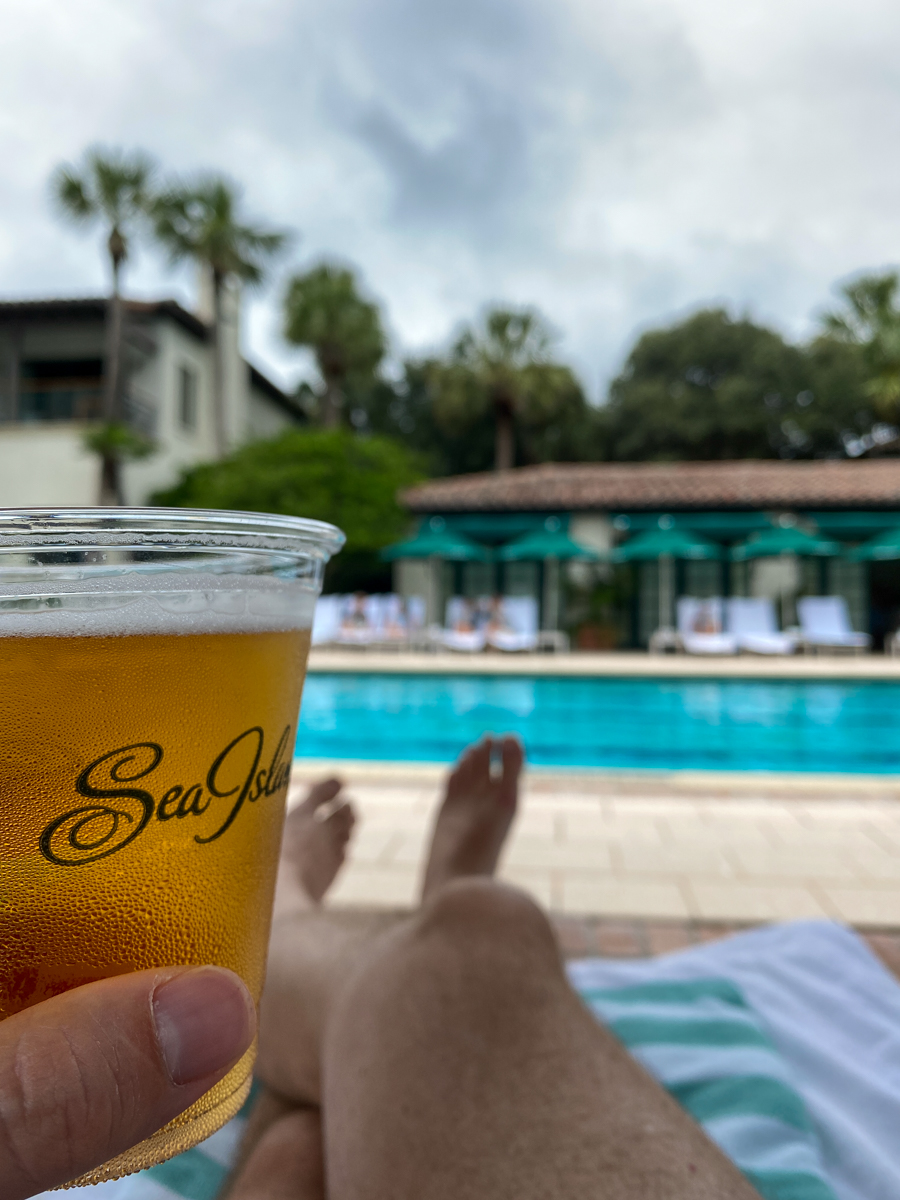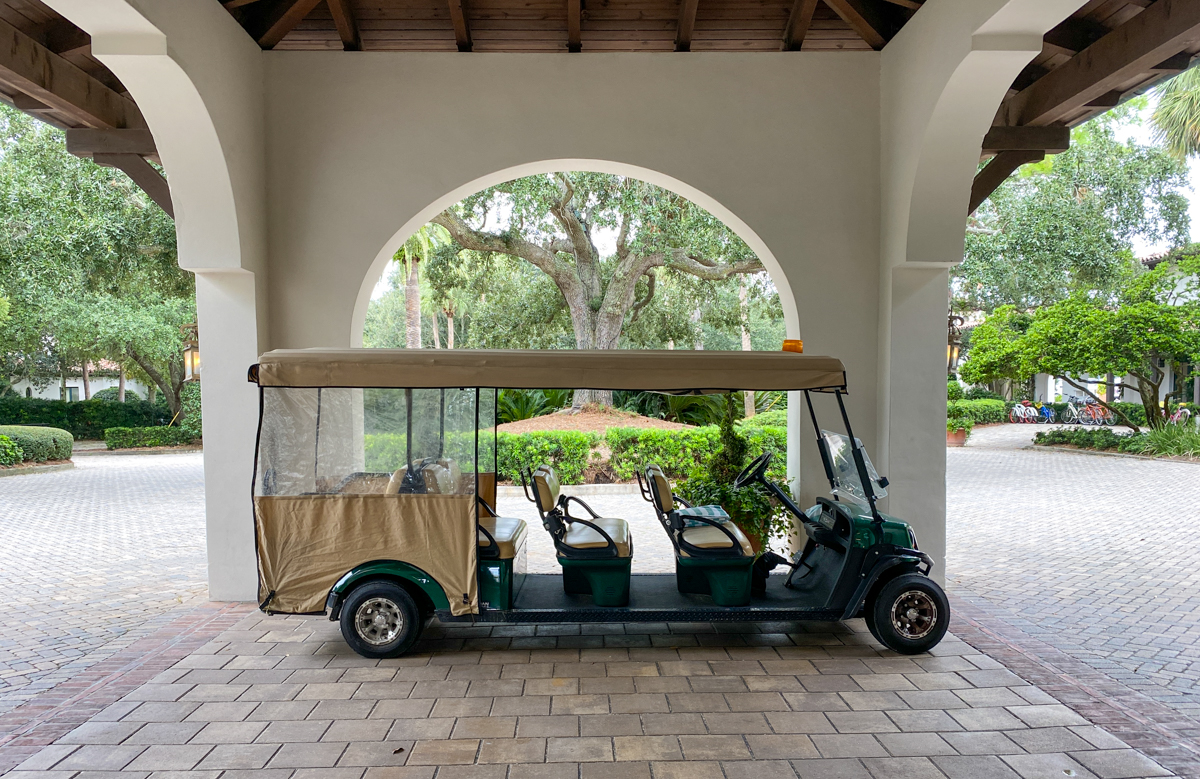 Speaking of The Cloister, I was treated to a (much appreciated) tour while I was down there.  This was the first time I've taken a good look around since its rebirth in 2006. Every bit of the property is perfection. Given its size (it's huge), the small alcoves and nooks with luxurious touches of home make the Cloister feel intimate.  As the last weekend of Summer, there was still a buzz around the property, but it was easy to find areas of solitude and privacy. Everything about being there is both effortless and comfortable.
Here are some images from my walk around: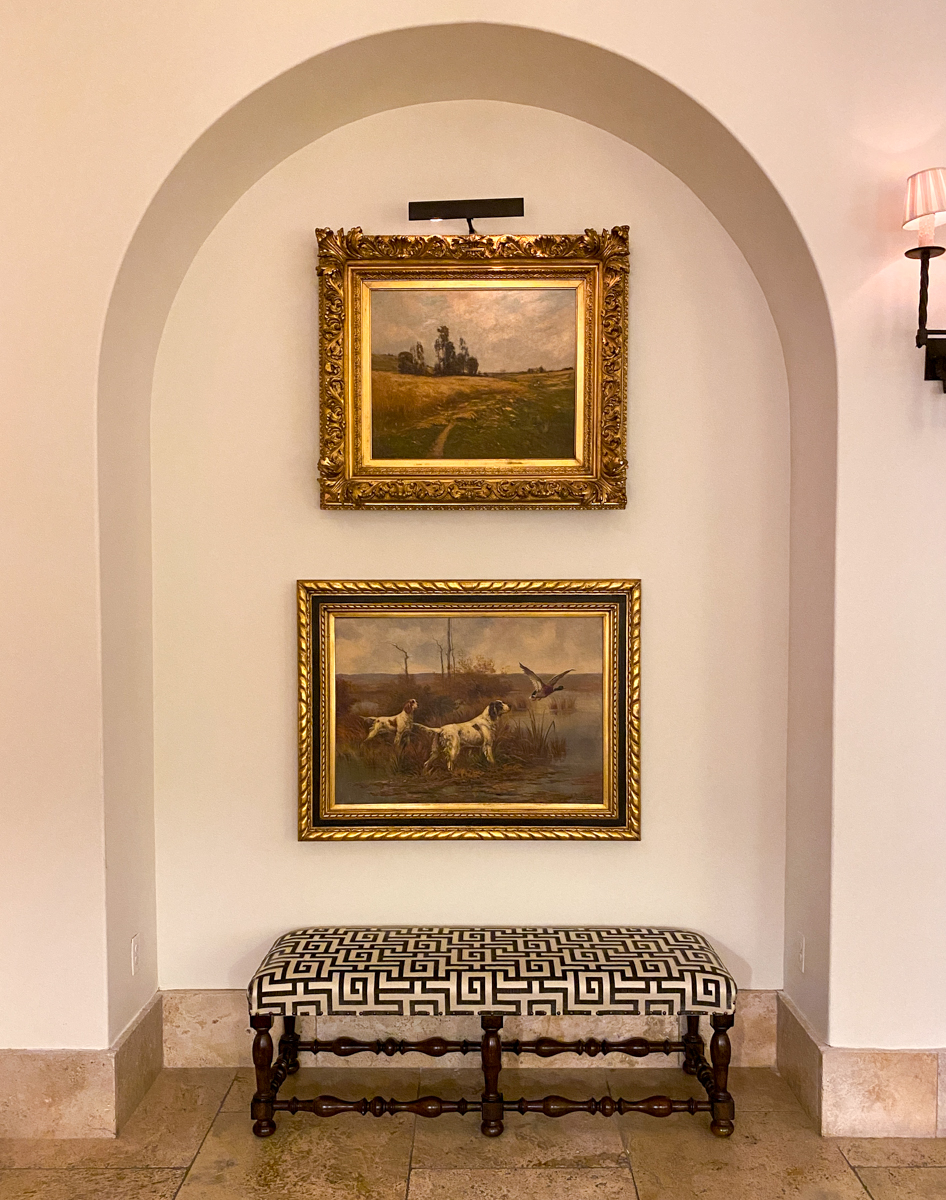 The re-done G8 room: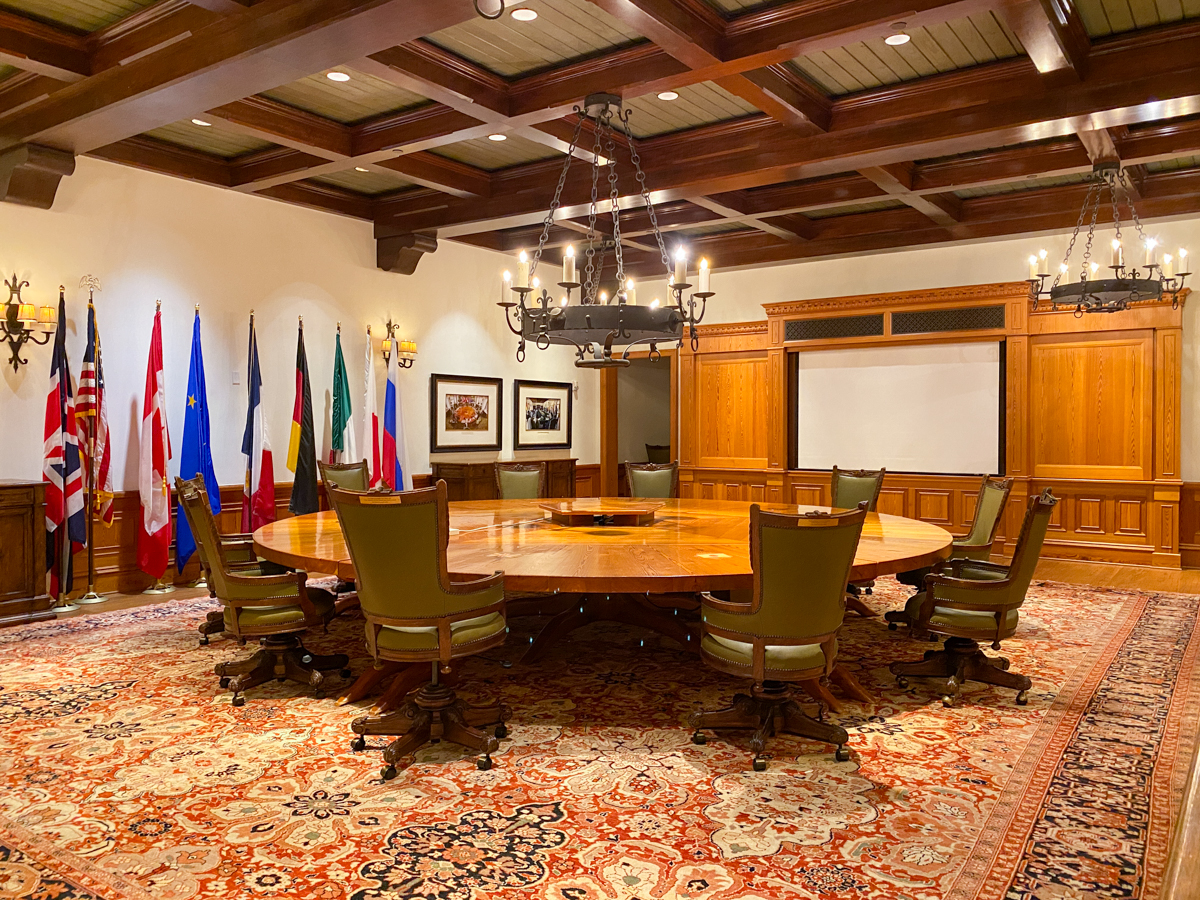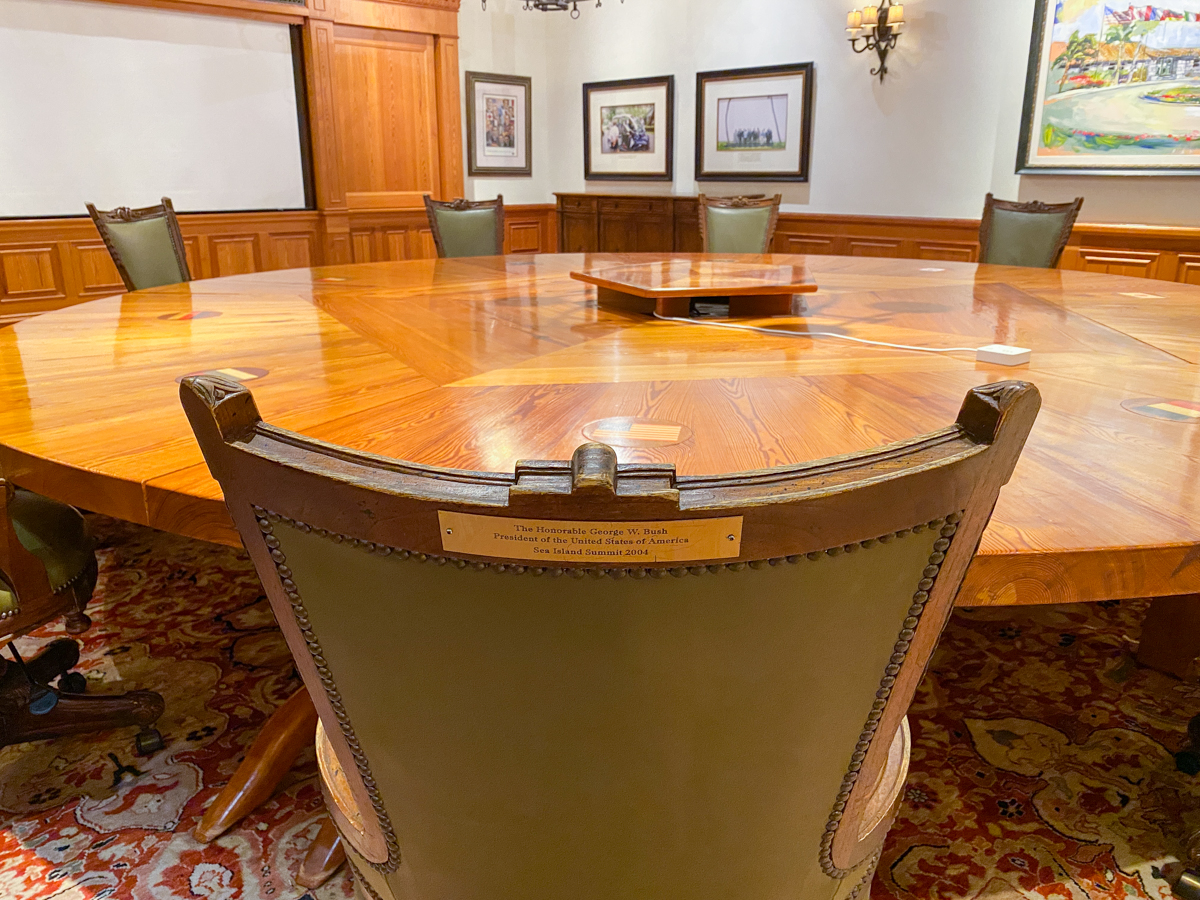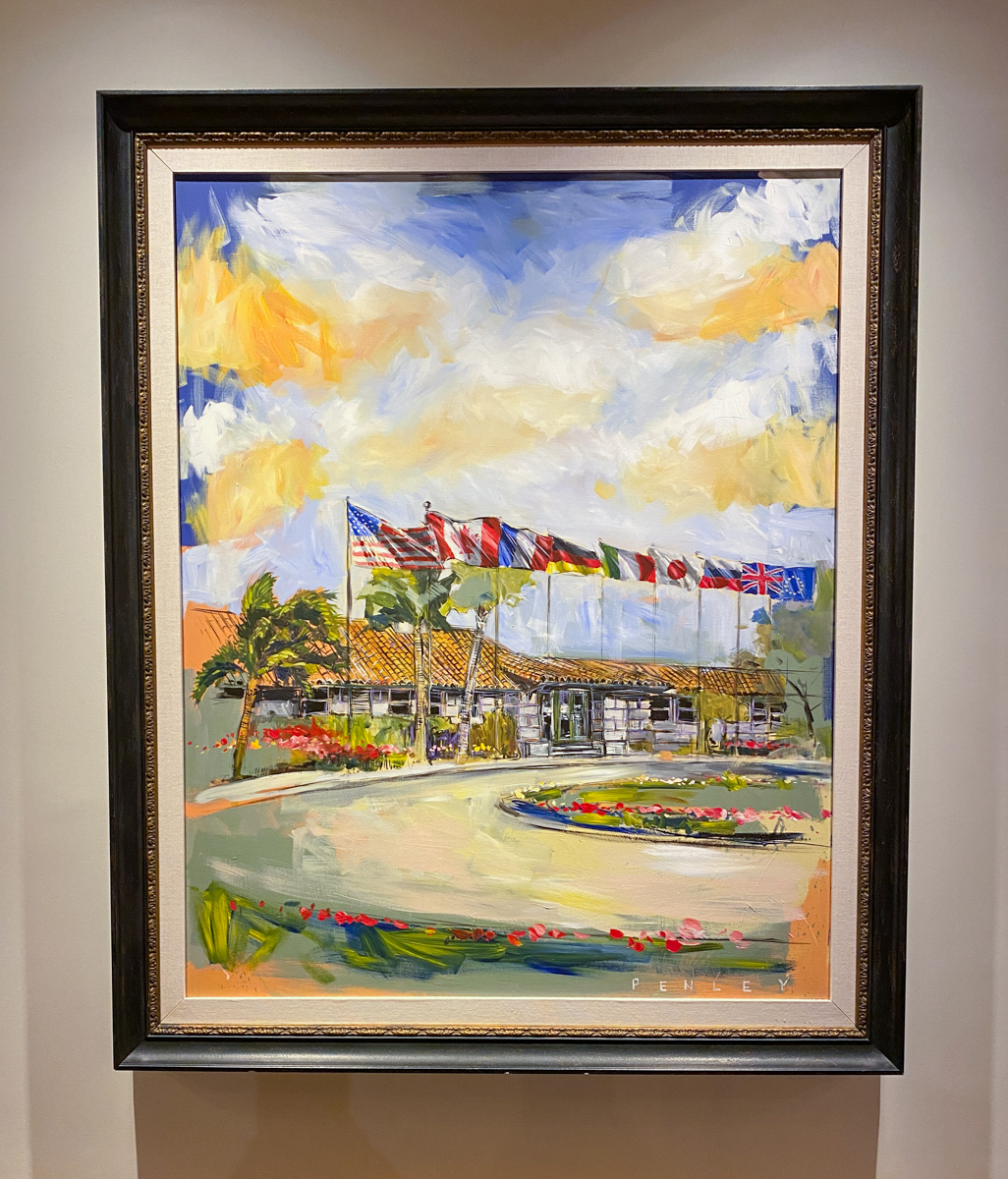 Gardens: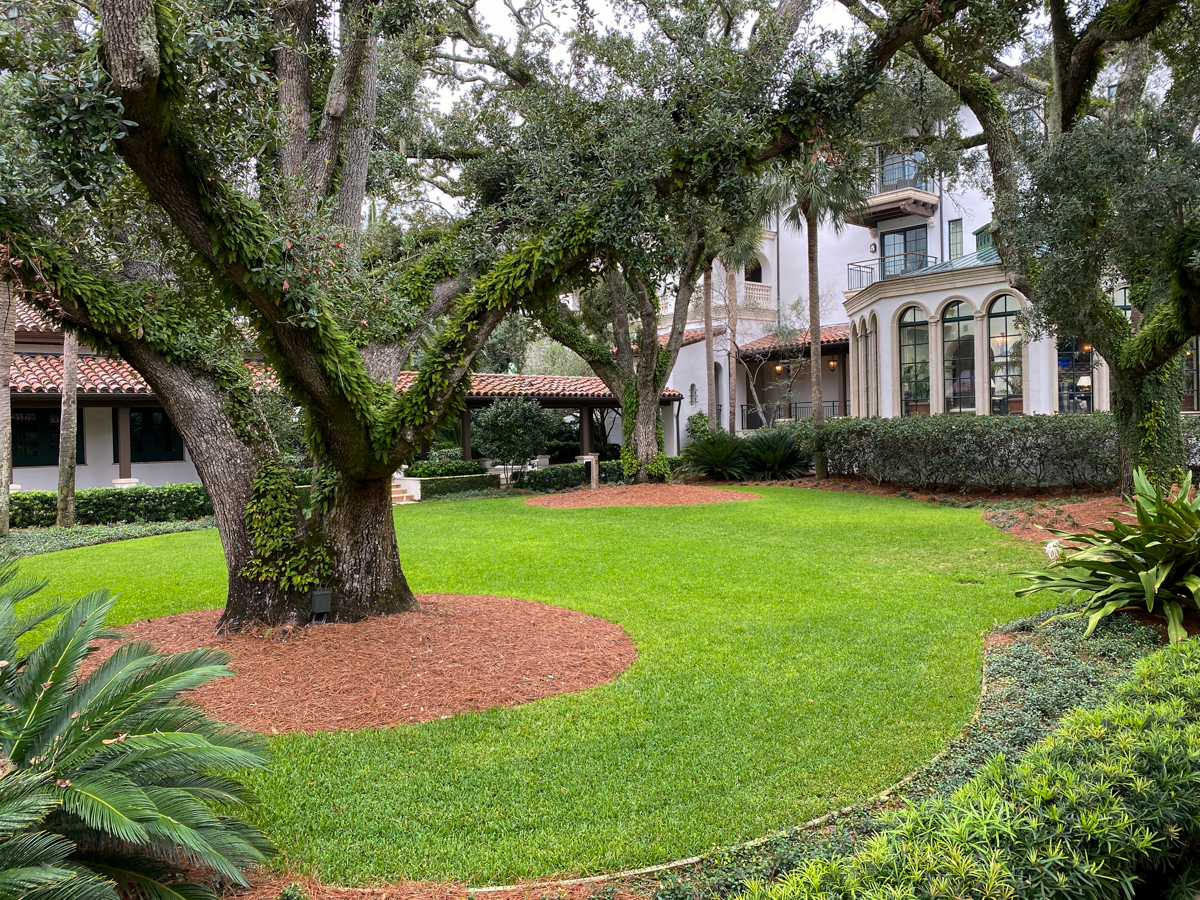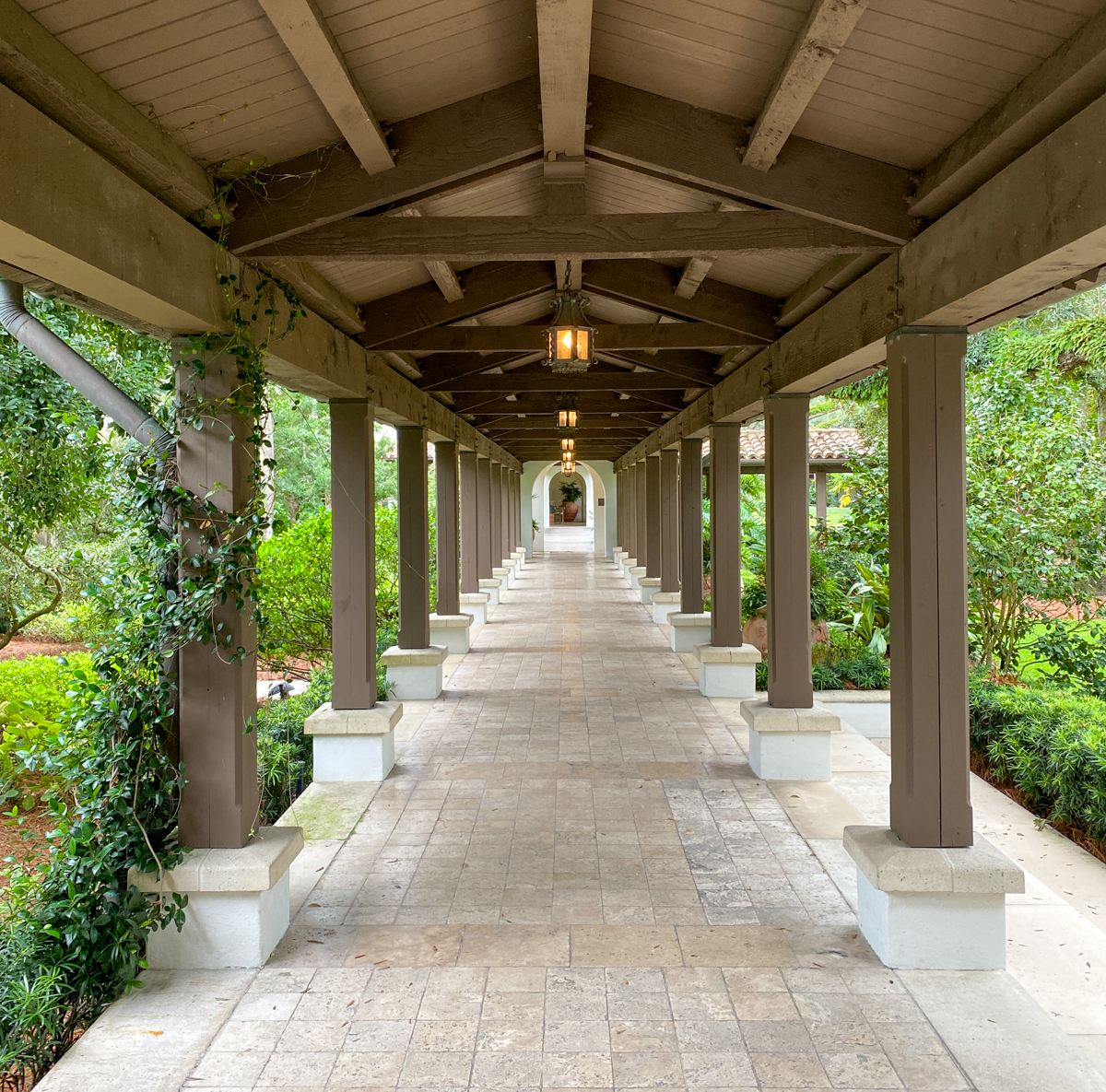 The Solarium: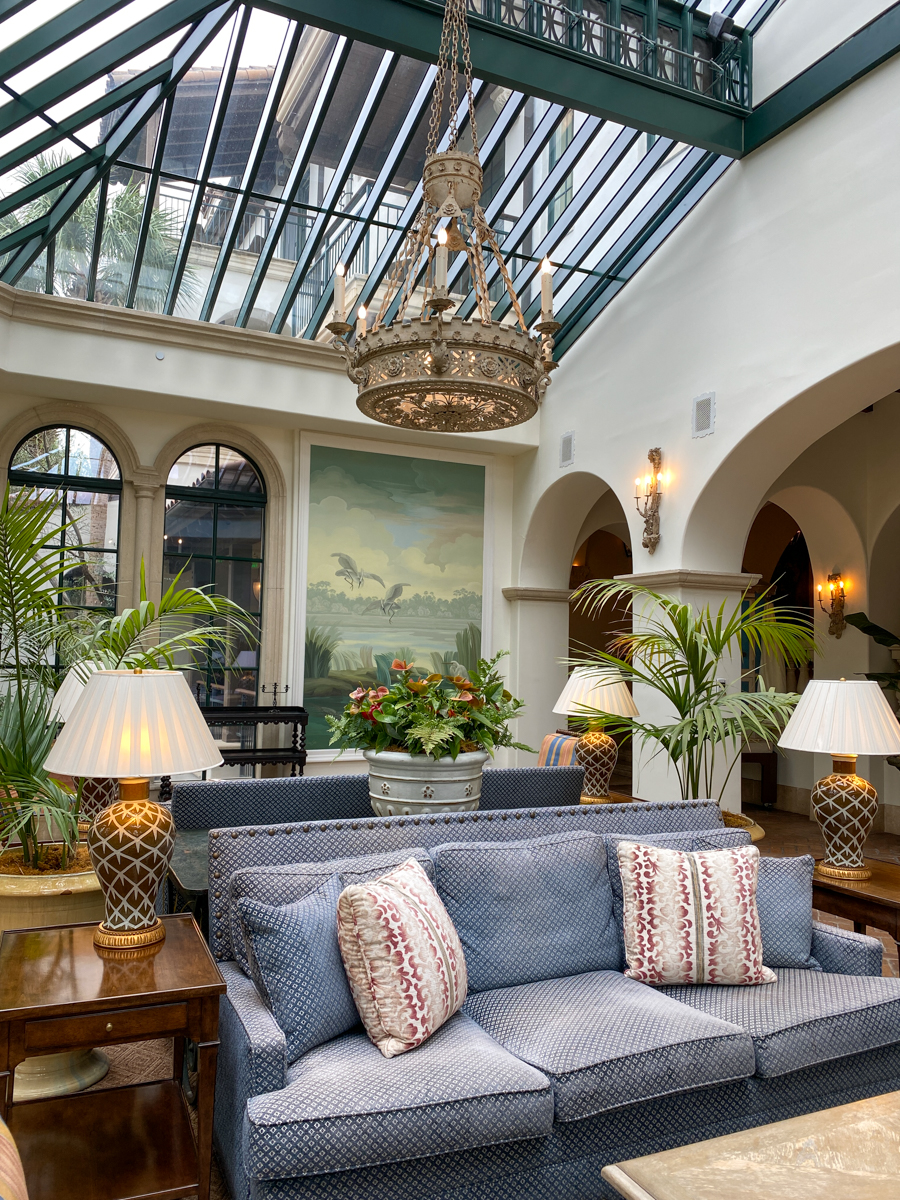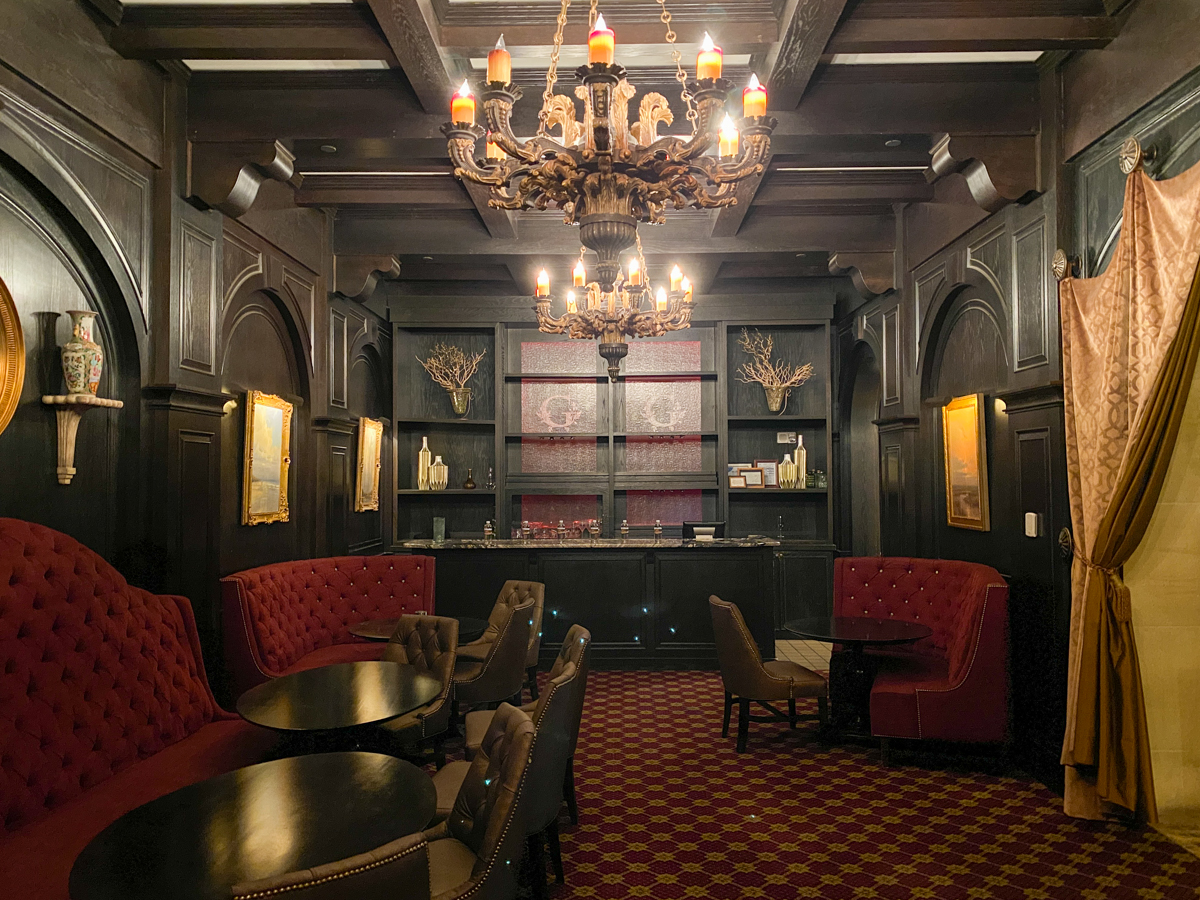 The Library: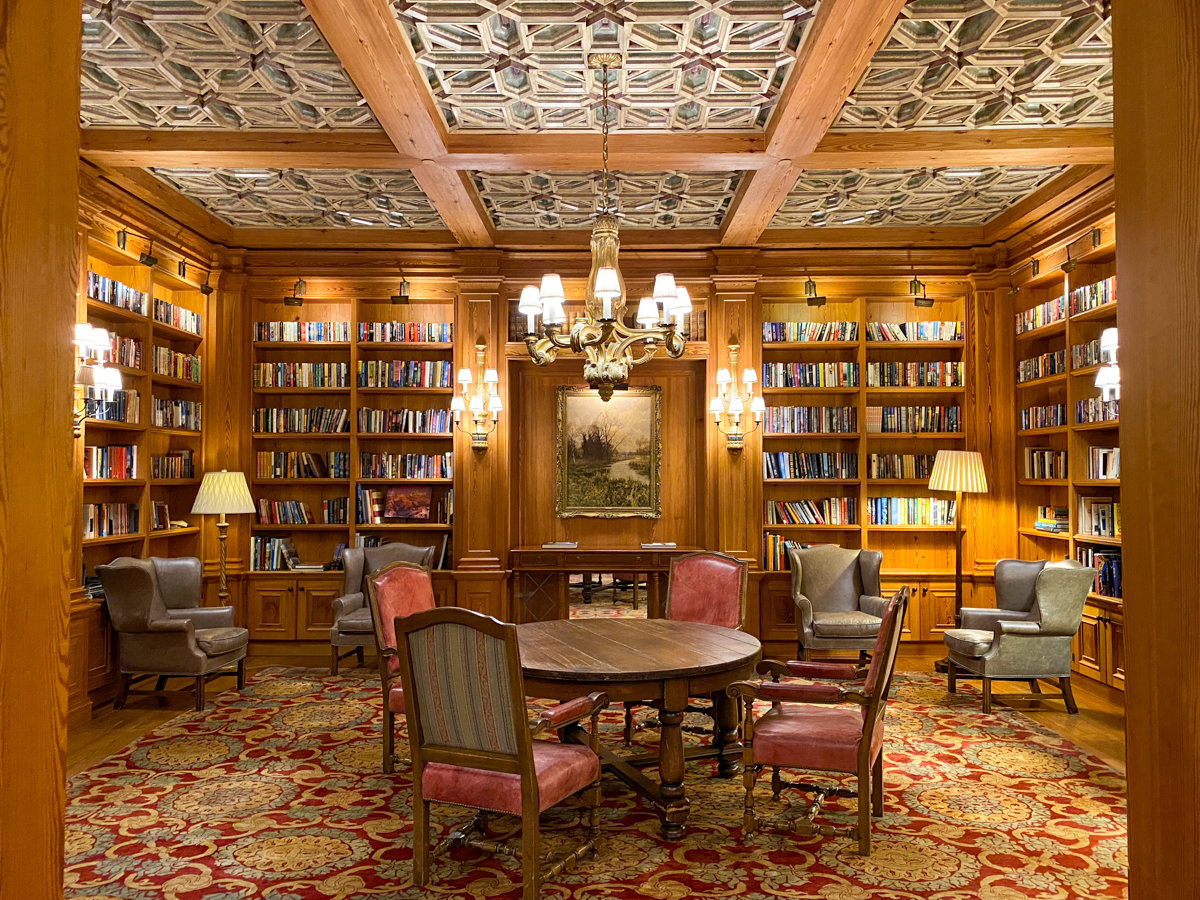 Squash courts in the Fitness Center: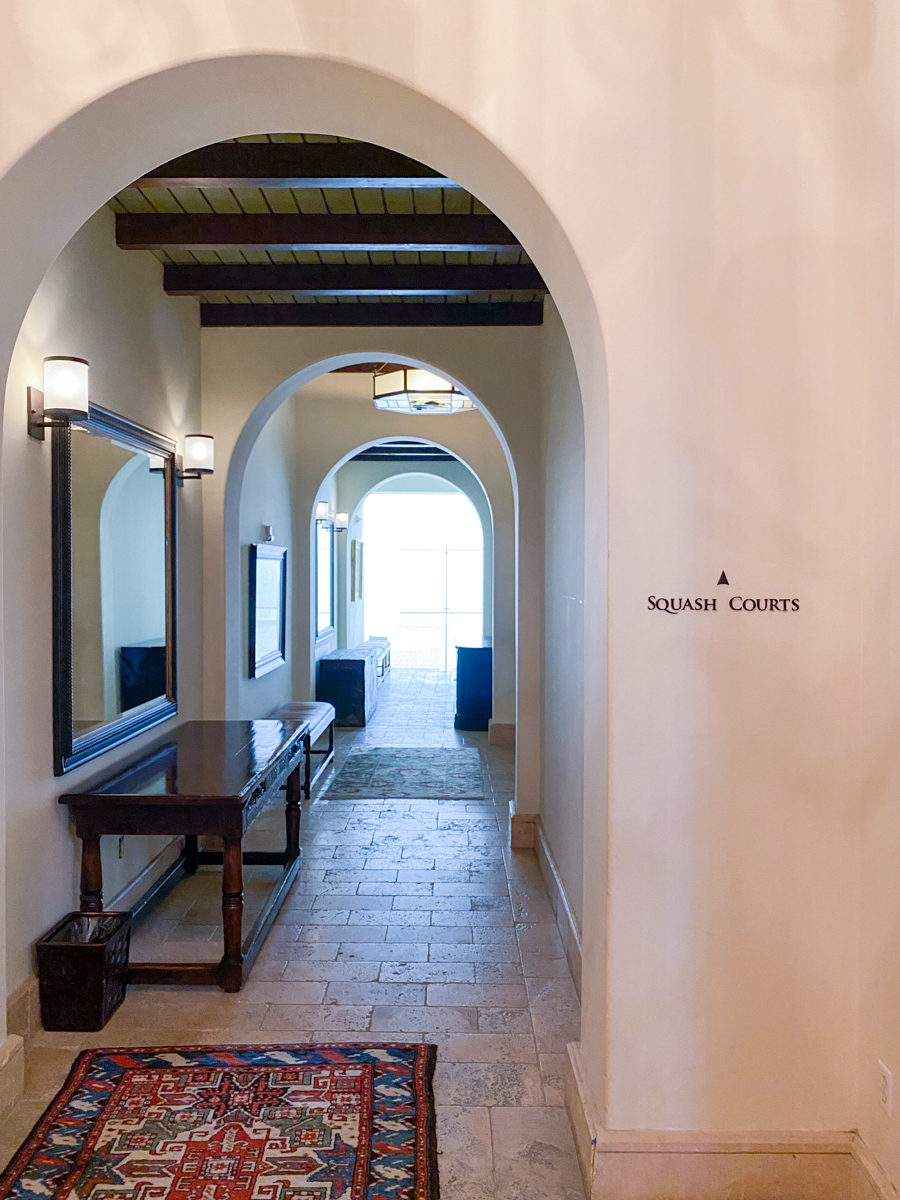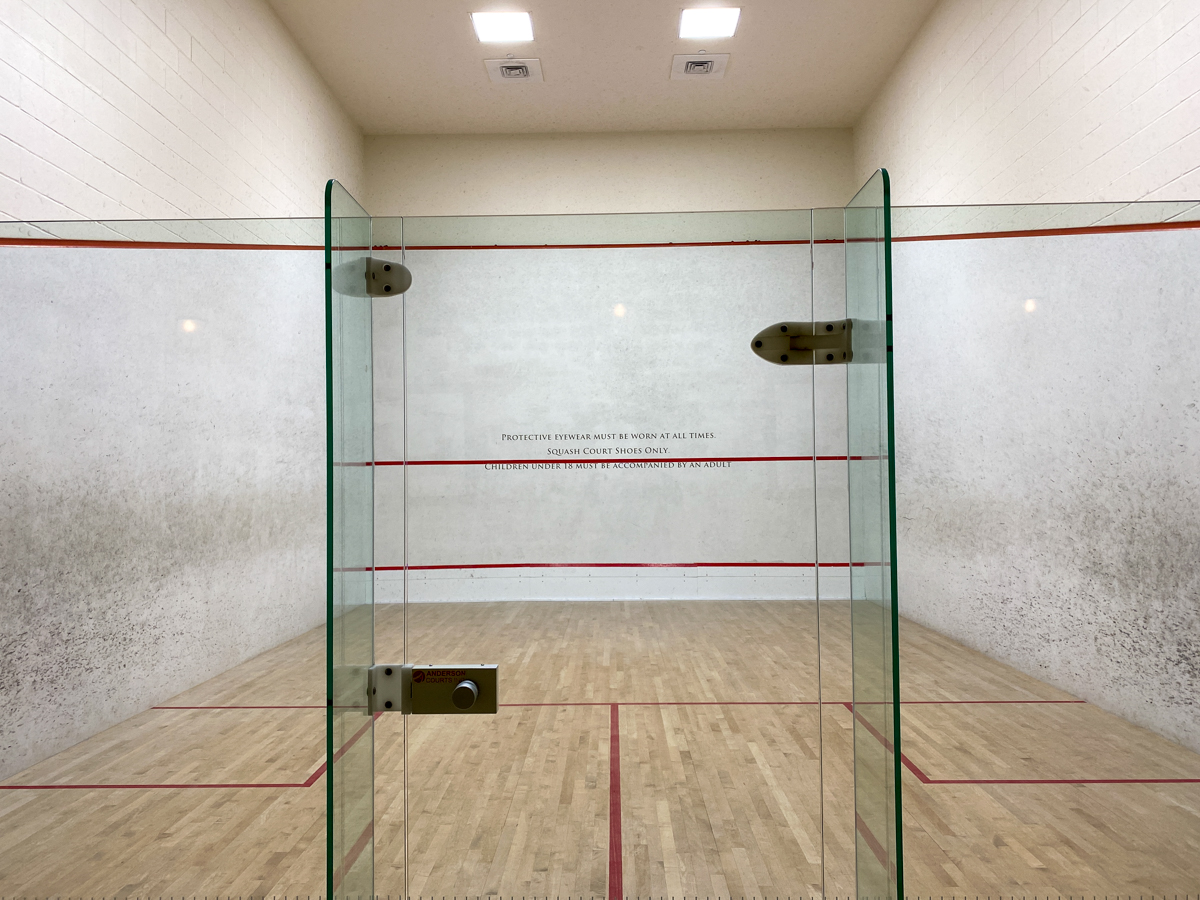 The Spa (I could spend a full week here):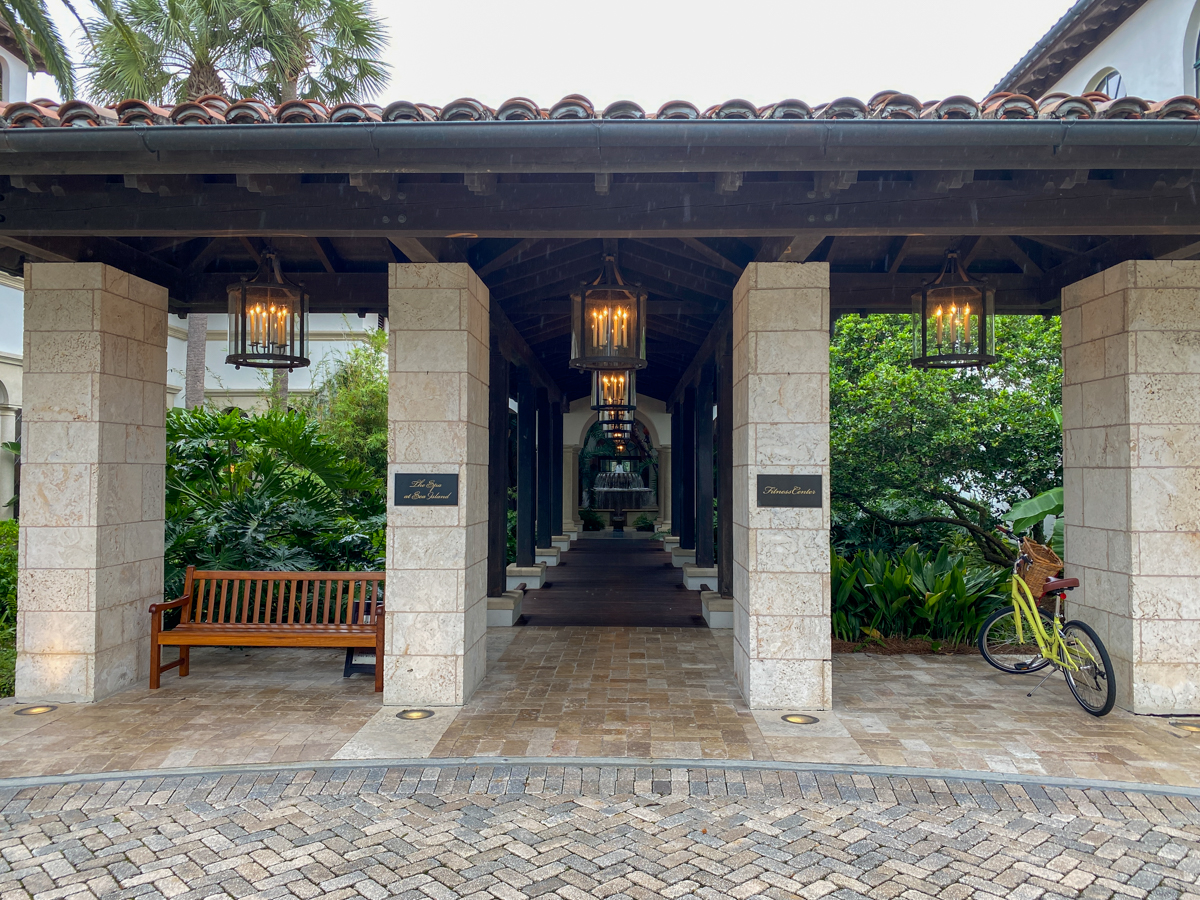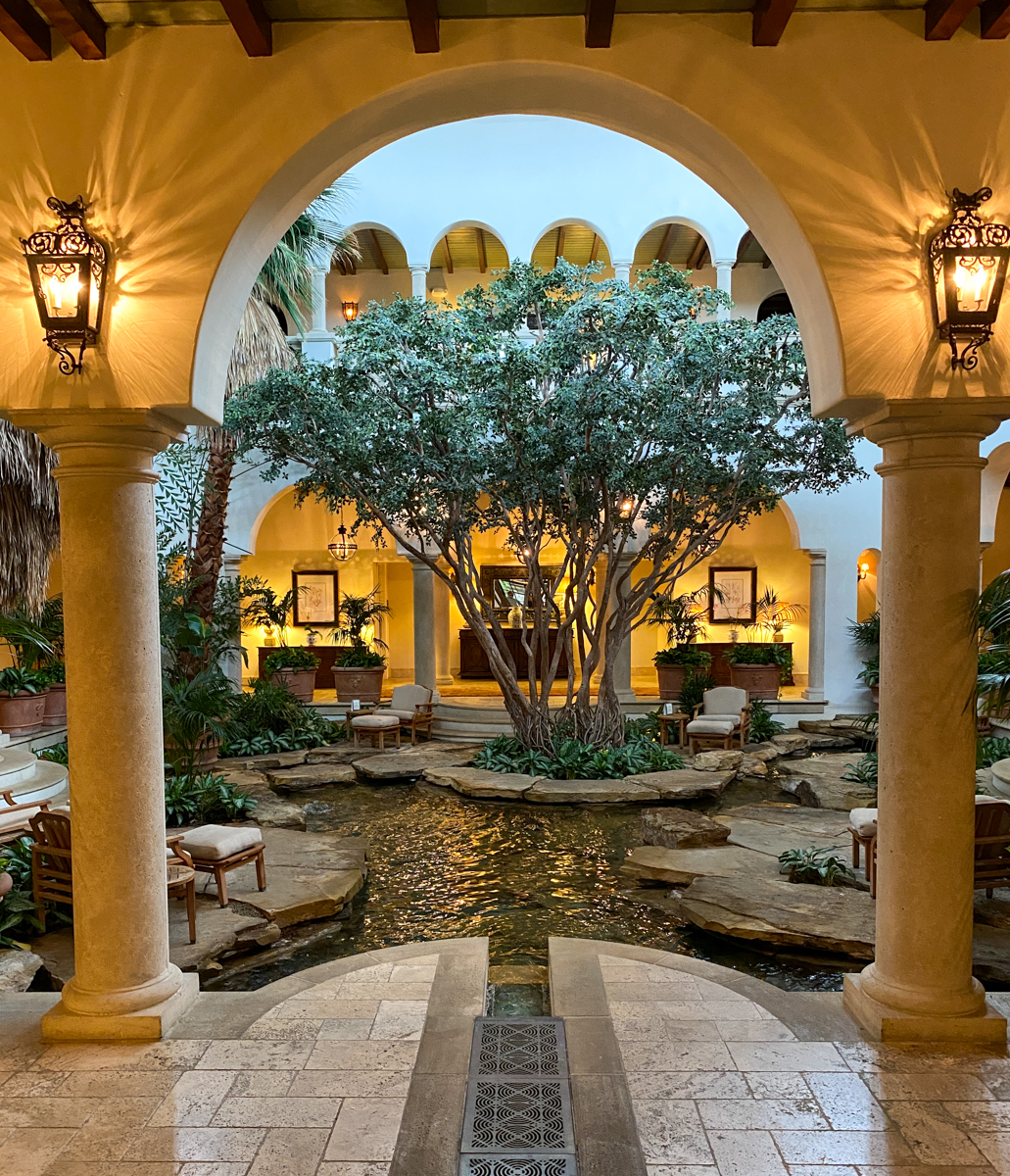 The adult pool at The Cloister: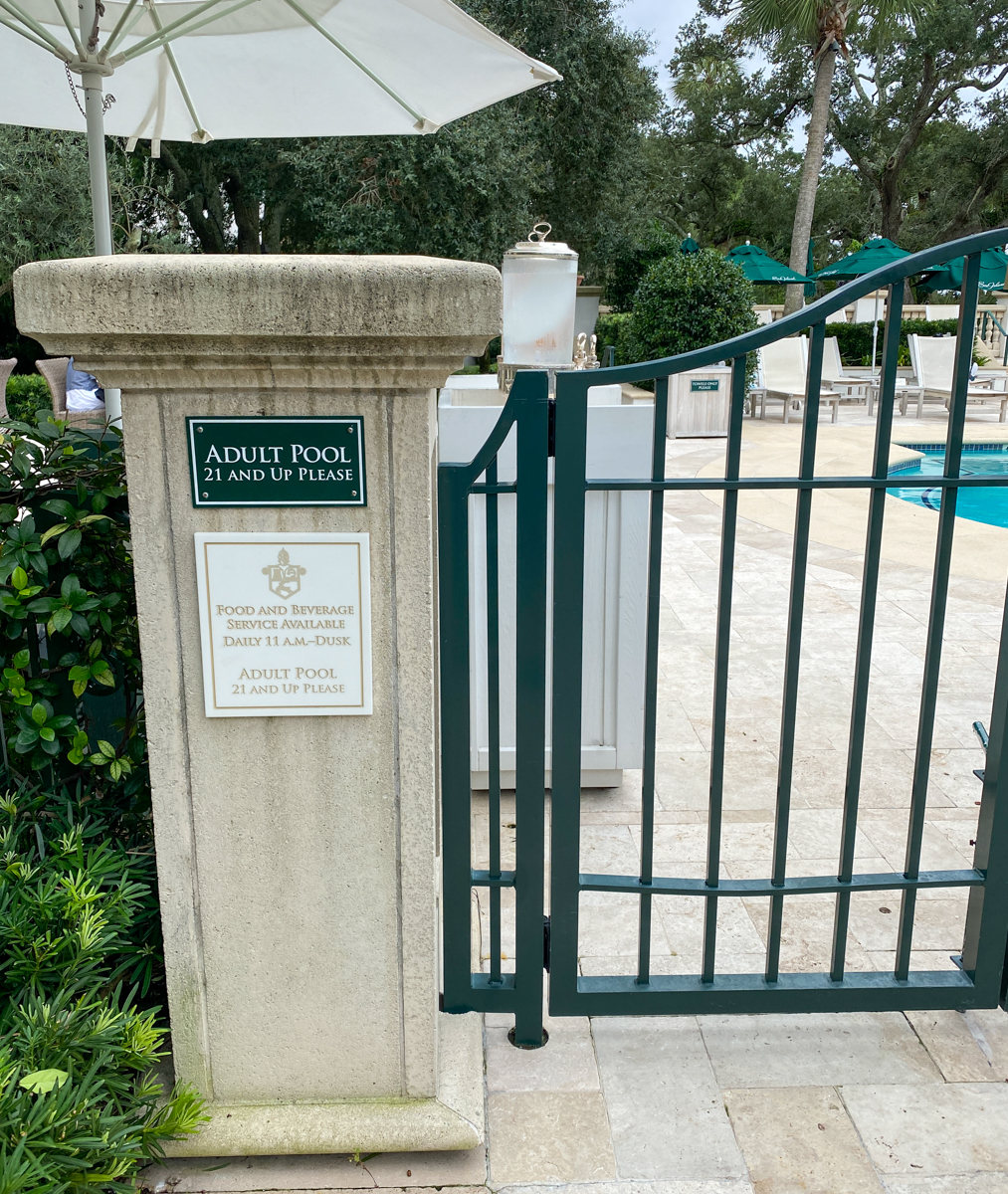 Bocce (I could spend a week here as well):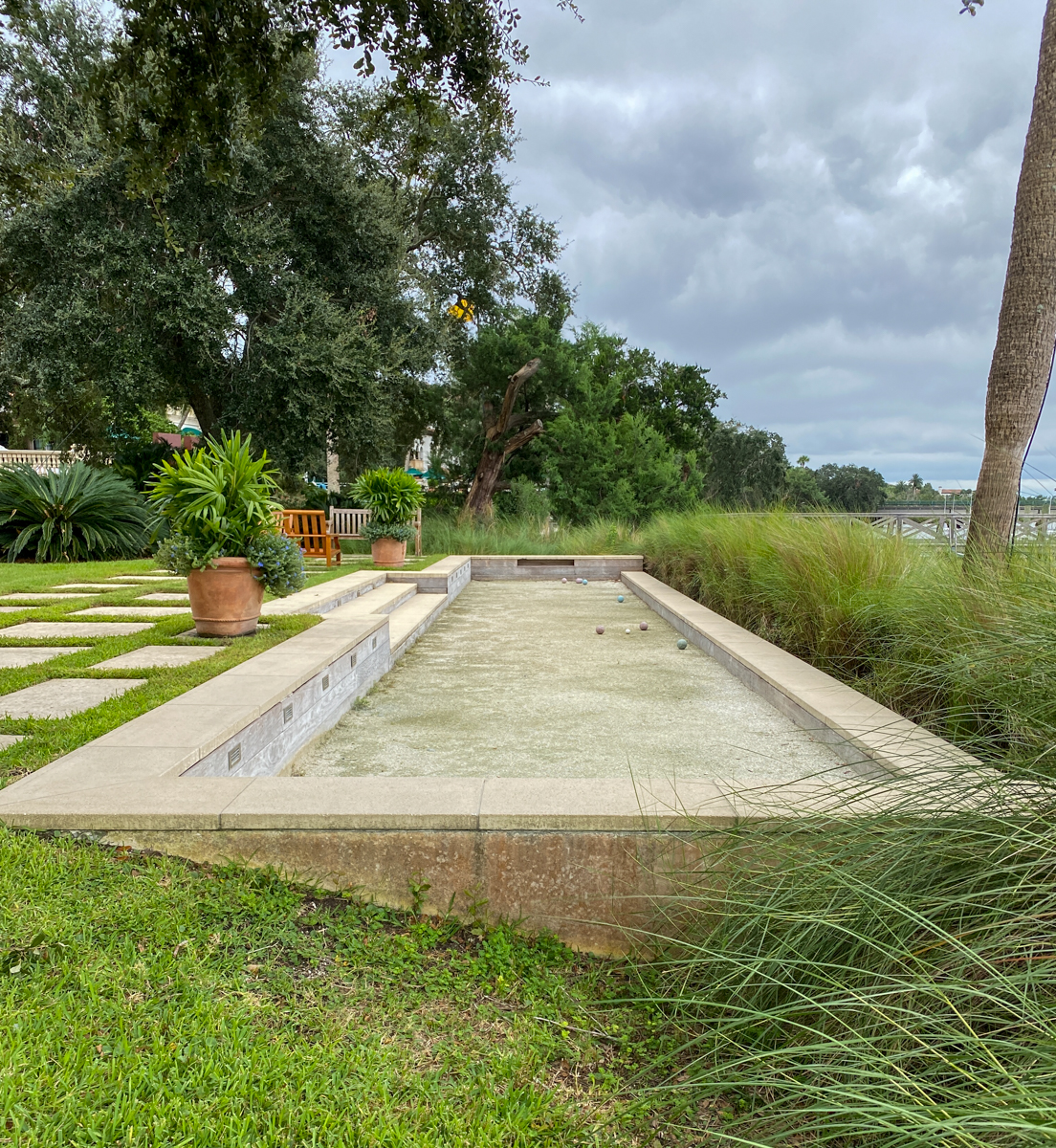 That evening, we had dinner at The River Bar in The Cloister and were very pleased.  The bar itself is fantastic, and we enjoyed our first cocktail while melting into an oversized couch in the adjacent lounge.  The menu is focused, and everything looked delicious. We actually had a hard time deciding what to order.  Mrs.RCS went with Heirloom Pea Salad (she let our waitress pick, and was glad she did), and I had the filet.  We have a practice of ordering dessert to go, which we did again that night.  We enjoyed them on the back porch, along with a nightcap.
The weather on Saturday was a little suspect, so we got up, grabbed a bagel, and decided to drive around Sea Island. We stopped at The Shooting School on our way over to the island. It's been a part of the property for decades and overlooks the marshy waters surrounding the area, allowing you to shoot skeet, trap, or 5-stand over the water.  While you can BYO firearm, they provide specially engineered shells that are fully biodegradable, so as to not harm the wildlife or their habitat. The experience is certainly unique, and we are absolutely booking a couple of practice sessions on our next visit.  They also offer shooting lessons by the hour, for beginners as well as experienced shooters, archery classes, and even have a setup (below) for a little air rifle action. I can't wait to do this with HJS and JSS.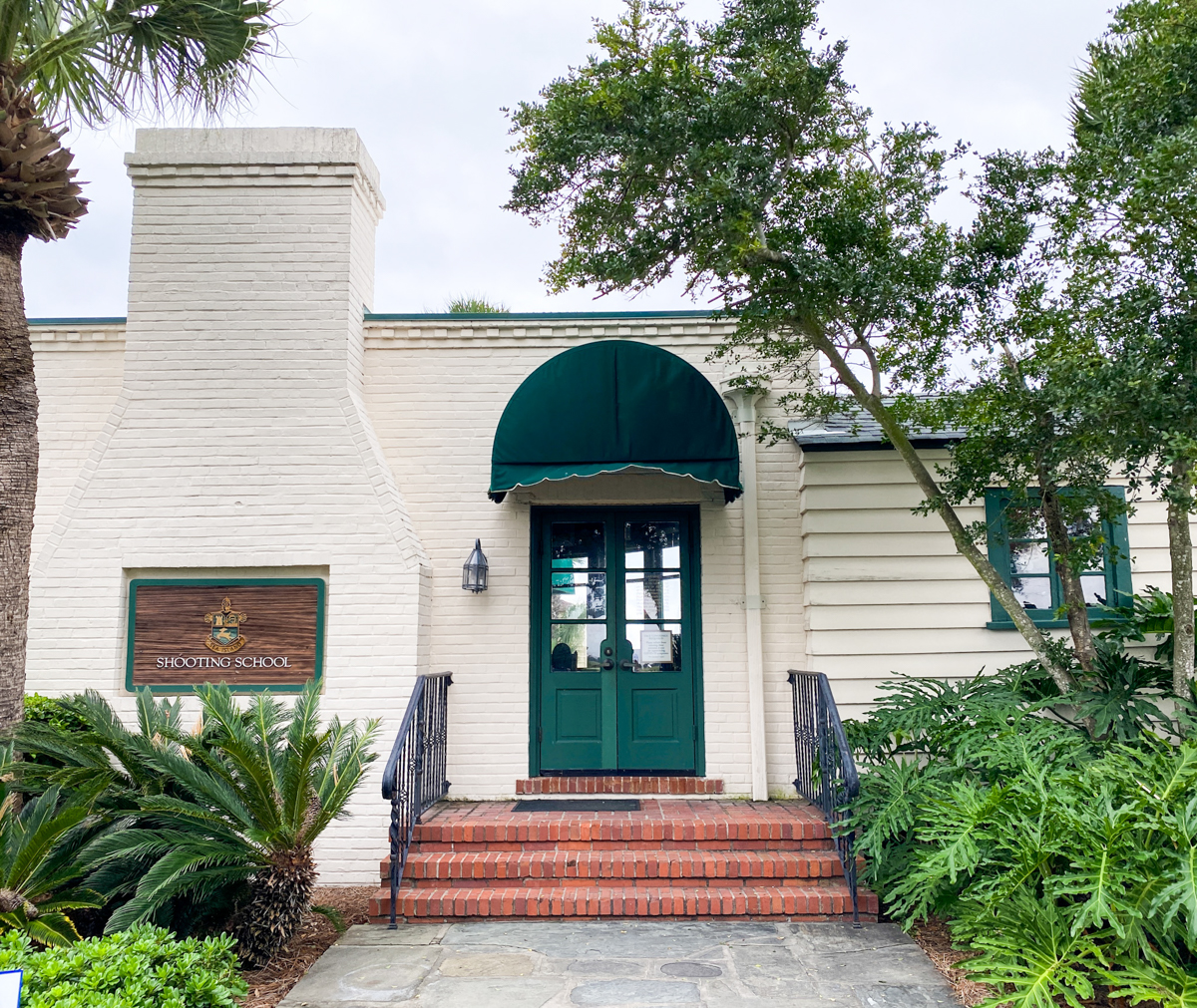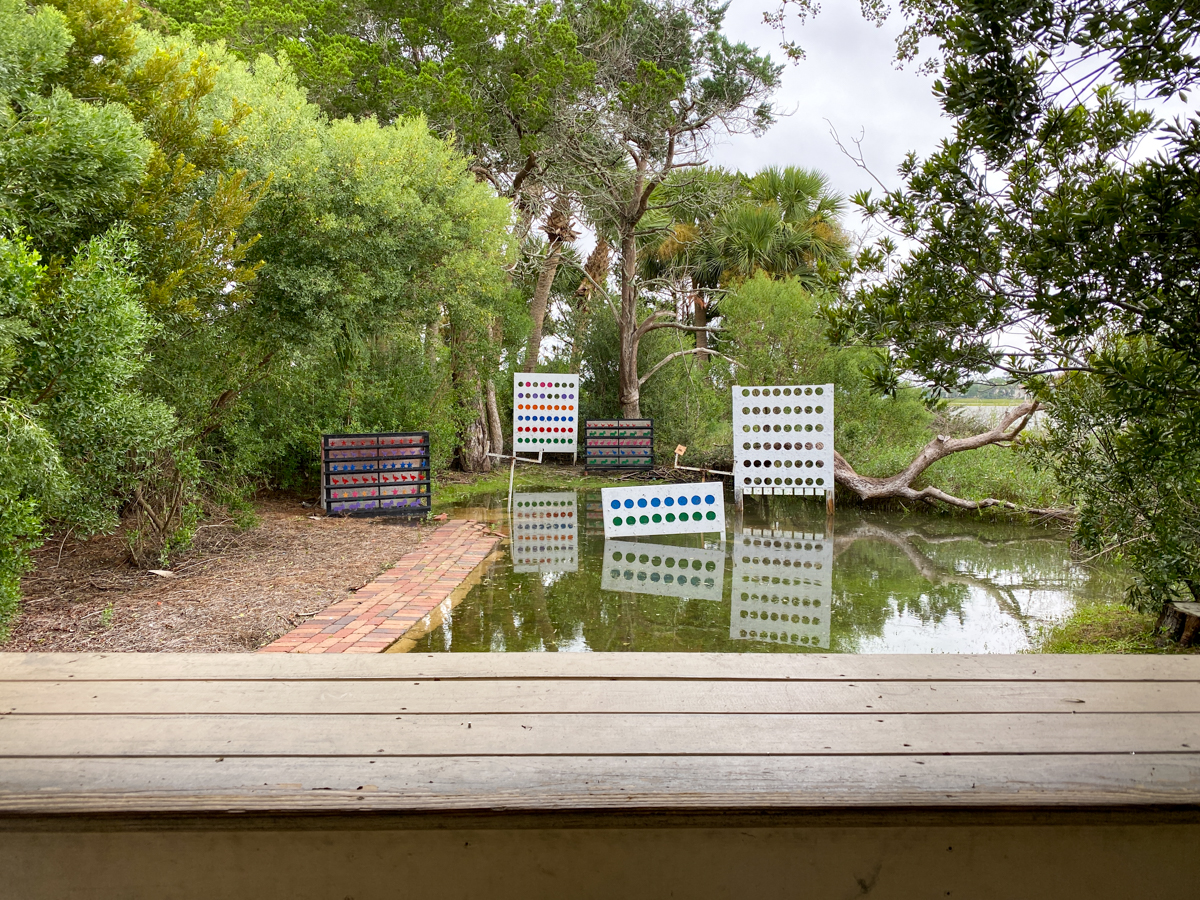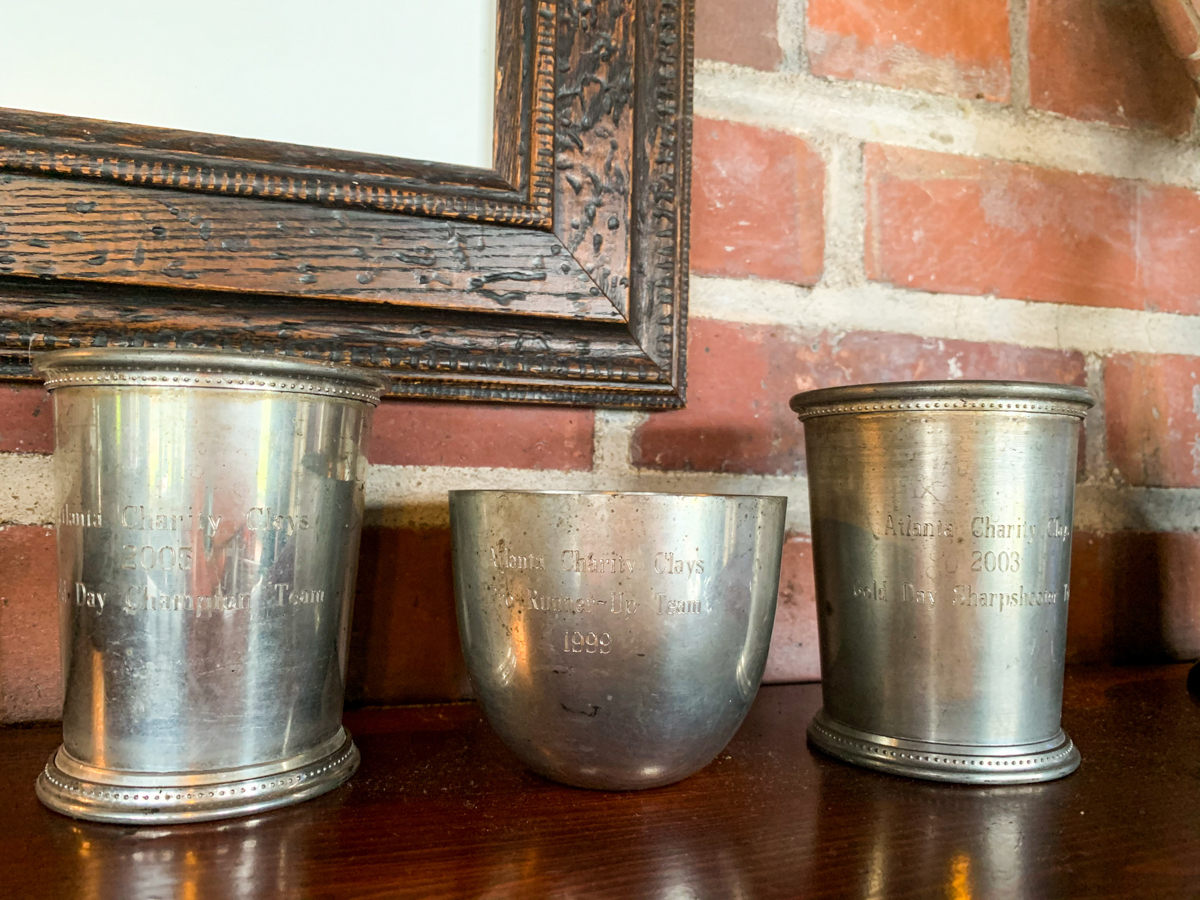 We took a long, lazy drive around the island, enjoying the homes and the ancient oaks dripping with Spanish moss.  Had the weather been more cooperative, this would have been great to do by bike, also available at The Cloister. Props to the Ocean Forest entrance. Zero logos or markings.  Super cool.  After choosing our favorite homes, we headed back to SSI for some window shopping and lunch in Red Fern Village. We wrapped up the afternoon lounging, napping, and watching a little college football.
That evening, we opted to head over to The Lodge for drinks and bagpipes.  If you are unfamiliar, the bagpiper puts the golf courses to sleep each night at dusk, much like at the Old Course at St. Andrews.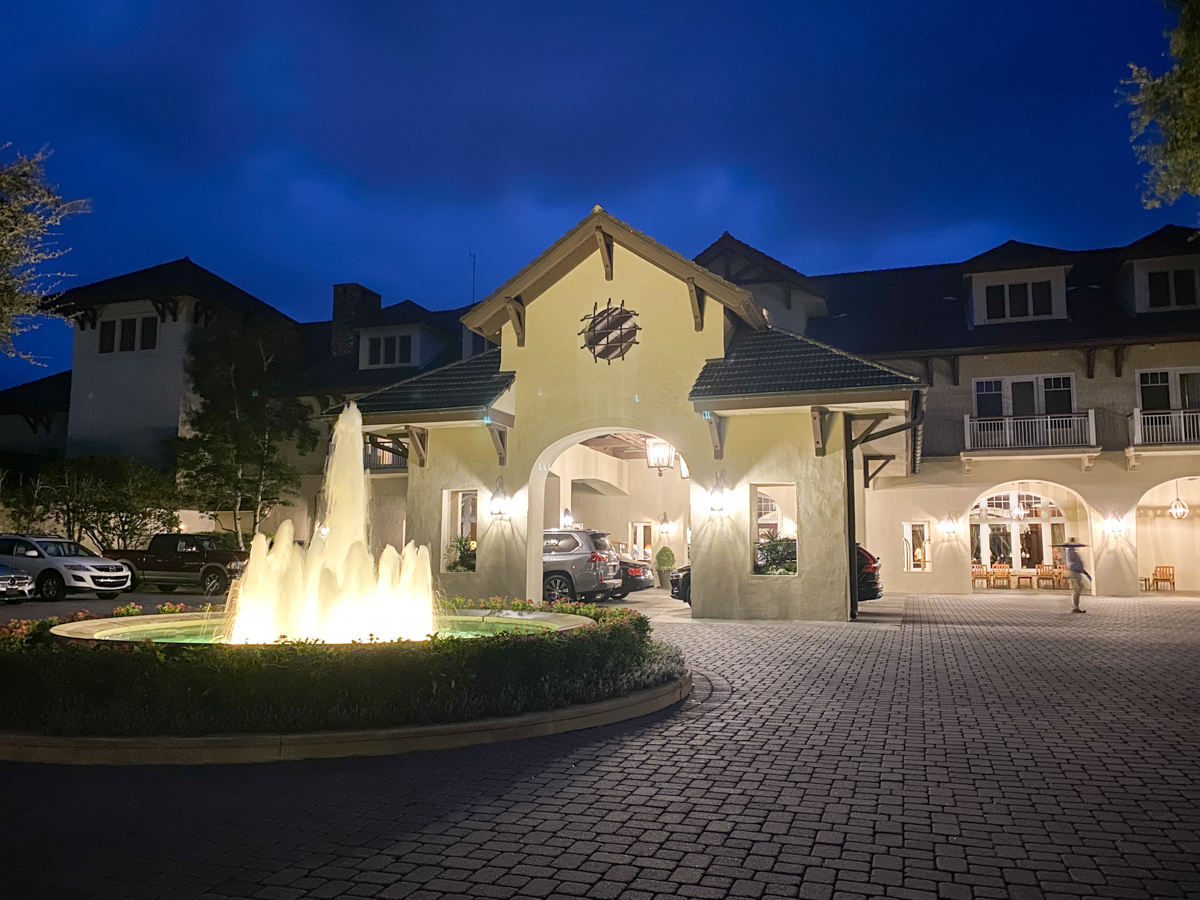 Just look at this Bronco that was parked out front.  Seriously…and complete with golf clubs in the back seat.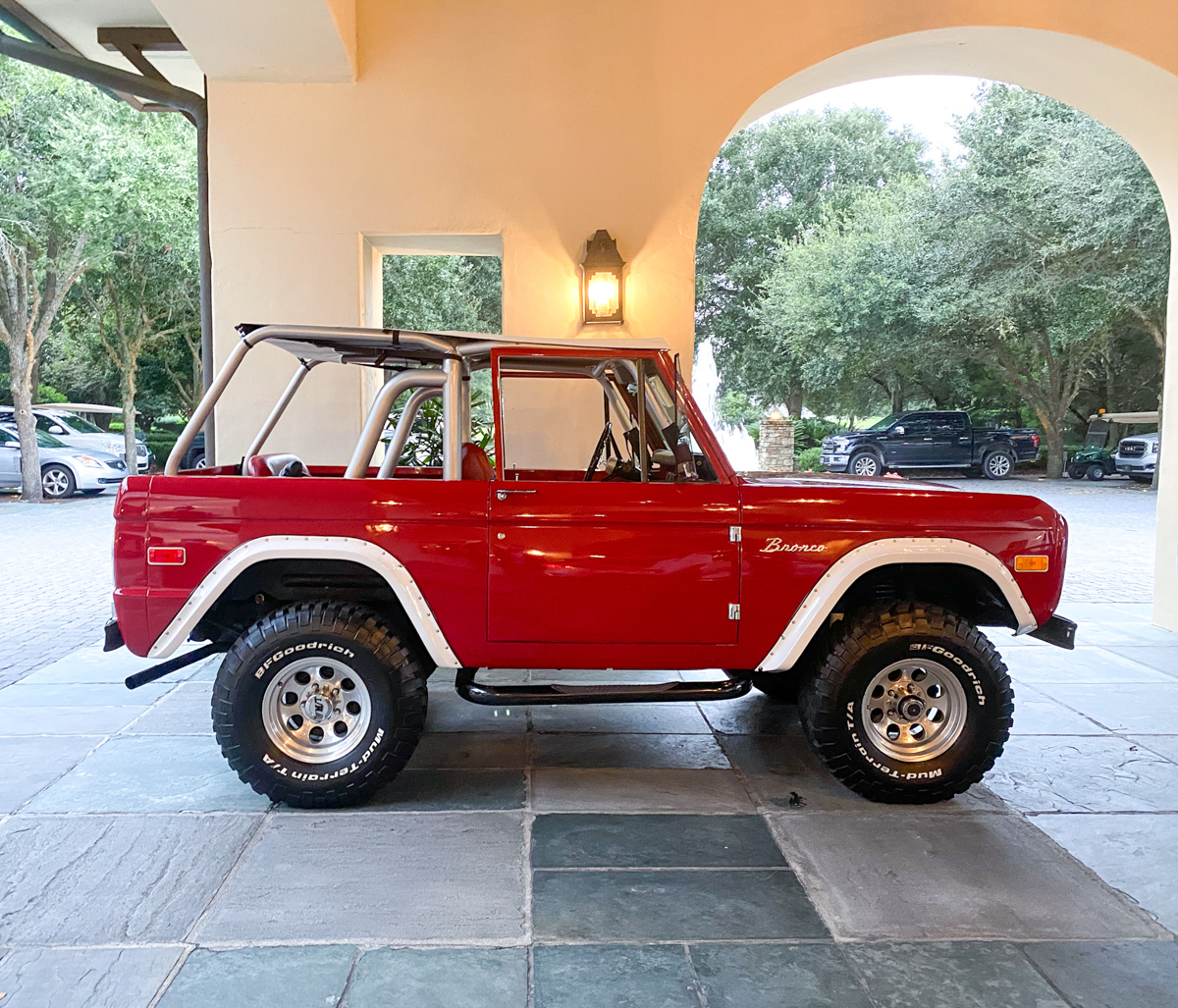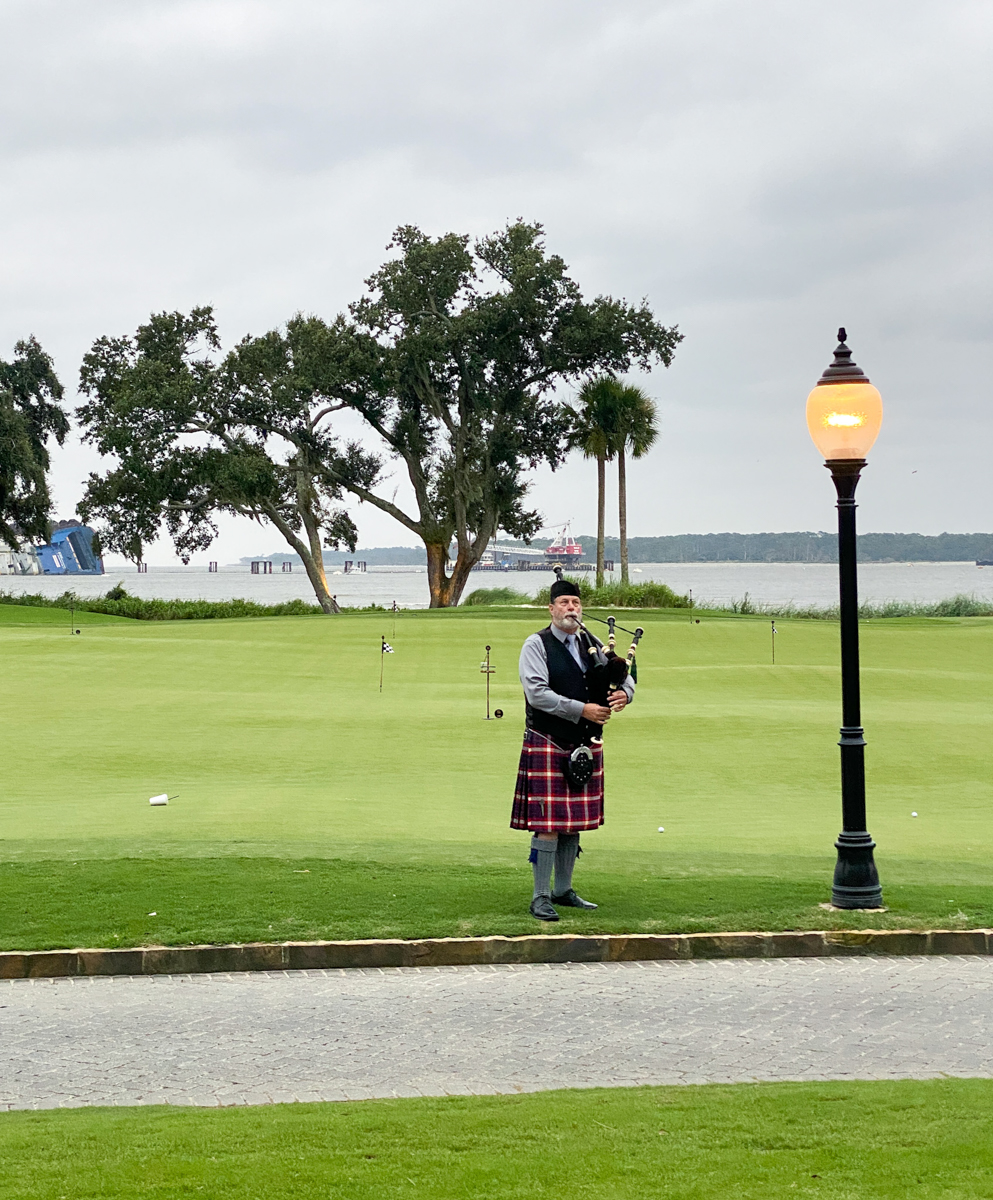 I was advised that there was some outstanding artwork at The Lodge..and I found it.  See below, just outside Oak Room…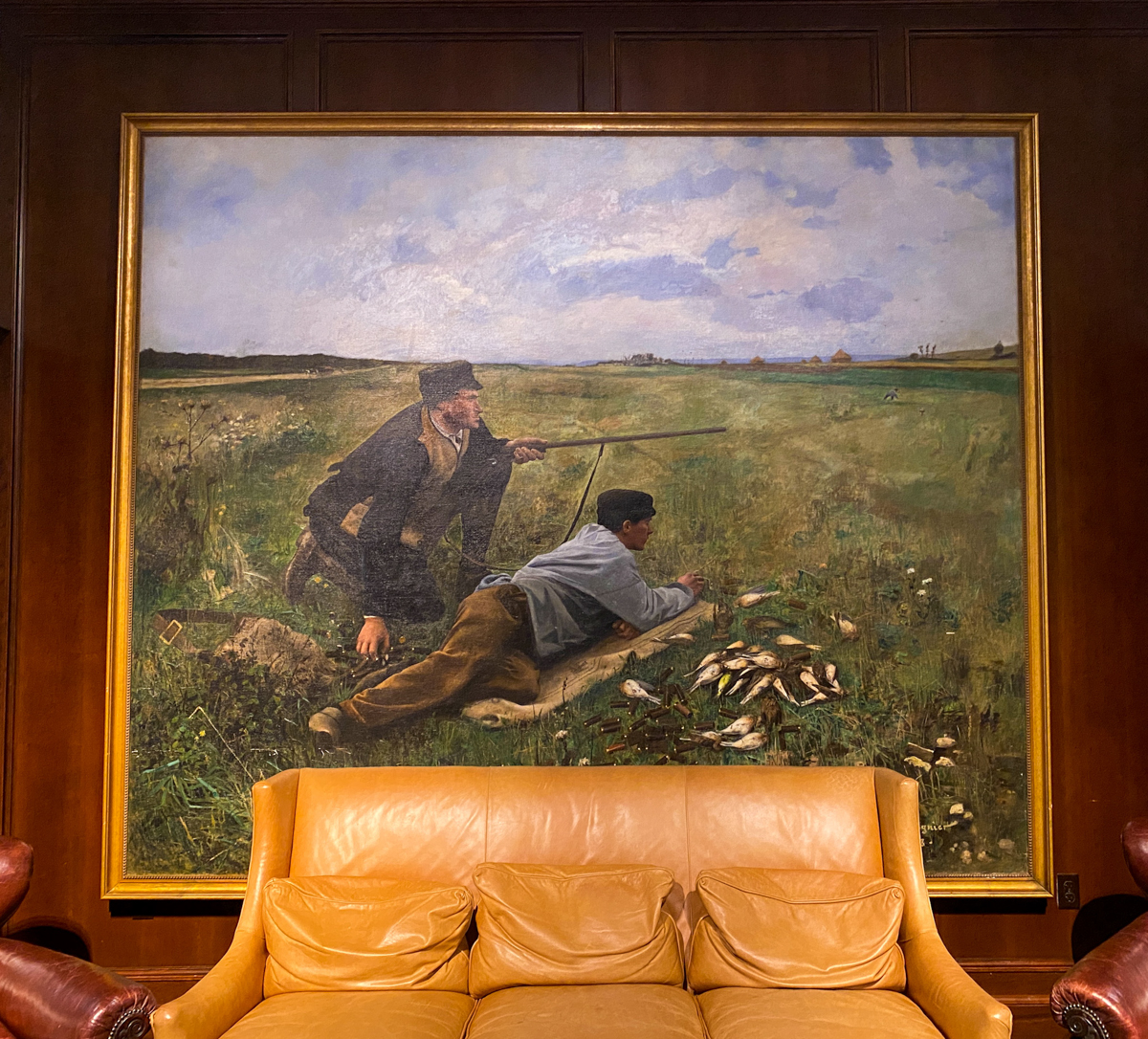 We sat down for a long dinner in the Oak Room, and couldn't have been happier.  Mrs. RCS enjoyed a 'Clear Skies', a seriously unique and totally delicious take on a margarita, and I had my standard Manhattan, stirred, and served up with bourbon and two cherries.  Dinner was more casual compared to the rest of the long weekend, which was appropriate for our last night.  The French onion dip is worth the drive alone.  For our meal, we ordered the steak salad and a burger and treated it like a buffet.  Sharing is caring.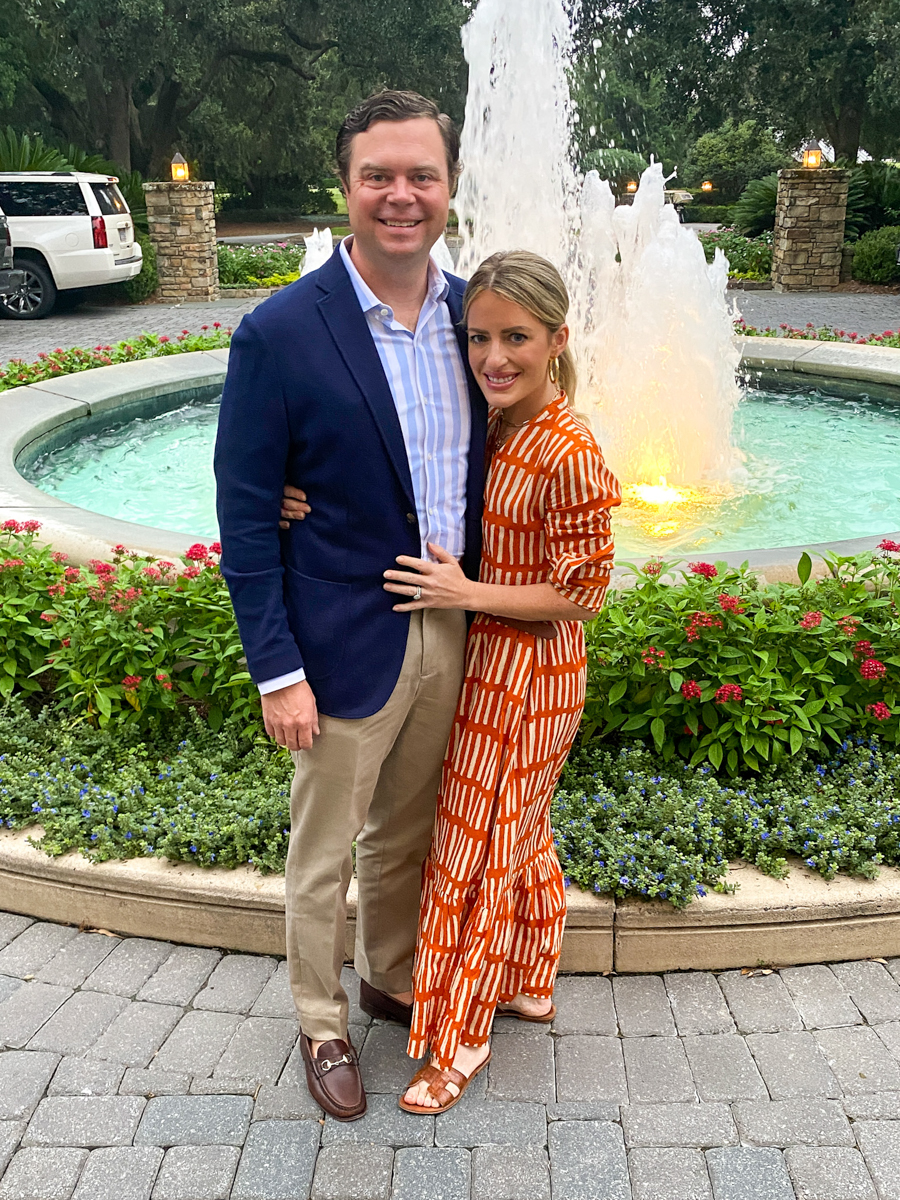 We had a fantastic time escaping to the Golden Isles for a few days. We needed a chance to get away, to recharge and reconnect. The weekend flew by, full of activities and drinking and eating.  But we also really relaxed and felt spoiled by the generosity of our hosts and the hospitality of everyone at Sea Island.  In addition, I like that there are dress codes.  I like that the staff is world-class.  I like that everyone there appreciates it.
We've taken our boys to 30A for most of our family vacations, but now we will be adding the Cloister heavily into the rotation.  Mrs.RCS has been scheming with her friends, planning a girls' trip since we got back.  We can't wait to get back down, maybe next time with the kids in tow.