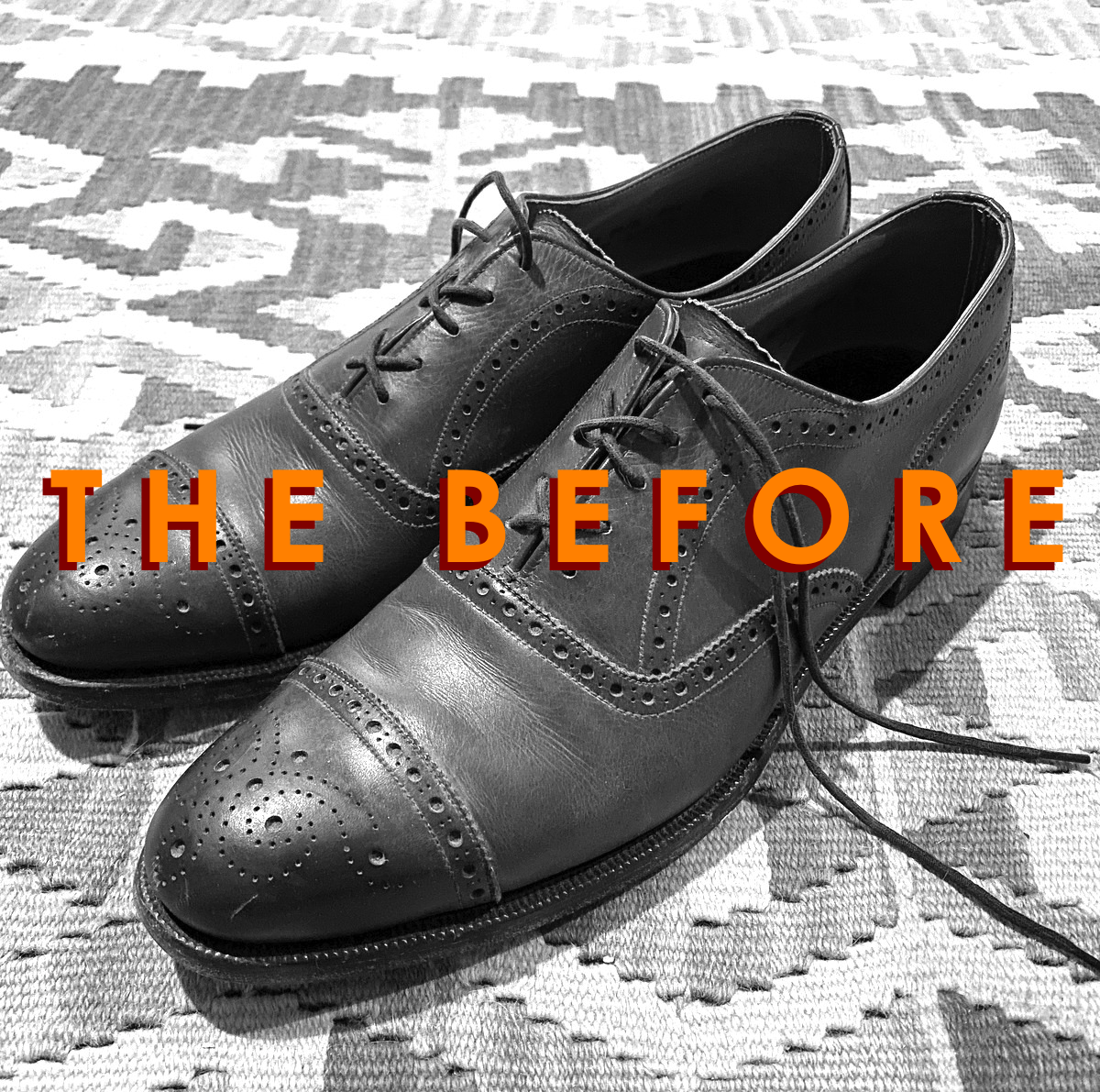 Many moons ago, I found these brown cap toes on Ebay.  I can't remember if they are Church's or Cheney's, but they are 'specially made for Wolfe Brothers in England.  I love these cap toes.  I wore them all the time for a couple years.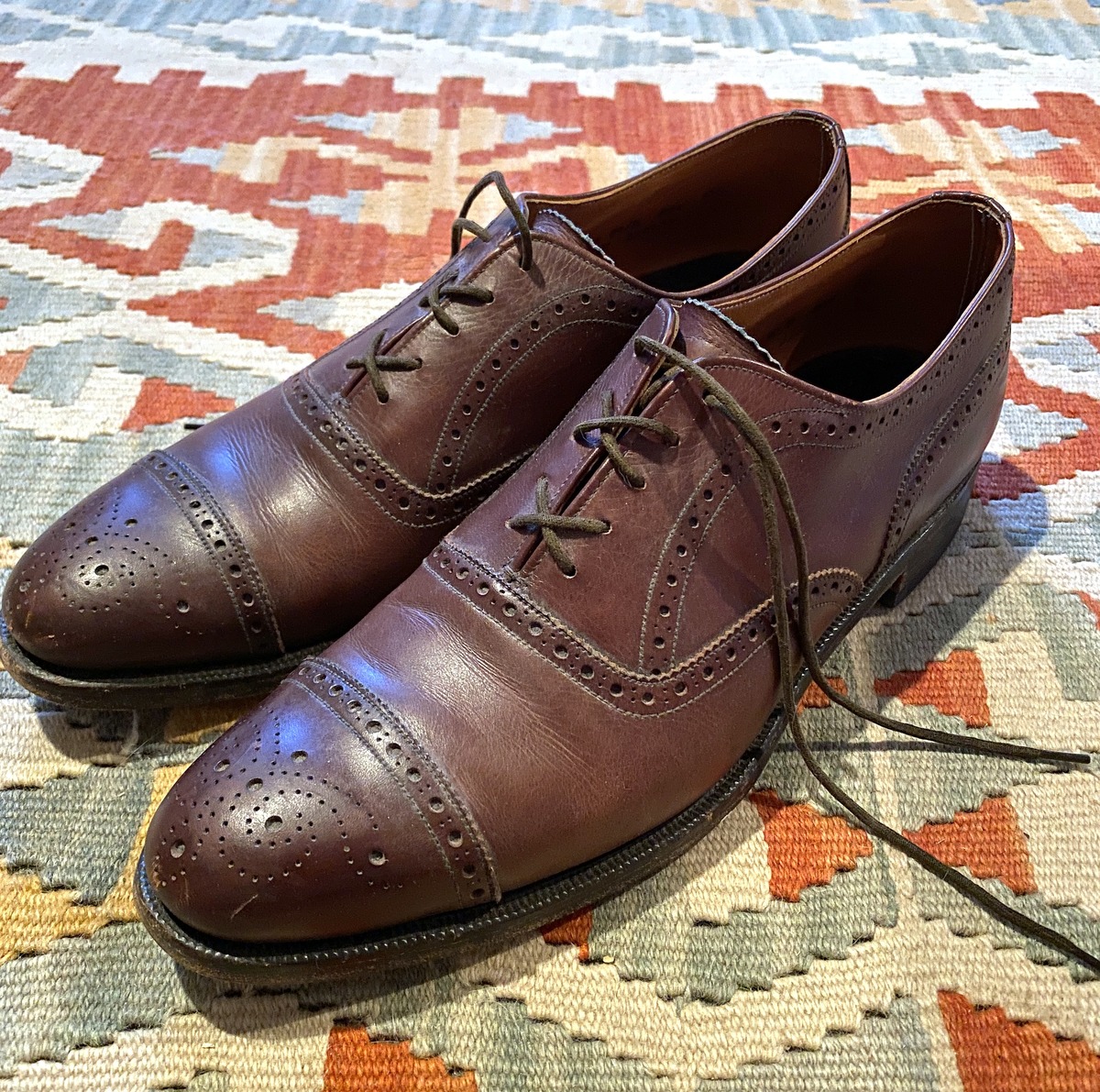 This quarantine has given me quite a bit of opportunity to go through my closet, including my shoes.  When digging around, I came across these again, and was quickly reminded of why I stopped: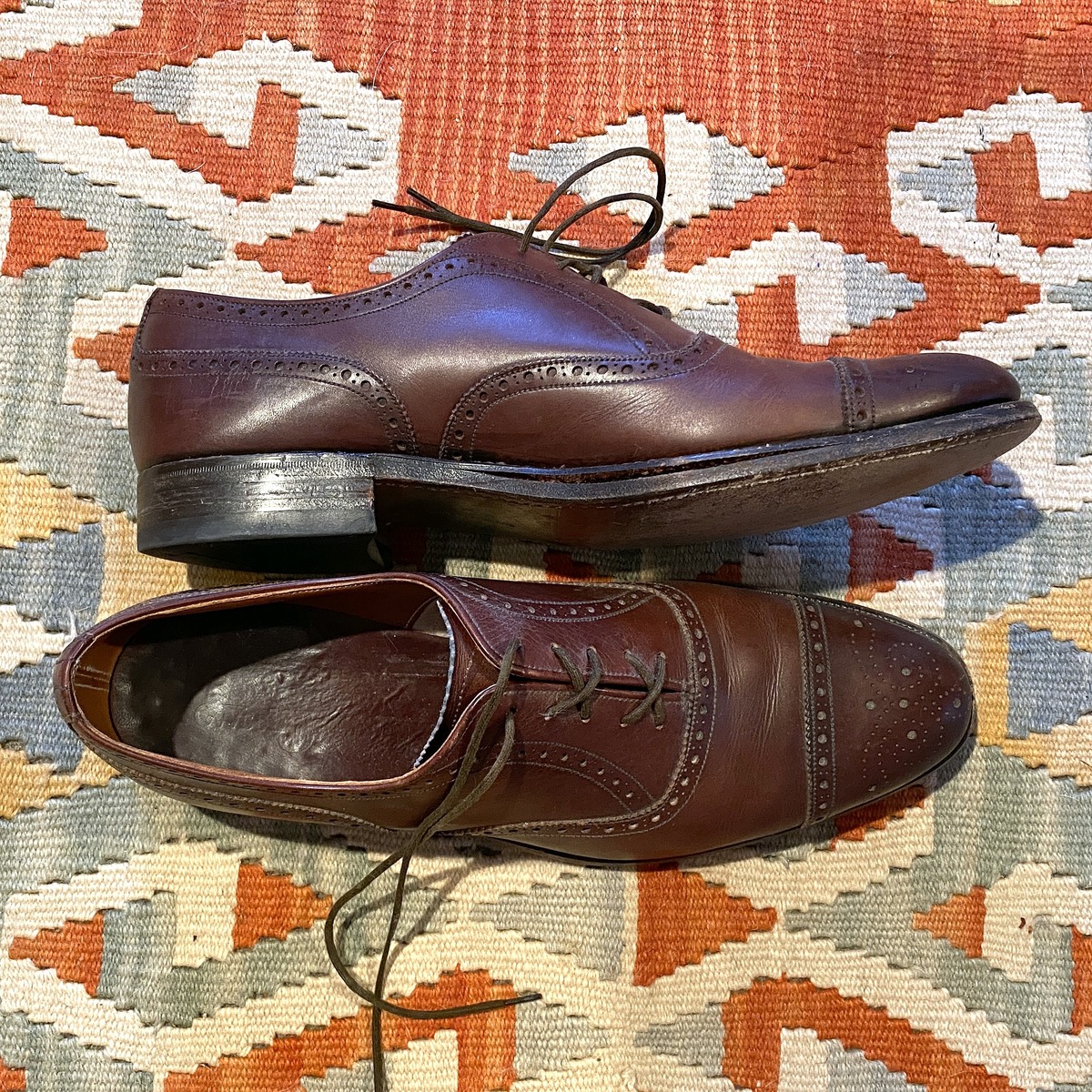 The sole has started to split from the sole.  Luckily, these can be easily repaired.  I just got off the phone with Bill at LaRossa, and I'm sending these his way tomorrow.  I haven't done a lot of cap toe action recently, opting for a lot of loafers.
I really can't wait for this quarantine to be over.  I don't know about you, but I'm looking forward to dressing up a little more.  I might even wear some socks.  Regardless, these cap toes will get more play.  I'm pretty excited.
Here are some more 'before' pics.  I'll post the 'afters' when they get back from the shop.