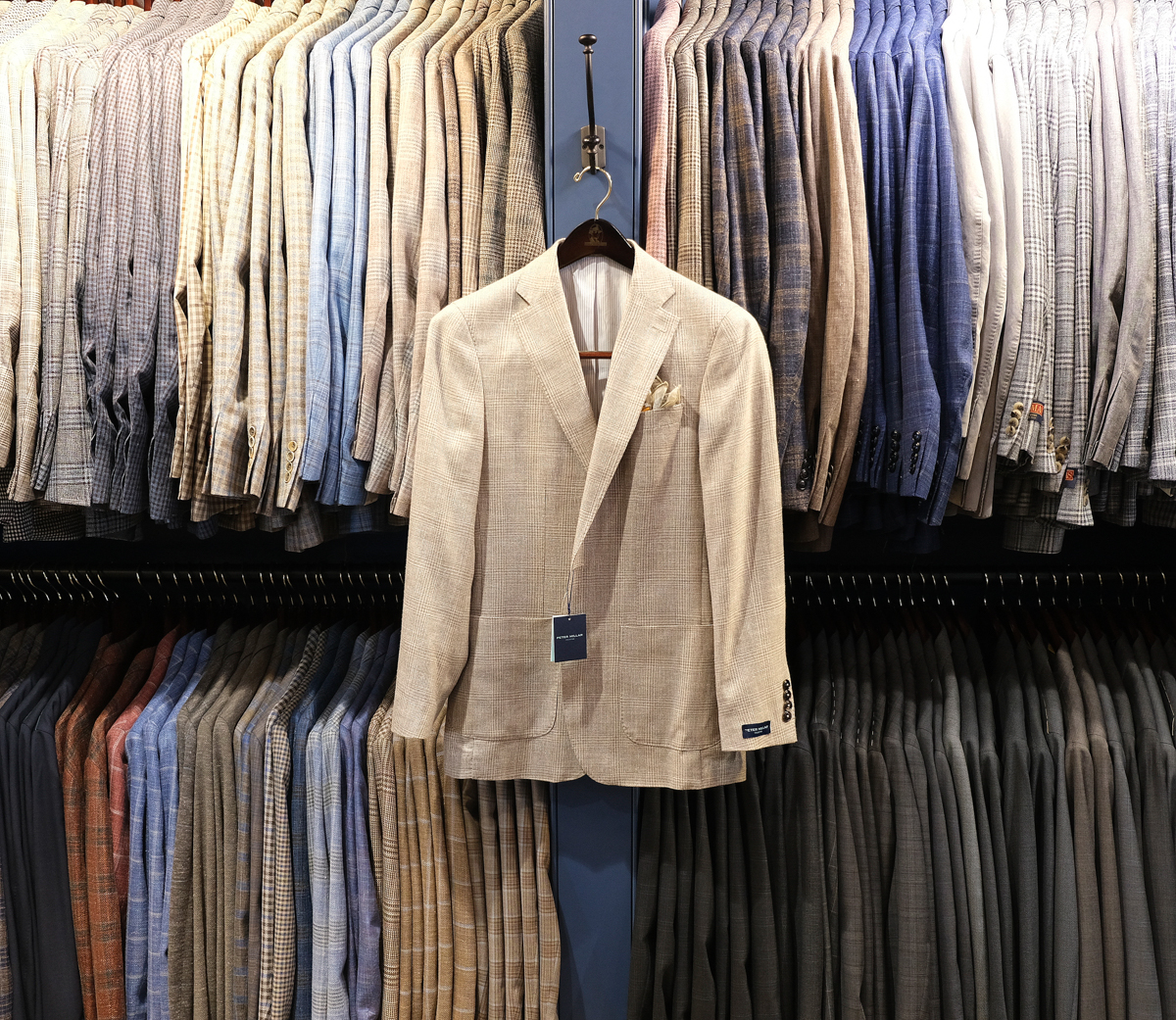 Spring is in the air at Miller Brothers.  They just turned their store after the 25th Anniversary Sale, and it looks fantastic.  Very appropriate choices given the working environment, but in an elevated approach.  Not to mention that Easter is just around the corner, and don't forget about Easter brunch!  I have a feeling that those reservations are going to be tough to come by…
The guys were nice enough to ask me to come to see what's new, and I'm happy to share: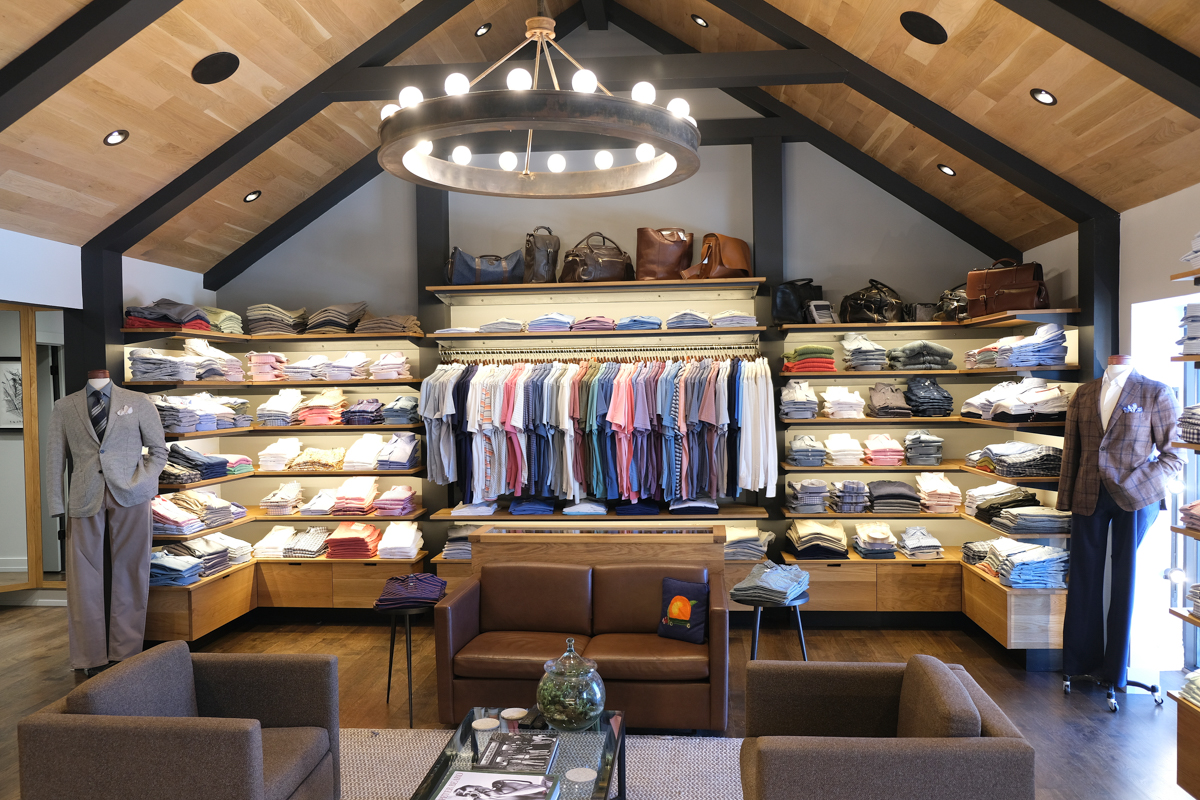 Some of my favorites:
These custom-made dress shirts in cotton.  The spread collar is a dressy touch, and the fabric has a Spring feel to it.  Very linen-ish, but structured.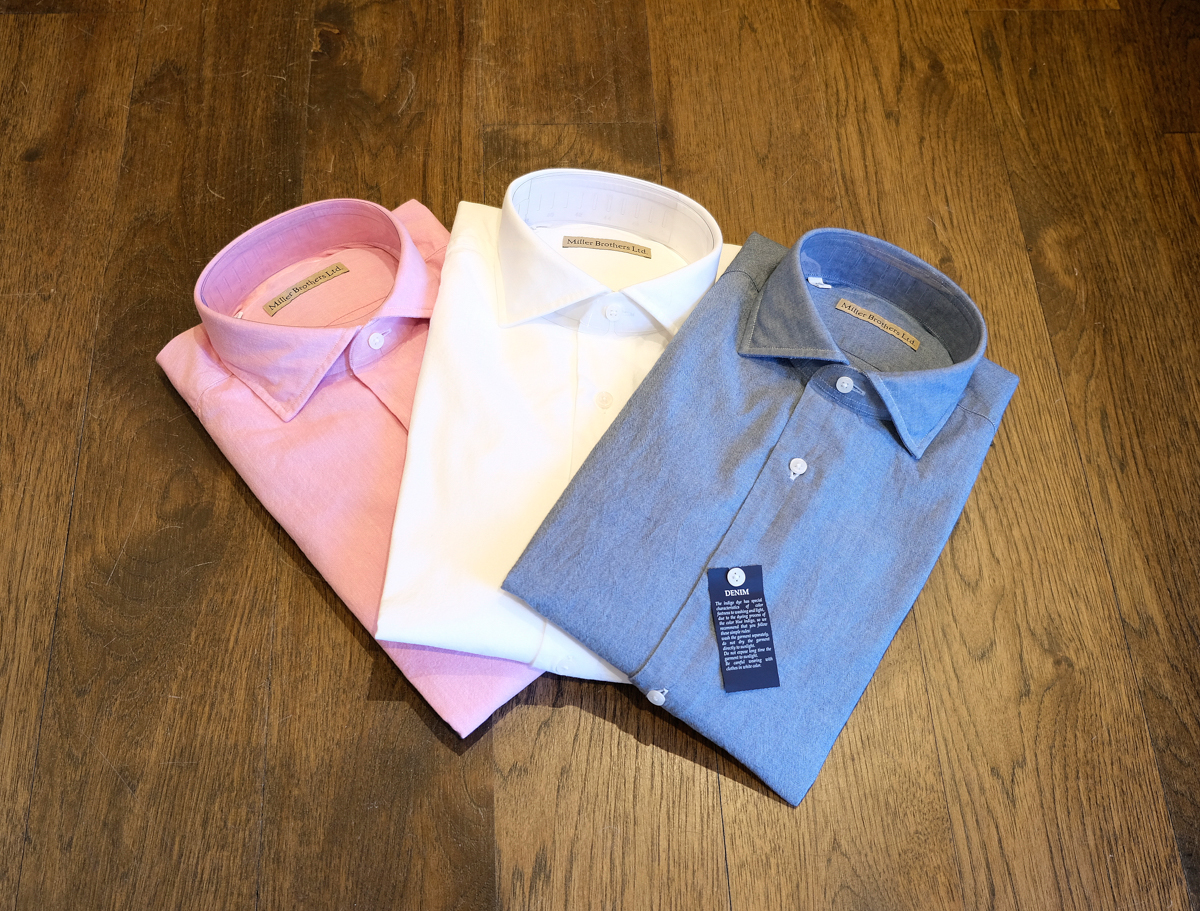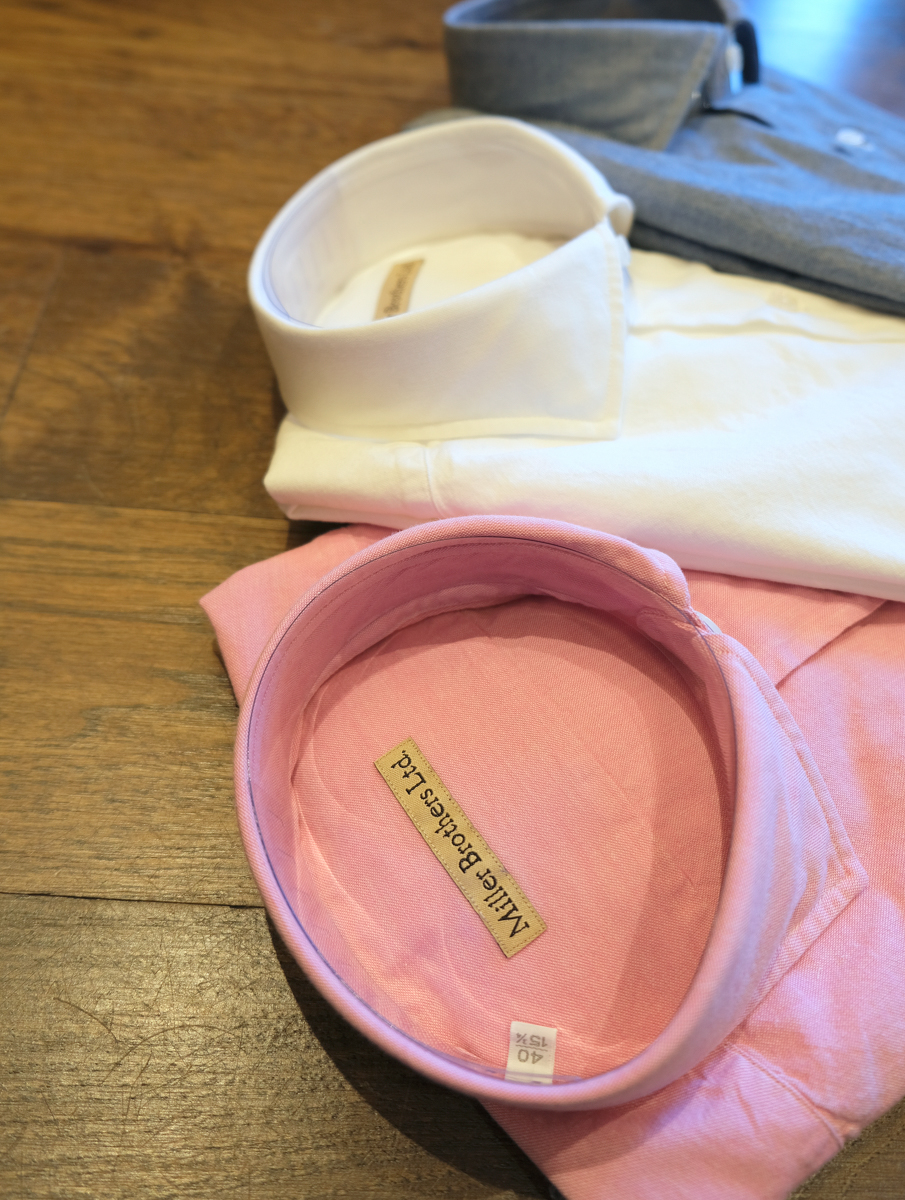 These 5-pockets are new and are absolutely fantastic.  They fit in the 'luxury' category, but for good reason.  The cut is PERFECT for those looking for a more bespoke, slimmer pair of 5-pockets.  There is nothing baggy about these.  In fact, they wear like a tailored pair of pants.  The fabric has 3% stretch, but it's not noticeable at all.  These remind me of something you'd see from Kiton on PT01.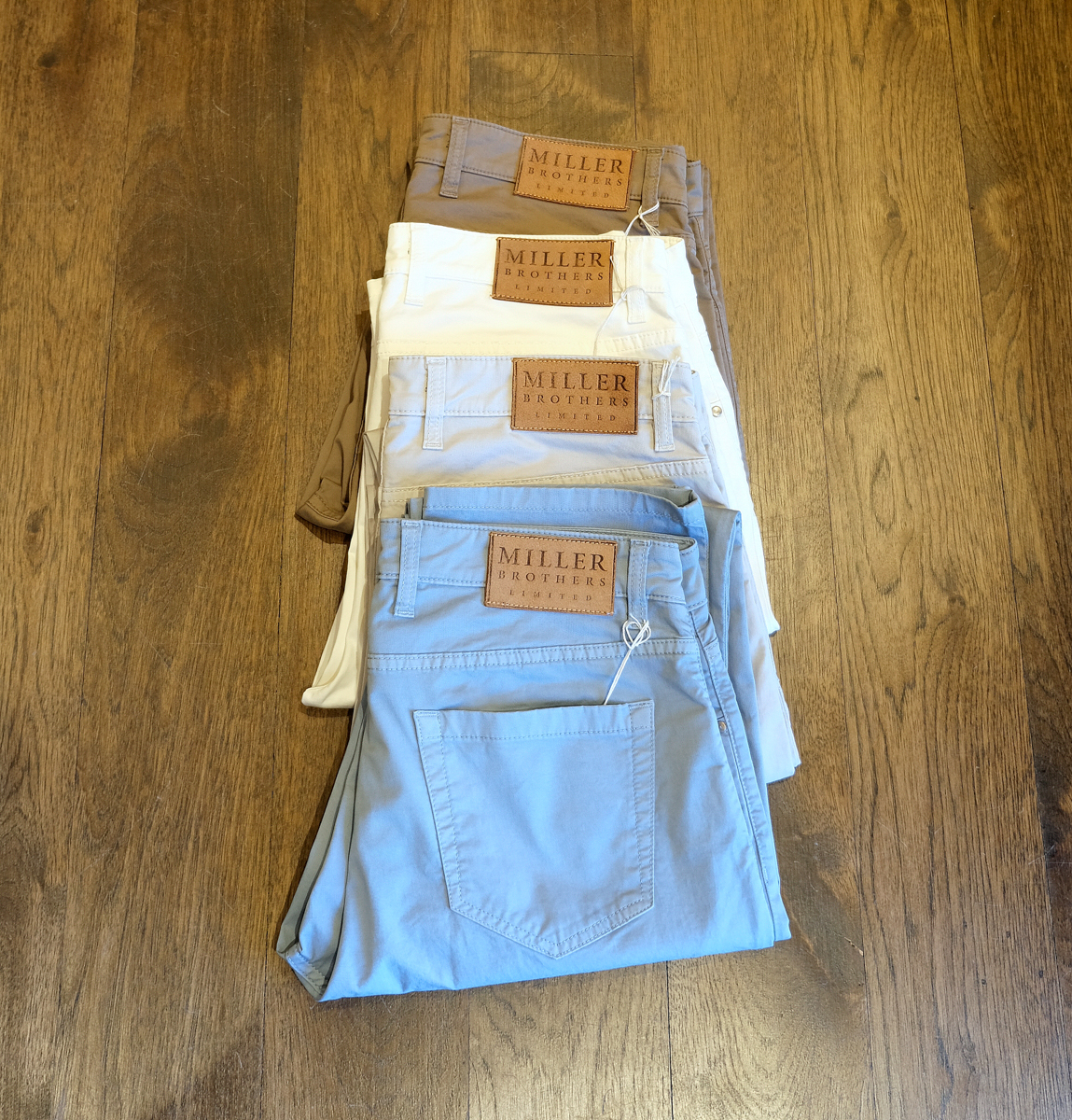 And the hits just keep on coming…how about these custom Tervis tumblers?  Eat a Peach and WSP.  Perfect additions.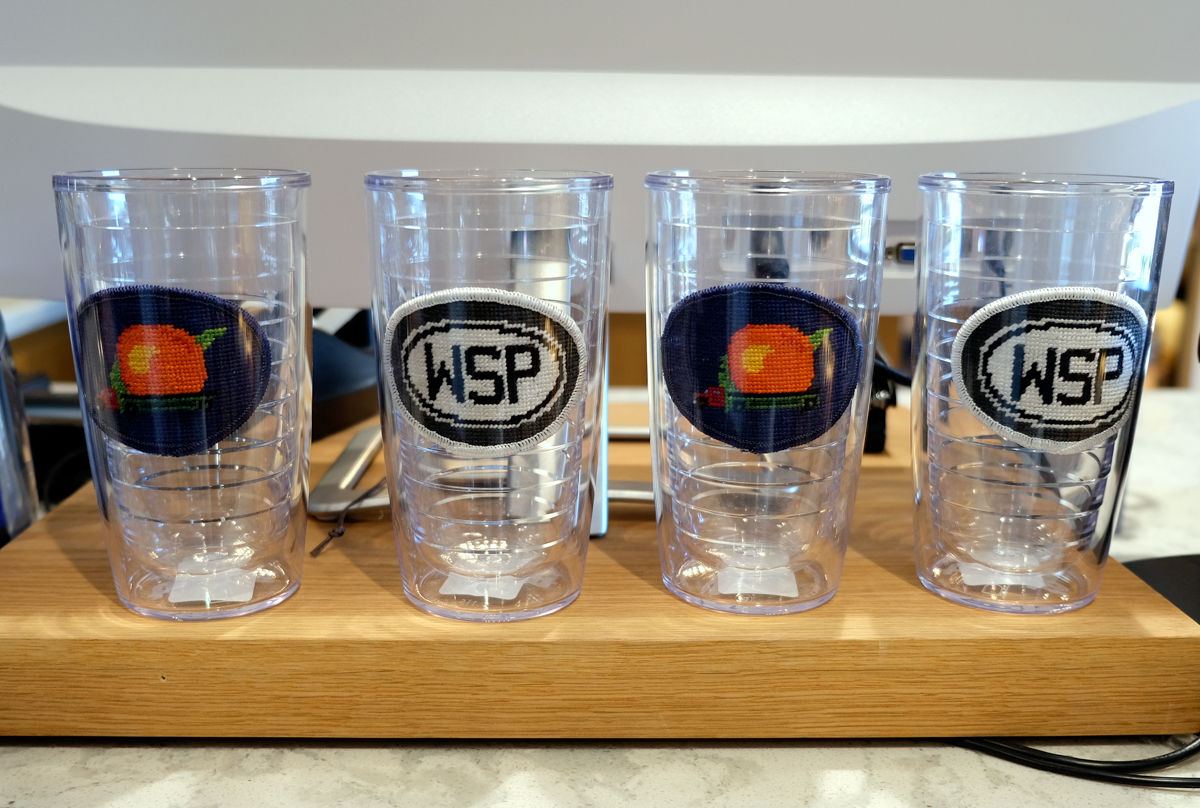 And this bulletproof oxford from Hamilton.  I'm serious, this thing is THICK, and I love it.  Buy a size up so you can wash it.  I have a feeling my kid will steal this in ~15 years when he heads off to college.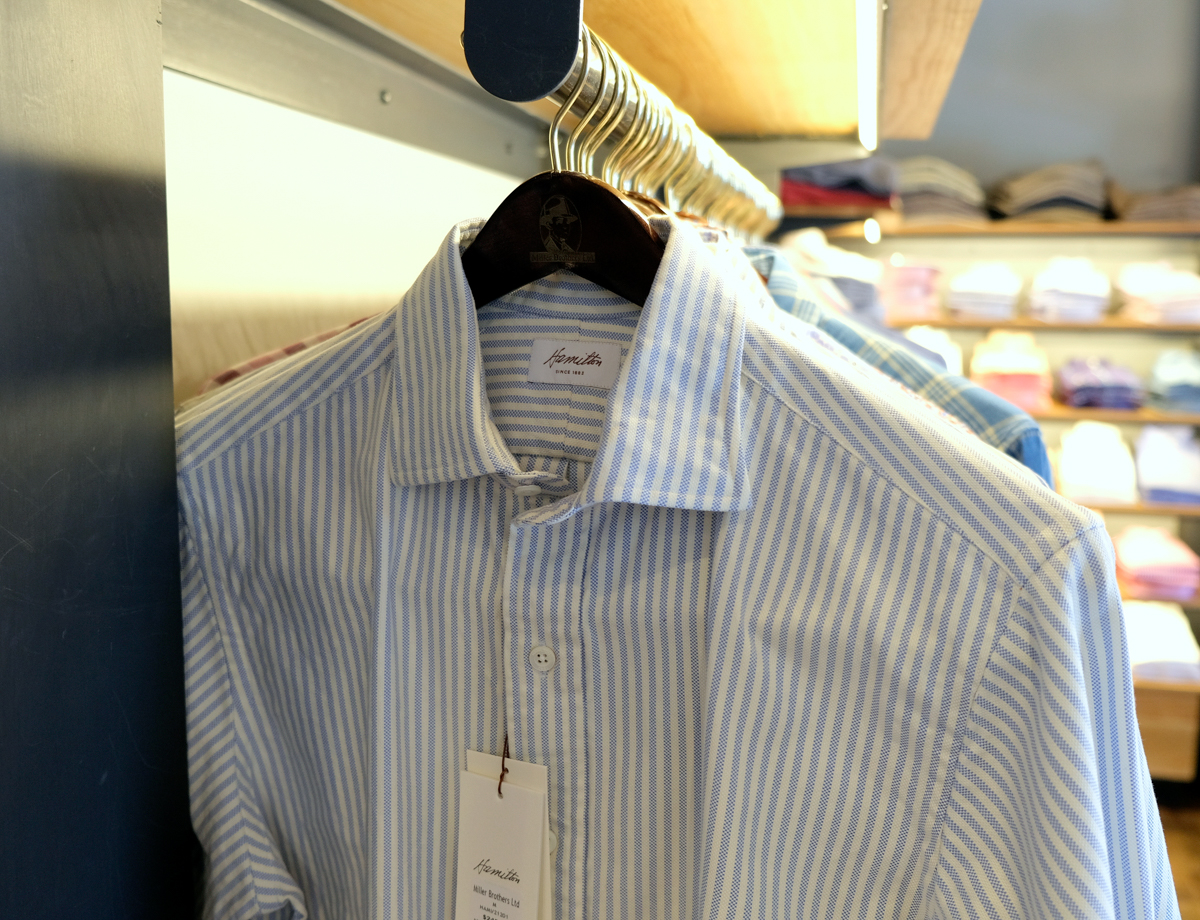 As for the rest?  Feast your eyes: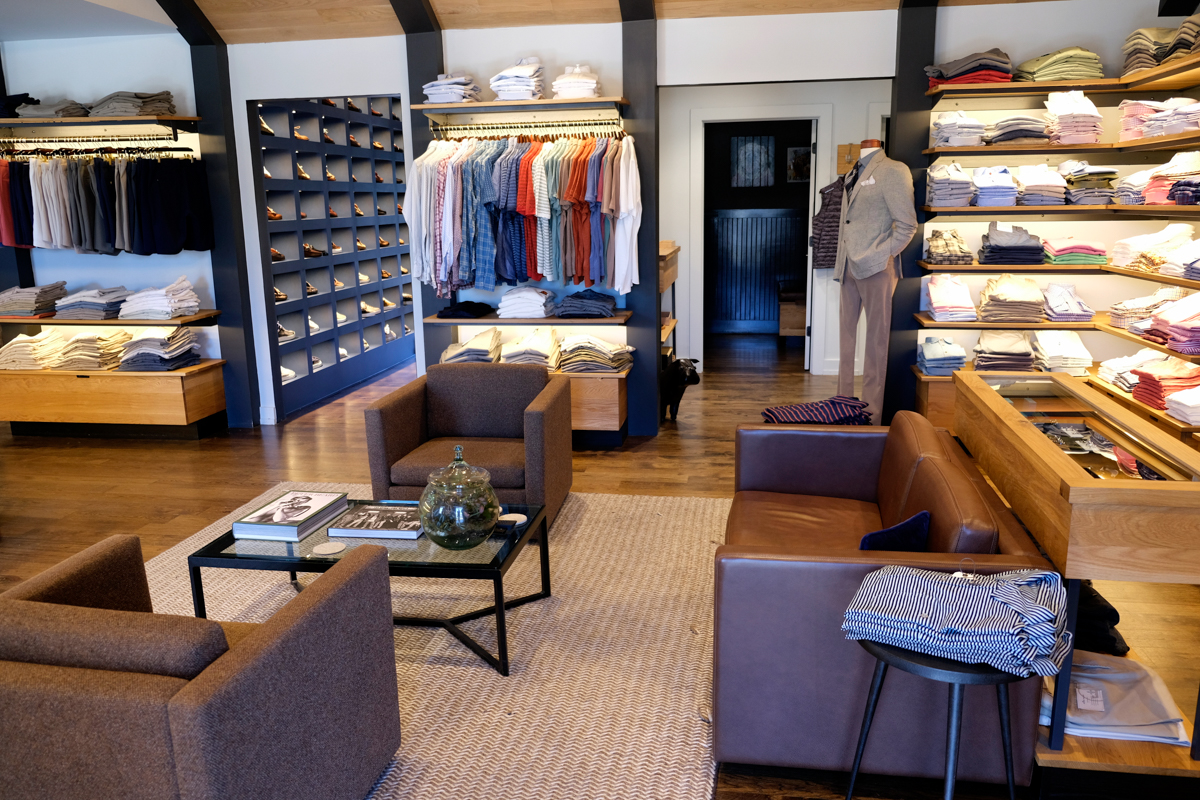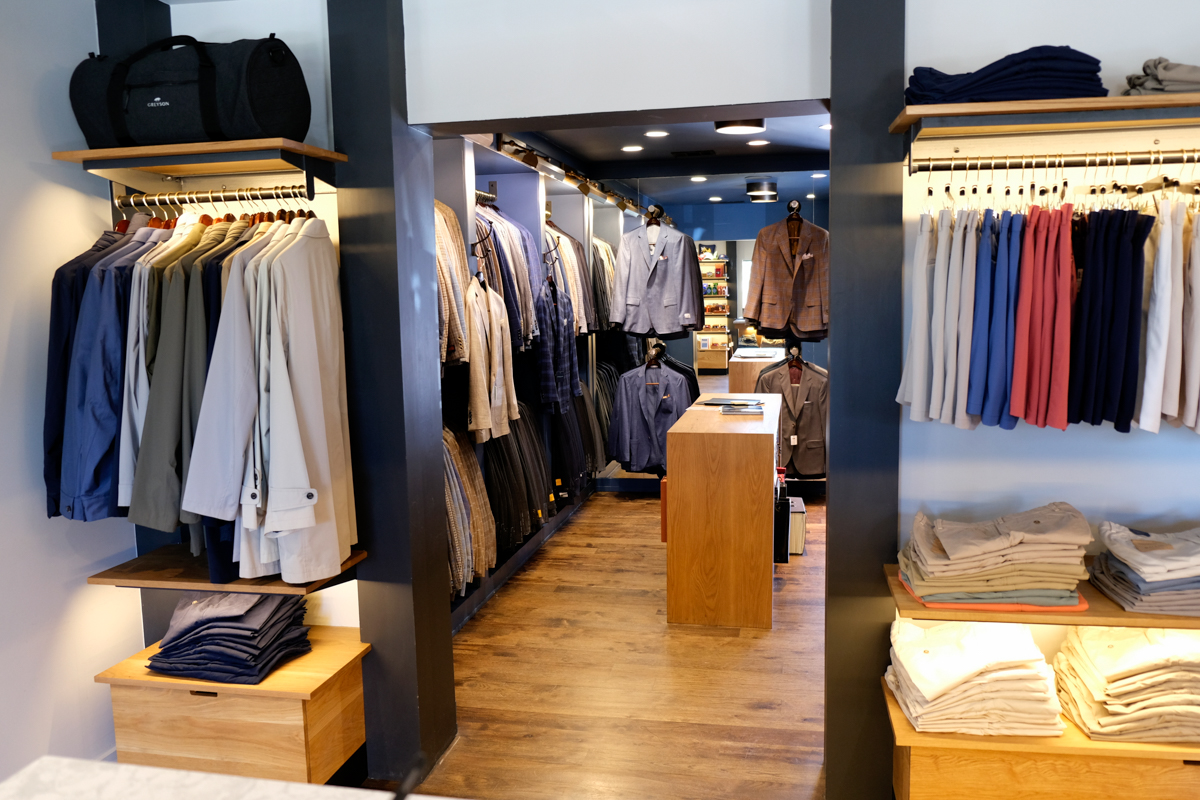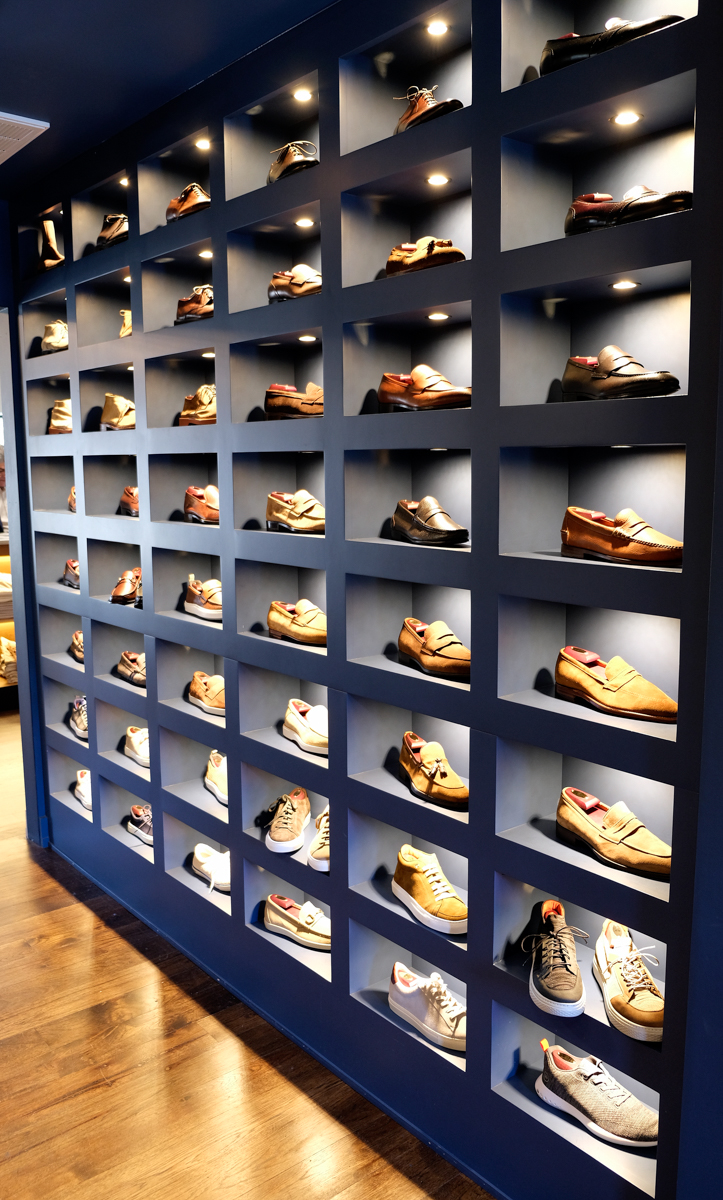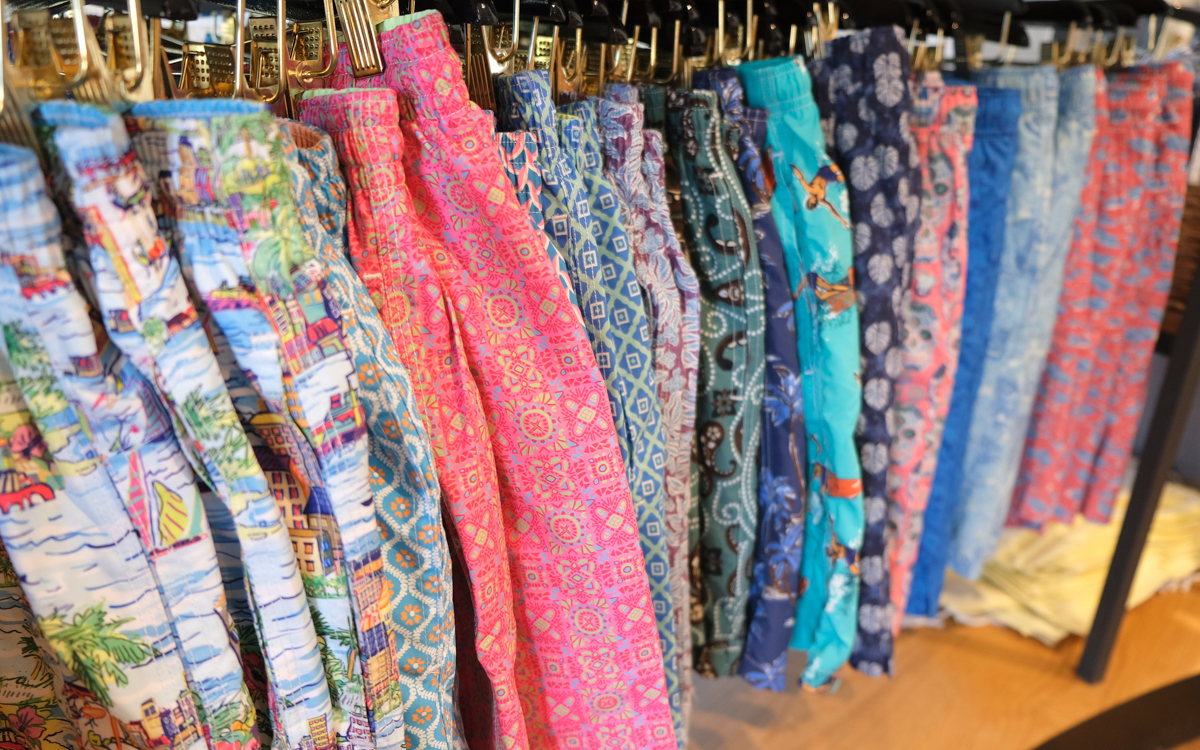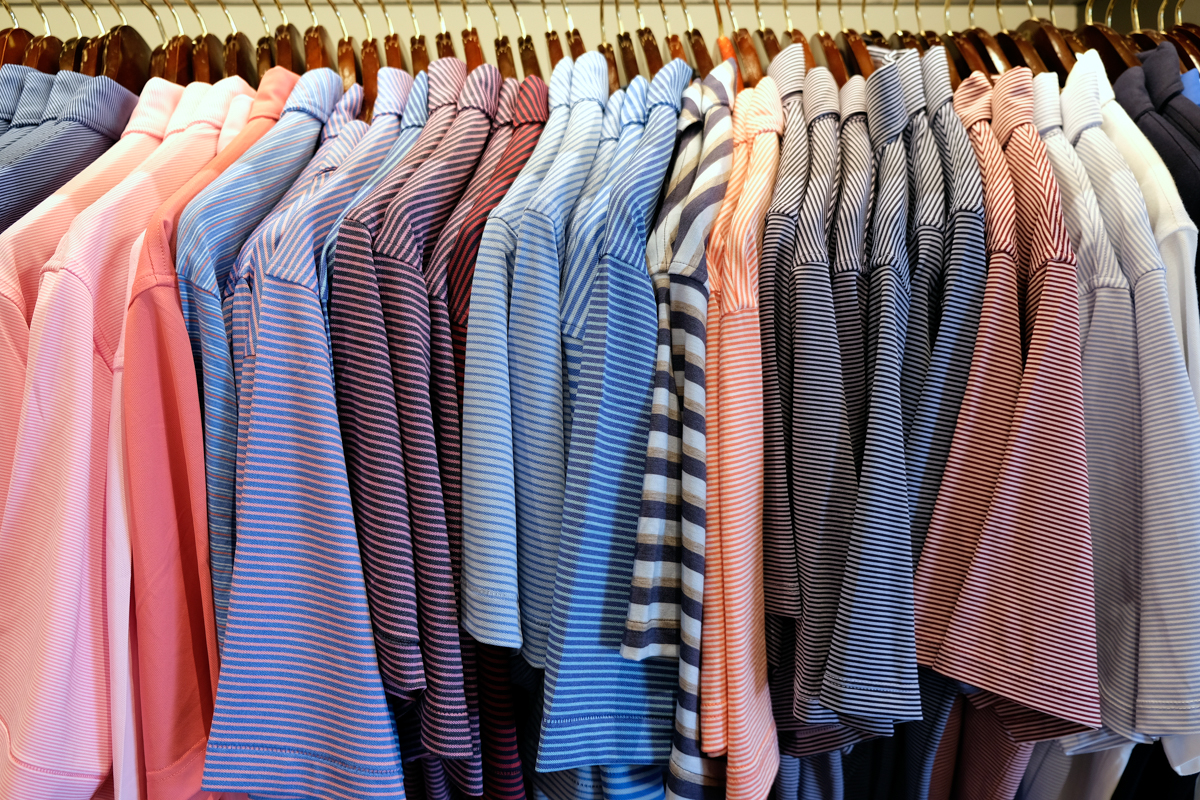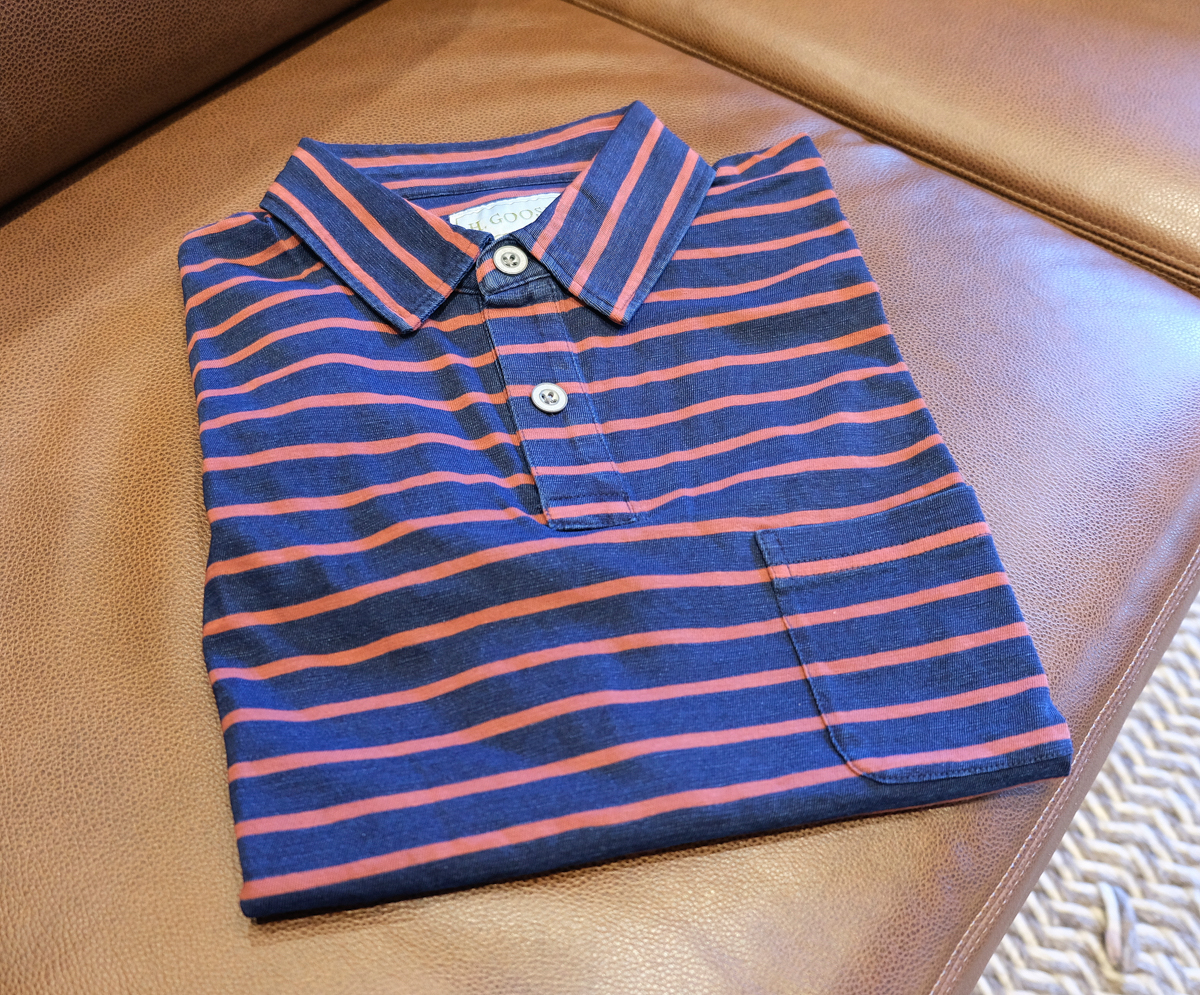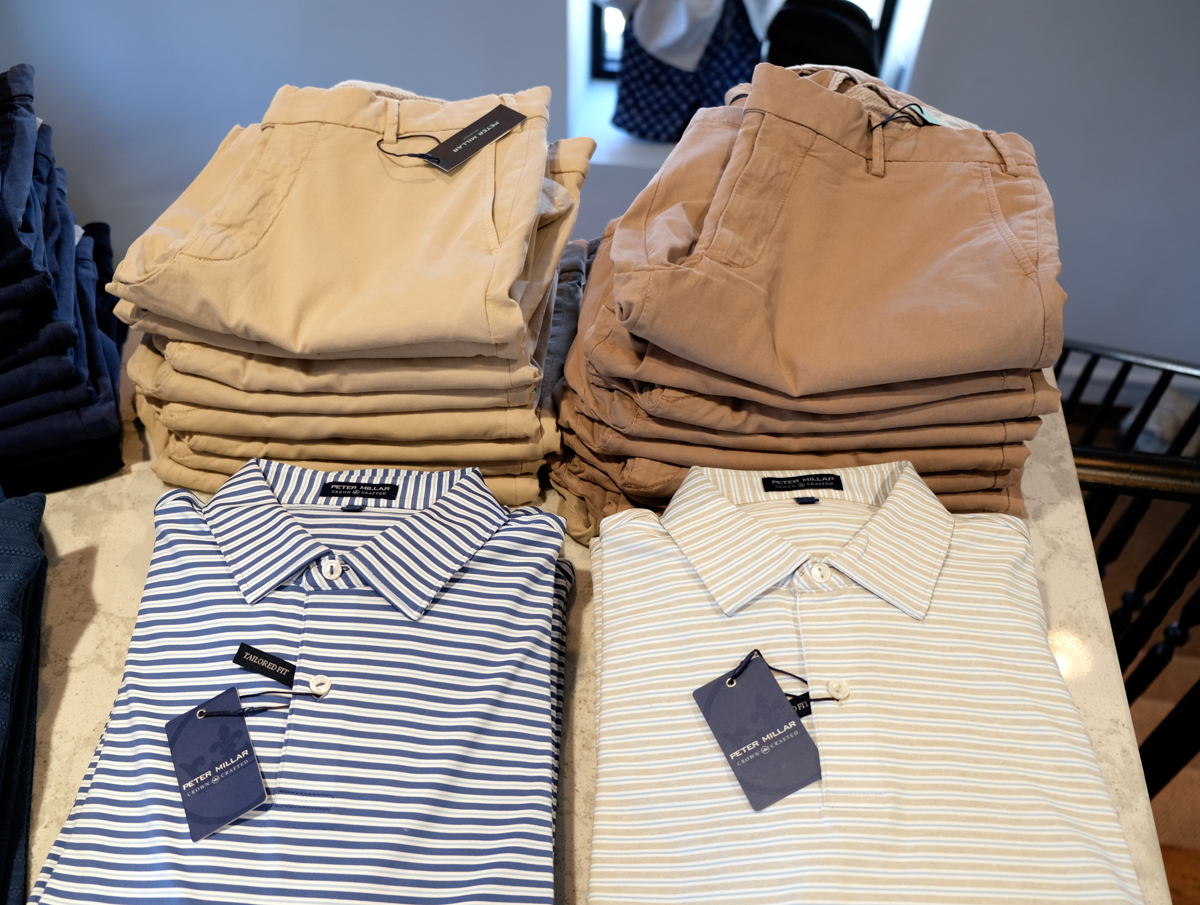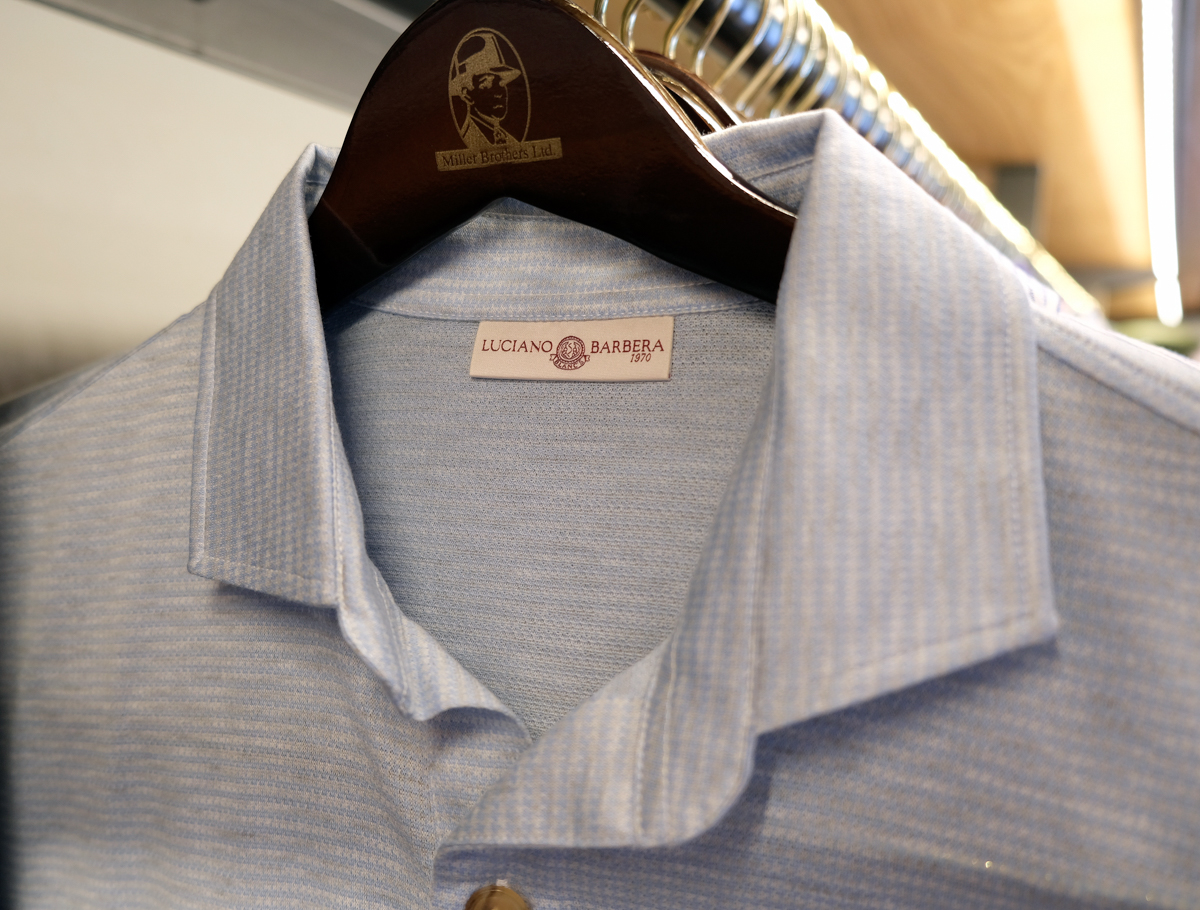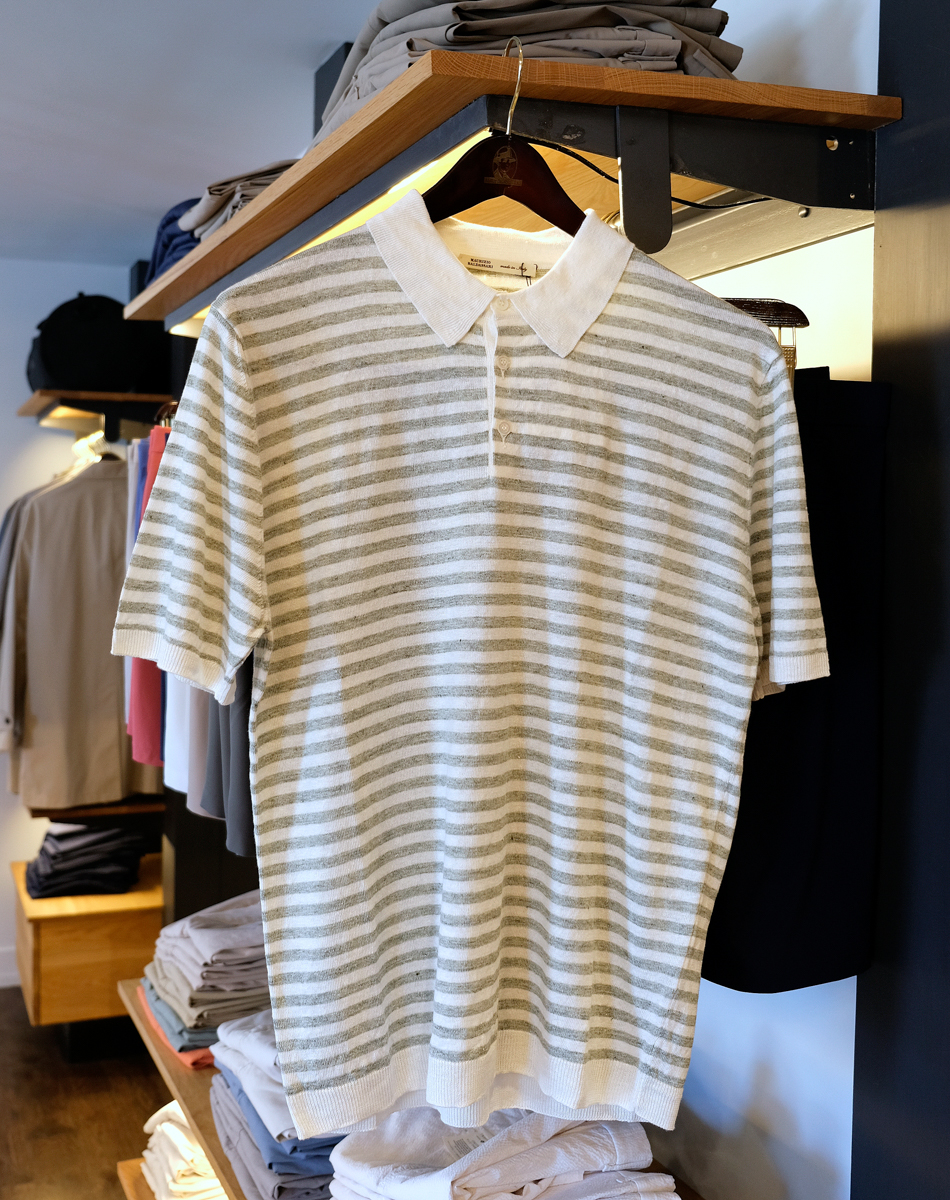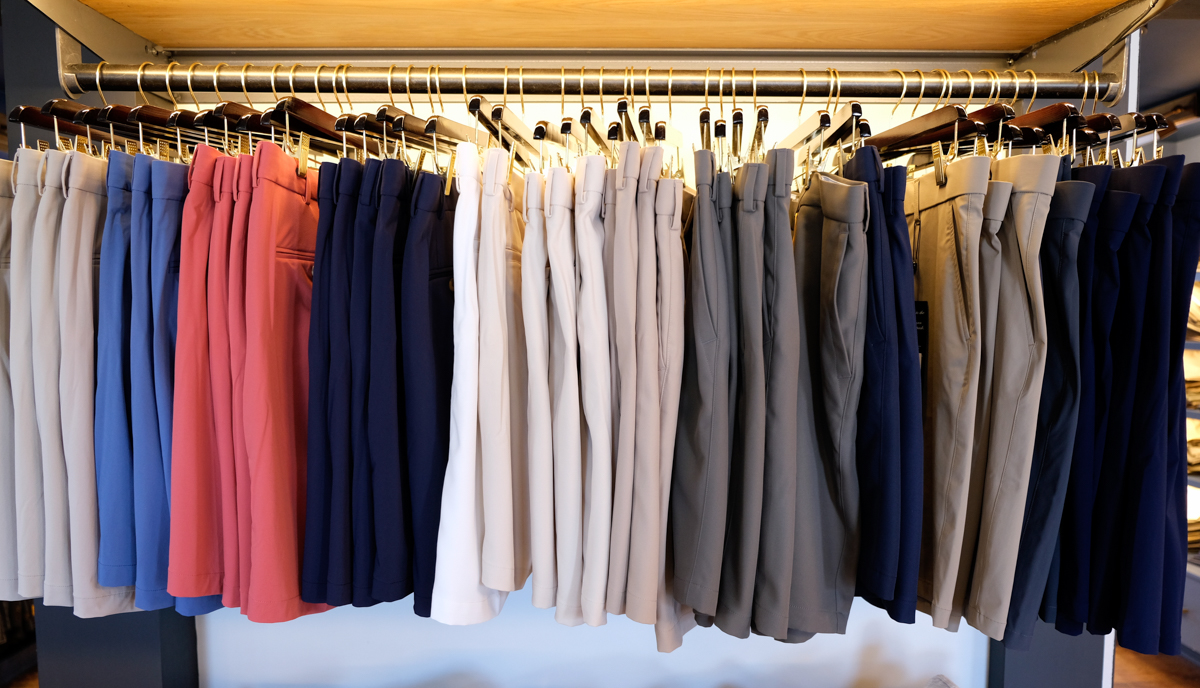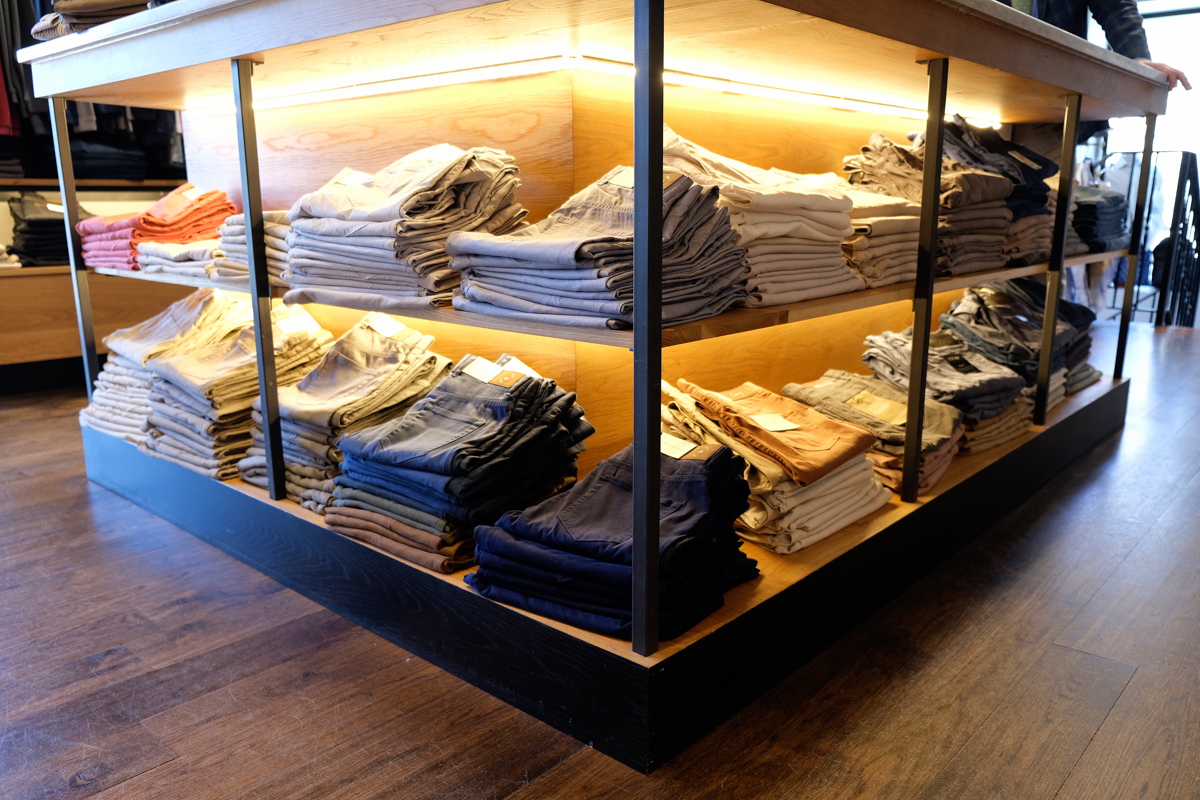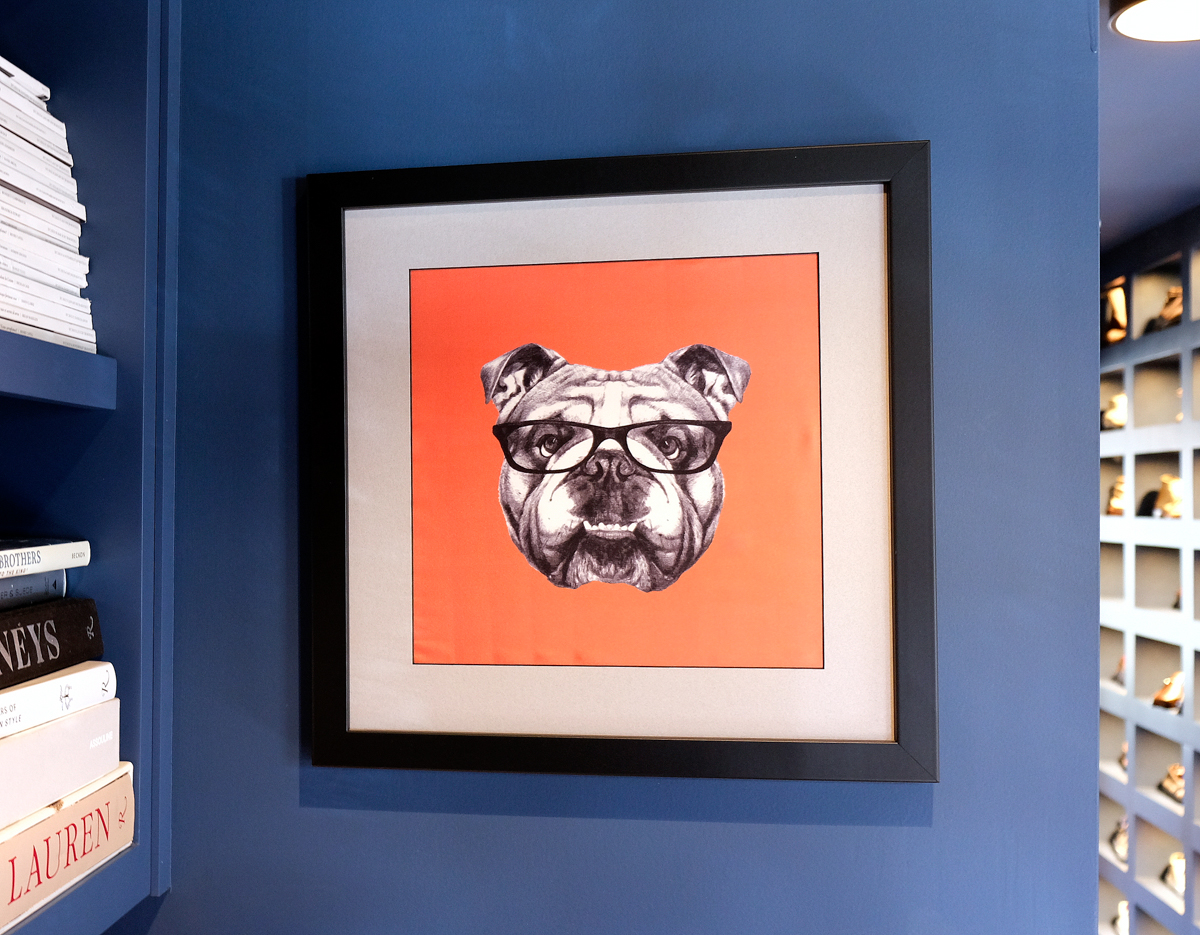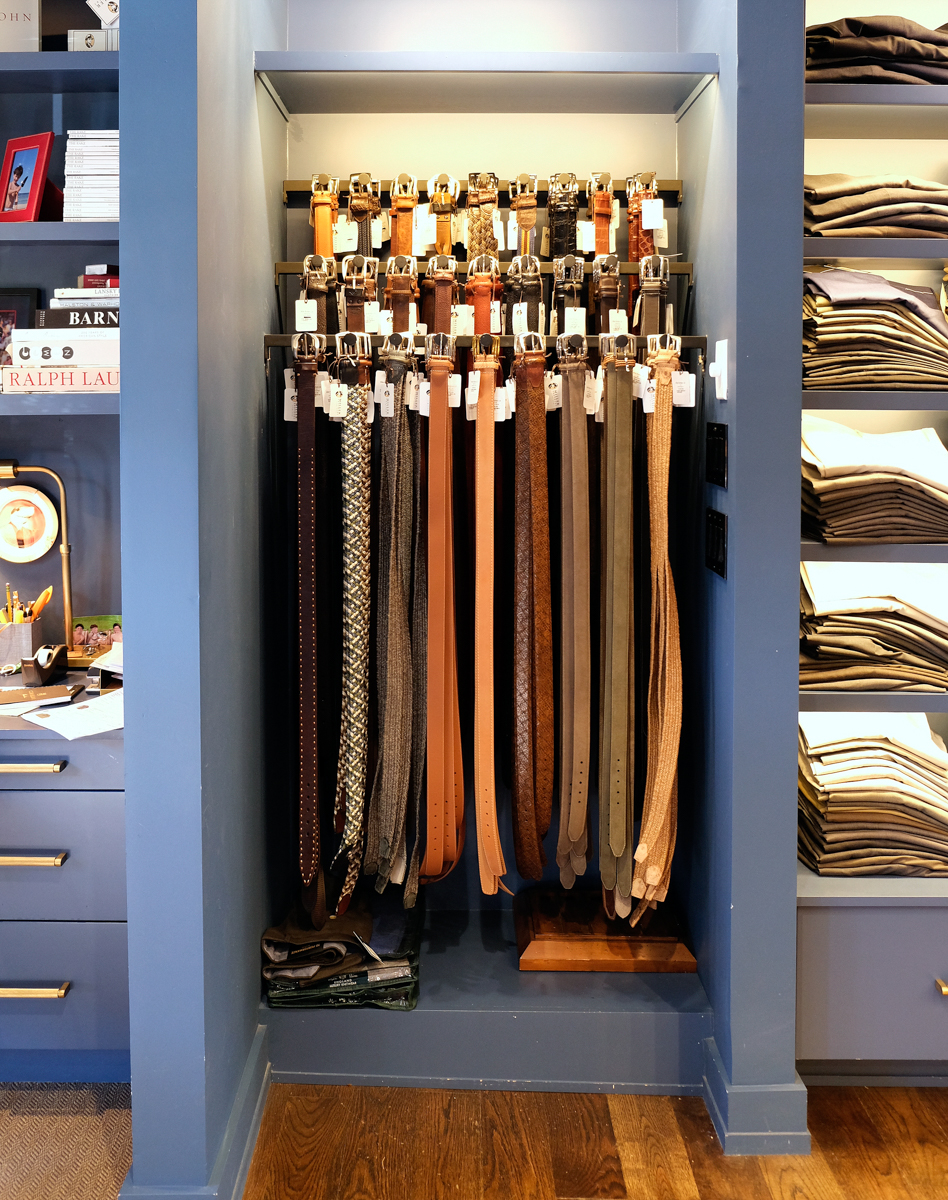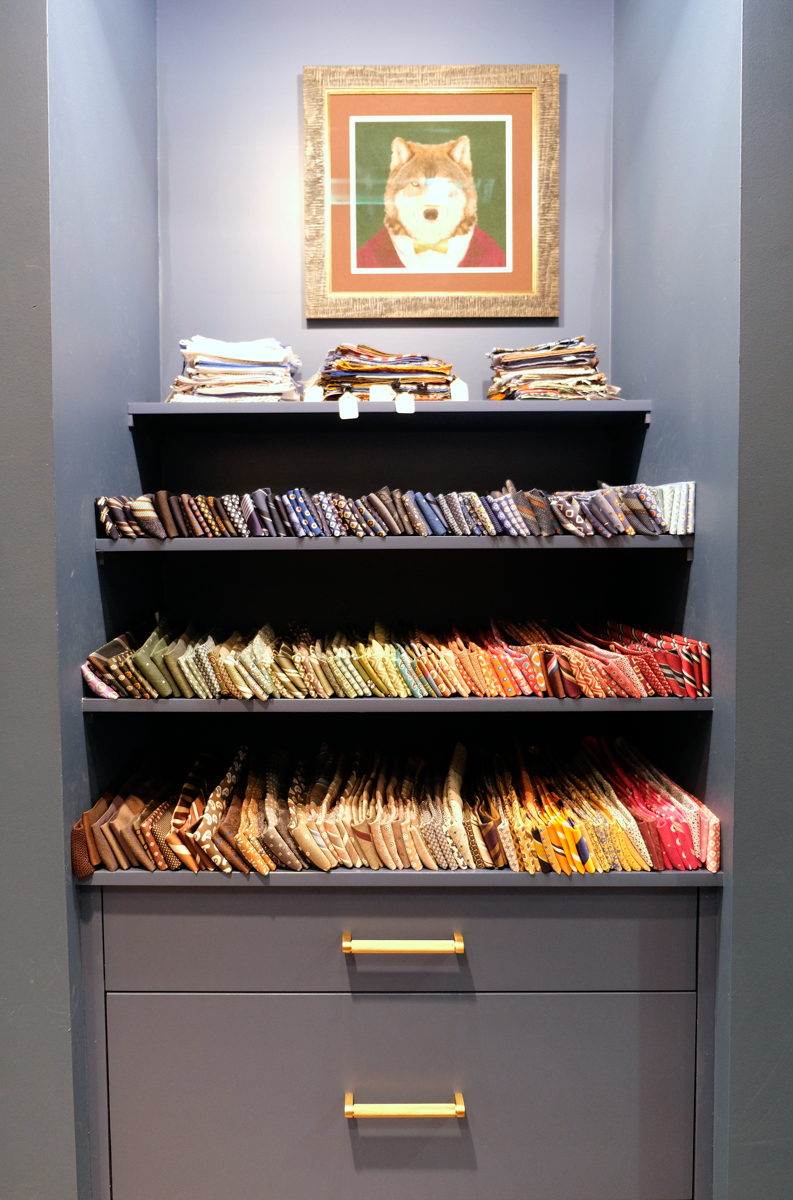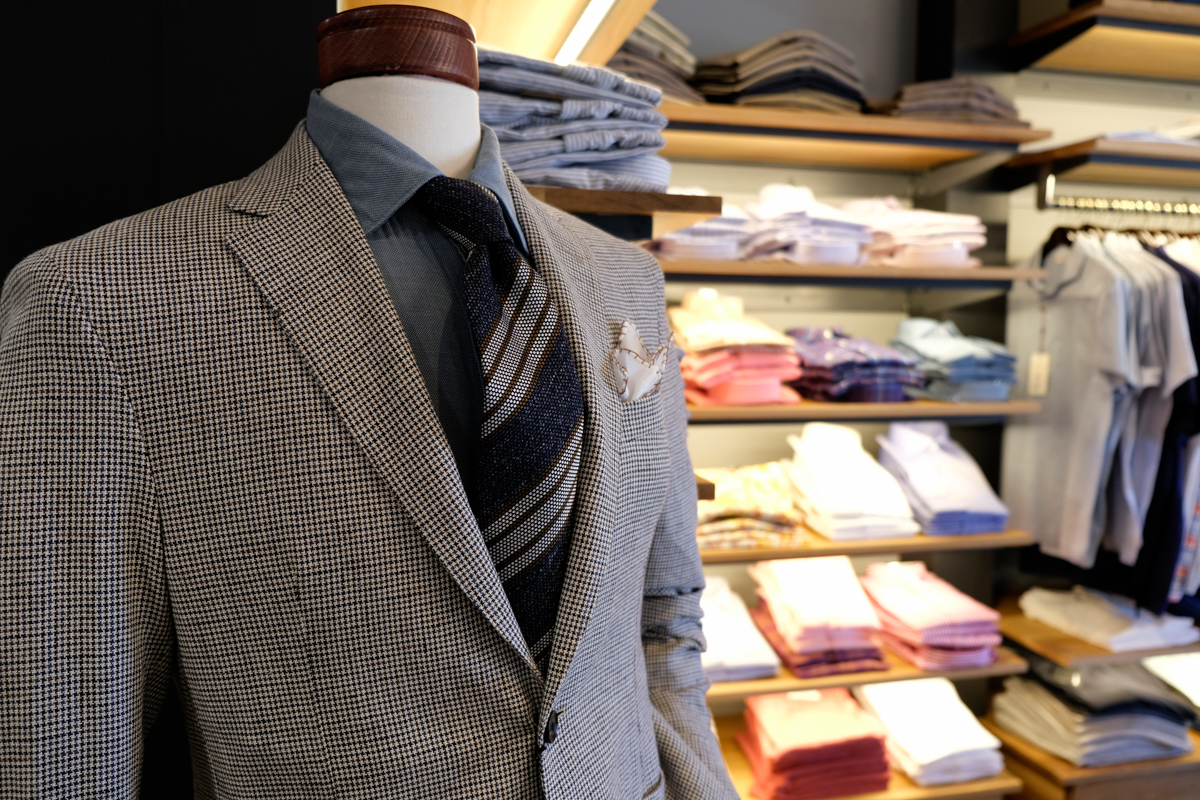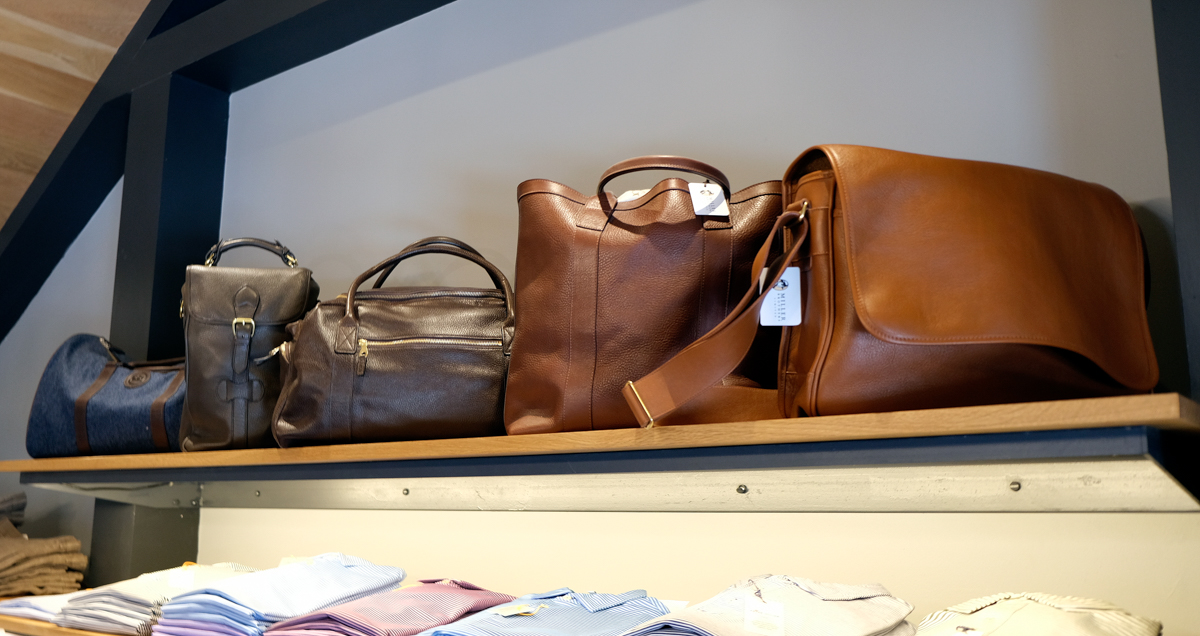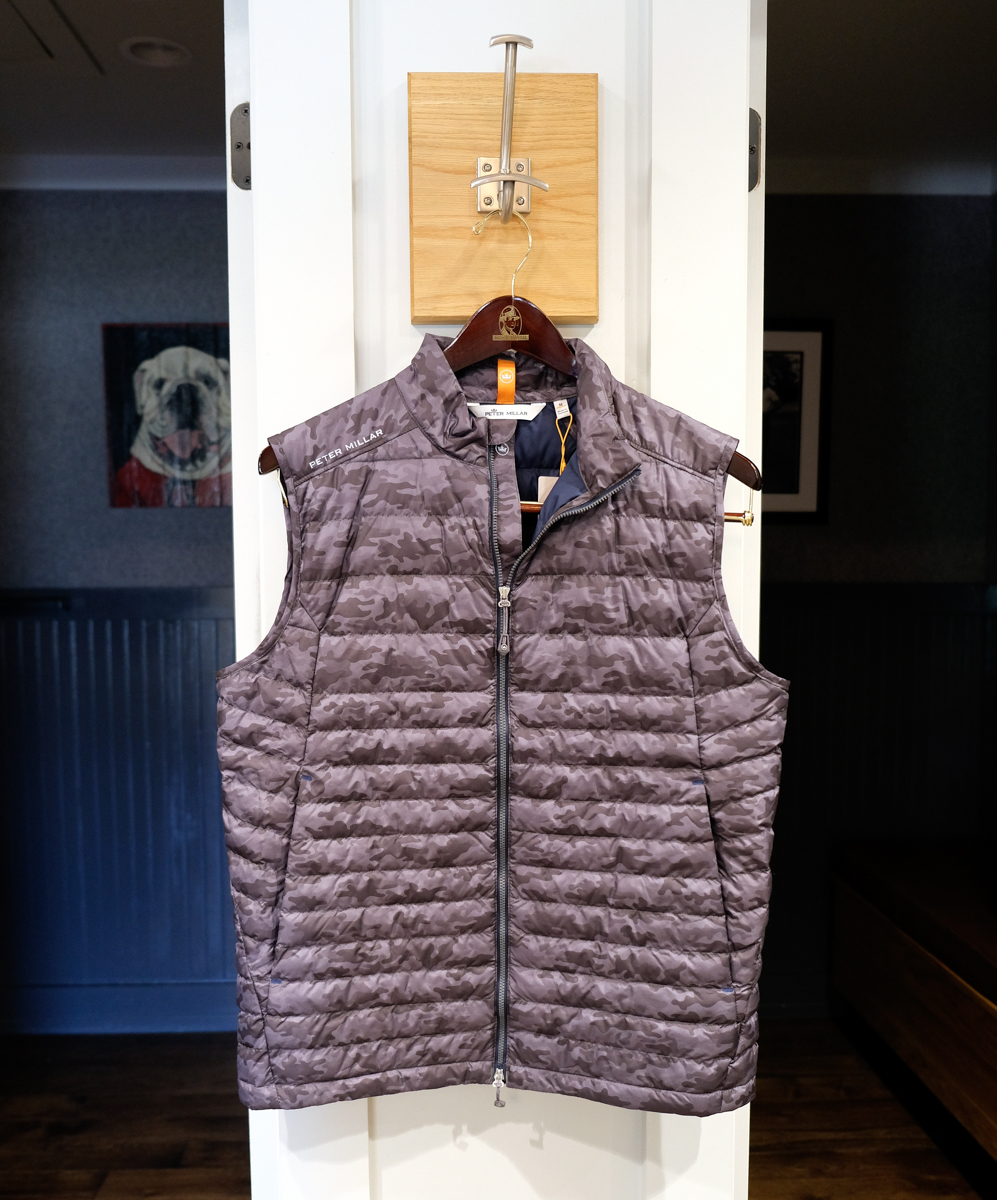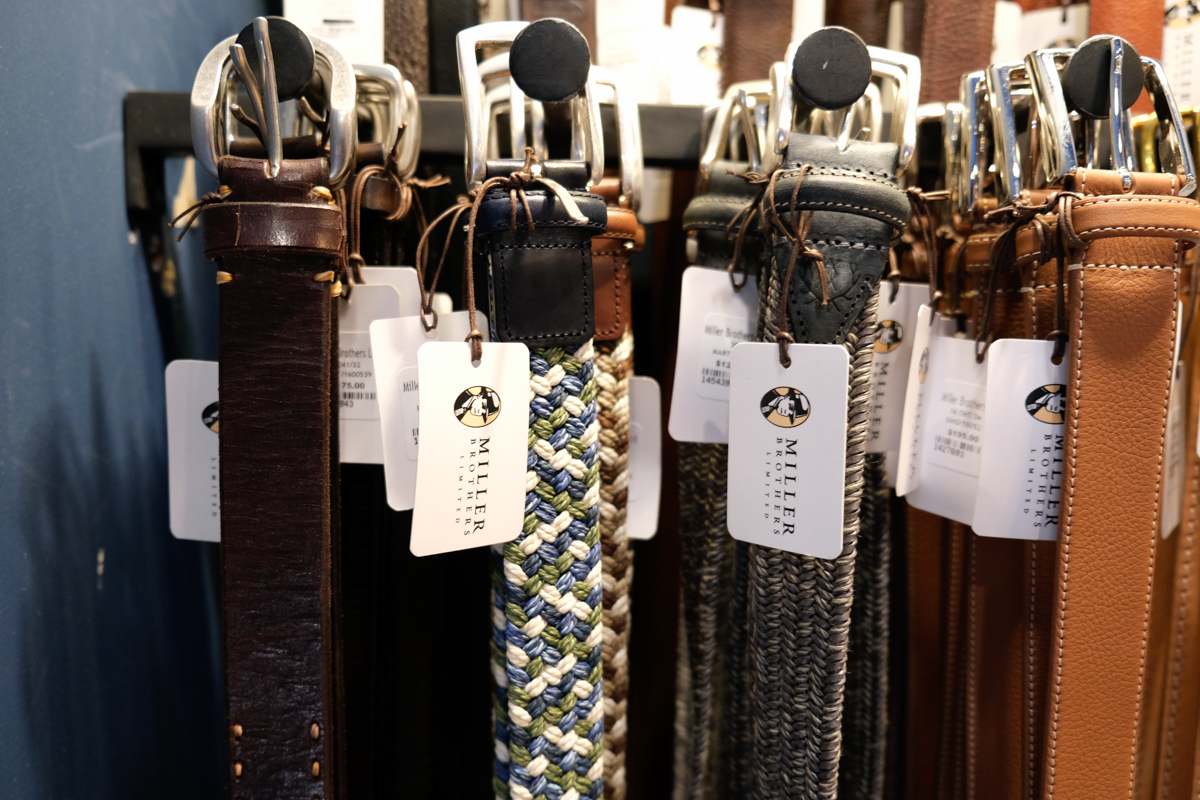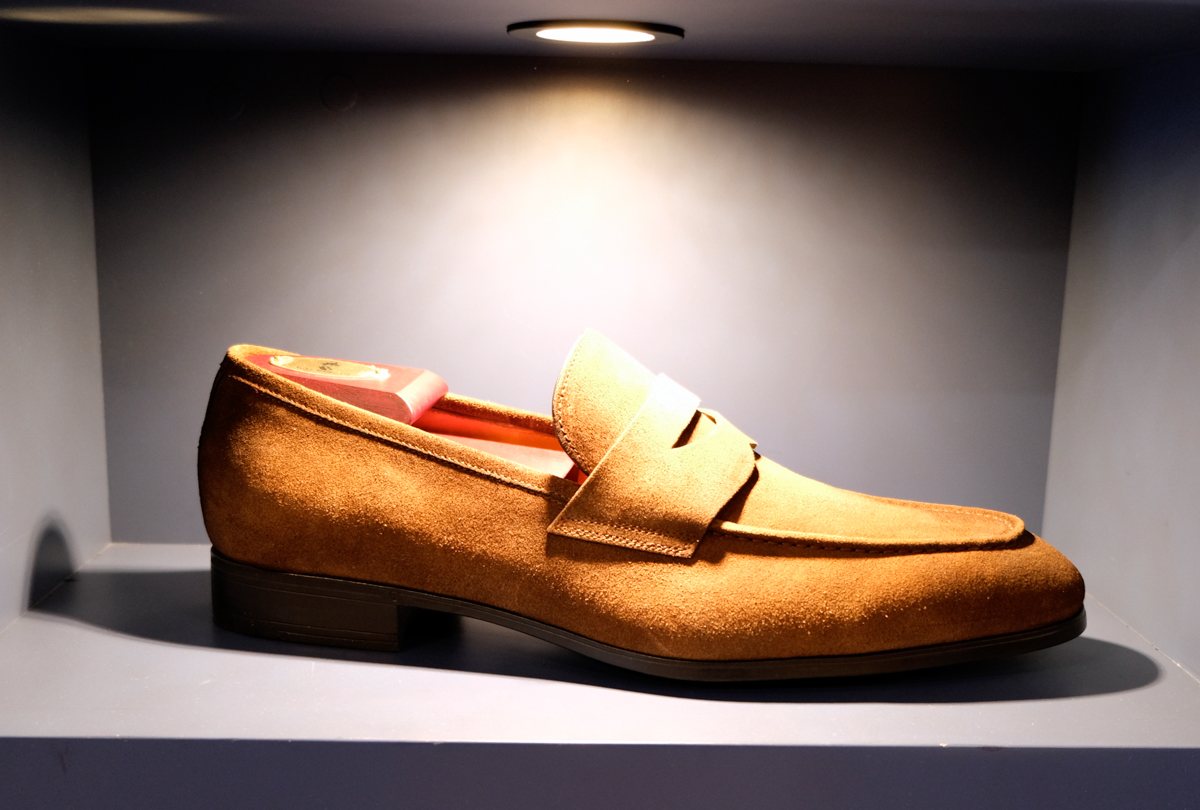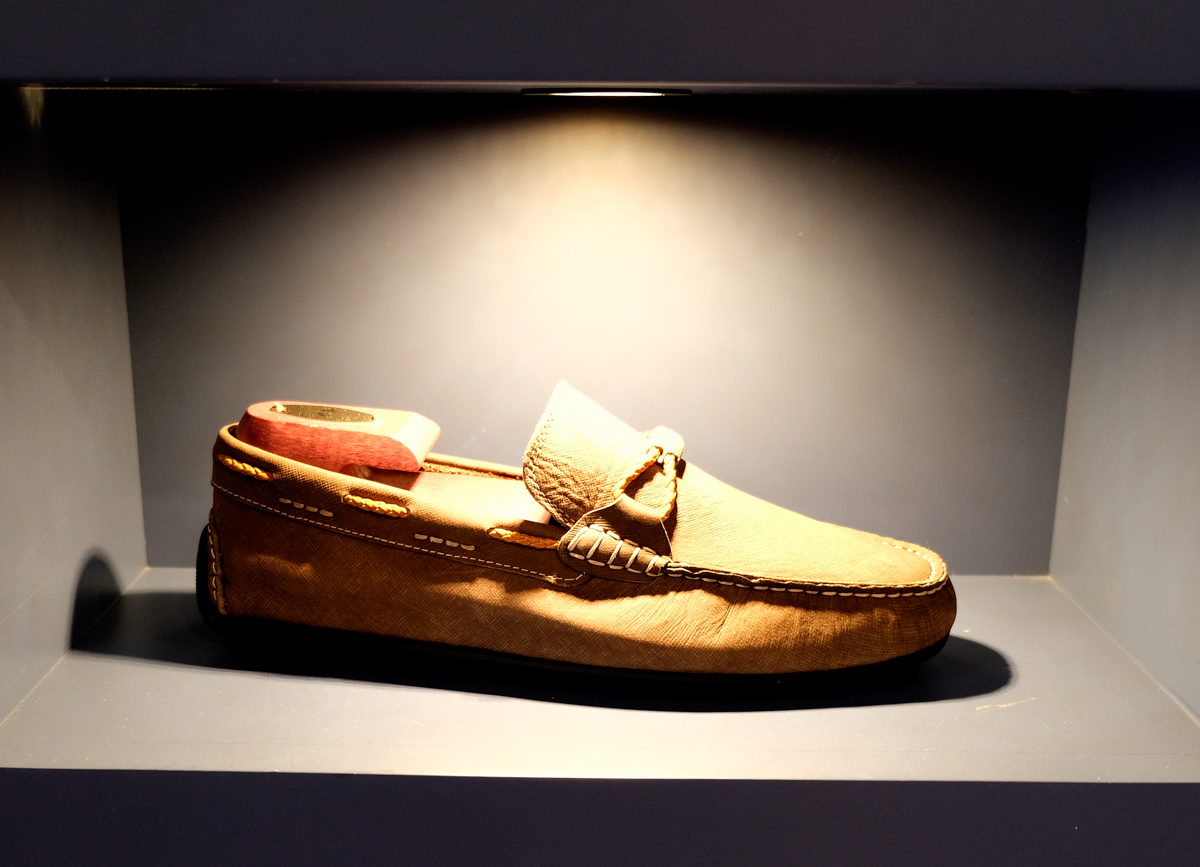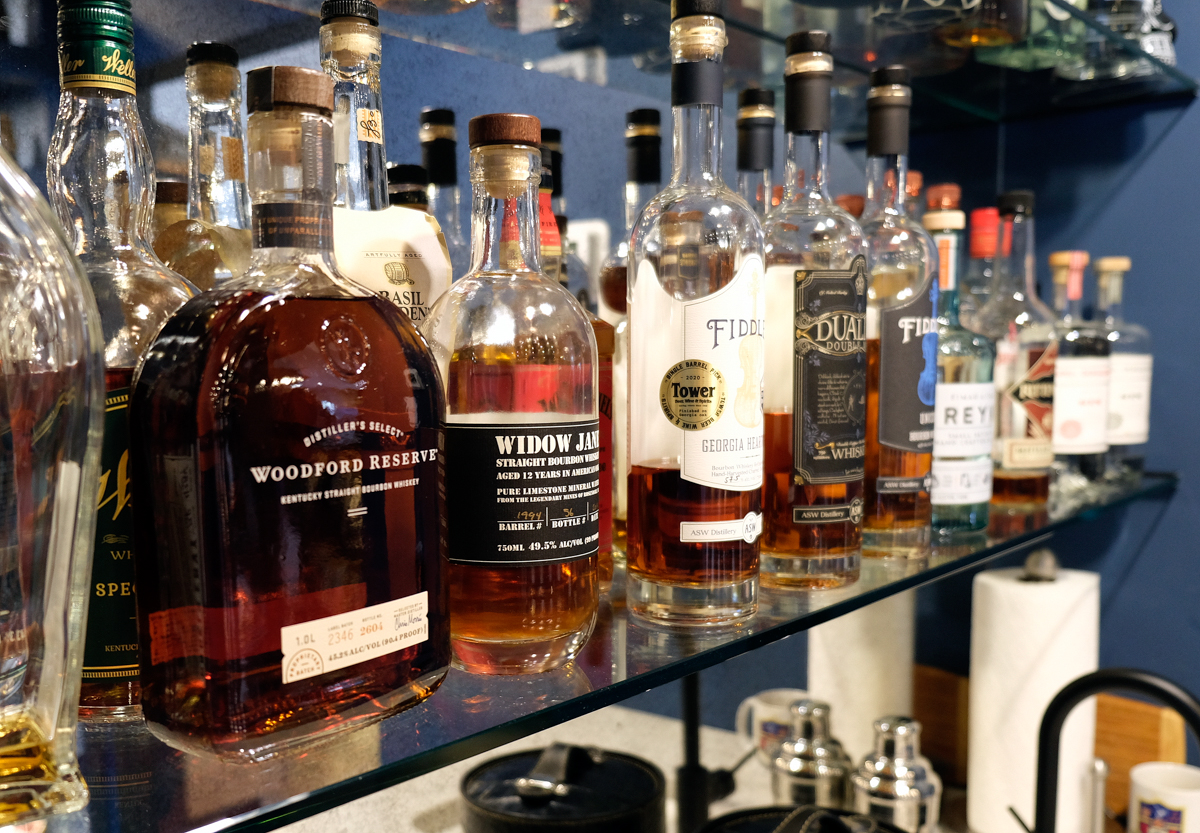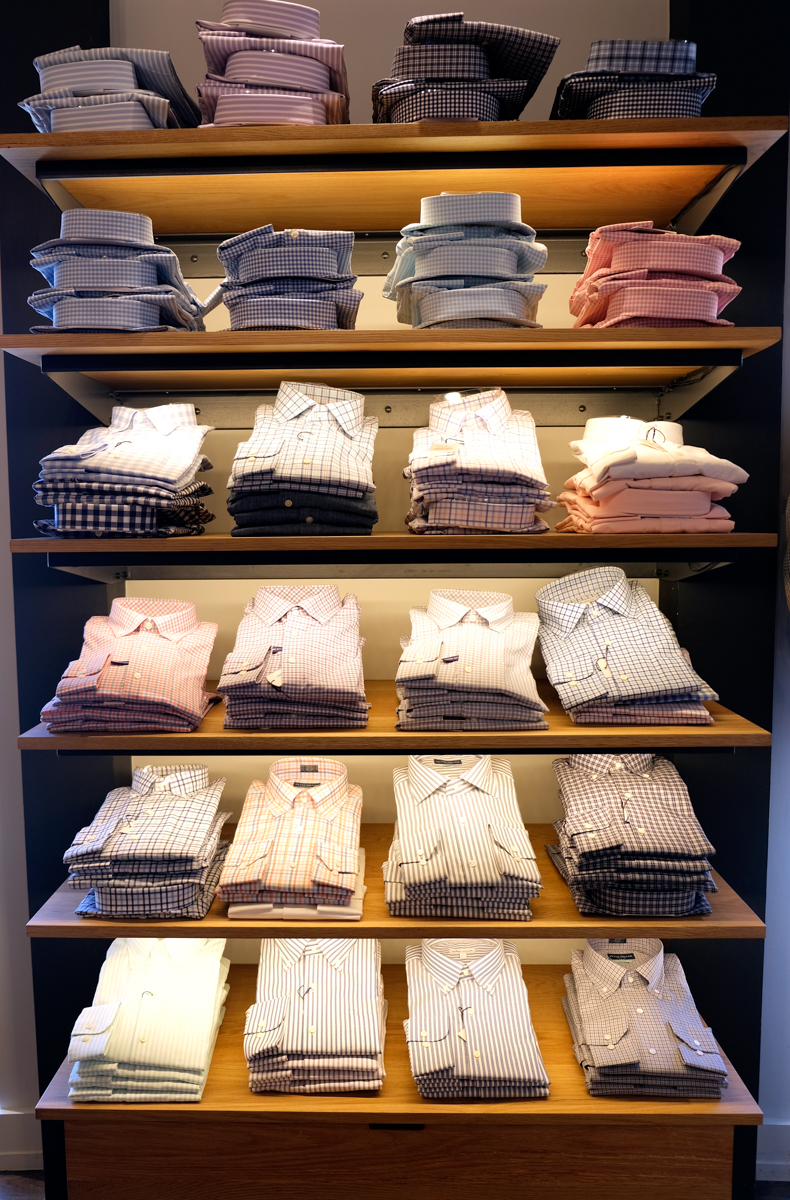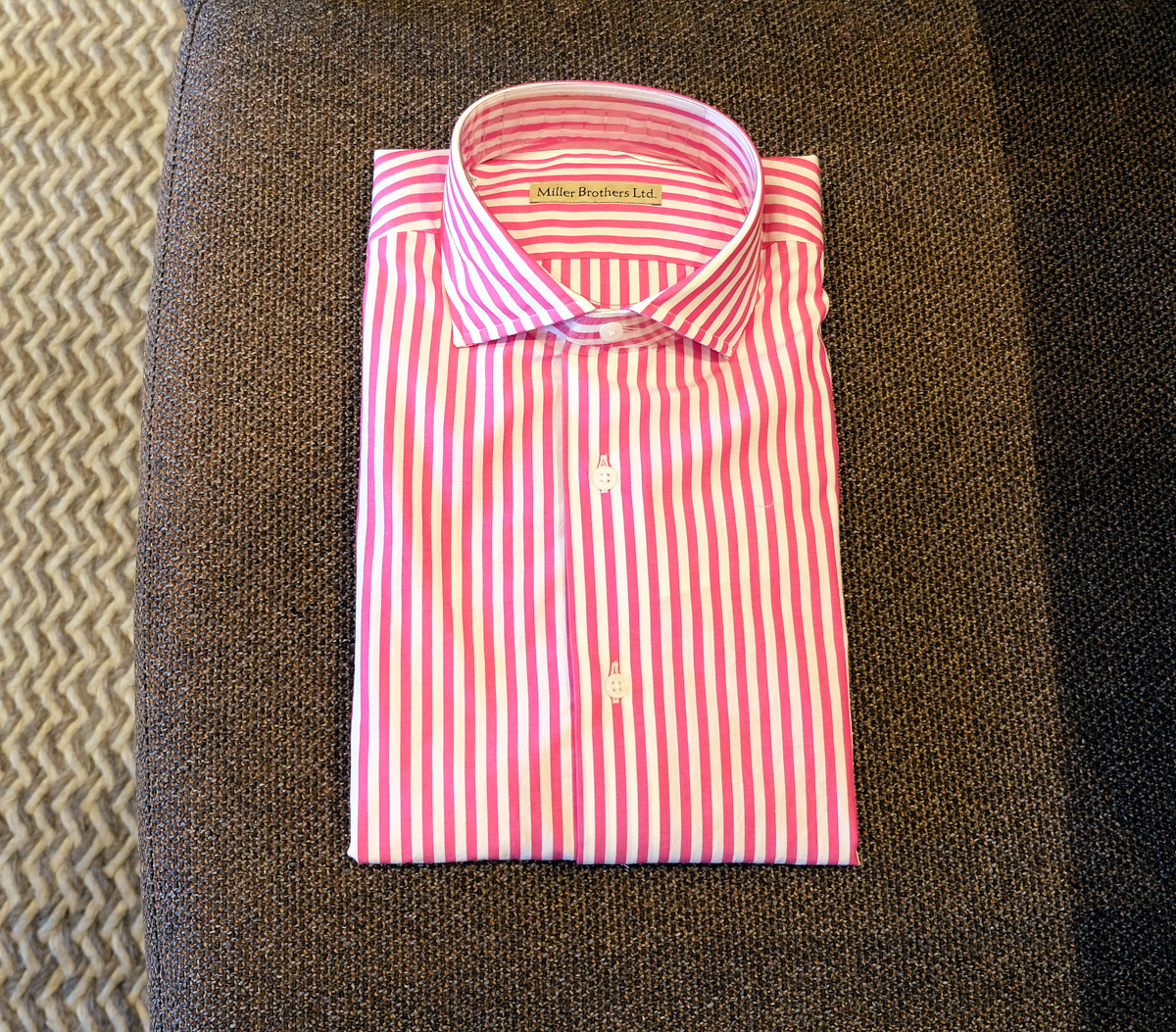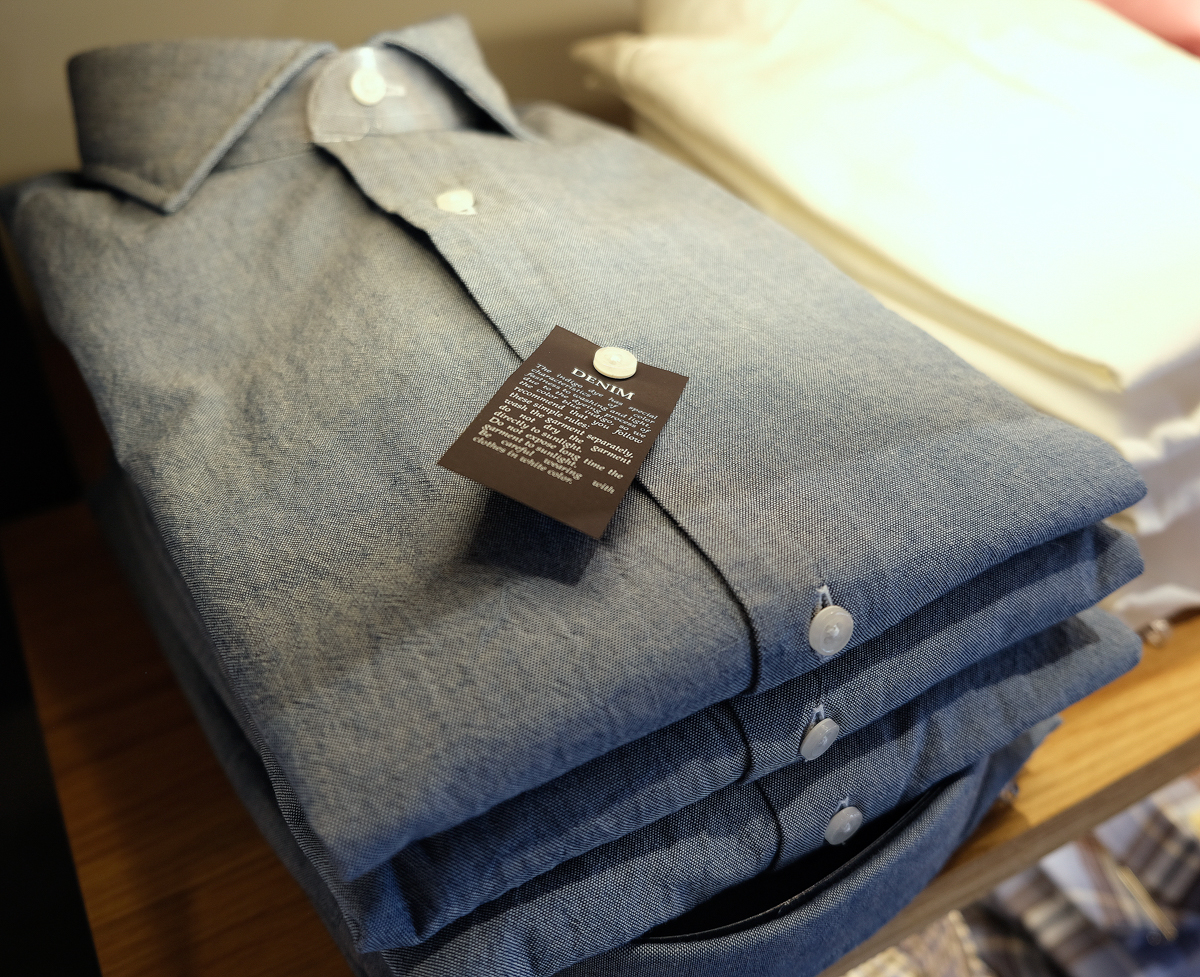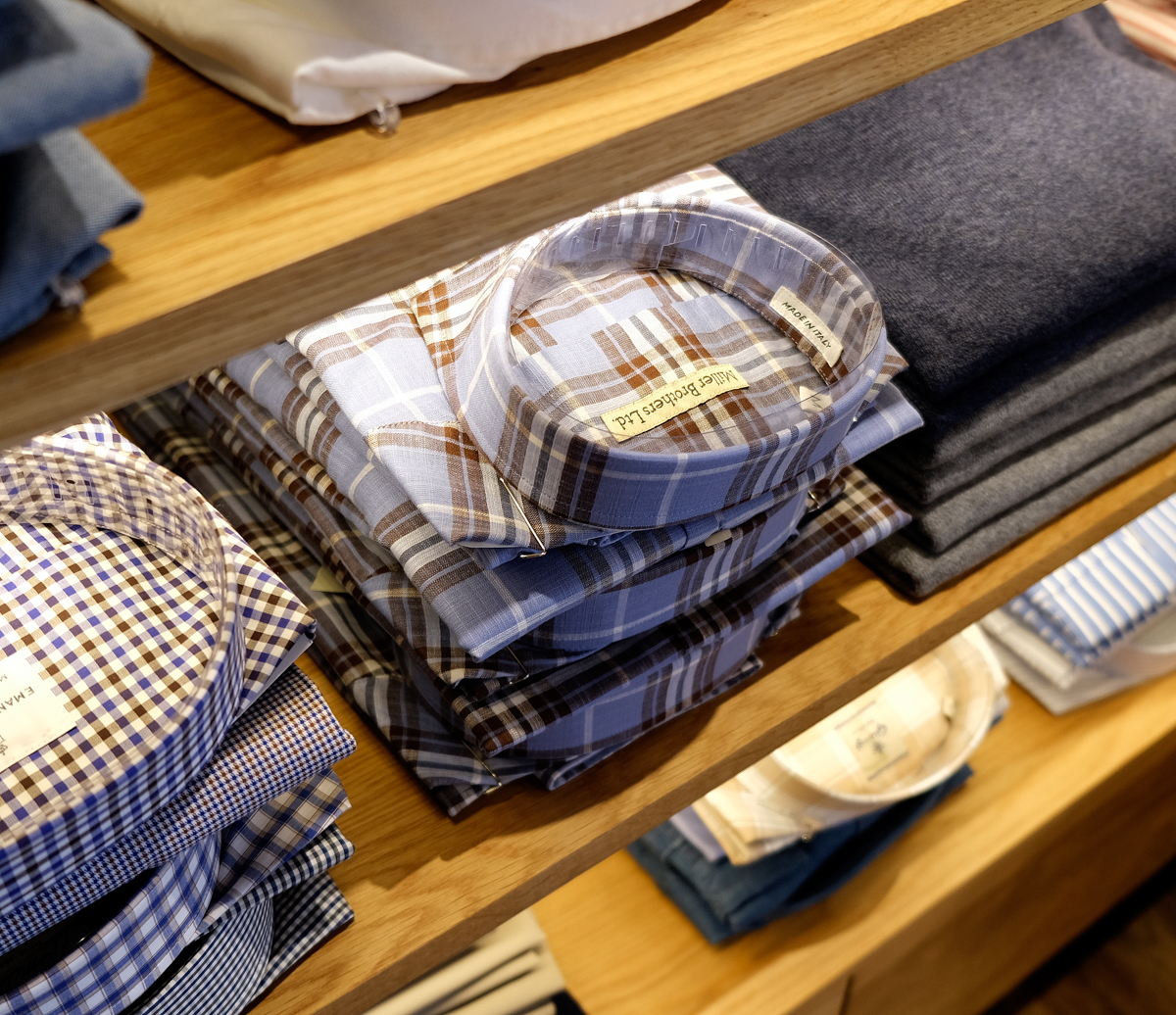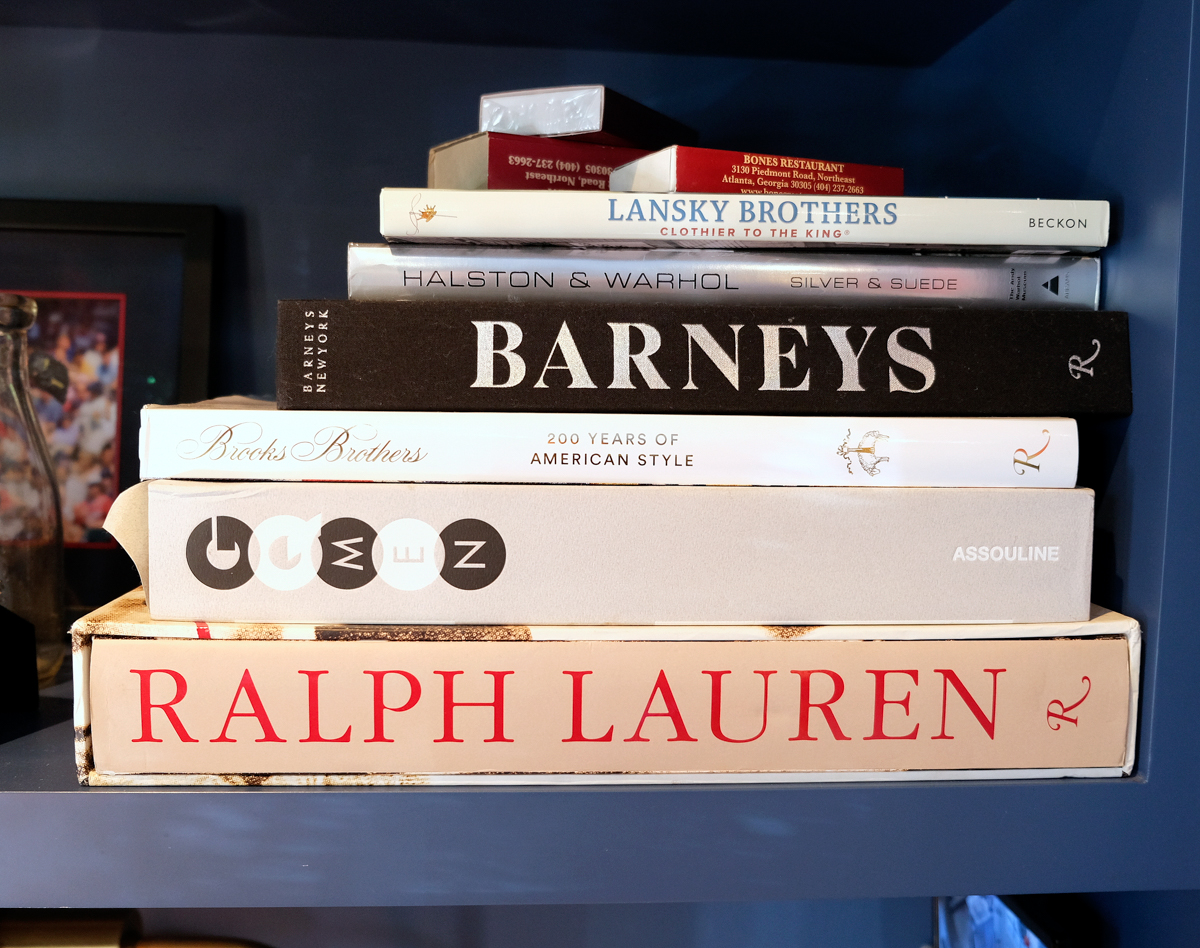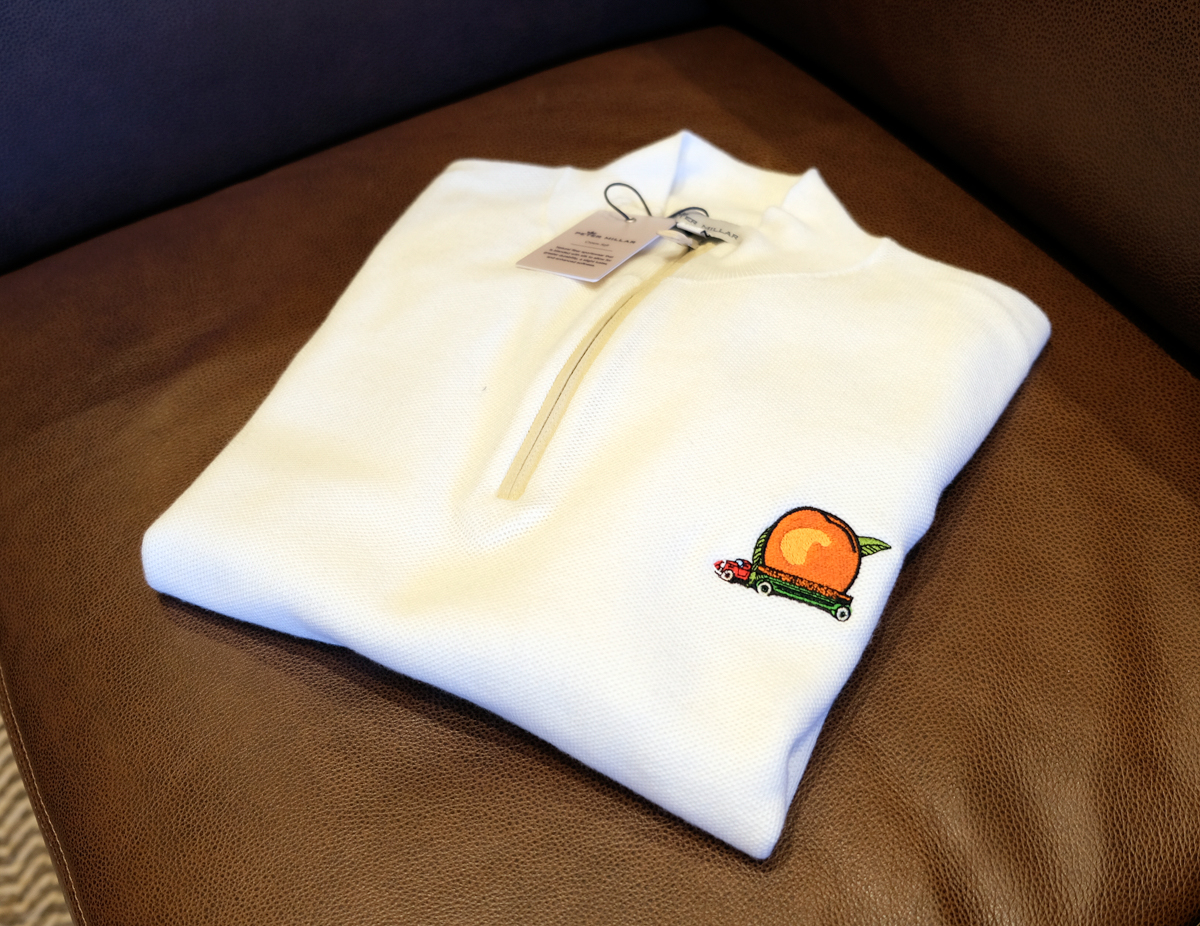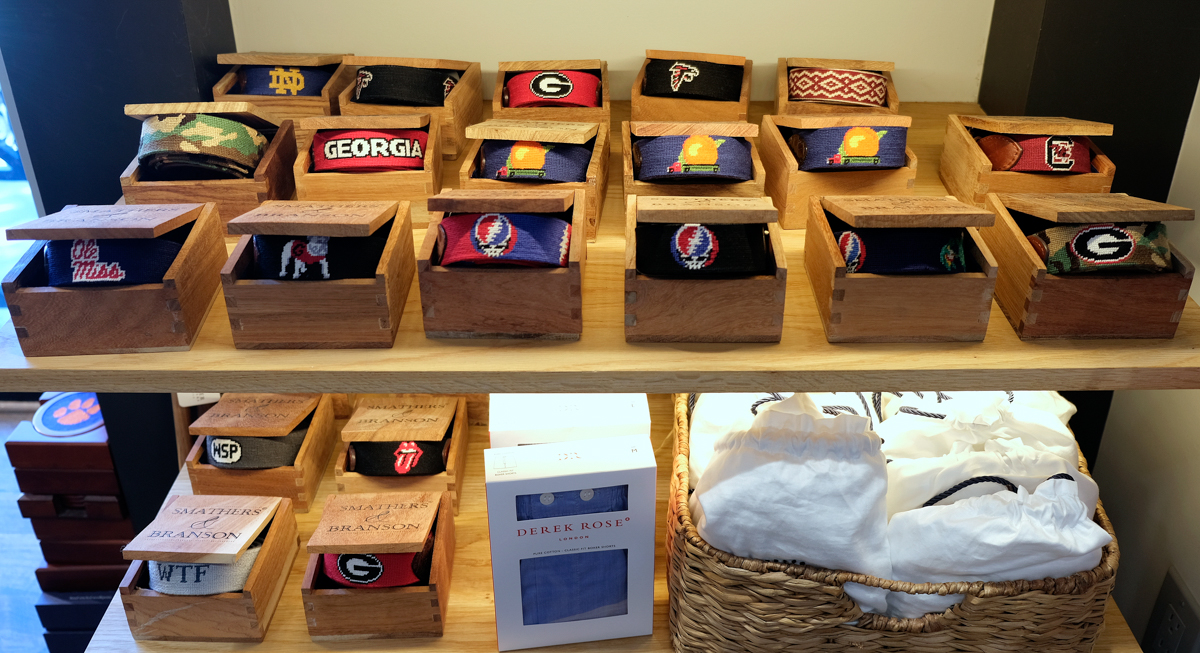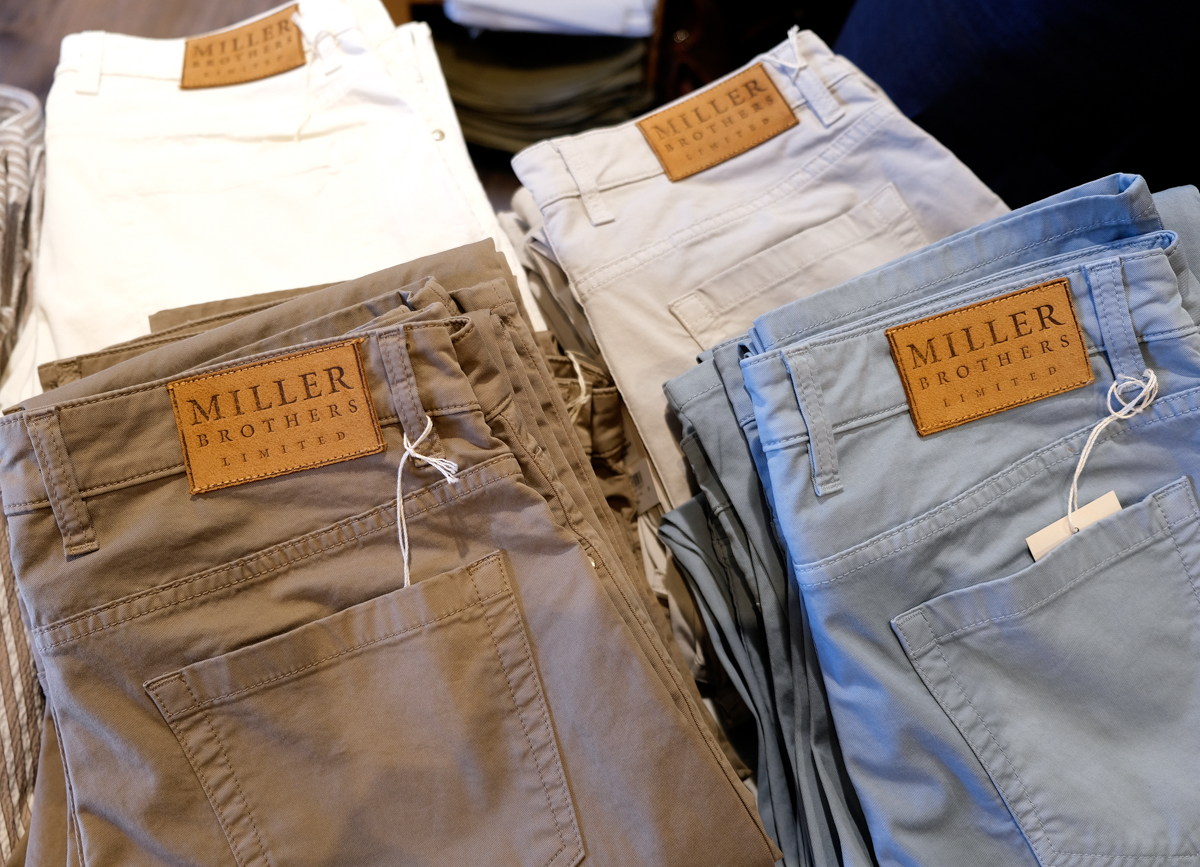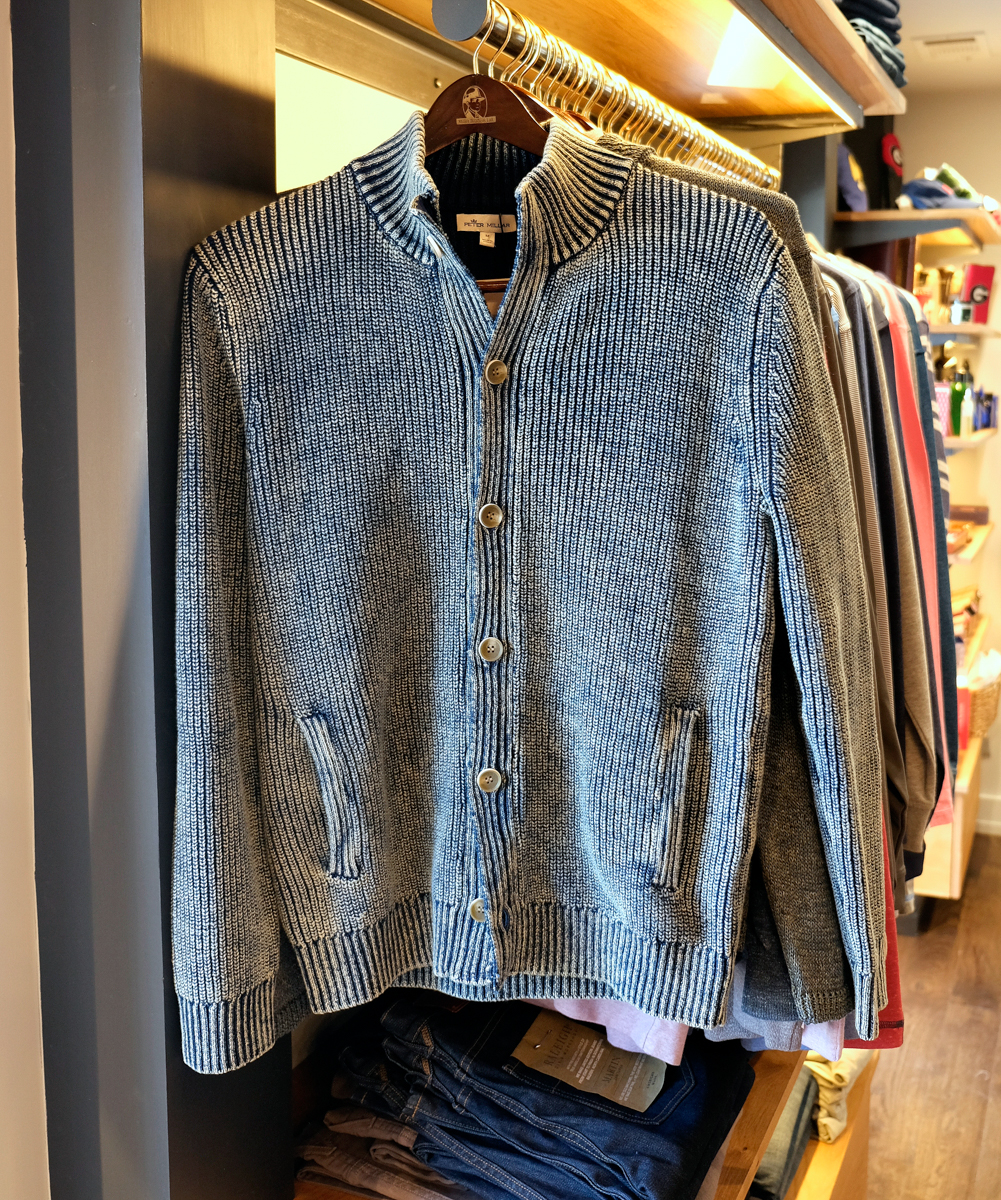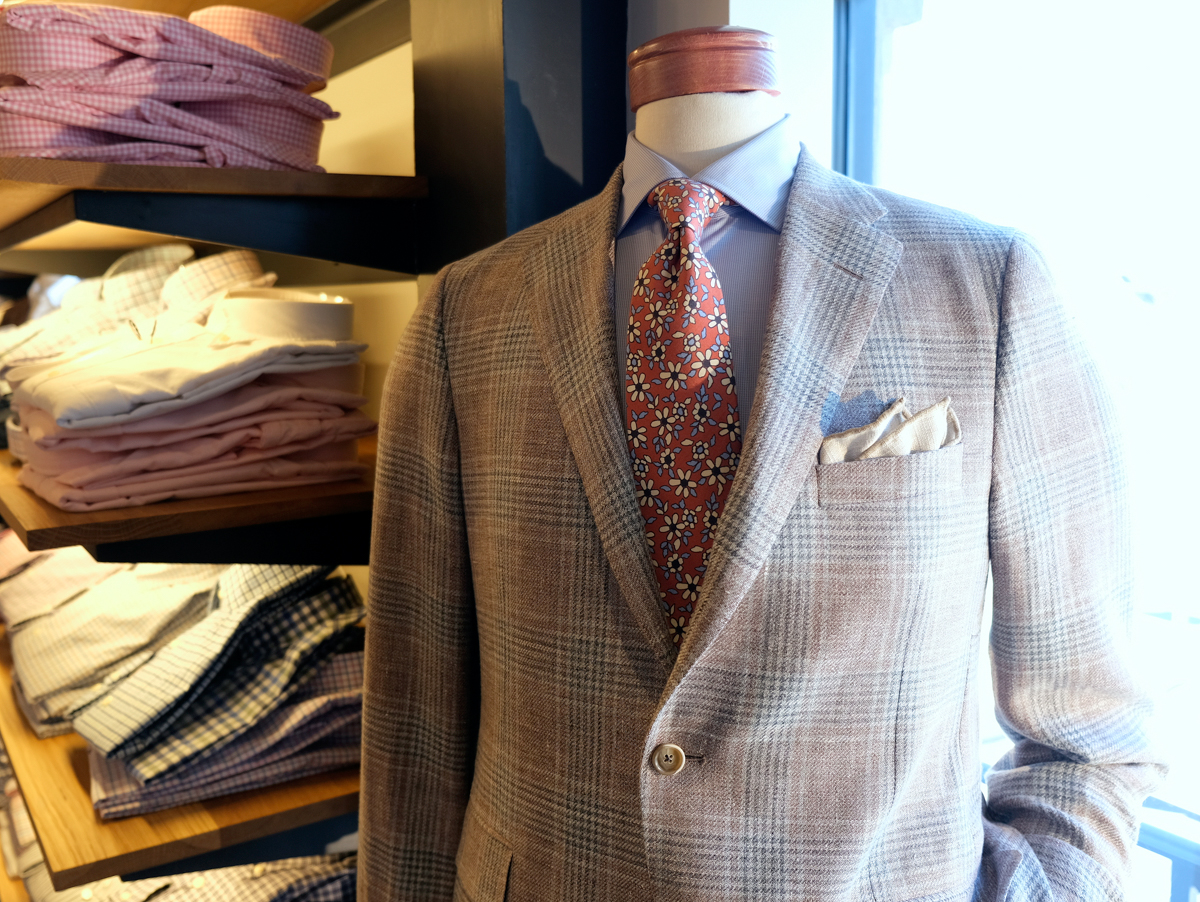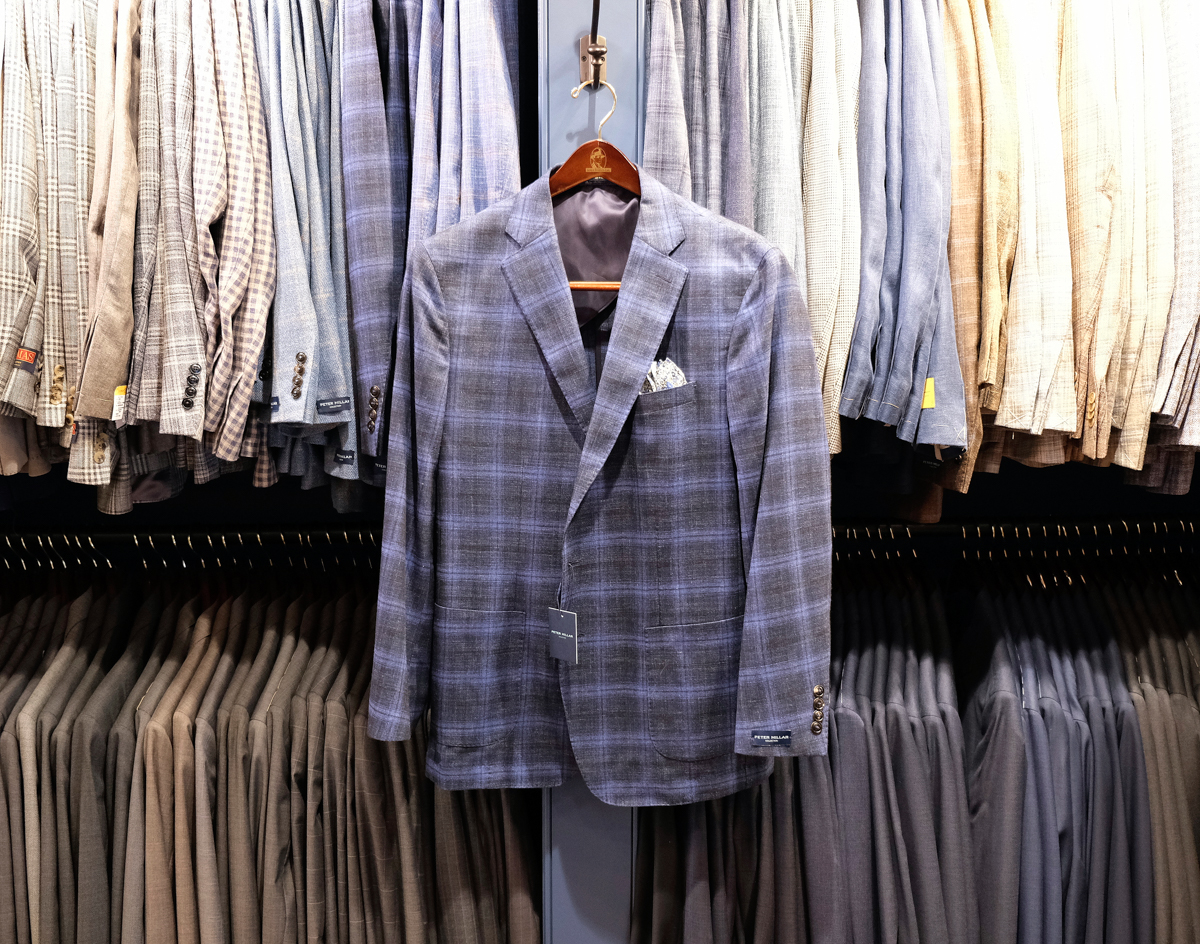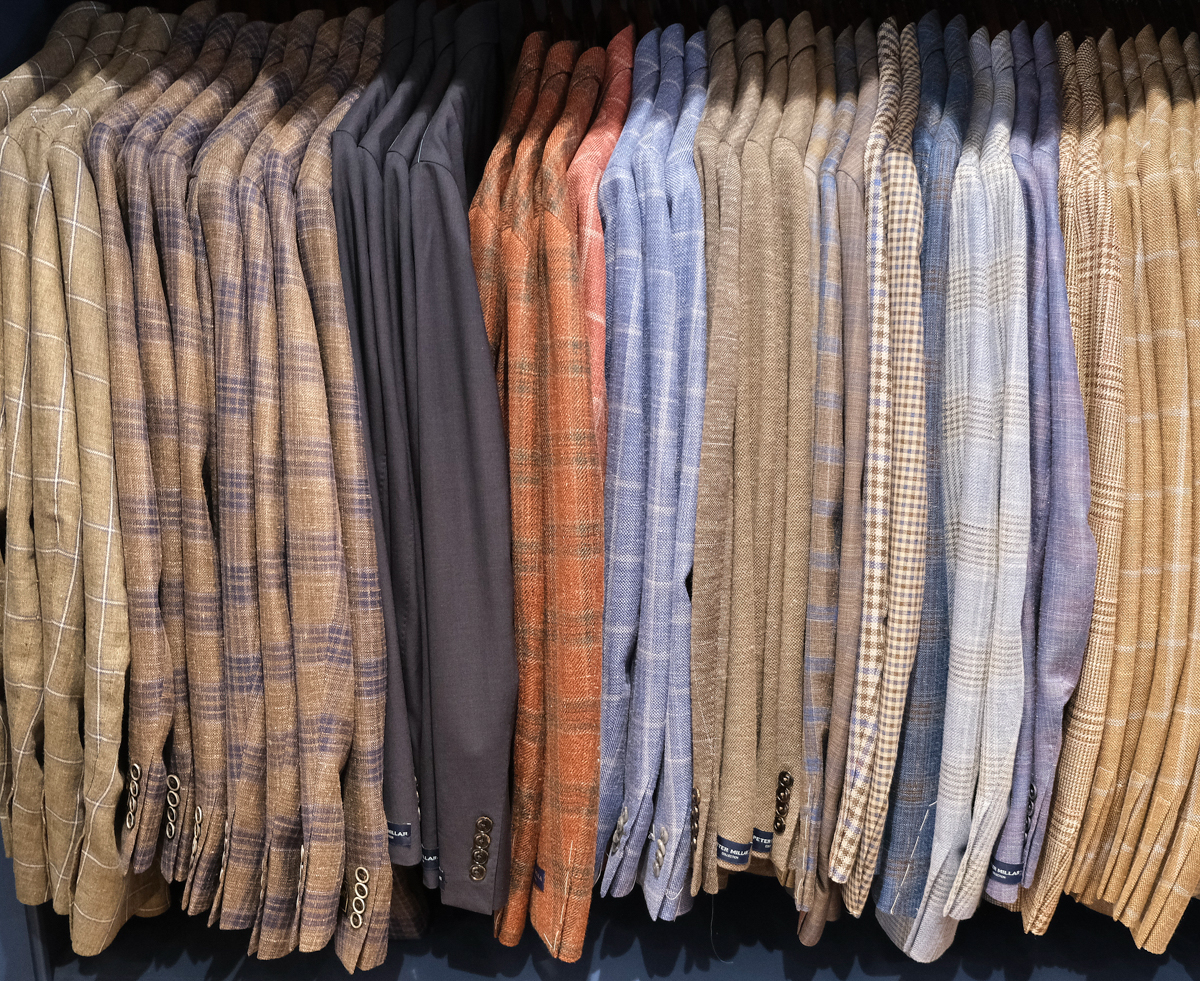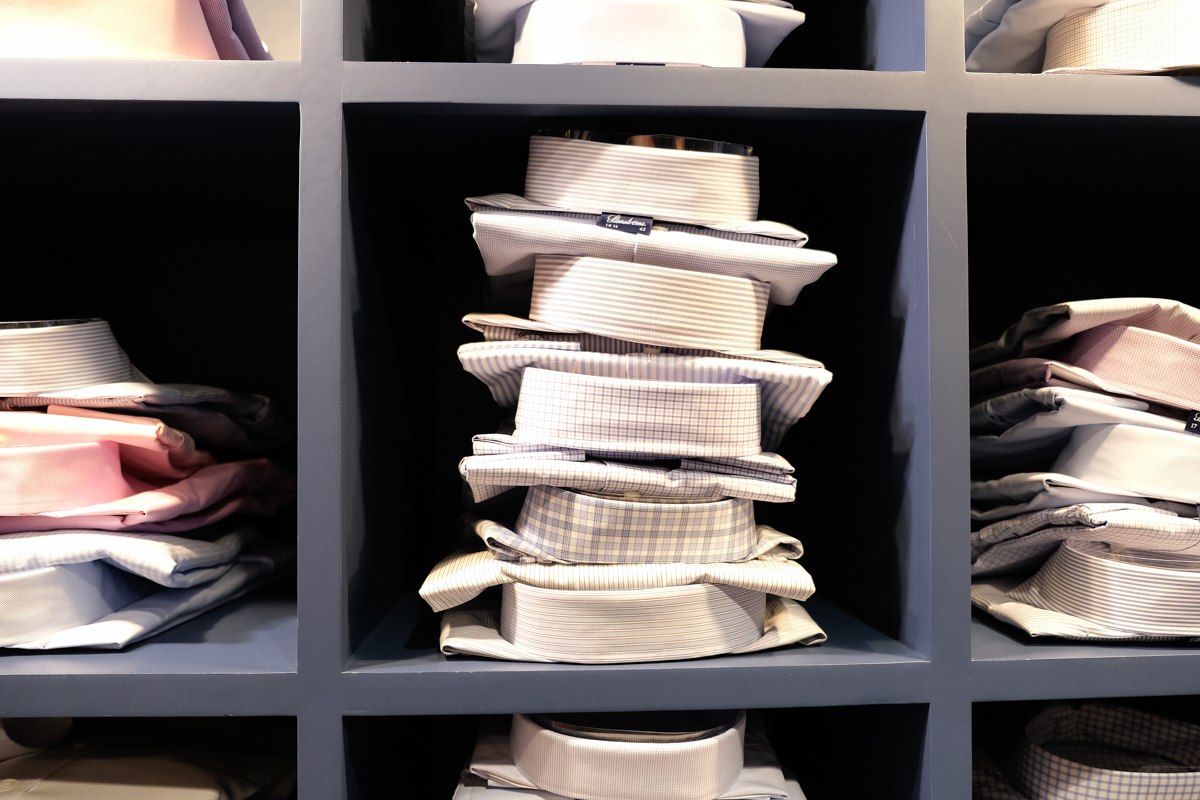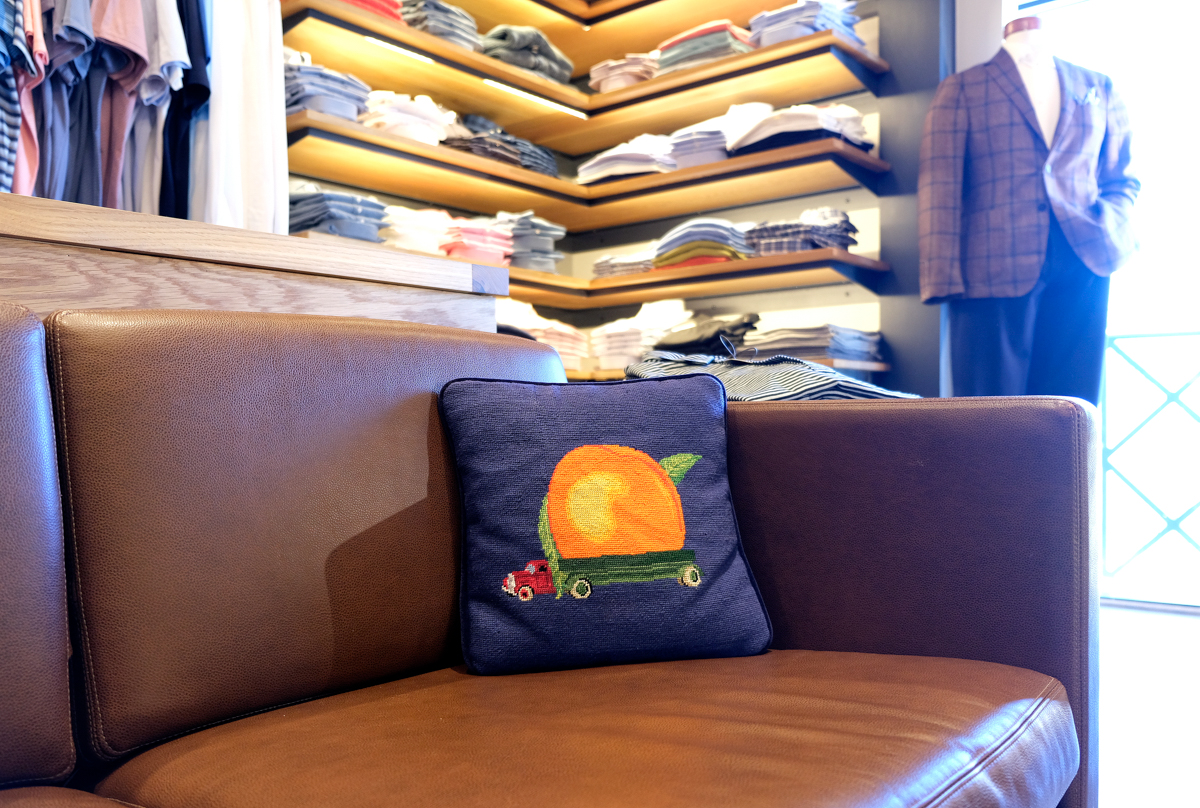 Interested in anything?  Call the shop and they'll take care of you.