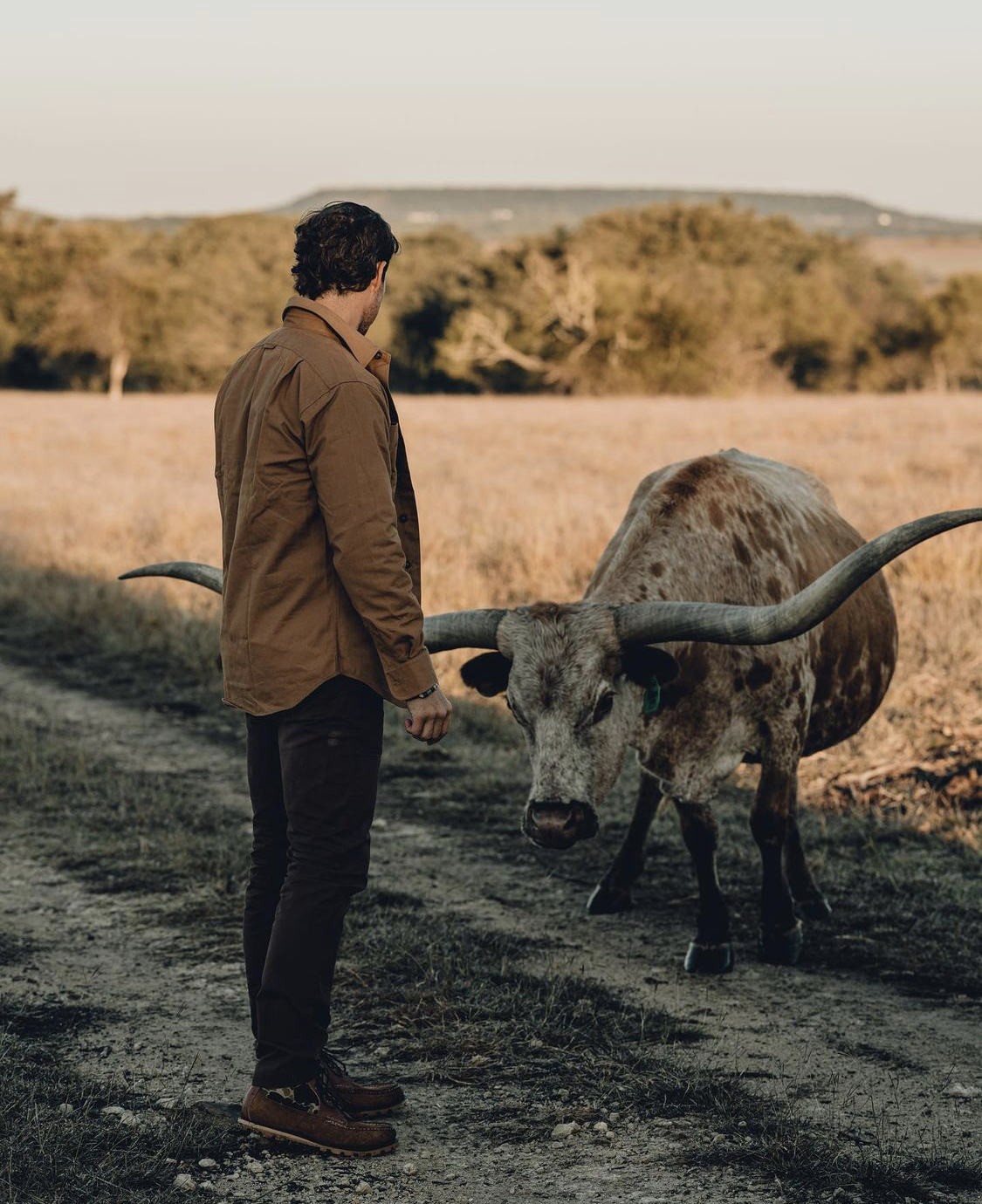 The folks at Ball and Buck recently released two new pieces to their already stellar lineup: the Scout Shirt in weathered moss and the Mariners Overshirt in ground nutmeg.
The Scout Shirt has been around for quite a while and is probably the most versatile in the Ball and Buck lineup.  The reason I like this one so much: it's 100% cotton.  I have plenty of tech shirts (some from Ball and Buck), but it's nice to find a well-fitting outdoor shirt in natural fiber.  Now, their Scout Shirt does have a few tricks: underarm vents, a micro-fiber cloth at the hem, and double pleats on the back.  This is a wash and wear job that can go from the office to a Zoom call, to the field.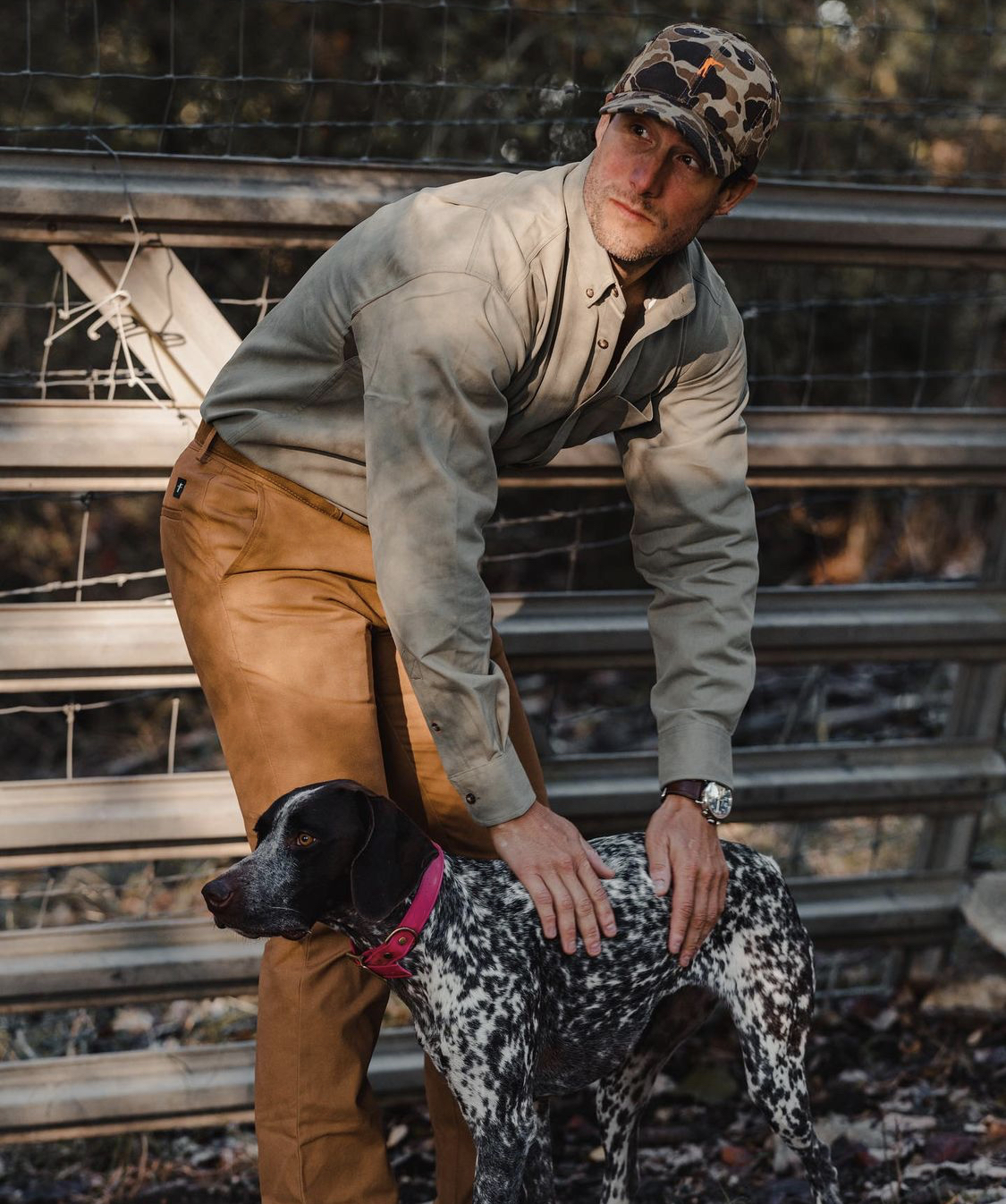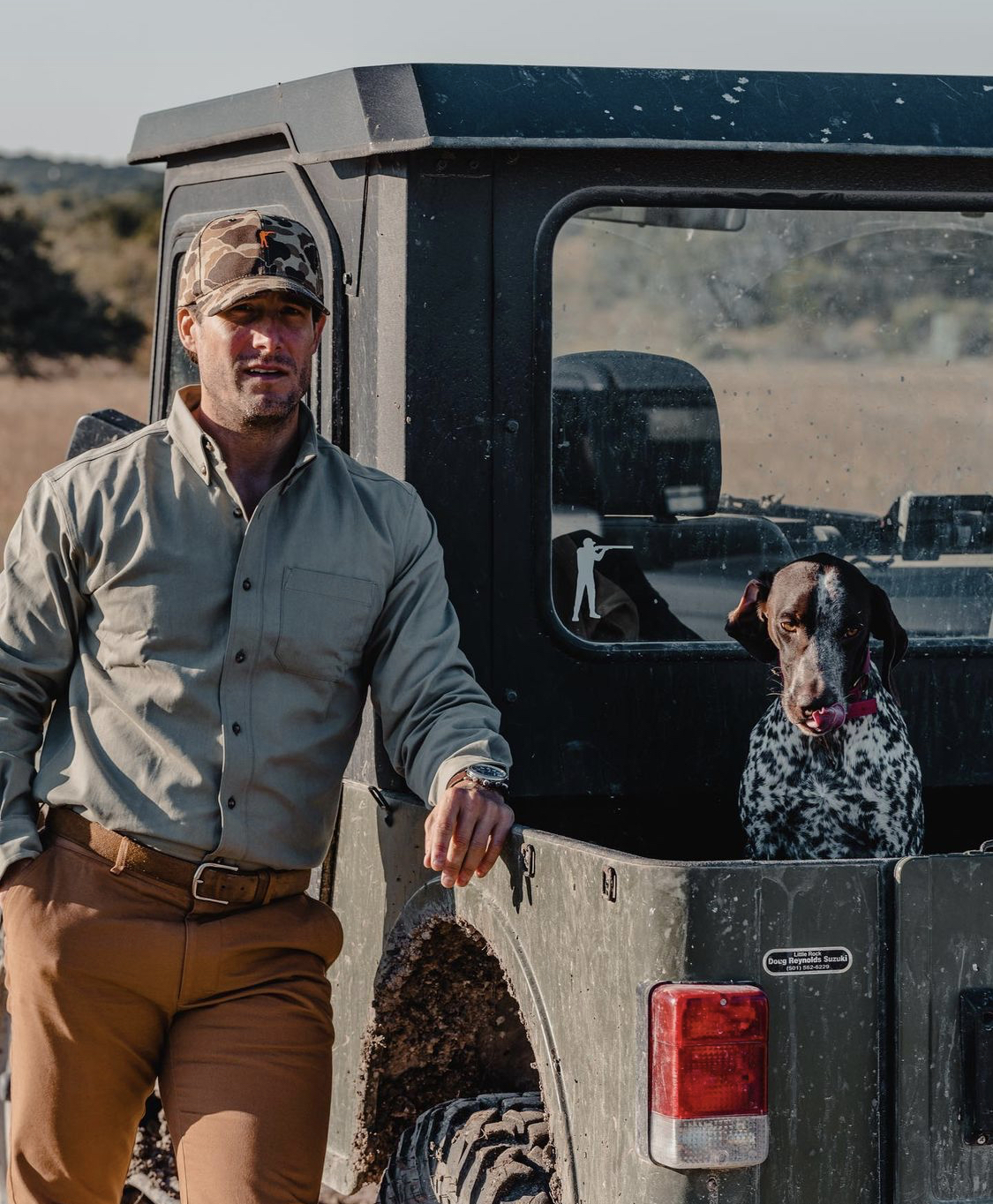 The Mariners Overshirt has also been a staple in the Ball and Buck catalog for quite some time.  Usually offered in wool, this go-round is in their 8.8 oz Duck Canvas.  GREAT for a layering piece here in the South, whether chasing birds in the field, hanging out in the lodge (or at the sports bar), or as a quarter-zip alternative as a thinner outer layer.  The double chest pockets are mighty handy, as are the hidden front buttons, so they won't catch on anything.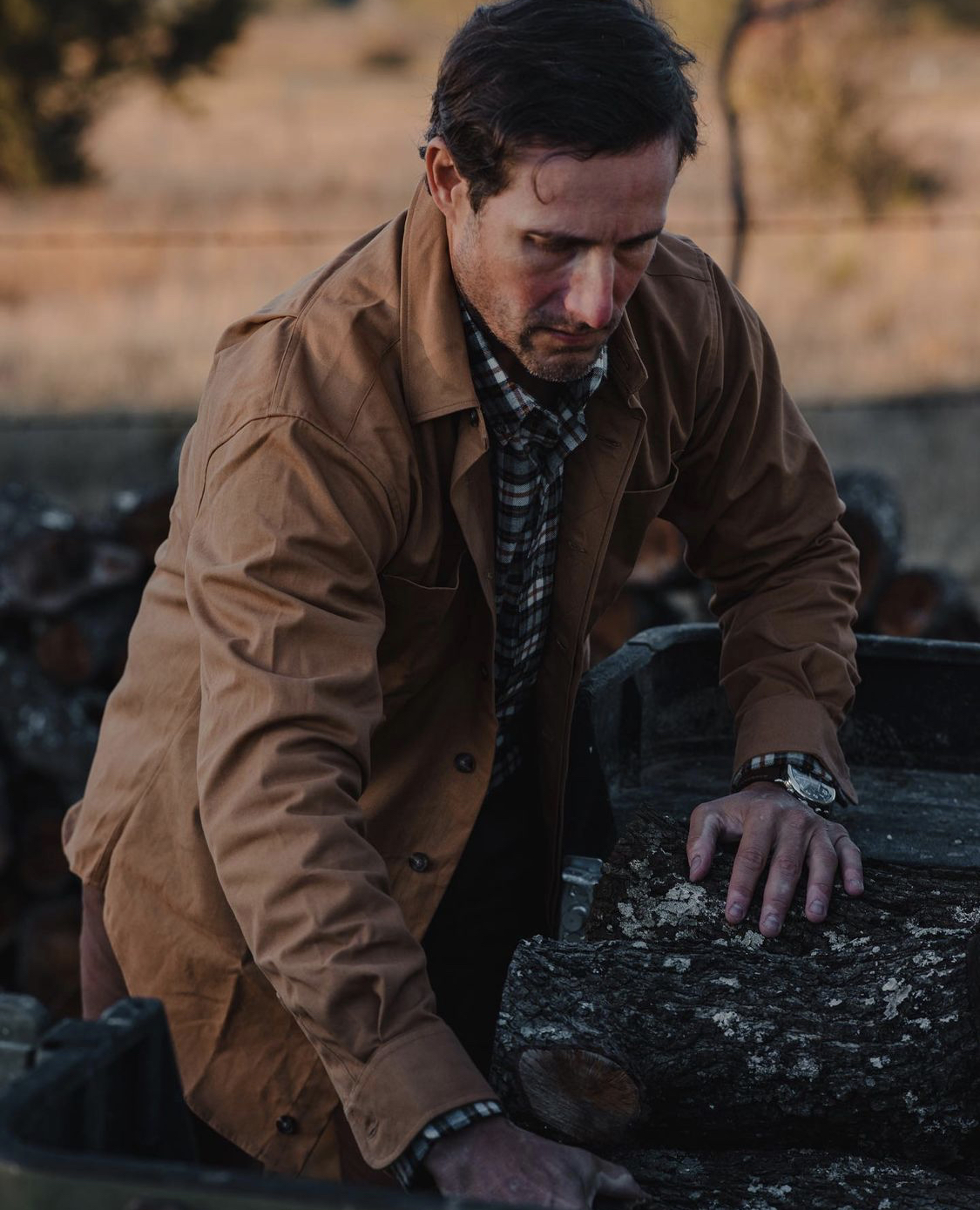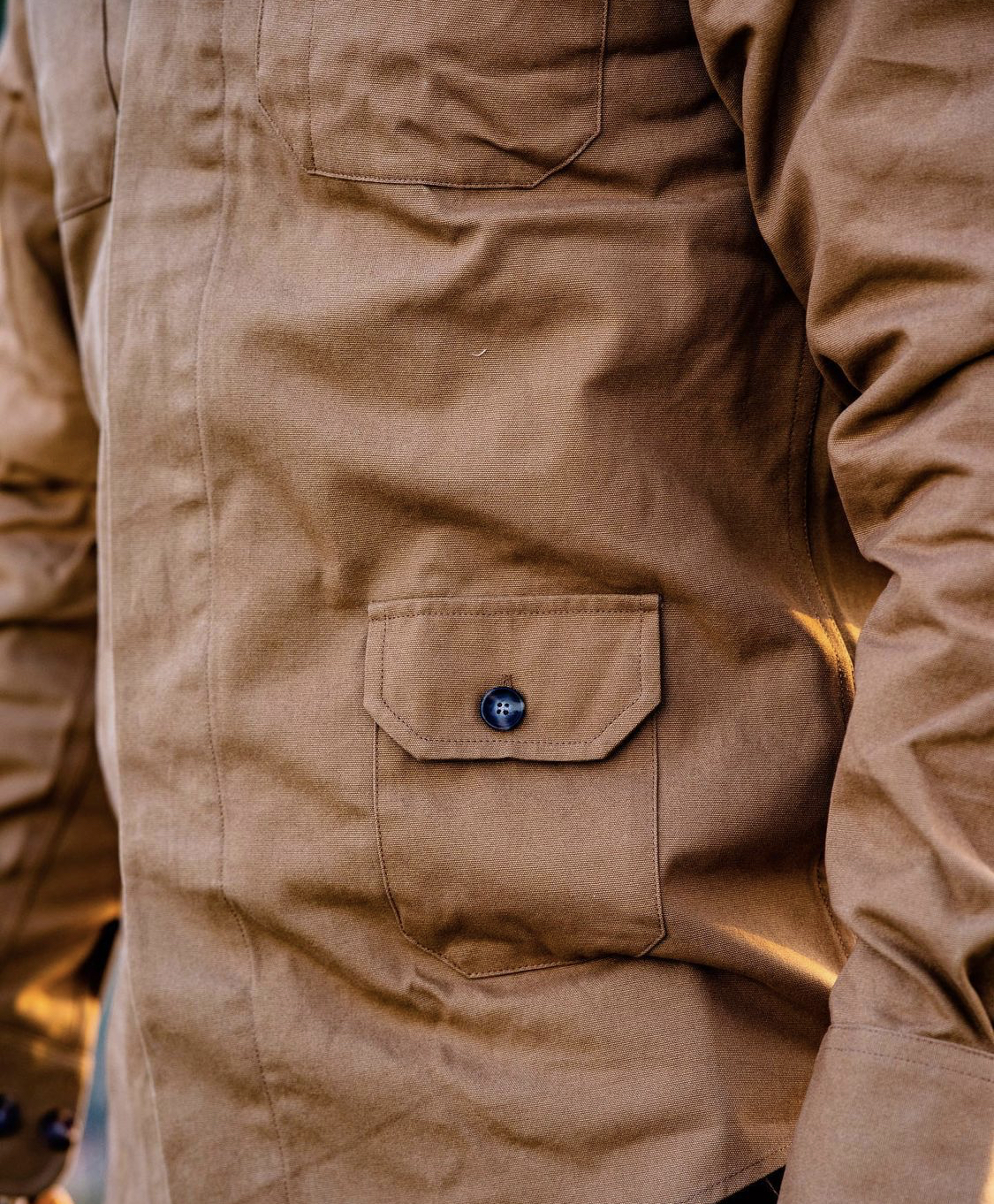 Both are available on the Ball and Buck website now in limited quantities.