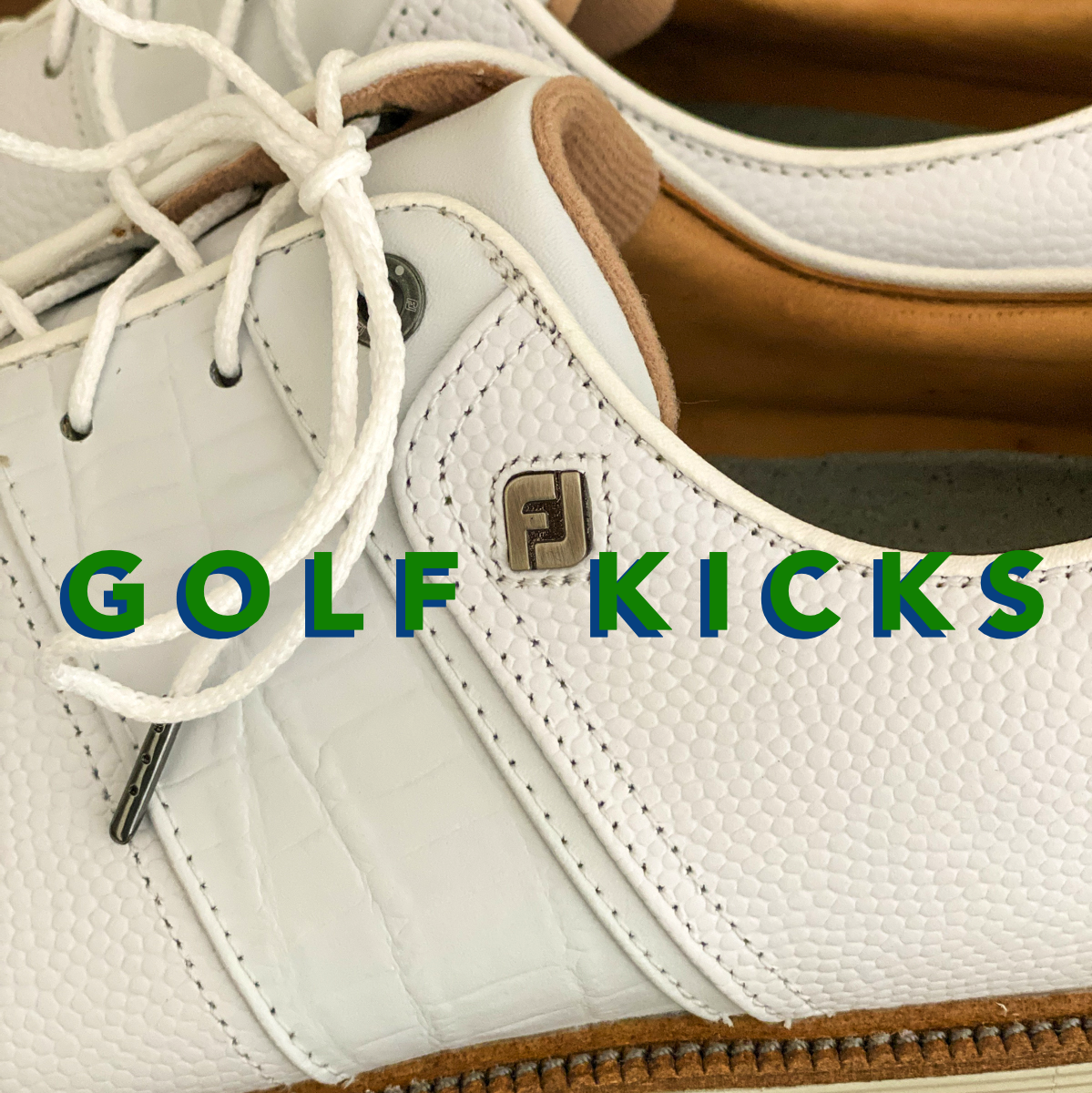 This is the first pair of *new* golf shoes that I've owned in I don't know how long.
I know that sounds weird, but over the past couple of years, I've bought and restored Footjoy Classics, which along with the original Dryjoys, have been my golf shoes of choice.  Essentially Footjoy has owned the golf shoe market for as long as I can remember.  There are plenty of brands that are making strides.  G/Fore makes a good shoe, and I have a couple of buddies who swear by them.  Nike does good work, but they are a little too athletic for me.
When thinking about a golf shoe, I like an aesthetically pleasing look.  Preferably something classic vs. something new and athletic.  I also want something waterproof, or at least water-resistant.  Lastly, I avoid the athletic material vs. leather, because they look great out of the box, but dingy after a couple of rounds.  I was having a conversation with my friend Bill LaRossa about these, and he convinced me that these were right up my alley.
Enter the new Footjoy Dryjoy Premier Packards.  As soon as they announced these, I knew I wanted a pair.  I absolutely love the look.  Footjoy's design team did a fantastic job of marrying the classic silhouette with some modern touches.  The tonal white alligator saddle is a nod to all the traditionalists, and the clean toe box and the white sole is a good, modern take on today's golf style.
For me, I see these golf shoes as transitional.  Wear them with shorts in the summer, and with pants in the Spring, Fall, and early Winter.  Slight-to-no-break on the pants.  No-show socks.  Killer look.
Details: