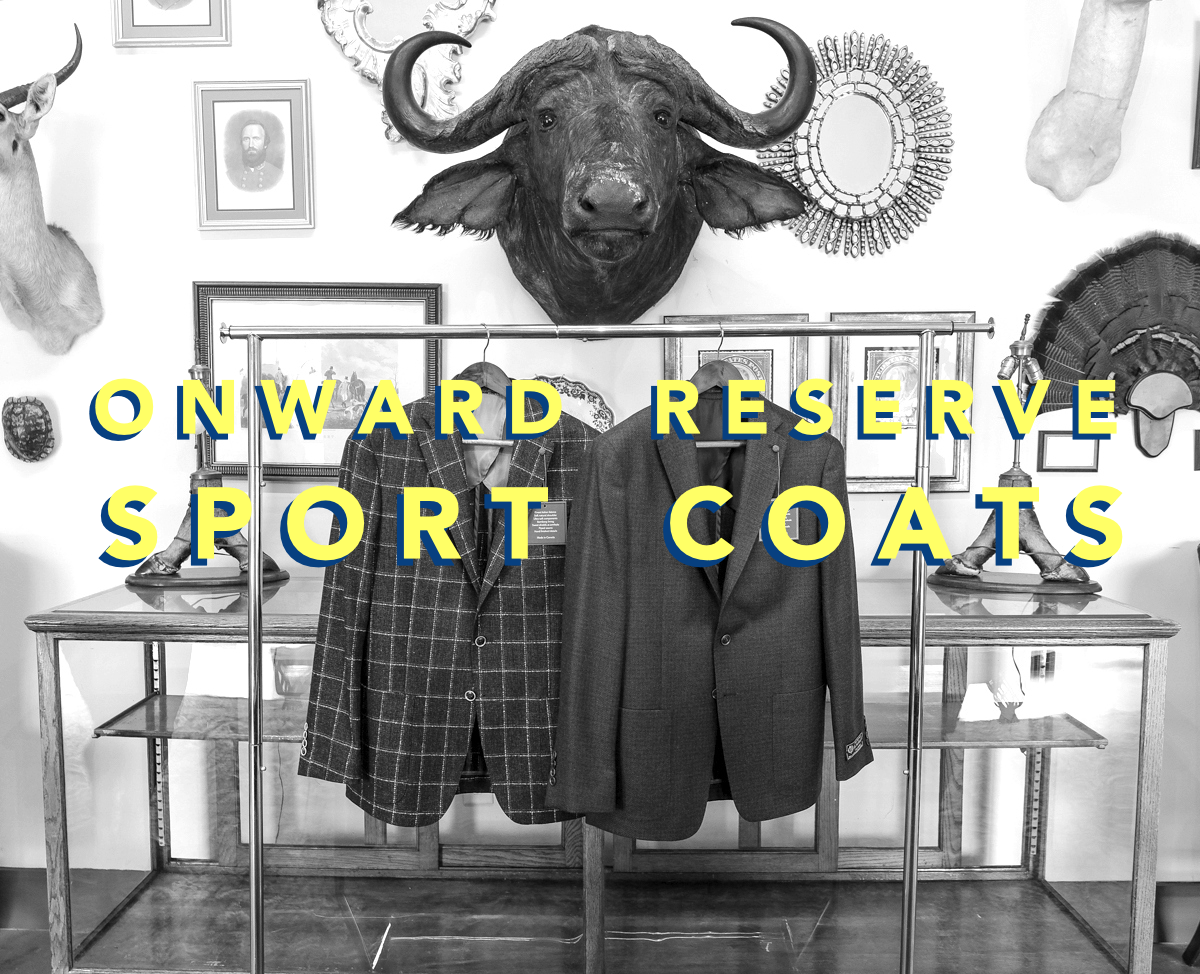 Normalcy is coming.  In whatever form it'll be…  As we ease back into the office, I've been pretty clear about using it as an opportunity to control your optics by focusing on your look in a physical work setting.  You've got a closet full of excellent options, so take advantage.  A really smart (and easy) option is to add a sport coat to your daily look.  There isn't a better way to elevate a look than with a sport coat.
Our long-time friends at Onward Reserve have hit their stride in the Sport Coat arena.  They've been releasing a select few over the last couple of seasons, but this Fall they absolutely knocked it out of the park.  They offer four really strong options this year (seen here).  I went down to their offices to check them out.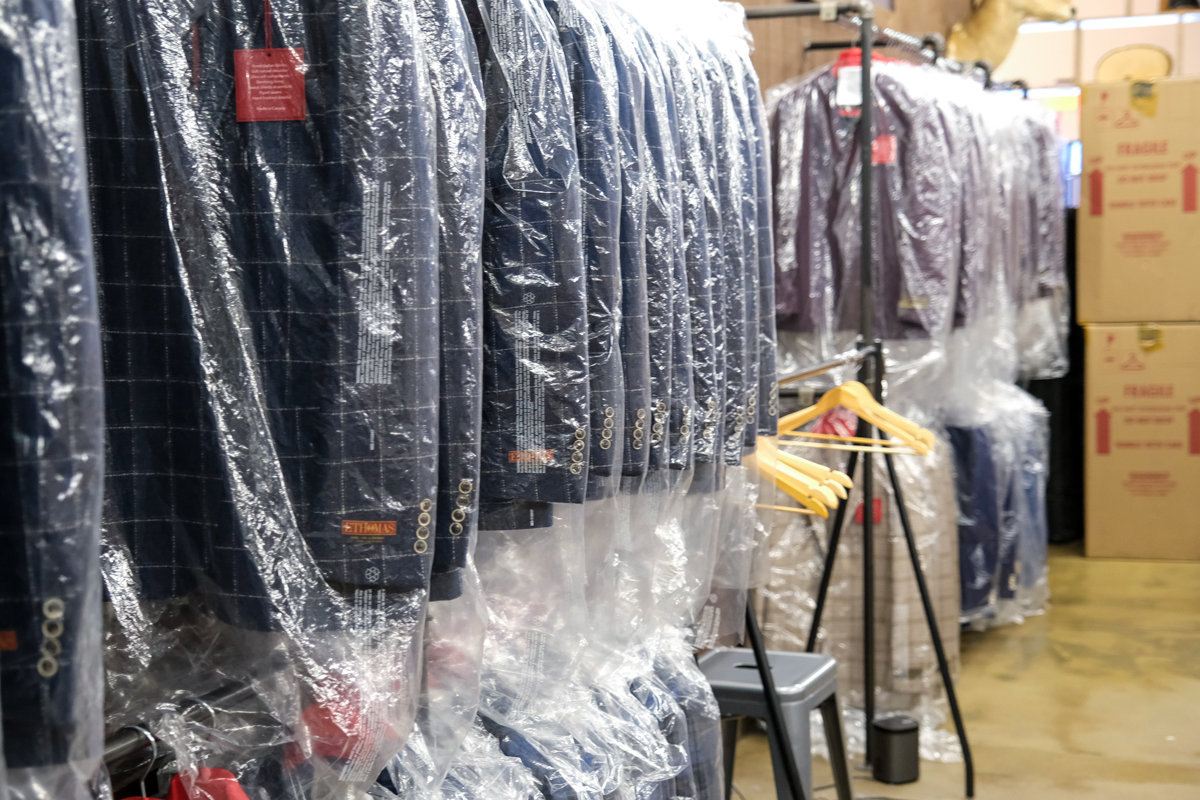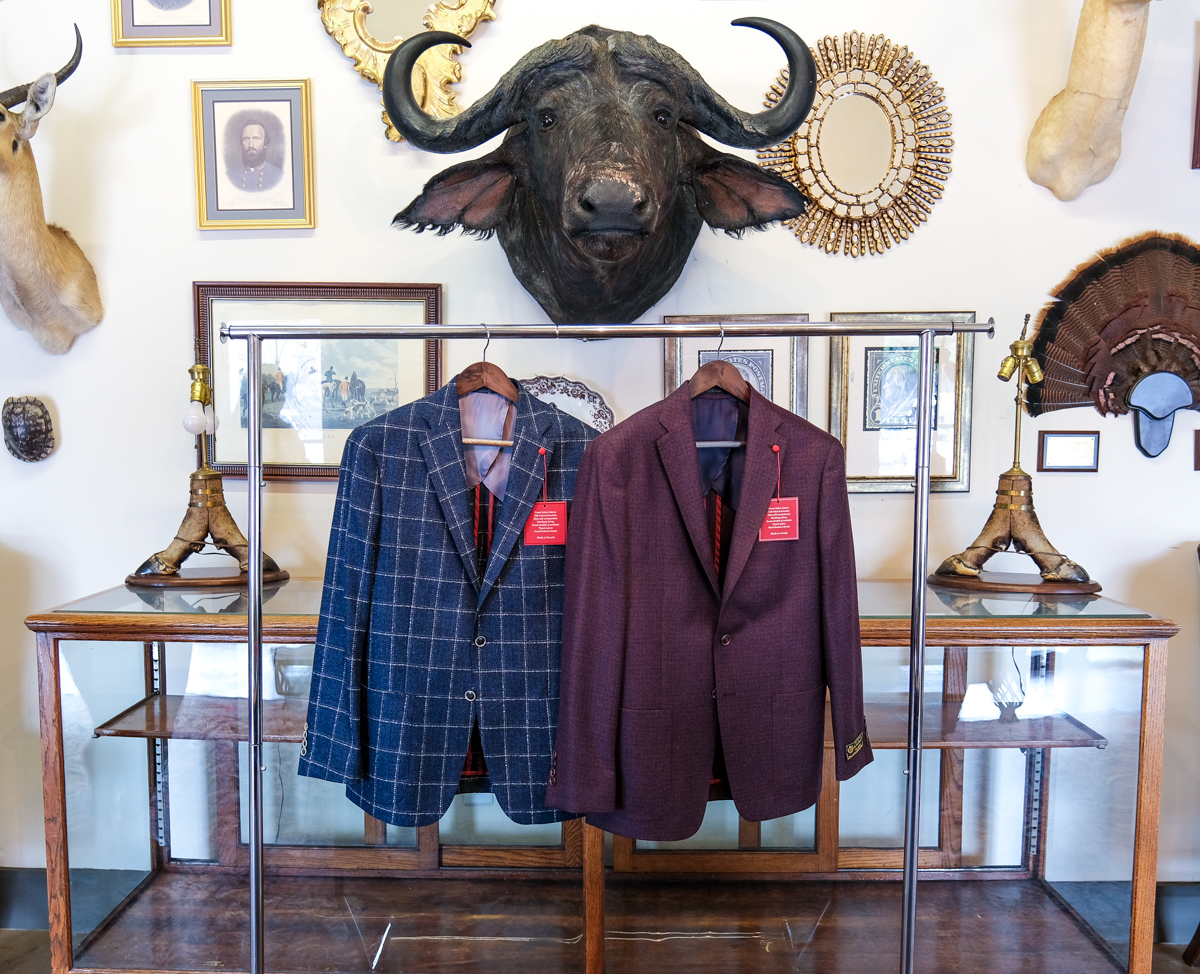 Of their Fall 2021 collection, there are two that really stand out for me:
First, the navy E.Thomas Navy Windowpane option.  This is a fantastic option as a 'middle 80%' sport coat.  Meaning that it will work in 80% of situations where you want to wear a sport coat.  The texture of the fabric is what really sets this one apart.  It features 10% cashmere making the wool sport coat extremely soft.  This one wears as a linen jacket.  It'll look cooler once it develops some wear wrinkles around the elbows, giving it a 'cool' look.
Paired with anything from khaki or grey 5-pockets, chinos, or good jeans with a solid dress shirt or OCBD, you have elevated your outfit from a middle manager to a VP just by putting it on.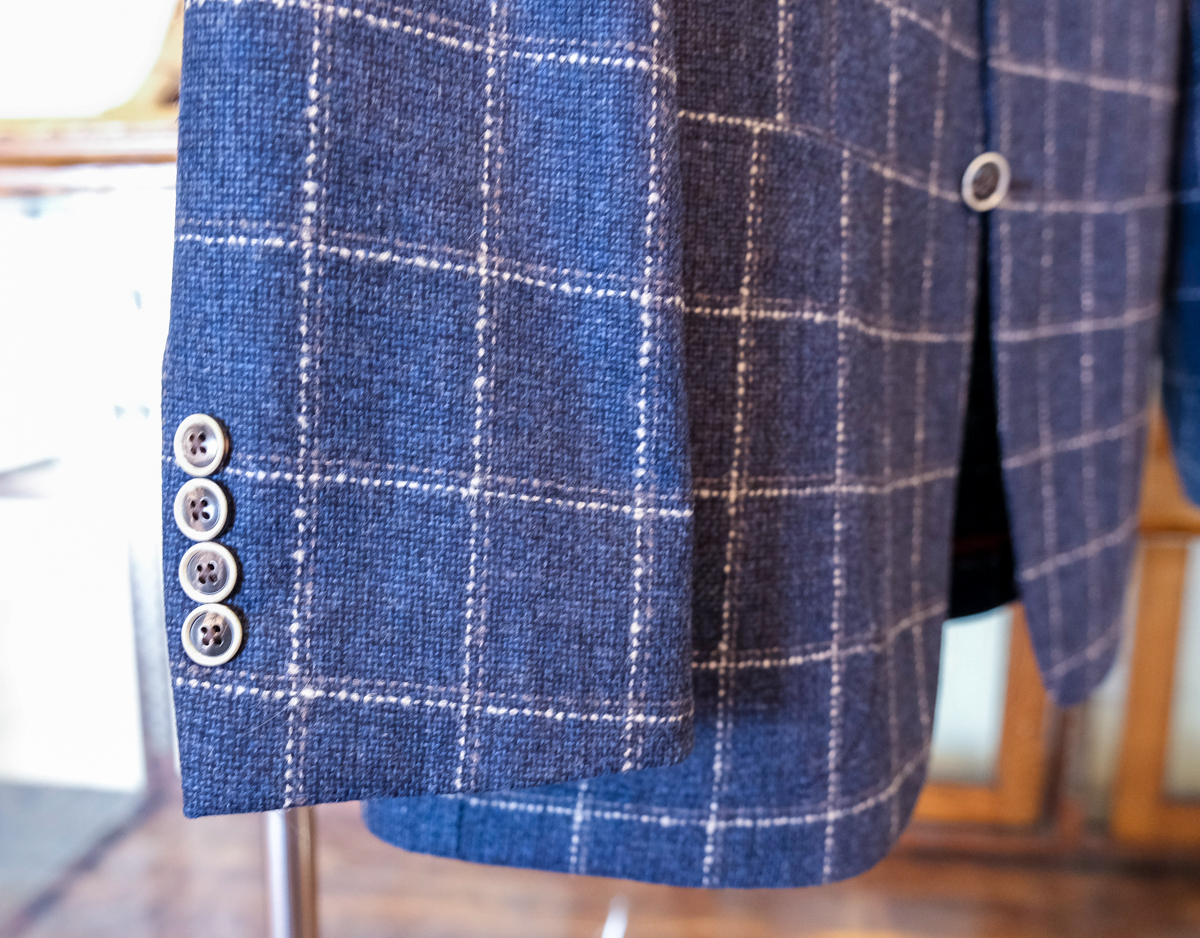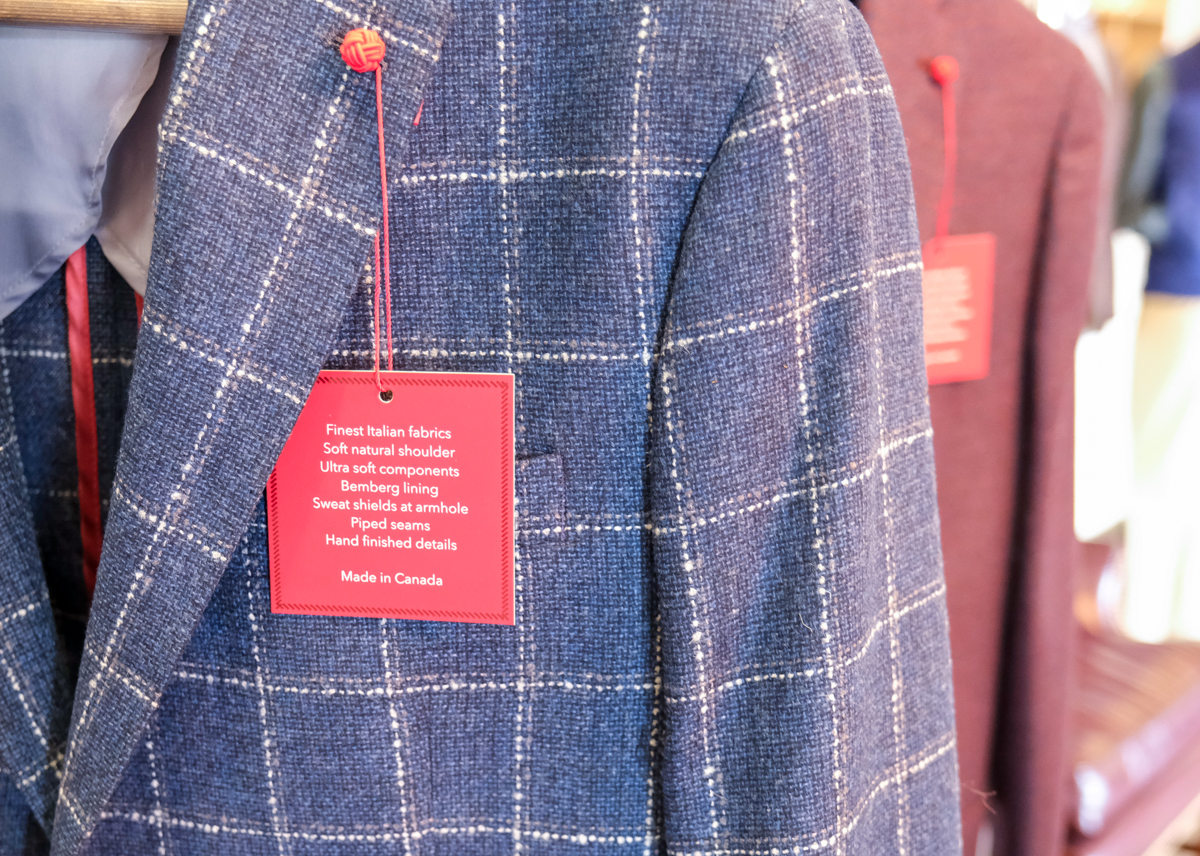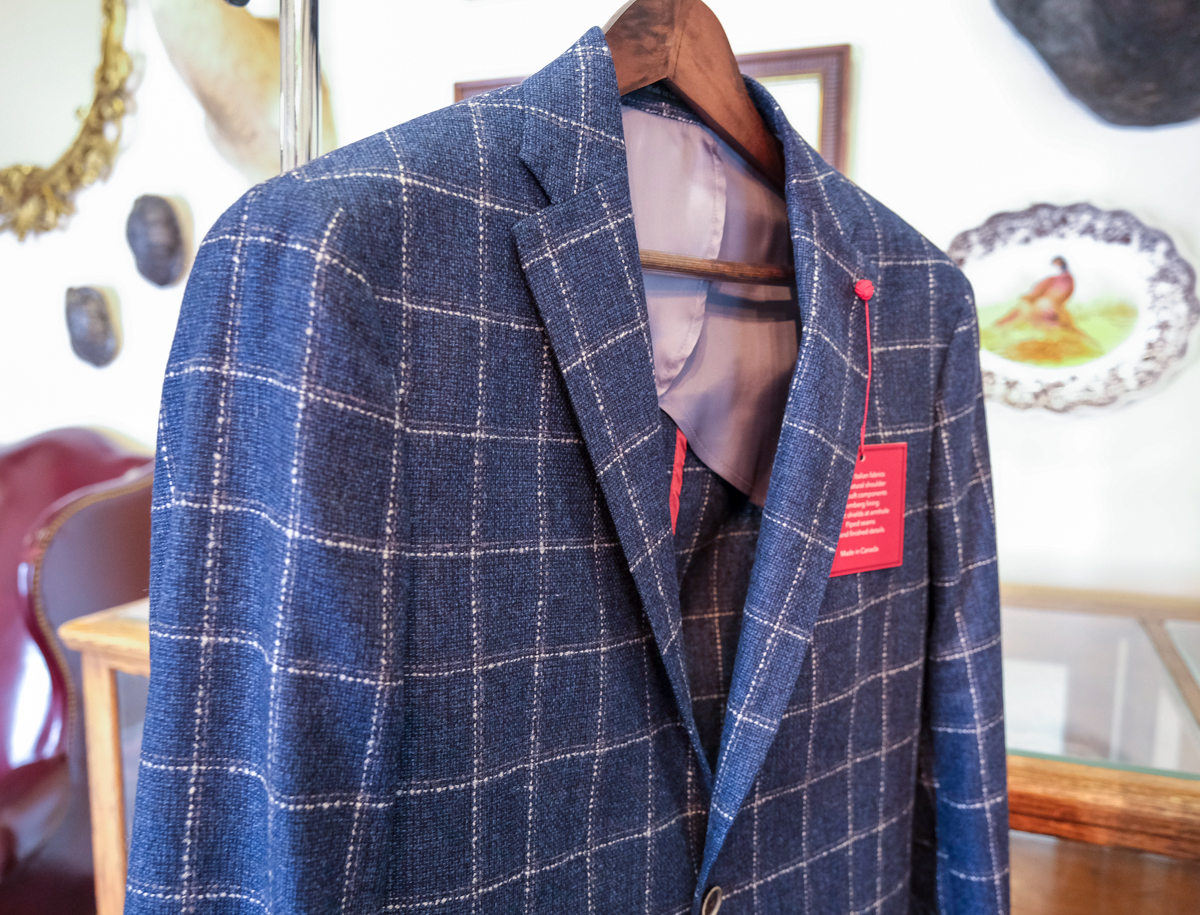 Second, the Loro Piana Red and Navy Houndstooth sport coat.  This one is a heavy hitter and a great option as a 'new neutral'.  This is the dressier of the two.
This is the jacket that you opt for with a pair of well-fitting charcoal trousers or a pair of dark jeans.  Again, since this jacket is a houndstooth, I'd recommend a solid dress shirt.  The Loro Piana wool is as nice as it comes.  It is very soft to the touch and has a great drape off the rack.  The shoulders are lightly padded, but the pits are cut a little higher allowing you a full range of motion.  Doing this one right shows that you are the coolest guy in the room…you really know what you are doing.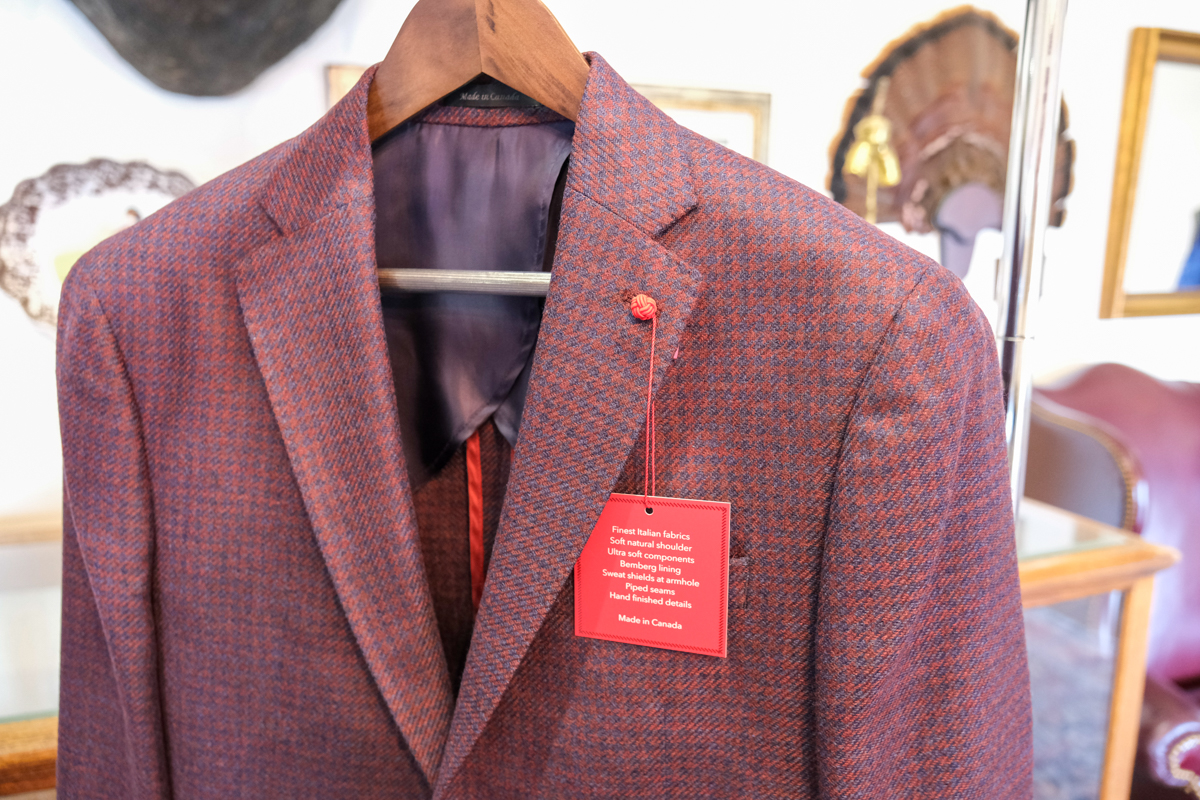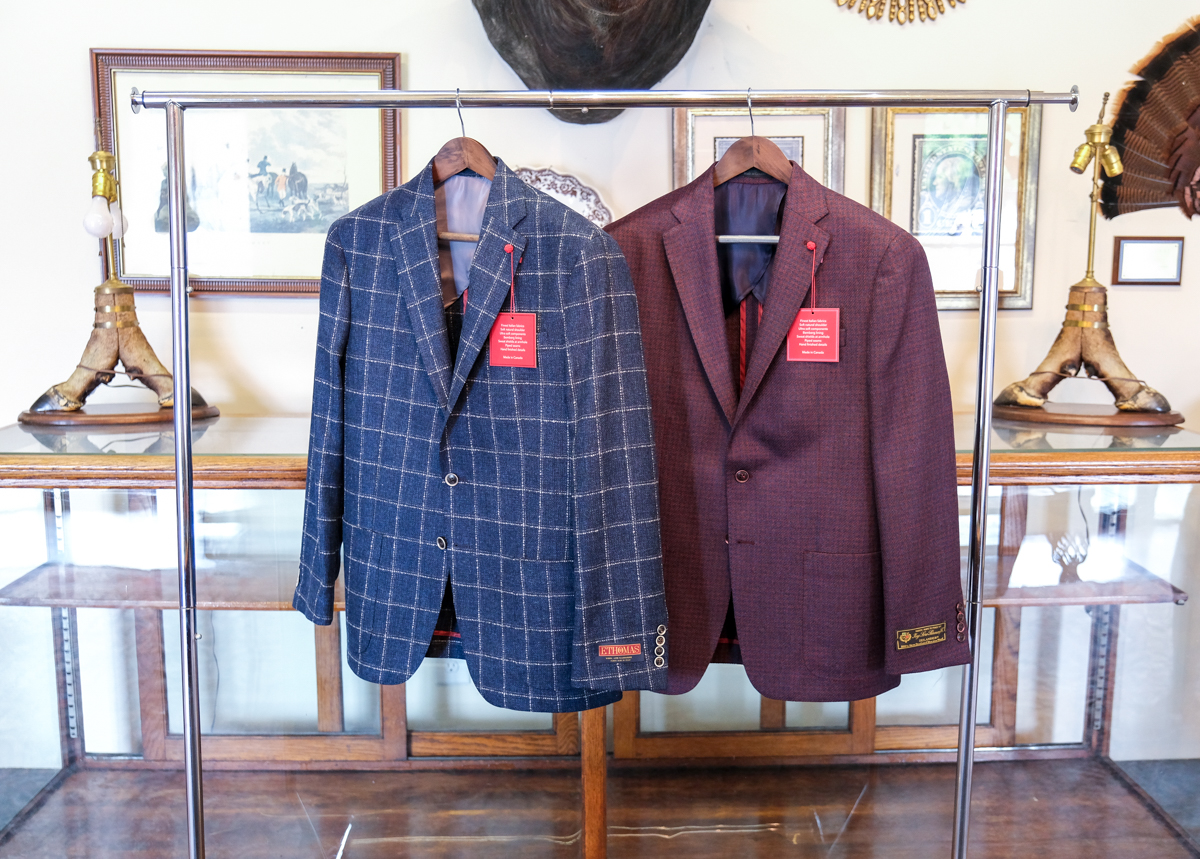 The price point on both of these is a REALLY strong value proposition at $595 each.  These sport coats are very well made, and a timeless style that'll hand around your closet for some time.
Oh, and I saw some of the Fall goods (yet to be released…)…Don't tell them I showed you: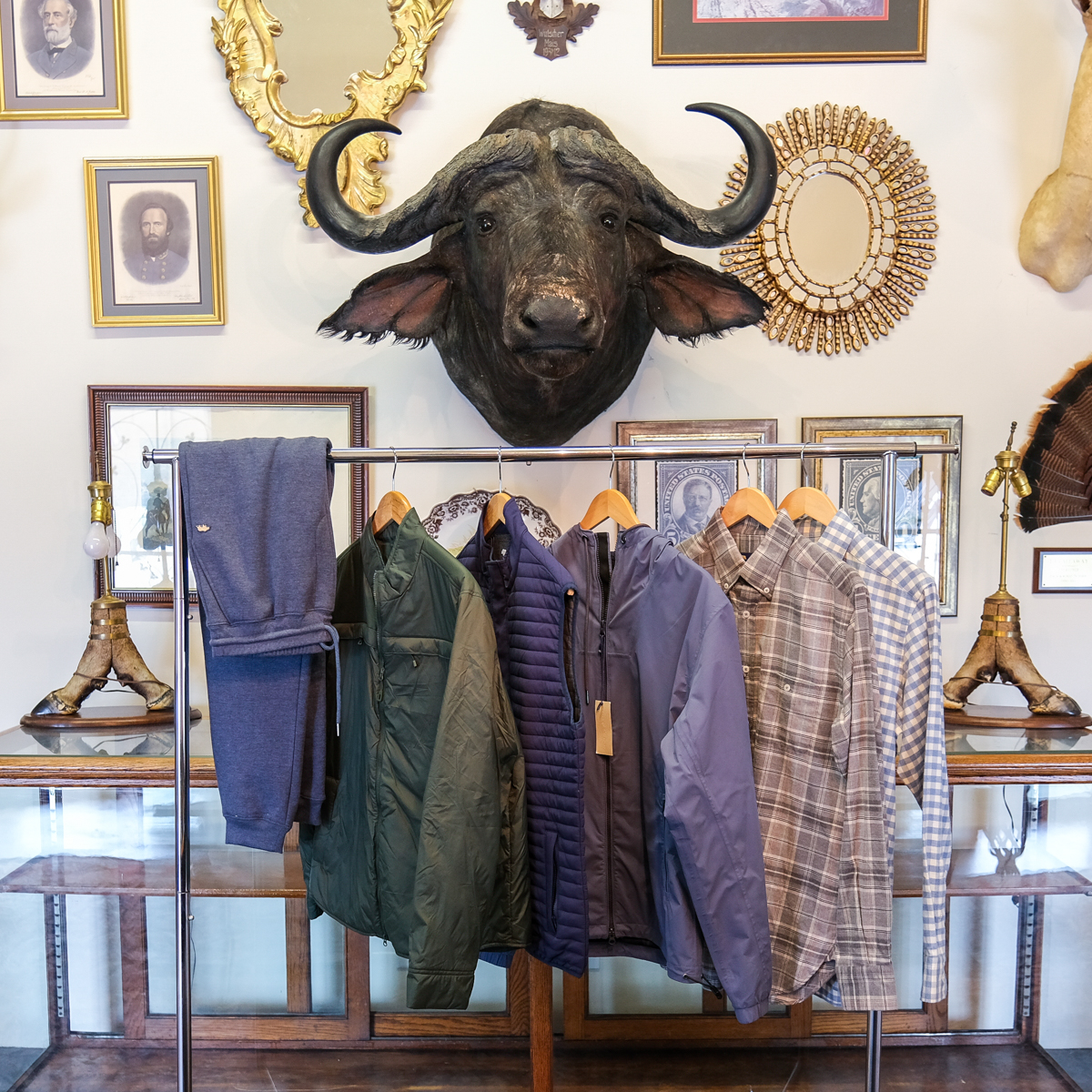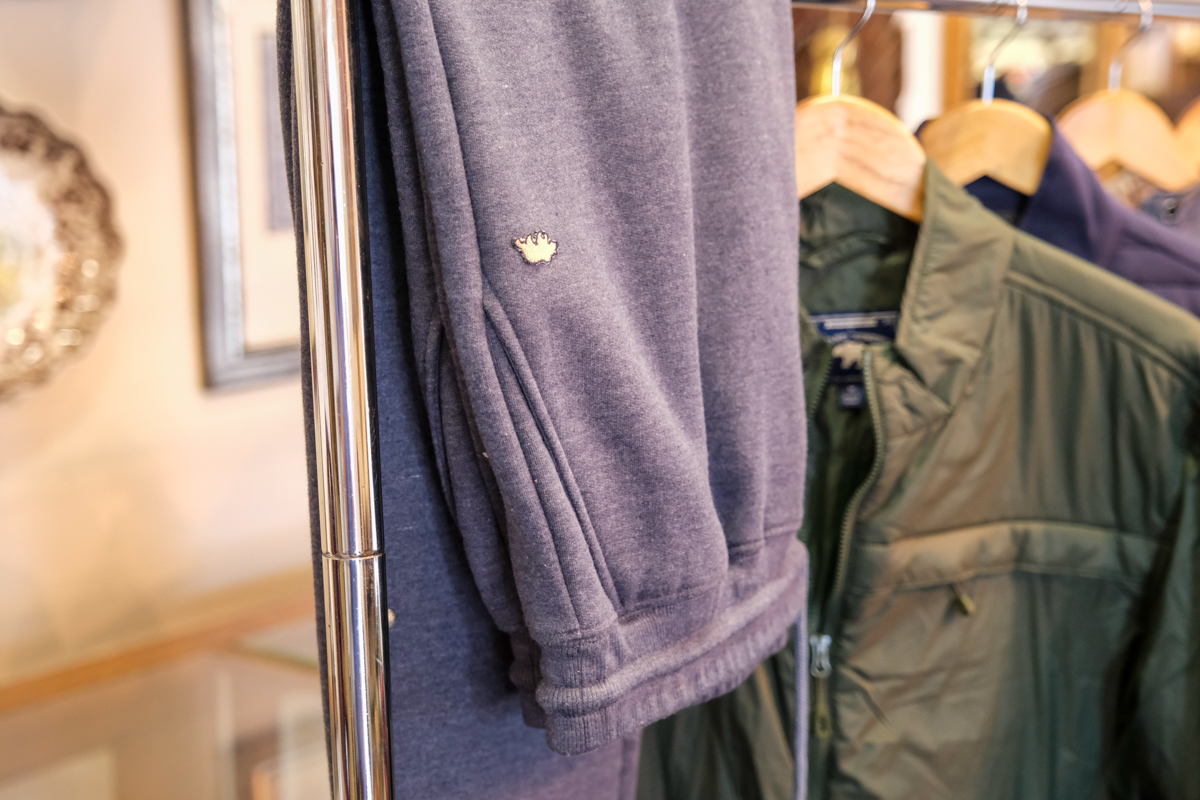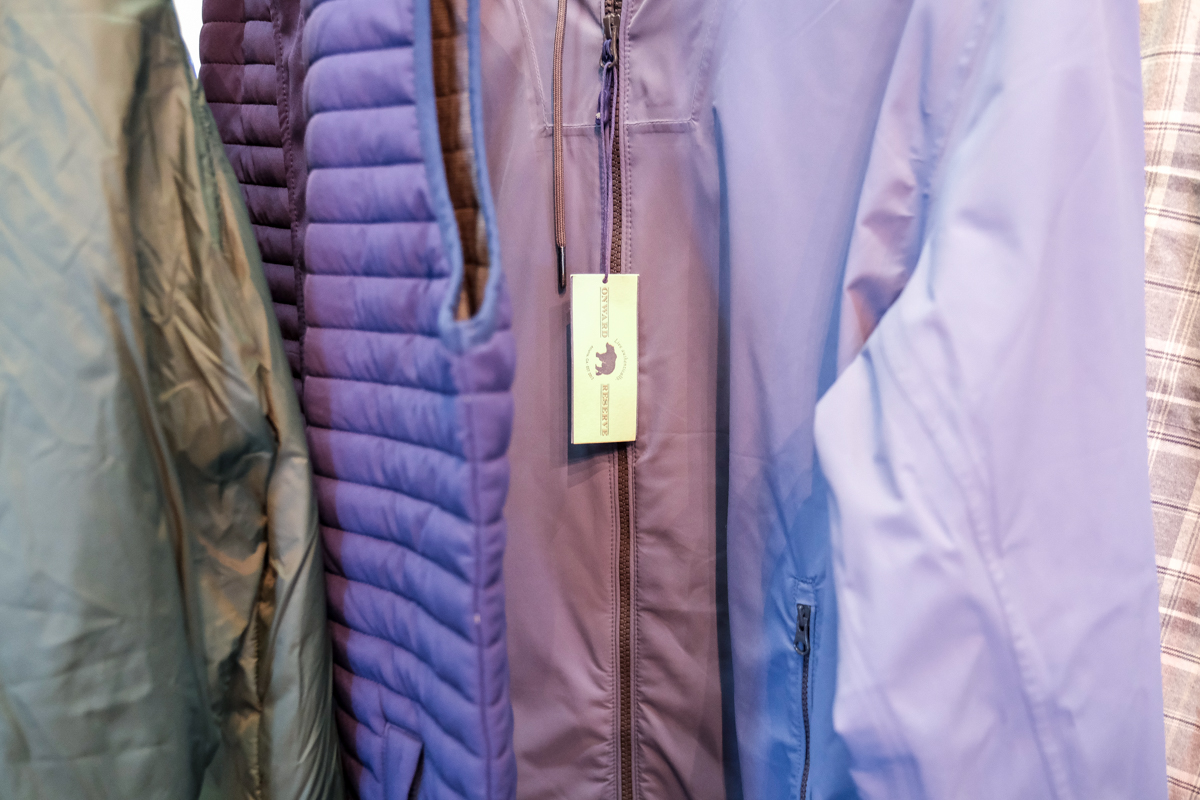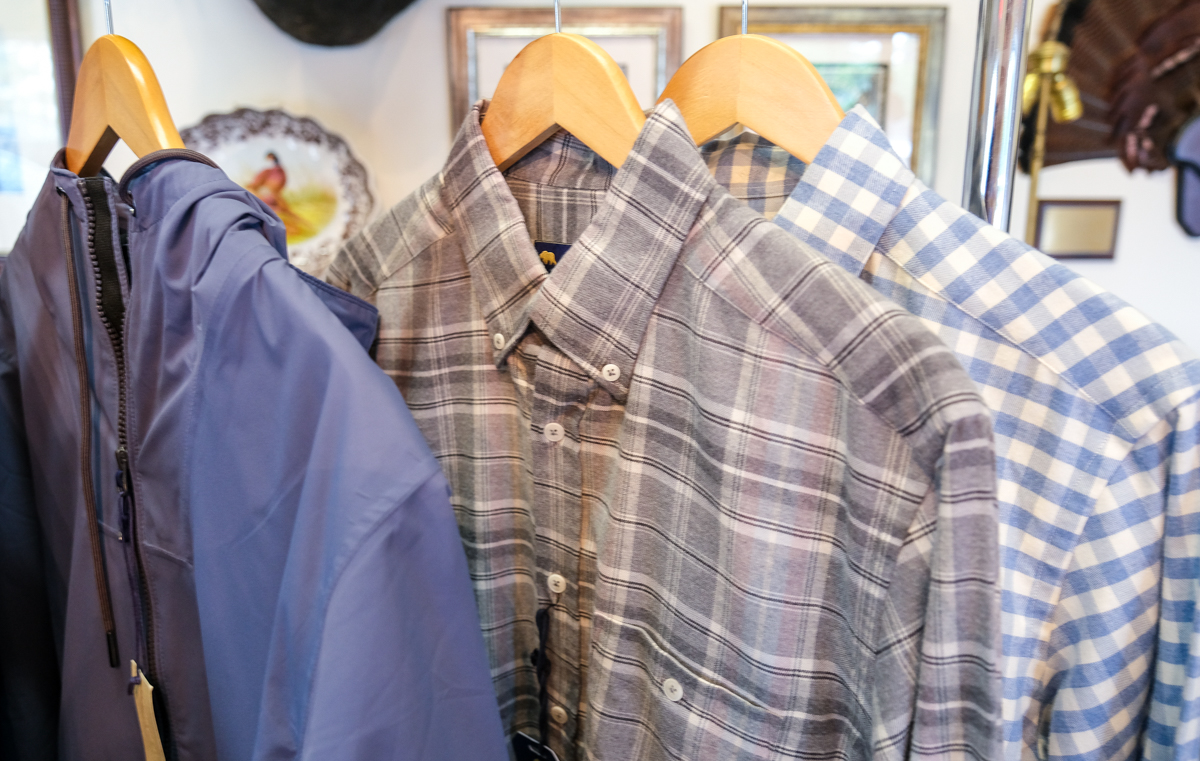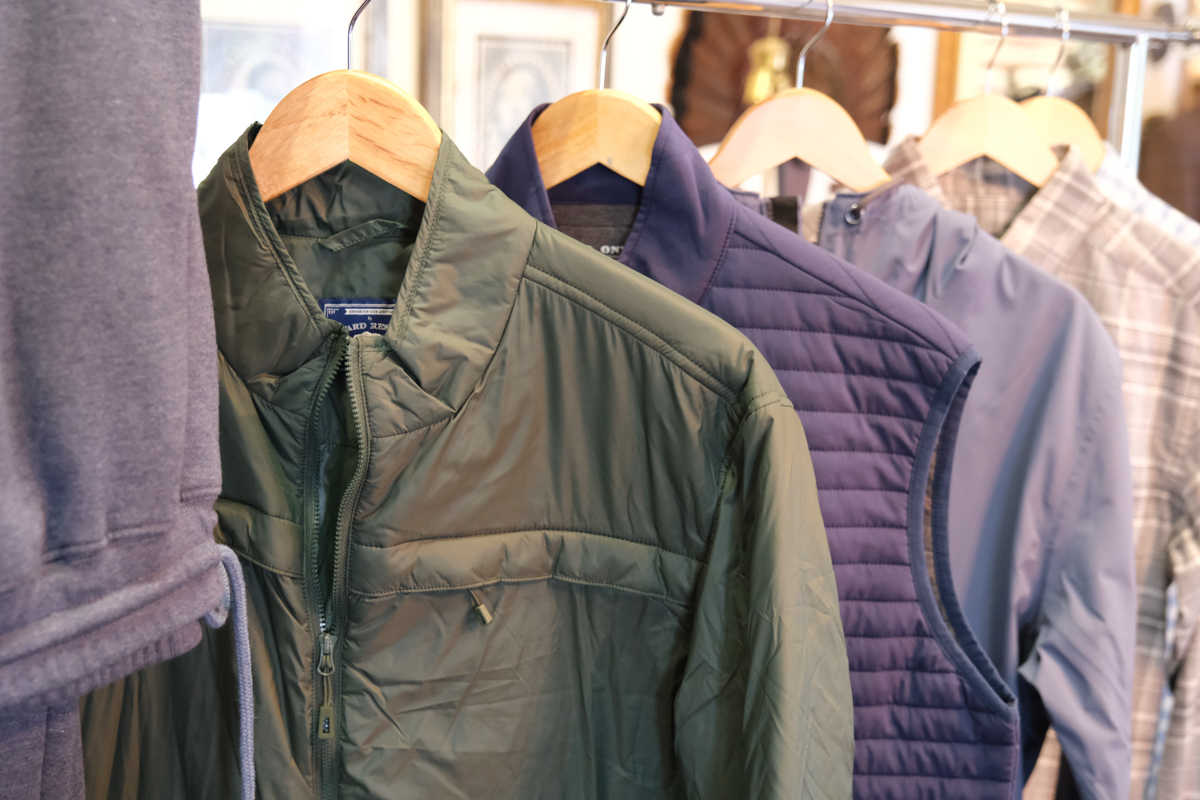 Keep up with the Onward Reserve releases here.