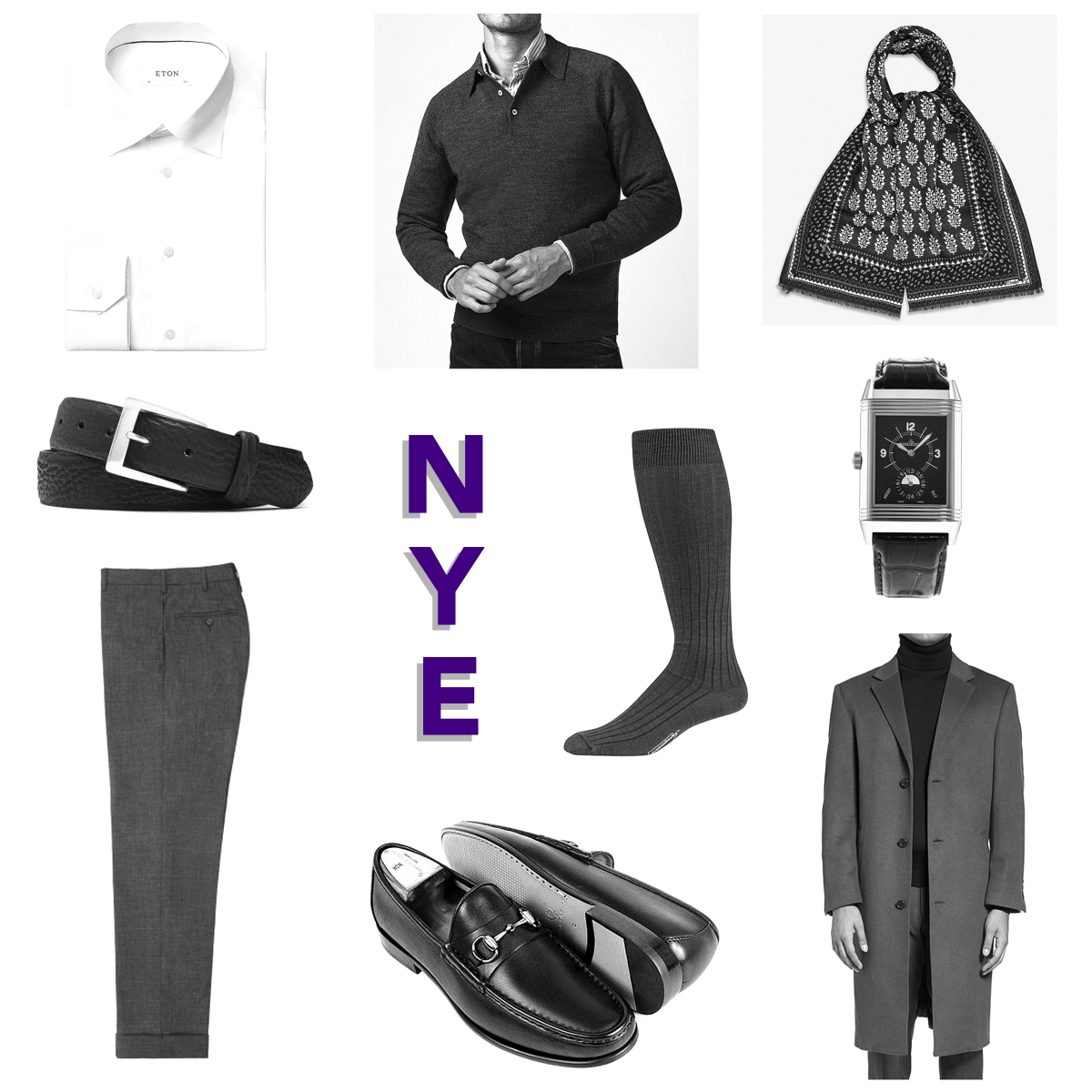 New Year's Eve is one of my favorite celebrations.  It's just another night, but the 'turning the clock' plays well with my psyche in that it's a night of optimism for what's to come.  For many years I spent NYE at the Fox Theater with Widespread Panic.  Then it was bouncing around Atlanta parties or watching the Peach Bowl.  Most recently, Mrs. RCS and I have hosted some fantastic NYE parties at our house.  That woman loves to host.
This year is a little different, for obvious reasons.  Our plans are to get together with our neighbors (aka – our 'pod') and ring in the new year with a catered dinner (something like Local Three), really good champagne, and music.  Mrs. RCS insisted that we all dress to the nines, which we all agreed was a great idea.  It's been too long…here's what I'm thinking: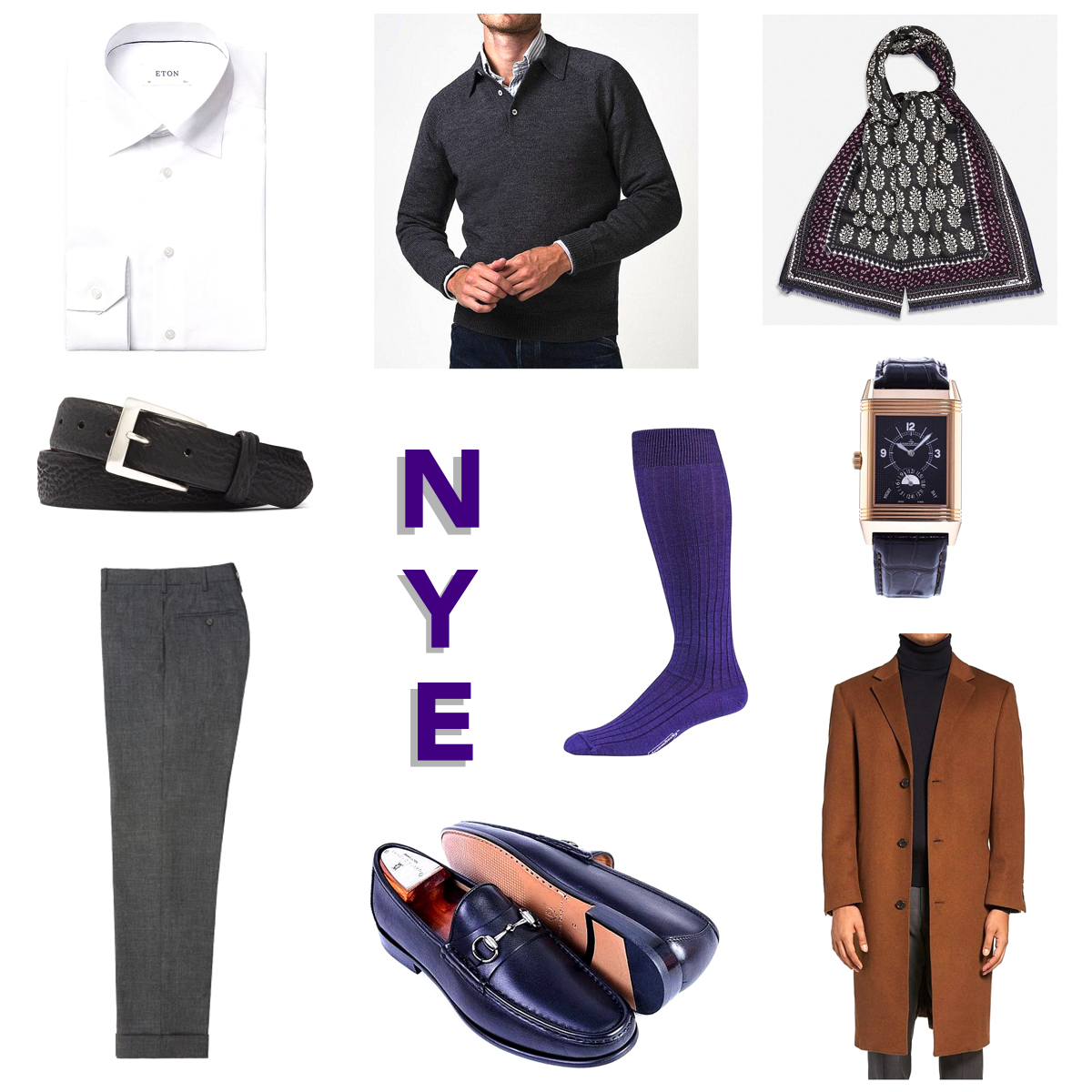 From top left:
Eton White Dress Shirt:  Eton arguably makes the best off-the-rack dress shirt in the world.  Get sporty.
Drakes Merino Wool Long Sleeve Polo: I dig the collar over collar look.  And this is a smart way to pull it off.
Drakes Print Wool Scarf: Maybe a little dandy, but I love these scarves as a way to dress up an outfit.   That long walk to the next cul-de-sac might get a little chilly…
W. Kleinberg Shark Belt: A sharp exotic, one you don't see too often.
Boardroom Socks Purple Merino Wool Socks: Add a little color to the outfit in an unexpected way.
Jaeger-LeCoultre Reverso Grand Date Watch: Bring out the big gun on NYE.  Two options to count down to midnight…
Sid Mashburn Grey Wool Trousers: Impeccably tailored with no break and a 2″ cuff.  These should be a workhorse in your wardrobe.
Martin Dingman Addison Horse Bit Loafers: Black sleds for a fun night.  Make sure they are shined appropriately.
Hart Shaffner Marx Wool & Cashmere Topcoat: The reality is that living in Georgia doesn't present too many opportunities for a heavy topcoat.  HSM makes a great, inexpensive option in a darker camel.  Worth the investment.
What are your NYE plans?  Got anything good cookin'?