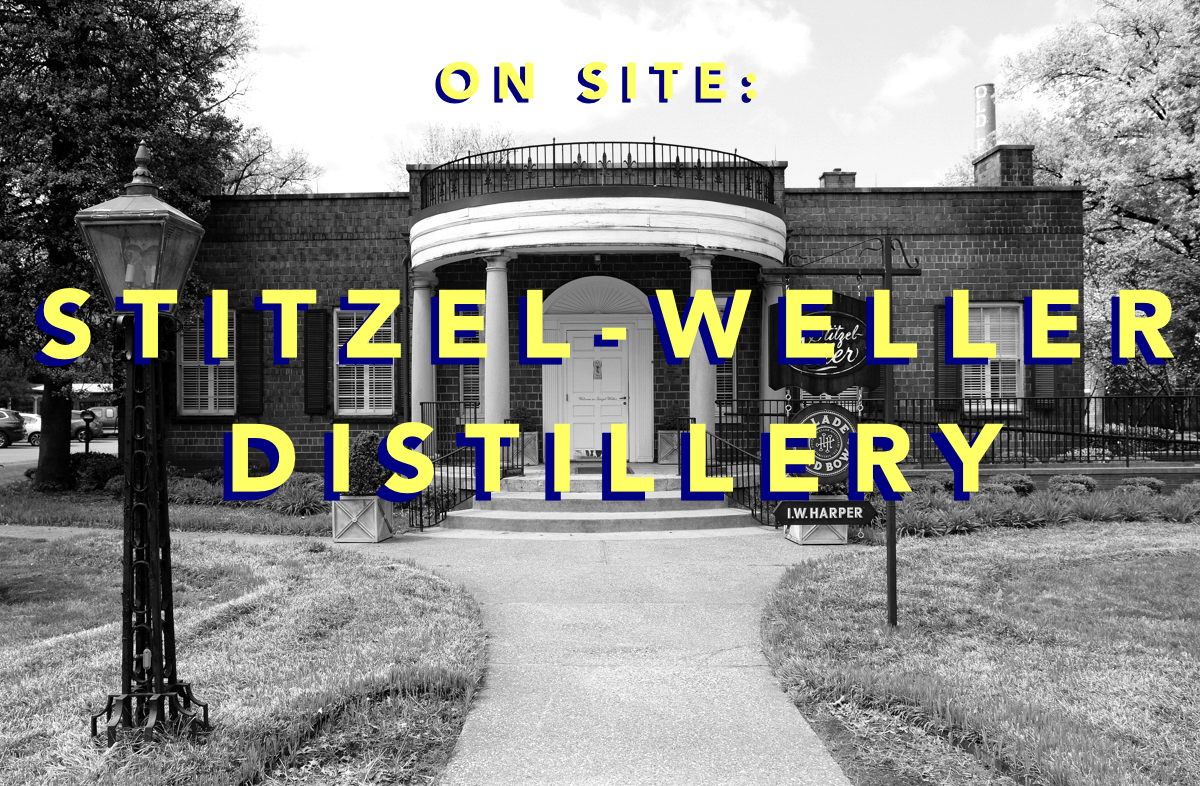 Admittedly, I'm a huge bourbon fan.
Interestingly, I've never been to the bourbon trail, or to a bonified distillery.
My relationship with bourbon isn't a unique story.  I grew up with a dad who loves the stuff, and has been drinking it since his mint julep days as a KA at Presbyterian College.  I started enjoying bourbon in college, often mixing it with some sort of soda on tailgate weekends, then bleeding into the week and on nights out on the town(s).  After college, I learned that there is a world outside of Maker's Mark or Jim Beam, and started dipping my proverbial toe into that (brown) water.
Fast forward to when I met Mrs. RCS in early 2013.  She's a bourbon drinker, too, and early in our relationship she'd stop by H&F Bottle Shop and pick us up a bottle of something…this is when I started to get serious about Bourbon.  I learned about rye content, sweet vs. smokey, the aging process, the rules, etc.  Mrs. RCS would throw me birthday parties or holiday parties and would tell everyone to skip the birthday or host gifts, and just bring bottles of bourbon.  After about seven or eight years of this, I have a sickening amount of bourbon in my basement.
A couple of months ago, my friend JEP asked if I was interested in coming up to Louisville to see the Stitzel Weller distillery.  Given my love for bourbon and my STRONG desire to get out and about, I jumped at the chance.
The drive from Atlanta is through the TVA corridor – through Chatanooga, Nashville, then up to Louisville.  My favorite stretch of the drive was between North Nashville and Louisville.  It's some of the most beautiful country I've ever seen.  The drive itself was very relaxing.  The six hours went by pretty quickly.  I pulled into Louisville right around noon and started looking around…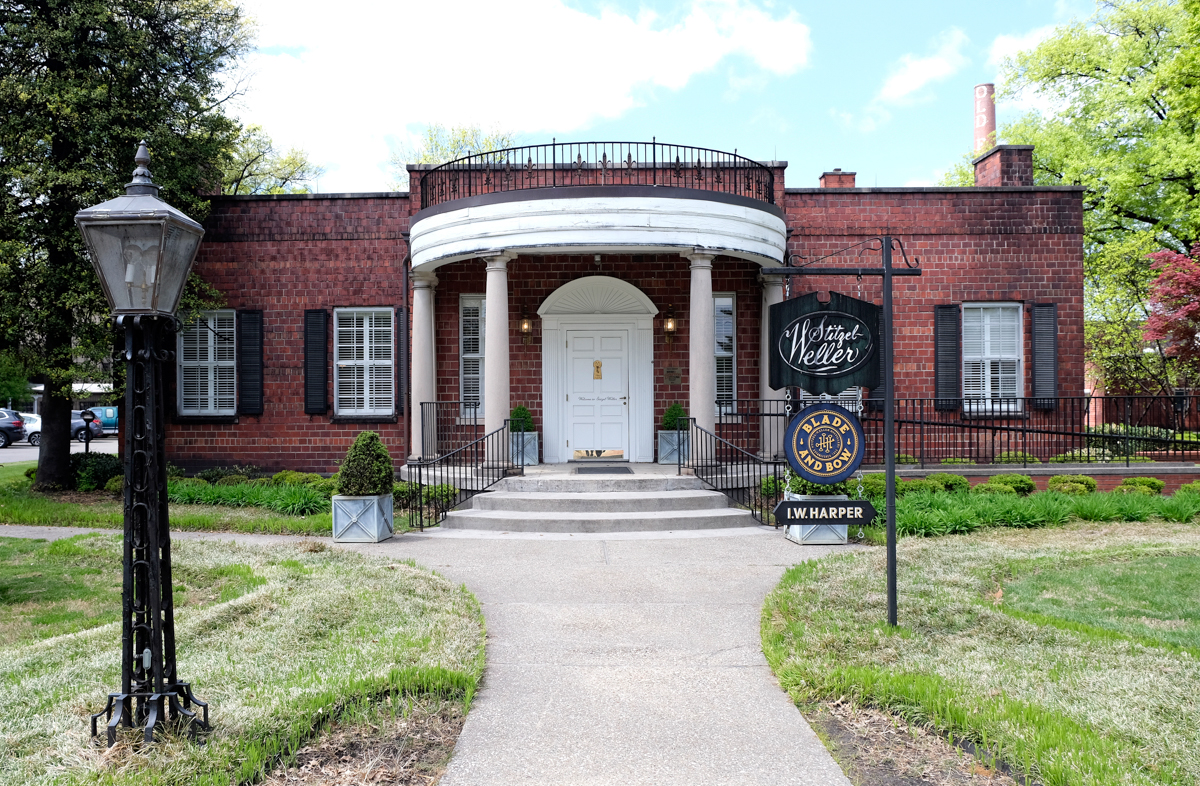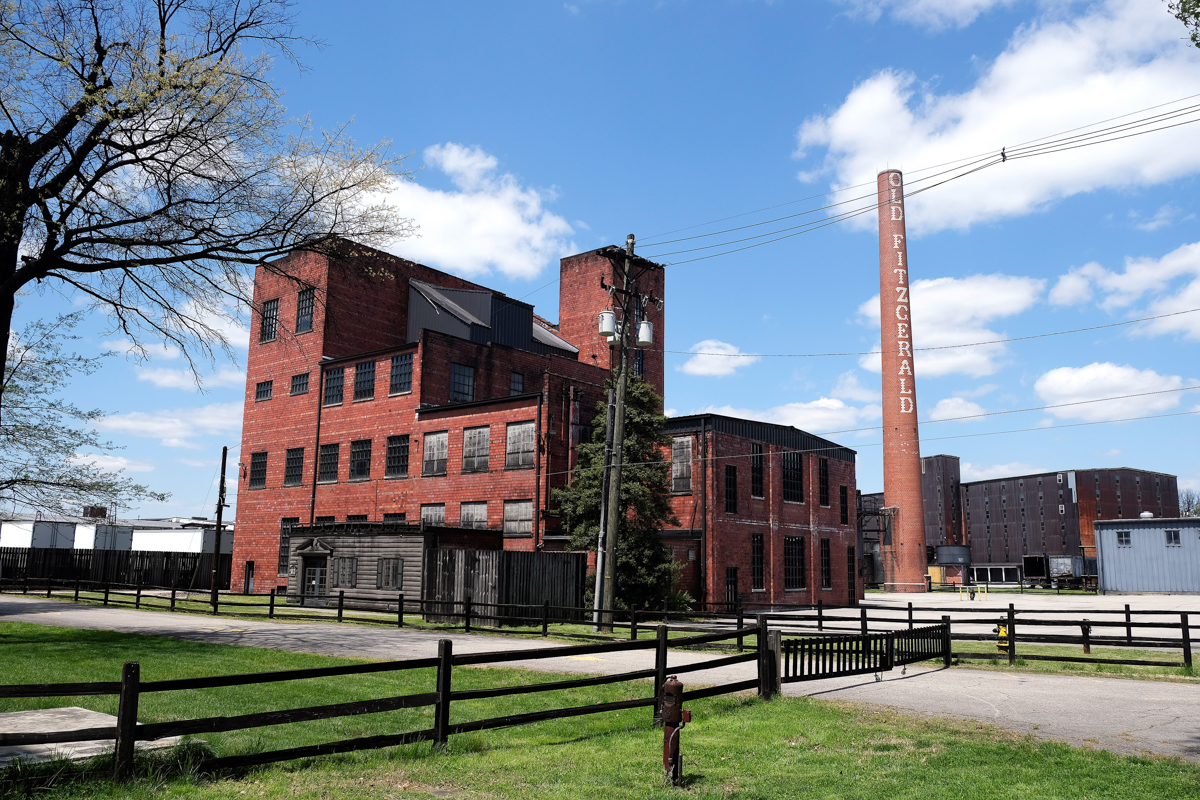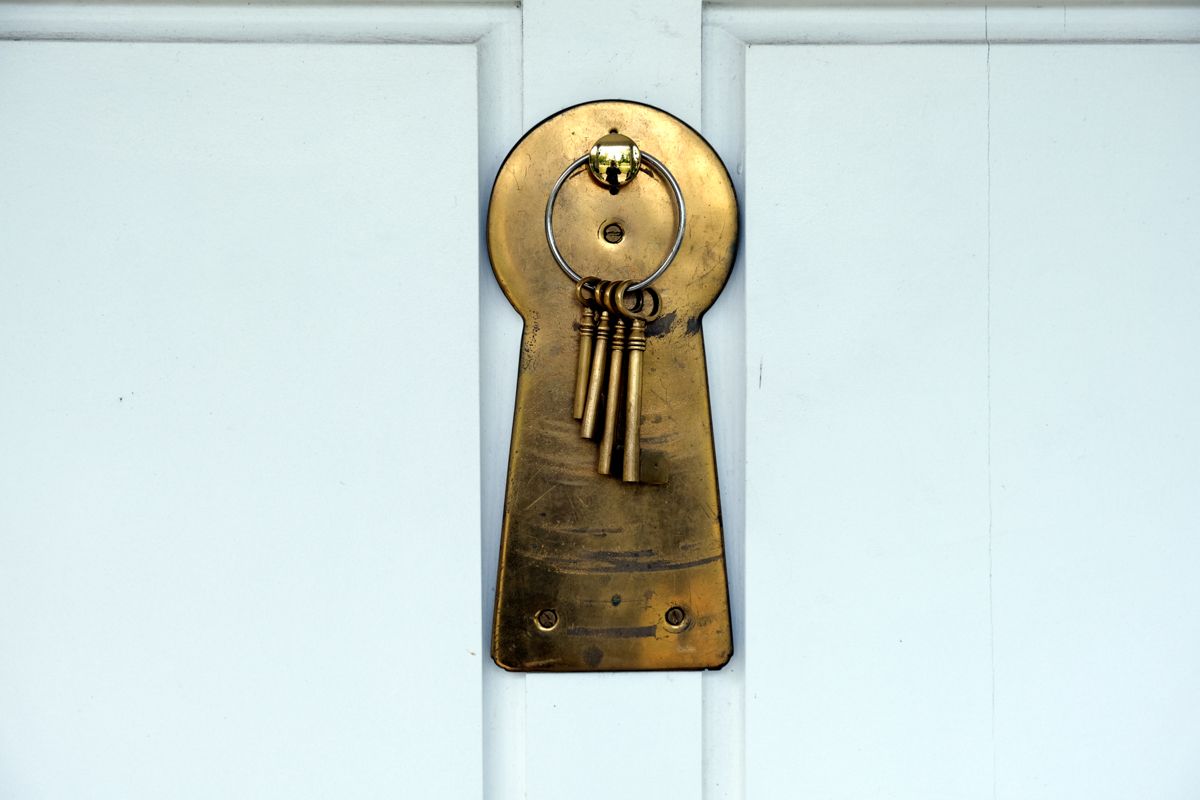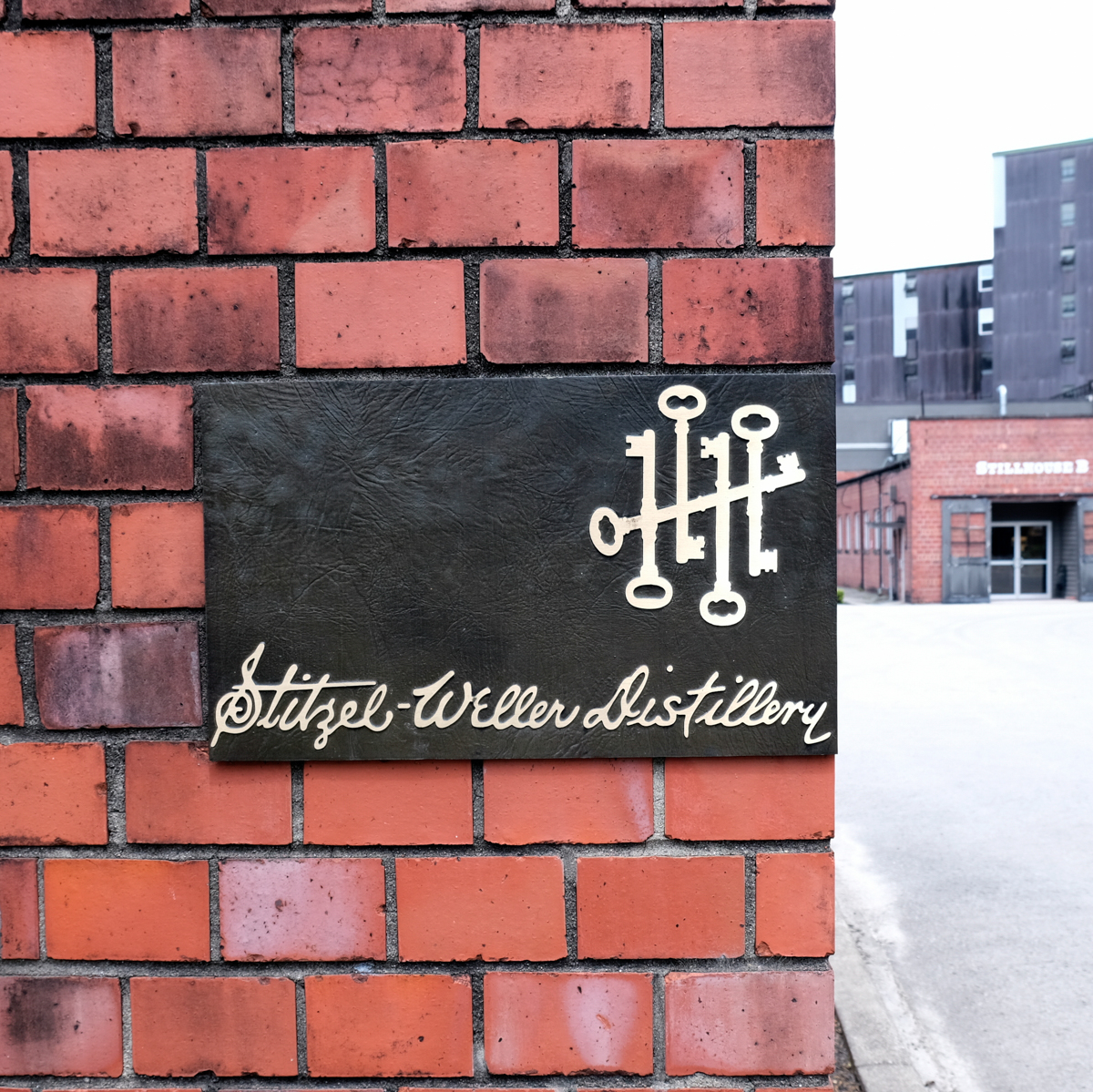 Stitzel Weller is an in-town distillery.  When Louisville started growing, a lot of distilleries took incentives to move a little further out to make room for commerce.  Stitzel Weller Distillery stayed put in Shively, and has essentially has had the same footprint for the past ~87 years.  Upon my arrival, the feel was like a campus environment.  Lots of smaller brick buildings, seriously old oak trees, and a whole neighborhood of looming aging warehouses.  It's like its own city.  A city of bourbon.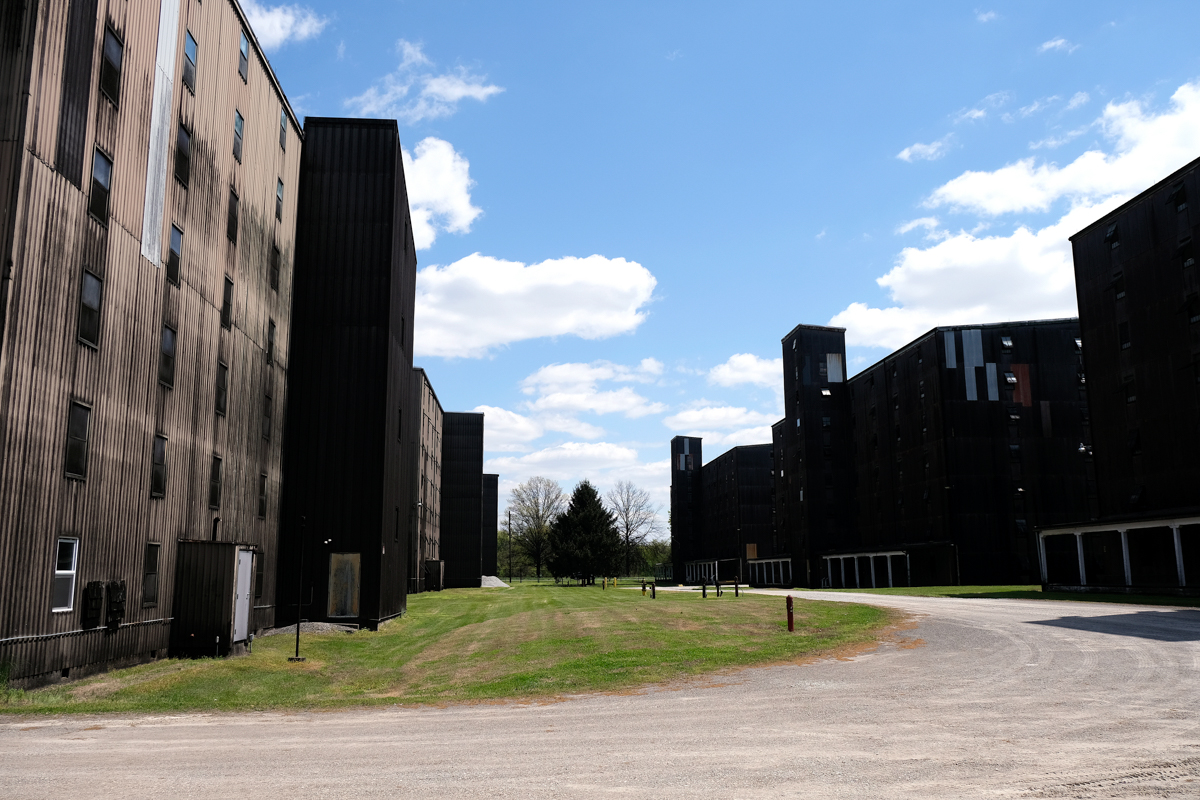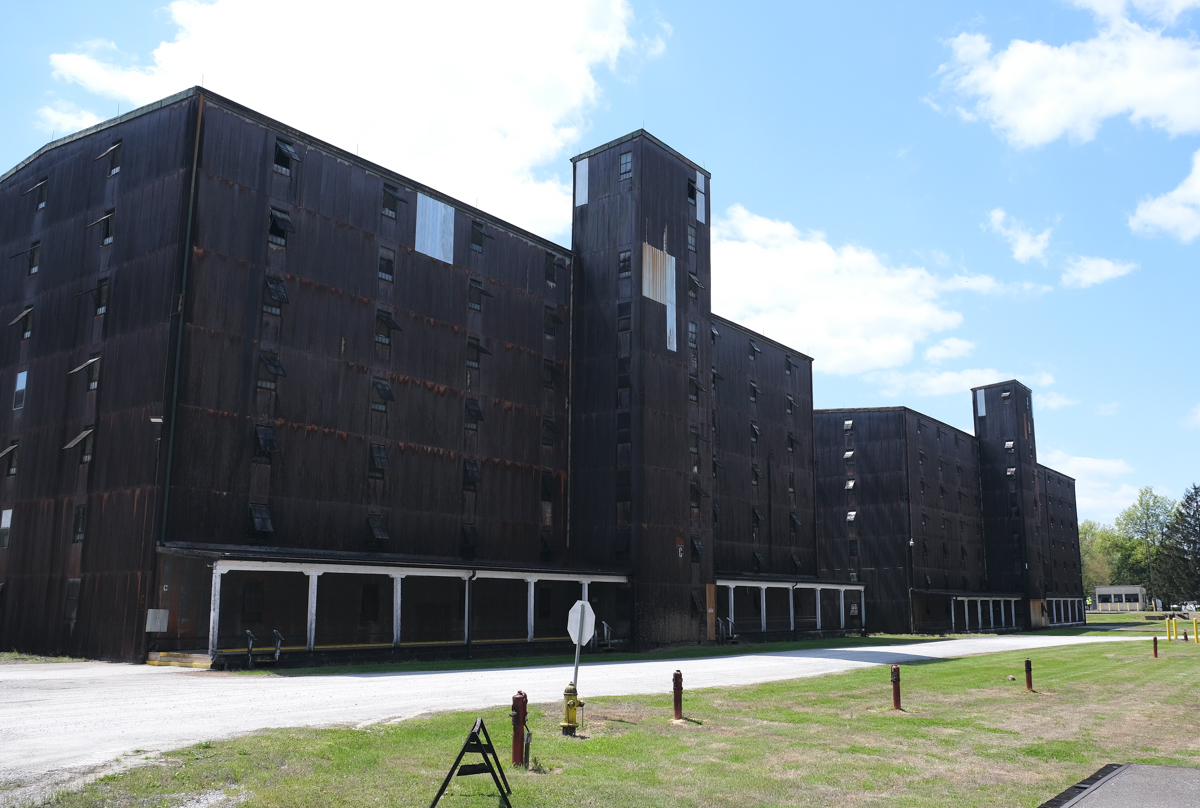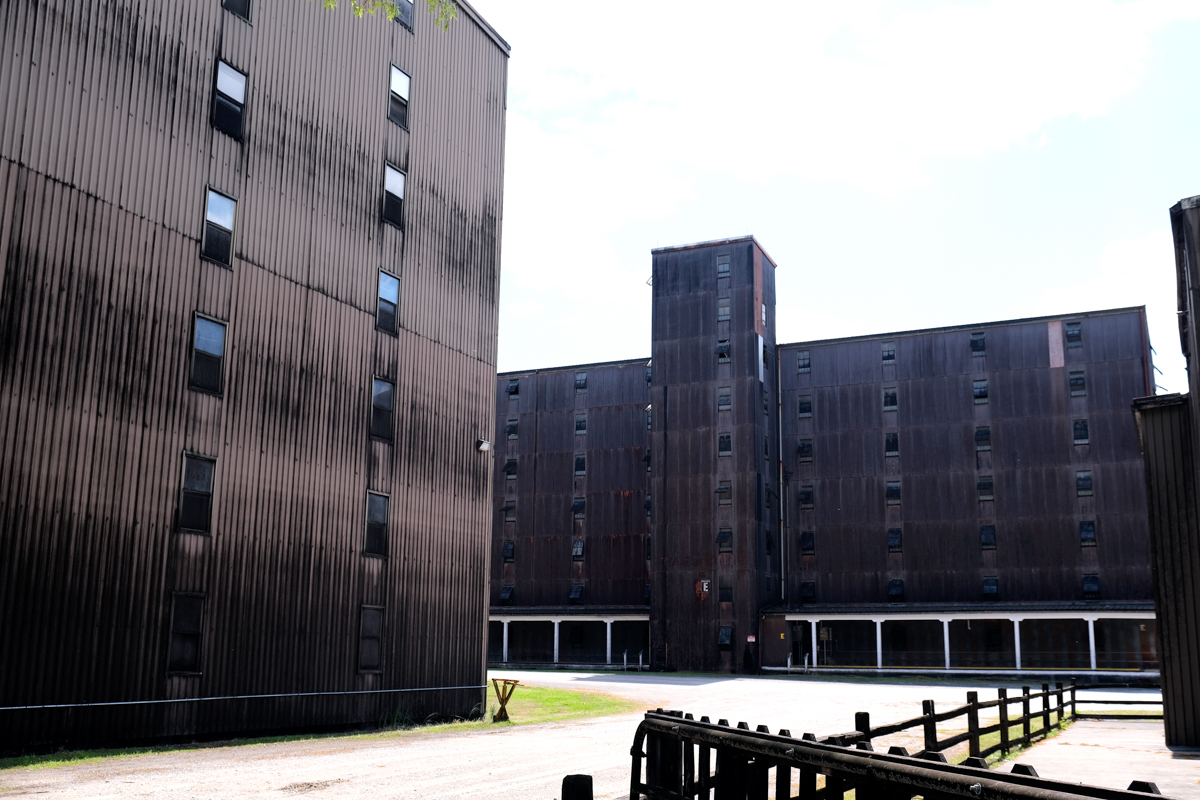 The feel of the property is like walking back in time.  Most of the buildings have been retrofitted to museum-quality but keeping that old school, historical feel.  The Stitzel Weller team has done a great job of maintaining the historical significance of their distillery, as well as their laser focus on Blade and Bow.  No detail was missed: all decor, markings, displays, and colors are intentional and maintain a very on-brand feel with their distinctive space.  It has the feel of an old Garden & Gun magazine.  It's elevated, and very friendly.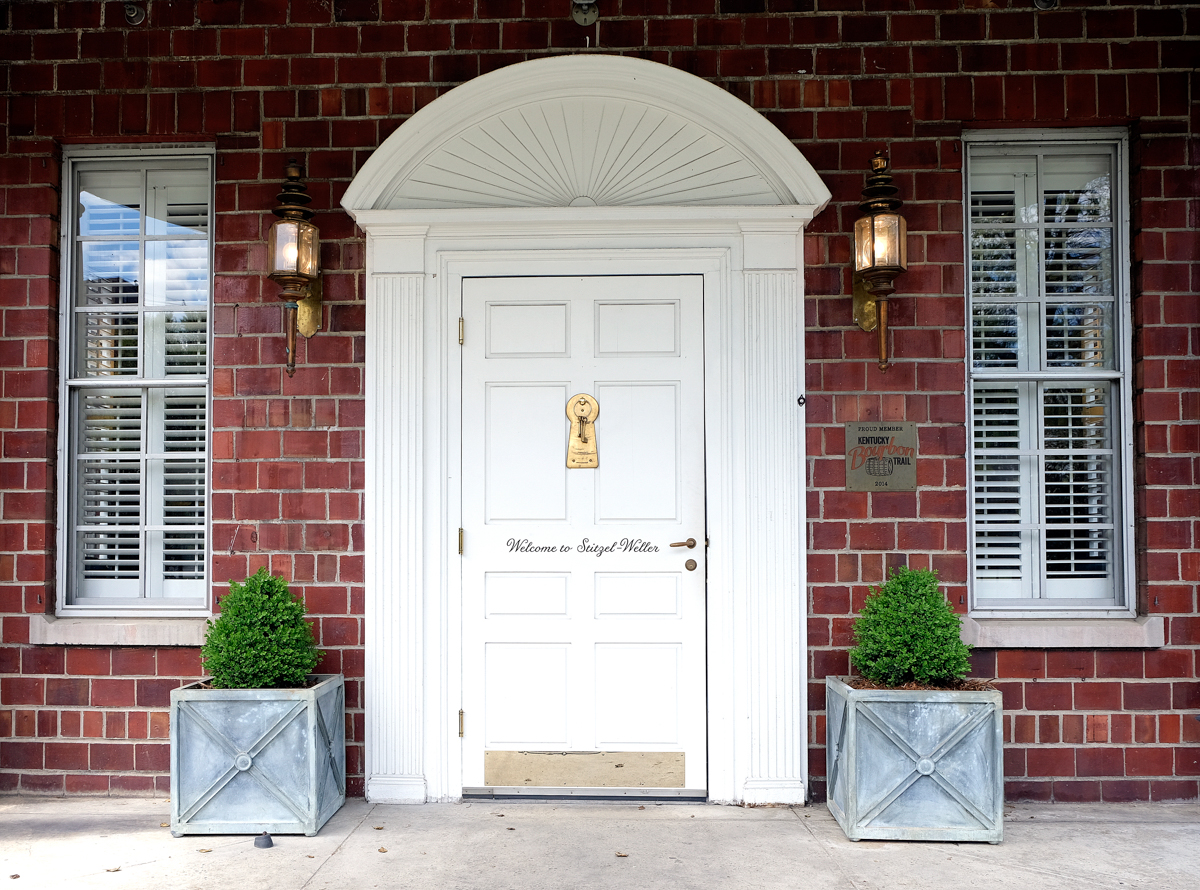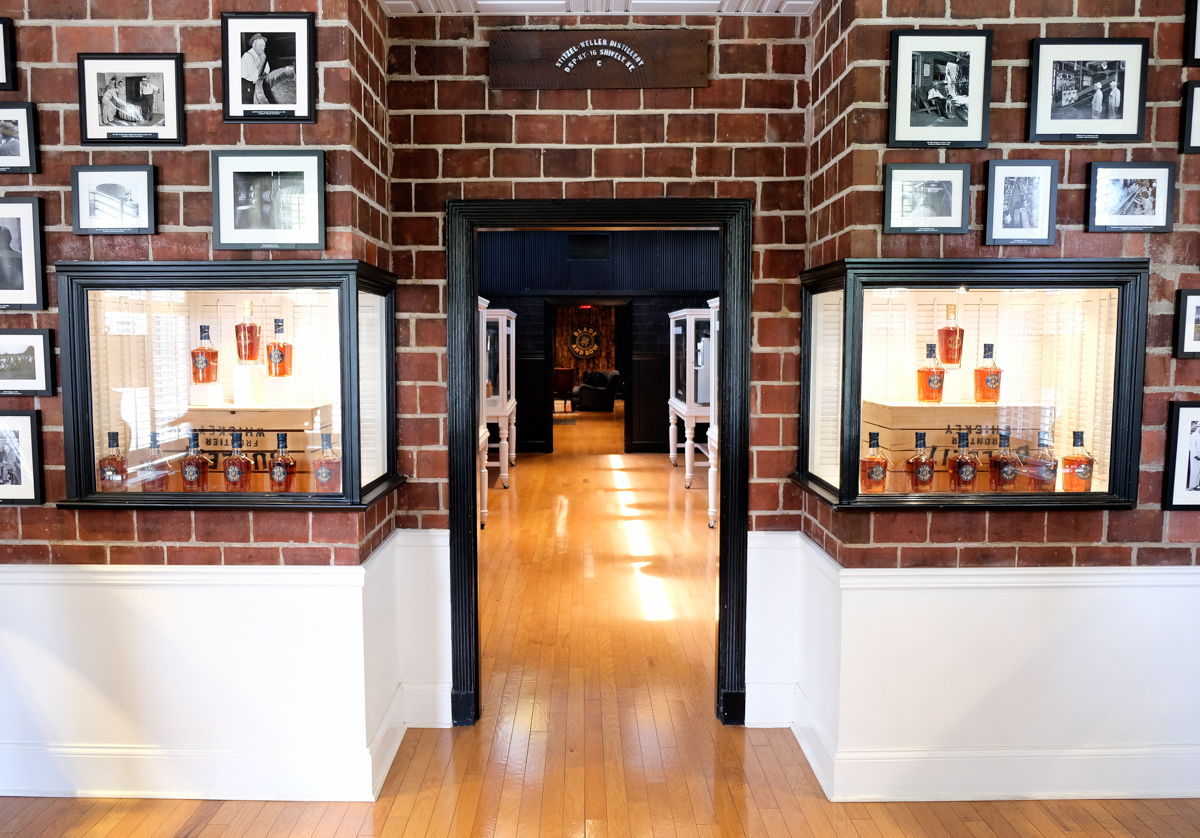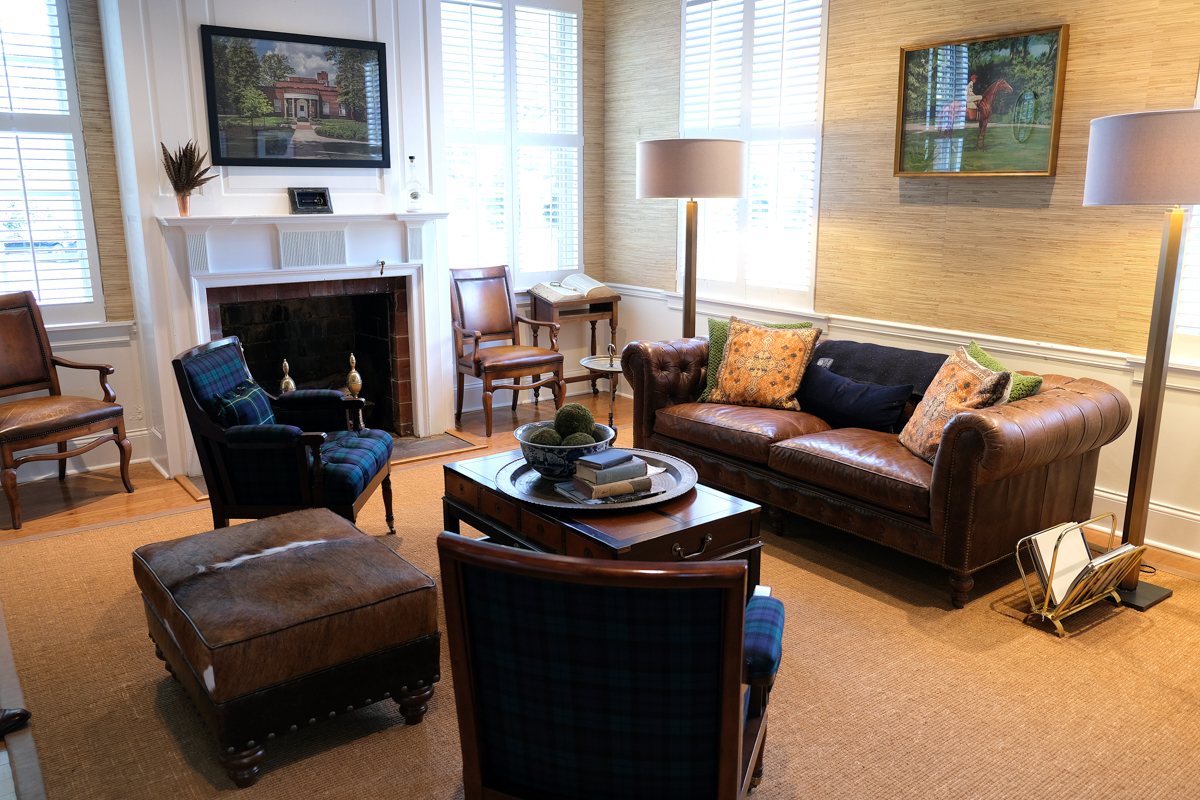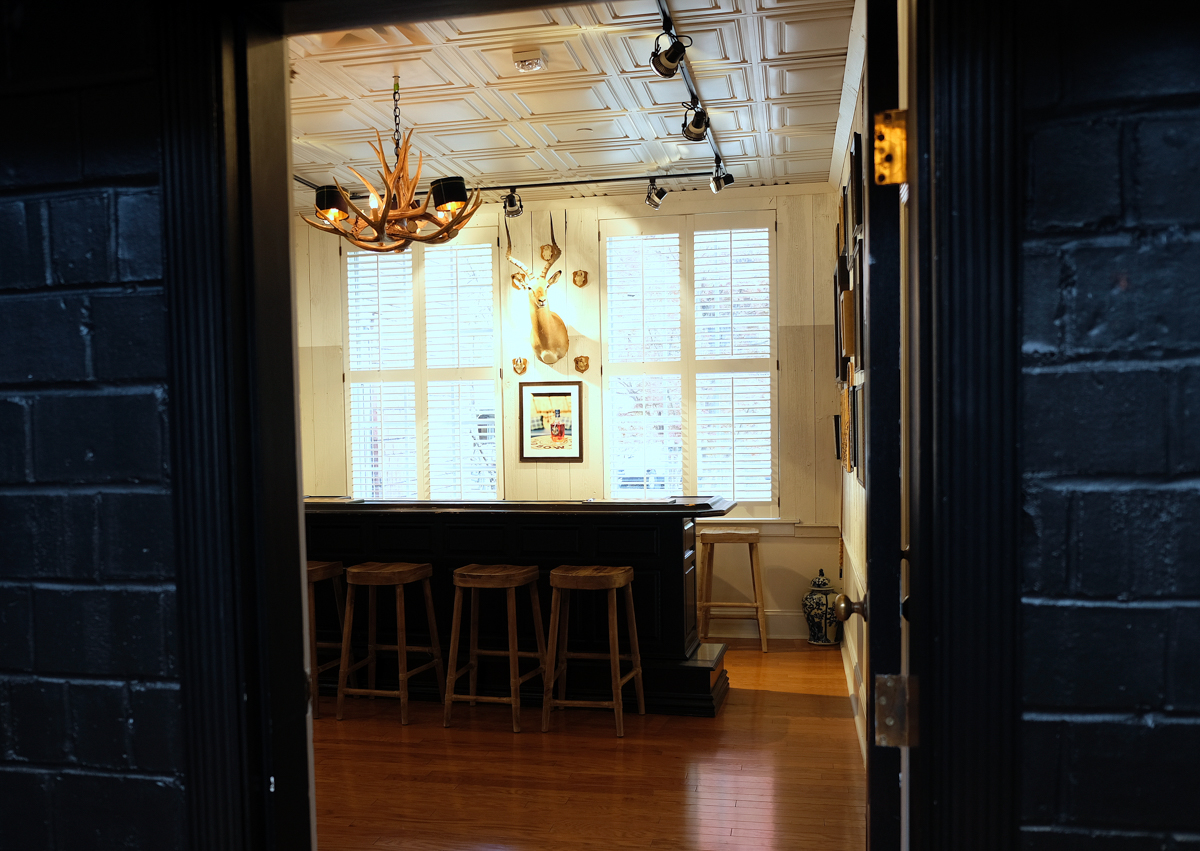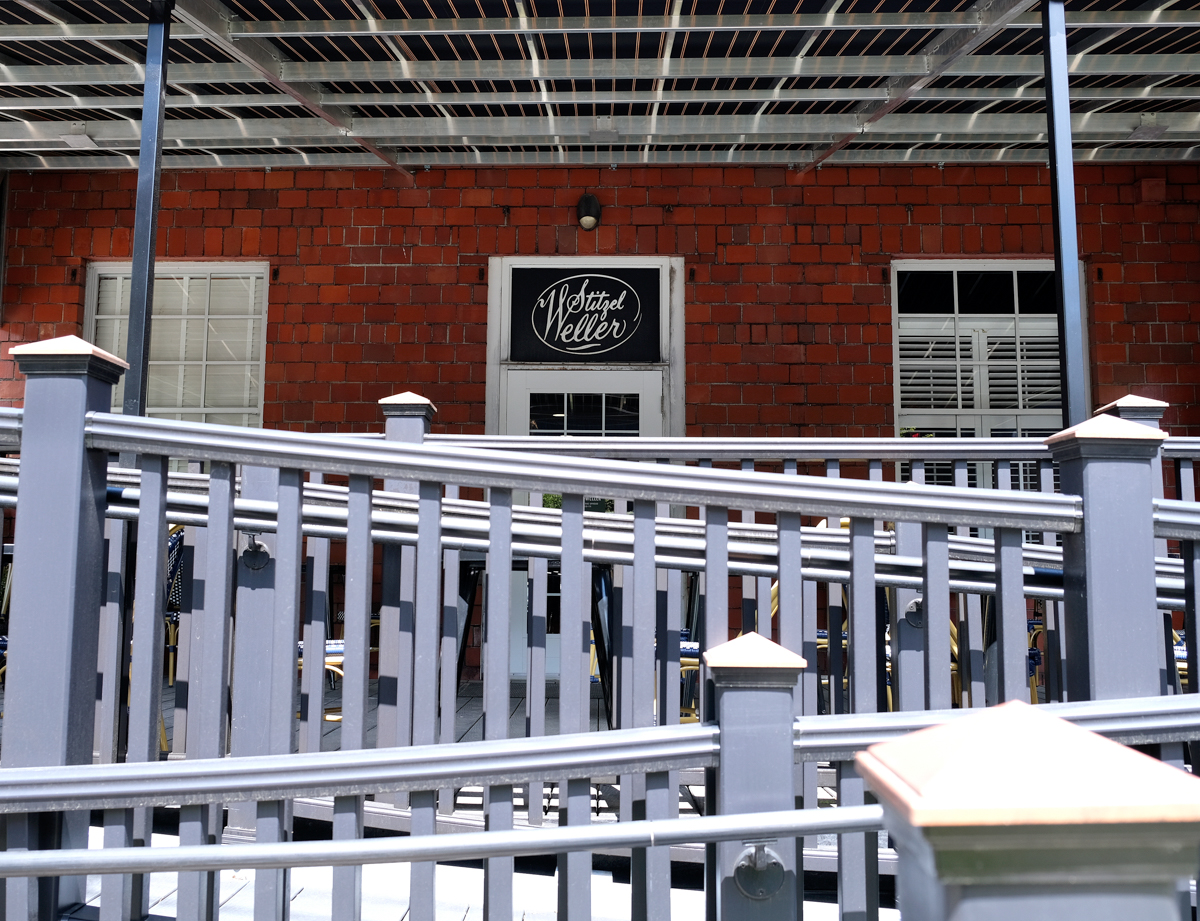 I was given a tour by Doug Kragel, who is the American Whiskey Educator.  It was like walking around with a (super friendly) encyclopedia.  He knew not only everything about Stitzel Weller, but also about ALL the bourbon history, the drama, the market, the economies, and every single detail that goes into making and selling bourbon.  Not just at Stitzel Weller, but at all the other distilleries as well.  To say he's an expert is an understatement.  And he is a super-cool guy.  We had a blast.
The quick rundown is that the Stitzel Weller Distillery was opened after prohibition in 1935 by what are considered the Fathers of Bourbon (check out those names):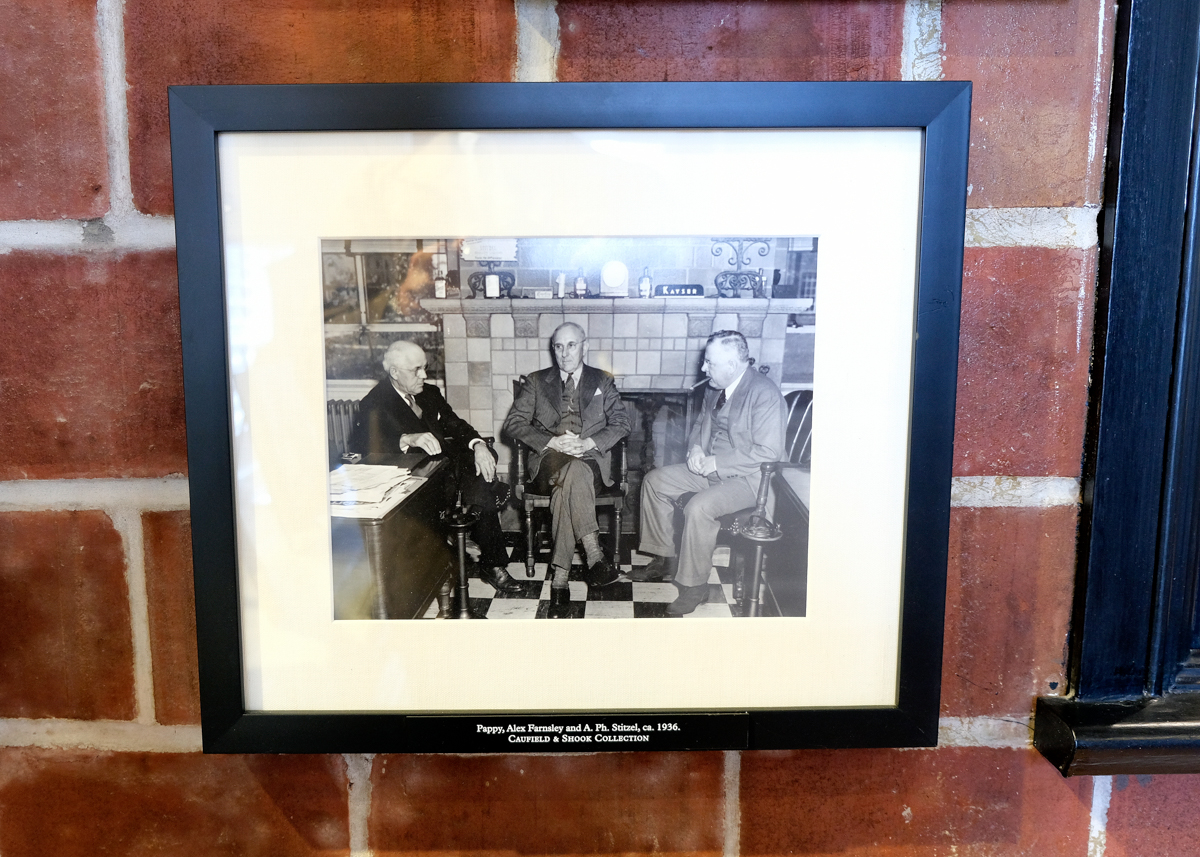 The distillery closed down in 1992, reopening in 2014 with a large focus on Blade and Bow.
I'm not going to steal anyone's thunder and give away all the secrets of the Distillery, Instead, I'll show off a bunch of pictures from around the property.  As I'm sure you can imagine, we could have spent days going through all the old buildings and seeing all the history.  It's really something to see and puts the bourbon 'craze' into perspective.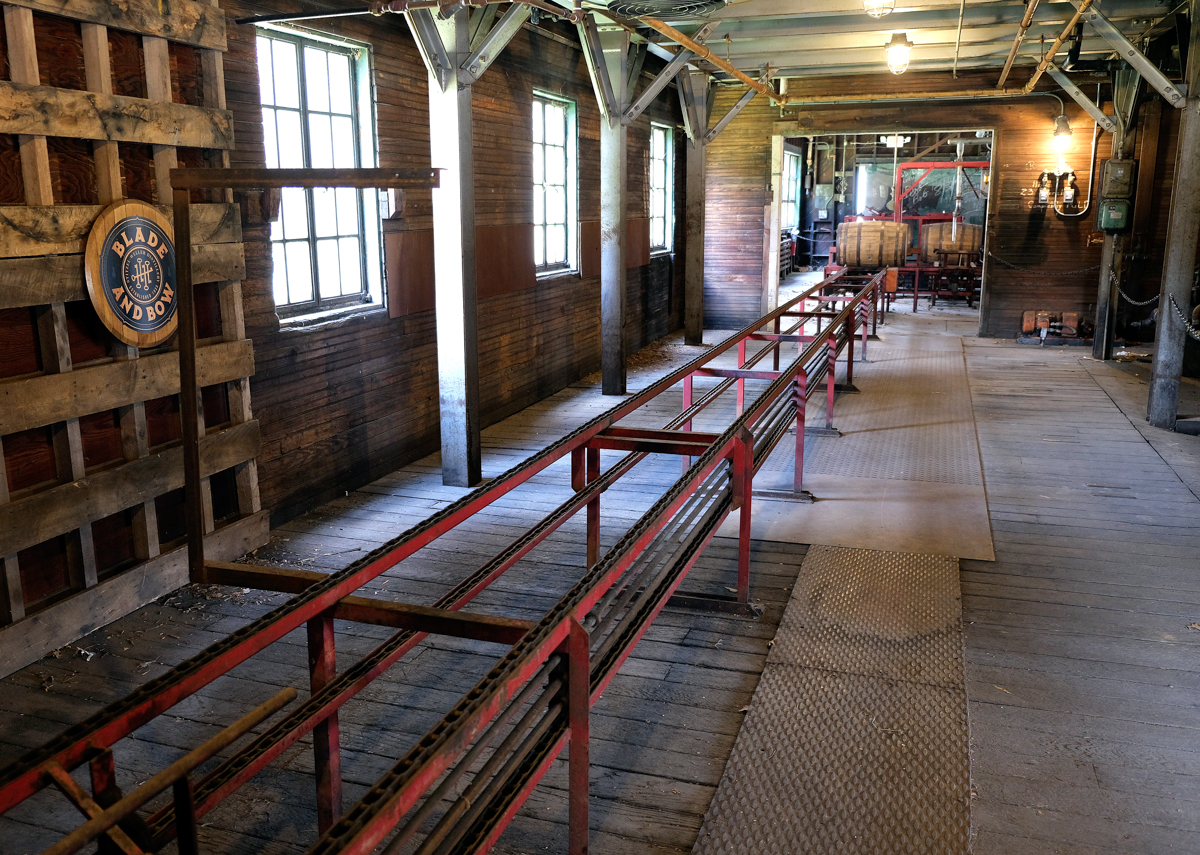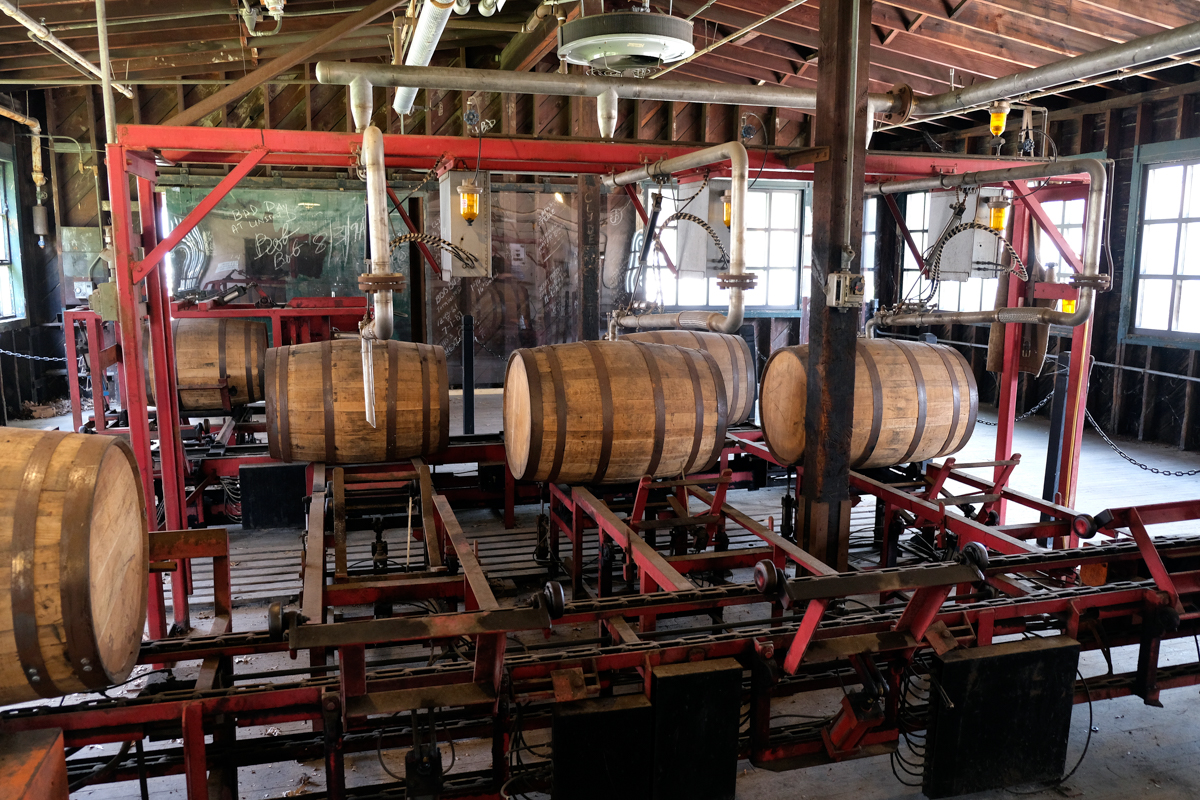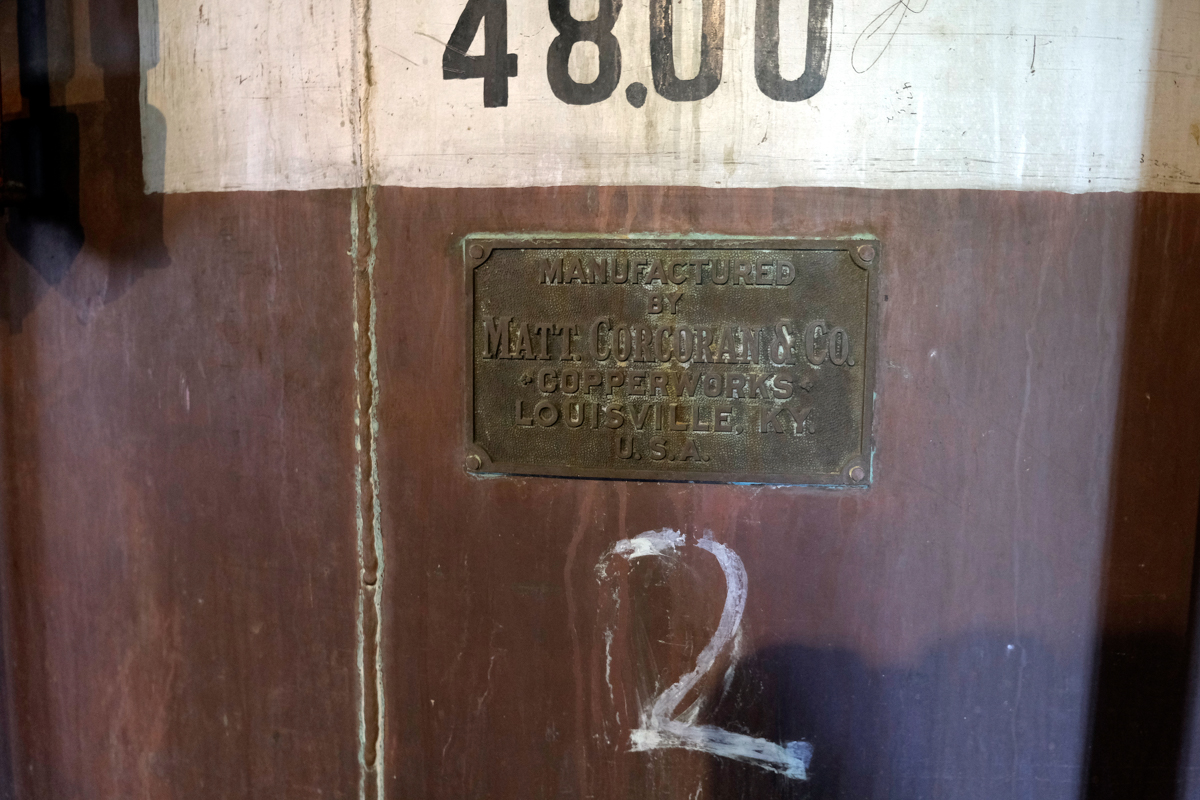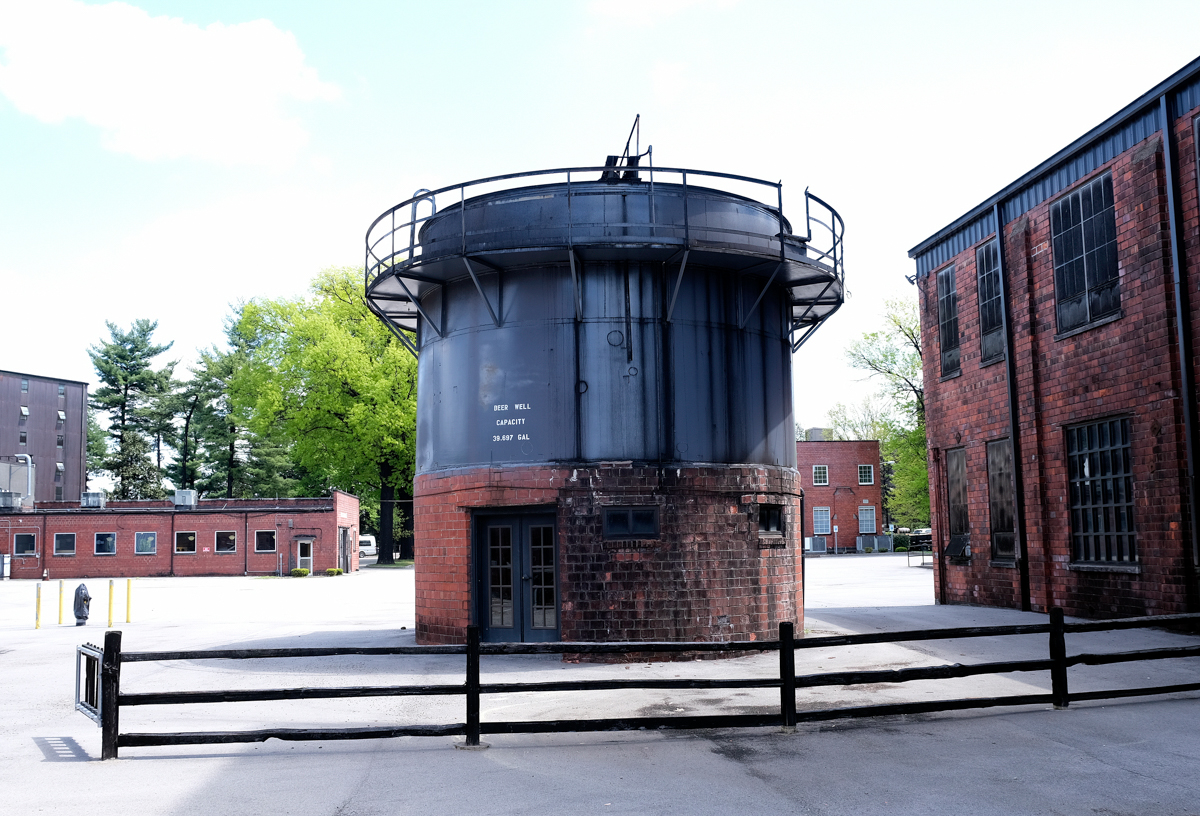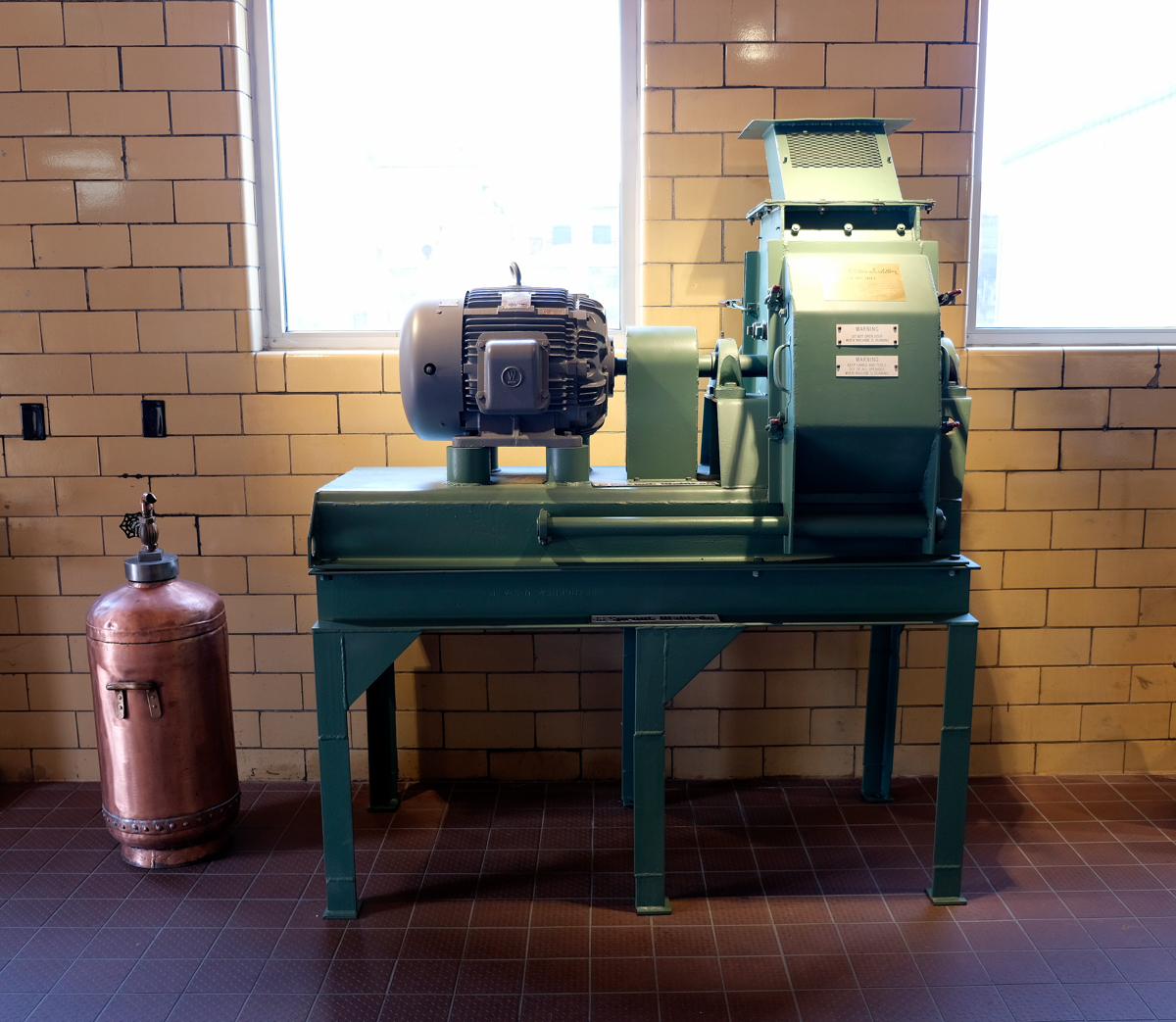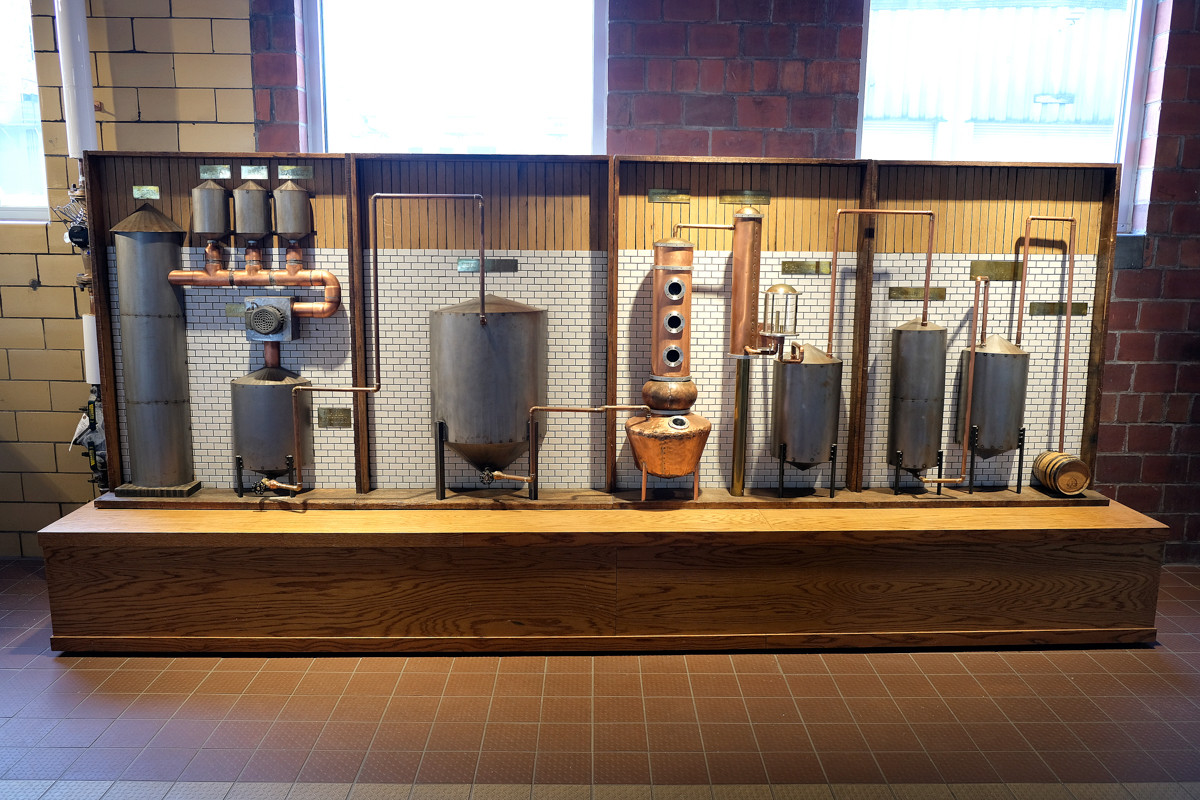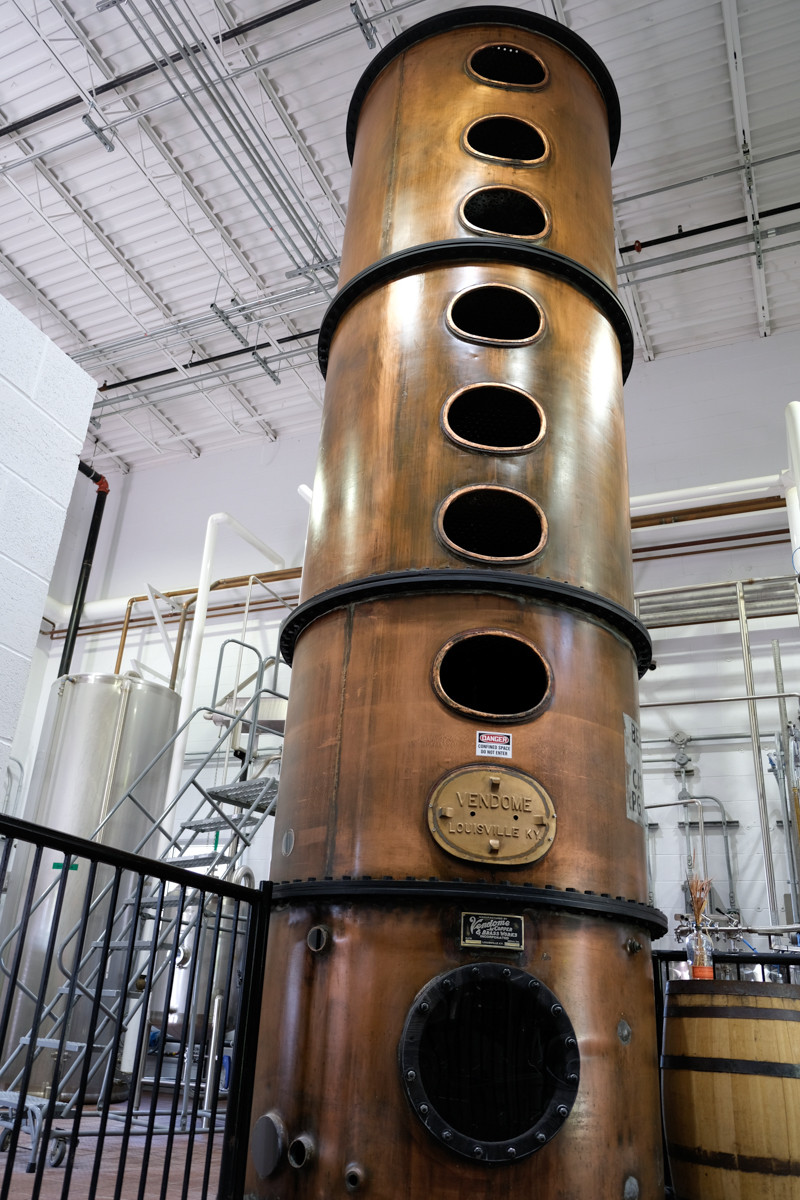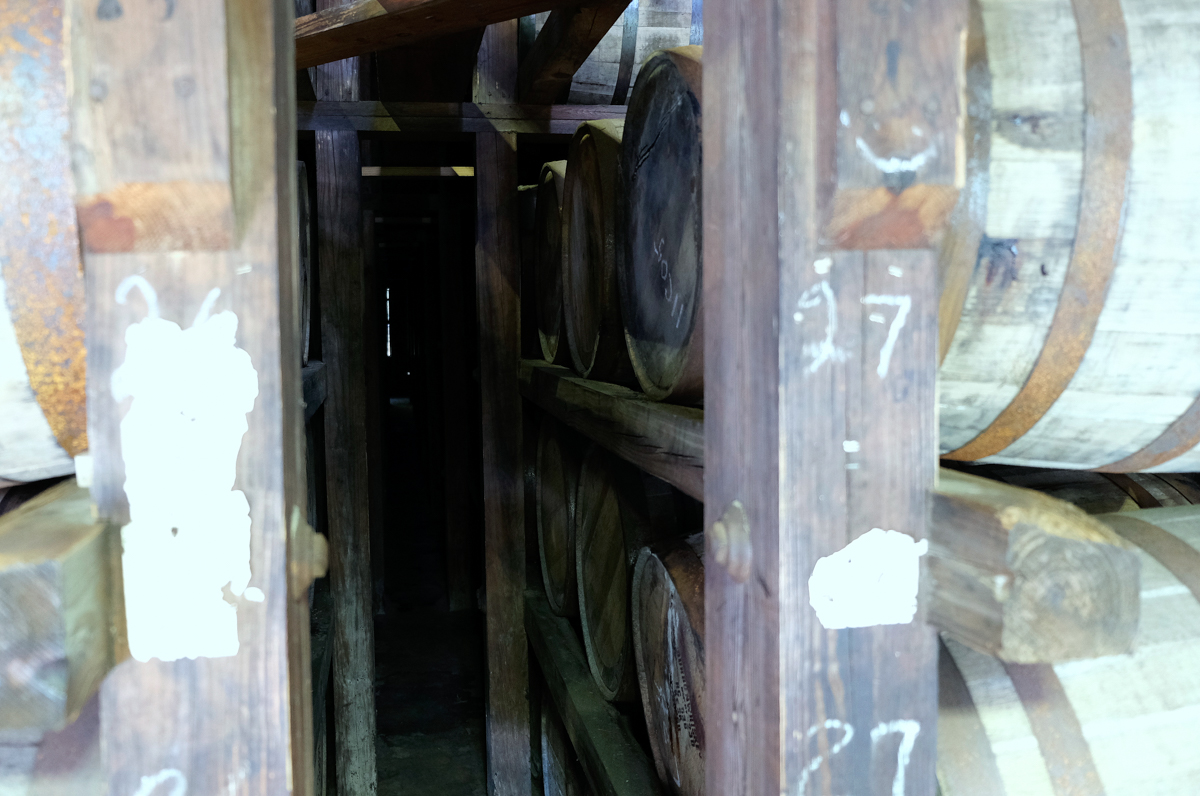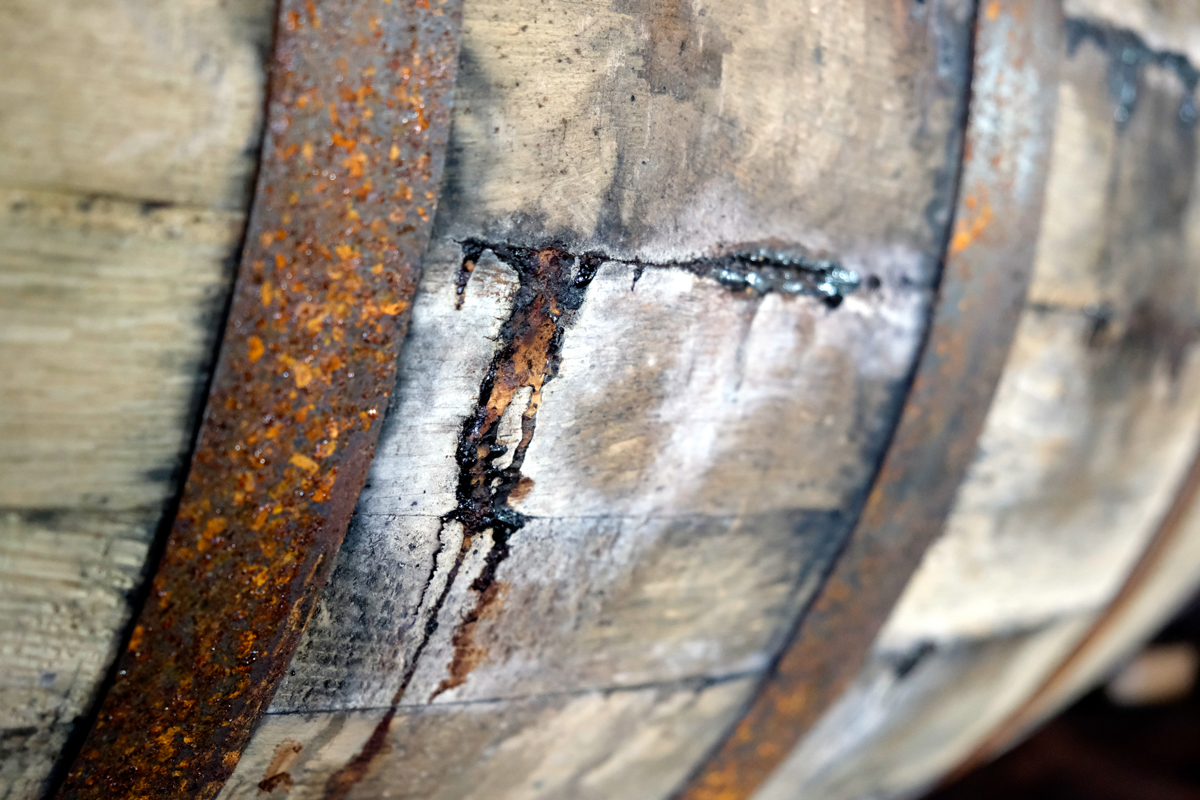 My favorite spot was the Cooper Shop, where leaky barrels were brought in to fix and get the bourbon back to aging.  The old tools and tables are still in place, showing the care they took in preserving every drop of the good stuff, all with somewhat rudimentary tools.  There was a lot of love in this old building.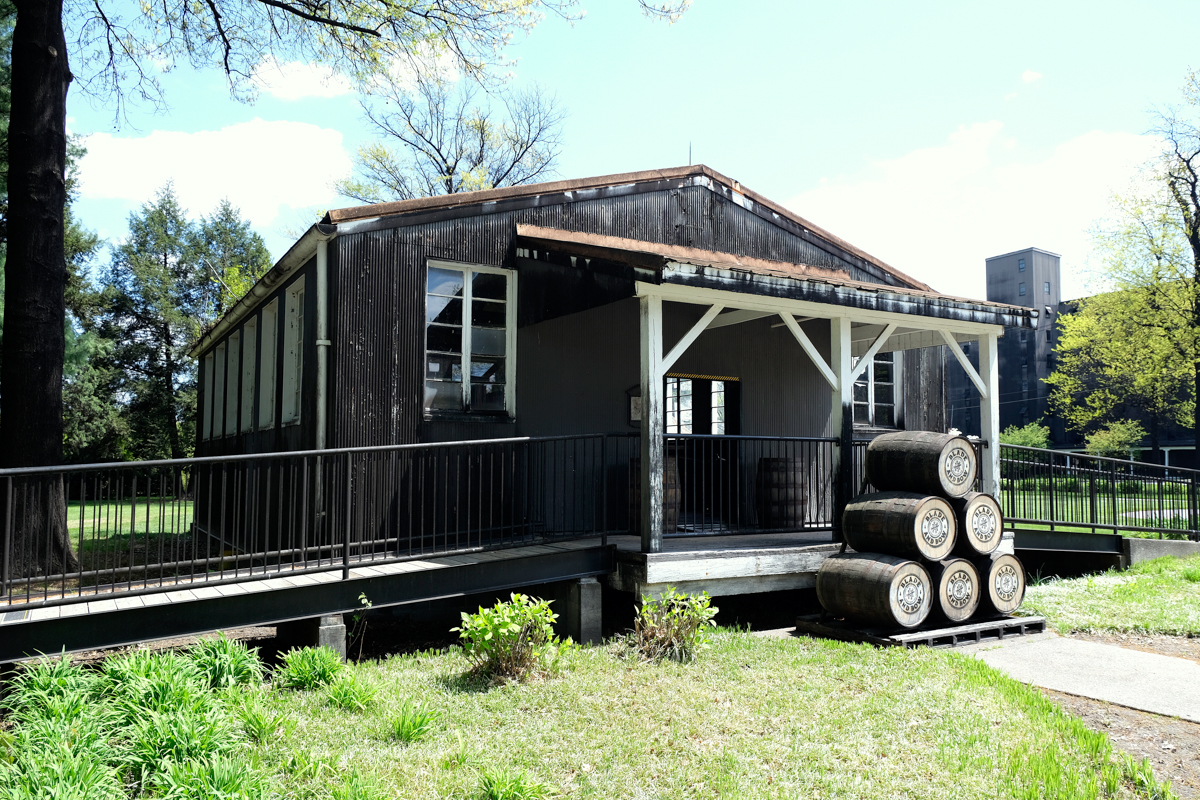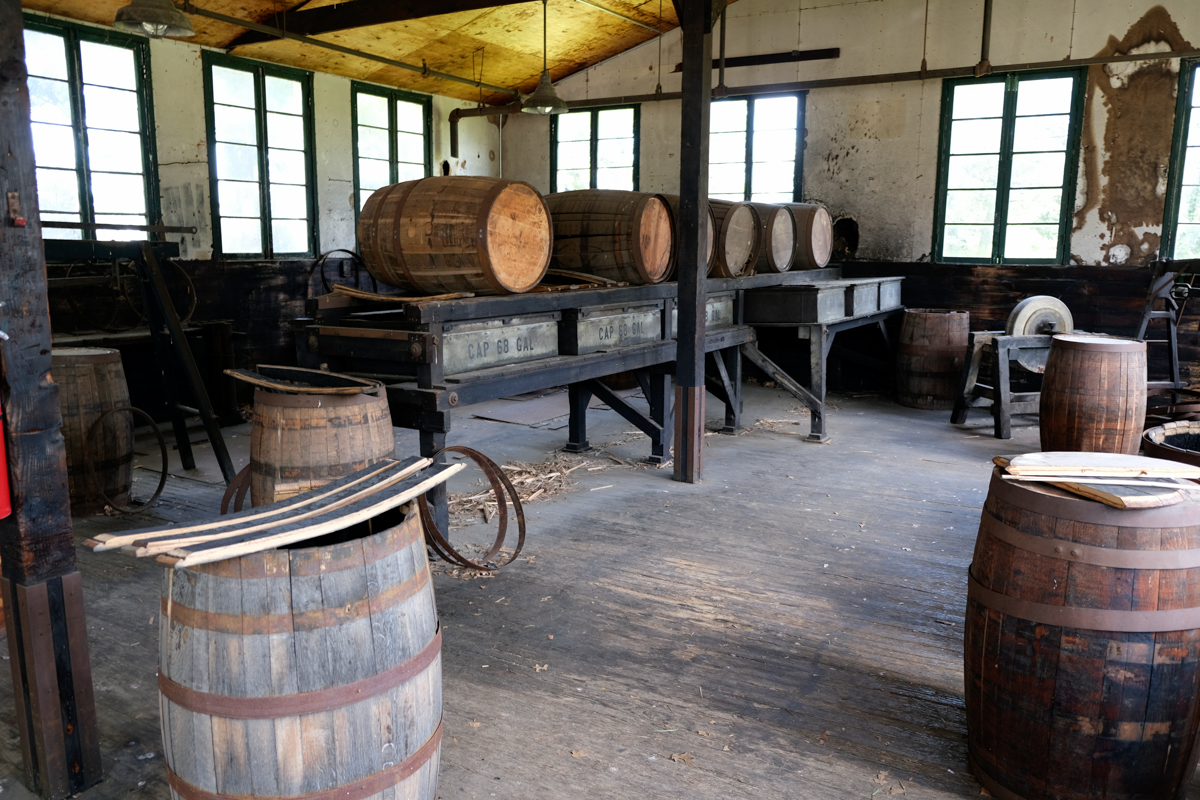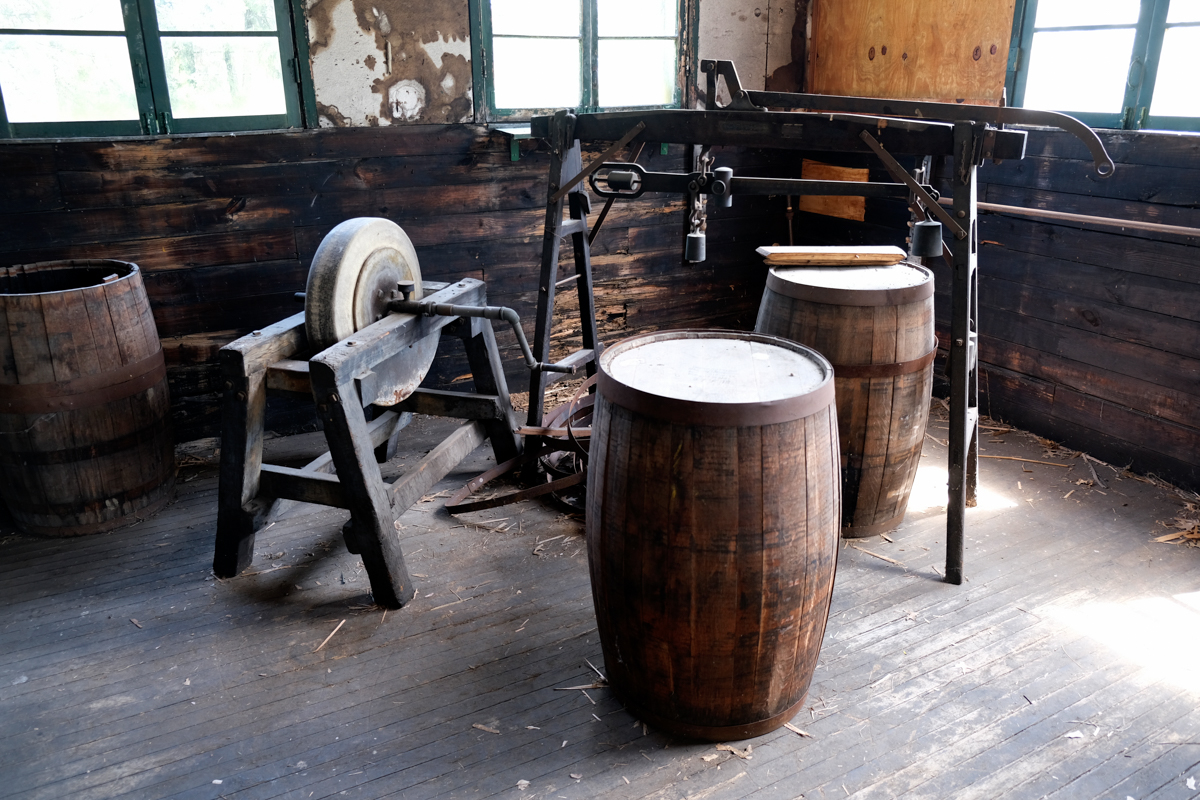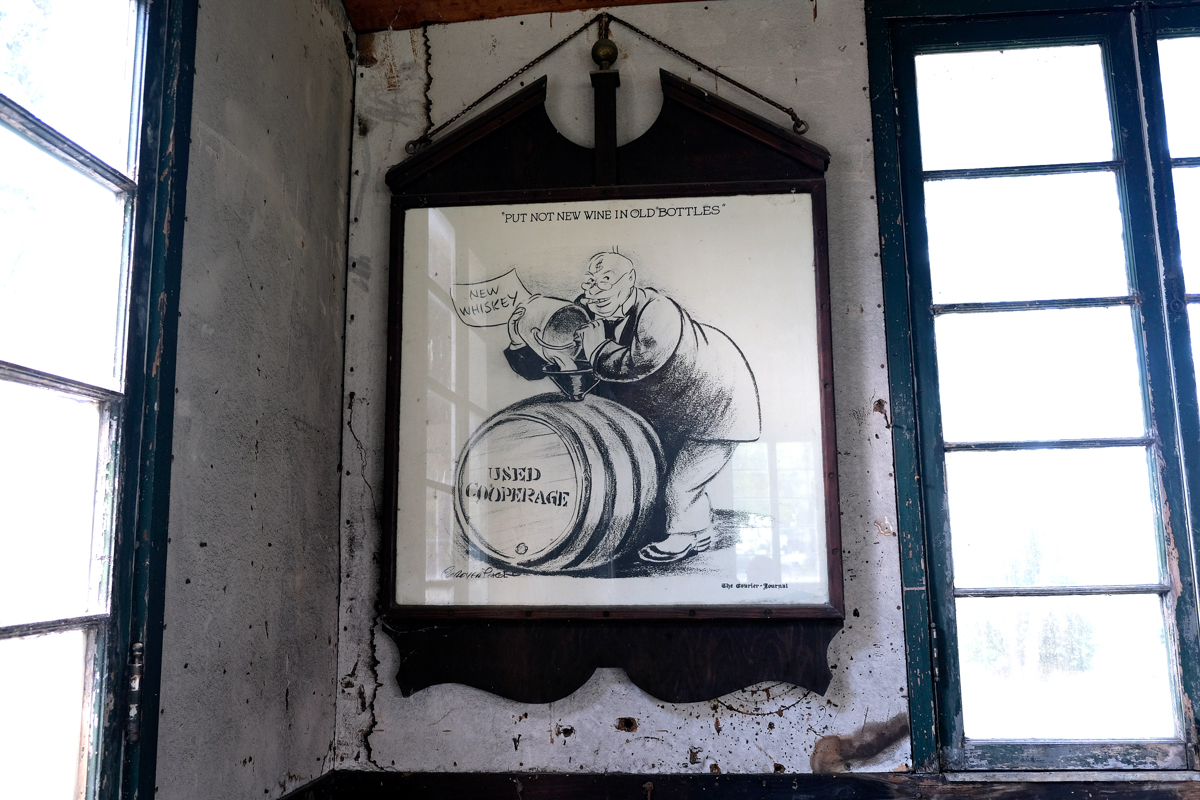 And of course, there is a well-stocked gift shop.  What's nice about it is that they have sections for each of the brands they carry – mainly Stitzel Weller, Bulleit, and Blade and Bow.  The choices are nice – you'll see options from Smathers & Branson, J. Earl, Yeti, and higher quality t-shirts and leather.  They also offer quite a bit of bourbon – whatever your flavor.  Because you always want to bring a bottle (or two) home, right?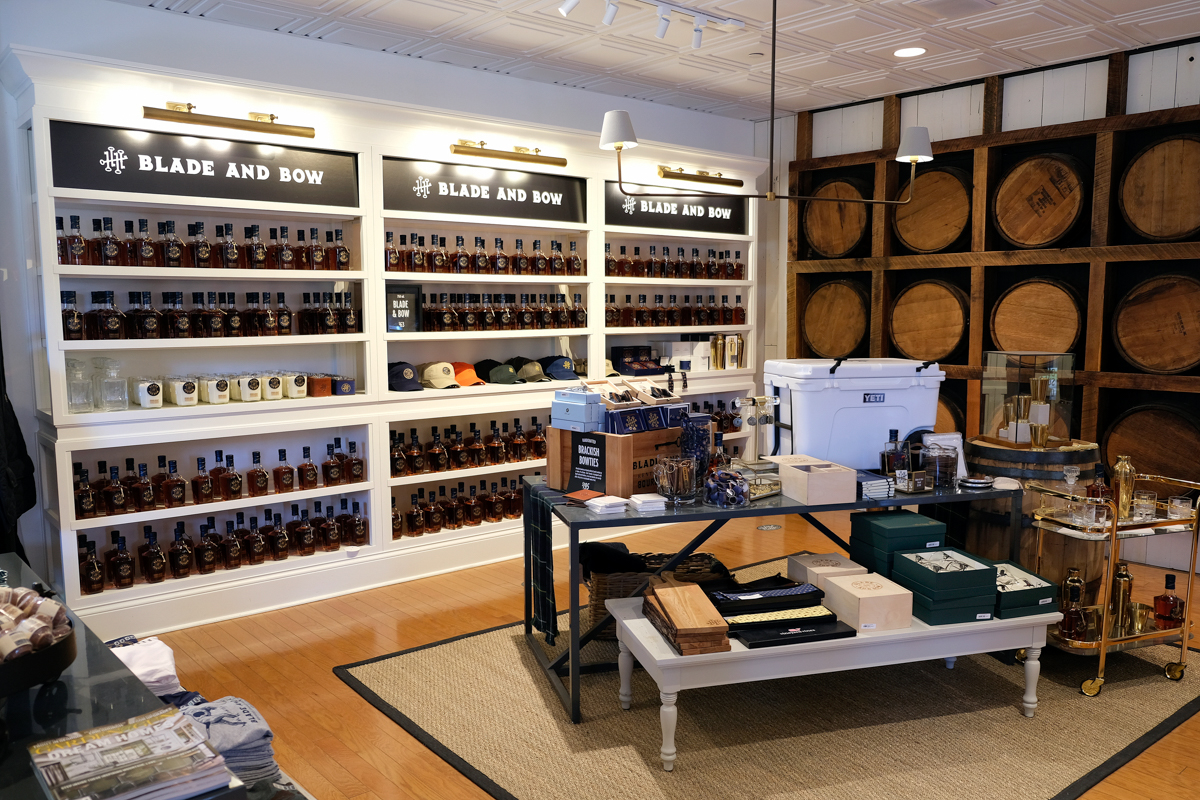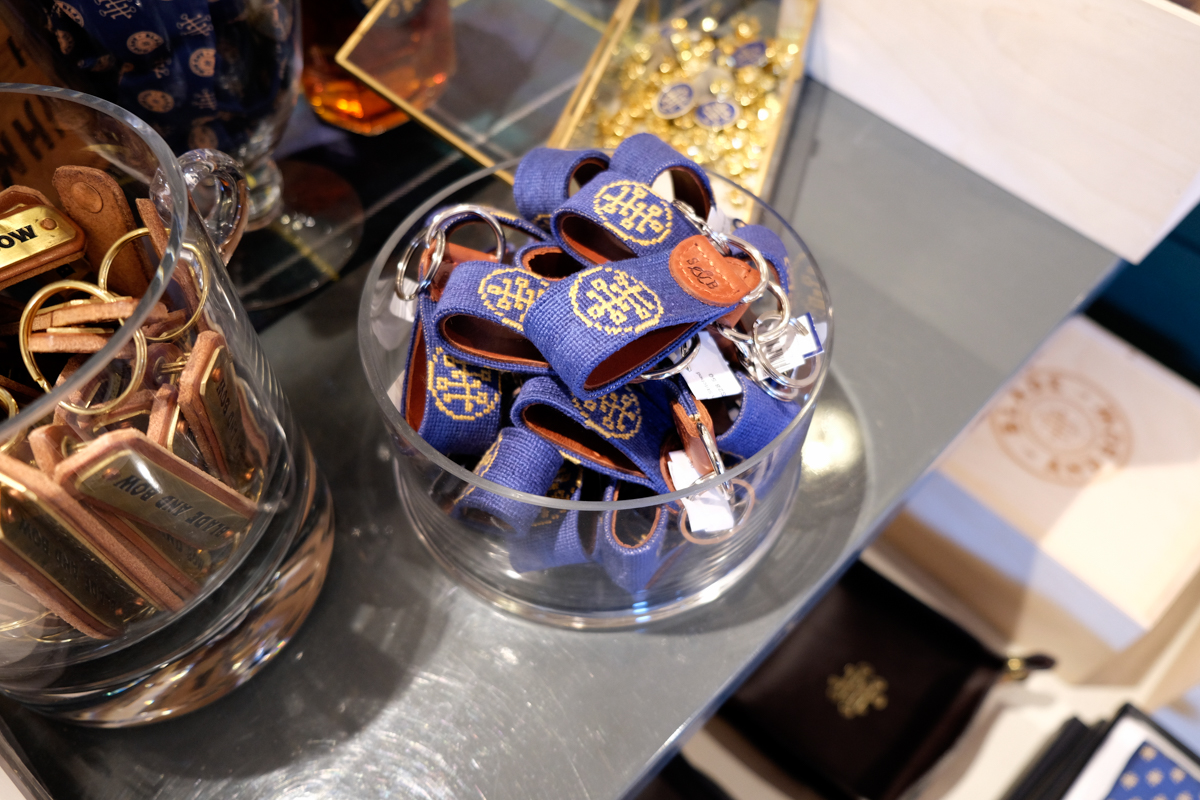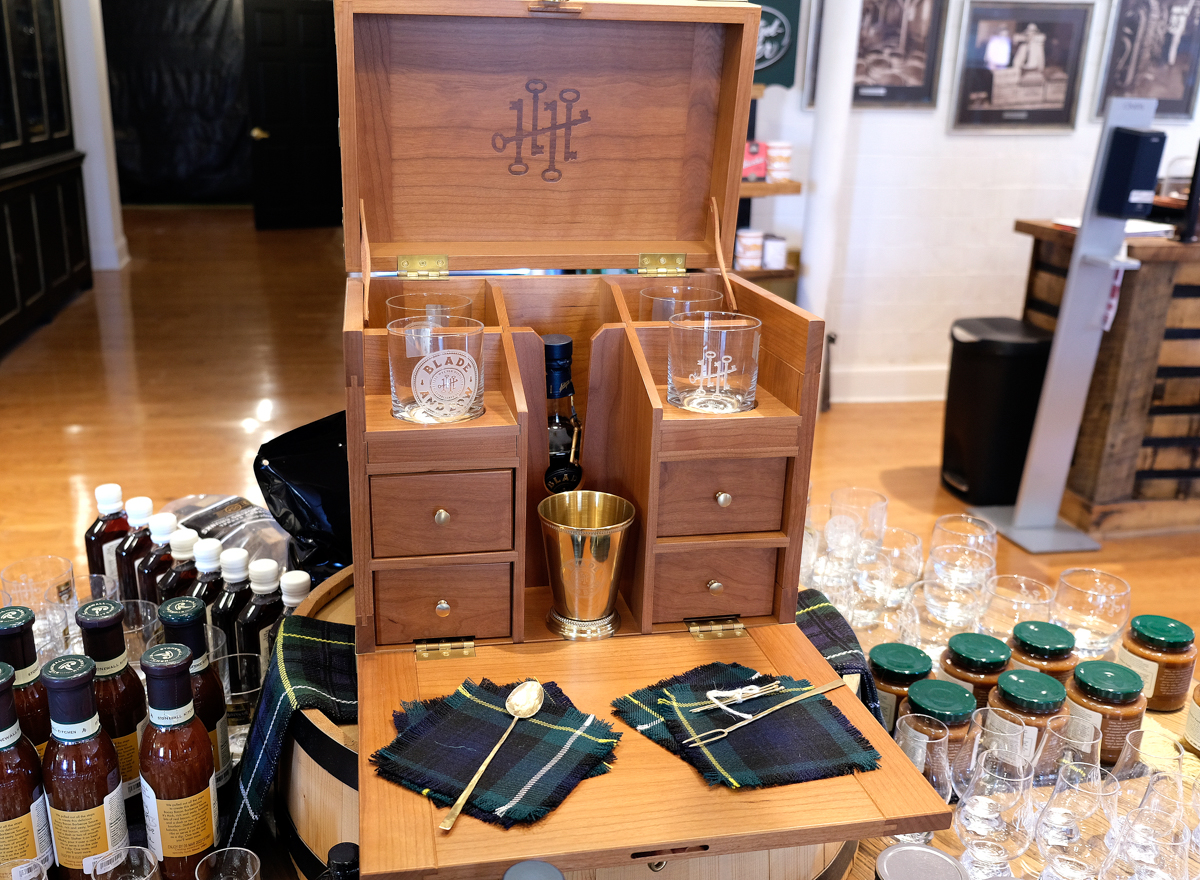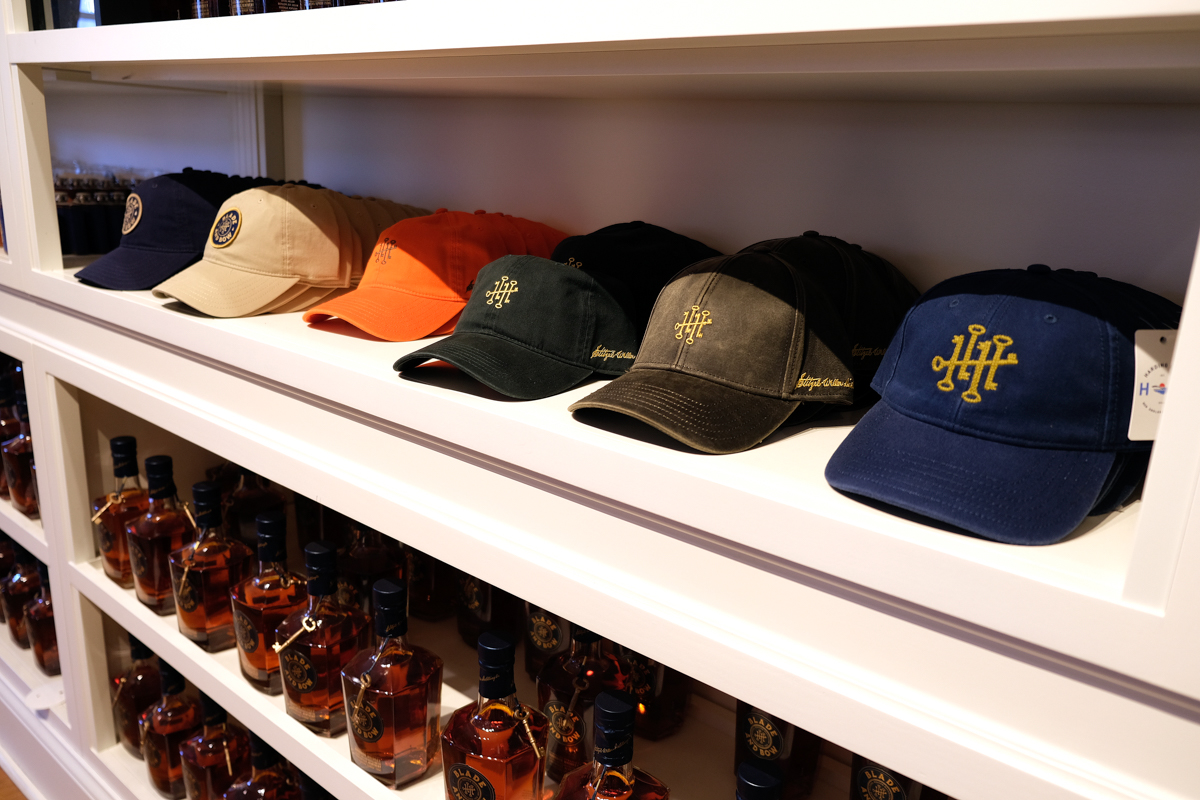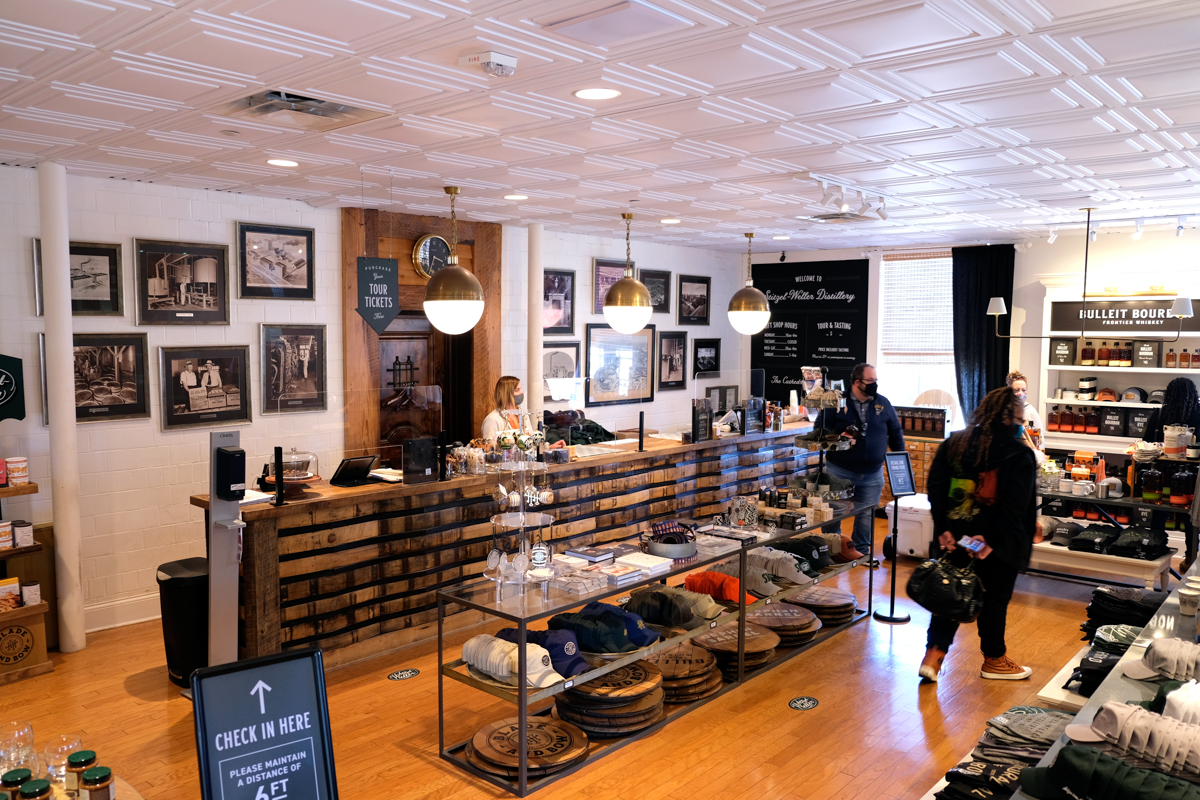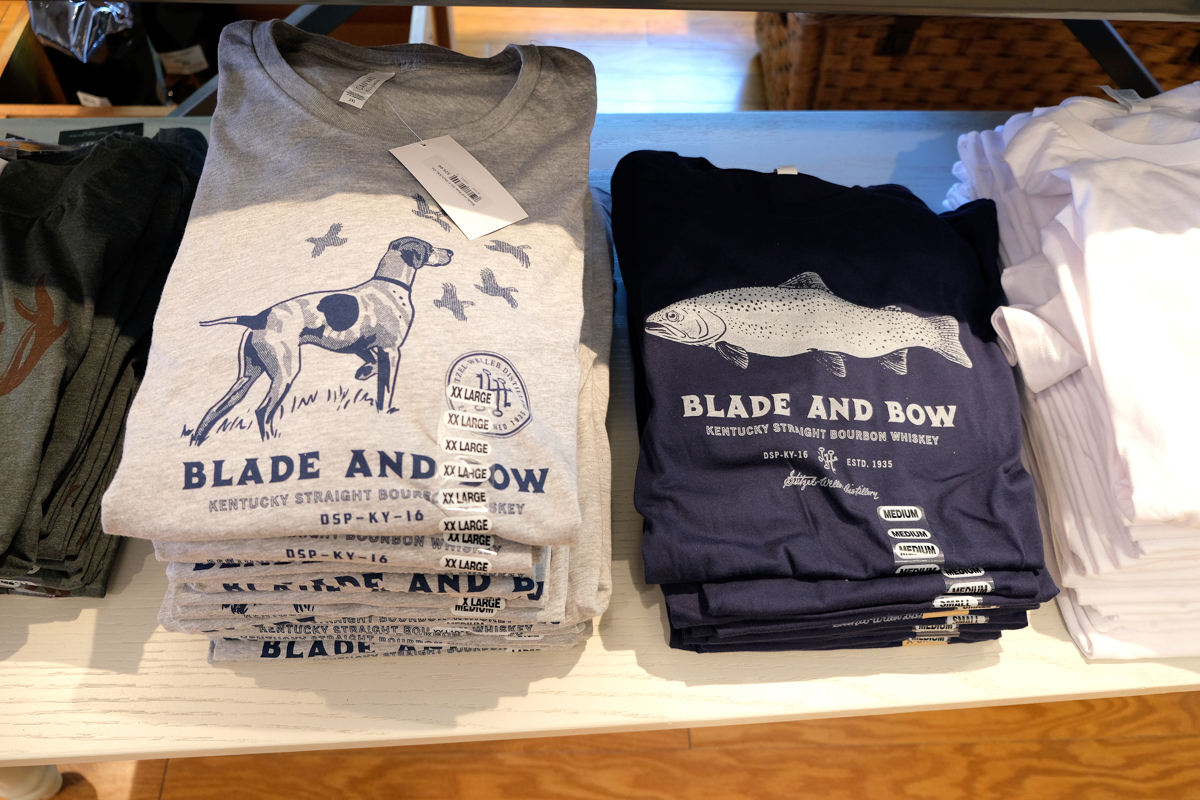 If you are up that way, I HIGHLY recommend stopping by the Stitzel Weller Distillery.  The facilities and the staff blew away my expectations and set the bar extremely high (no pun intended).  I'd say plan on sticking around for at least a half-day trip, and treat it like a college class…you'll learn a lot, but instead of a quiz at the end of the day, celebrate with a bourbon cocktail at dinner.
There's a lot more to report on from my trip to Louisville – the bourbon tasting, and a couple of great spots in town.  We'll get to those in due time…stay tuned.