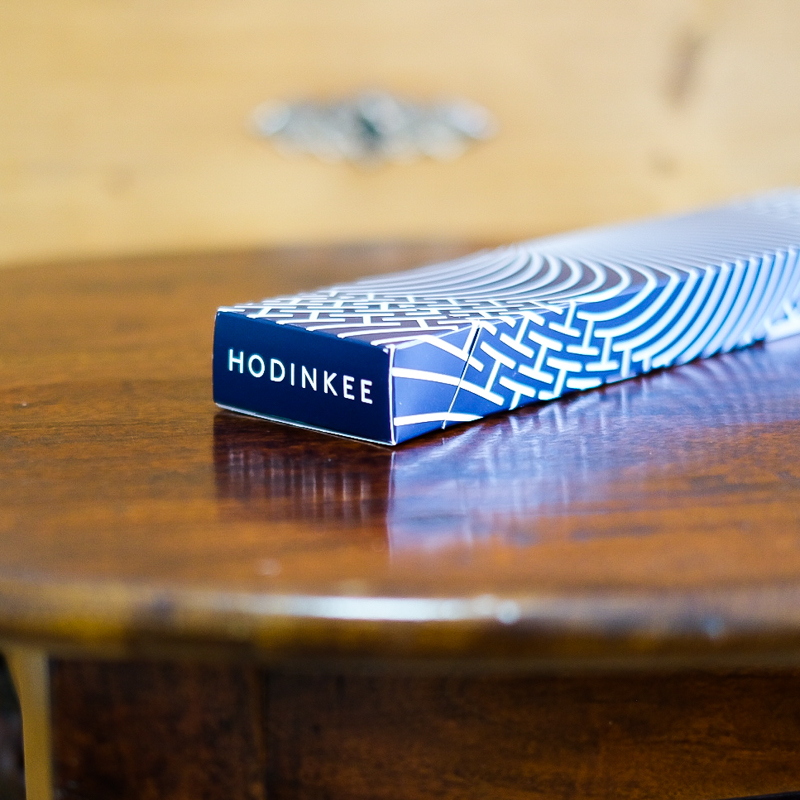 'Swatch' is a common Ebay search for me.  I usually follow it with '41' or '42' to ensure I'm finding the size I like.  I wore Swatches in middle and high school quite a bit.  In fact, I still have an Automatic that I wear every now and then.  Still works like a charm.  I've been on the hunt for a fun Swatch to wear on the weekends or on business (very) casual days, if only for the nostalgia.  Maybe something in some interesting colors, but nothing too flashy.
I'm not a Hodinkee-bro, but I do follow them on social media.  I saw the announcement on their Sistem51 1990 collaboration with Swatch, and was really pleased with what I saw.  I ordered it.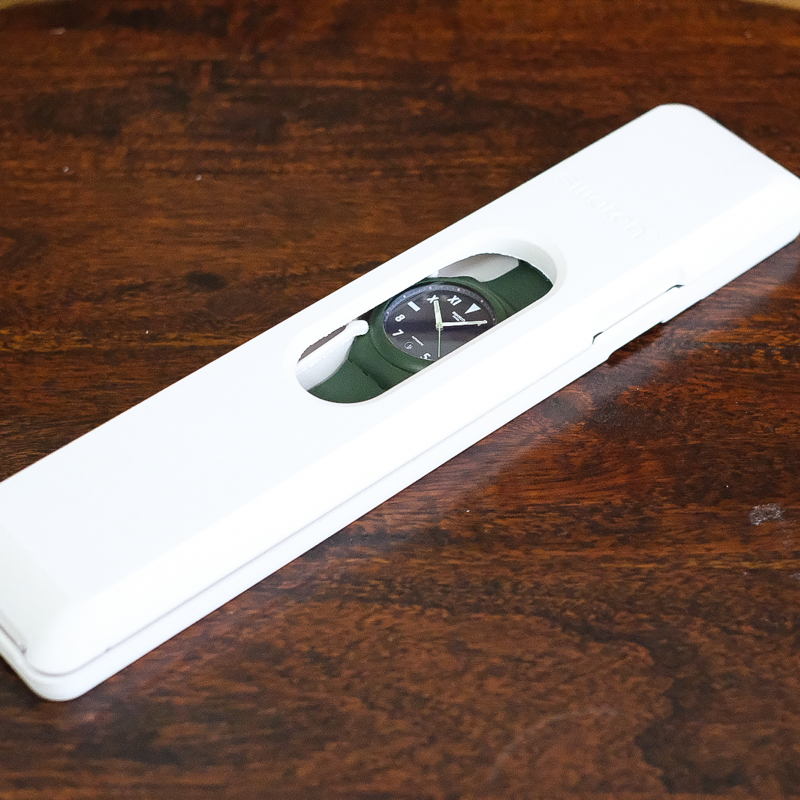 Out of the box, I was surprised at how light the watch is.  I'm used to wearing my Tudor, Omega, or Rolex, all of which are steel with steel bracelets.  The Swatch feels as light as a feather.
The green case and bracelet is a fantastic shade.  Not too bright, but not too dark.  Maybe a 'British Racing Green'?  Pair that with its blue face, and it has a sophisticated, mature look.  What I really love about this watch is the California dial.  Roman numerals up top and Arabic numbers below.  It's one of my favorite looks in the watch world.  Eh hem: the Panerai.  I also like that there is a date at the 6 on the dial. It's a nice touch that helps finish off the look.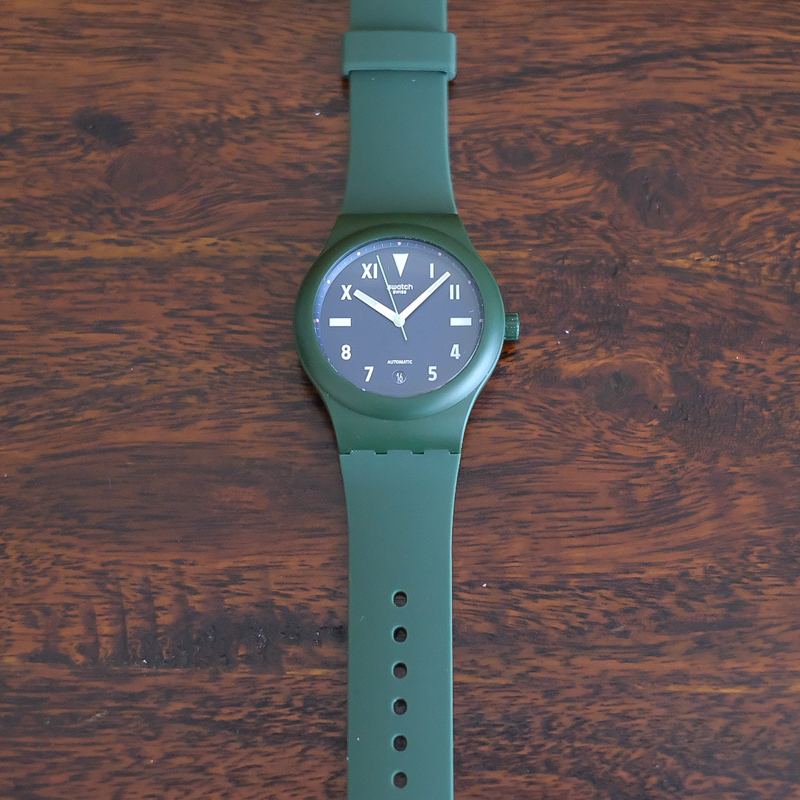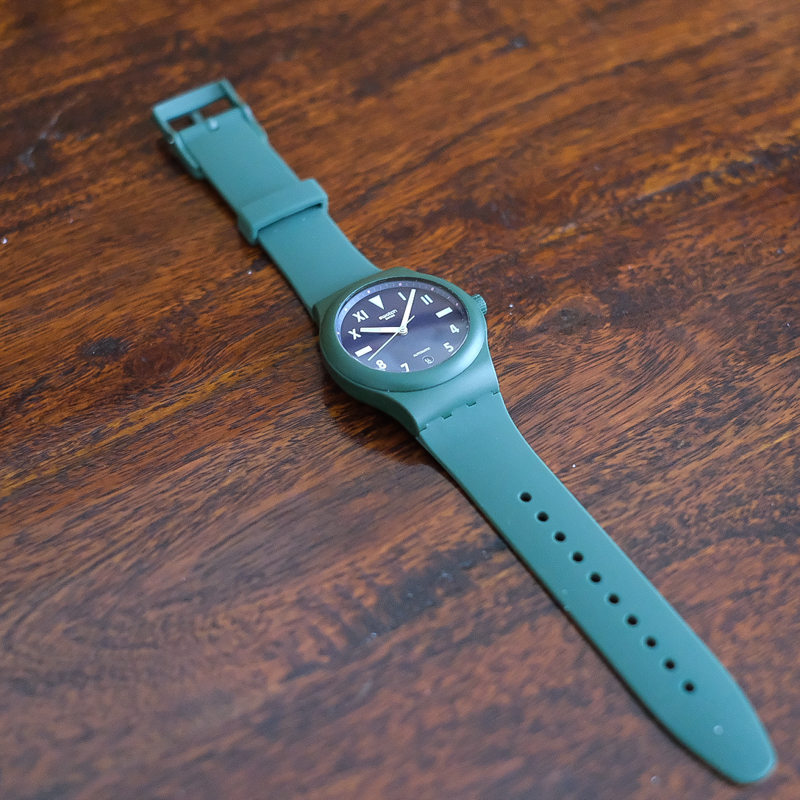 The watch is automatic (with a 90-hour reserve!), and as with most Swatch automatics, the back casing is clear.  Hodinkee 'H'ed' it up which gives some visual interest.  I do like that the automatic functionality is somewhat quiet.  Swatch had a bit of a reputation where autos were somewhat loud.  I haven't noticed that to be the case with this Sistem51.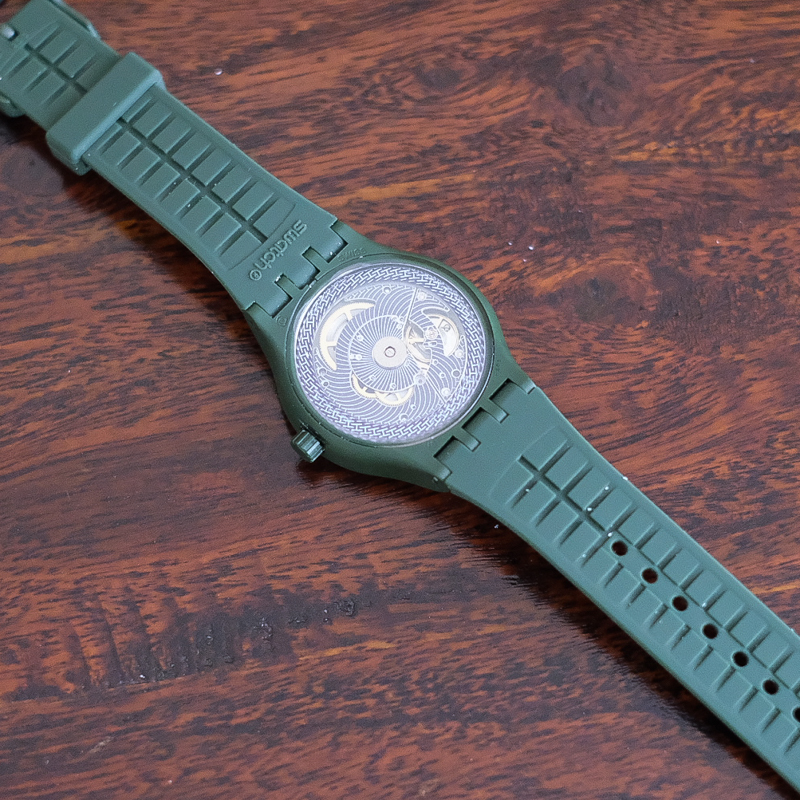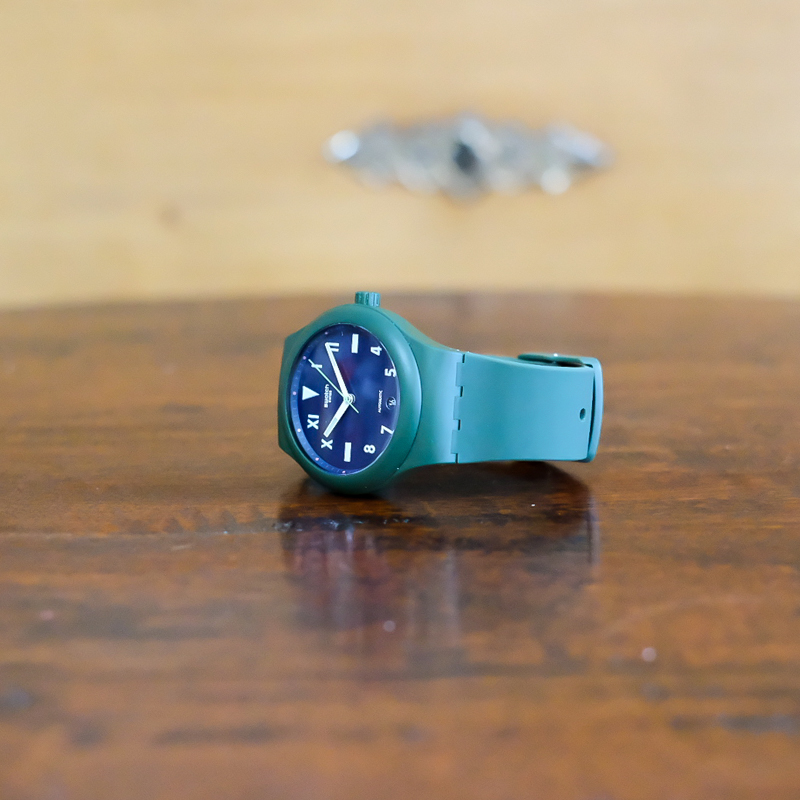 All in all, I'm really satisfied with the watch and feel that it has a great value proposition.  $170 for a Swiss-made automatic watch is a really good price.  The look and feel are right up my alley.  I understand that Swatches might not be for everyone, but this is a great adult-version of the iconic brand.