We've got some big things cooking on Red Clay Soul this year.  Not only are we going to introduce you to new brands, profile the ones you already like, and give some guidance on what to wear, but we're going to talk about how to wear it as well.  In the past, we've touched on subjects such as tailoring, re-soling shoes, dry-cleaning vs. hand ironing, etc., but this year we are going to go more in depth.  Let's start with a no-brainer: cedar.
With any good garment investment should come the mentality that ongoing maintenance is a necessity.  Cedar wood is one of the easiest ways to care for your wardrobe, and should be considered when making any clothing purchase.  It removes any moisture and odor, and is a deterrent to pests.  Here are a few 'must-haves' for any guy's closet: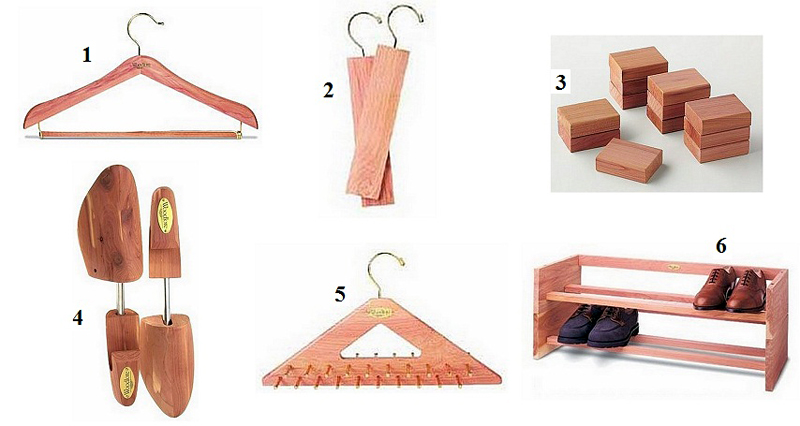 1. Cedar hangar with locking pants bar from Woodlore:  Any suit should come with it's own hanger, for those that don't, or for any older suit, this is a must.  The locking bar is perfect for traveling.
2.  Cedar hangars from Woodlore:  These are perfect to hang randomly in your closet, or bring with you in your garment bag.
3. Loose cedar blocks from Cedar America:  More for off-season storage and drawers, it keeps the folded stuff in ready-to-wear shape.
4. Cedar shoe trees from Woodlore:  Don't ever buy a pair of decent shoes without a pair of cedar shoe trees.  They will exponentially add to the life span of your most expensive investment(s).
5. Cedar tie hanger from Woodlore:  A heavy block of cedar for your neckwear…and closet.
6. Cedar shoe rack from Woodlore:  More cedar for the closet, and more moisture prevention for your shoes.
The best thing about cedar is that it is extremely easy to care for.  To keep it working at its best, get some medium/fine grit sandpaper and liberally sand the cedar once a year.  Don't go overboard, you'll know you've sanded enough once you smell the cedar aroma.
Get to it, guys.  Protect your investments…