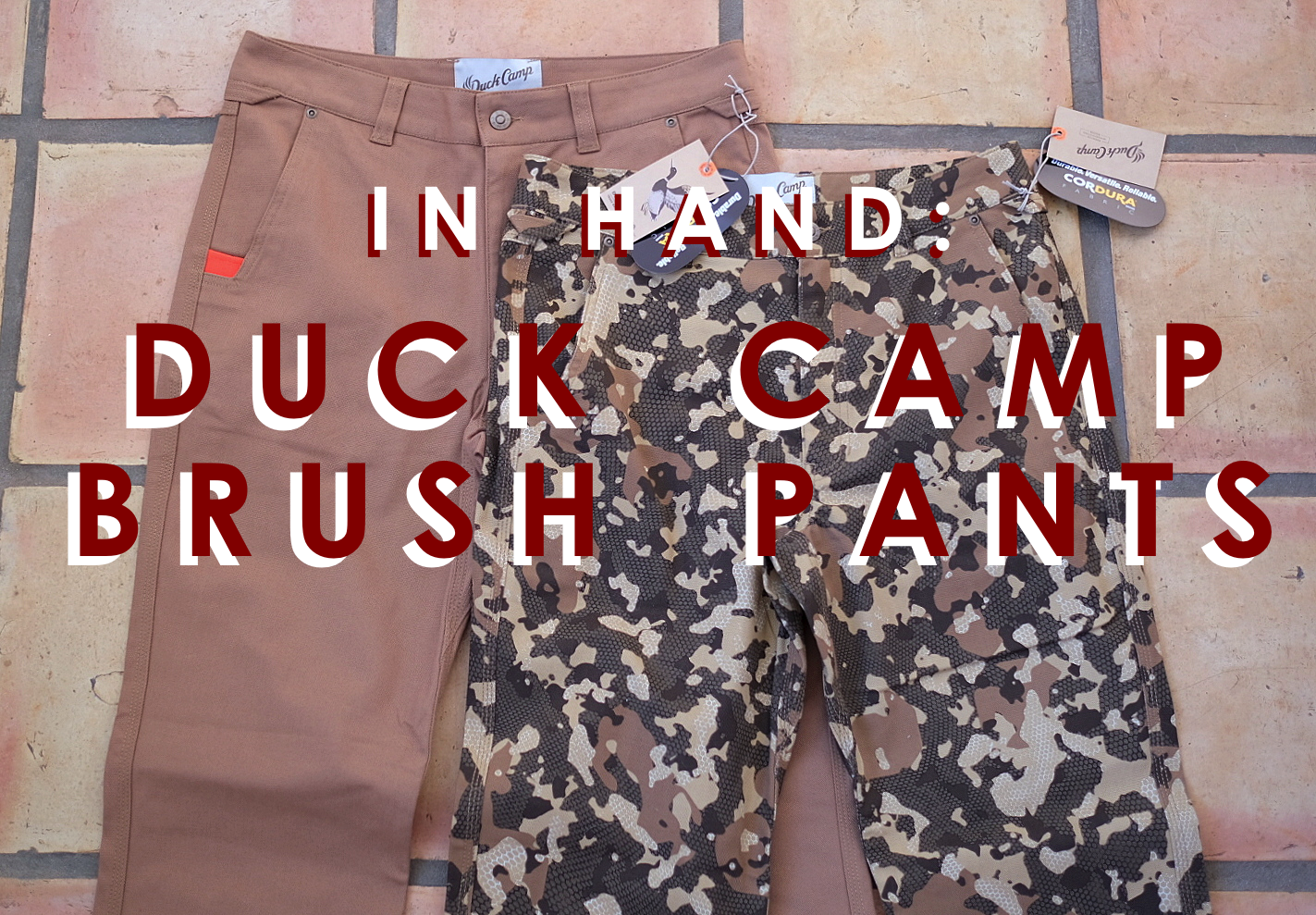 You all know that we are big Duck Camp fans around here.  They have almost revolutionized functional camo gear and outdoor apparel with their innovative designs and super cool camo patterns.  There isn't a piece of their gear that I own that I don't use, and love.
They recently released their Brush Pants, and they sent me a couple pair to give some hell.  Well, after a month or so, I'm ready to report: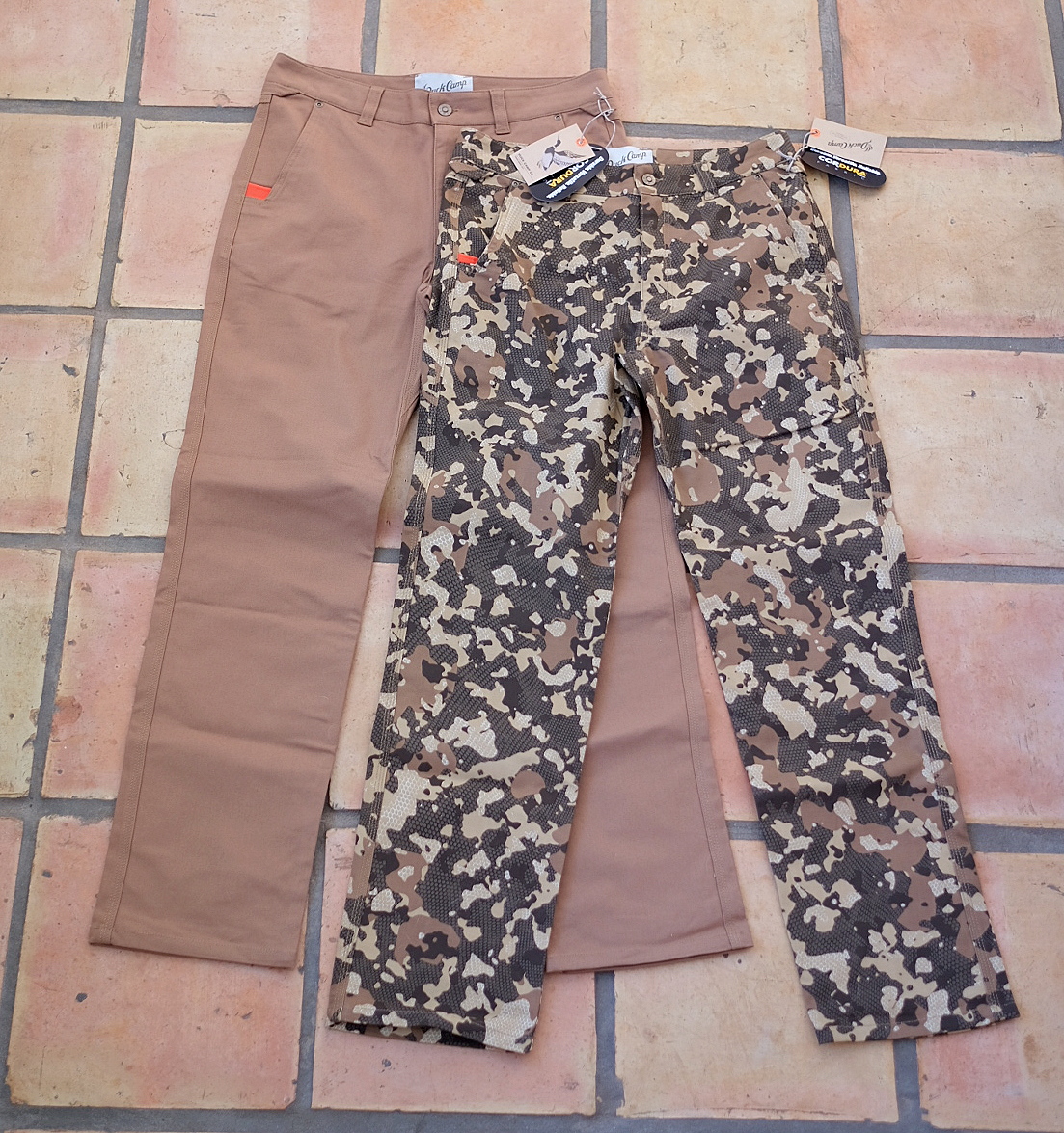 The Duck Camp Brush Pants are marketed as a 'do everything' pair of pants, and that's dead on.  They are constructed with 84% cotton, 12% Codura Nylon, and 2% stretch.  I know, you've all heard me rail on stretch forever, but when it's 2% or less, I don't really mind.  I hardly dry anything anyway.
The feel of the fabric is tough, but soft.  It has a sturdy heft to it that gives confidence when trudging through a quail field, yet softness for sitting in a boat working the winter bass.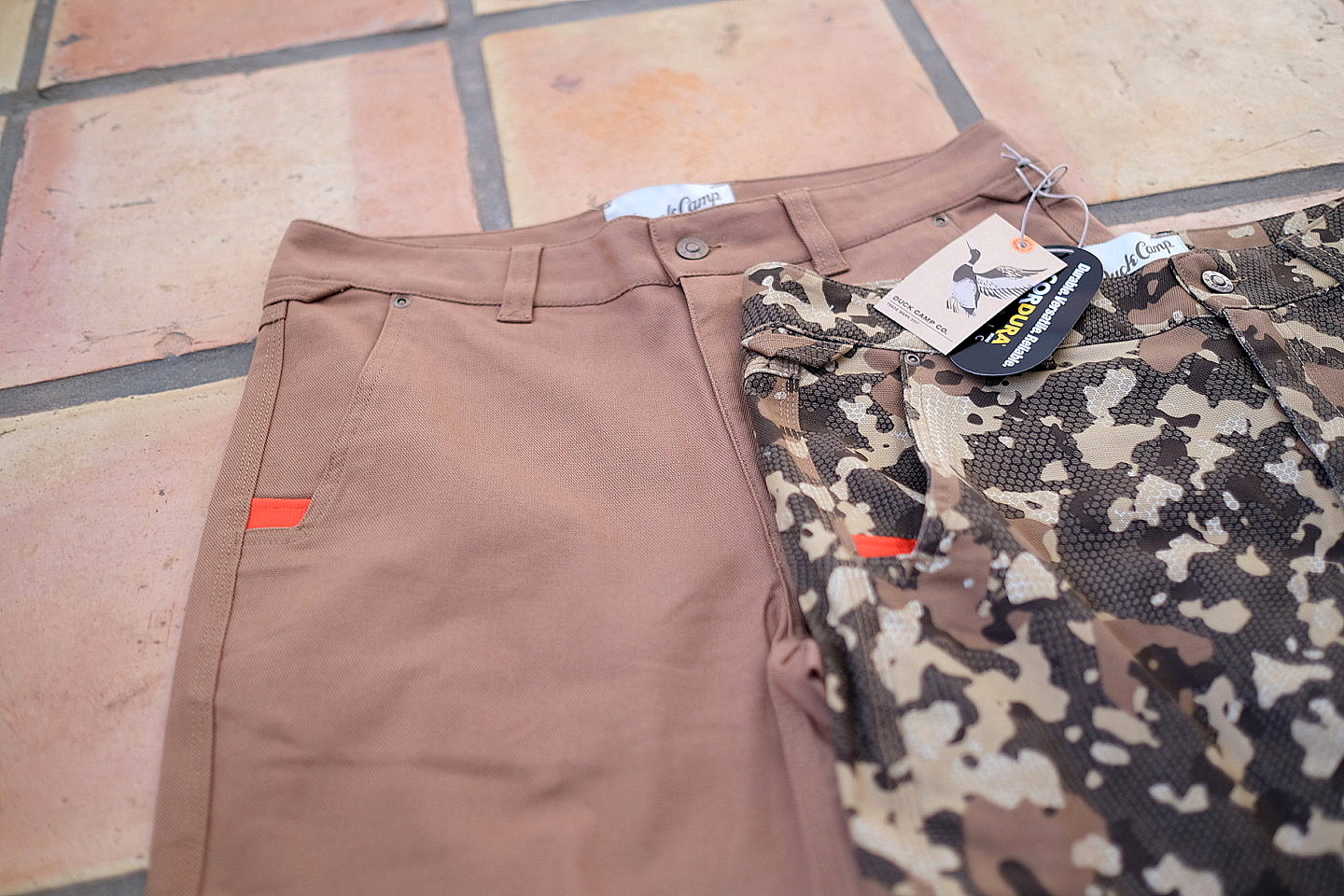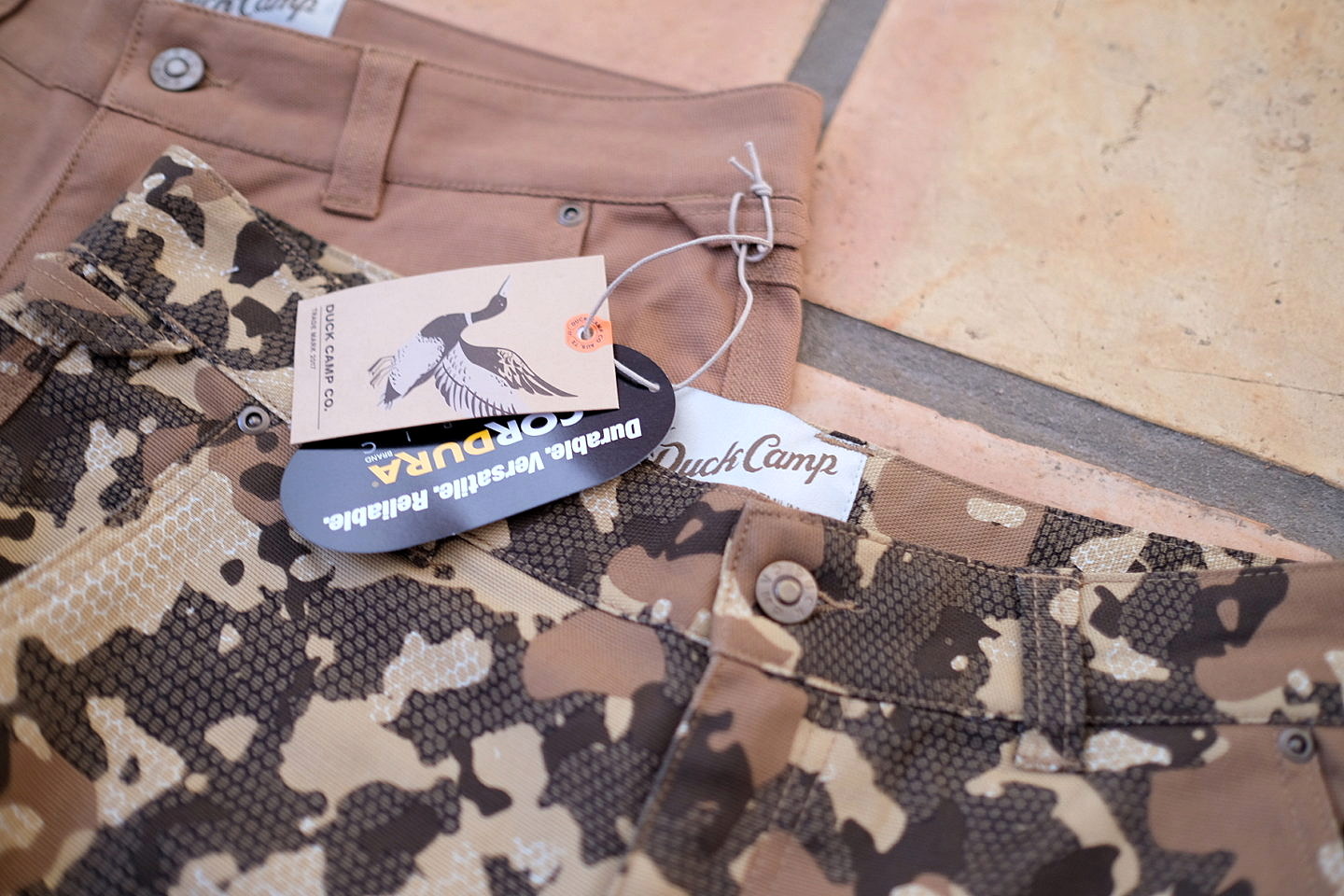 The cut is actually a lot more like a pair of jeans vs. a pair of chinos.  I like that they have a slimmer leg, yet still wide enough to fit over my Russells.  The waist is pretty true to size, so keep that in mind when ordering.
There are some nice features on these pants: first, there are hip tethers that will hold up waders or chaps.  There's also a folding knife sheath on the front right pocket.  Both good, and both subtle.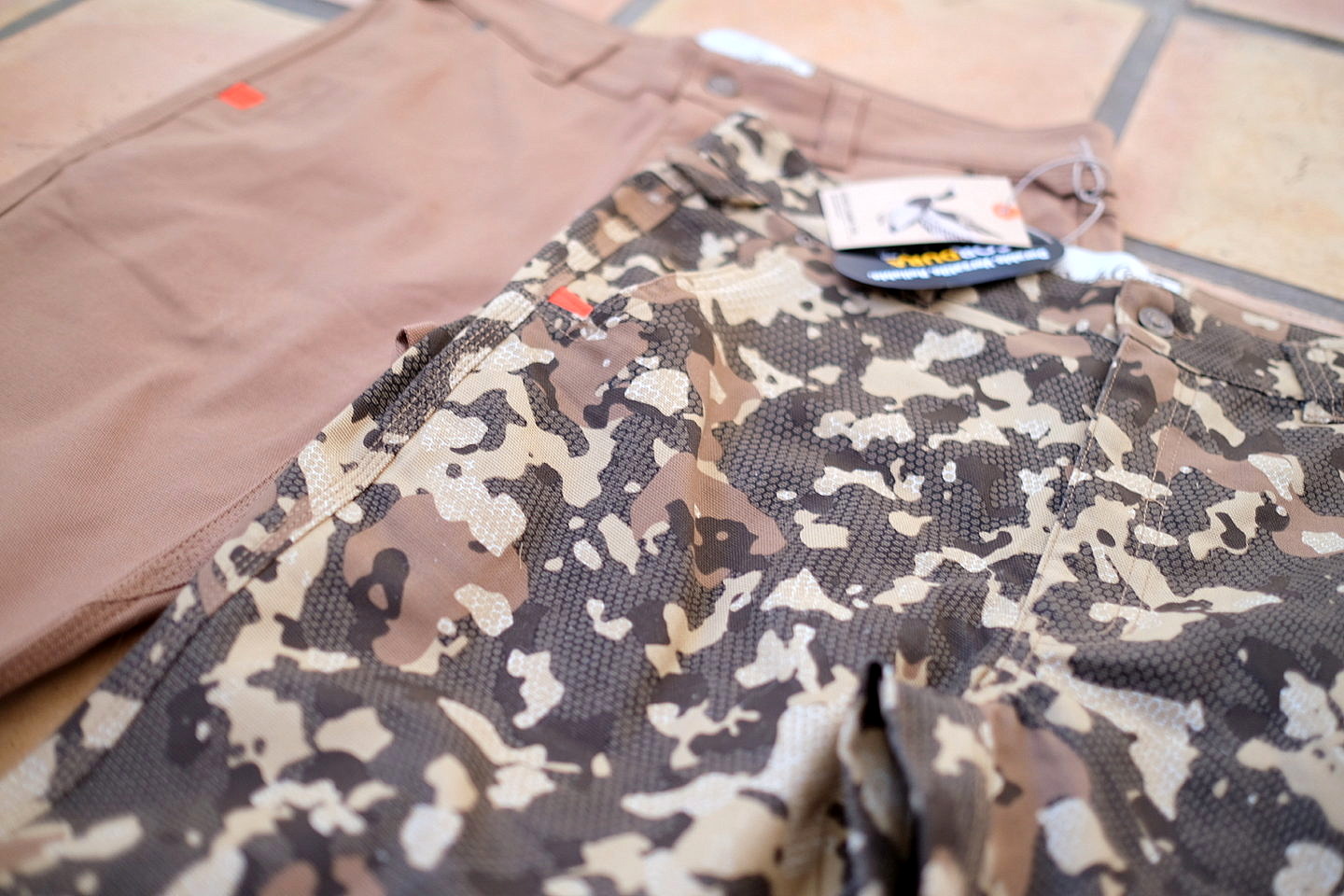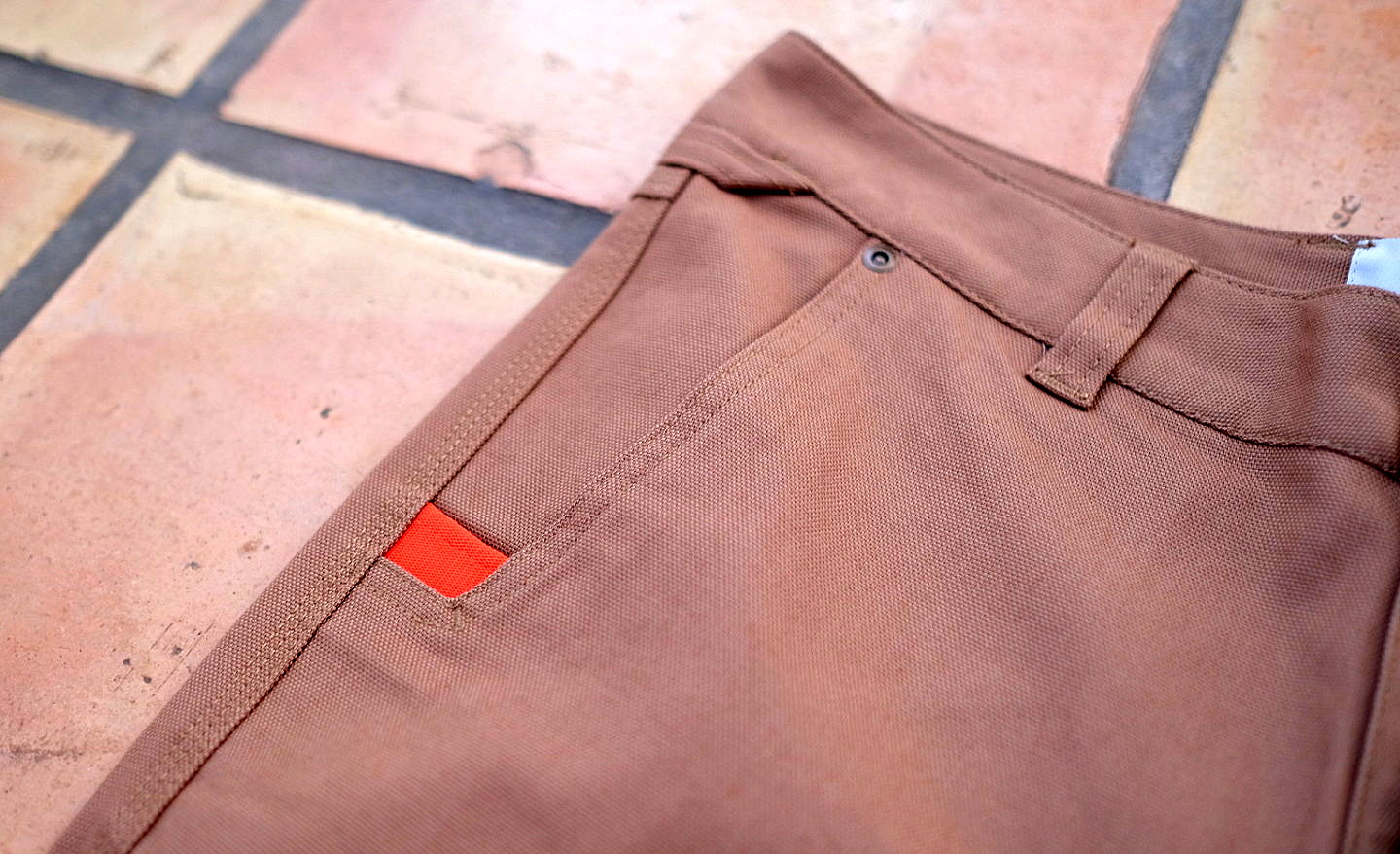 The Brush Pants are available in Pintail Brown and all five of the Duck Camp camo patterns.  Match these with any of their midweight shirts or fleece pullovers, and you are good to go in the duck blind, tree stand, or quail field.
Don't plan on chasing game with these?  Well, they work just fine in casual settings as well.  Get a flannel on top, a vest and a pair of boots, and you are ready to tackle whatever the weekend throws your way.