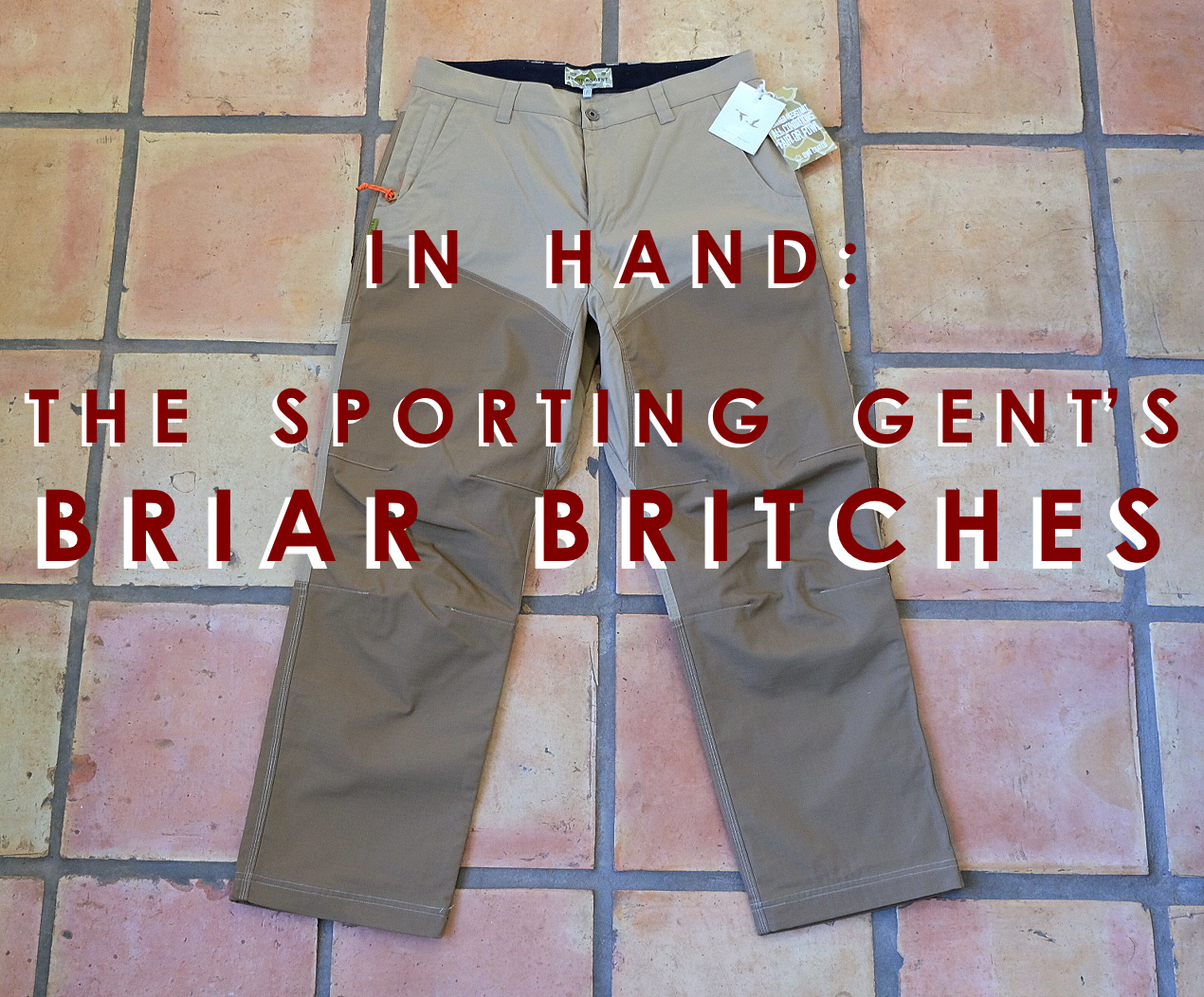 Briar pants are an interesting thing.  For the most part, they are a pair of heavier chinos with tough outer shell on the front of the legs built to protect a hunter's legs while trudging through a field, usually chasing some sort of upland game.
In recent years, due attention has been given to briar pants.  Quite a few companies are now offering choices.  From what I've seen, there are the more traditional cotton/waxed canvas/tin cloth options, then there are the options that use more technical fabrics.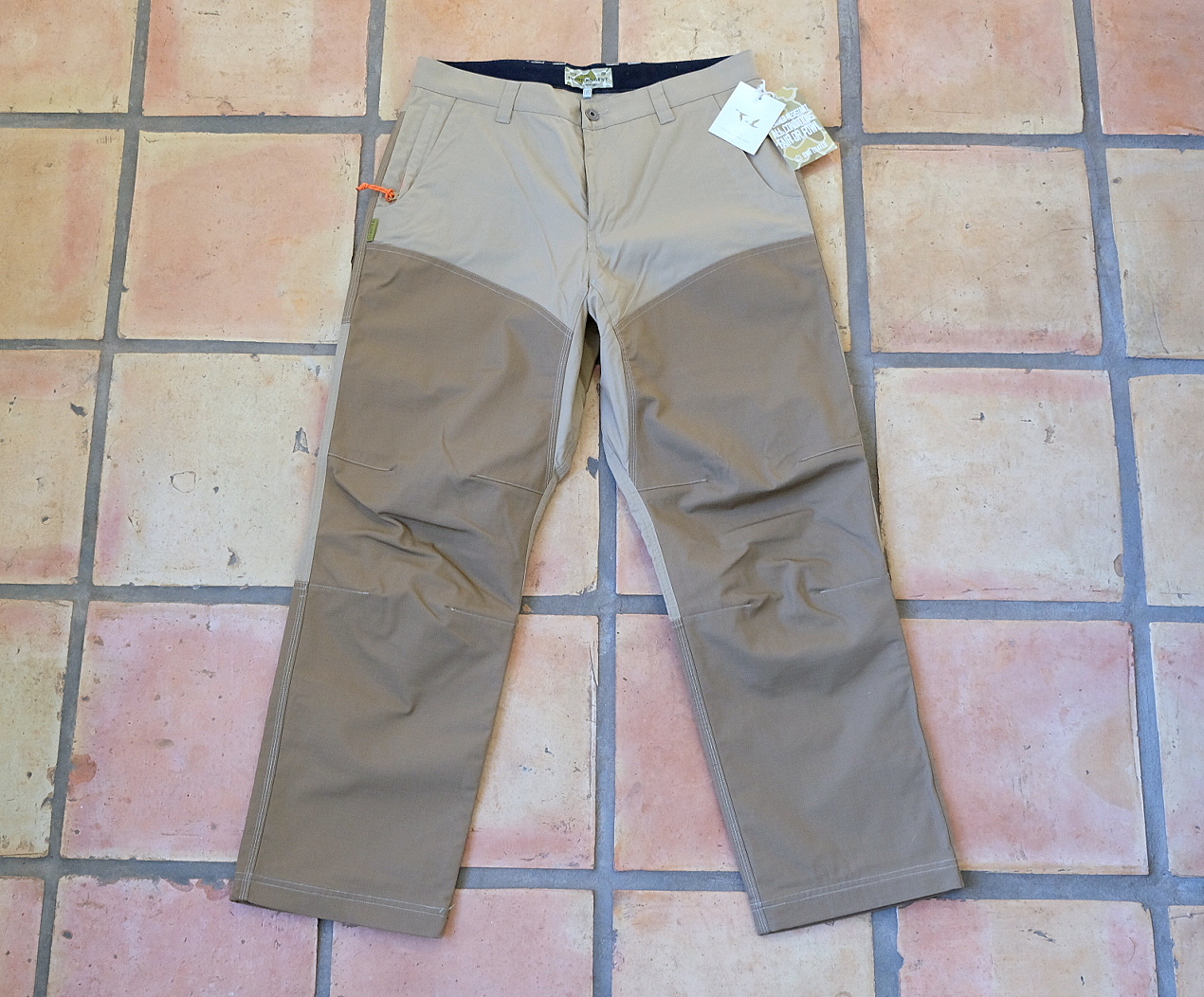 Charlotte's The Sporting Gent has released their version of Briar Britches.  Now, these aren't the run-of-the-mill reinforced chinos.  These are built to take a beating.  They are constructed with a RevTex fabric, which is a 60% cotton and 40% polyester shell, then coated with DWR, which repels water.  They have the look of a technical fabric, but the comfortable feel of a pair of chinos.  They are quiet when walking, as not to prematurely announce your presence to any unsuspecting flying game.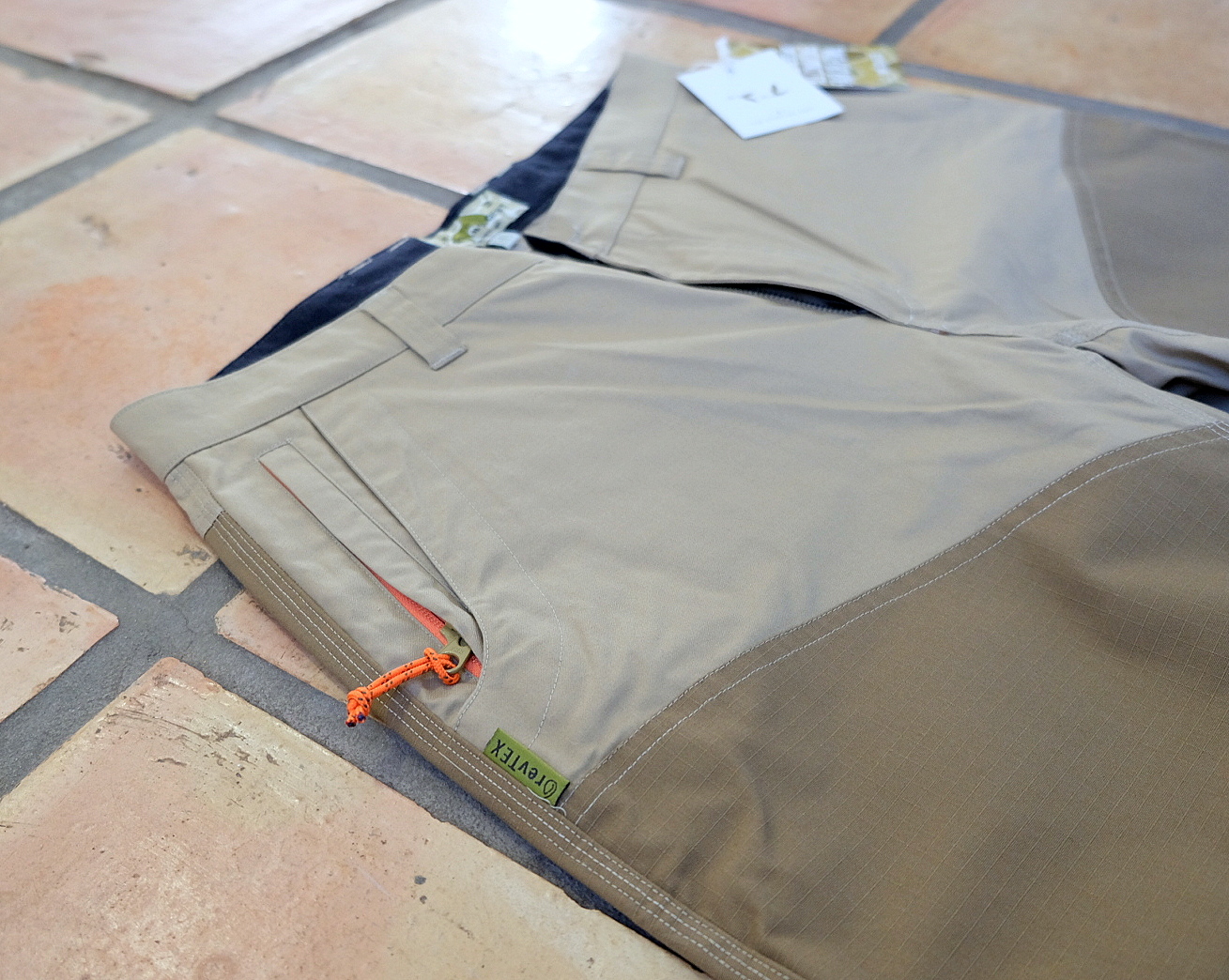 They are constructed with some nice features: the hidden zip pocket behind the front-right pocket is a nice place to keep your wallet/license when hunting.  Inside the waist band is lined with corduroy, which will keep your shirt tucked in, and prevent the pants from folding over at the button.  There is also some hidden old-school camo – inside the back pocket flaps and the front pocket linings…nice little touches that remind you these aren't some ultra-tech/Star Trek pants.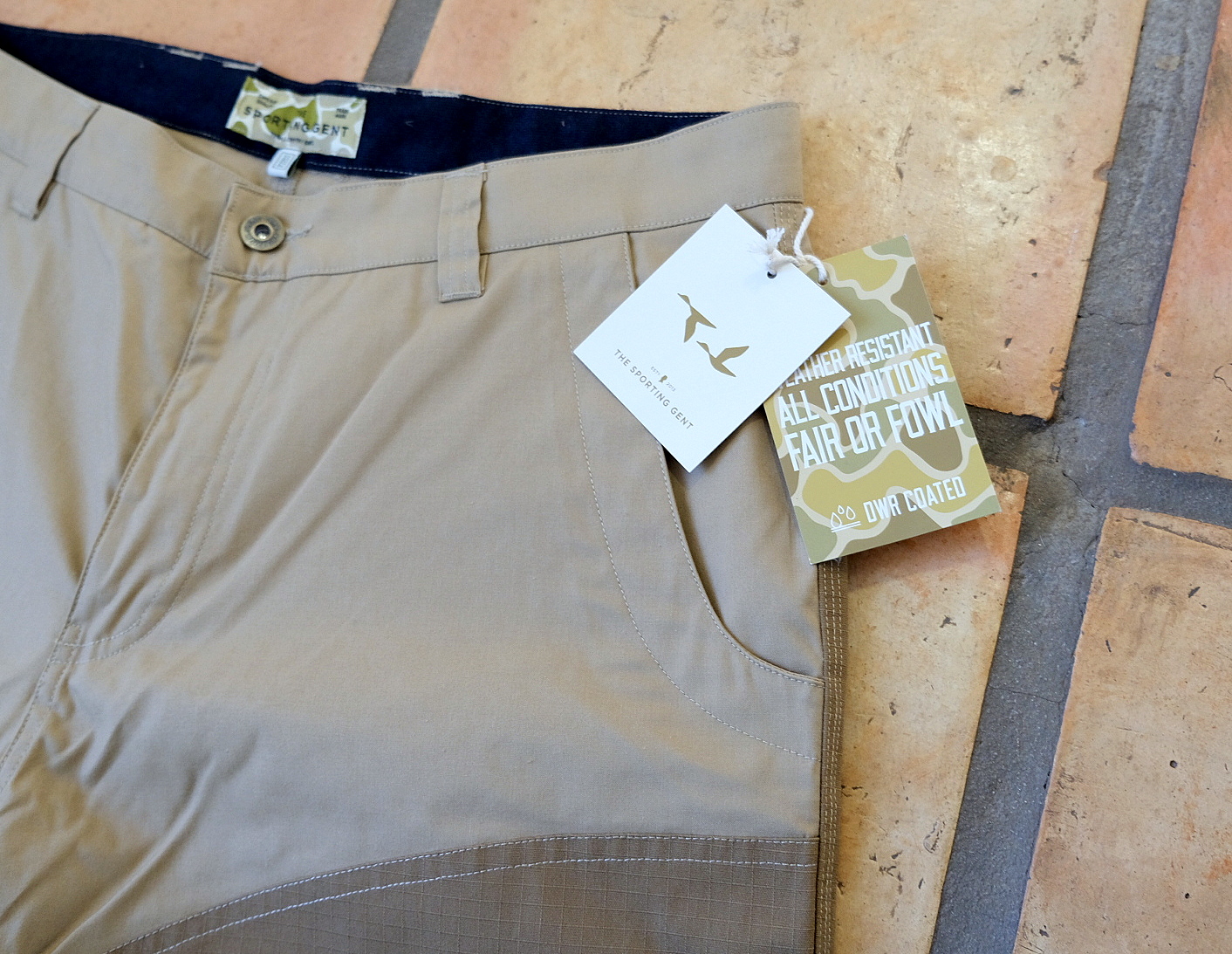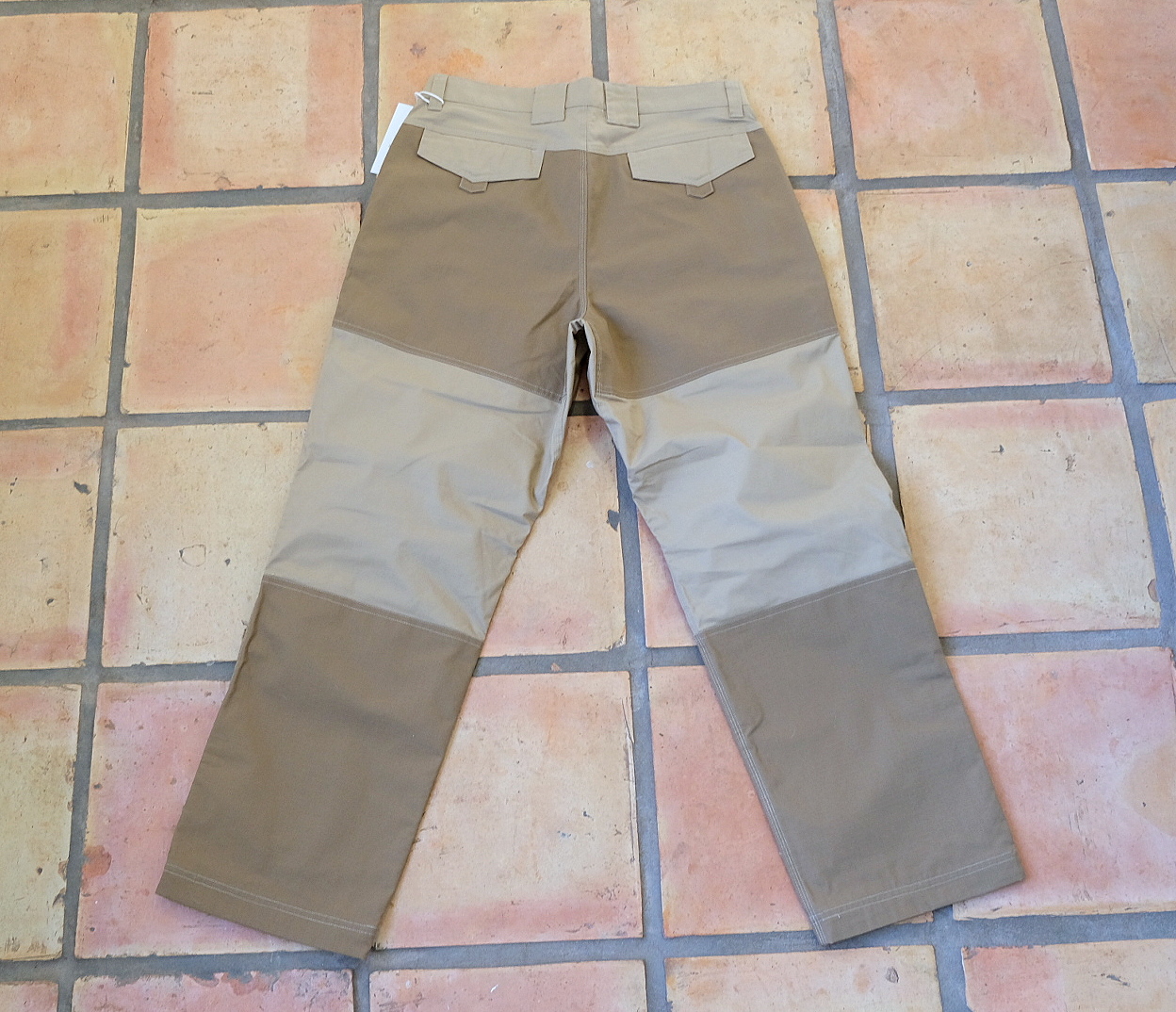 The fit of these pants is what I'd call 'classic'.  They aren't slim, but instead feature a more comfortable cut in the hips and legs.  The leg openings are a little wider so that they'll fit over boots.  For comparison, these fit pretty similar to the Mountain Khakis Original Mountain Pants.  The inseam is intentionally ~1″ shorter than advertised to prevent dragging.  If you are between inseam sizes, I'd order the longer of the two.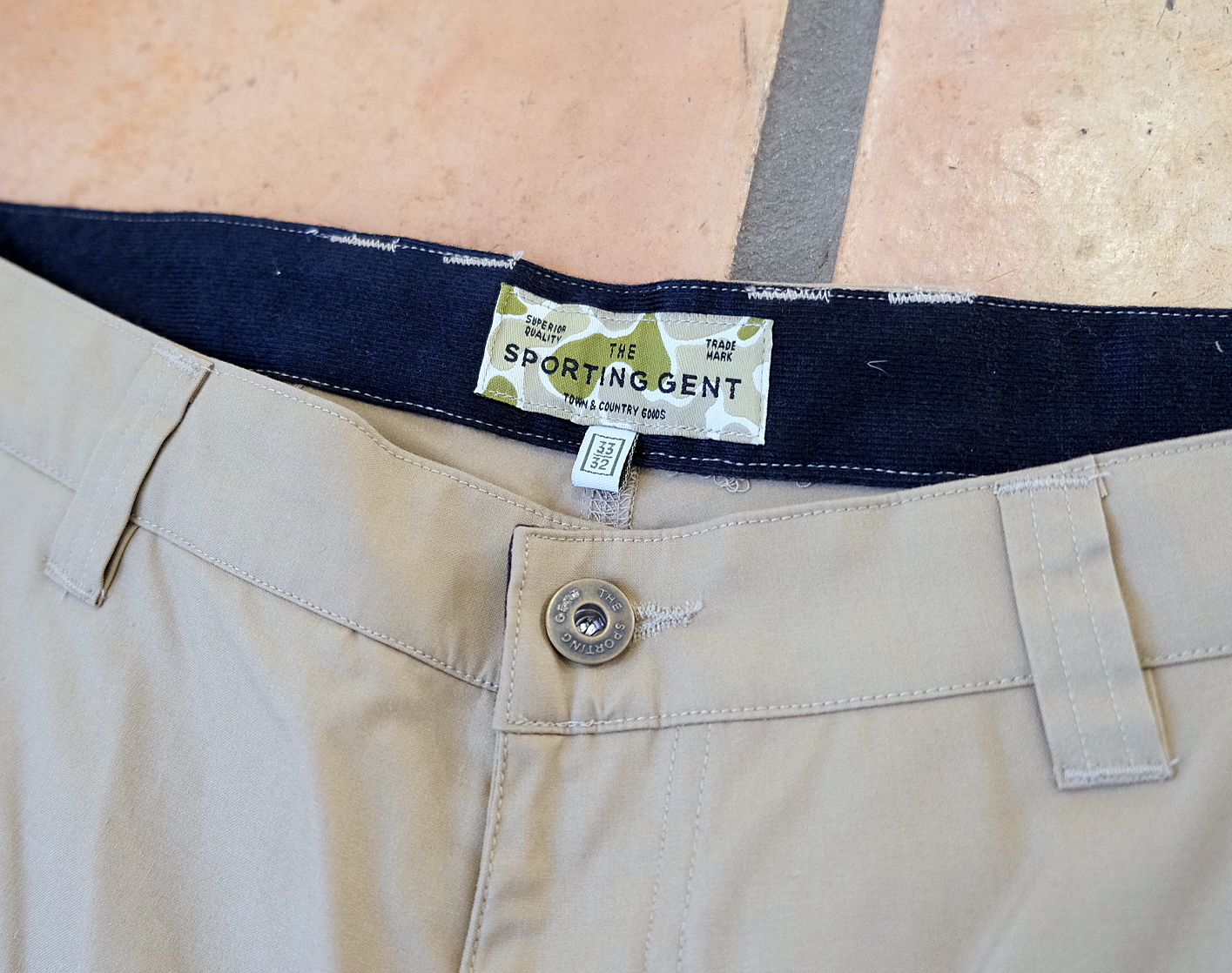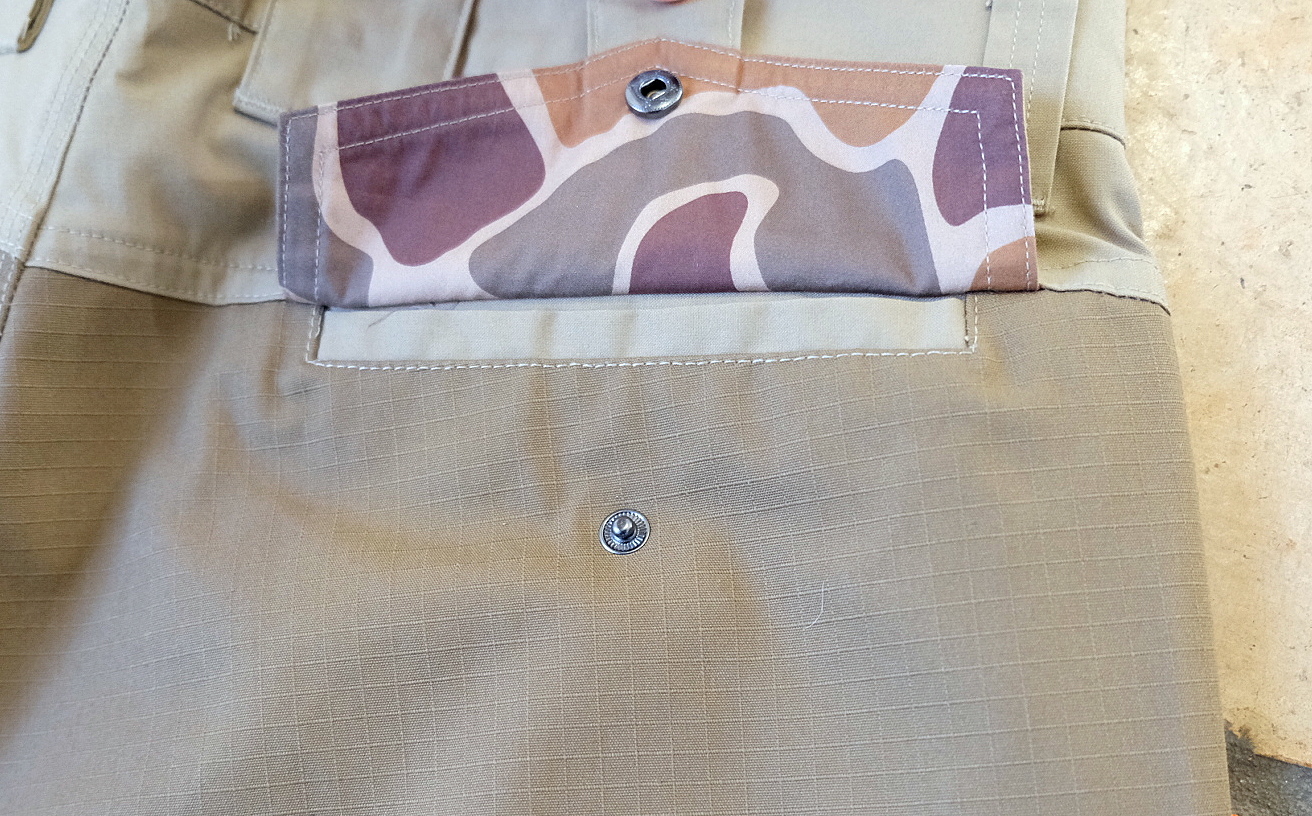 Caring for these Briar Britches is easy – I'd recommend washing inside out, then drying on low for ~5 minutes, then hanging to dry.  From a value perspective, $158 is a good deal.  These pants are built like a tank, so you'll have them for years.  These aren't the type of pants that will go out of style, nor will they help you shoot more birds.  They will, however protect your lower half from the elements, and make getting ready for a hunt a no-brainer.