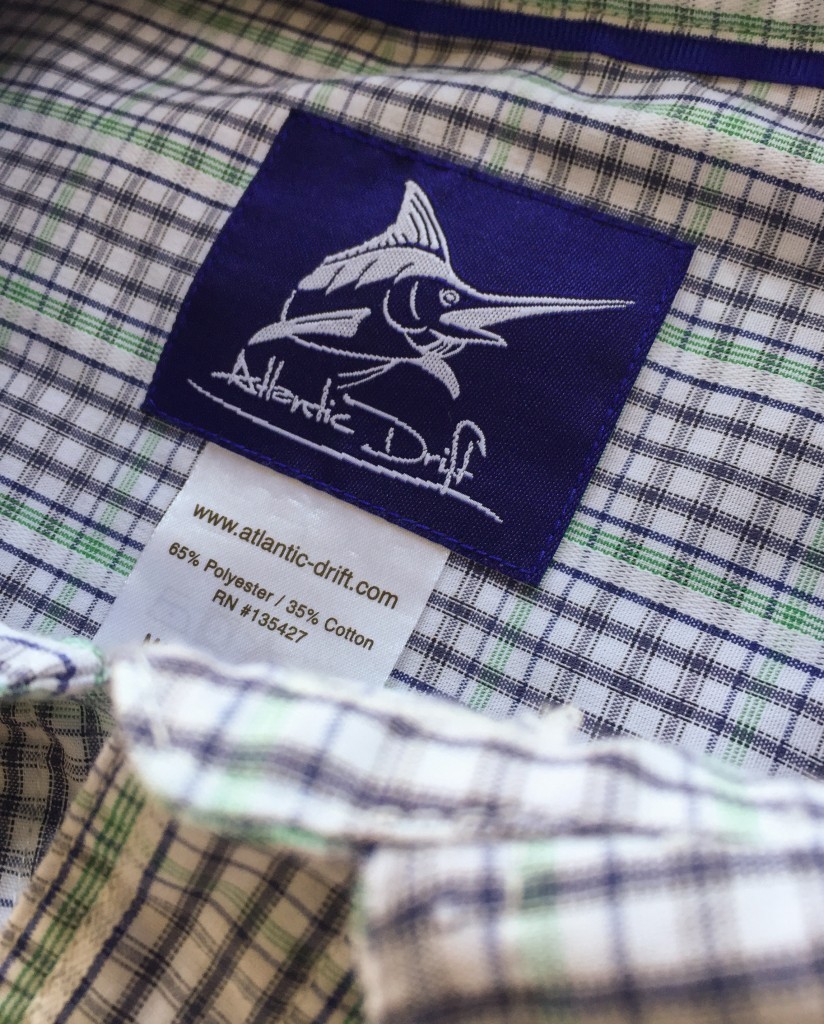 I've had the pleasure of knowing the Atlantic Drift guys for a few years now.  What's great about the AD crew is that they actually live the lifestyle of their brand.  I can't tell you how many times I've heard 'sorry for the early email, we are heading out to the water'.  It's great, because they are essentially doing product development for their entire line.
They asked me to give my opinion on their new Beaufort button down shirt.  Before we get started, let's talk about the rise of offshore wear over the last ten years.  Columbia and Ex Officio have really gotten a foothold on this market, and do a good job with the performance fishing gear.  The problem is that the look is just that: very functional.  There is a lot of velcro, loops, vents, and SPF built into every shirt…  While this is great for the intended purpose, it doesn't really work for everyday wear.  A fishing shirt at dinner 400 miles from any sort of water looks weird.  Period.
Atlantic Drift is in the thick of this industry, and seemed to have solved that problem with their Beaufort button down.  From a distance, the shirt looks like any other button down that you have in the closet:
This shirt fits into any business casual environment.  Pair it with a pair of khakis and loafers and you are ready for a day at the office.  In addition, the shirt is packed with little tricks that will keep you cool and protected from a long day on the water.  The shirt is a very comfortable blend of 65% polyester and 35% cotton, so it's very breathable.  The chest is mesh-lined so it won't stick to your body.  There are a bunch of hidden features:  the collar has hidden buttons, there is a hidden zipper front pocket, and a hidden sunglass loop.  Think of this as the "Inspector Gadget" of fishing shirts.
From a fit perspective, it is NOT boxy.  I wear a Medium, and I would say that it is consistent with a Brooks Brothers Slim Fit medium, or a J. Crew Medium.  There is plenty of room to move, but it is NOT boxy.  The style of the shirt is a really nice plaid (there are four plaids available) that works on the water, but really turns it into a versatile shirt with a more prominent spot in the rotation.  The logo is small and tasteful.
Mine has survived a trip to Lake Martin, as well as a full Saturday of errands followed directly by an afternoon at the pool and an evening cooking out.  It cleans up nice, too.  Wash it as you would anything else, but hang to dry.  Give it a quick iron and you are ready to rock.  I've got a new workhorse in the arsenal.