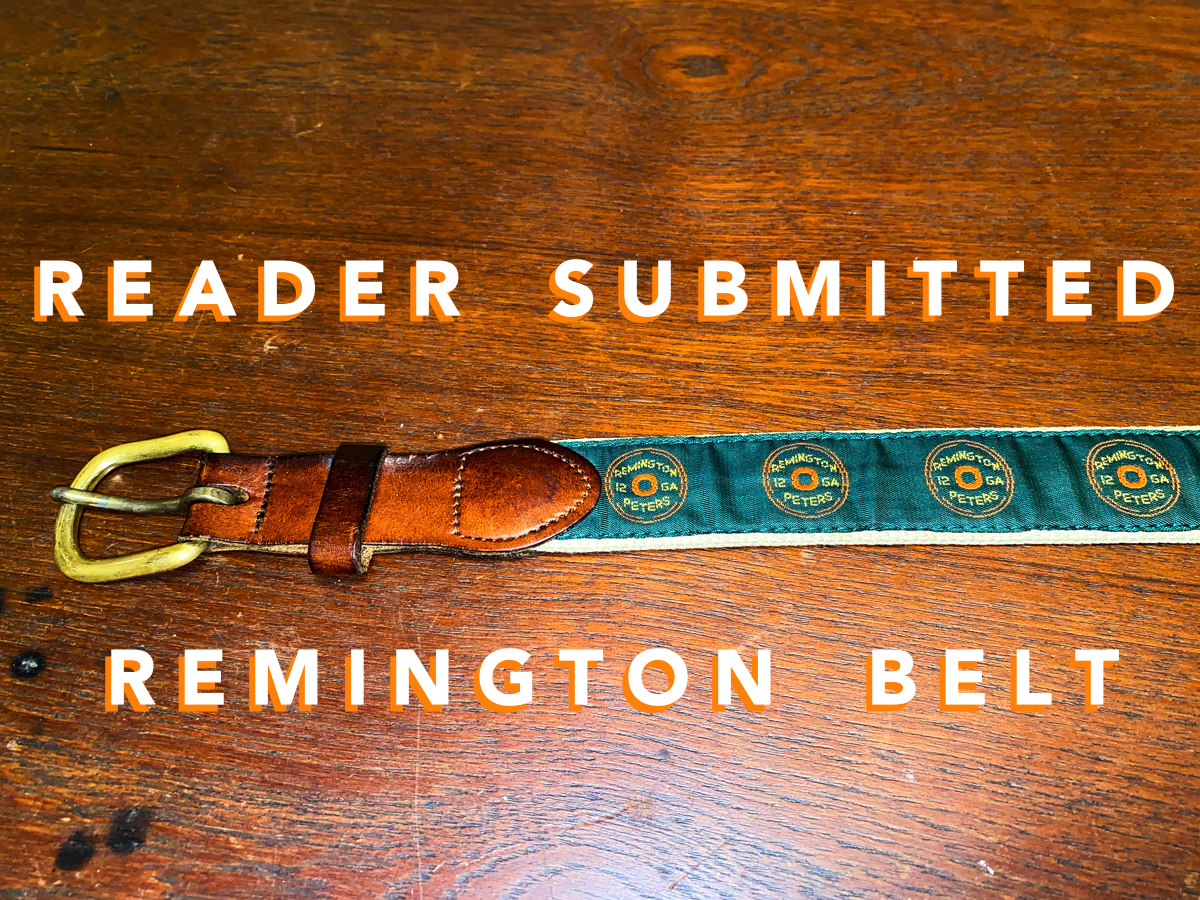 Submitted from long-time reader John Grey.  This deserved an immediate post:
Here's a couple of pictures of this Remington Firearms belt. The belt was made by Leatherman LTD, in Essex Ct. I have owned this belt for probably 15+ years. In high school and college, I worked for a family-owned gun shop in Tulsa Oklahoma called Sports World Inc. The owner of the shop was one of Remington's sales representatives for over 30 years. I found the belt while doing inventory and had to have it! It has been a staple in my wardrobe ever since.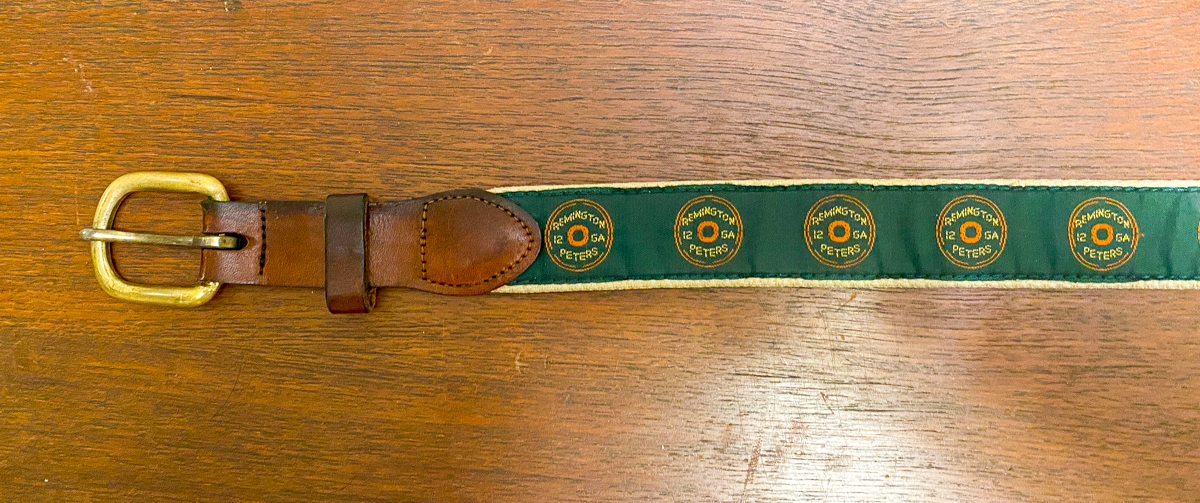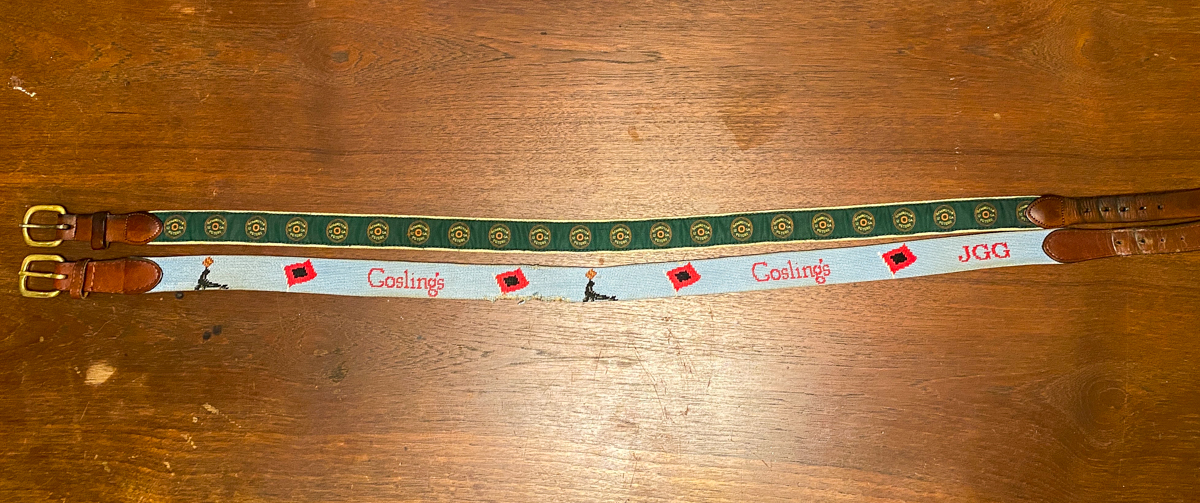 The other needlepoint I've worn for about six years is this Smathers and Branson Gosling Rum Belt. This is a fun belt to wear because whenever someone notices what it is I usually get a free dark and stormy. The belt has a lot of sentimental value to me as well, growing up every summer my family and I would go to Bermuda for a week starting when I was in kindergarten till our last time in 2009.
The hurricane flags represent the University of Tulsa because we are the Golden Hurricanes, and I just like Rum!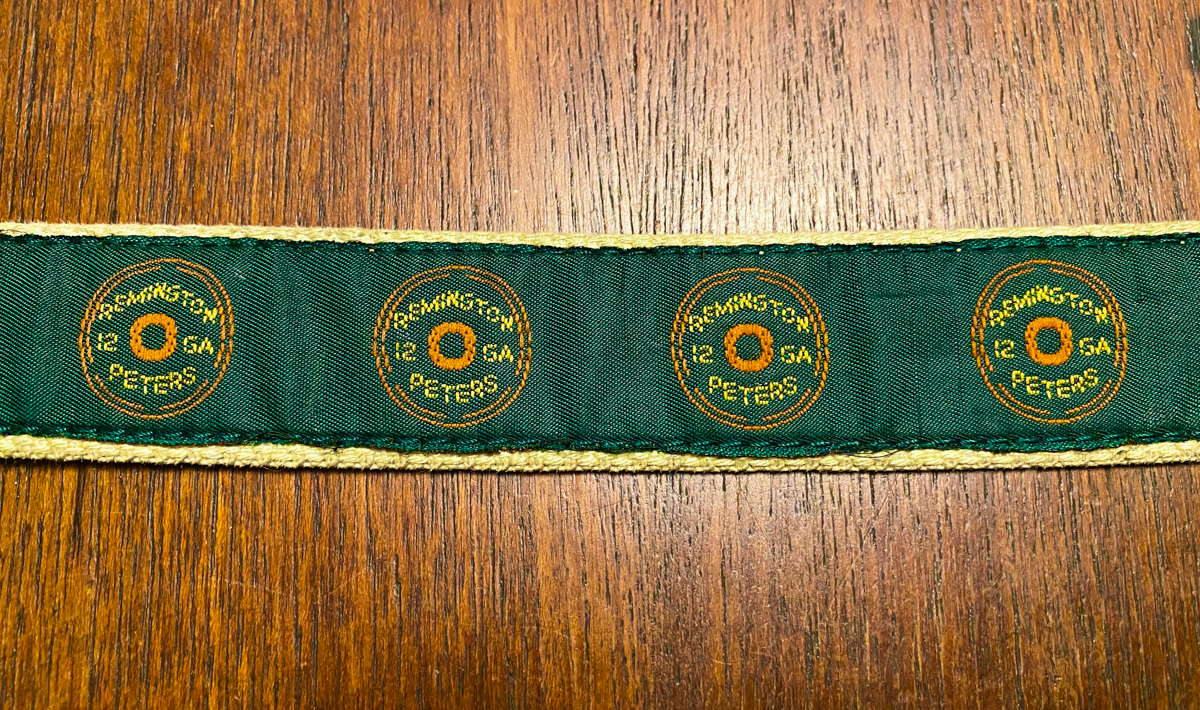 Well done, John.