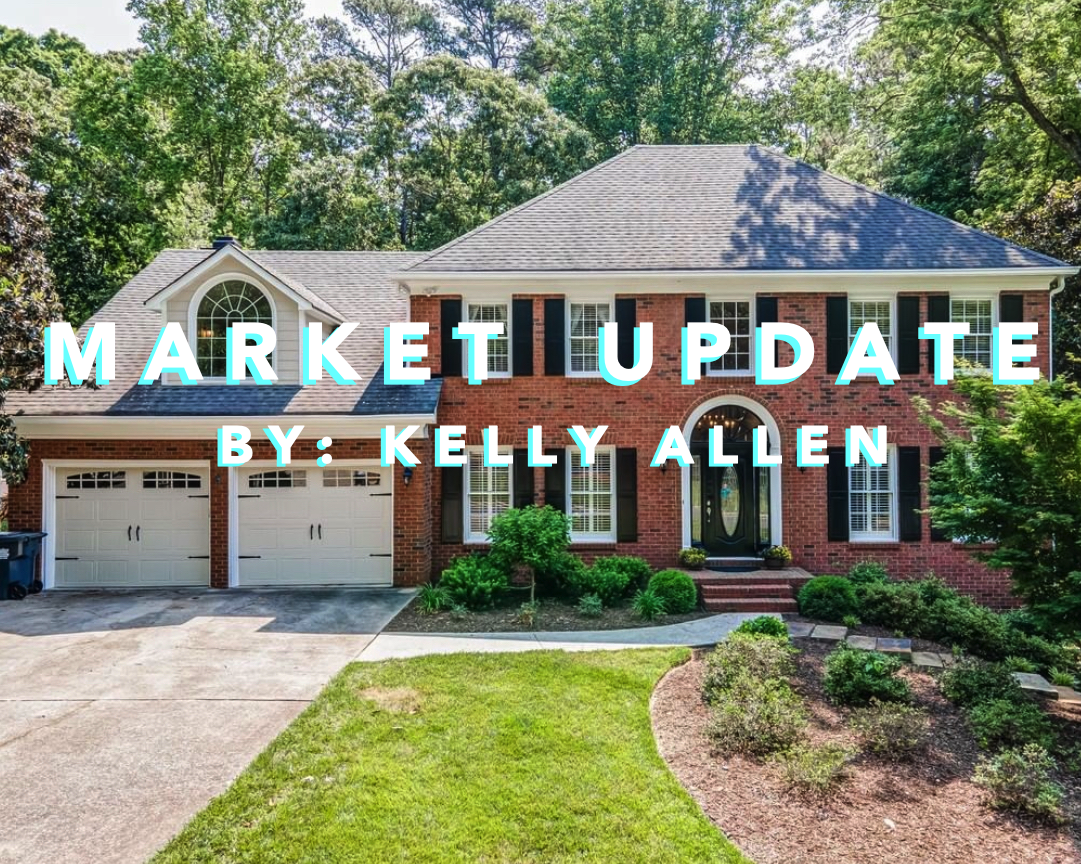 Kelly Allen is a real estate expert in the Atlanta/Metro area and a dear friend.  I asked her what she thinks of the market…here you go:
It's finally the buyer's turn. Well, somewhat.
We're starting to see some reaction in the real estate market. Reaction to inflation, interest rates, soaring home prices, and just plain exhaustion.
That reaction is causing some much-needed shifts in inventory, showings, offers, and coming soon, prices.
It will likely be the least sexy shift we've ever seen in the real estate market and it's important to note that a recession doesn't equal a housing crisis. In fact, in 4 of the last 6 recessions home prices only fell twice – minimally in the early 90s and then by nearly 20% during the housing crash in 2008.  And remember, the crash in 2008 was caused by sketchy loans and lots of foreclosures. Lending restrictions have been tightened since then and people have a lot of equity in their homes (which ultimately prevents foreclosures).
Here's what I'm seeing now: Instead of ½ a month's inventory we're beginning to see 1.5 months of inventory. Instead of 19 showings per listing, we're seeing 13. (that's a 32% drop which sounds sexier and much worse)….and instead of Buyers trying to figure out how to beat out 20 other buyers for a home, they're only competing with 5-10 others now.
…..ahhh….the good 'ole days are coming back. The days where homes will stay on the market for 20 days instead of 3. The days where you are competing with 0-3 buyers instead of 20 and the days where sellers get 98% of the list price instead of 105%.
Here are my other predictions for the coming months:
Mortgage interest rates will peak at 6% but fear not (!) because I also predict they will come back down drastically in 2 years when the government pulls the only lever it has to control a recession.
Some homes will linger on the market while the updated ones in good areas priced right will still go fast and for A LOT of money.
You will start to see street corners littered with For Sale and Open House directionals as Realtors begin dusting off strategies we haven't needed since the PC (pre-covid) era.
Realtors will get out of the business. There are more licensed Realtors than listings for sale in the country right now. I love a good recession to flush out the part-timers and people who got into real estate for fast money and because they love to look at houses.
Competing against these guys has been F-U-N. Who you hire to help you buy or sell continues to be the most important factor in netting the absolute most and actually getting a home to buy.
Here are some questions to ask now as you interview:
1. Tell me how you've pivoted in the last year to help your buyers win?
2. What is your multiple offer strategy and can you position me so that most or all of my risk is removed?
3. How are you staying educated on market changes?
4. What is your offer written to the offer-accepted ratio?
5. How will you find homes for me to consider?
6. What was your list vs sales price ratio in 2020, 2021, and 2022?
Guys, the real estate market IS finally changing and if you're a Buyer, NOW is the time to take advantage of worried sellers who are realizing that they may have JUST missed the greatest seller's market in the history of real estate. If you're a seller and your home isn't in great shape GET IT in great shape. Buyers are paying a lot for crap anymore. Sorry. If you're a seller whose home is straight out of a Lifestyle magazine, congratulations, you will continue to be rewarded with wads of money and maybe even a year of free tacos (no kidding, how one of our buyers won the home they bought).
CHEERS!
Kelly