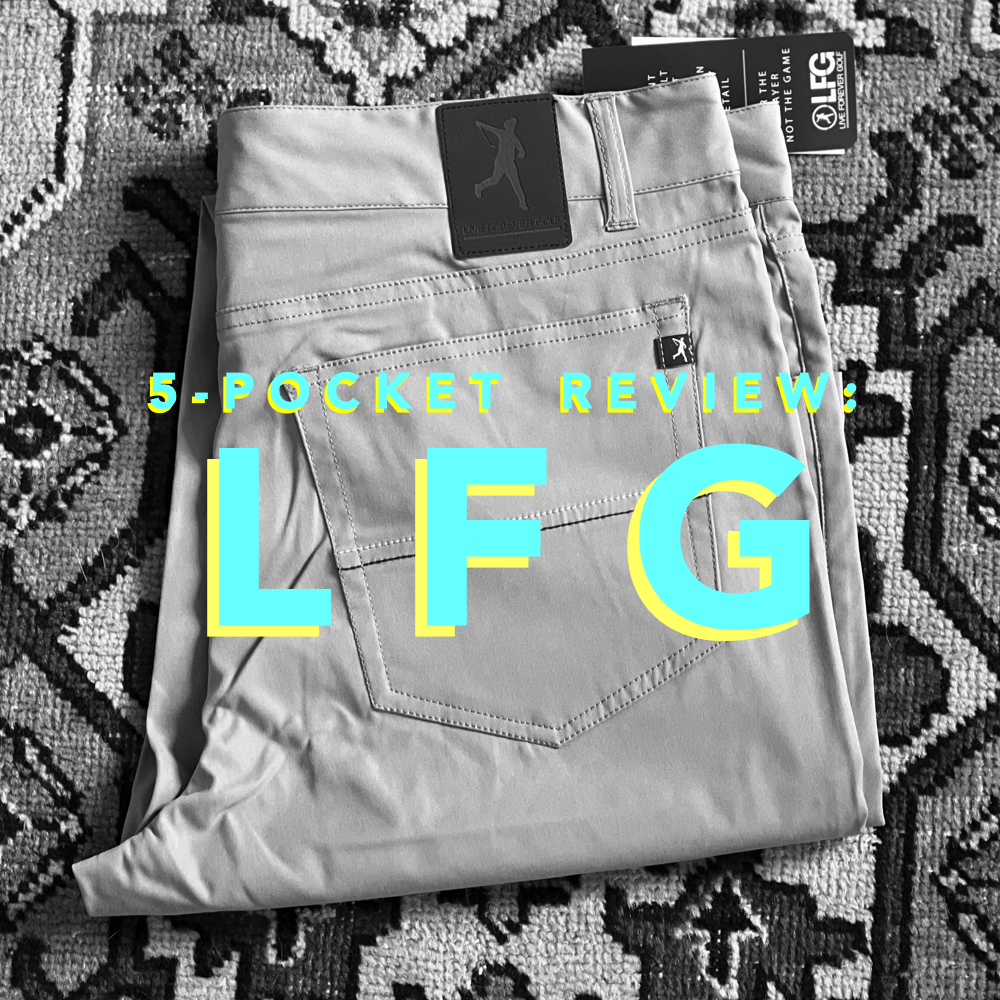 Next on the 5-pocket review theme are the Everyday Companion 5-pocket Performance Pants from Live Forever Golf (LFG, mofo).  It seems appropriate to focus on a golf-forward pair of pants given our proximity to The Masters, and that's what these are: a GREAT pair of pants for golf.
The pants are a modern cut that looks good with golf shoes, athletic shoes, or loafers.  They are light – the 100% poly construction isn't bulky at all.  They have a stretch to them that allows for maximum over-swing.  However, they don't look 'slick' like you see in a lot of performance pants.  There is texture in the fabric that gives it a more elegant look with some depth.
From a fit perspective, they are slim, but not skinny.  There isn't a lot of vanity built into the sizing, so keep that in mind.  FYI – they line up with Peter Millar Collection sizing.
These are offered in four colors (below is 'Light Olive'), and offered at $89/pair.  A HUGE value proposition in the oversaturated market.
Highly recommend…not only for golf, but for wearing around the house, to the office, or on a fishing boat.  I'm serious.  All-around utility players.
Here are the goods: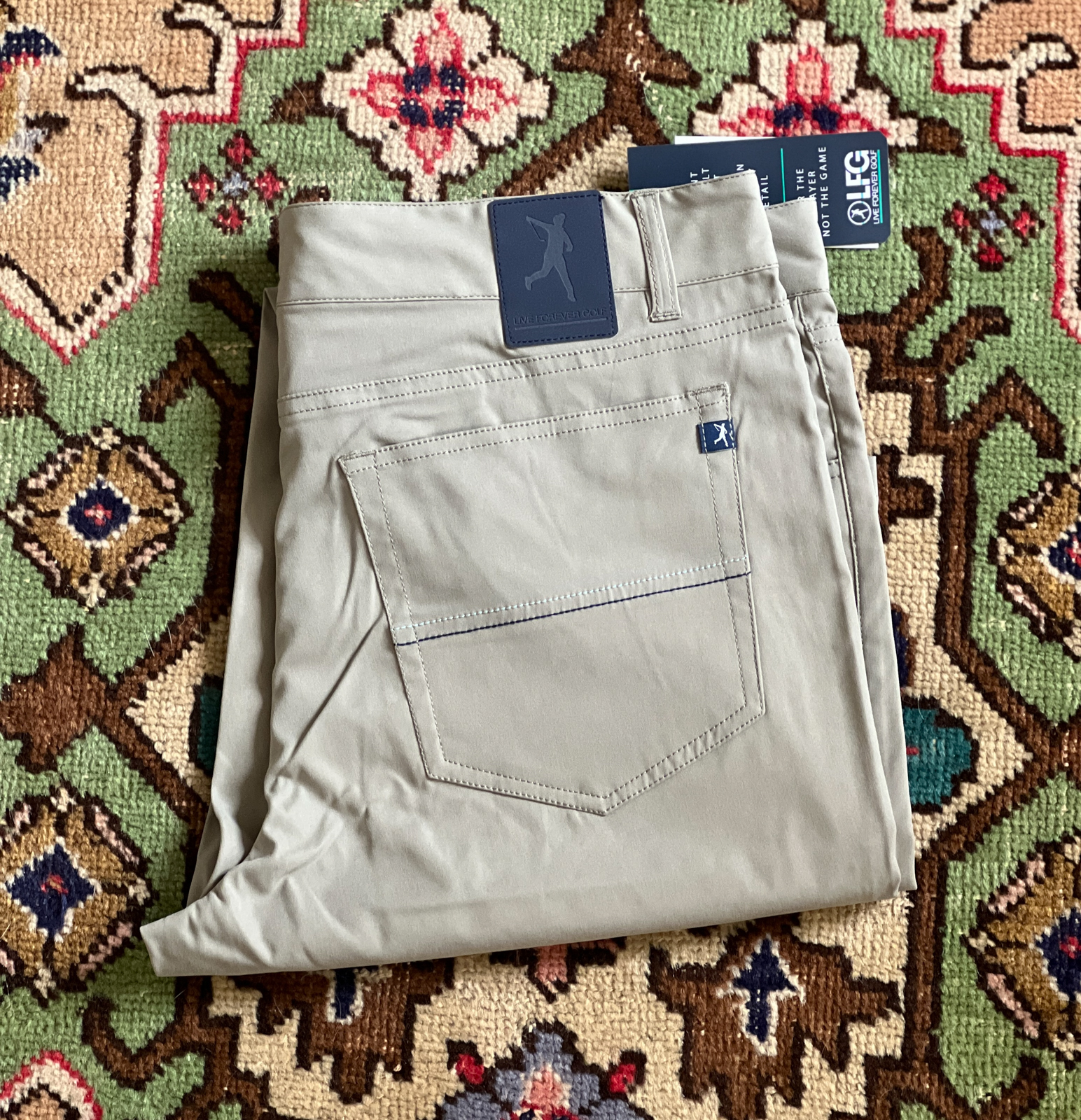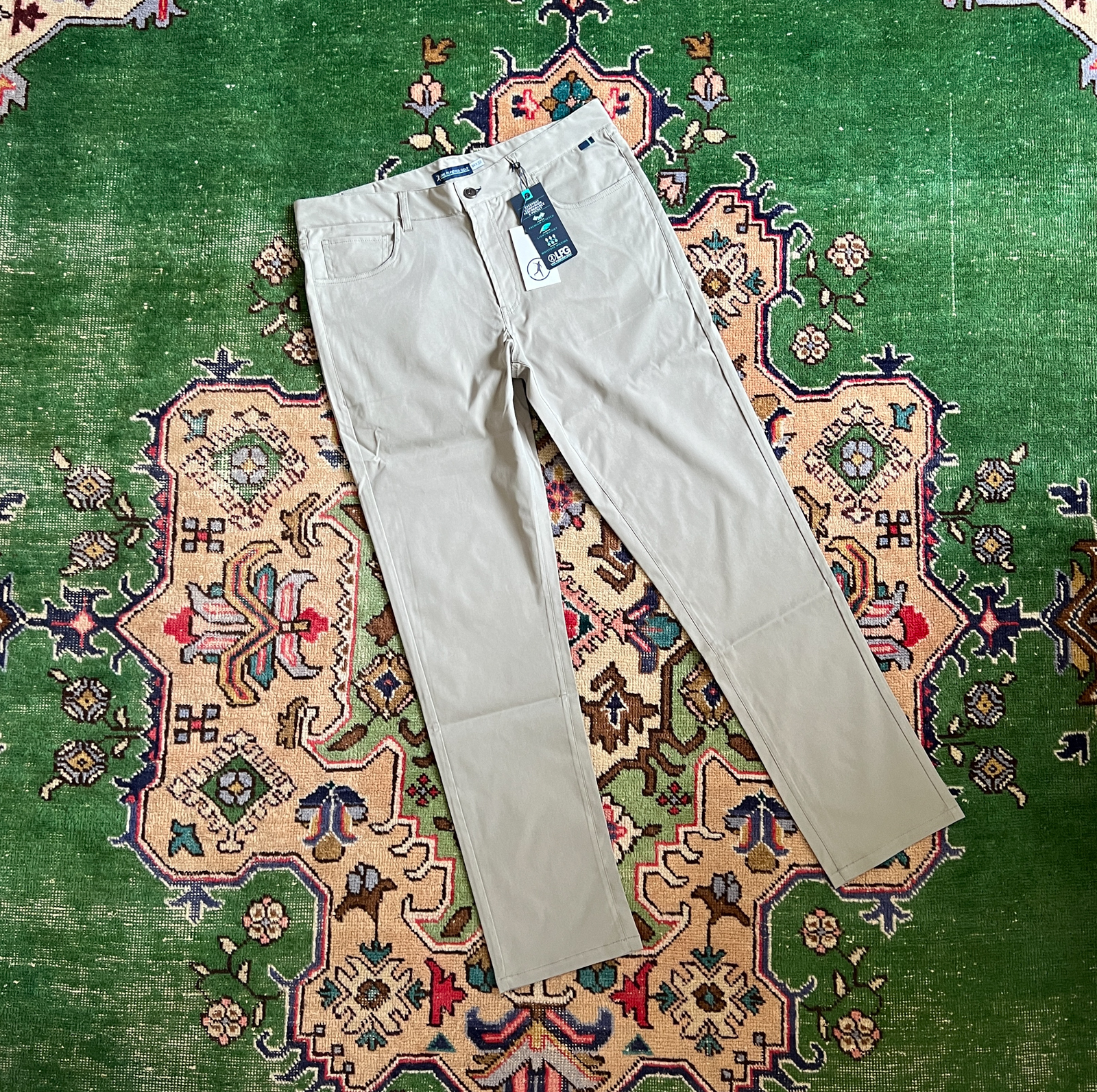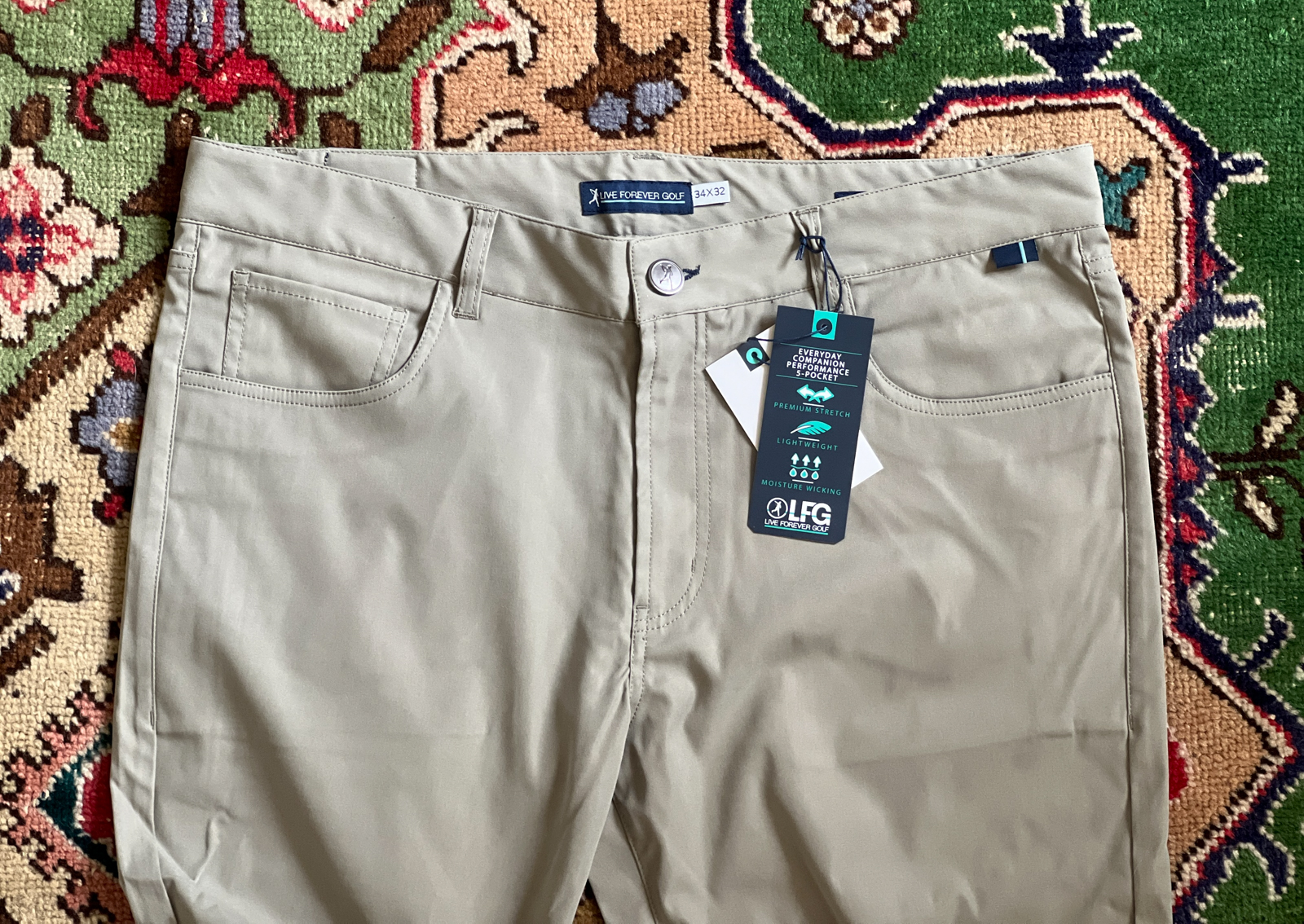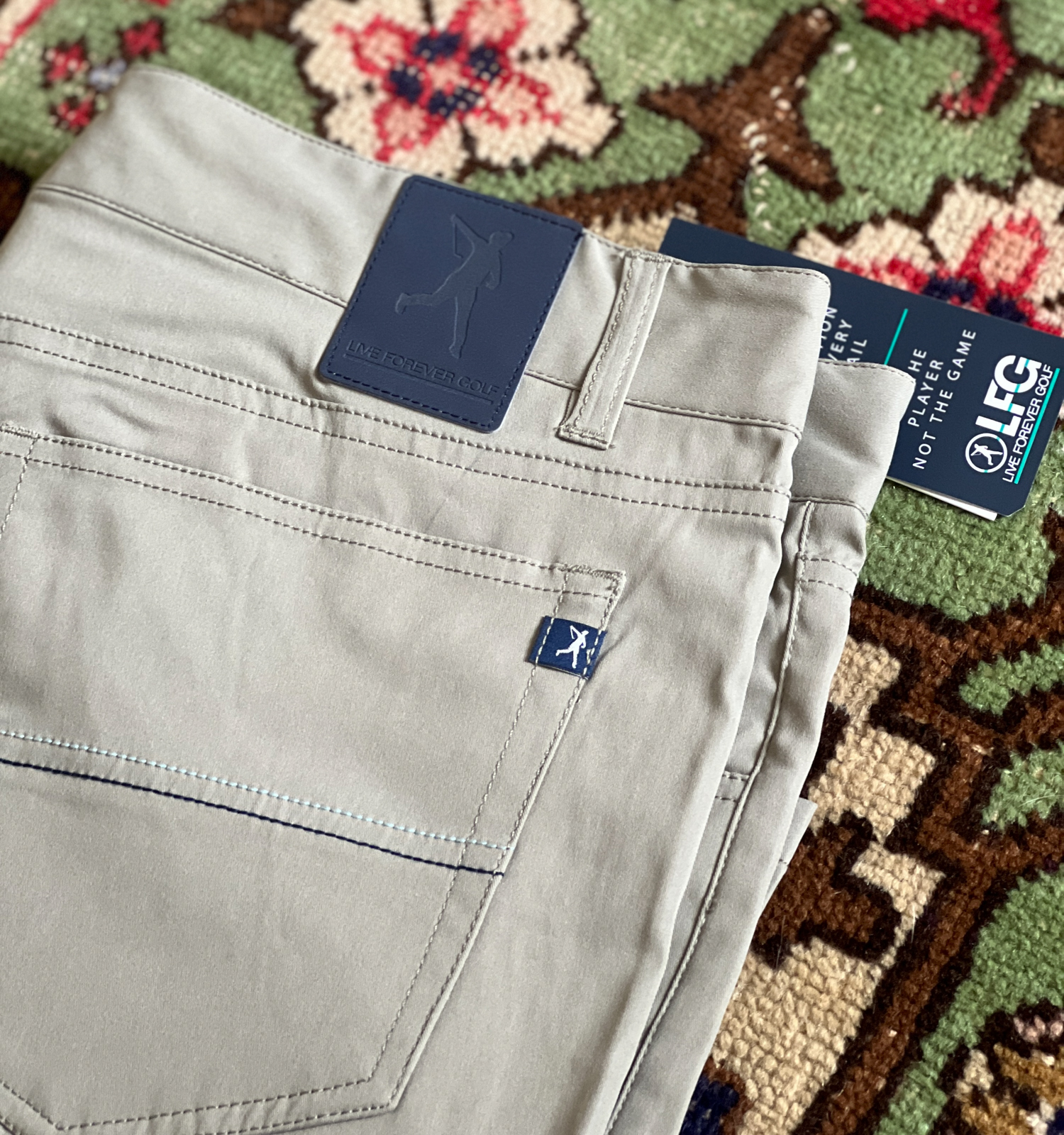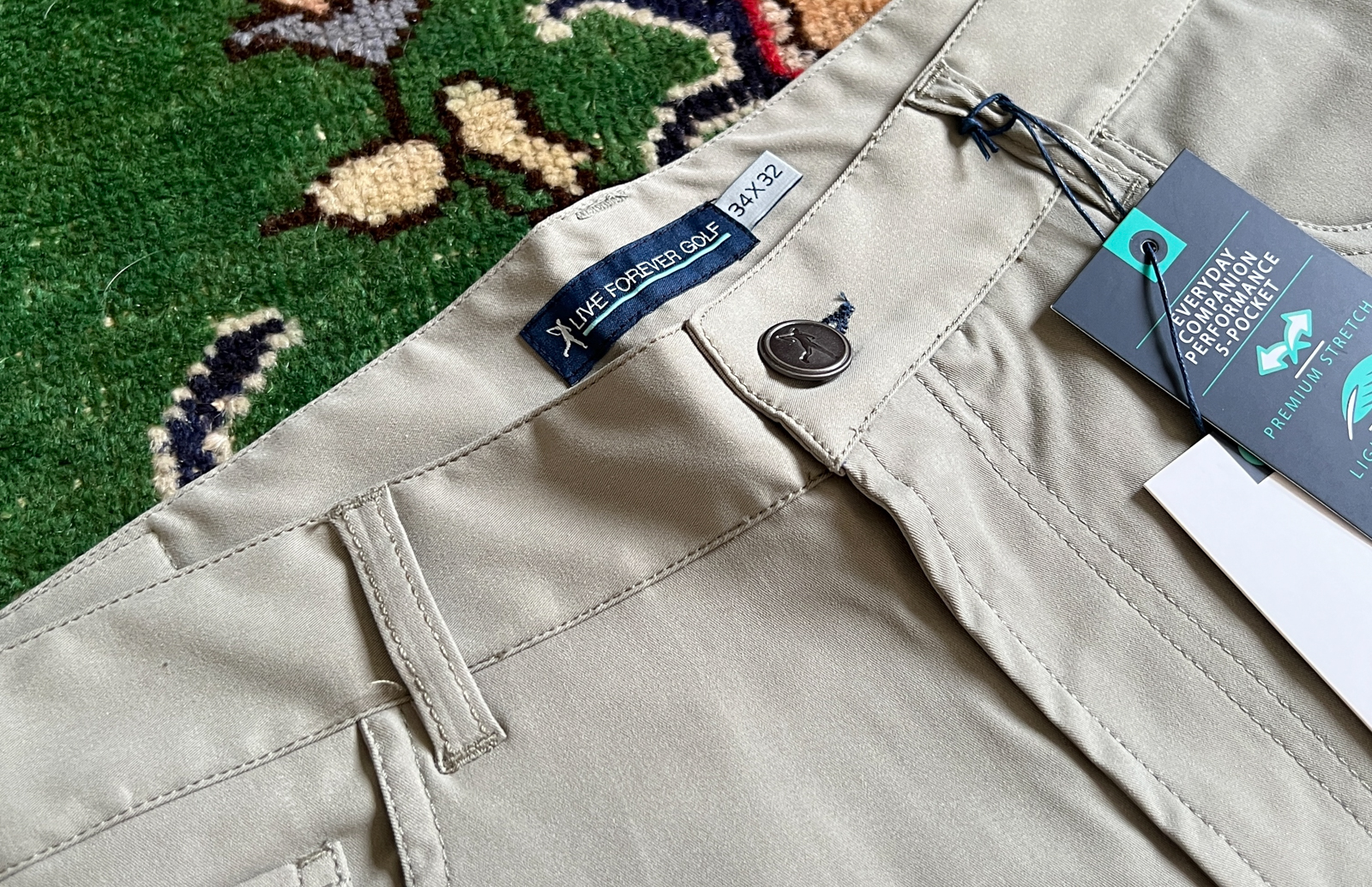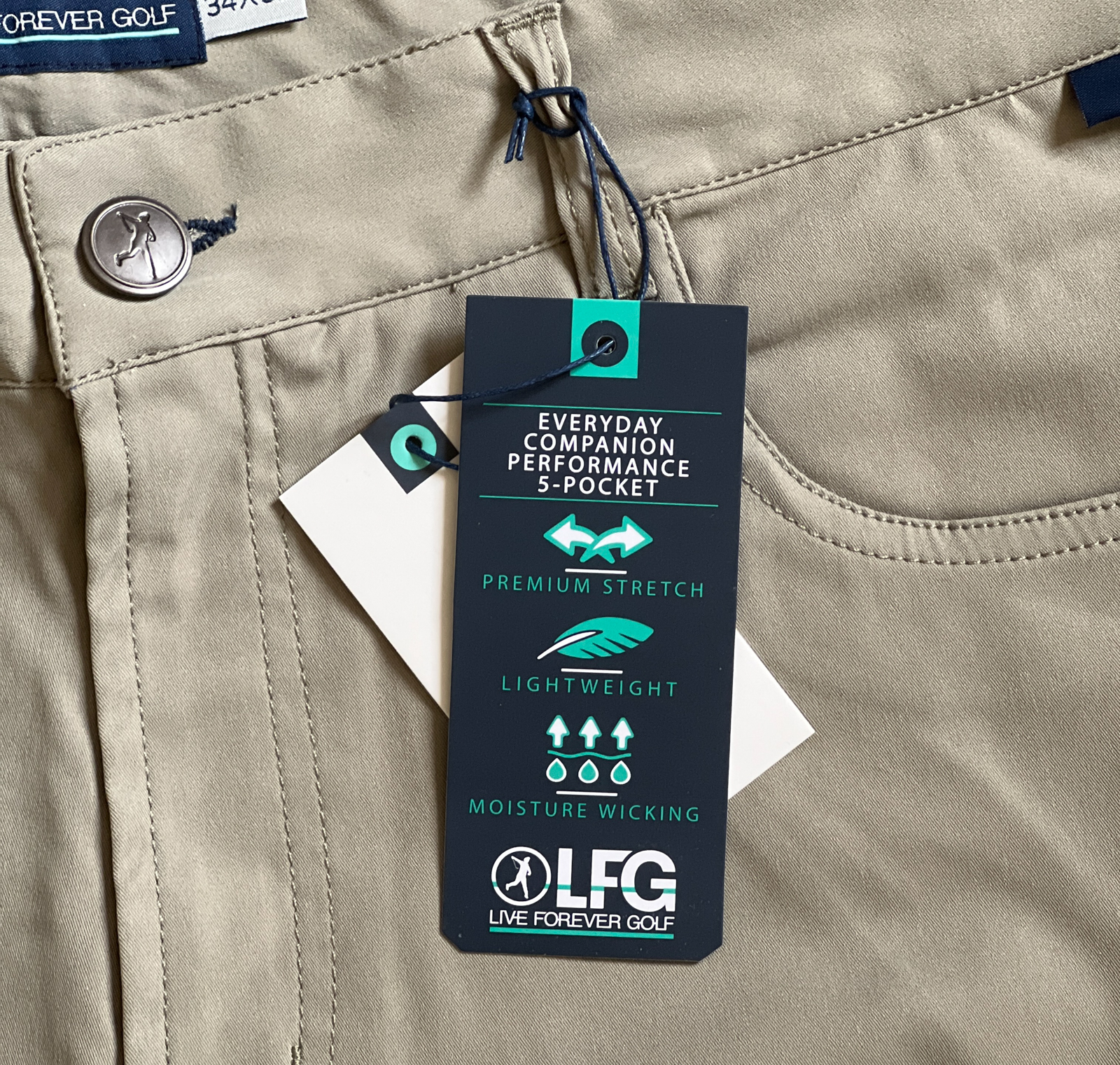 You can see the full LFG collection here.