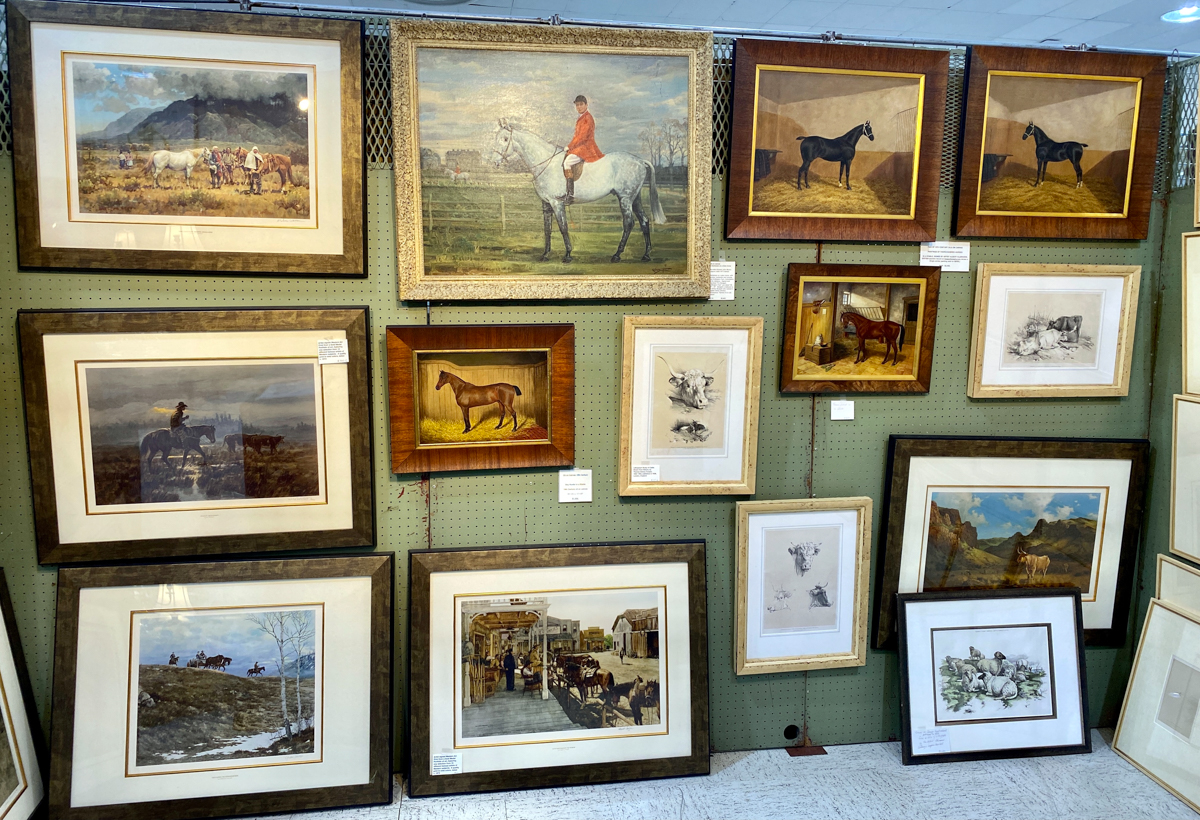 For the first time in over a year, Mrs. RCS and I made our way to Scott Antique Market.  This is the once-a-month event at the Atlanta Expo Center where a TON of vendors come peddle their wares.  We absolutely love it, and have missed going since they had to cease operations because of COVID.
A good portion of the furniture and decor in our house we've found at Scott.  We've gotten to know a bunch of the vendors, and we really enjoy dealing with them.  Our style is not 'antique', but more 'unique', and Scott has so many great, one-of-a-kind pieces that have really helped us make our home our own.
Anyway…we saw some great things, so I thought we'd share…with some details.
How about this Sub?  Guy wanted $11K, but I'm seriously hesitant about buying a watch like this without getting it checked out.  Still though…that blue and gold: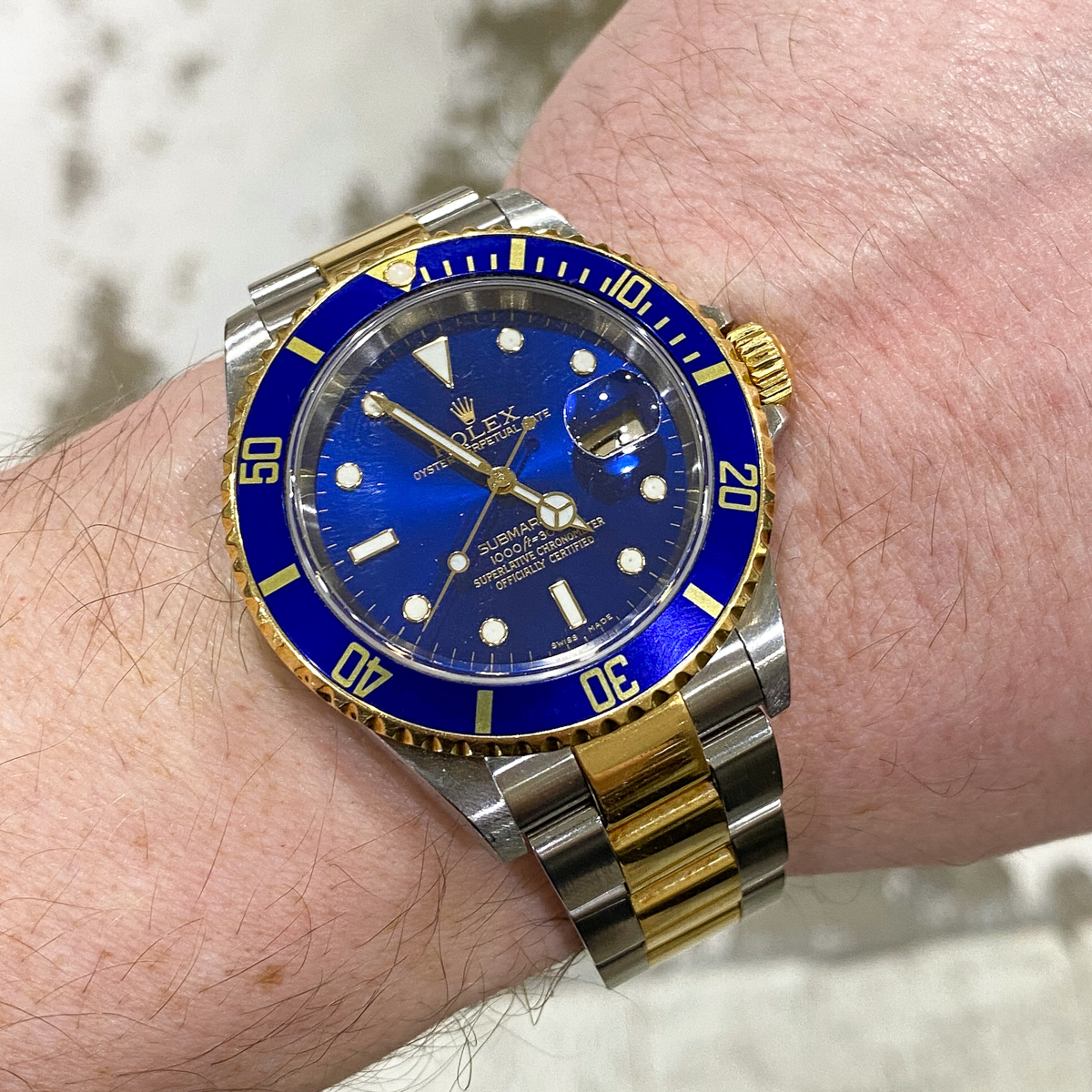 Bar carts are all the rage…This is a unique one – very industrial, but also very cool: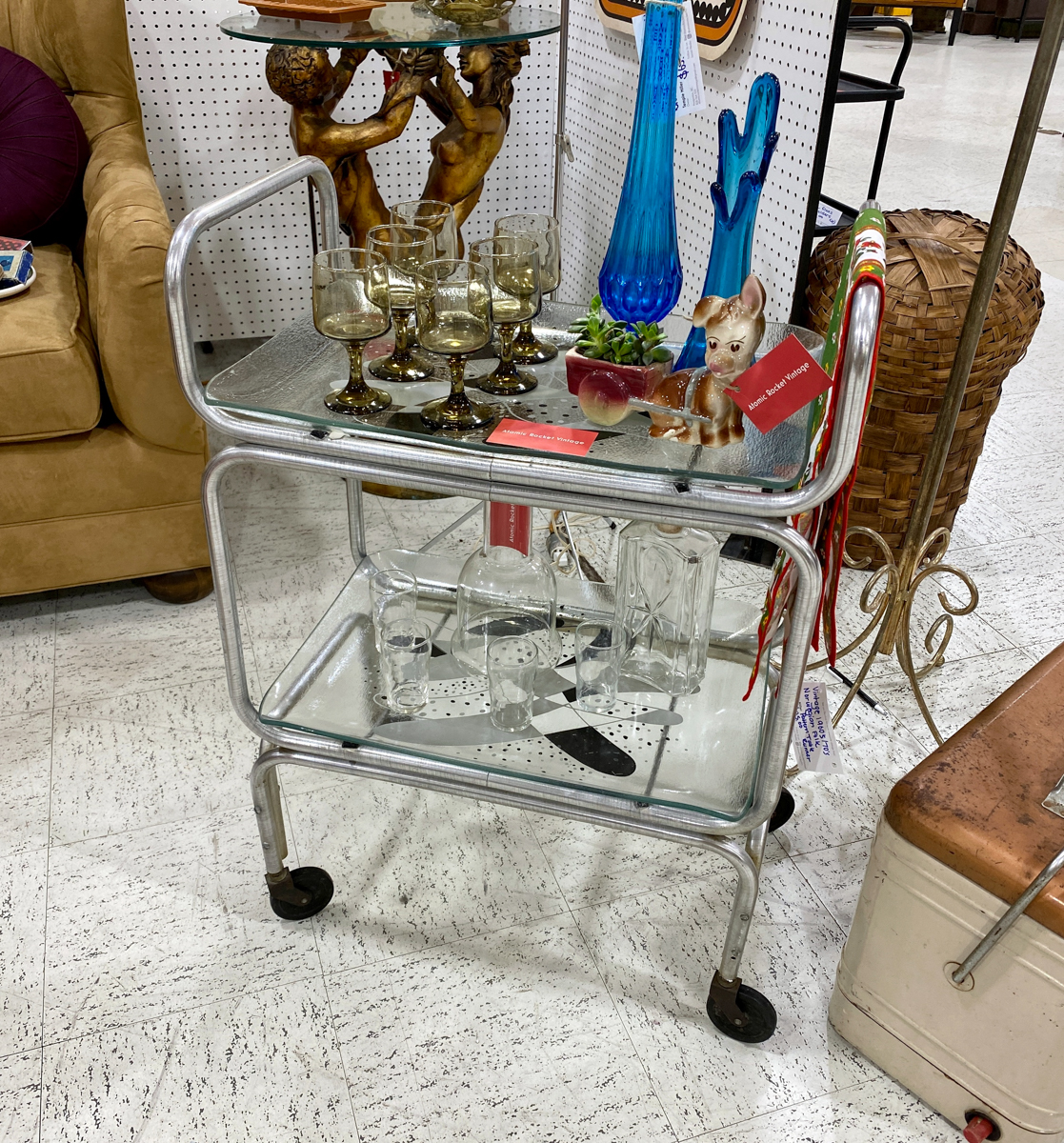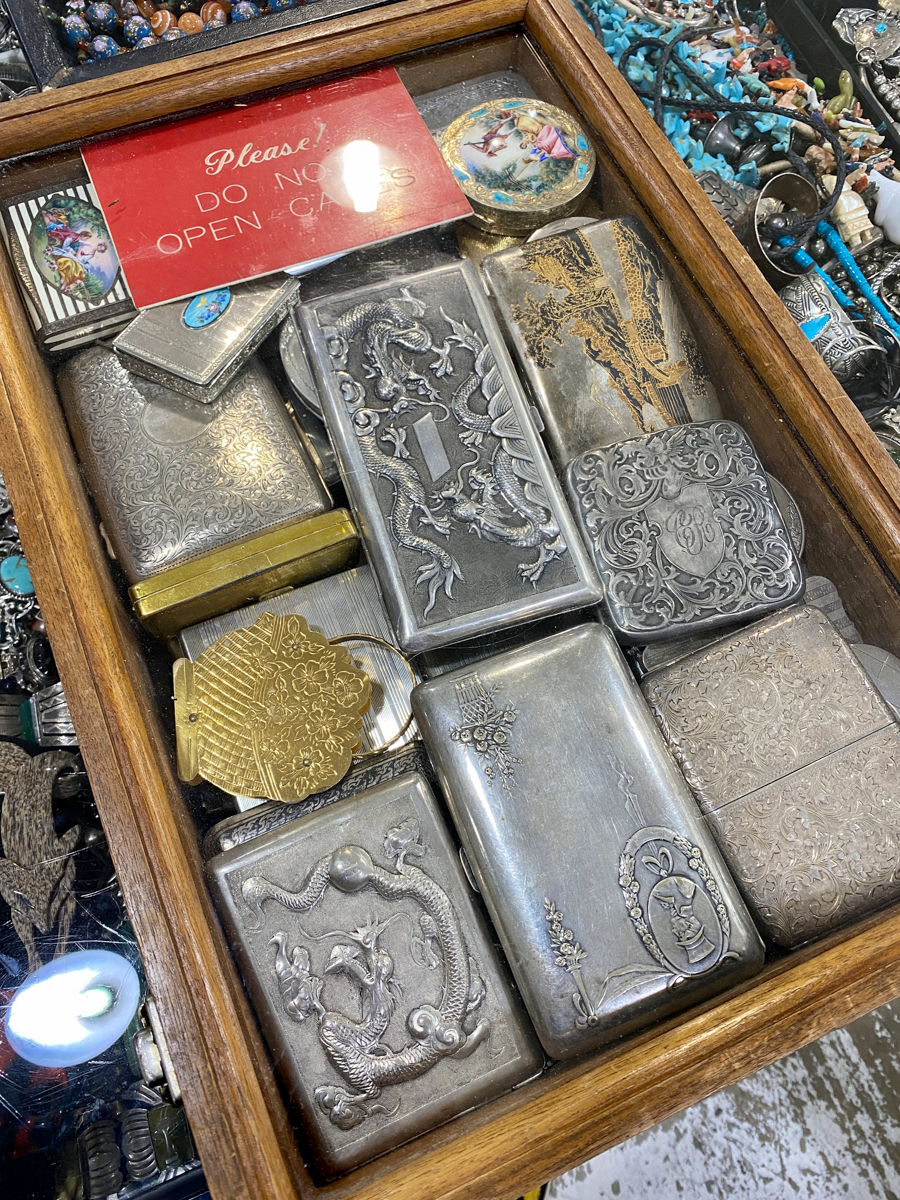 Glad to see this guy back – he's got a great selection of old Barbours.  Mostly women's stuff, but still pretty cool.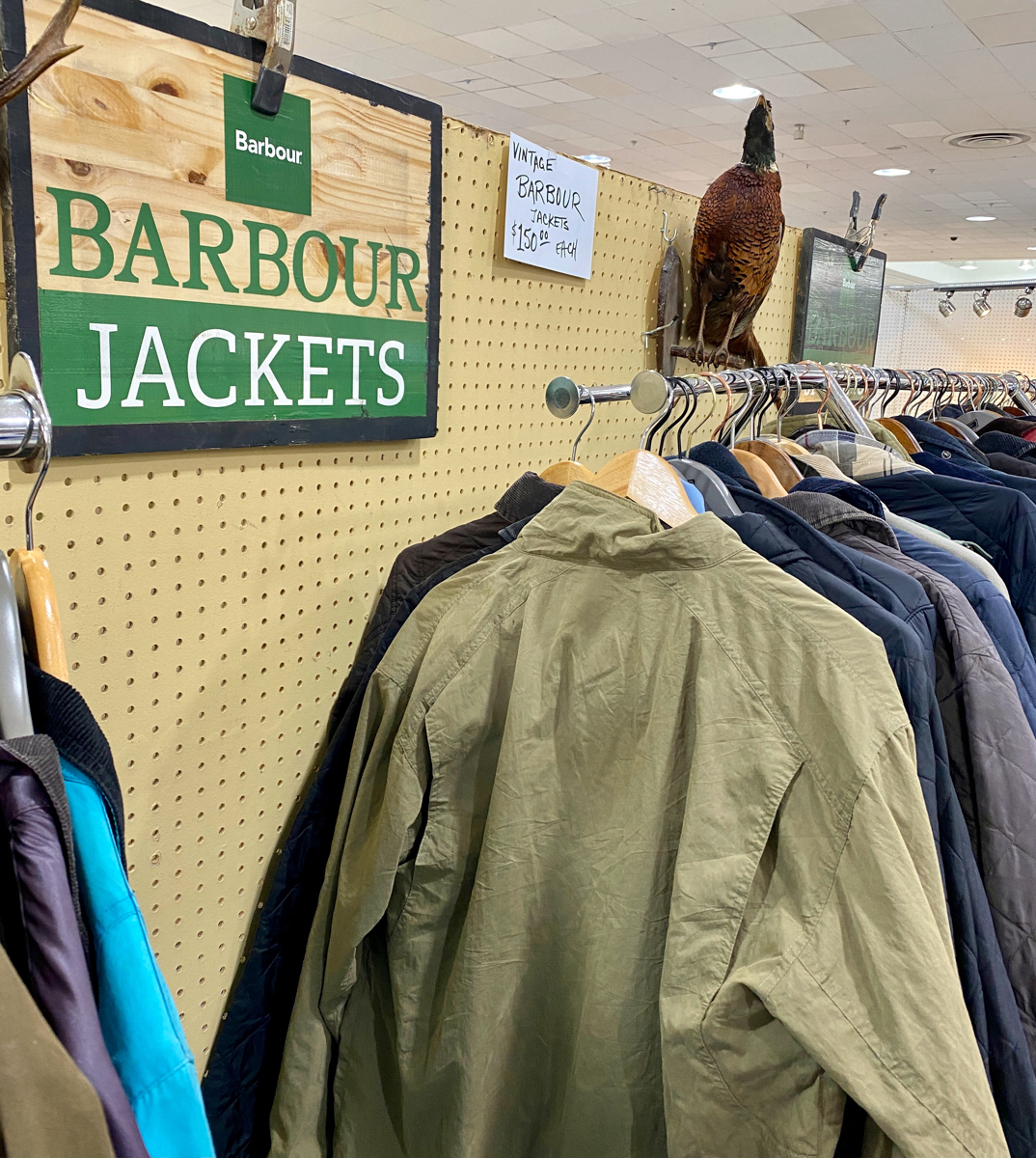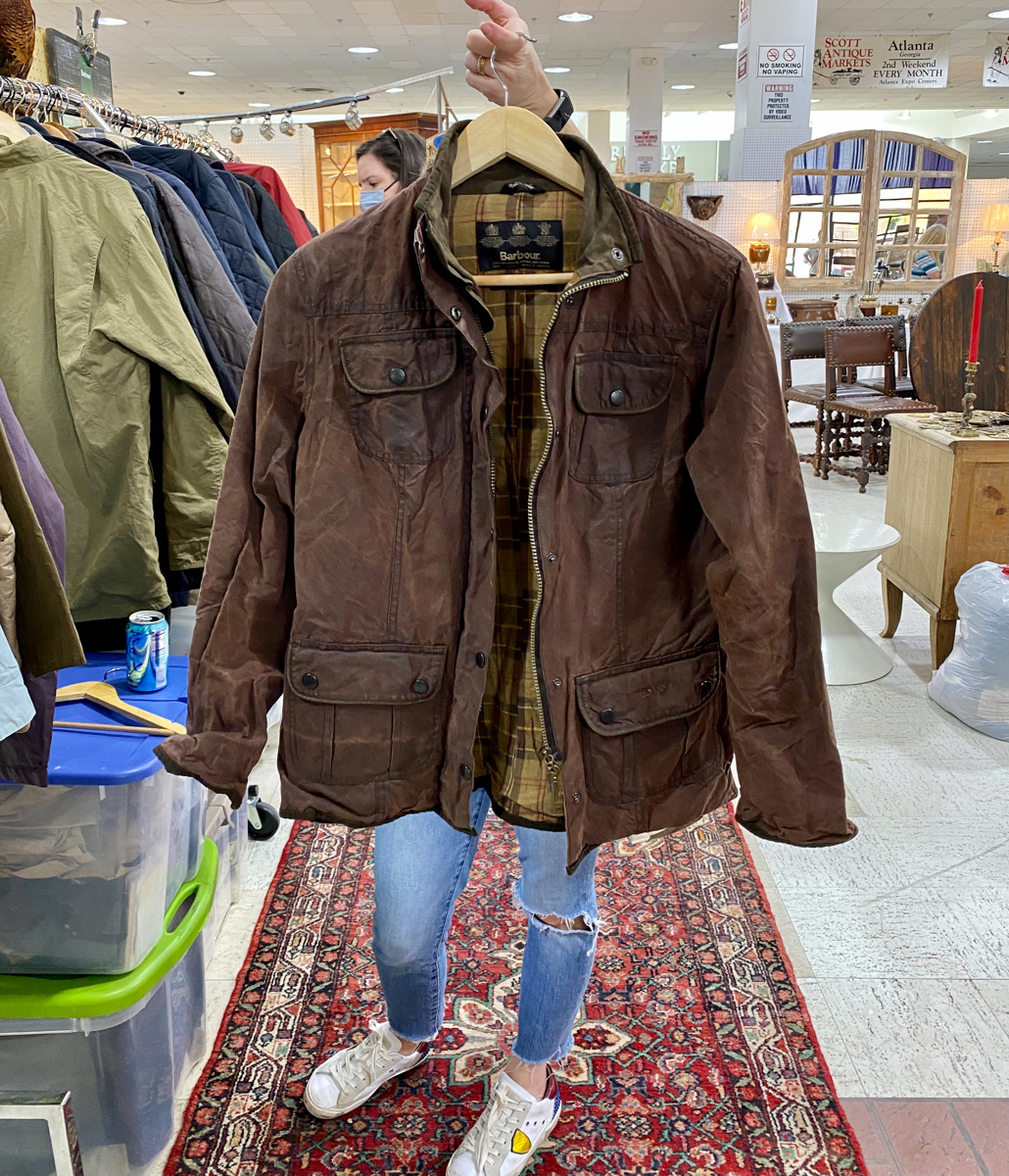 Ever seen a pheasant mount like this?  I've seen turkey mounts like this, but never a pheasant.  No way Mrs. RCS would let this in the house, but it's super cool.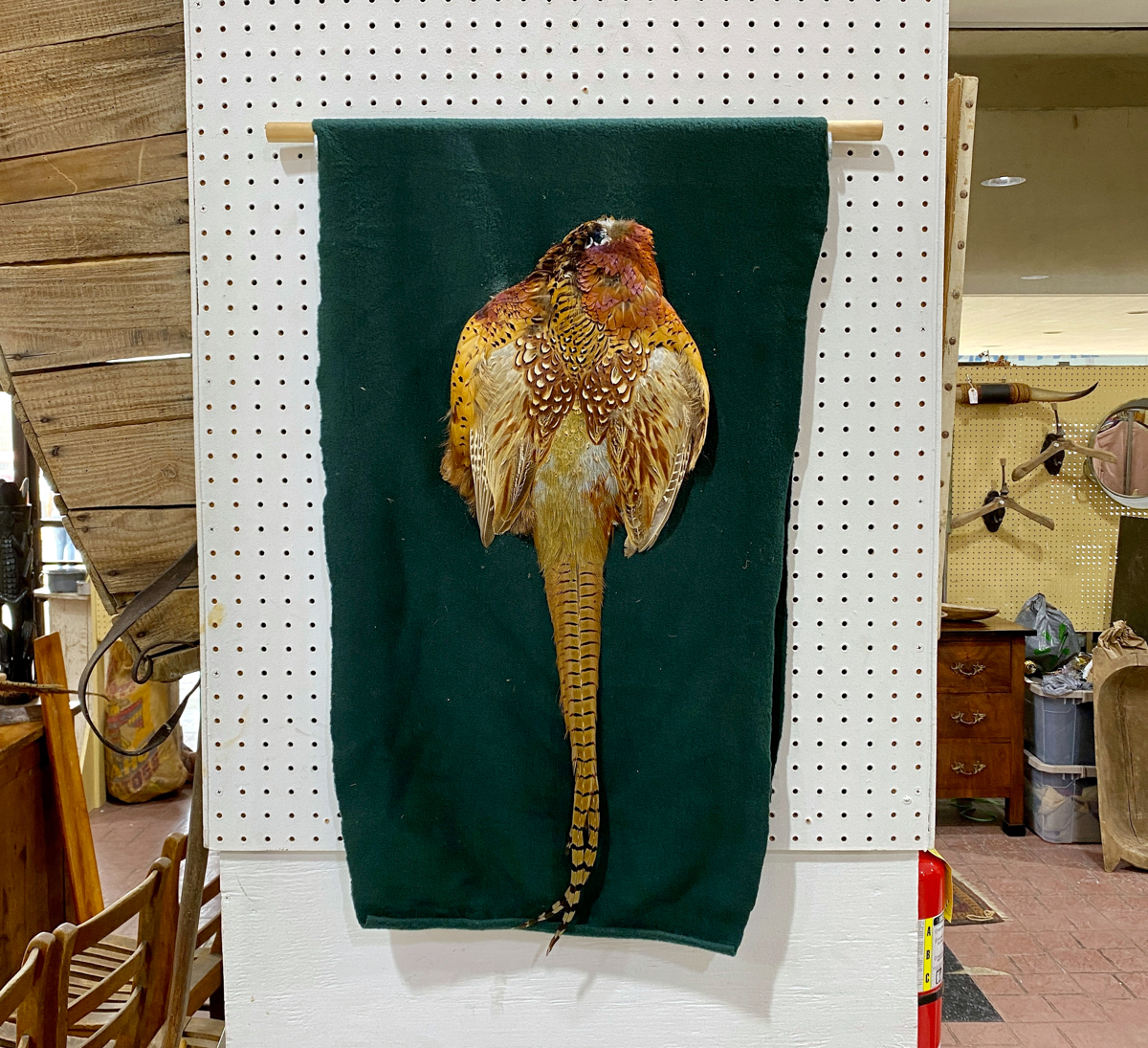 Probably my favorite thing I saw.  This oil painting of a a bird dog on point.  This would look fantastic above a mantle.  We passed (begrudgingly).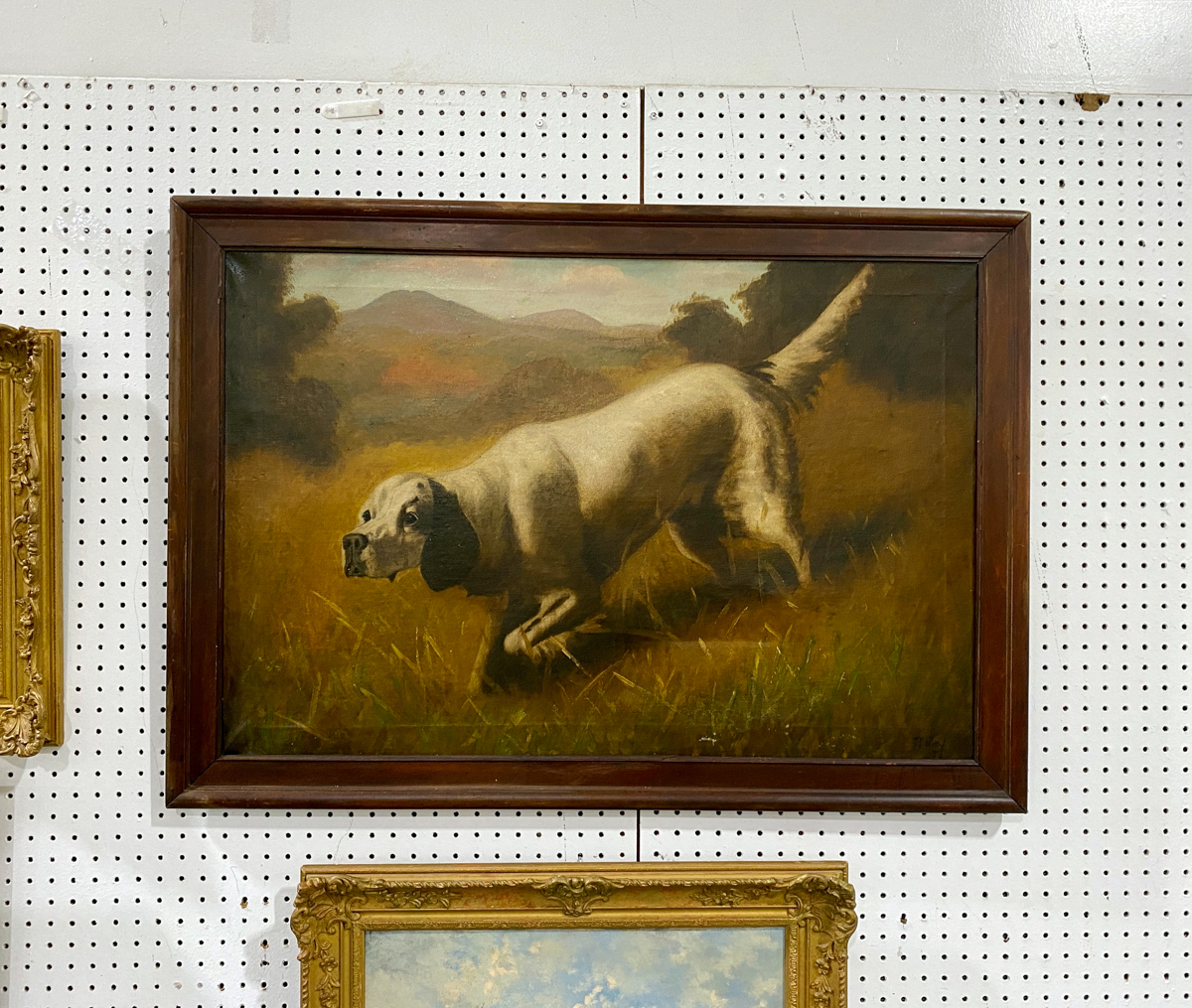 This little chair came home with us.  Mrs. RCS was able to use her charm and negotiating skills to get us a screaming deal.  They were asking $88, but I'm not going to tell you what we paid.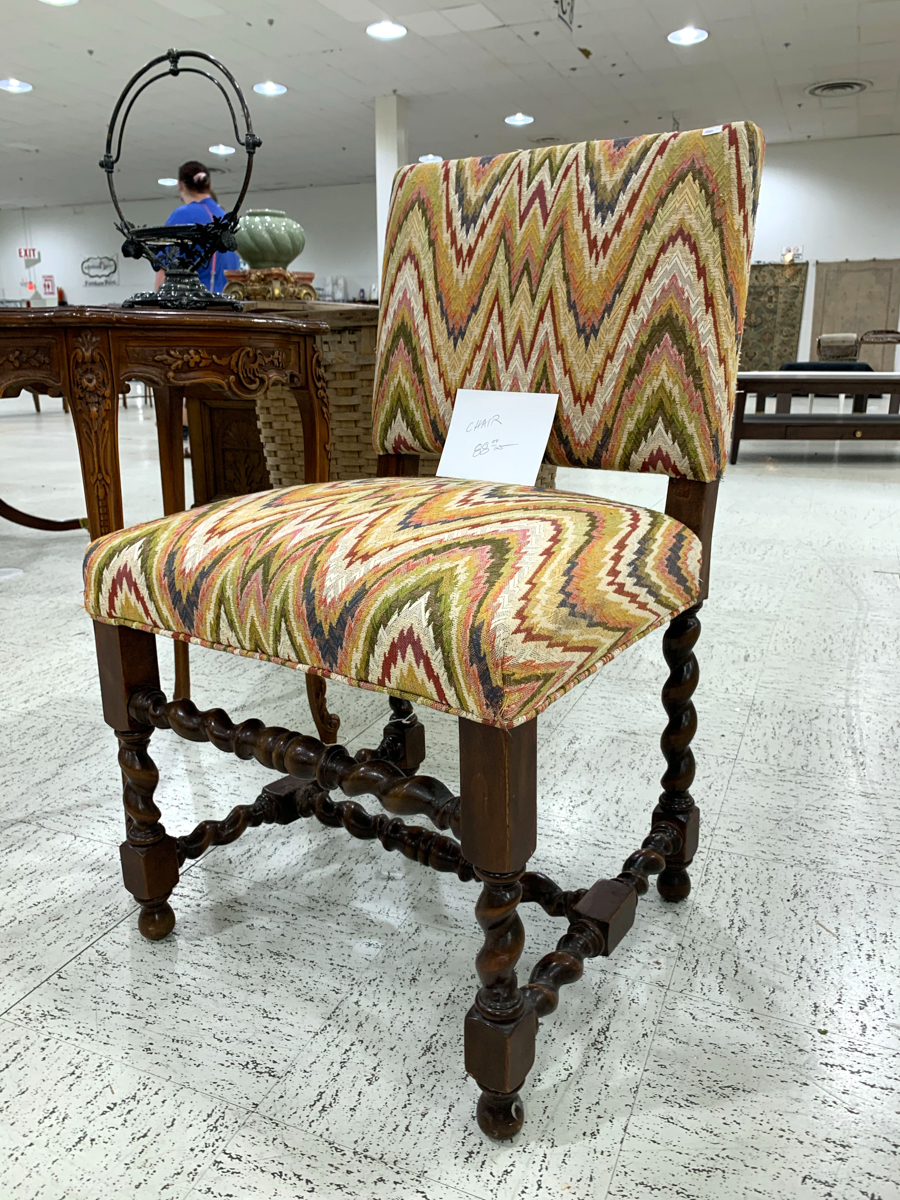 Snakeskin.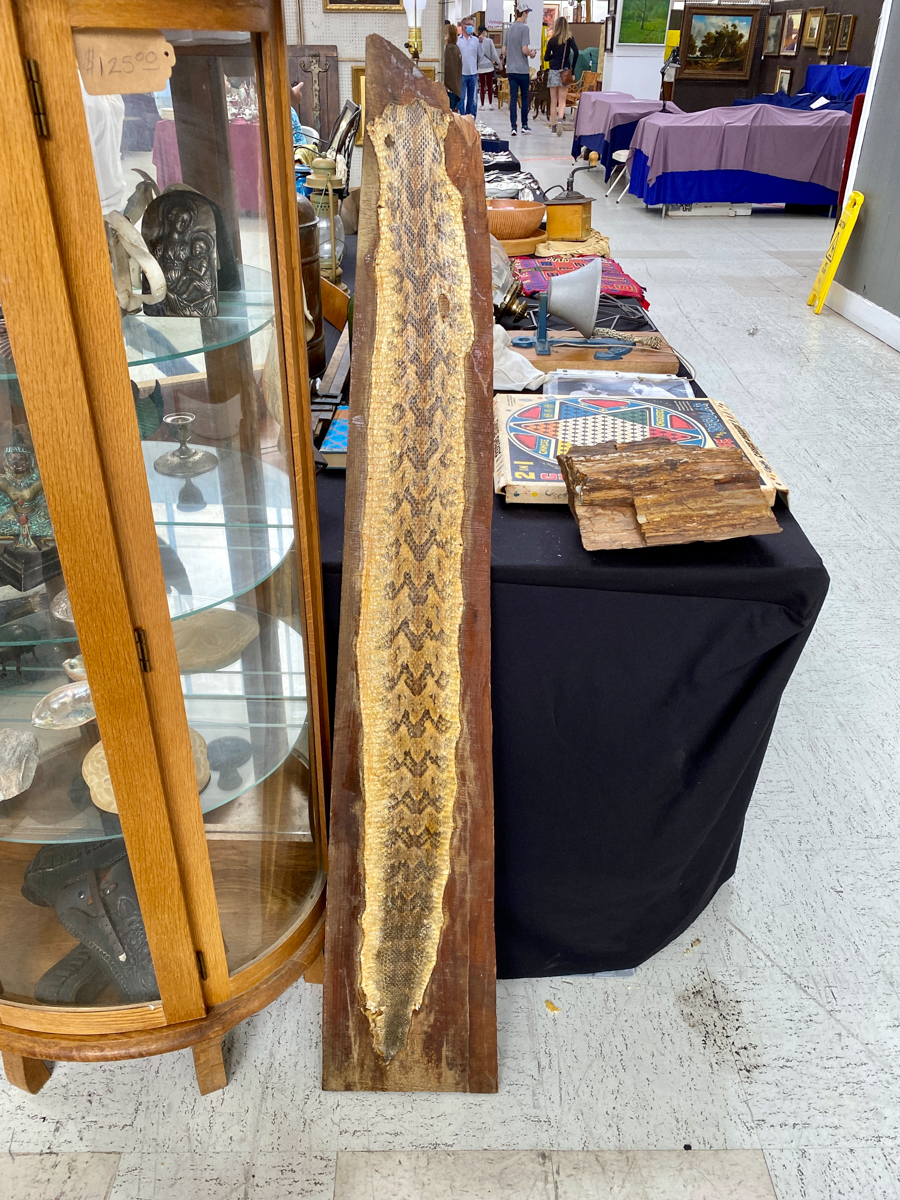 One of the coolest Humidors I've ever seen.  Too bad I'm not a cigar guy…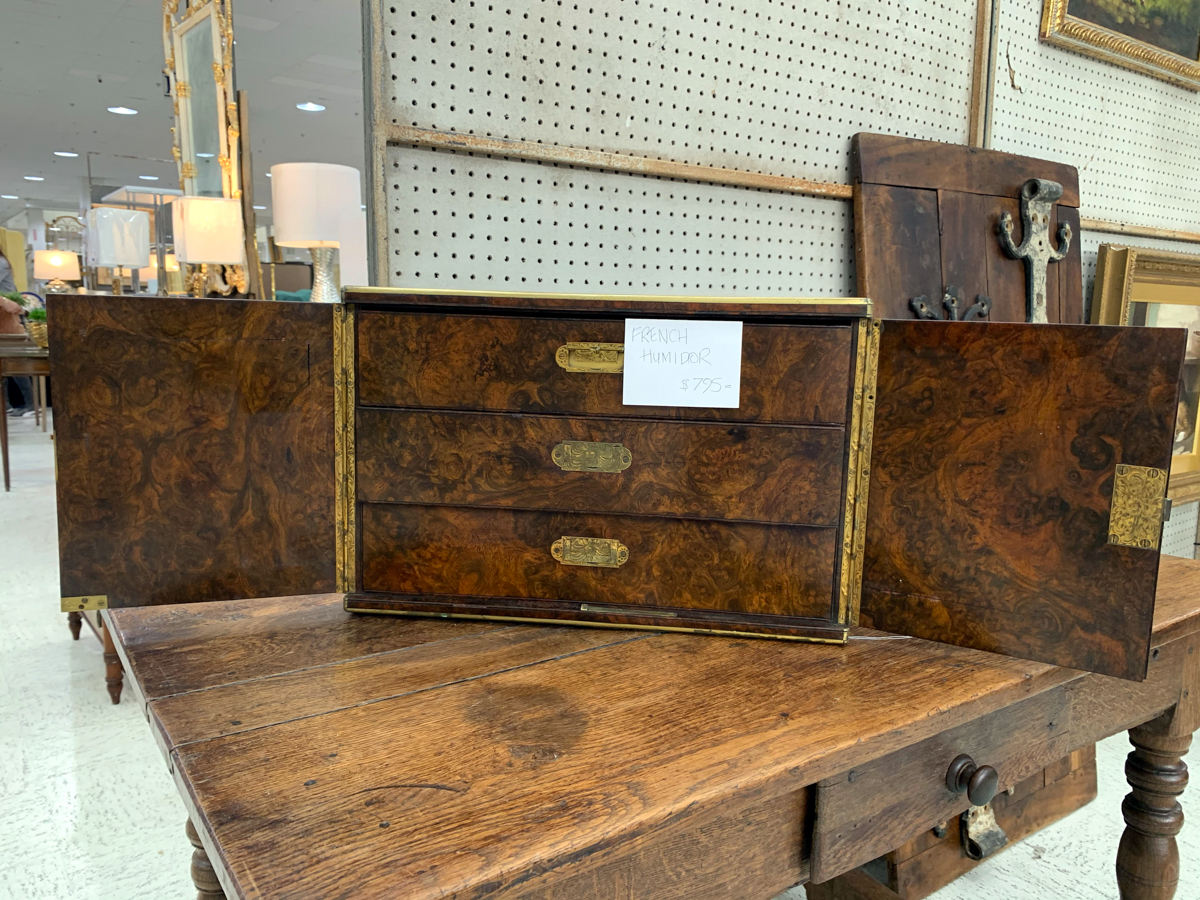 A bold choice for exterior lighting.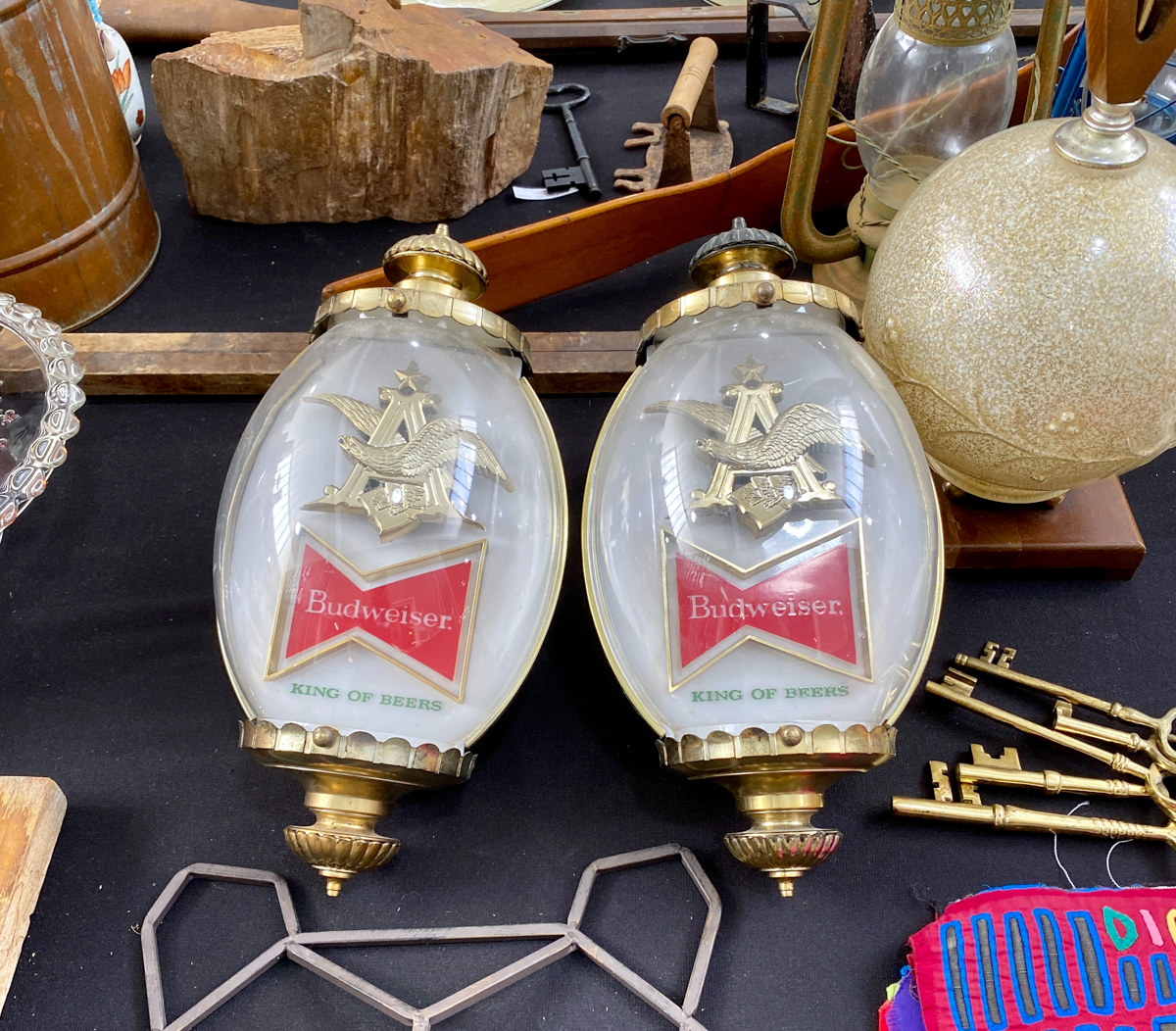 Taxidermy.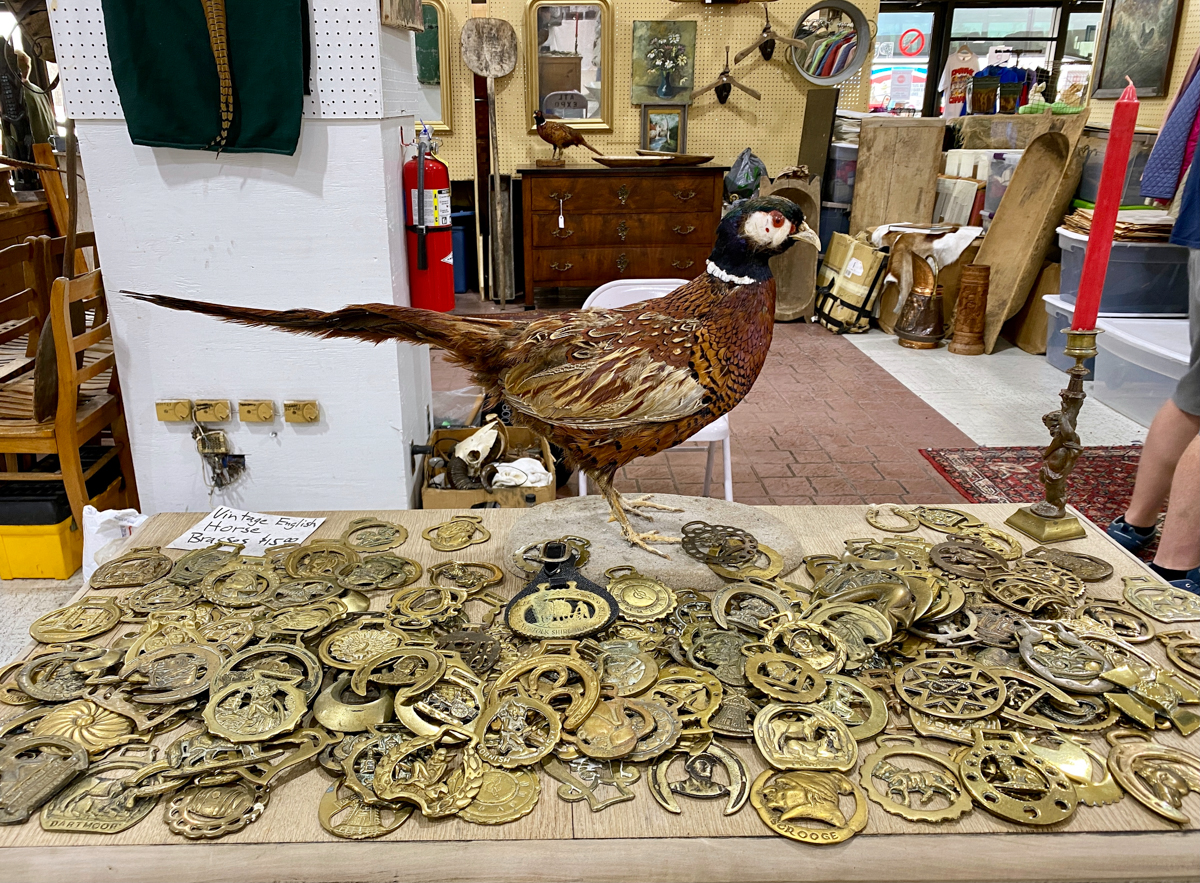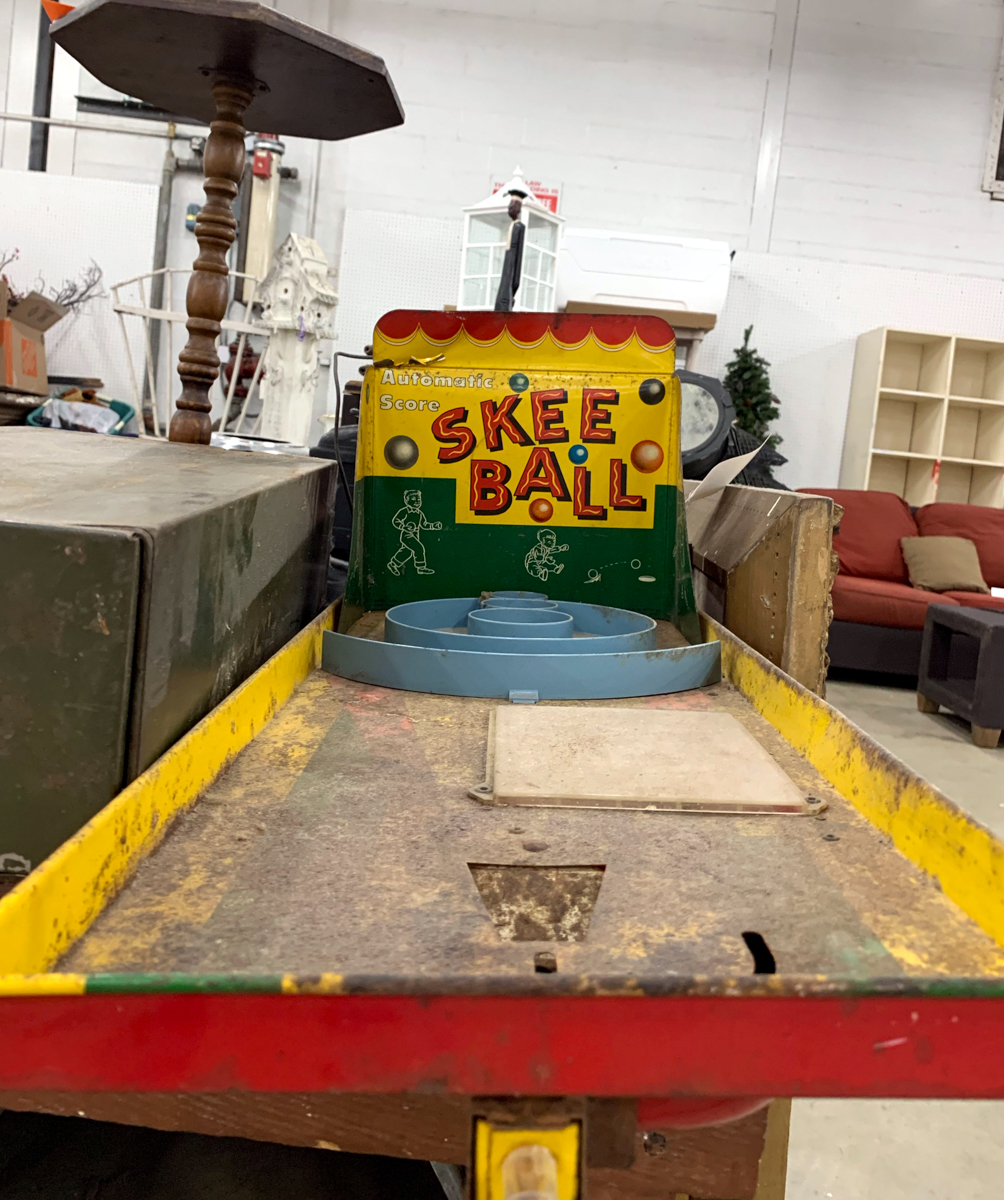 Some art to be framed…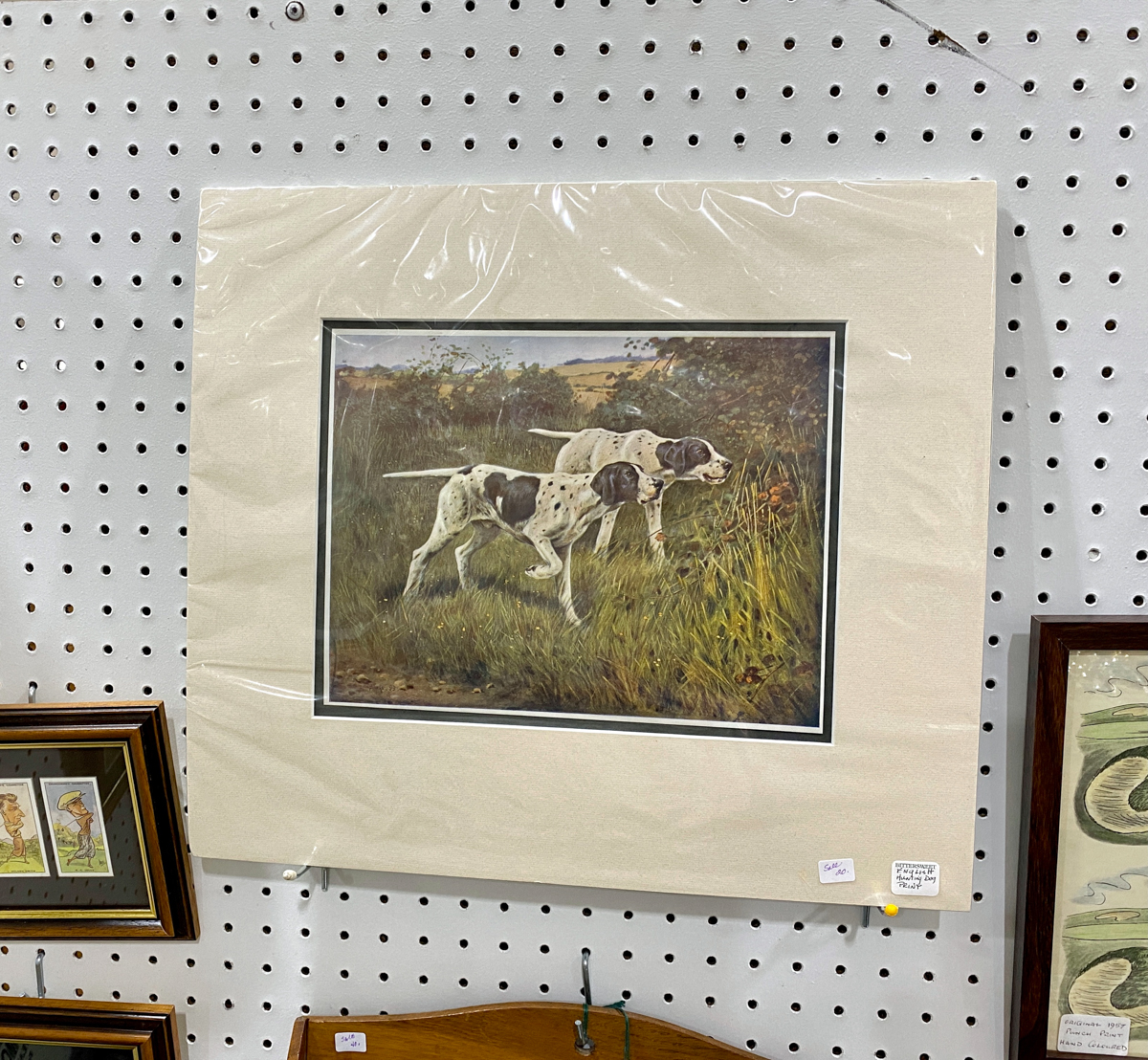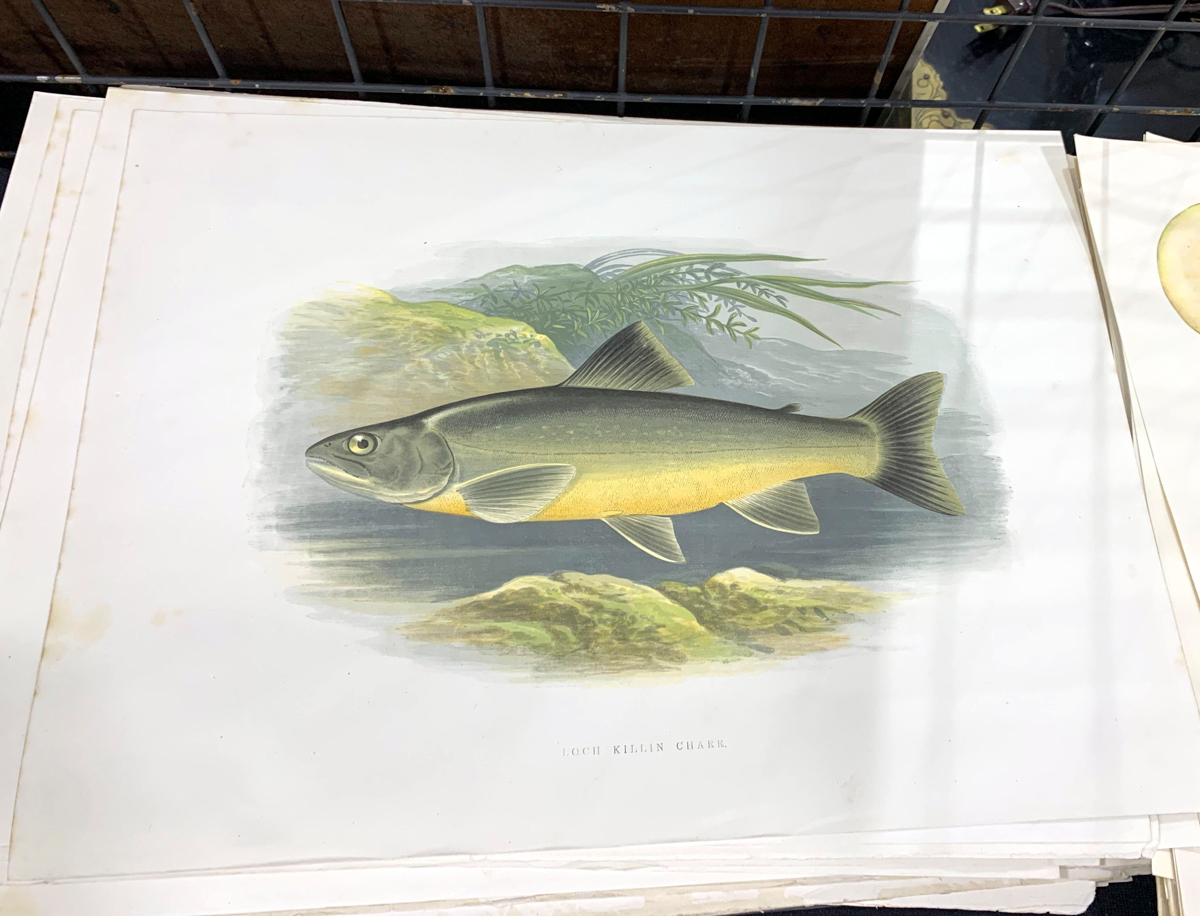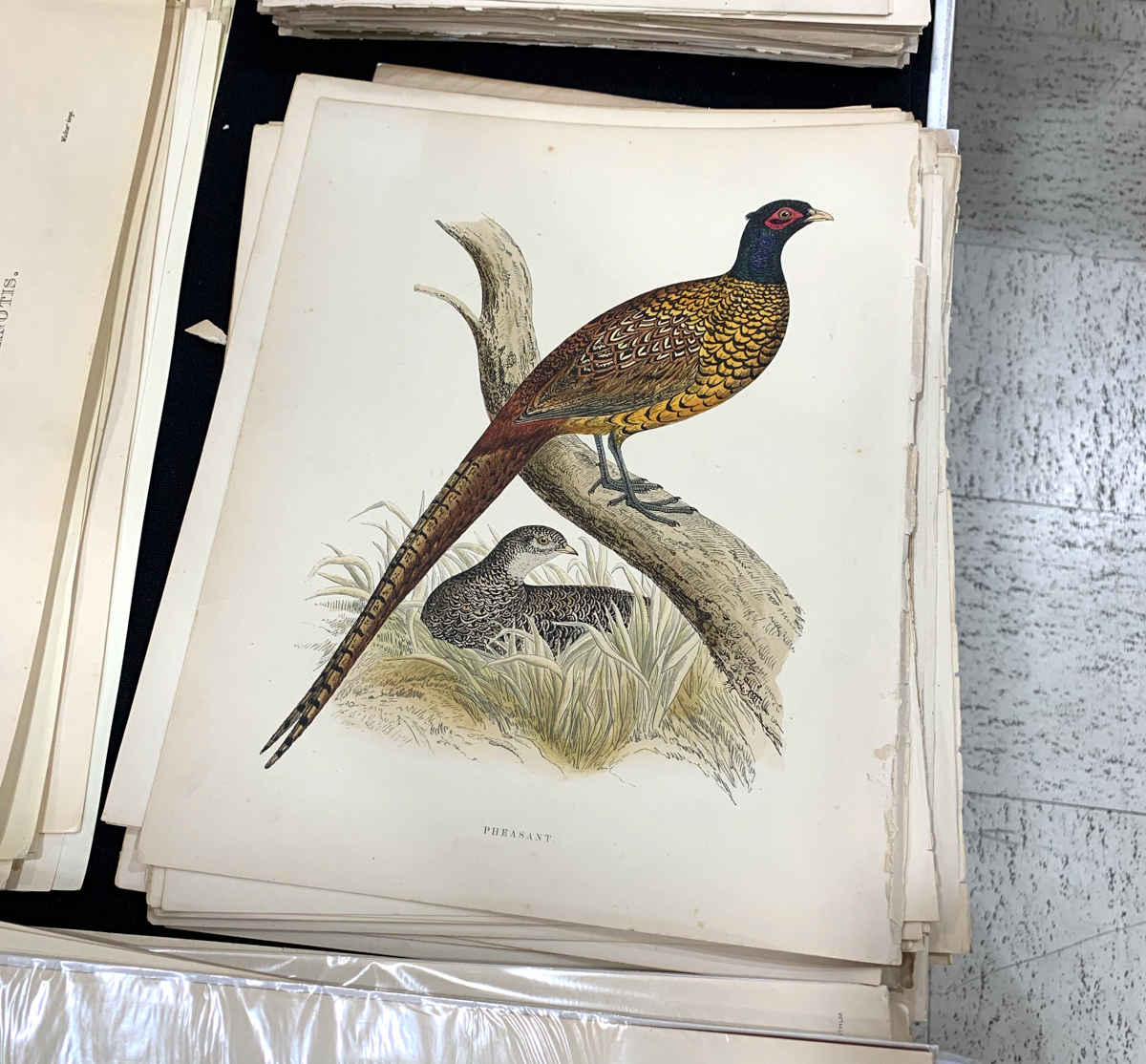 I'm kicking myself for not getting that tall Coca Cola cooler on the top right.  I love setting these out at parties as an open ice bucket.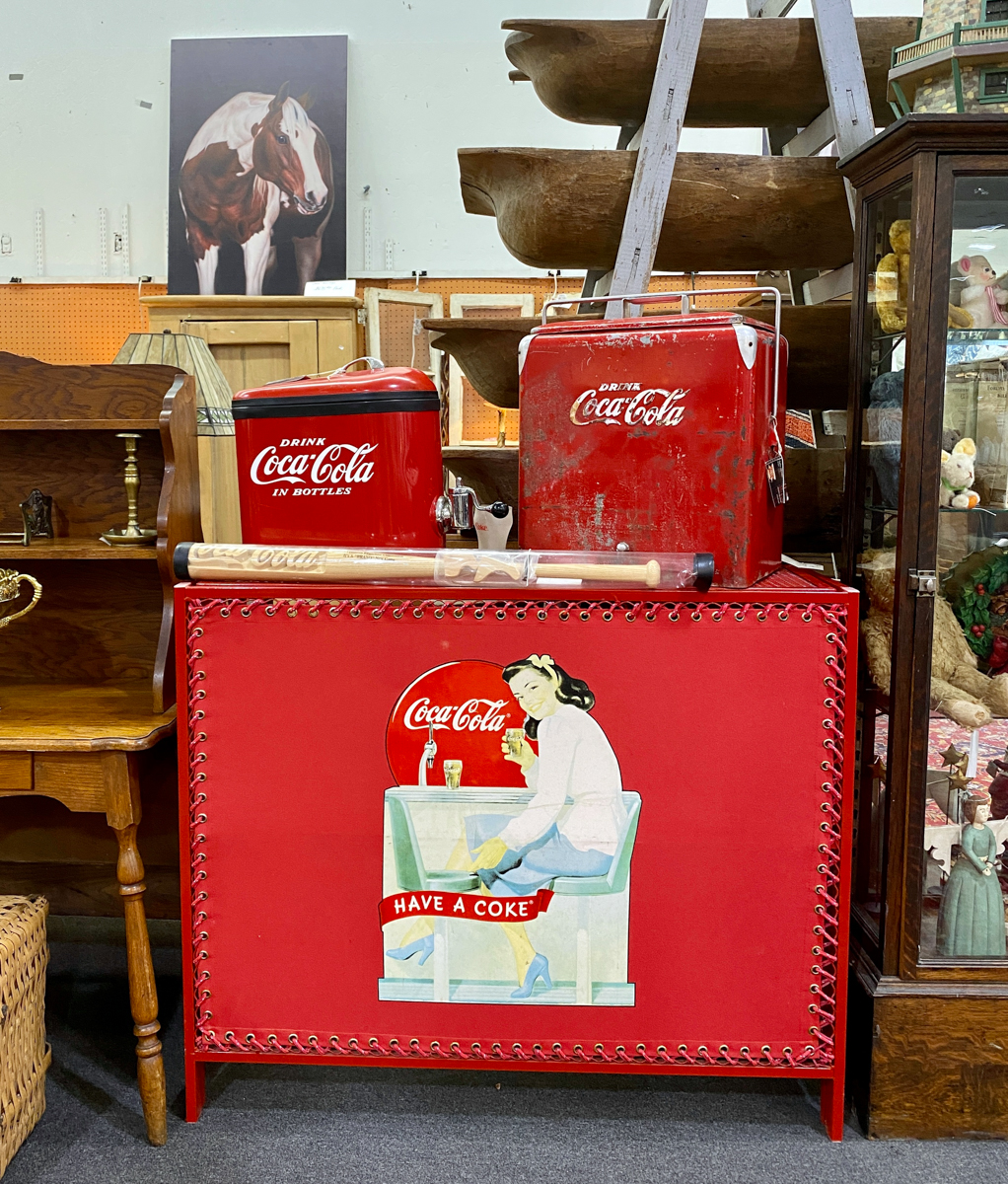 Very handsome: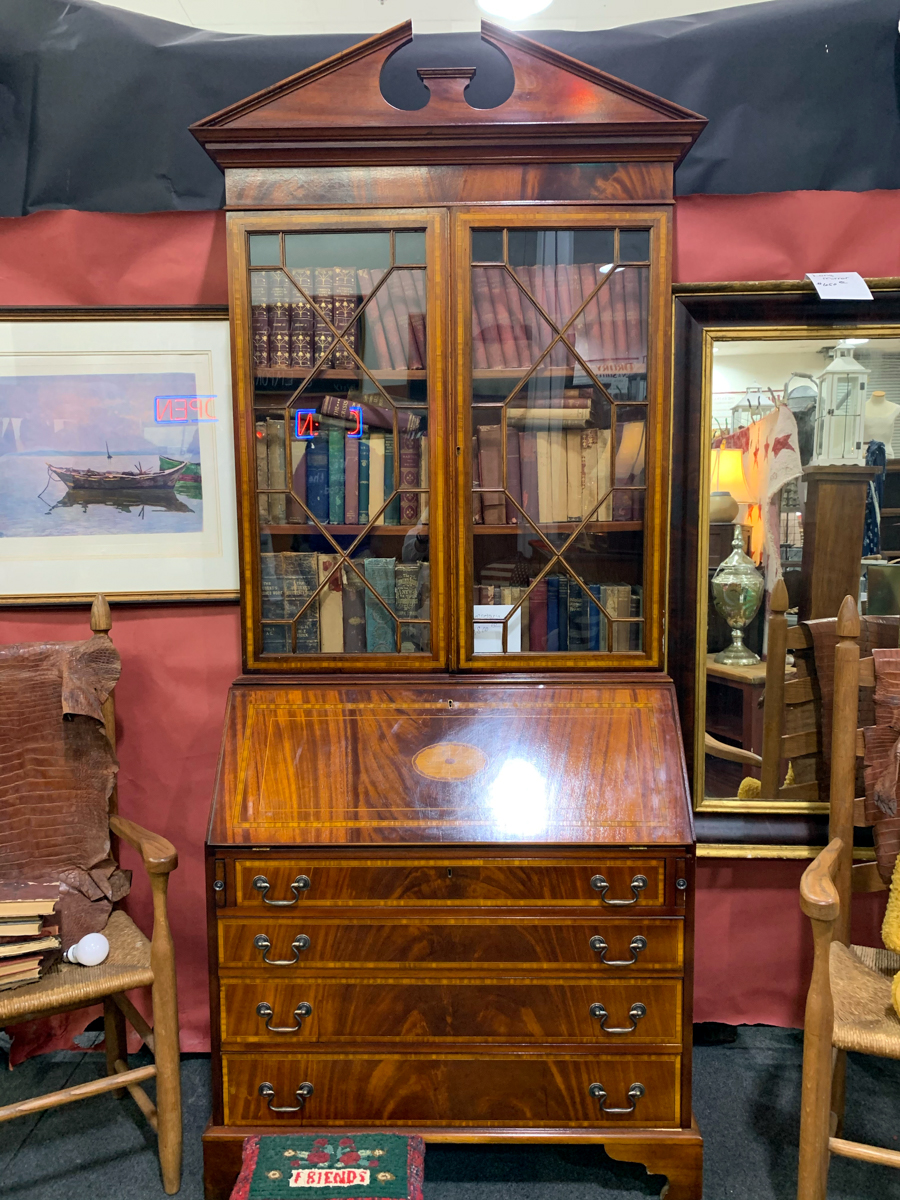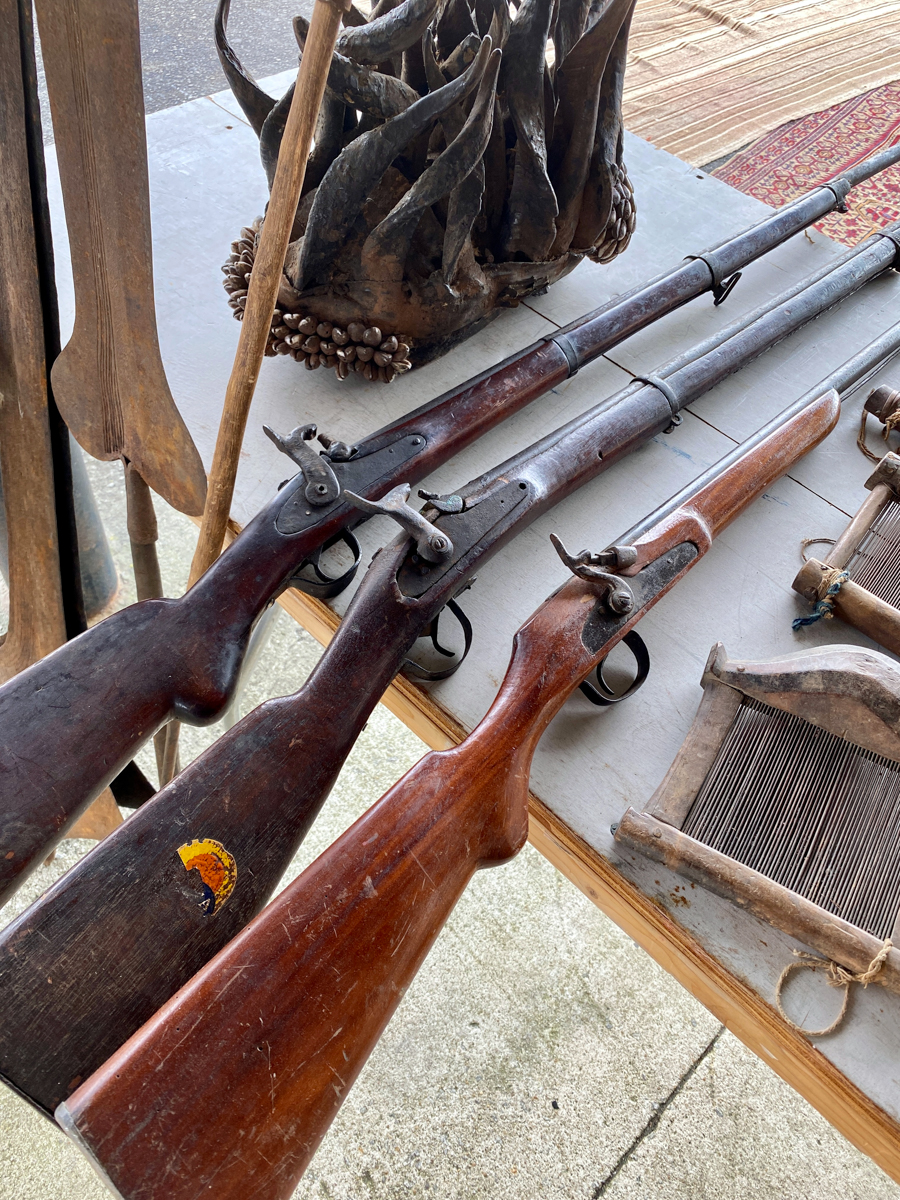 Yard Art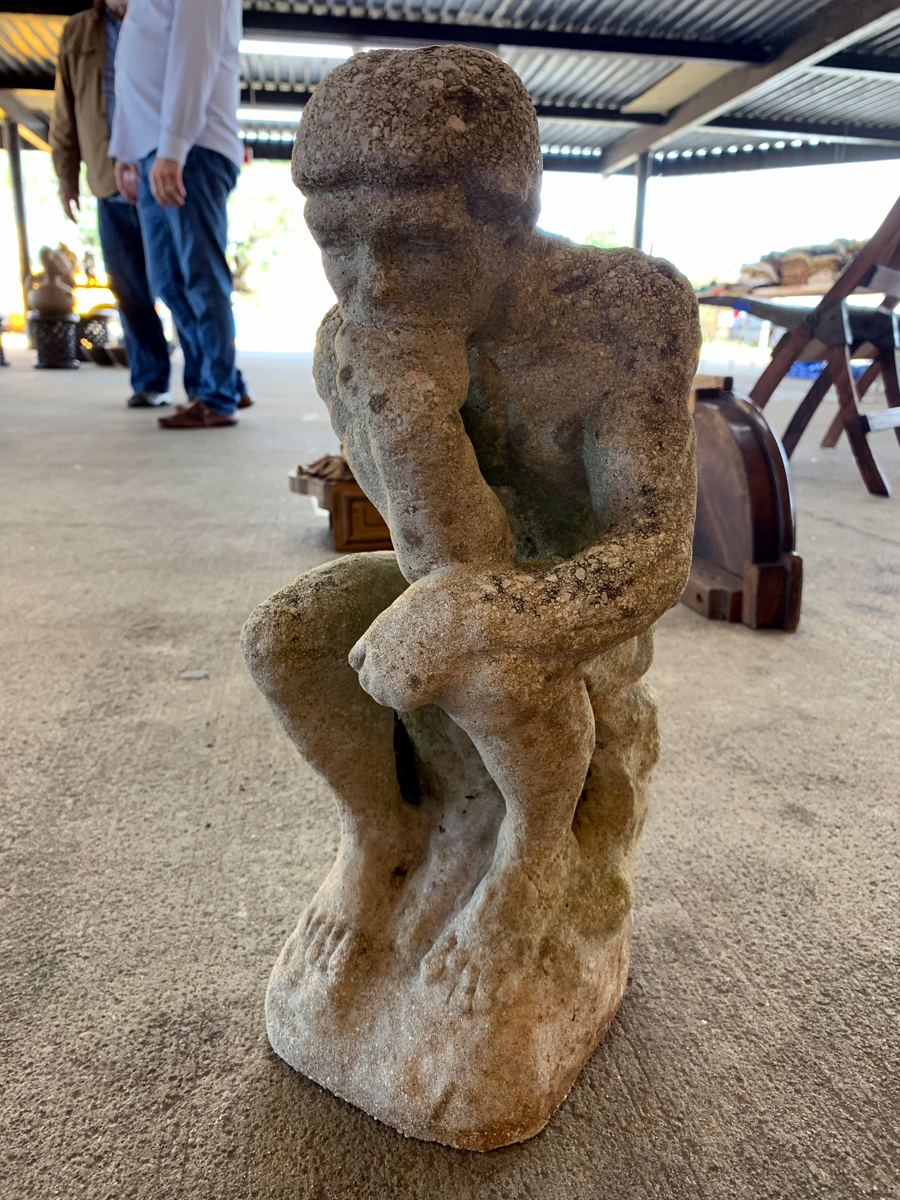 We absolutely fell in love with this one: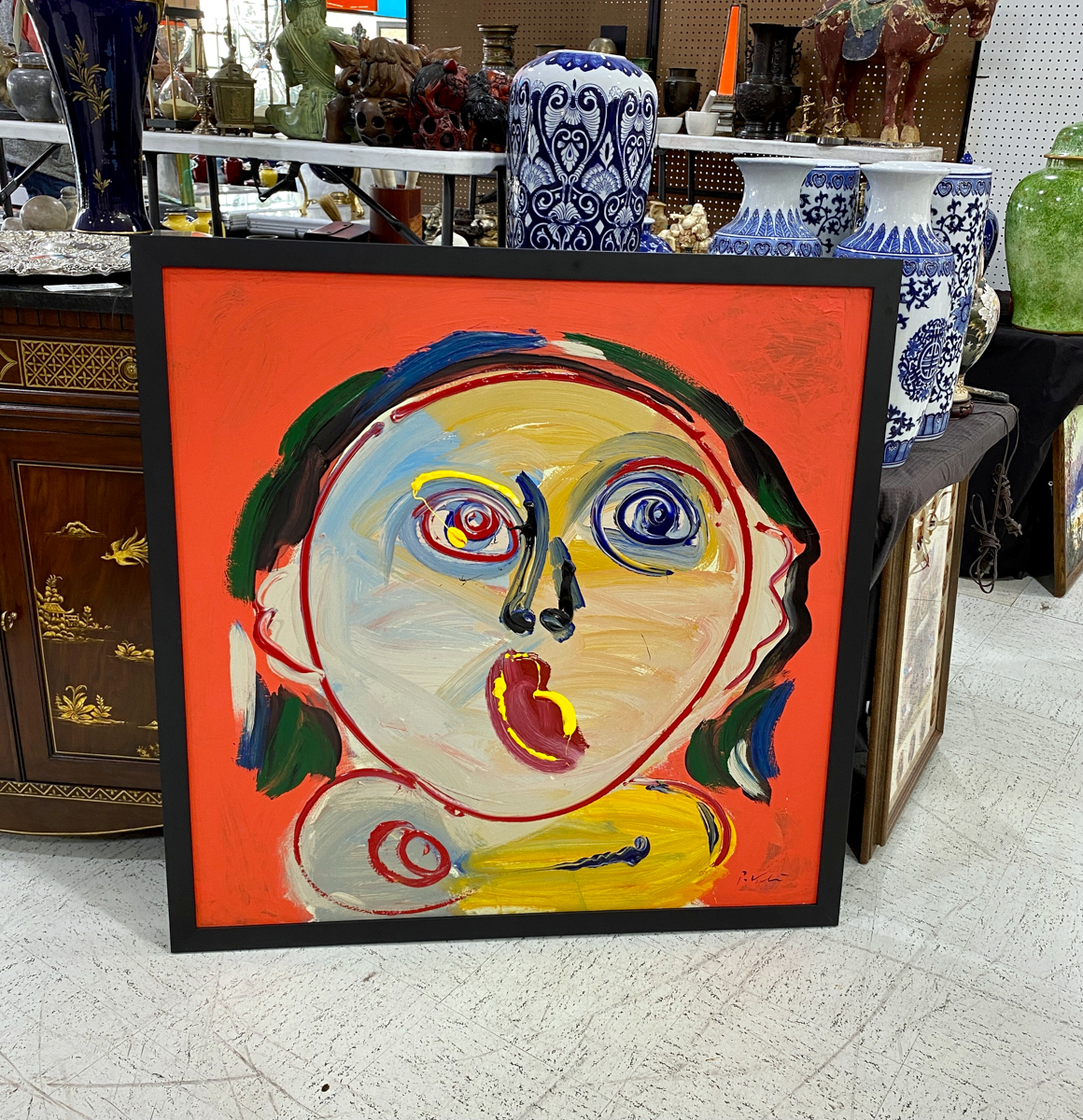 Looking forward to next month!