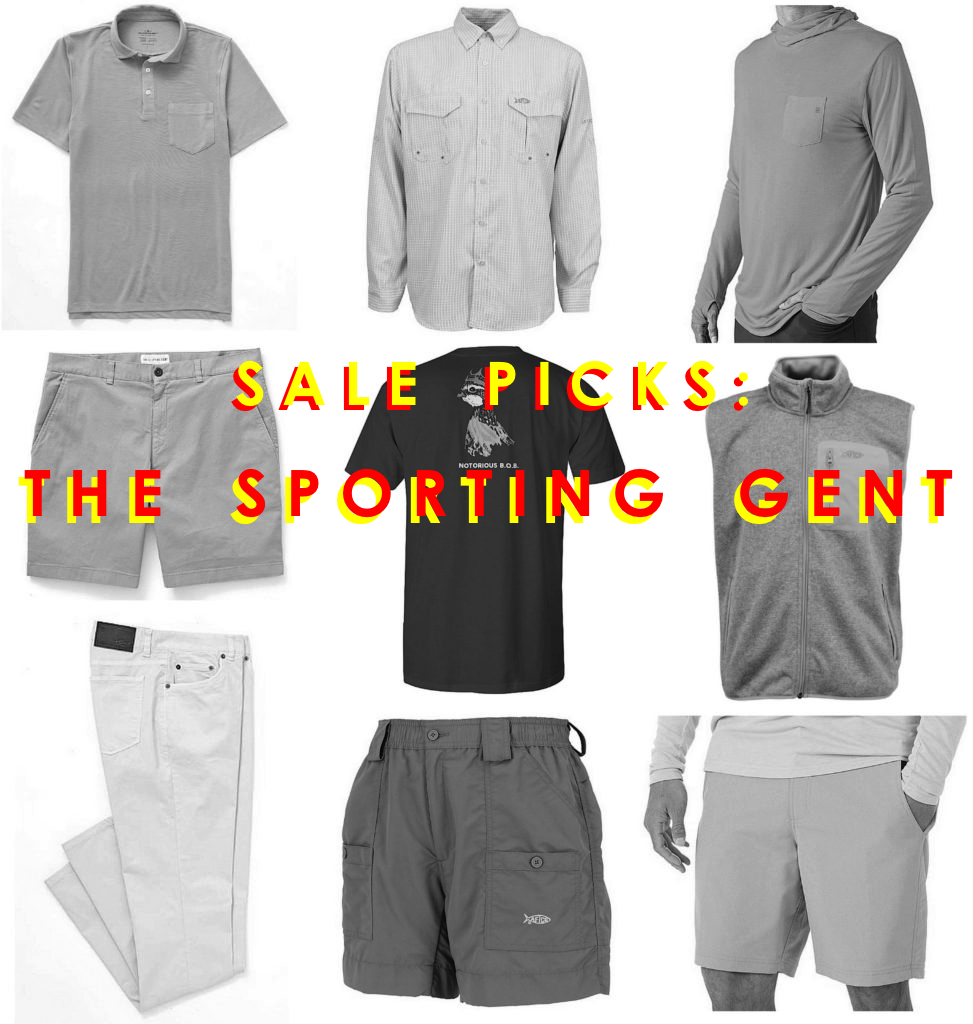 Our friends at The Sporting Gent are doing a big sale – really big.  25% off all apparel big.  They carry their own label and a few other brands as well, all of which we know and love.  This is a great opportunity to stock up on some staples and some must-haves to get you through the rest of the Summer and into Fall.  Here's what I like: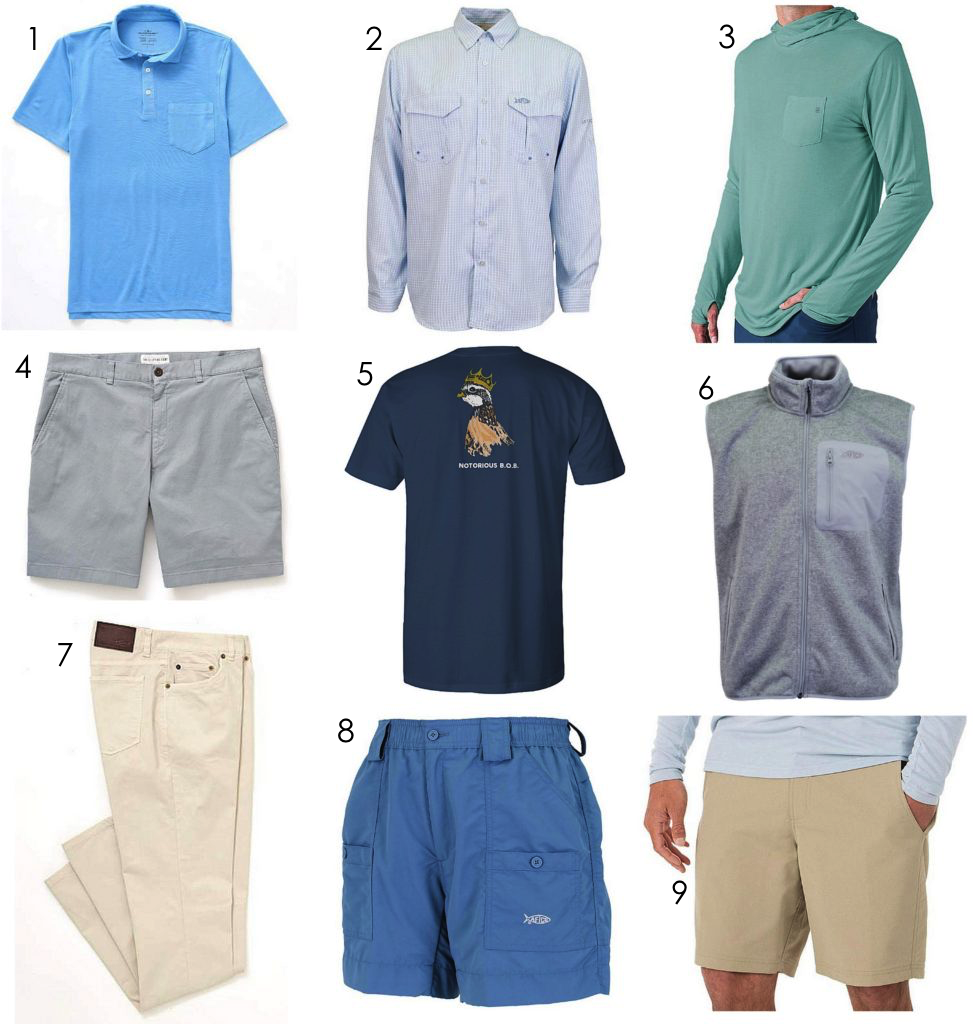 From top left:
1. TSG Barrier Polo: It's a polo that has the look of a vintage pique, but it's actually a tech fabric.  Just right for this time of year.  Sweat away…
2. Aftco Sirius Tech Shirt:  While fishing shirts with blood stains are somewhat cool, here's a good opportunity to get some fresh ones in your closet.
3. Free Fly Hoodie:  Probably the only hoodies that I'm a fan of…they are super on the water or as a base layer.  Free Fly does good work.
4. TSG Club Shorts:  Fantastic shorts – just enough stretch for 18 holes and 18 beers, but not enough to look too 'techie'.
5. Notorious B.O.B T-shirt:  Quail shirts are a year-round necessity.  They are notorious.
6. Aftco Vesto Vest:  Vest season is every season.  Add a second (or third) to your rotation.  You wouldn't want to look like everyone else, would you?
7. TSG Parkway 5-pocket Pants:  5-pockets are all the rage…and these are up next in the RCS Review series.
8. Aftco M01 Fishing Shorts:  The best fishing shorts on the market, that rarely go on sale (hint hint)
9. Free Fly Hybrid Utility Shorts:  These have become a weekend staple for me.  Great for grilling, fishing, or getting thrown in the pool.
What do you like?
P L E A S E    S U P P O R T    O U R    P A R T N E R S :