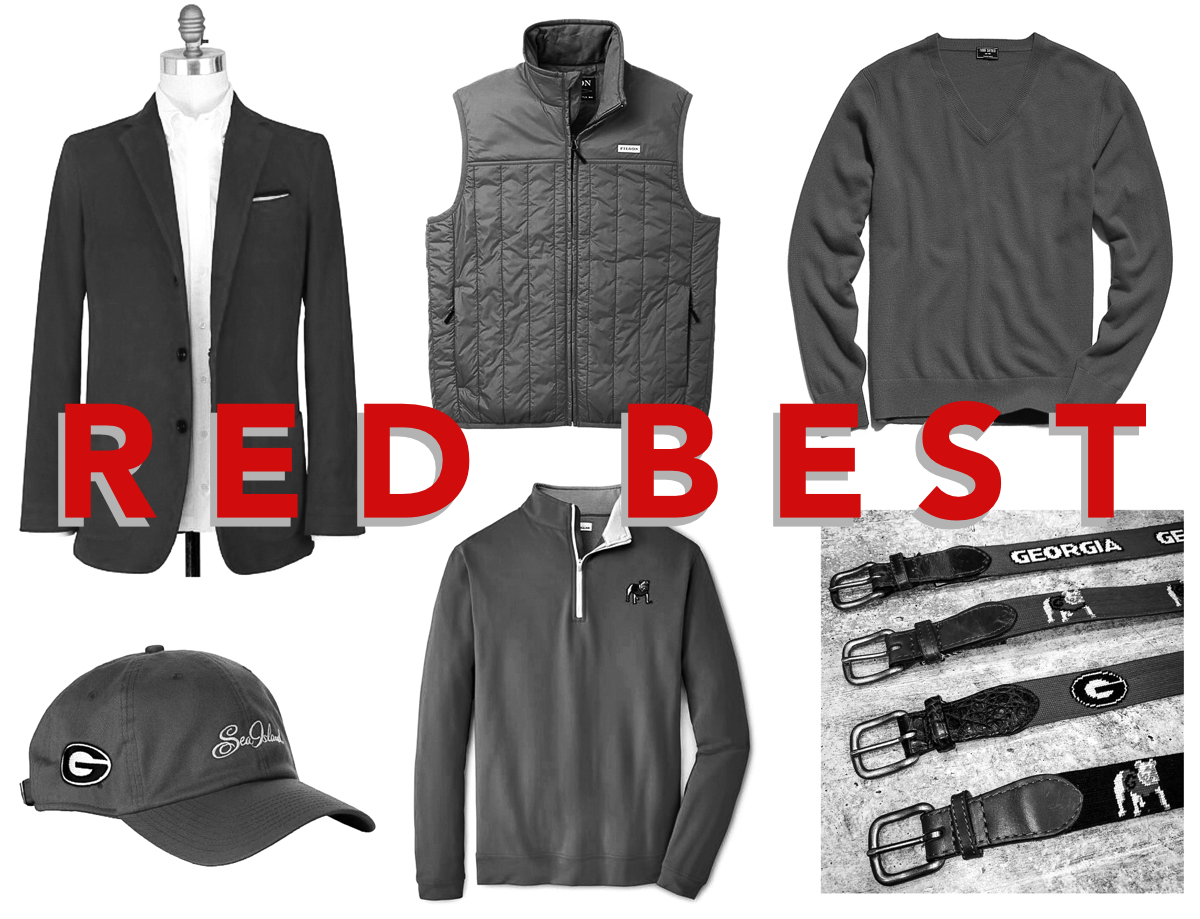 And here we are…exactly what the prognosticators predicted before the beginning of the year: UGA vs. Bama in the SEC Championship.  No big surprise…largely speaking there are haves and have-nots in the SEC right now, and the cream has risen to the top.
What is surprising is how dominant UGA has played all year.  There hasn't been a single slip-up.  No games were close.  It will be hard to argue that this isn't the best college football defense ever.  EVER.  They make it easy for the Mailman to manage the game, vs. having to make incredible plays that are outside of his comfort zone.  And he's as cool as a cucumber.
I fully expect much of the same on Saturday afternoon.  I expect it will be UGA's best performance of the year, so with that, I encourage everyone to go with their Red Best: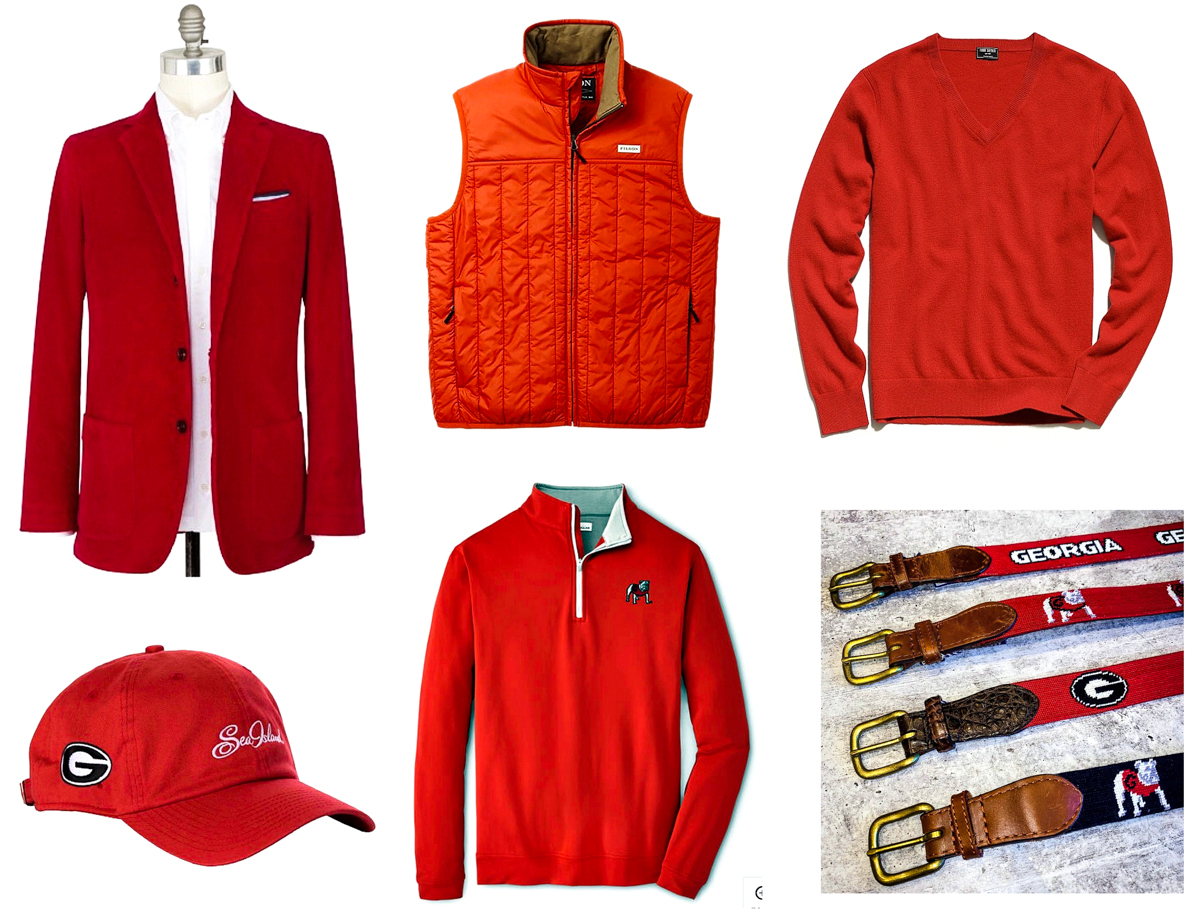 Sid Mashburn Red Corduroy Jacket:  There isn't much cooler than a red sport coat.  It won't be hard to pull this off down at the Benz.
Filson Quilted Red Vest:  With all the Patagucci's out there, this Filson falls under the radar…and for no good reason.  This red version is great for the SEC Championship as well as the quail field.
Todd Snyder V-neck Red Cashmere Sweater:  Nothing finer than a cashmere sweater.  Put this over a white oxford and you'll be the best-dressed dude in the upper deck.
Red UGA Sea Island Hat:  Act like you've been somewhere.
Peter Millar UGA Quarter Zip:  You probably have three in your closet.  Now is the time to put them to work.
Smathers & Branson UGA Needlepoint Belt:  Miller Brothers has a TON of these in stock, so stop by before Saturday and upgrade.
Go Dawgs!