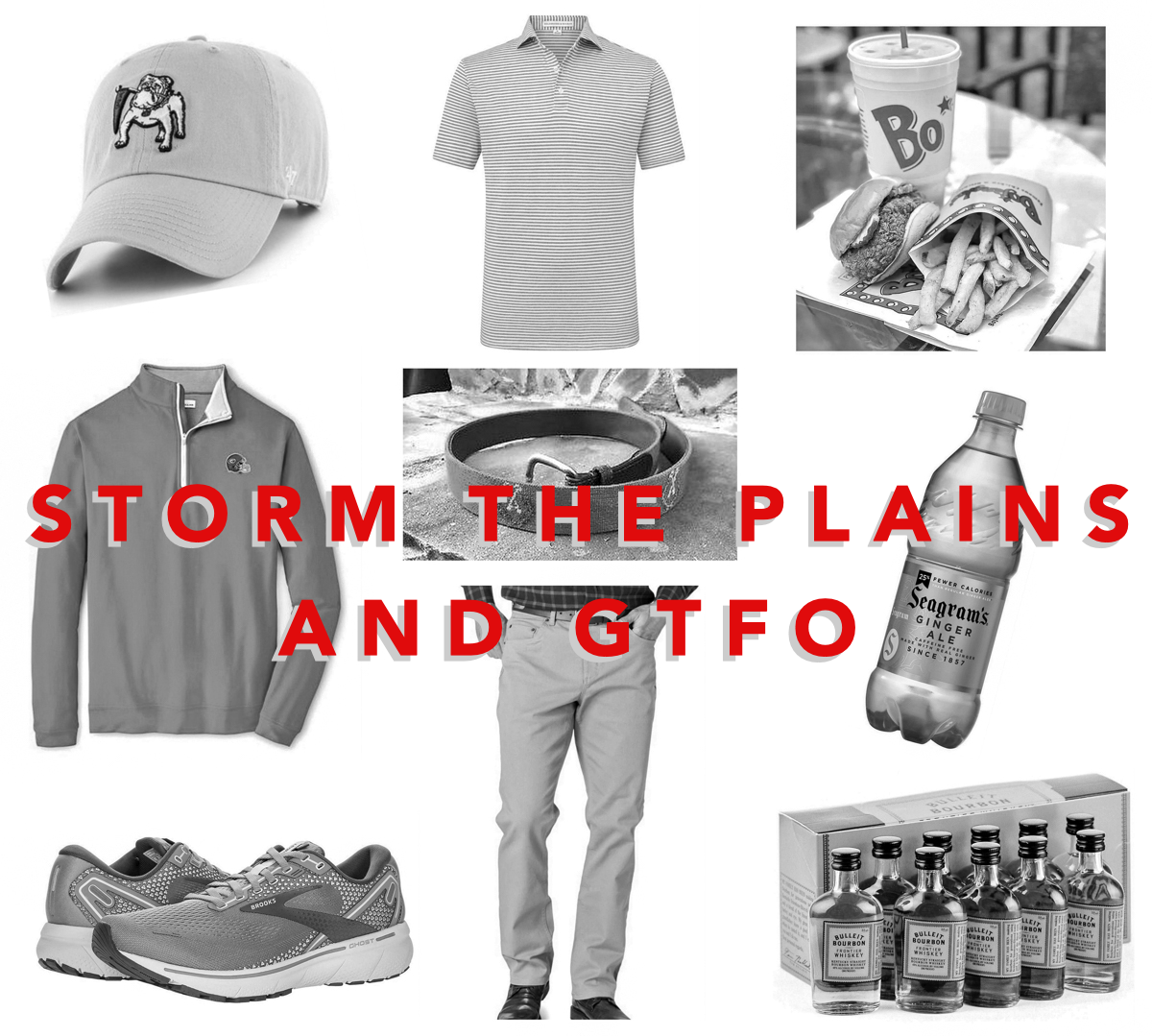 The 3:30 kickoff for the UGA vs. Auburn game is a HUGE blessing.  The drive down to the Plains from Atlanta is really easy: roughly 120 miles and almost all of it highway.  It serves for perfect 'get it, get out' experience for UGA fans.  Leave the house at around 9:30ET, assume 30ish minutes of traffic to land in a parking spot, and you have a couple hours to tailgate hop before heading into the stadium.
The game should be over by 7PM ET (6PM CT), which is just enough time to get to your car, find the 7:45 SEC game on the radio, and high-tail it out of Alabama.  Home by 10, and fresh for Sunday morning.
Here's what I'd recommend doing from a uniform/supply standpoint: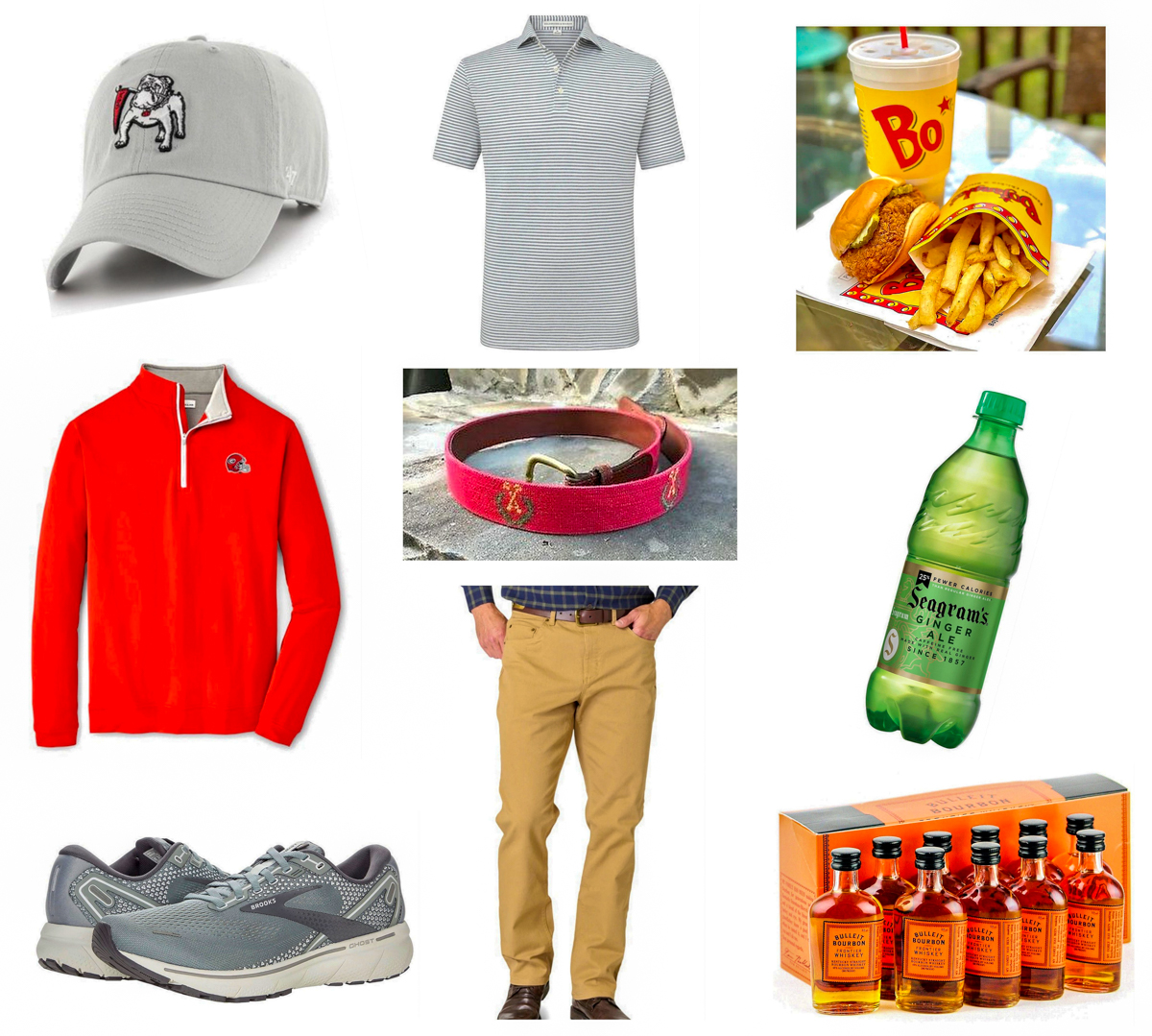 UGA Hat: It'll be sunny all afternoon, so of course you need a hat.
Tech Polo: Something that breathes…Auburn's campus involves a ton of walking, so prepare accordingly.
Quarter Zip: It'll get cold in the stands as soon as the sun goes down.  Go red here, because by the time this is needed, UGA should be up by ~20 points and Bo Nix will be mentally preparing to get his Real Estate license.
Needlepoint Belt from your Favorite Club: Don't go overboard with the logos (like Auburn does).  Act like you've been somewhere.
Tough 5-pockets: Pants that can handle storming the Plains and getting the F out as soon as the final whistle blows.
Comfortable Shoes: You'll rack up 15K steps in Lee County.  Your feet will thank you.
Bojangles: Grab a bag of goodies on the way down.  I prefer a chicken sandwich (vs. biscuit), but I'll let you decide.  The most important thing is to get a big styrofoam cup.  You'll need this later.
Ginger Ale: As you gas up, grab a couple 22 oz Ginger Ales (or your mixer of choice) from the service station.
Mini Bottles: Bring three – it's all you'll need.  Two for pregame (mix in the styrofoam cup w/ ginger ale), and one to sneak in the game.  Switch to water/Diet Coke after the 1st quarter, and get something to eat at the half, and you should be golden for the ride home.