Remember that post I did a while back on Gun Check jackets?  Well, mine showed up, and I'm pumped.  I talked to my man Read at Diplomat Outfitters, and let him know what I was looking for:
Unique, 'brighter' Gun Check fabric
Almost fully unlined.  I wanted to be able to wear this almost year round
The nice touches (working buttonholes, ticket pocket, soft shoulders) that updated it from the old-school heavy duty jackets
Needless to say, they delivered.  Read sent me a picture of a fabric end piece where there was just enough fabric to construct the jacket.  Since they have my measurements on file, I gave the go ahead without a second thought.  The jacket arrived four weeks later, and it's now in the rotation:
How cool is that touch of light blue?
Not a lot of lining…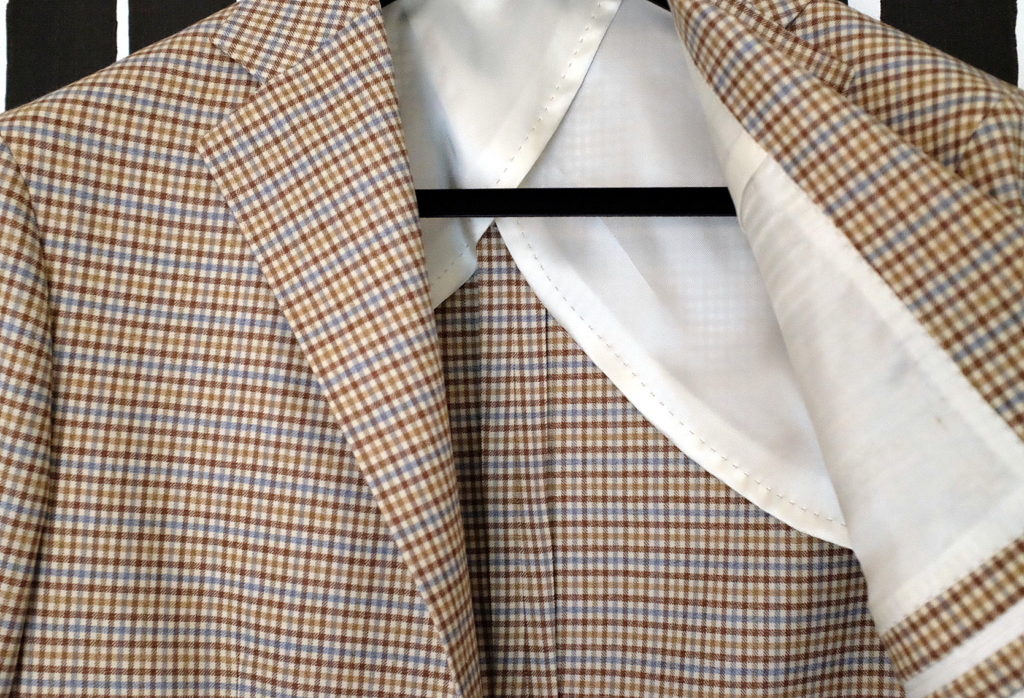 Workin'
Your ticket, please…
I couldn't be happier.  The guys at Diplomat did me right.  Expect to see this jacket quite a bit…  And I know you'll ask: the artwork is by my man Tayler Ayers (@tayler.ayers).  He's amazing.
Thanks to Diplomat for the jacket.  I really do love it.
P L E A S E    S U P P O R T    O U R    P A R T N E R S :