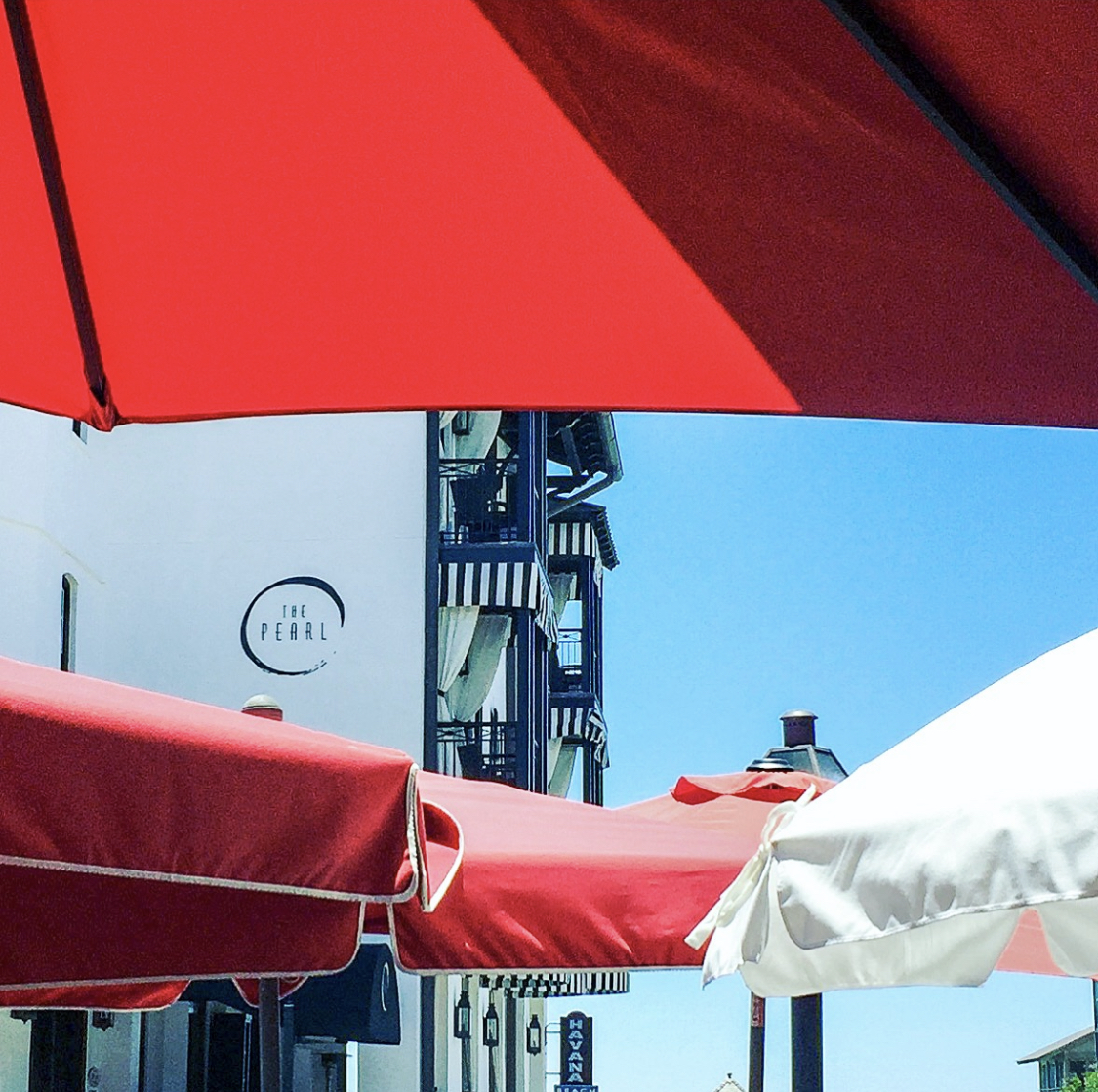 Vacations have been weird during the lockdown.  While a lot of places are open, there are a lot of factors to consider when booking a long weekend away.  Mrs. RCS and I have been pretty fried lately.  Work has been really busy, and our boys are complete maniacs.  We haven't had a long weekend away since last Fall when we went down to Sea Island.
We were long overdue.
About a month ago, some dear friends of ours suggested that we book a long weekend together at The Pearl.  Our friends are in a similar situation as us: they both work and have children around the same ages as our kids.  They felt fried as well and were looking to get away.  After some coordination with babysitters (read: grandparents), we both booked rooms from Friday to Monday down in Rosemary.
On the way down, Mrs. RCS and I had a discussion about our time down at the beach.  We agreed to go tech-free for the weekend.  Other than sparingly checking work emails and Facetiming with the kids, we'd do our best to put our phones away and enjoy a disconnected weekend.
It was incredible.  We both commented on how freeing it was all weekend…and how relaxed we felt coming home.  More on this in a bit.  This was our weekend:
Day One (Friday):  We dropped the kids off at school around 7 AM.  We came back to the house, finished packing, and headed south around 9:30 AM EST.  We called ahead to The Pearl and they let us know that we should be good to check in early.  If not, no biggie; they'd store our luggage and valet our truck so we could go enjoy a drink on the beach.  We got down there around 2 PM CST and were on the beach by 2:30 with a drink in hand(s).  Our room was ready at 3:30, so we headed up and unpacked.
Night one: Our friends were scheduled to arrive around 6, so we agreed to meet for a drink at 7 at Havana, the bar downstairs at The Pearl.  We bummed around Rosemary – having drinks at a few places, and ultimately decided we wanted a low-key dinner – we grabbed something light at Cowgirl Kitchen and got to bed at 10 PM.
Day Two: We slept in.  It was wonderful.  I went over to Amavida and got coffee for Mrs. RCS and me, and met our friends down at Havana for breakfast around 8.  After a long breakfast, we packed the coolers and headed to the beach.  After about 10 Tecates, a bunch of High Noons, and some Casamigos we went and got a late lunch at Summer Kitchen.  After lunch, we dropped our stuff in our rooms and headed down to the pool at The Pearl.  For those of you that don't know, the pool at The Pearl is pretty low-key.  Only a few chairs, pretty quiet, and no kids.  After being there for about 30 minutes, we decided that we wanted to go fishing on Sunday morning.  The weather forecast was overcast, so we wanted to find something to do. We called Shallow Water Expeditions, who always put on the fish, and our favorite guide (Brent) was available.  Booked.  We hung out at the pool for a couple of hours, then headed up to get ready for dinner.
Night Two:  I met my friend in the bar just as the Derby coverage started to get interesting.  We watched the race, then the girls came and met us about an hour later for another drink.  I put our name in at Edwards and Le Crema (tapas) – we let them race to see which could get us a table first.  It was Edward's.  Fantastic.  Always good…after a long dinner (and a couple of bottles of wine), we called it a night.
Day Three:  It was an early morning – we had to be in Panama City at 6:30 to meet our fishing guide, Brent.  We stopped at Starbucks to caffeine up and headed out on time.  The fishing (and the weather) was perfect.  We slayed fish – mostly snapper, grouper, trigger, and squirrelfish.  The girls had an absolute blast.  We stopped for lunch at Back Beach BBQ on the way back to Rosemary, which hit the spot.  Once we got back, we headed down to the beach to chill out for a couple of hours, then up to the room to get ready for dinner.
Night Three:  We met up at the upstairs bar at The Pearl for a few drinks.  We all needed a charge to make it through the night.  We paid our tab at 6:30, then put our name in at Pescado for dinner.  Mrs. RCS worked her magic, and we were seated by 7 PM.  To no surprise, Pescado was fantastic.  We limped home and crashed.
Day Four (Monday): We were out the door by 8:30 headed north.  Picked up Bertha from ACC after a quick visit, and got home around 2:45.  Without discussion, we both snuck in a 2-hour nap before going to get the boys from school.  Needless to say, we slept well last night.
The Good: Being disconnect kept our focus on each other.  We all agreed that this was one of the better vacations any of us have had in recent memory.  Personally, I liked NOT knowing what was going on.  It was pretty liberating.  Yes, my text messages and DMs piled up, but I got back to everyone yesterday.  And I missed a couple of calls, but no big deal.  It was great to control my attention, rather than the phone controlling me.
Bad: We have almost no pictures.  Small price to pay for the awesome trip.  But Mrs. RCS looked really good (obviously) and it wasn't documented.  Shame on me.
Bottom Line: Try this.  Disconnect for a bit.  I know it's a habit for all of us to check the phone, but being away for a while was an extremely welcomed feeling.  I highly recommend it.