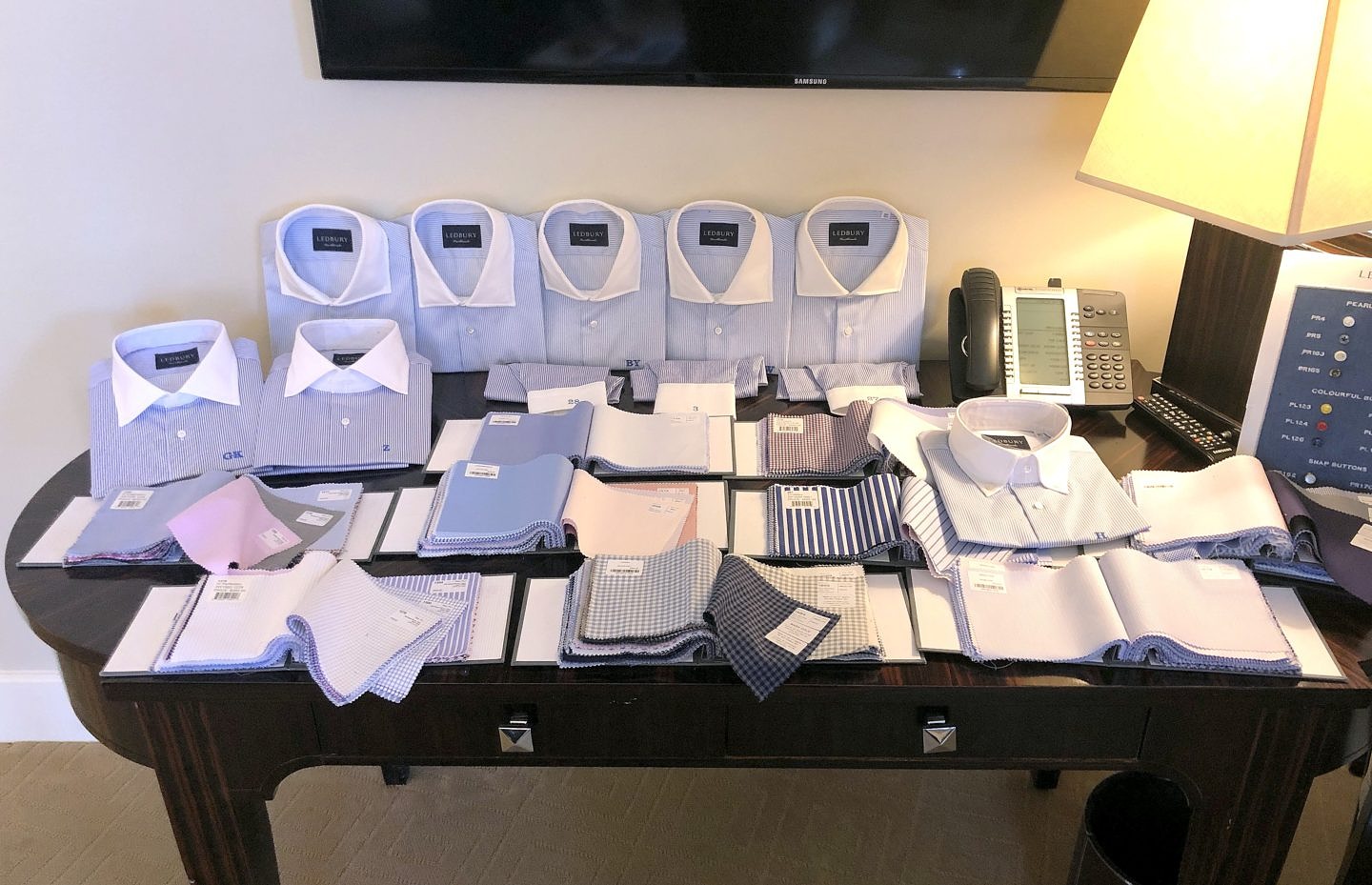 Ledbury made a recent stop in my hometown for their Tour de Fitting.  As anyone with any Ledbury experience knows, they make fantastic shirts, and the rest of their menswear is top shelf.  They set up shop at the Waldorf Astoria in Buckhead, and decked the place out in all sorts of Ledbury offerings: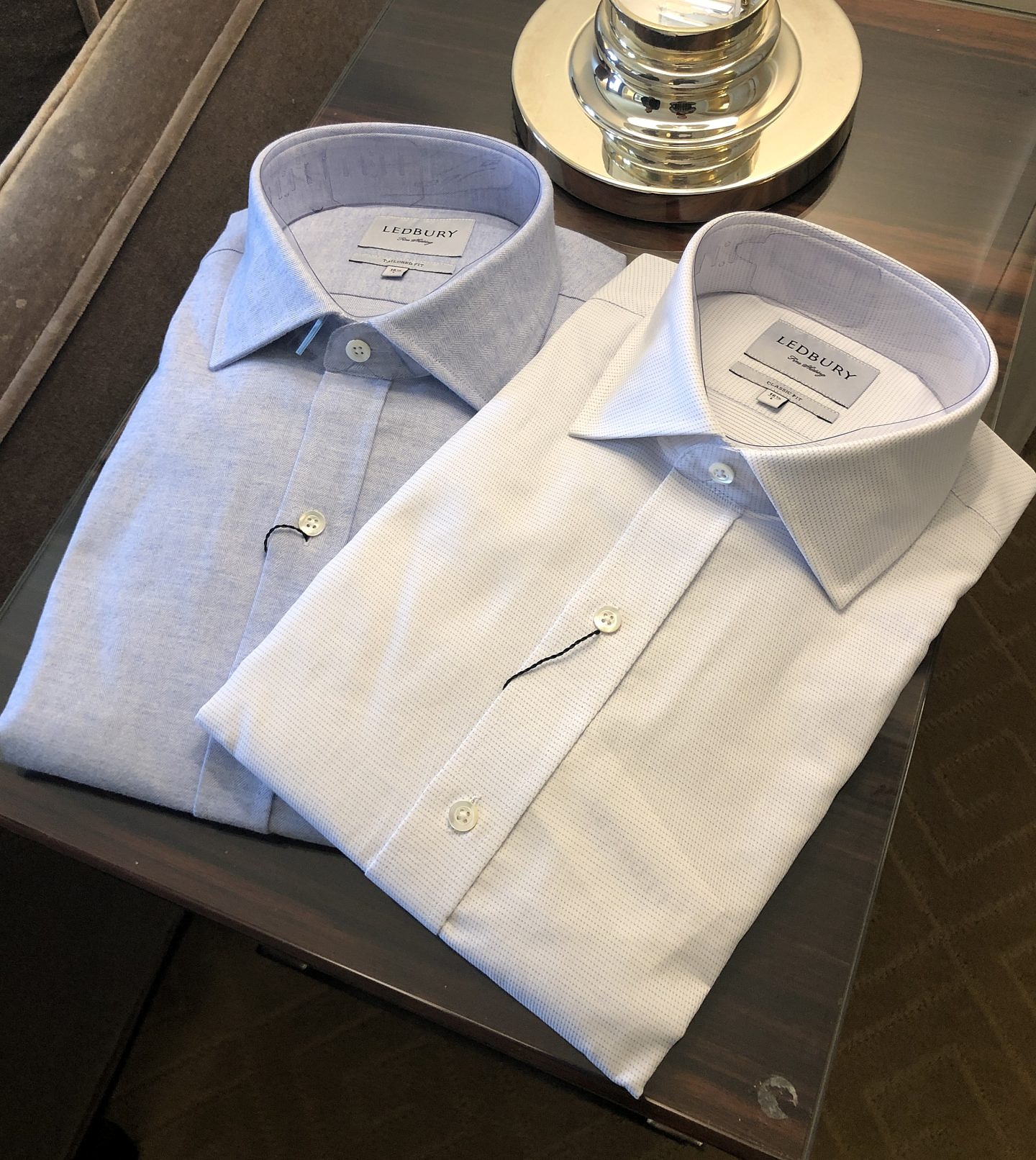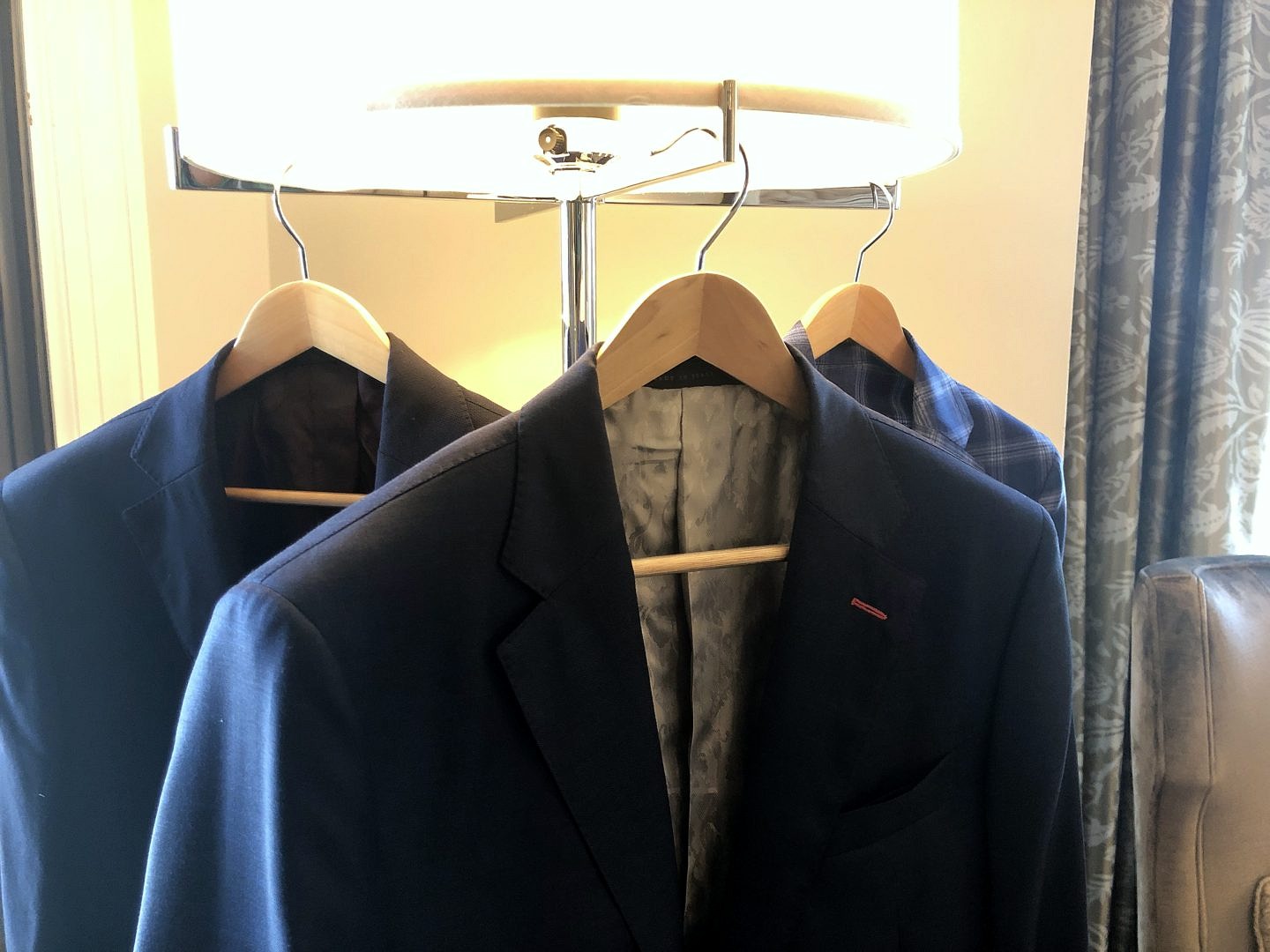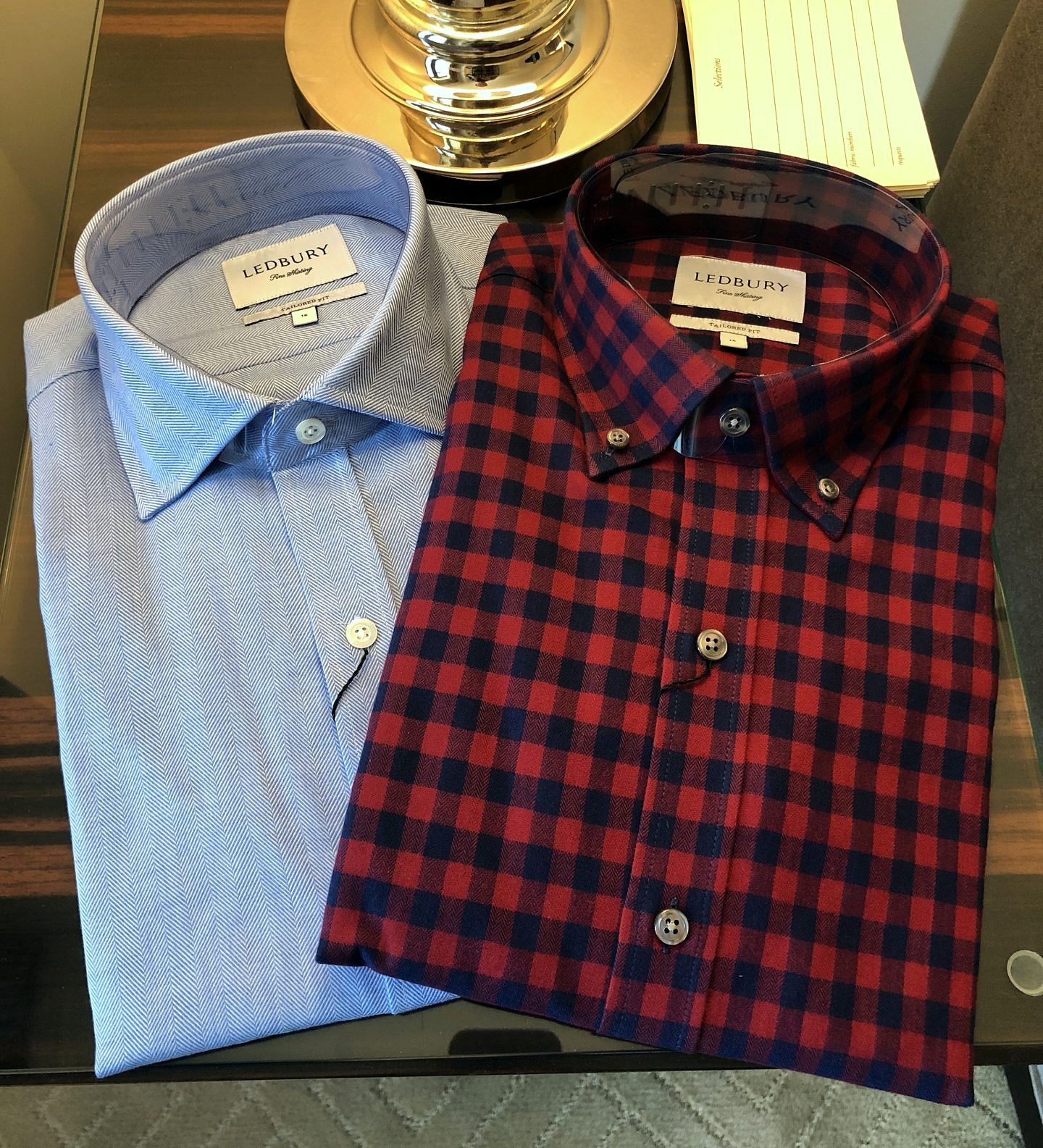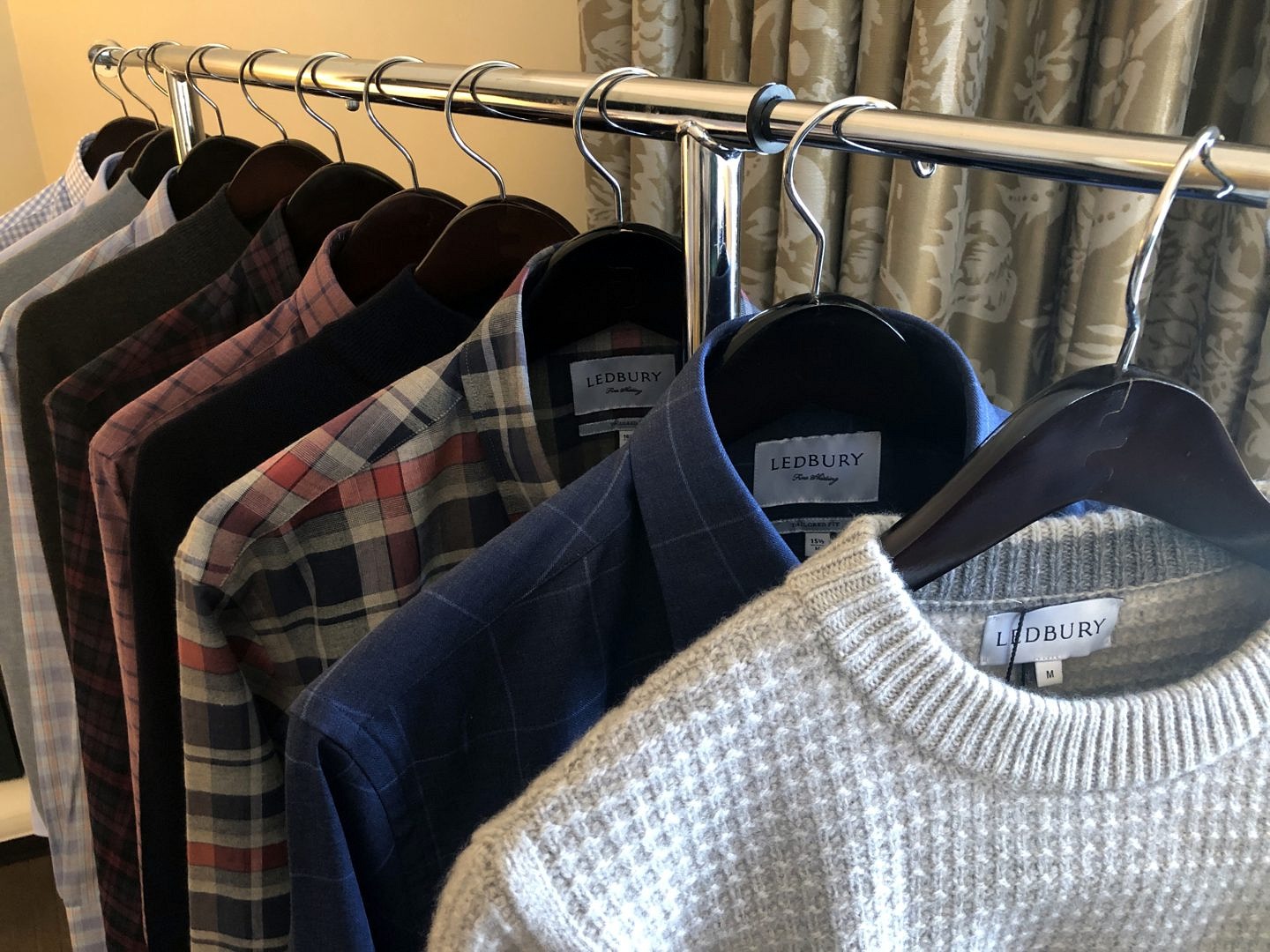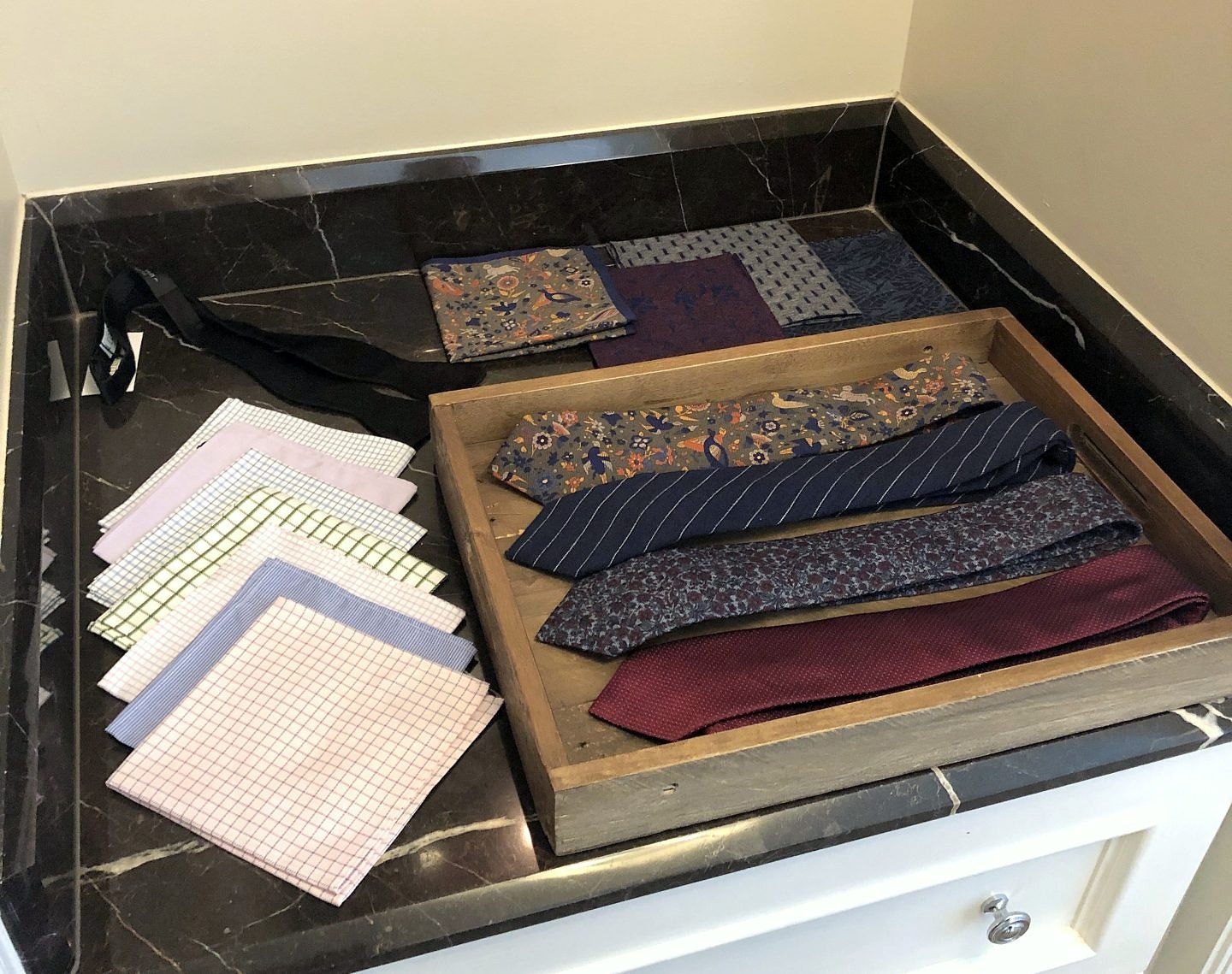 From a fitting perspective, it's a good idea to get your measurements every once in a while, if only to know how much to cut back on #2's from Wendy's. Not only that, but Ledbury is the type of company where I like that my measurements are on file.  That way, I can call them up, give them my name, and tell them what I need.  Boom.
Tori did my fitting, and it was a pretty simple process.  A little different than my made to measure experiences in the past.  First off, we talked about the type of shirt I wanted, and how I planned on wearing it.  They were running some pretty nice specials – buy three shirts get one free – which was quite tempting.
Once we decided on the type of shirt I wanted, we started thumbing through their vast catalog of fabrics and patterns.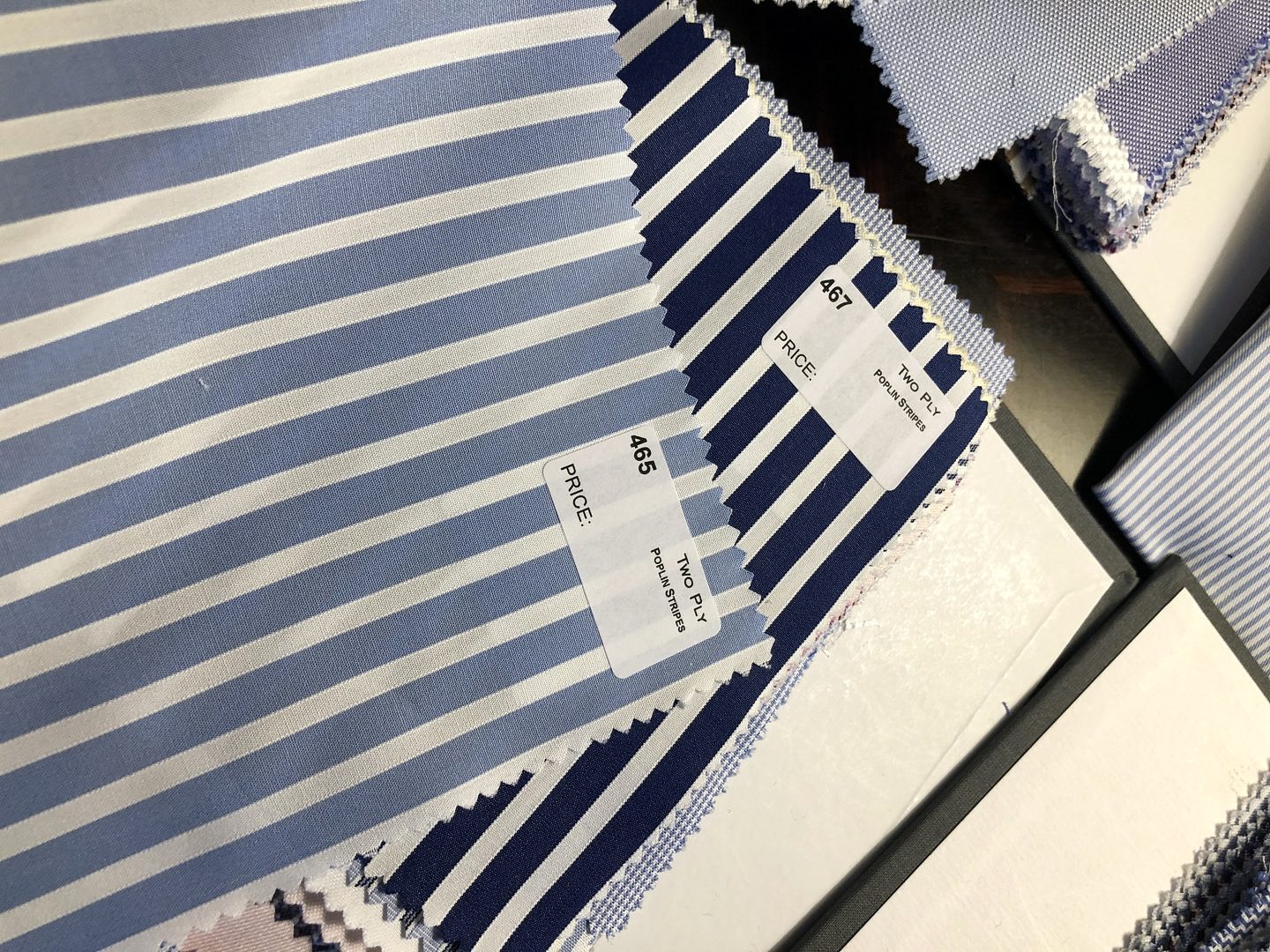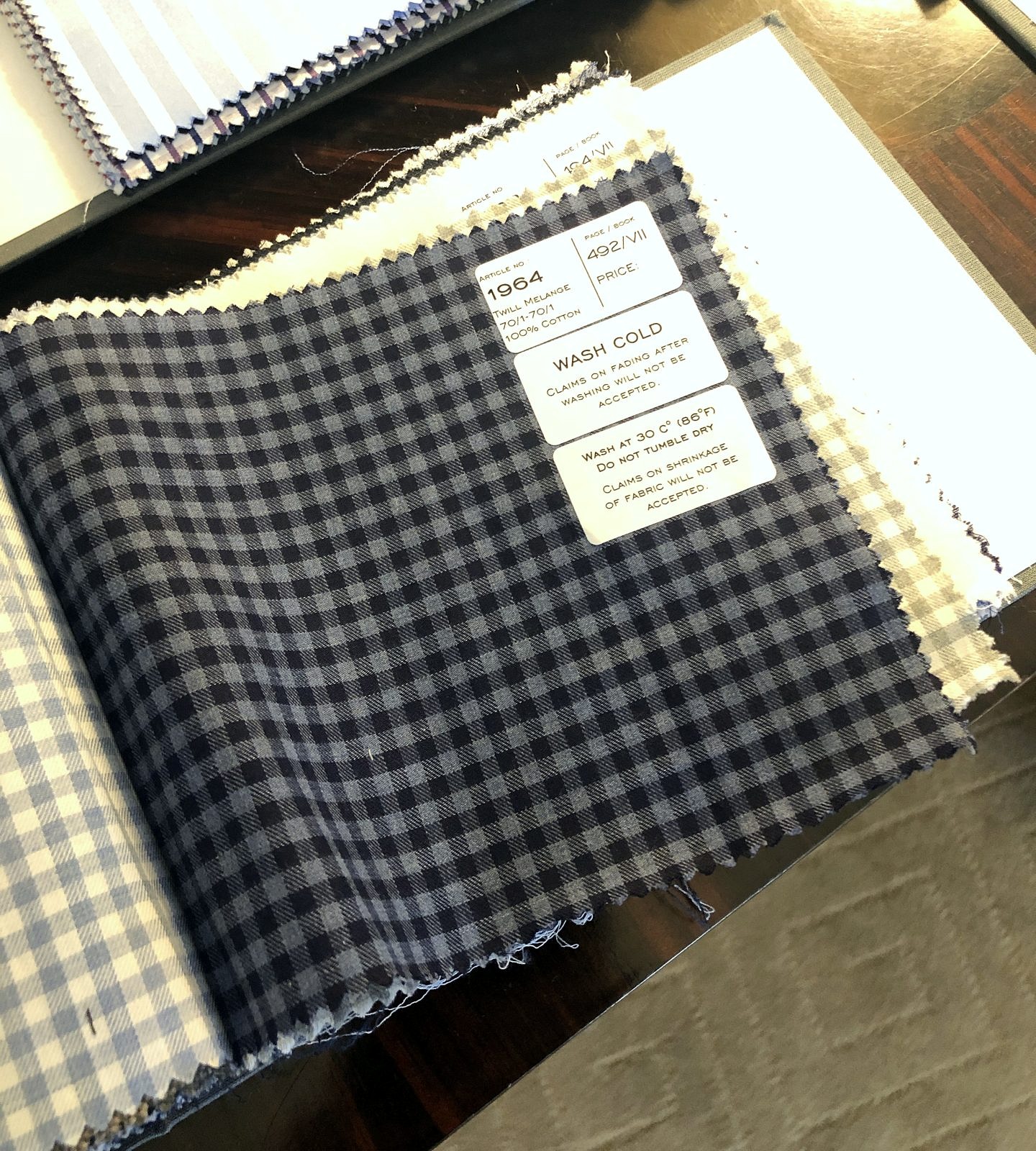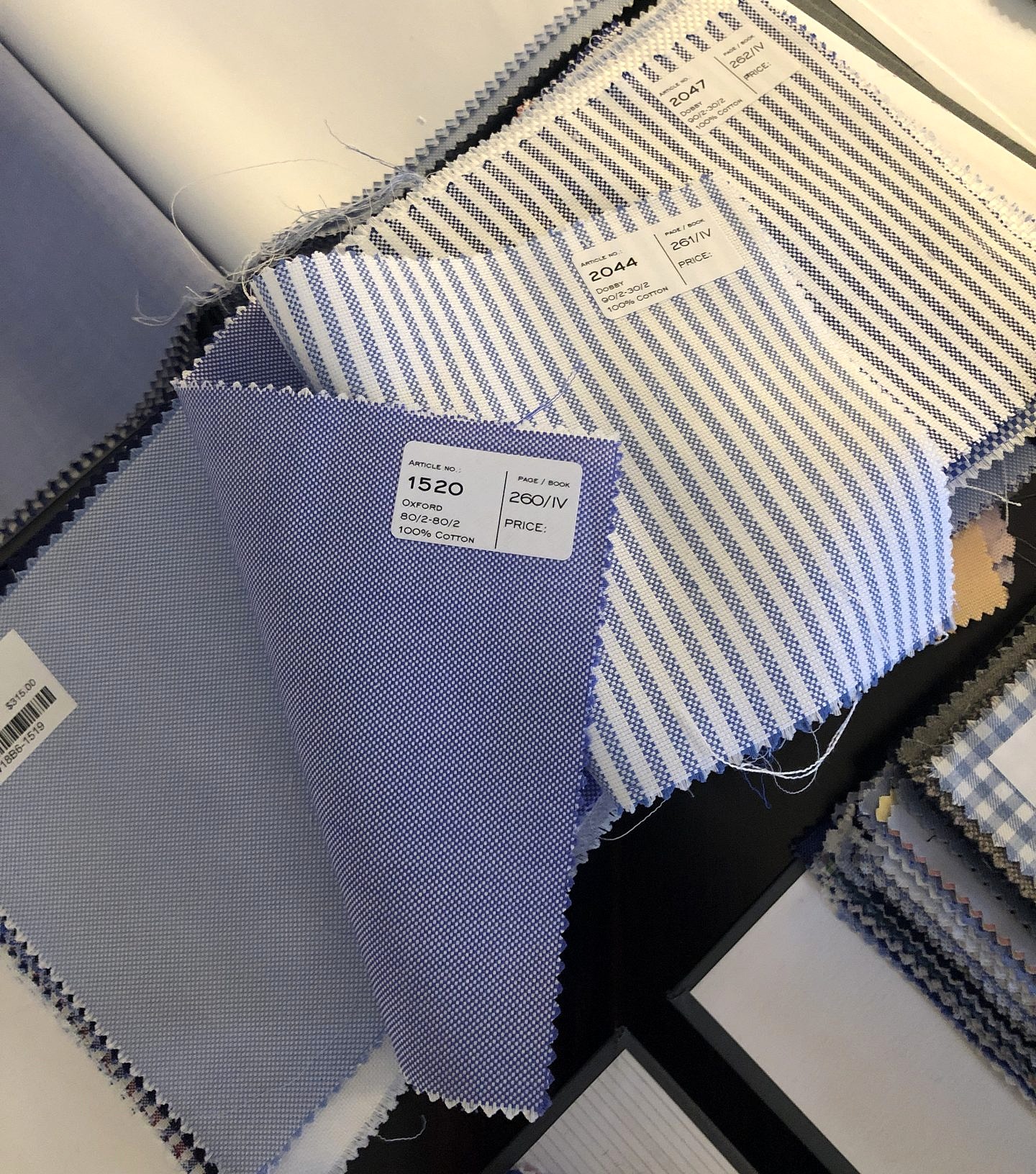 Then we talked about collars.  No, this is not the Robert Kraft collection, but instead an example of every collar that Ledbury offers.  And there are a lot of them: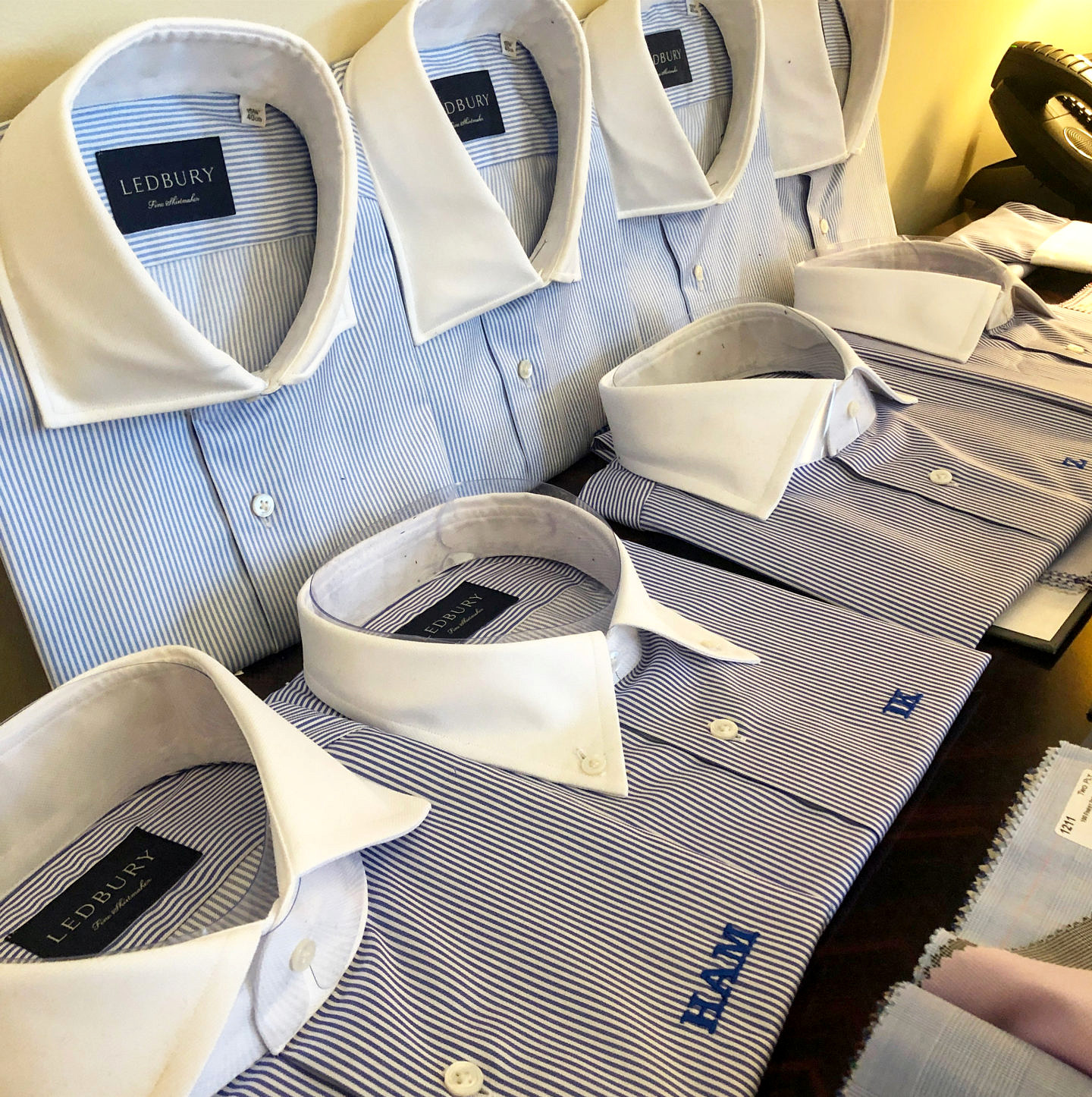 Then we moved on to monograms and buttons…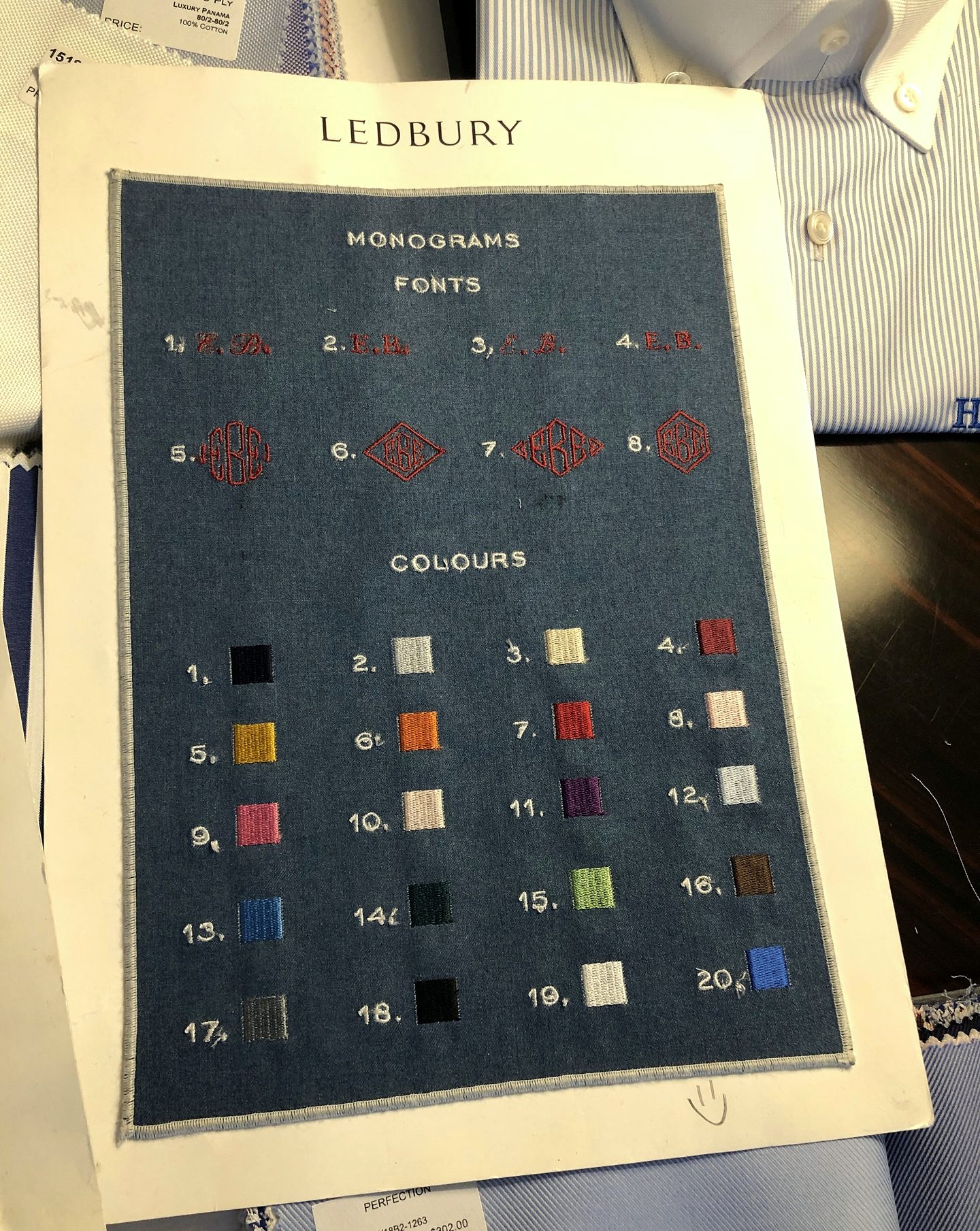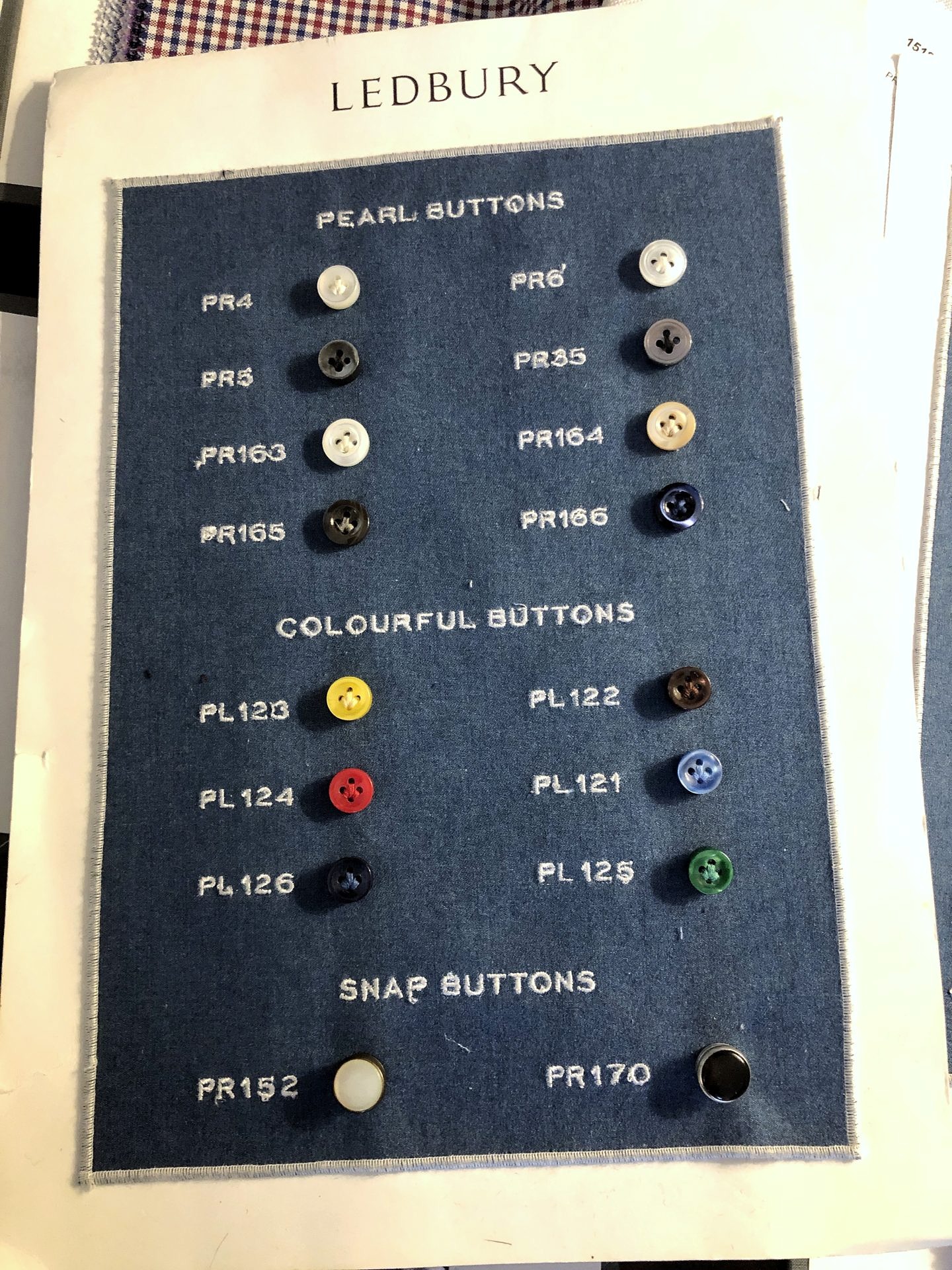 Then we started the measuring process.
At most made-to-measure events, they will take quite a few measurements with a fabric tape and record them that way.  Absolutely nothing wrong with that, and I have great shirts made using that discipline.  Ledbury, however, brought a bunch of shirts so I could actually try on, and ensure that the fit was what I was looking for.  Talk about measure twice and cut once…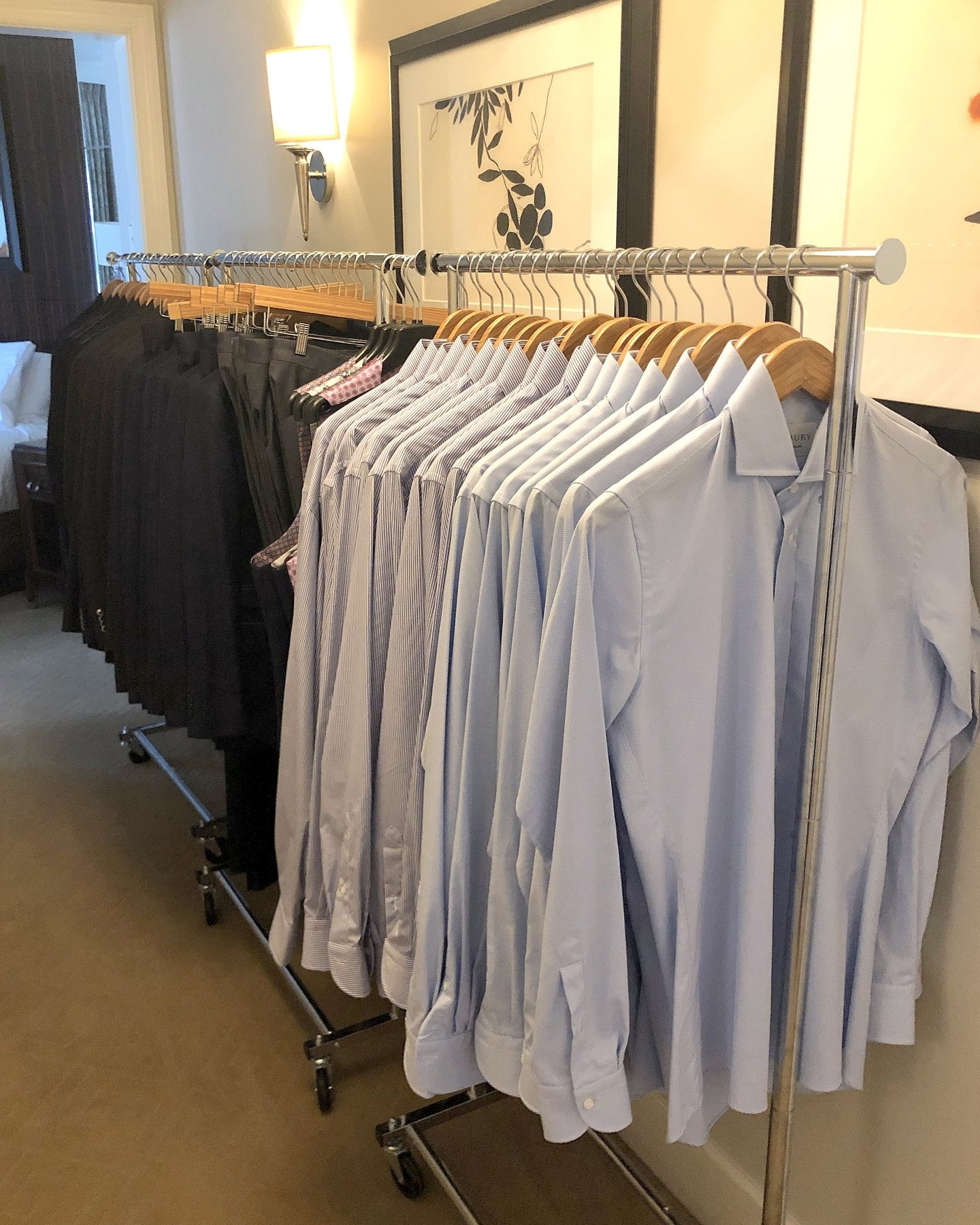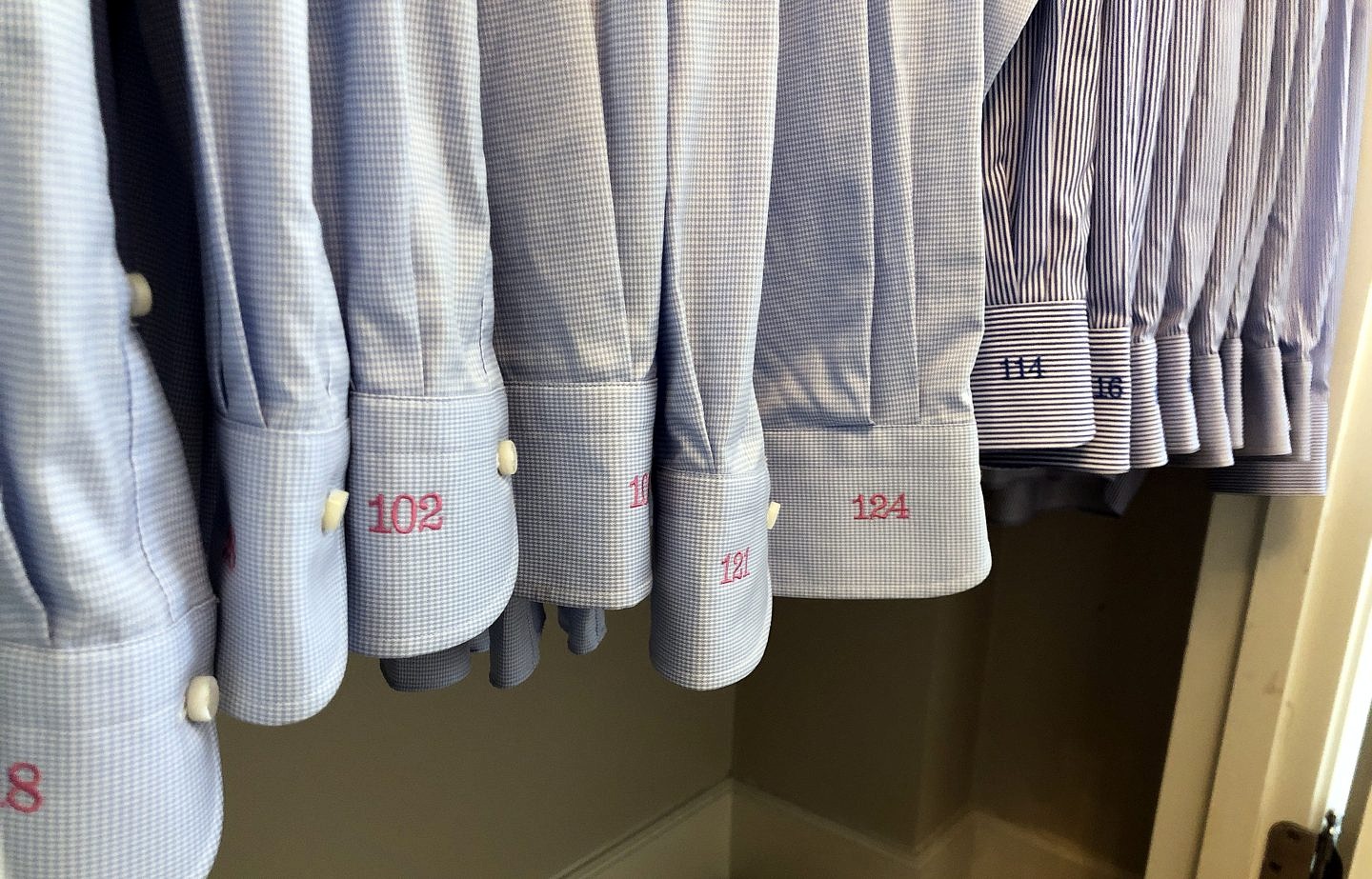 Lastly, we went through the remaining options….button placket, pocket, cuff types, etc.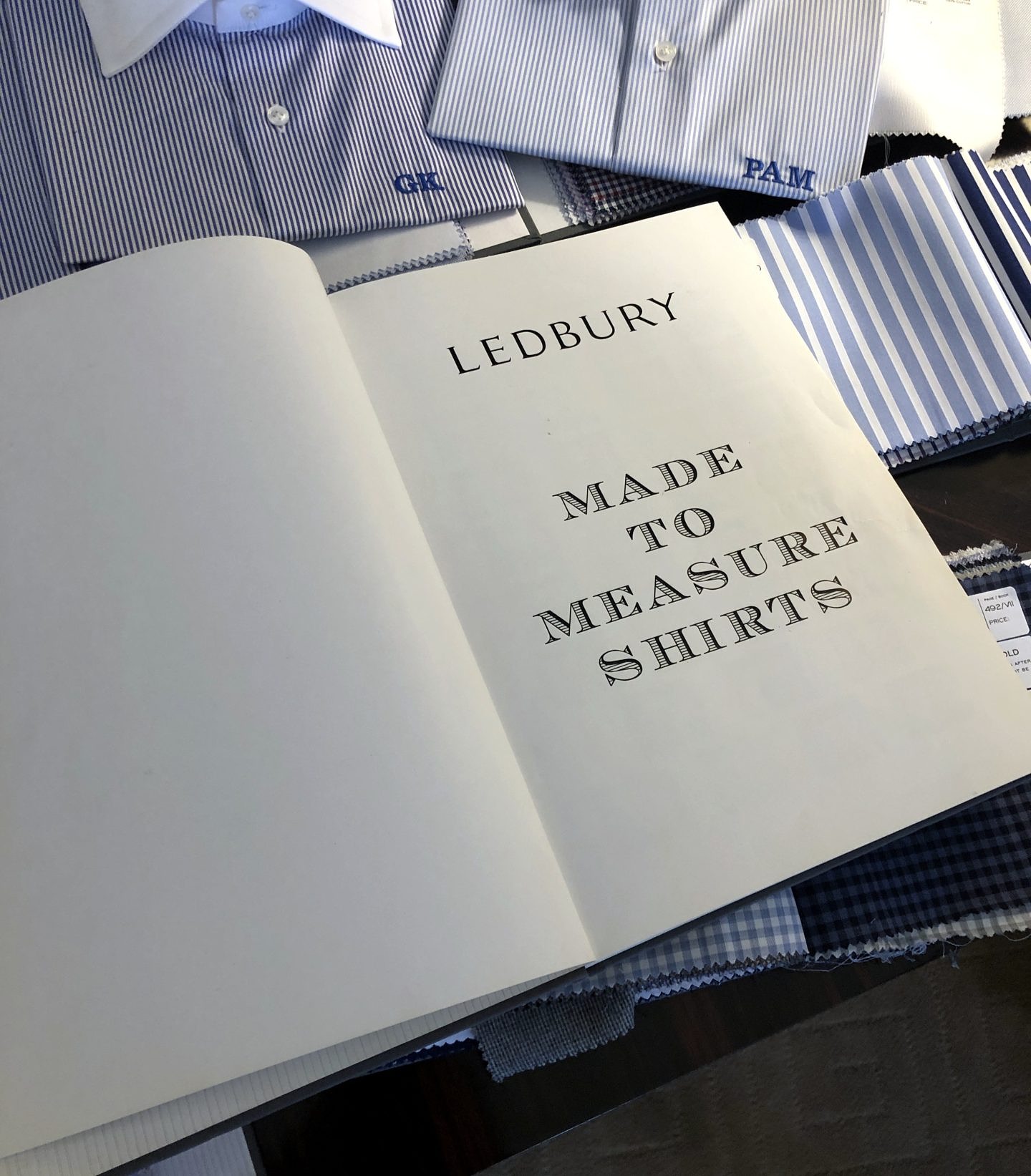 Side note: this book was incredible.  I will be first in line when they release it to the public.  It would be outstanding on a coffee table.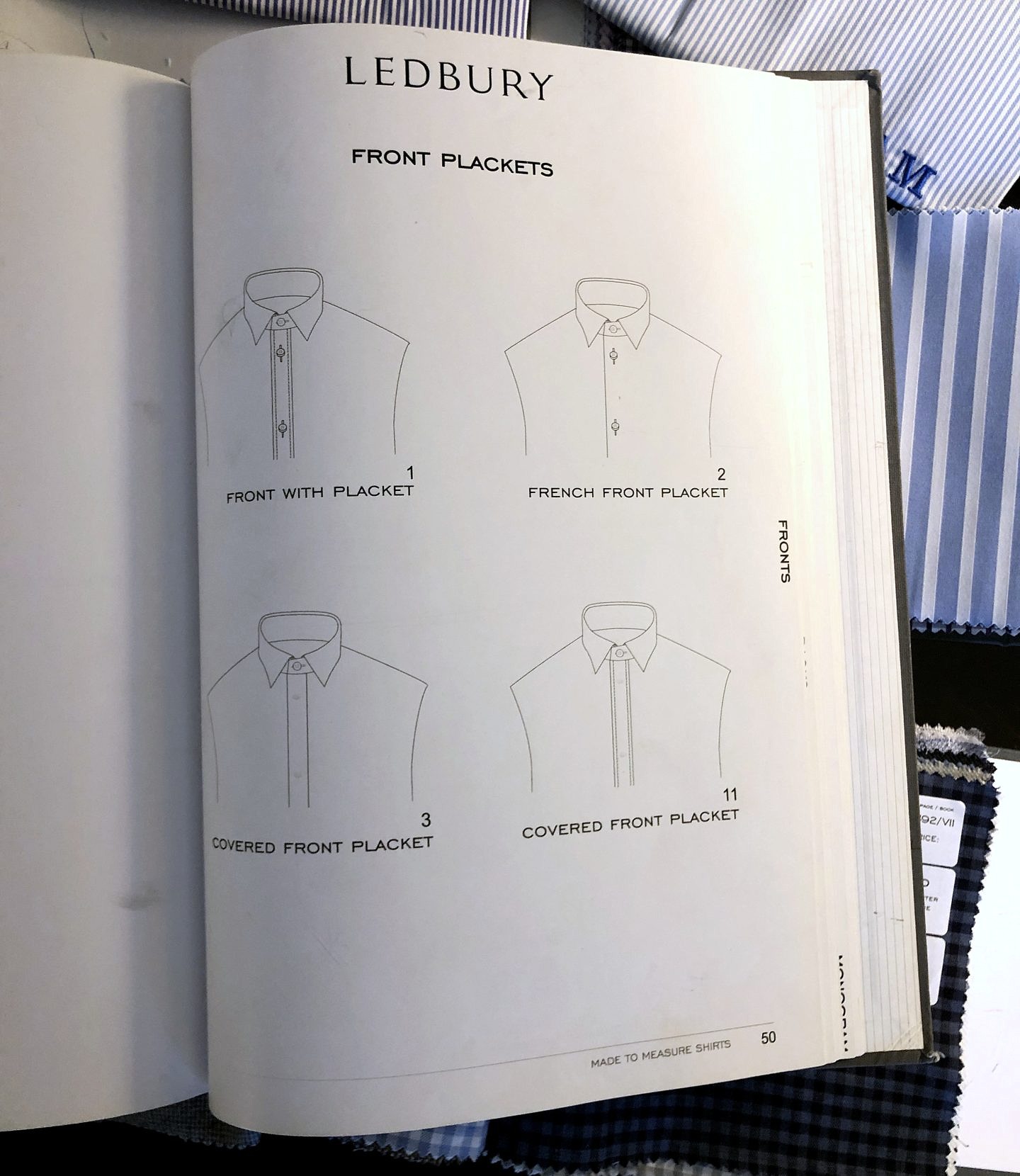 According to Tori, my shirt should be delivered in roughly four weeks from order.  While I haven't given many details, the fabric I chose is in this post…feel free to guess.
I'll let you know how it turned out once it arrives.