As you know, 5-pocket pants have become a major part of the #menswear space, and more than likely a part of your rotation.  They are the choice for the in-between for jeans and khakis.  I like them, but you know I'm picky.  I view them as more casual than dressy.  Of course they can be dressed up, but they are just as easily dressed down.  The market has been flooded with 5-pockets, and I've got a few great options lined up to review so you are informed.
Next up: The 5-Pocket Field Pants from Duck Head.  When I heard these were coming out, I was really excited.  Since Duck Head was a workwear company, it makes sense that they release pieces that reflect that history.  Duck Head is a partner, so they keep me in the loop on these sorts of developments.  They sent me a pair for an honest review, so here you go: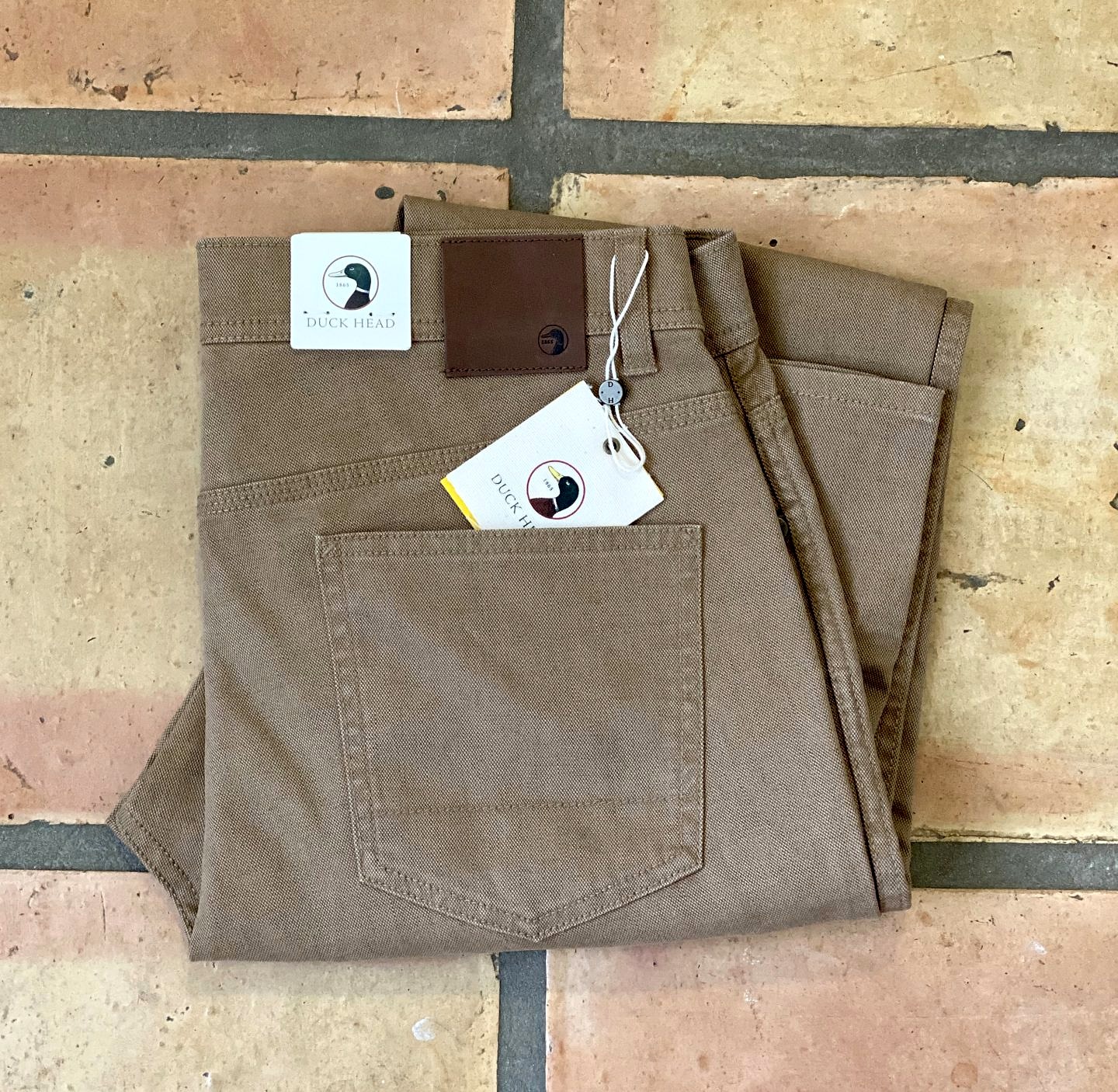 Out of the box, the look of the fabric really caught my eye.  It is a canvas look, which gives it a lot of depth.  Not the Carhartt-esque canvas, but a nicer, smoother canvas.  The color is really cool; I opted for 'Buckskin', which is an almond/caramel color.  Good for this time of year.  The feel of the pants is unusually smooth for a pair of Field Pants…we'll get to that in a moment.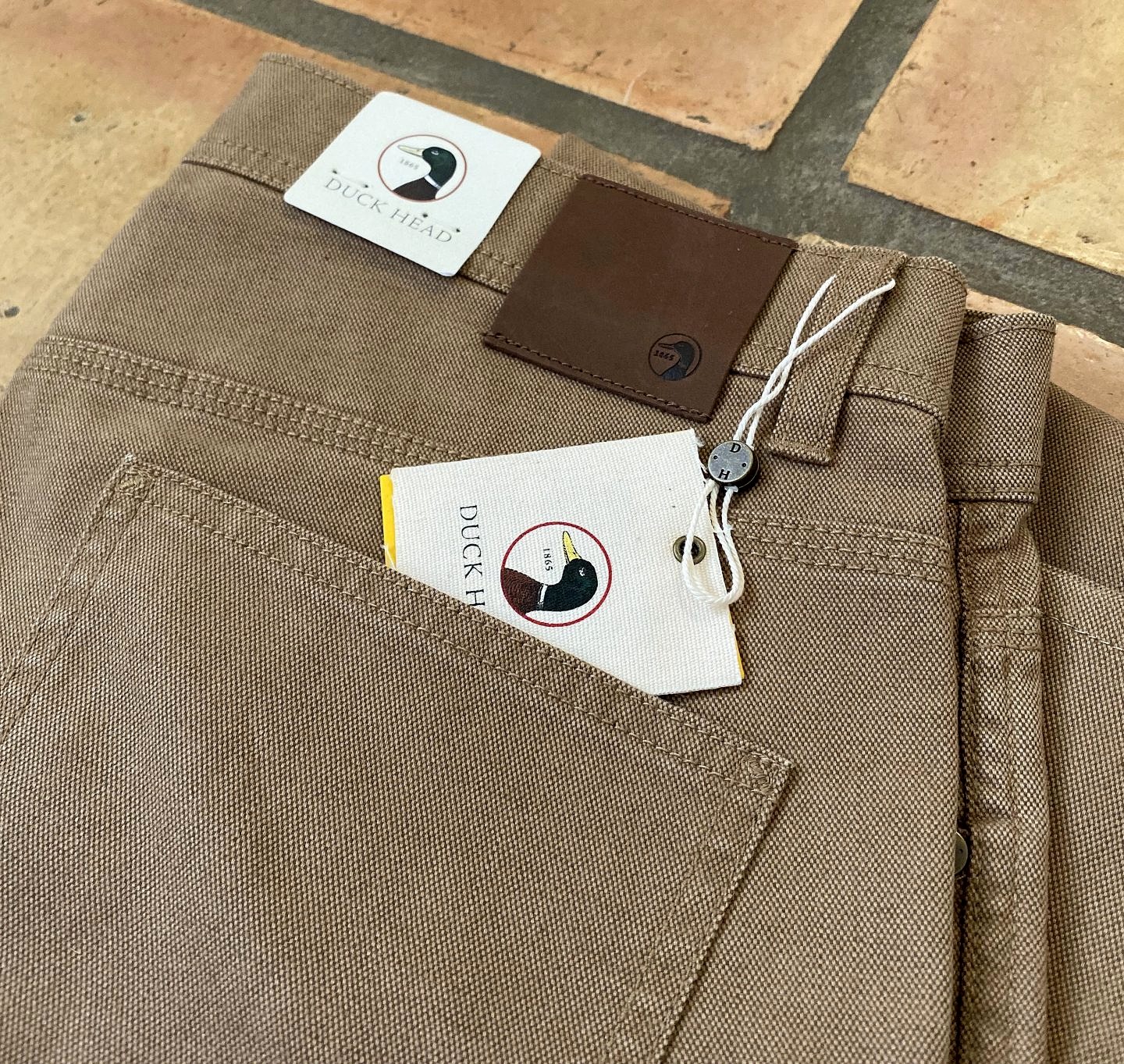 From fit perspective, these 5 pockets have a superb fit.  They are what I would call a 'slim-standard' cut, in that they aren't slim, but they are a touch more narrow than your standard cut 5-pockets.  In a 33″ waist pants, the leg opening is 8″, which is great for loafers, AND fit over my boots.  The labeling is subtle, with a yellow Duck Head tag on the change pocket.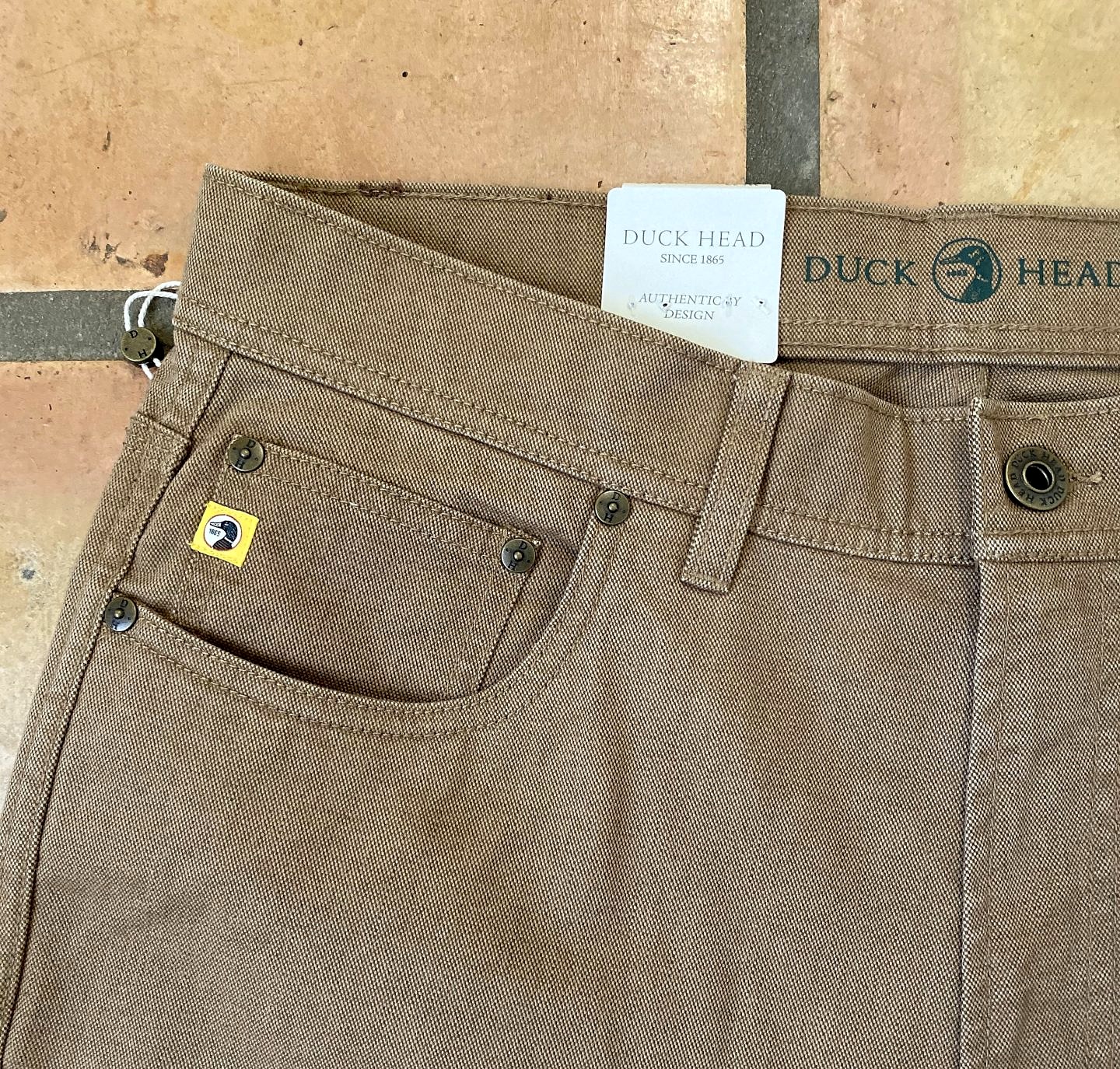 The fabric is really the sweet spot.  They have a canvas look, and a soft cotton feel, but are actually a blend.  They are the heaviest fabric that Duck Head has released (9.4 oz vs. the standard 7.5-8 oz), but I would argue the softest.  They are 73% cotton, 25% Sorbtek (tough poly/wicking fabric), and only 2% stretch (which is so little it's almost not noticeable).  Duck Head has a long, storied history about producing work wear, and these pants harken back to those roots, with a modern, 5-pocket style with a good fit.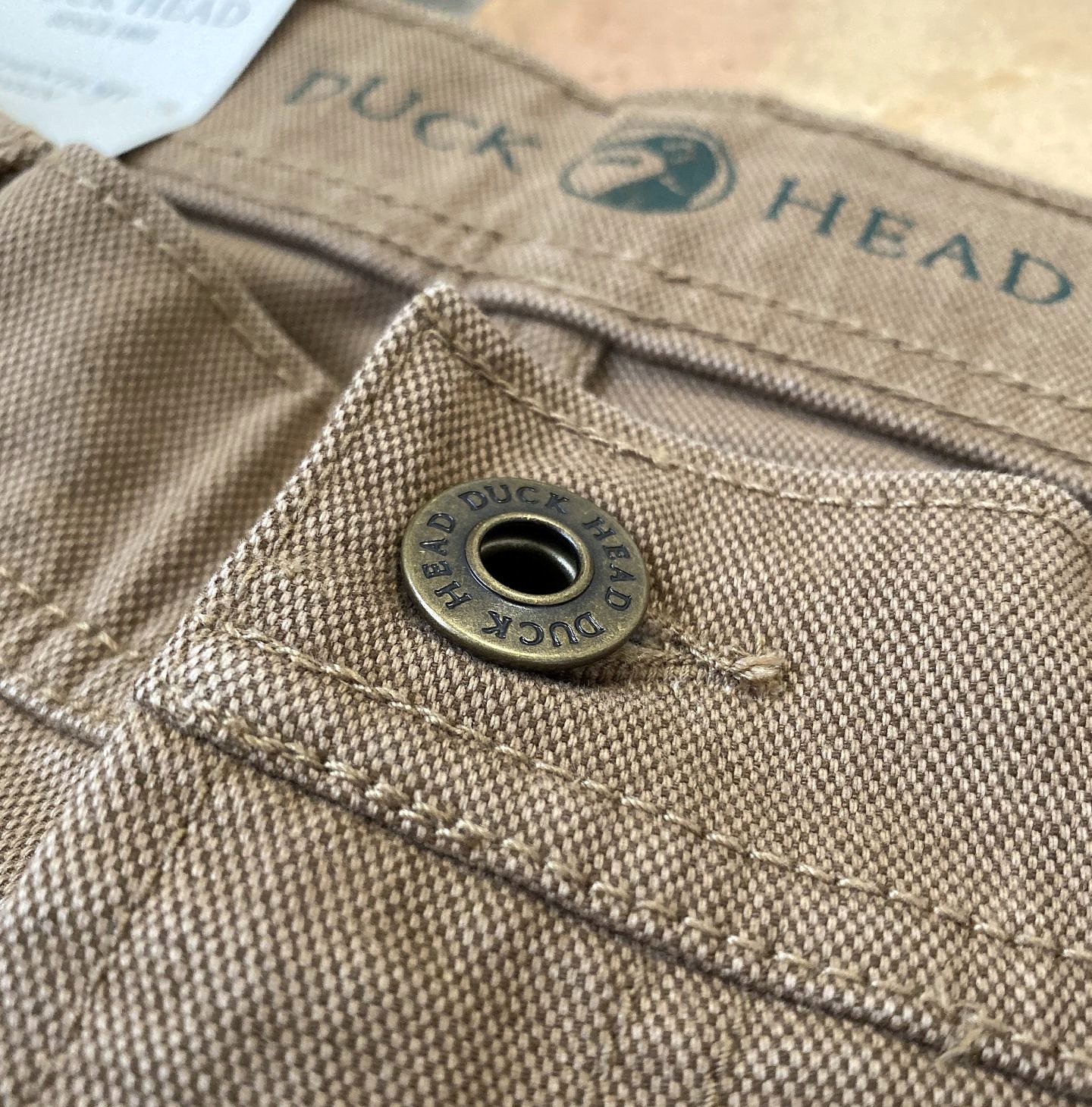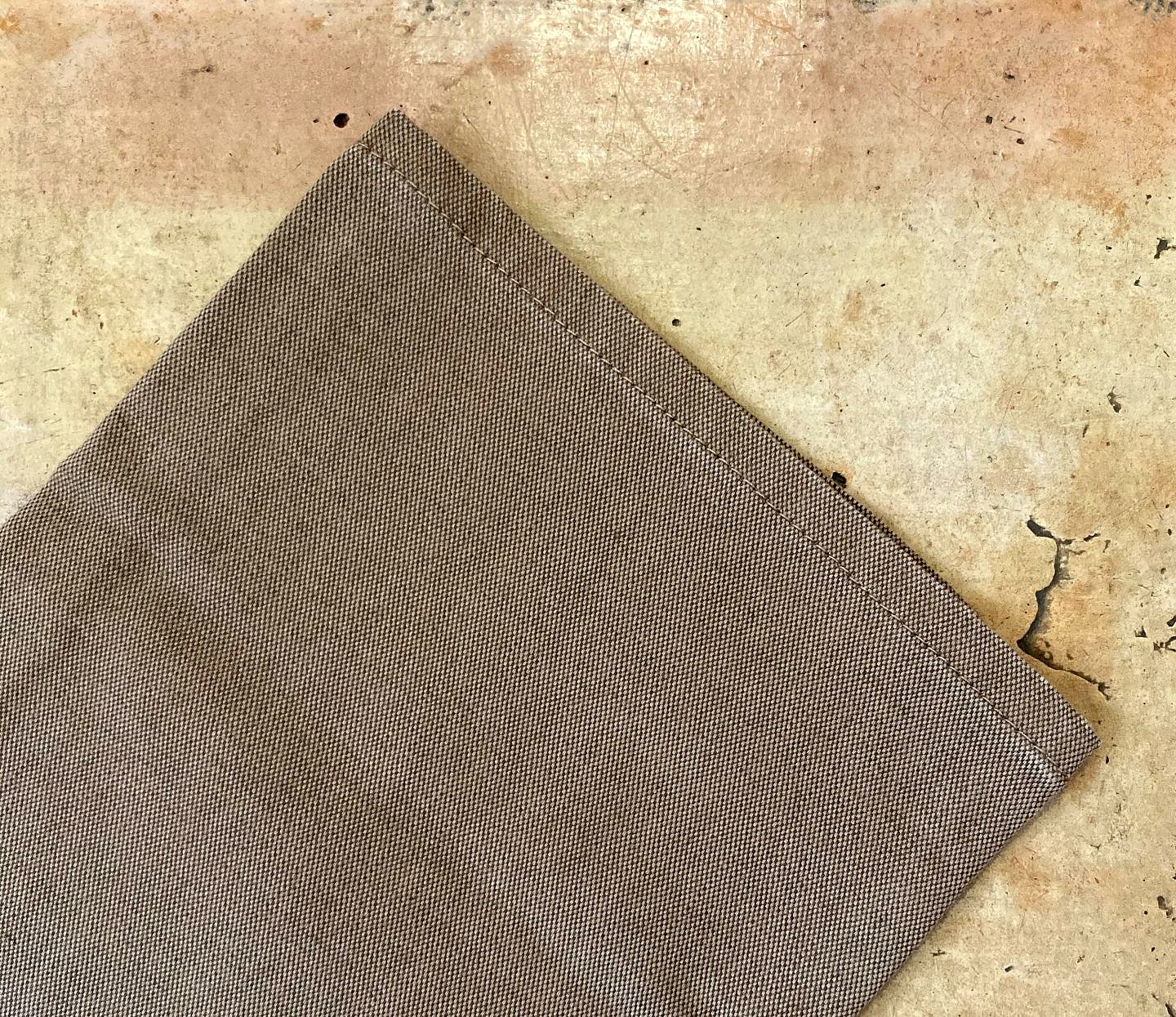 Taking care of these is super easy.  I wash them on cold, then run them in the dryer for ~5 minutes.  After that, I stretch out the inseam/out seam (step on the cuff while holding the waist and pull gently), then hang to dry.  I use these hangers…they are fantastic.  The next morning, they are ready to go.  Should you feel the need, give them a once-over with a warm iron, but honestly, I don't think you need it.  Here they are hanging wet, after being in the dryer for five minutes: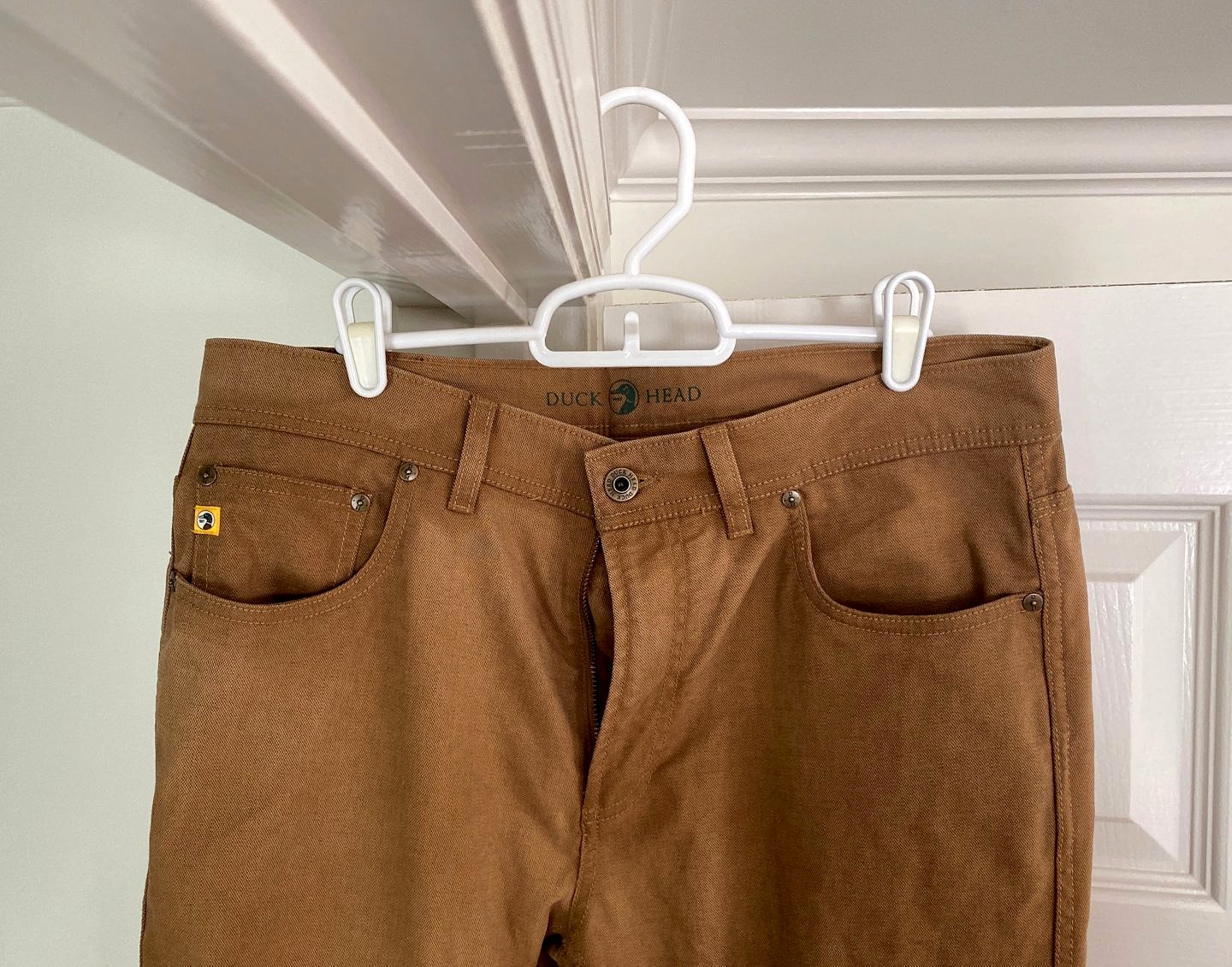 After washing and wearing these 5-pockets, my verdict is that they have a HUGE value proposition.  They look like a very polished pair of 5-pockets, but are built to be tough as nails.  The thick fabric with the Sorbtek blend make these 100% appropriate for a weekend at the lodge, chasing around a 2-year old in the back yard, or on a date with a sport coat.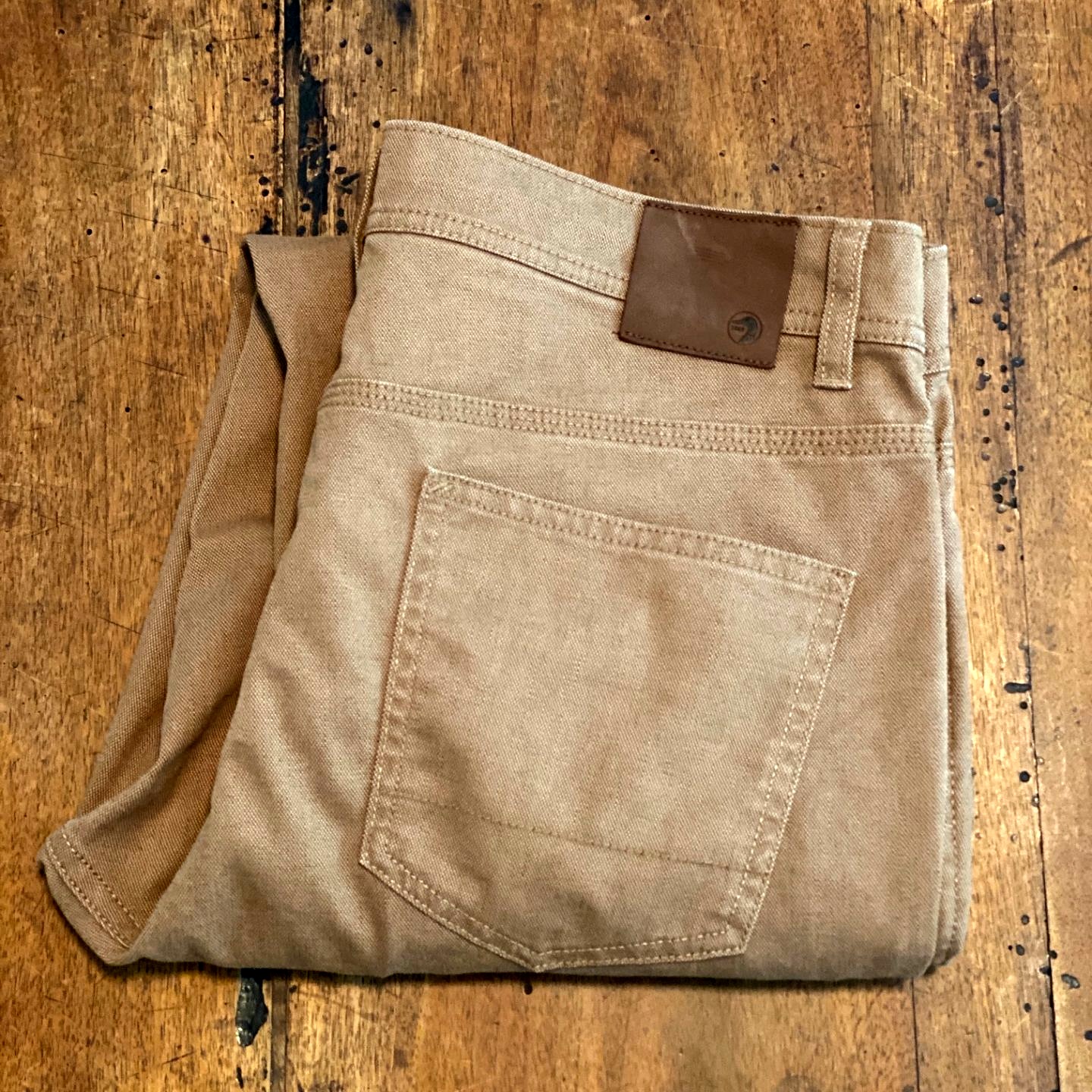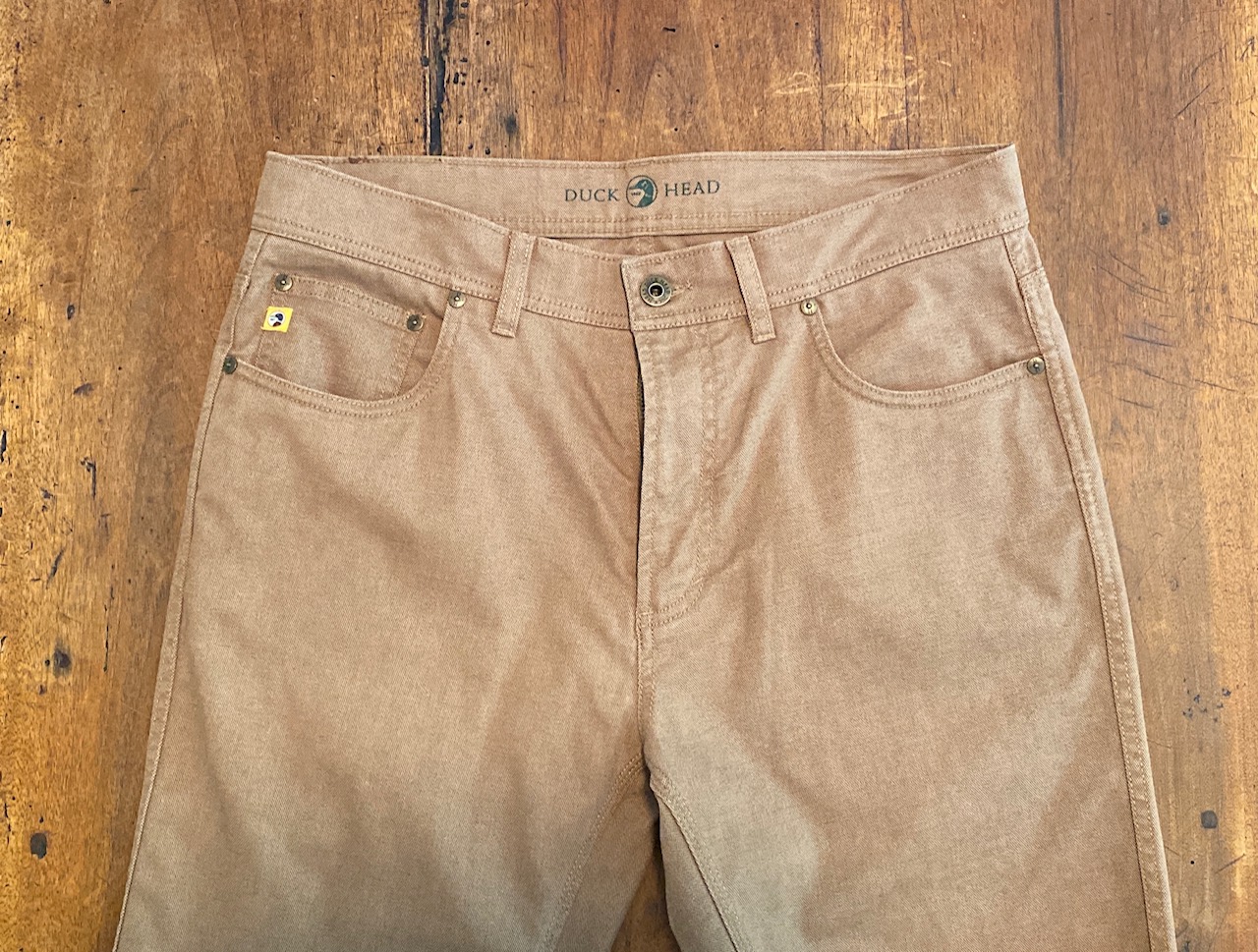 These come in at under $100, and I think they are worth every penny.  You see Buckskin here, but want them all.  They are that good.