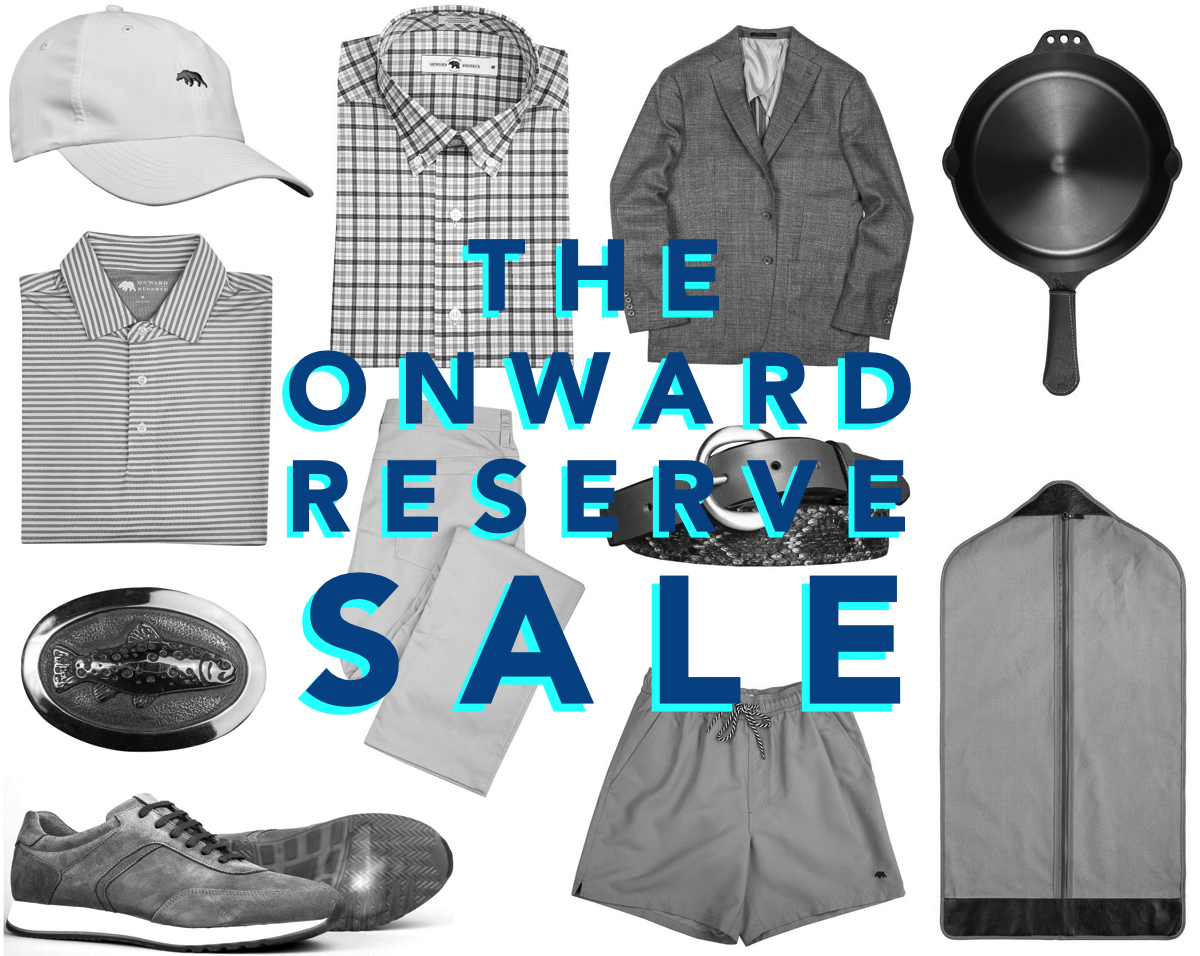 For the first time in Onward Reserve's history, they are having their Reserve sale.  EVERYTHING on their site (and in stores) is now on sale – up to 70% off.  They've never done one like this, so now is a great time to stock up on some basics, as well as some of those accessories that you've been eyeing.
Me?  Well, here's what I'd get: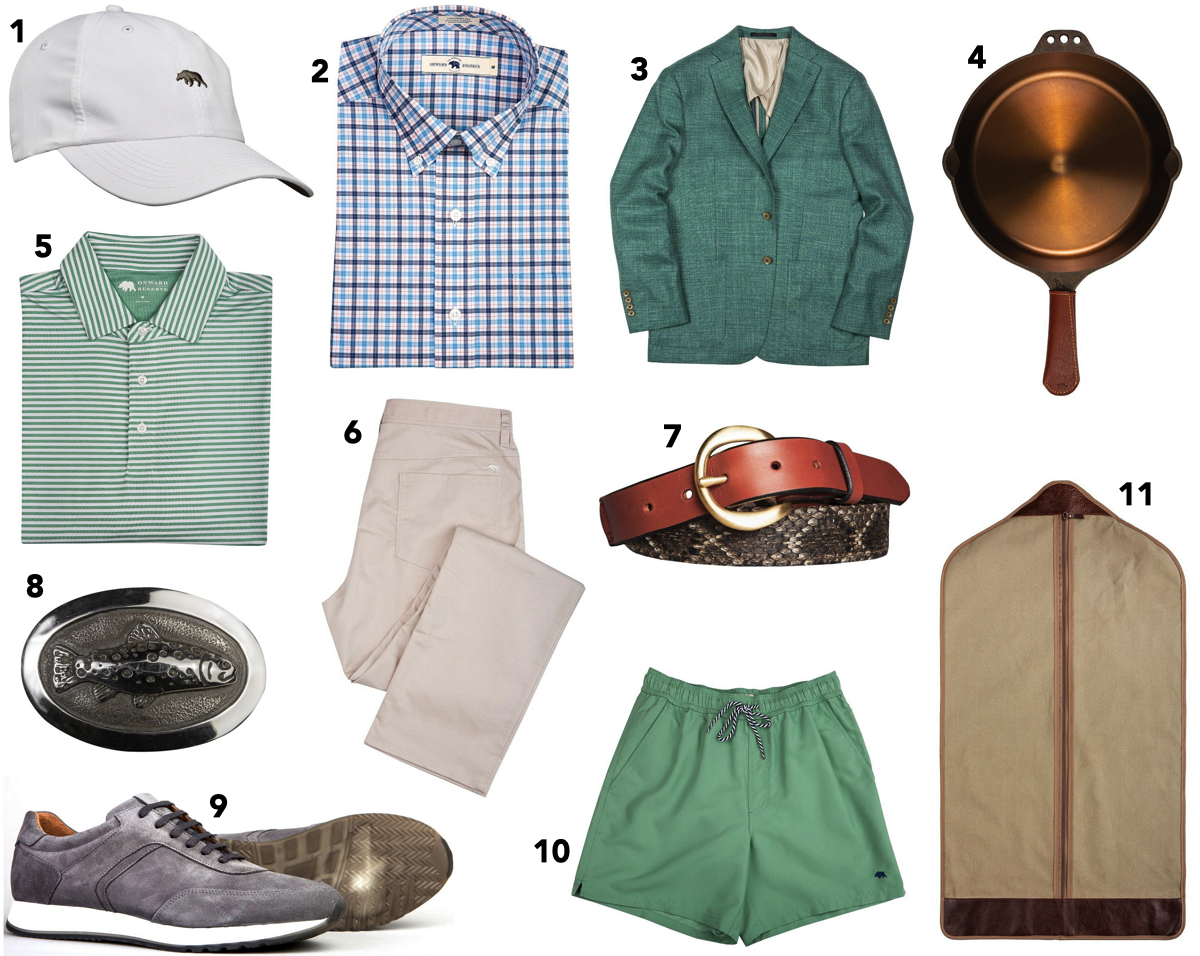 From top left:
1. American Flag Logo Performance Hat:  I have a nice collection of white tech hats, and can ALWAYS use more.  This one has the small bear logo on the front, and the American flag on the side.  Boom.
2. Red Windowpane Button Down:  These button downs have a nice place in the wardrobe.  They have a little stretch, which is nice for those more active days, and the slim fit is a must.
3. Green Loro Piana Sport Coat:  Green.  Loro Piana.  Incredible price point.  It doesn't get much better.
4. 12″ Cast Iron Skillet: This has become our de facto way of cooking steaks at RCS HQ.  Sear both sides, then put it in the oven.  With butter.  The way God intended.
5. Pro Stripe Performance Polo:  The uniform for us that work from home on conference calls all day.  Easy to care for, and a good look.
6. Performance 5-pocket Pants:  These are the only pants I wear when playing golf in early Spring or Fall.  The thin performance fabric is breathable, and the 5-pocket style works on and off the course.
7. Rattlesnake Belt:  I'm usually against donning any sort of adornment of game or fish that I haven't harvested, so I'll have to get out and shoot a rattlesnake.
8. Sterling Trout Belt Buckle:  Extremely handsome, and a good size.  Pair this with an alligator belt for a top shelf look.
9. Grey Sport Sneakers:  I was torn on these, but I've seen the light.  These sneakers are a dressier than the Allbirds, but not a loafer replacement.  And you can wear them all day.
10. Atlantic Swim Trunks:  You can never have too many…
11. Garment Sleeve:  Given that Mrs. RCS and I take quite a few road trips, this sleeve will get a TON of use.  It's really nice to protect your good stuff with more than a dry cleaning bag.
What do you like?