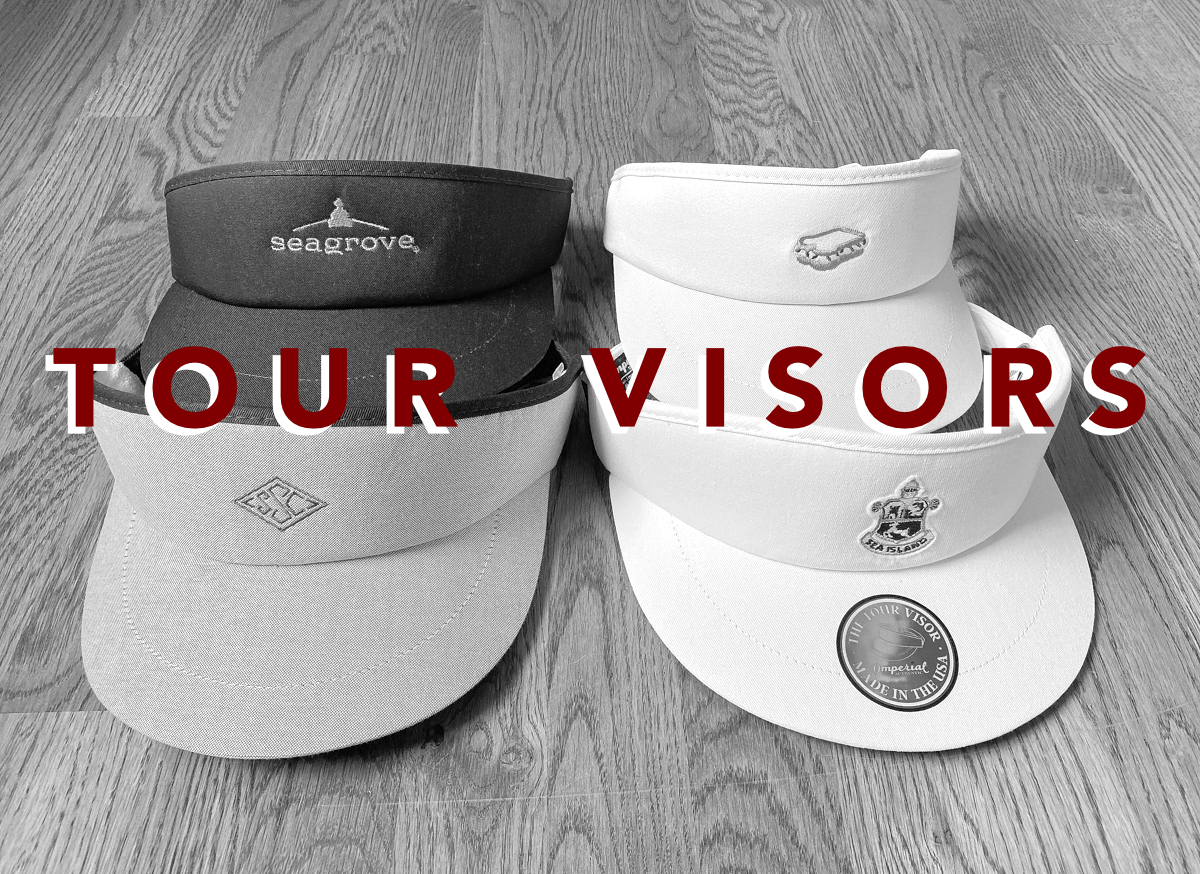 The tour visor has had a bit of a resurgence over the past few years.  Not too long ago they were really tough to find.
I've been a collector for the past 20 years.  I remember the first tour visor I got was a navy blue Texace tour visor for Titleist, then later that year I got a white one from The Masters.  This was in the late 90's, and I loved those visors for many years before I started adding more to my collection.
It was about six or seven years ago that they exploded again.  Snedeker started wearing one for Bridgestone, and Bubba started wearing one for Ping.  This helped usher in new generation of tour visor faithful…and we haven't looked back.
Props to a bunch of companies that did their part to build the congregation: Classic Georgia, Imperial Headwear, Sugarloaf Social Club, The Buck Club, and the Poor Man.  There are more, but these were some of the early companies that were going out on a limb of 'cool'.
About a year ago, I had a full-sized bin packed full of tour visors.  I picked them up all over the place: golf courses, brands were making them again, and believe it or not, I found quite a few at Goodwill.  I did a purge of about 25 that were either beyond repair or beyond reproach.  Today I have a solid collection.
I have a rotation for my tour visors.  Each Spring, I usually have a few new ones that will become my go-to for golf, the beach, the pool, the cul de sac, etc.  My 'good' visors.
Here is the 2020 pledge class: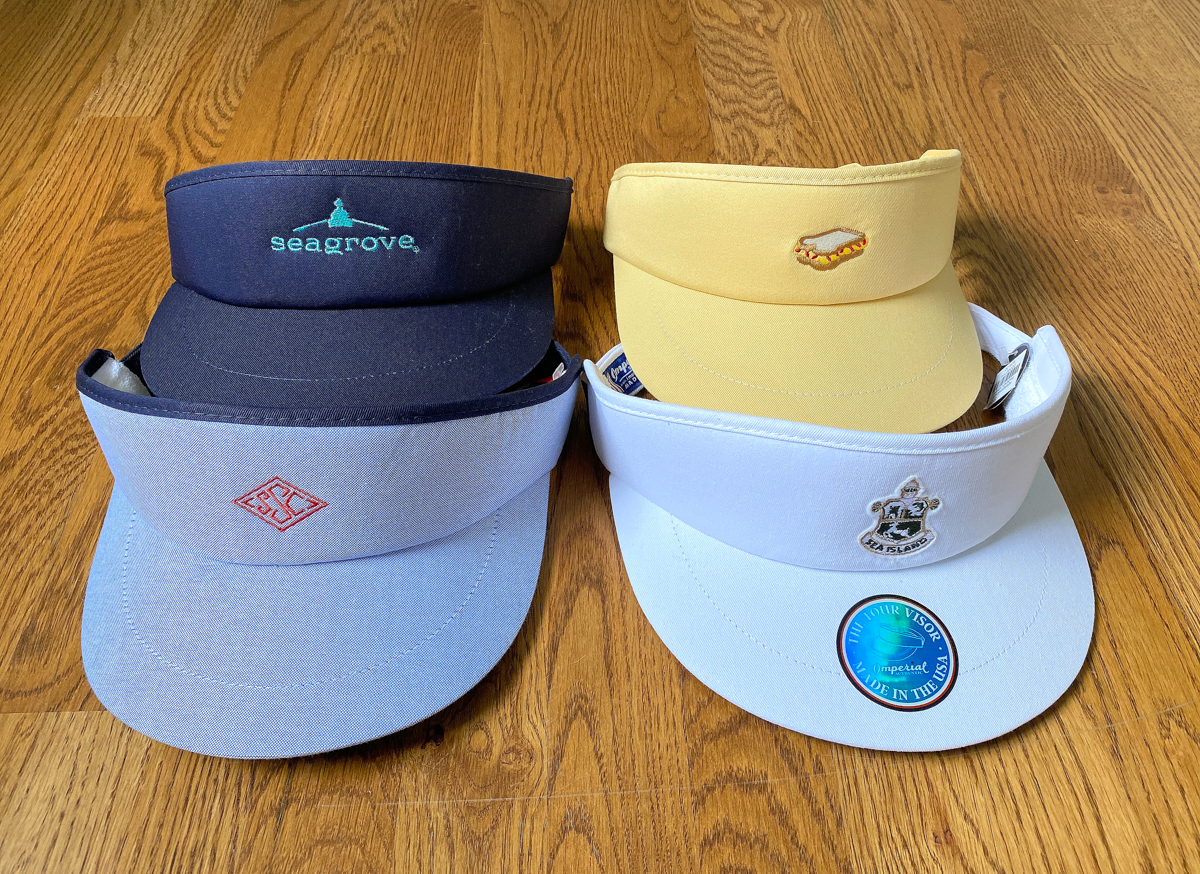 Clockwise from top left:
Seagrove Imperial:  I got this last year and wanted to wait a bit to get it nasty.
Yellow Sugarloaf Pimento: I've been sitting on this one for a while.  Should be good and broken in by the time the Masters tees off this Fall.
White Sea Island Crest: There isn't much better than a white tour visor.  Glad to see Sea Island using the crest again.
Oxford Sugarloaf Monogram: Another one that I've been sitting on for a while.  I love the oxford cloth.  I have a feeling this one may look the best with a sweat ring.
Details: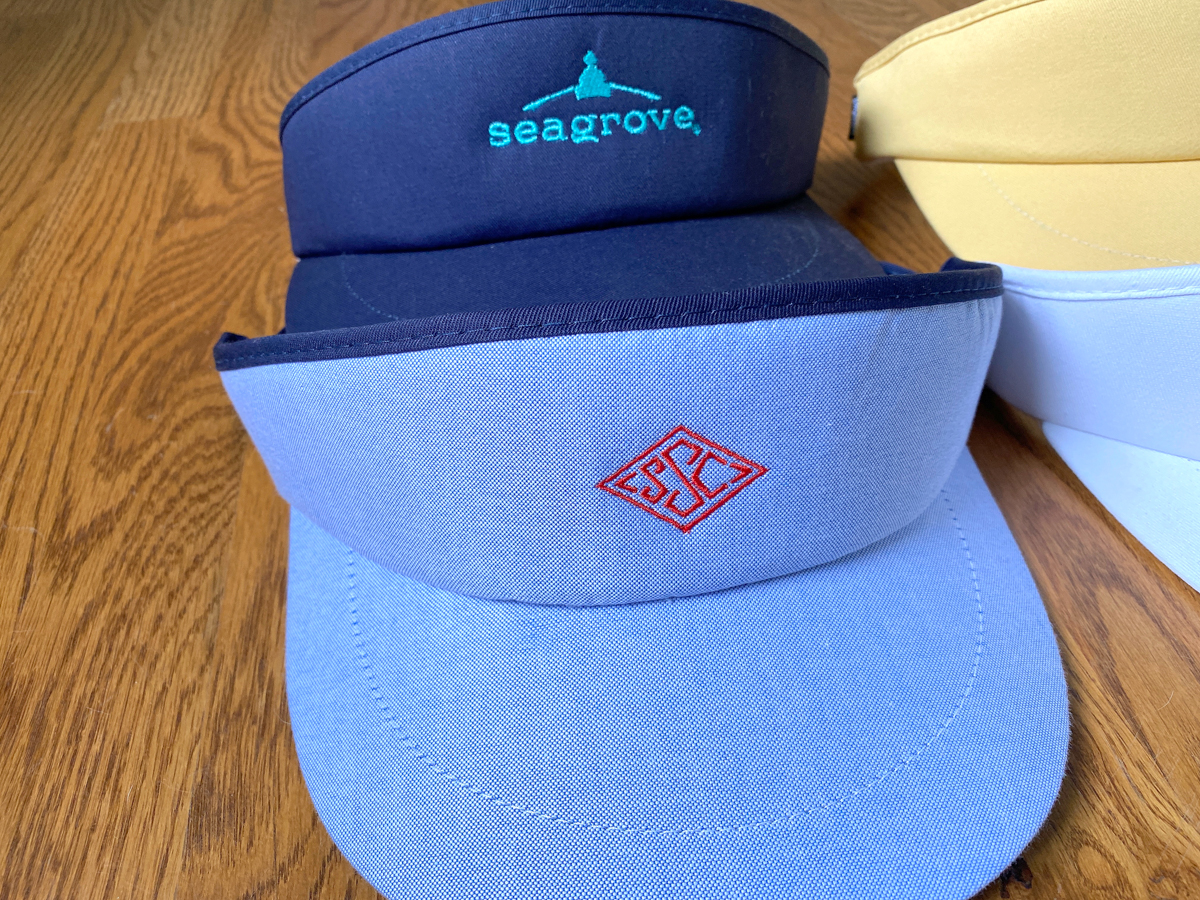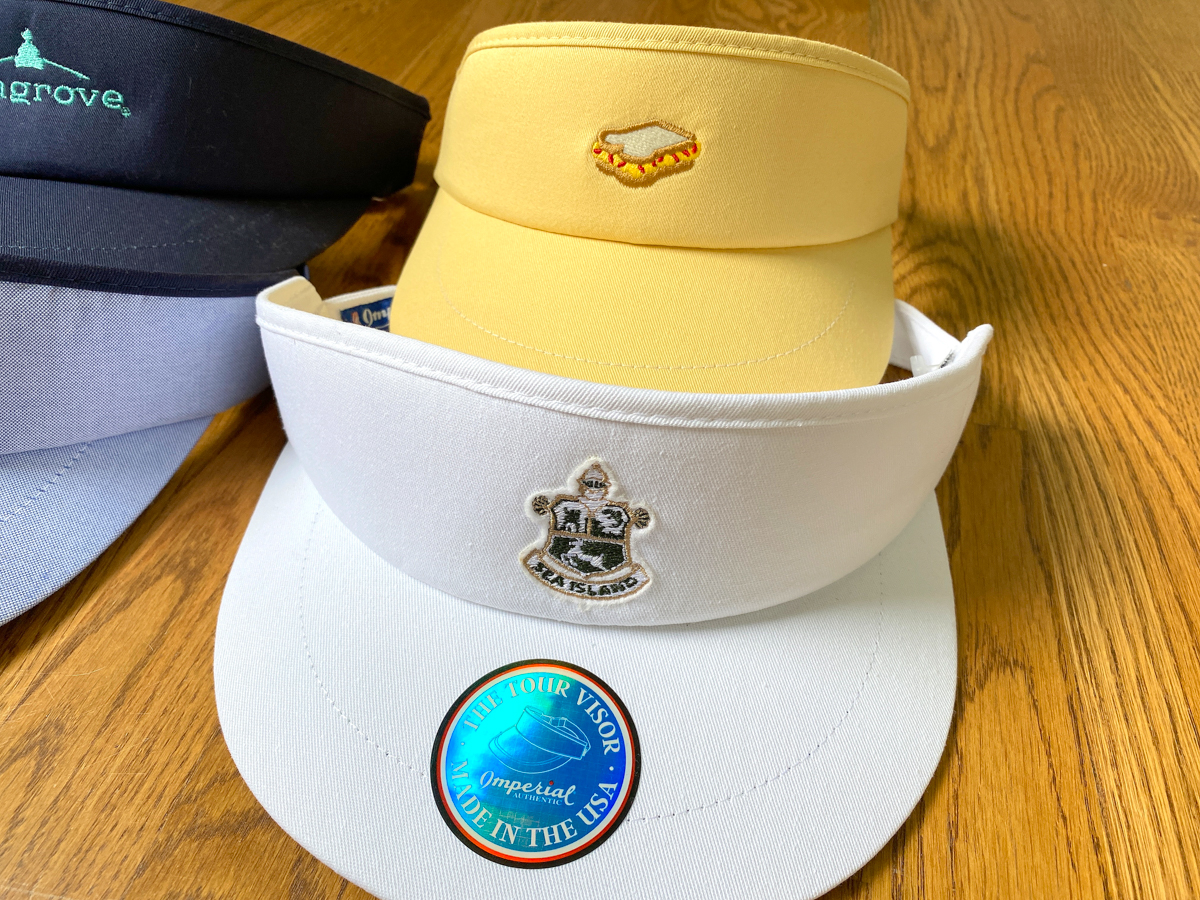 In addition to the pledge class, I have the full-fledged brotherhood of tour visors that are untouchable.  These have largely gone through the ringer.  They've seen things that shall never be spoken about, and are still around.  These all have a special place in my heart and get quite a bit of wear.  Some of these you've seen before.  Some of them you haven't: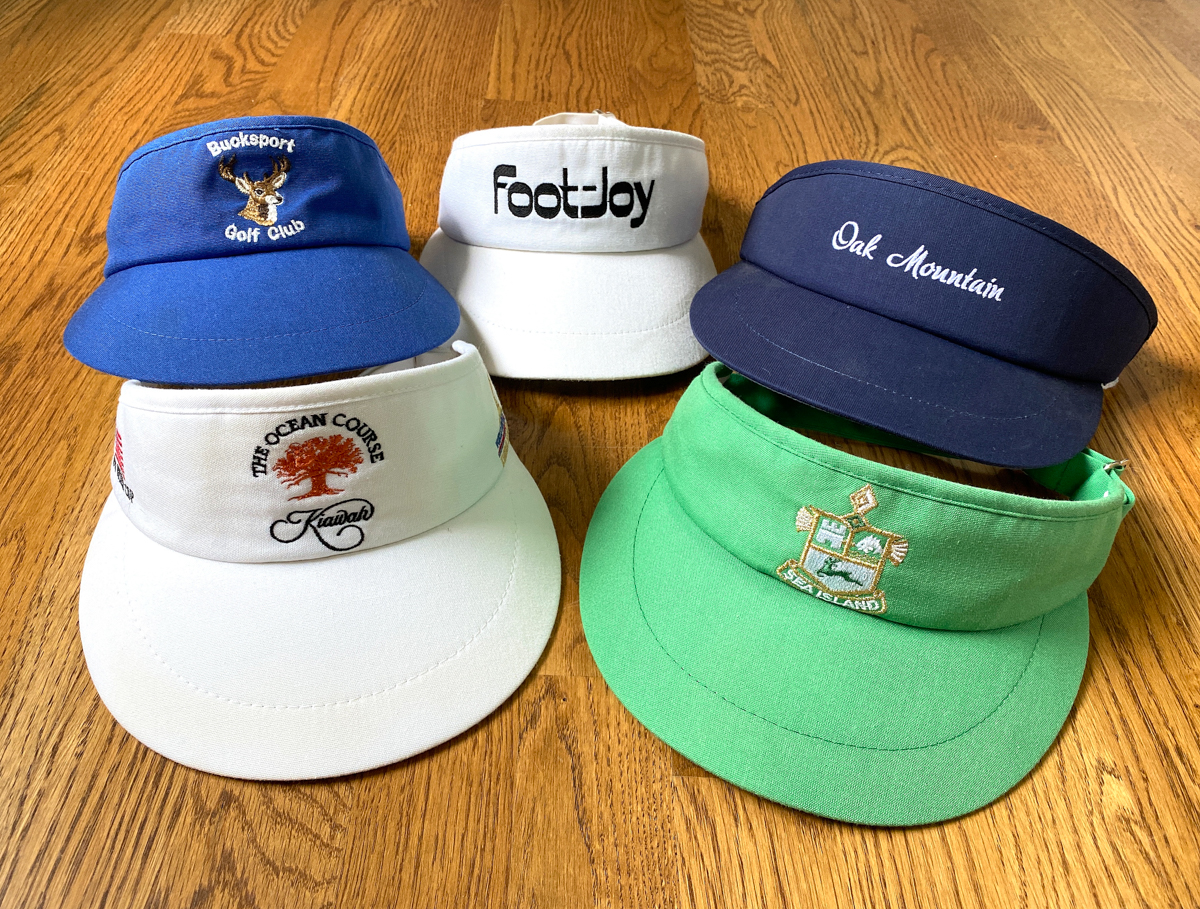 Clockwise from top left:
Bucksport Golf Club: I found this on Ebay earlier this year.  I consider this a graduate transfer.
Vintage Texace for Foot Joy:  Found this at Goodwill about a dozen years ago.
Oak Mountain: From a fun course out in Carrollton, GA.  God's Country.
Original Sea Island Crest: From a Goodwill in Blue Ridge, GA.  It was hunter green when I got it.  The fade is real.
'91 Ryder Cup @ Kiawah:  A jewel, if I do say so myself.
Details: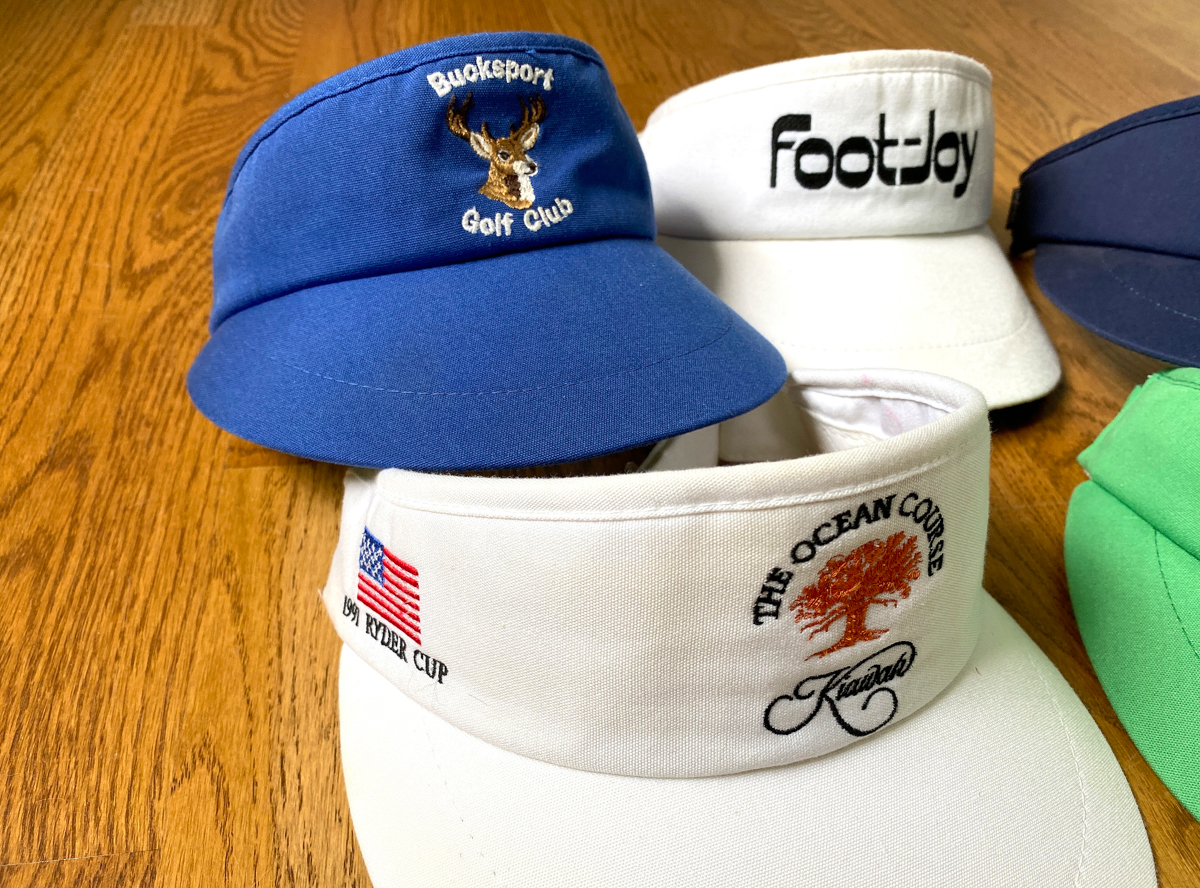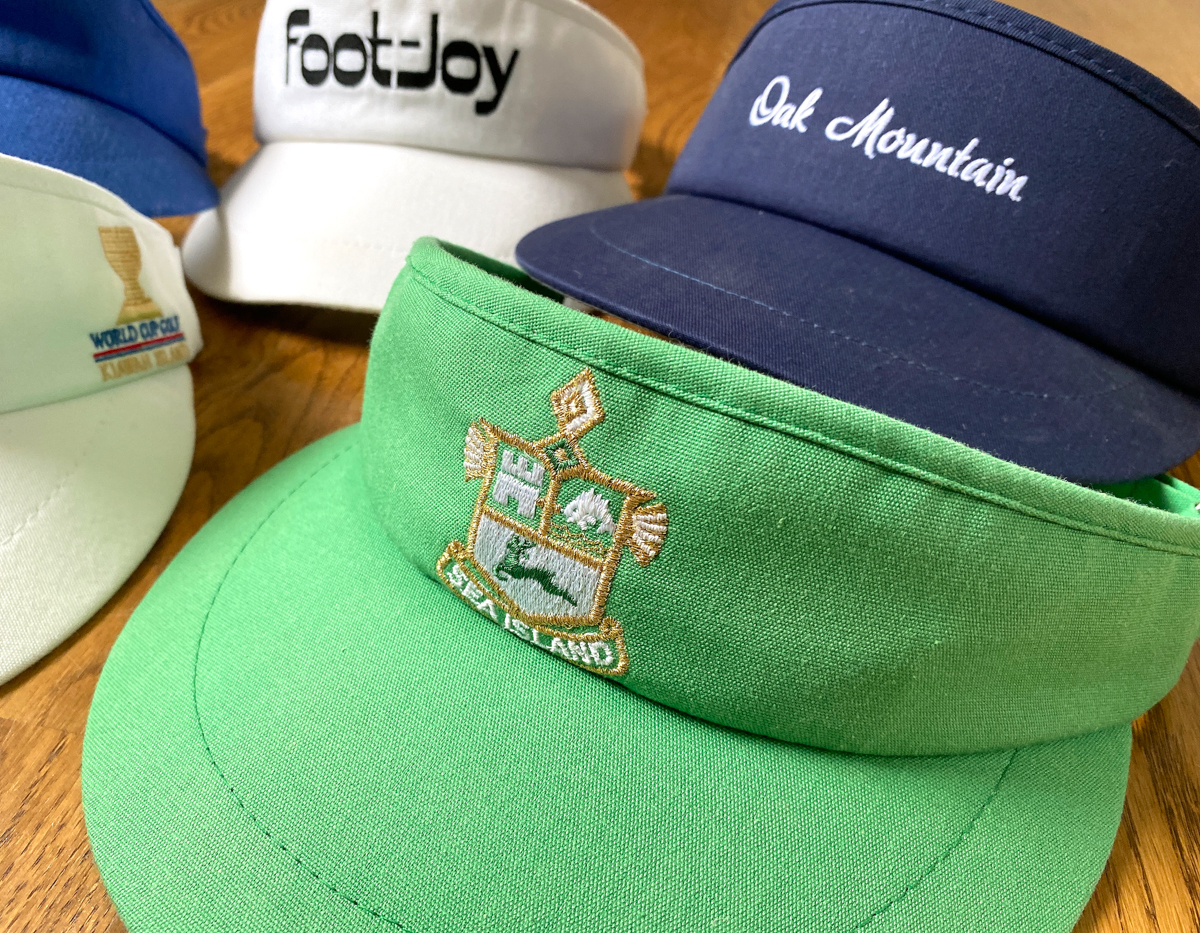 I still have that bin, but it's been paired down quite a bit.  You'll see a few fun ones in there, and their time will come: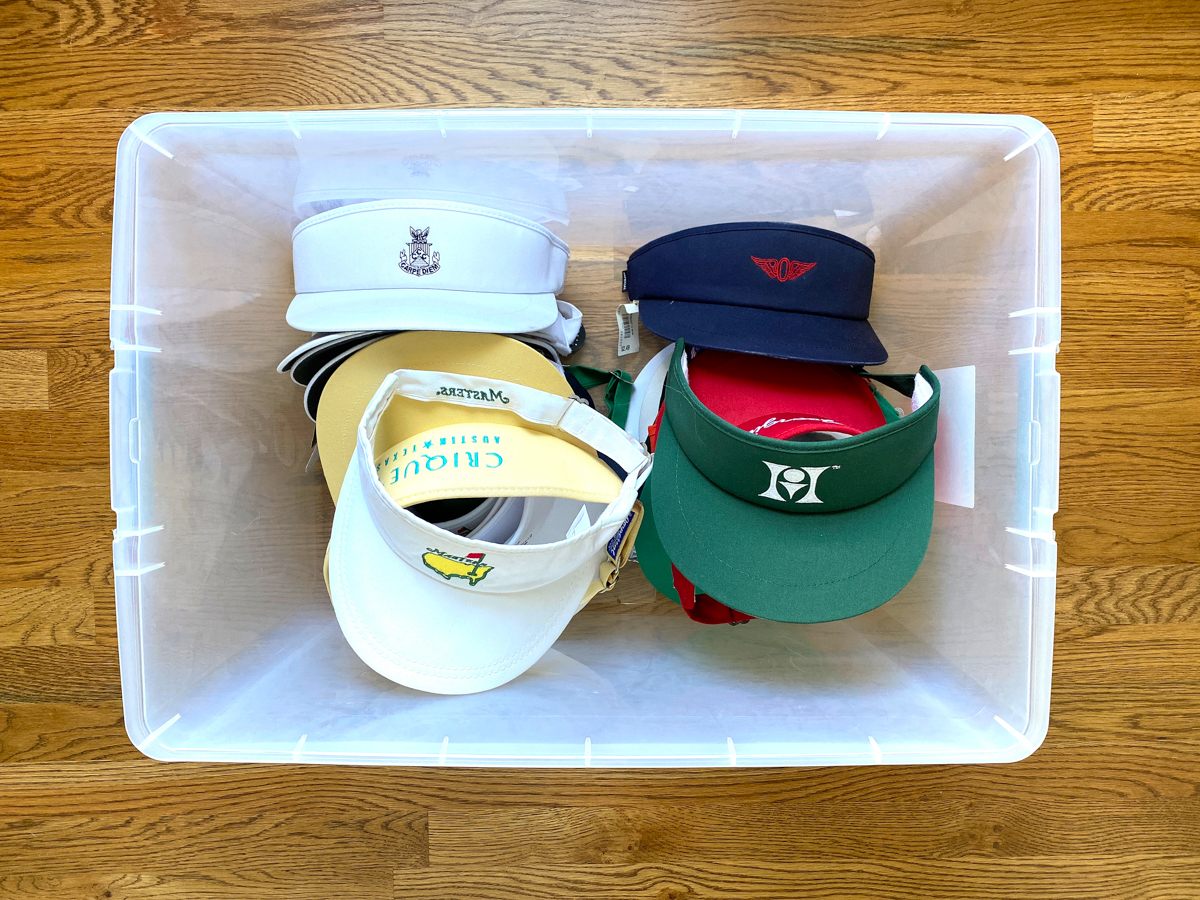 Now, the world of Tour Visors is moving full steam ahead.  Guys like @putterho and @tourvisor are leading the Insta-pack, which is a great resource for the faithful.  In addition, I'm seeing quite a bit of tour visors popping up in more than just golf…fly fishing for example: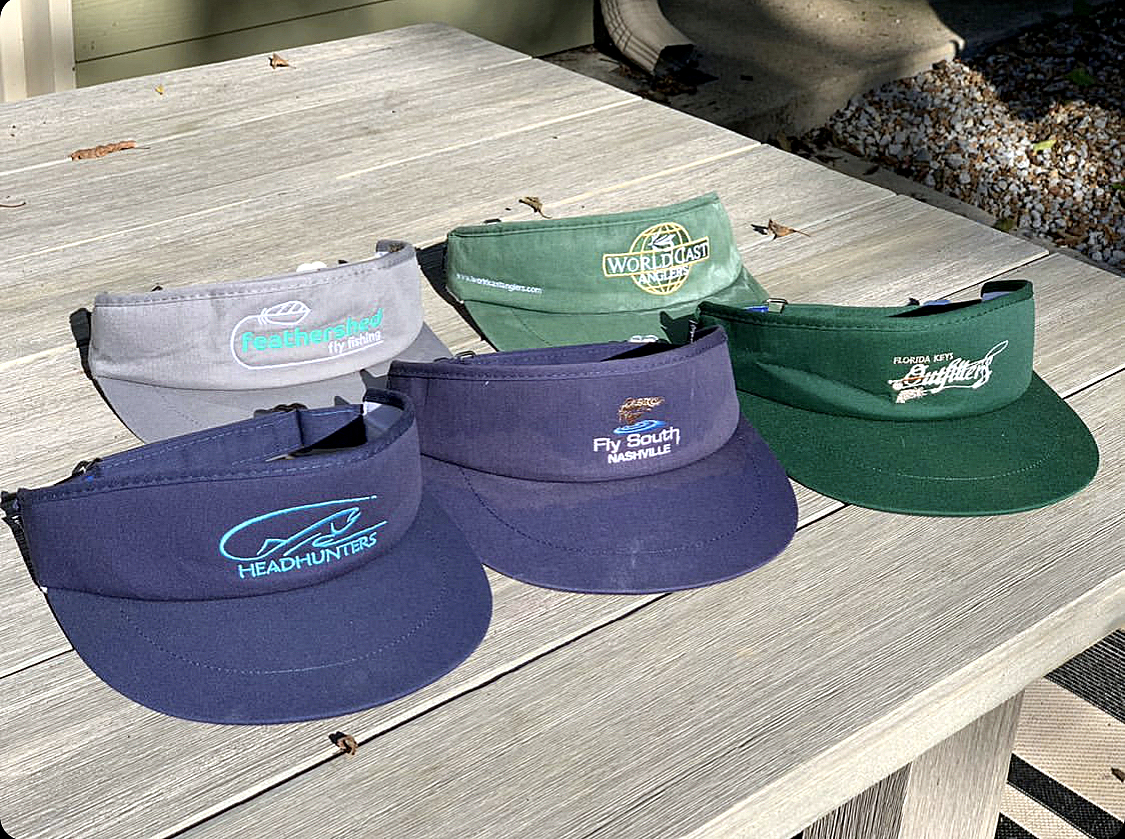 This makes sense, as fly fishermen are typically cool guys that get it.  Special thanks to @blakeparsons for the pic.  Hellova collection!
So what's next?  I'm always on the hunt…of course I have a wish list, but I'll keep that to myself…as I fill in holes I'll let you know.
So what's in your collection?  Send me a picture to jrs at redclaysoul dot com and I'll post it below.  This should be fun…
Tuesday, July 14th Submissions:
From R. Clay Cook: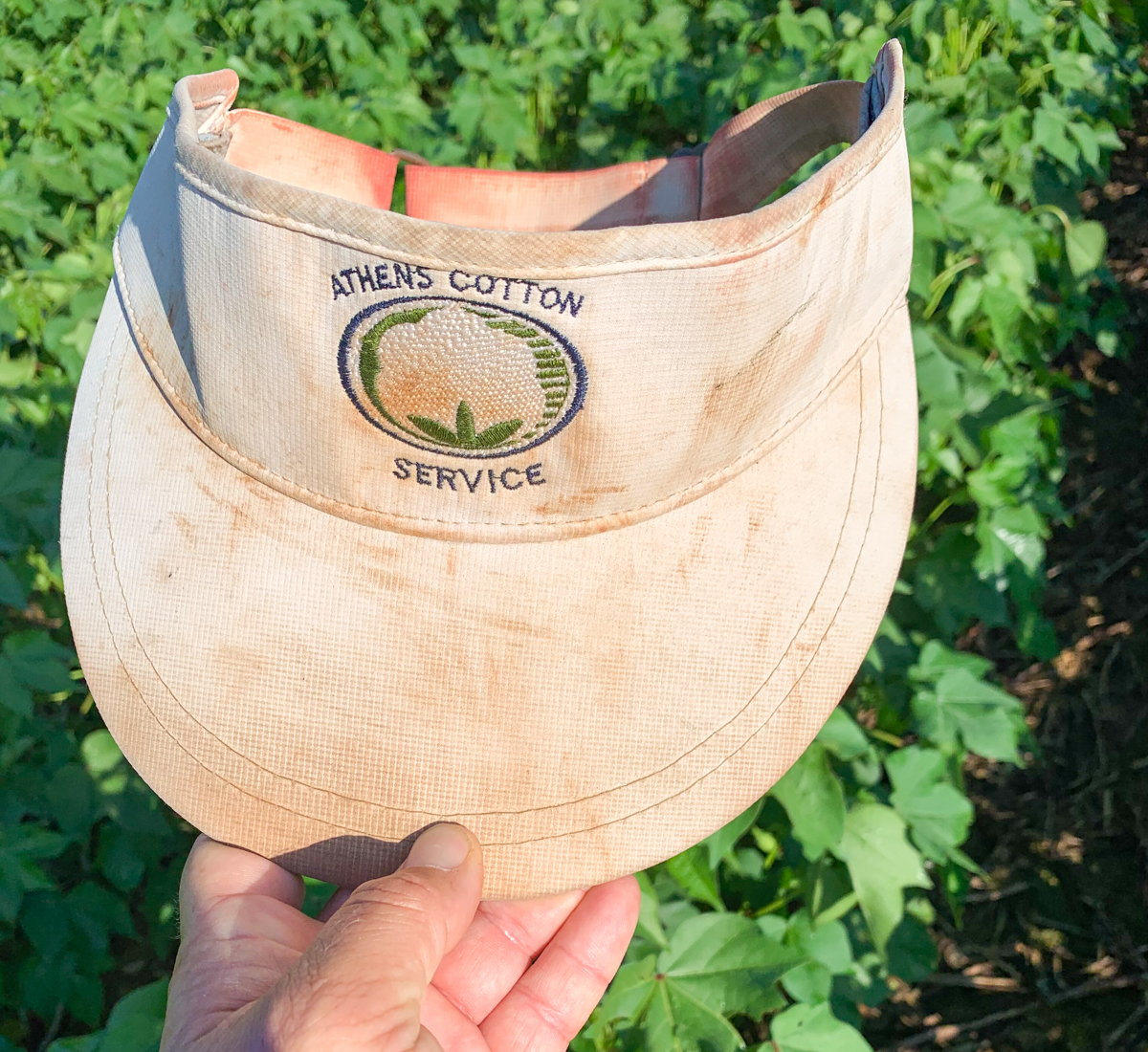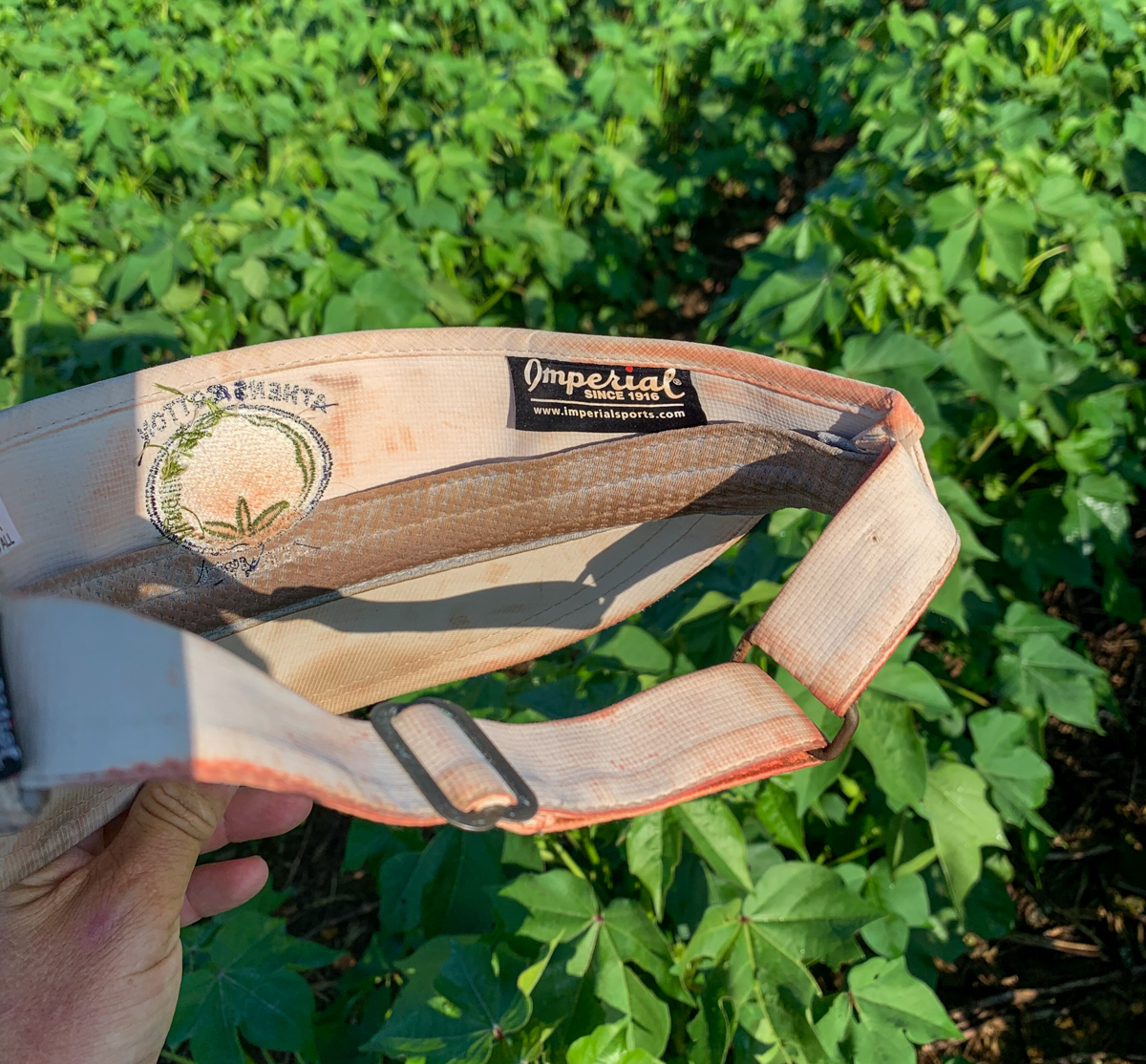 From Jack Lonnaman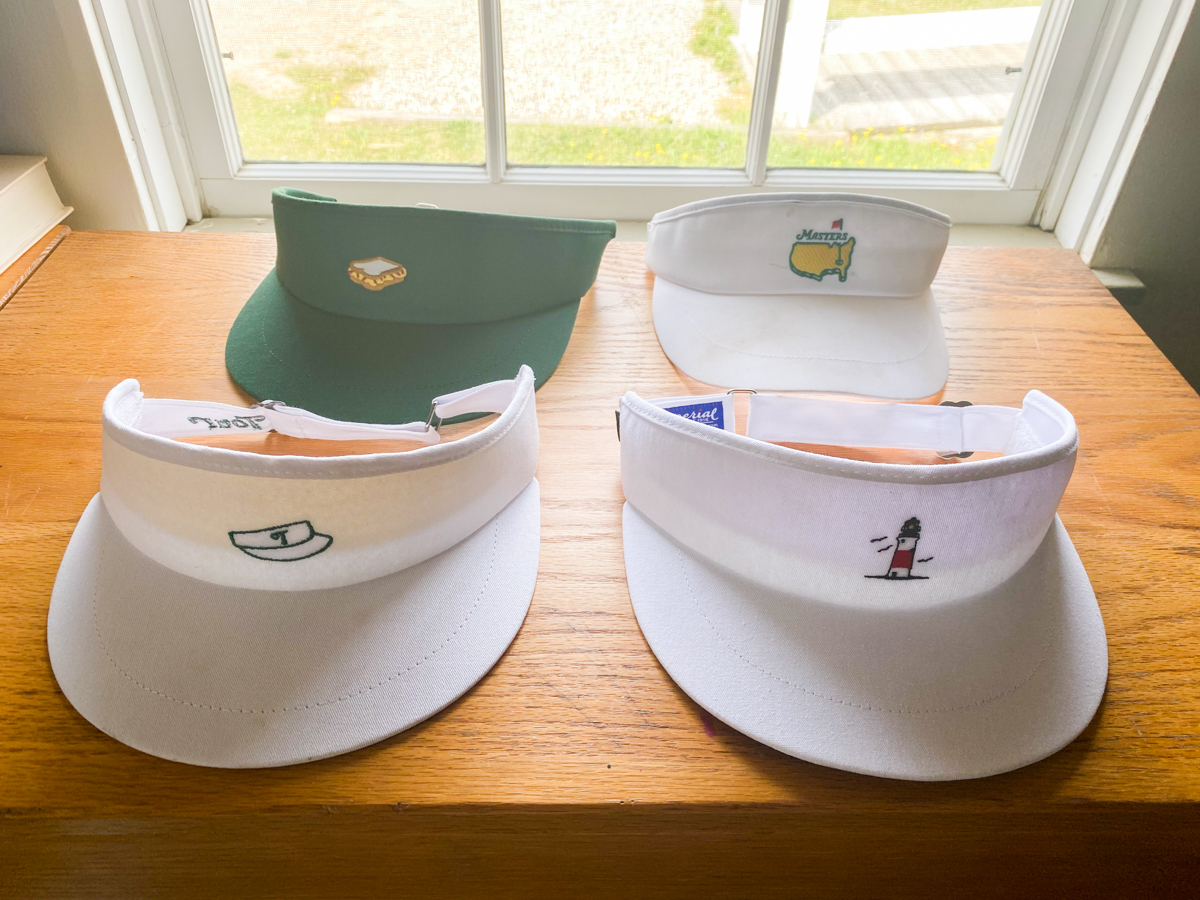 From AA: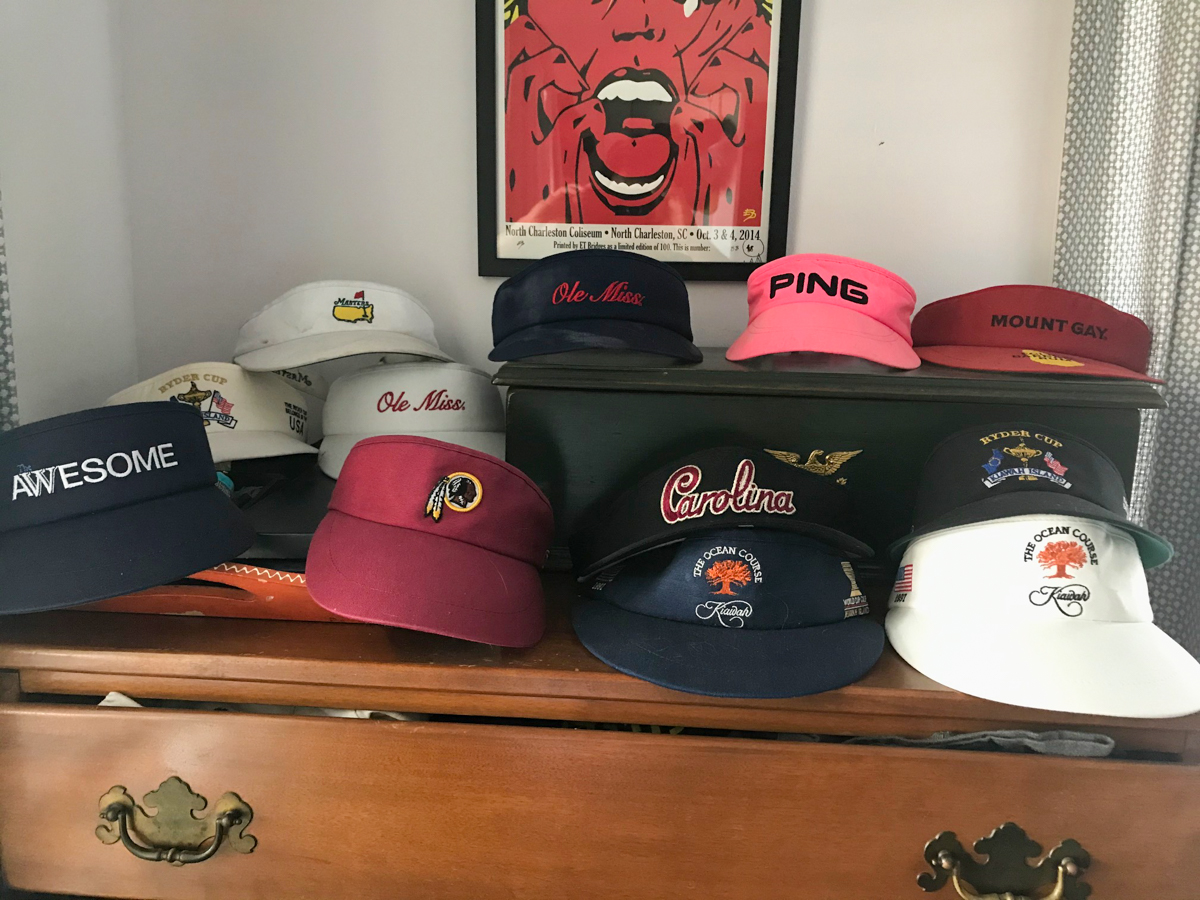 From Alex Johns: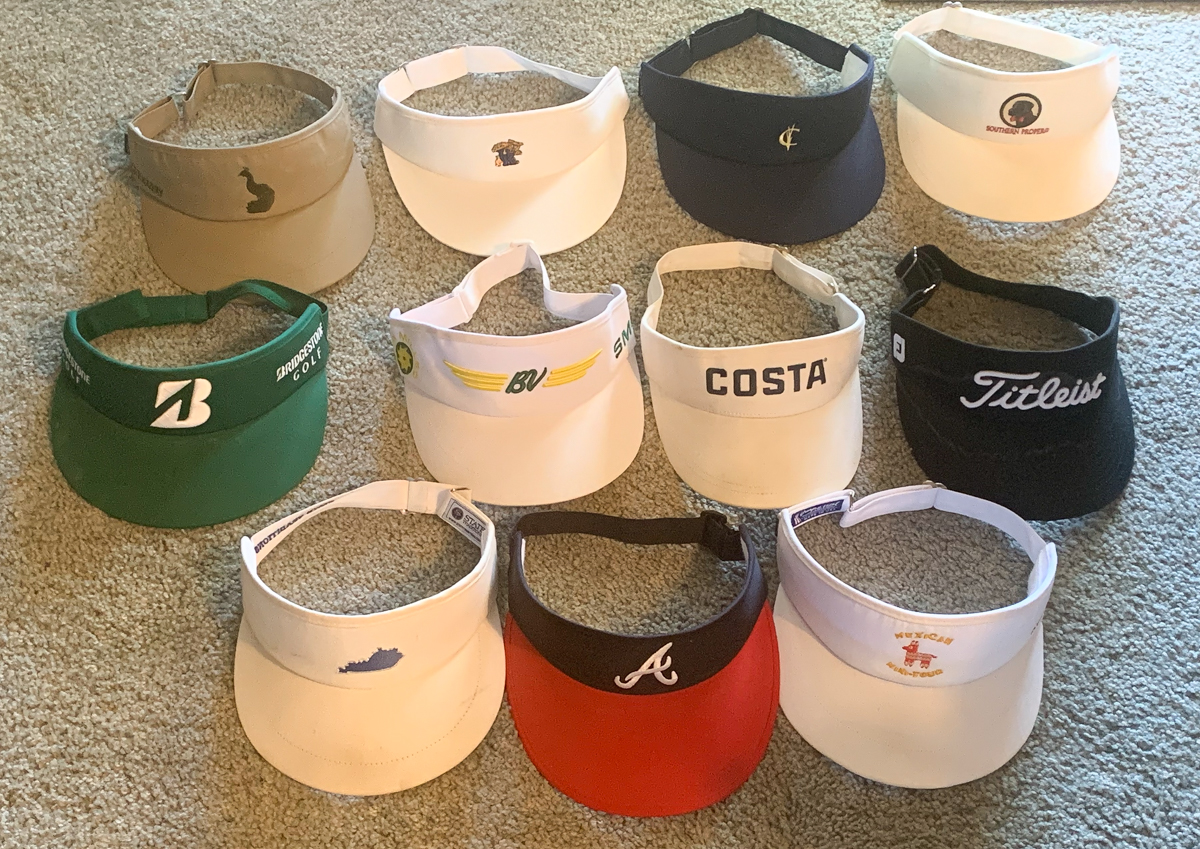 Keep 'em coming!