Here we go, folks…
At this point, 'Black Friday' doesn't have the same meaning as it has in the past…a lot of brands have already released their sale options via online and in store.  Regardless, retail is a funny game, and we're here to play.  This post is meant to serve as the definitive stop for all the good sales going on.  I'm going to continue to update as more sales become available, and be sure to post anything good you find in the comments.  There are some SERIOUS deals to be had, folks.  Let's get going:
Onward Reserve is offering 30% off ALL OR branded merchandise.  This includes all shirts, 5-pockets, jackets, hats, etc.  If it's Onward Reserve branded, it's 30% off with code BLACKFRIDAY.  I really like their new flannels in addition to their 5-pockets…classic looks and good cuts.
Orvis is offering 20% off all of their Fly Rod sets – which include a rod and reel.  Listen – the NEVER do this, AND, the Helios3 is included.  If you are, or have ever been on the fence about pulling the trigger, now is the time.
Criquet is offering a tiered discount for Black Friday: 20% off up to $175, 25% off $175, and 30% off $350+.  These are great opportunities to team up with some buddies and get some goods.  I am really digging the long sleeve Player's Shirts, as they are half pimp golf shirt, and they have barrel cuffs.  They are a GREAT option for a casual pullover.  The colors are cool, too ("Blue Steel").  Get some.
Duck Camp is offering $50 off $250+ with code DUCK50.  Whoever designs their camo patterns needs a raise…they are AWESOME.  We've moved into the 'Midweight' season for their shirts – so check out the many options.  I like them all, but this early season Woodland design looks really great.  Great for chasing quail around in South Georgia…  And don't forget to check out their accessories.  Cool stuff, folks.
***UPDATE***  Duck Camp has extended the offer to $125 off of $500 with code DUCK125.  Get with your buddies and load up, that's a slick 25% off…
How does >30% off Patagonia at Moosejaw?  Yeah, that's happening right now.  I'm sure you have a million better sweaters, but why not re-up on the iconic Snap-T?  A bunch of color options and under a hundred bucks, folks…
LL Bean is offering 20% off ALL clothing.  This is a great sale, giving you a chance to stock up on shirts, sweaters, and their upland gear.  I like these Fishermen sweaters…great for weekend casual wear, and they are bulletproof.
Nordstrom is running a huge sale – up to 60% off a ton of stuff.  This Rag & Bone wallet is on sale for 50% off (under $50).  Worth the look.
J. Crew is doing 40% off everything.  It's a great chance to stock up on some basics, like this Chambray shirt.  There's always room in your wardrobe for one of these…
NOVEMBER 22ND UPDATES:
Flood Tide just got cranked up with 35% off any orders of $100 or more.  I absolutely love everything that Flood Tide does – hats, shirts, accessories…Paul is such a talented artist, and it shows in their brand.  And don't get caught up in fishing only stuff – they make a great selection of waxed hats like this guy pictured.
The Sporting Gent is doing 30% off site wide (a couple brand exclusion apply).  It's a really cool shop, folks.  Lots of self-branded stuff that fits the niche.  I like a lot of their camo stuff, their shirts and hats are great, and this Hornet's Nest belt is top shelf…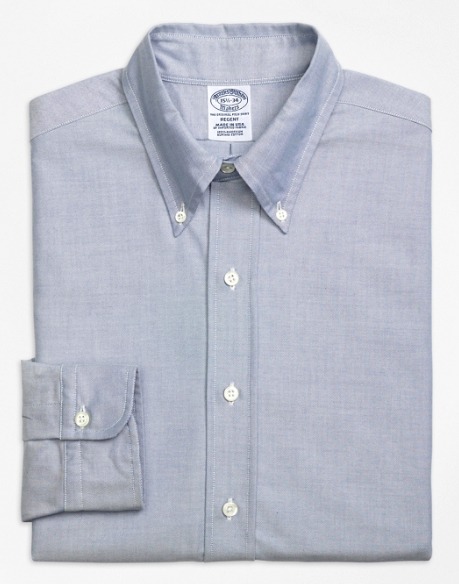 Brooks Brothers is offering a STEAL: Their Original Polo Shirt Oxfords are included in the 4 for $199 sales.  Well, not all of them, but enough to fill your cart with staples – blue, U-stripes, etc.  These are the classic Brooks Brothers oxfords that are MUST IRON and cut just how you like them.
Ball and Buck.  What can I say…I want everything they sell.  Well, they just announced 30% off the ENTIRE site.  Look – everything they make is super nice, but after owning their Commando Sweater, I can tell you it's worth every penny.
Oak Street Bootmakers just announced 20% off their entire site…you know I'm a huge OSBM fan – I have a couple pairs of their loafers and a pair of their camp mocs.  I'd recommend anything they make.  I've had my eye on their camp boots, and under three bills makes them even more appealing.
Pesca Muerta is doing 25% off their entire site with code THANKS25.  Get stocked up on some of the cool dead fish stuff – including hats, t-shirts, and performance shirts.  You'll wake up to find out that you are the eyes of the world…
JT Spencer is doing 30% off(!!) their entire site with code RCS18BF, and for RCS readers, he'll throw in an American Flag key fob.  Not too shabby – these belts are top shelf, folks.  Get your Wagoneer on…
State Traditions is doing 35% off their site, which is great coming into Rivalry Week and Bowl season.  They have a bunch of new stuff that is all great; I really like the state letter hats.
Please be sure to check back often as I'll be updating the post.  If you see something great, let me know in the comments…
===================
Please support our Partners: