Here we go again, folks.  I'm happy to announce the second Southern Proper / Red Clay Soul Tie Giveaway.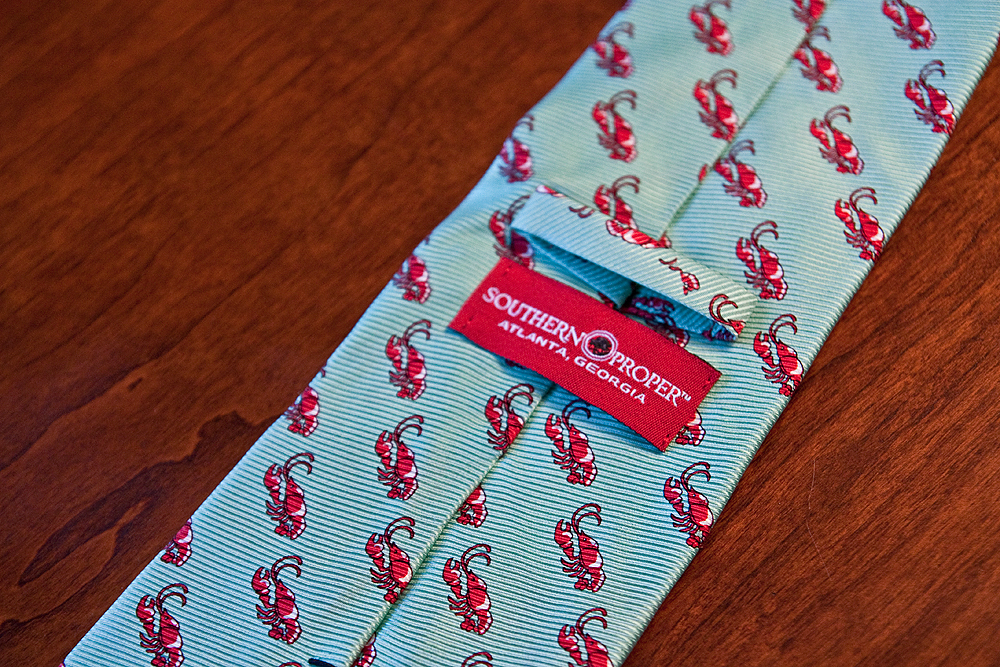 You can't find this bad boy on their site anymore, but this lobster is ready to roll.
Here's the deal – enter the contest by leaving a comment to this post with an email address.  On Wednesday, July 6th at noon ET I'll use random.org to pick the winner.  Also please 'like' Red Clay Soul and Southern Proper on Facebook, and 'follow' @redclaysoul and @southern_proper on Twitter.    Do us a favor and pass this along to your friends…the more the merrier!