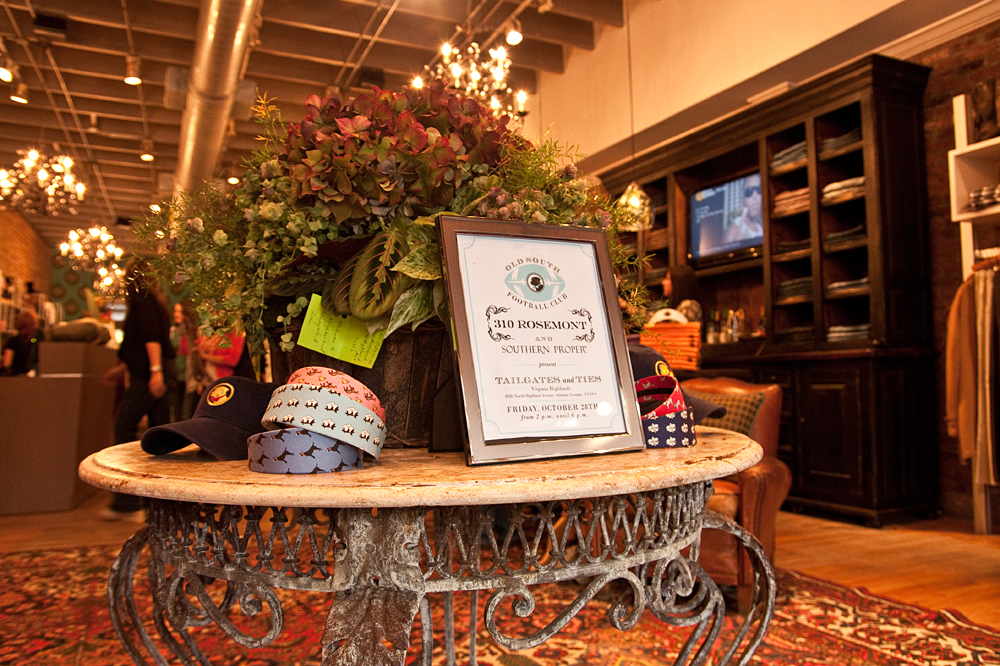 Southern Proper had their annual Tailgates and Ties trunk show stop in Atlanta's 310 Rosemont last week.  As usual, they put on a great show – displaying new colors of old favorites, as well as some yet-to-hit-the-shelves items.  Be excited about the Spring, folks – there is some good stuff up their sleeves…
The Southern Proper ties and bows are always a big hit, and the shirts/visors/hats were a big hit with all that stopped by.  In terms of their Frat Hats, they showed off the Hunter Green version with a tartan underbill – very cool – as well as a Hunter's orange.  Vol fans should scoop this one up.  The navy blue hat with the Golden Retriever logo made an appearance, along with an old-school visor version that you can't get online.  Call our friends at 310 Rosemont and they'll help.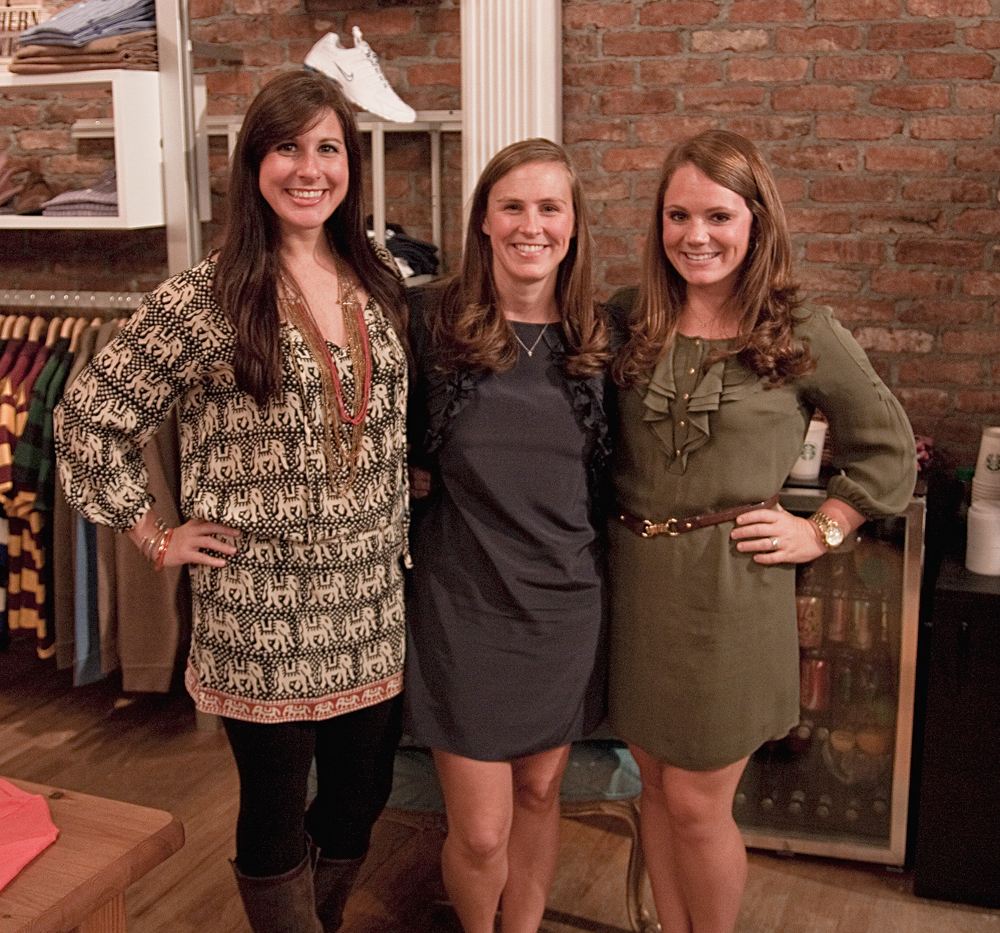 The Ladies have also produced long-sleeve versions of the Sweet Tees – very appropriate for this time of year.  Again – only available at retail stores.
So 310 Rosemont – down in the heart of Virginia Highlands – provided a great backdrop for the Southern Proper show.  Recently opened here in Atlanta, it has all the right stuff for a quaint boutique (they also have locations in Blacksburg, Roanoke, and Houston).  They carry all the right men's brands, and feature an extensive women's selection as well.  It's a hip place…worth a look.  Stop by and Coco Chanel may show you her pearls: