Cue the AC/DC music…
Some of my oldest friends are back: Jack Donnelly has re-emerged, and are back in the Khakis game.  They have relocated to Austin, redesigned their khakis, and relaunched with a whole new feel.
I got my hands on a couple pairs of their slim fits, and here's what I like:  First off, they shortened the rise a little, which is good for pick-up football games.  Second, the slim is truly a slim fit – not skinny, but a much more bespoke feel.  Lastly, the fabric has a good, medium weight that will hold it's shape.  I went ahead and washed my pairs, dried for ~10 minutes on low, and hung overnight.  I'm taking them to the tailor and getting them no-break-ed.
On the khaki spectrum, these are more of a dressy choice, ones that I'll wear with bit loafers, mocs, and Allbirds (and skip the boots).  I'll post fit pictures once I get them back from the tailor.
Oh – and what's better?  Use code RCS for 20% off.  Get some: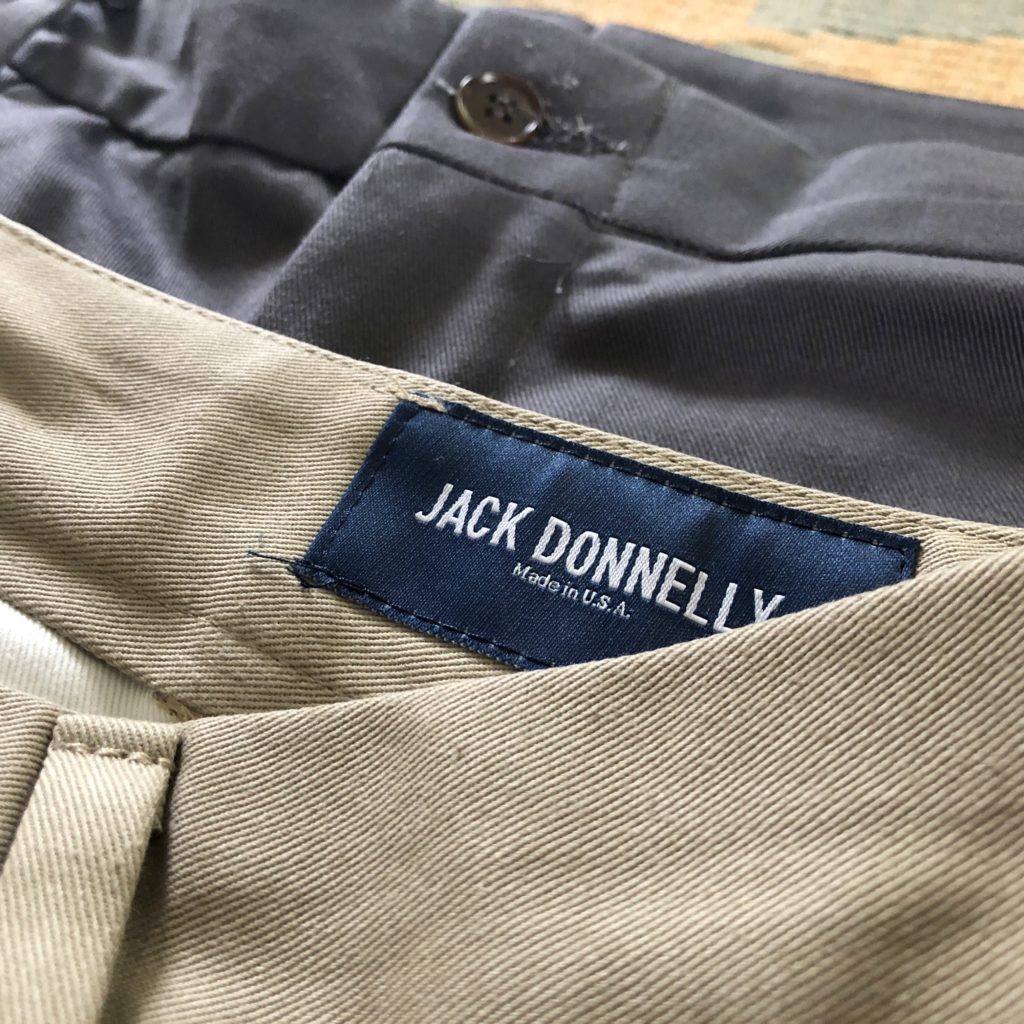 Jack Donnelly khakis are available on their website.