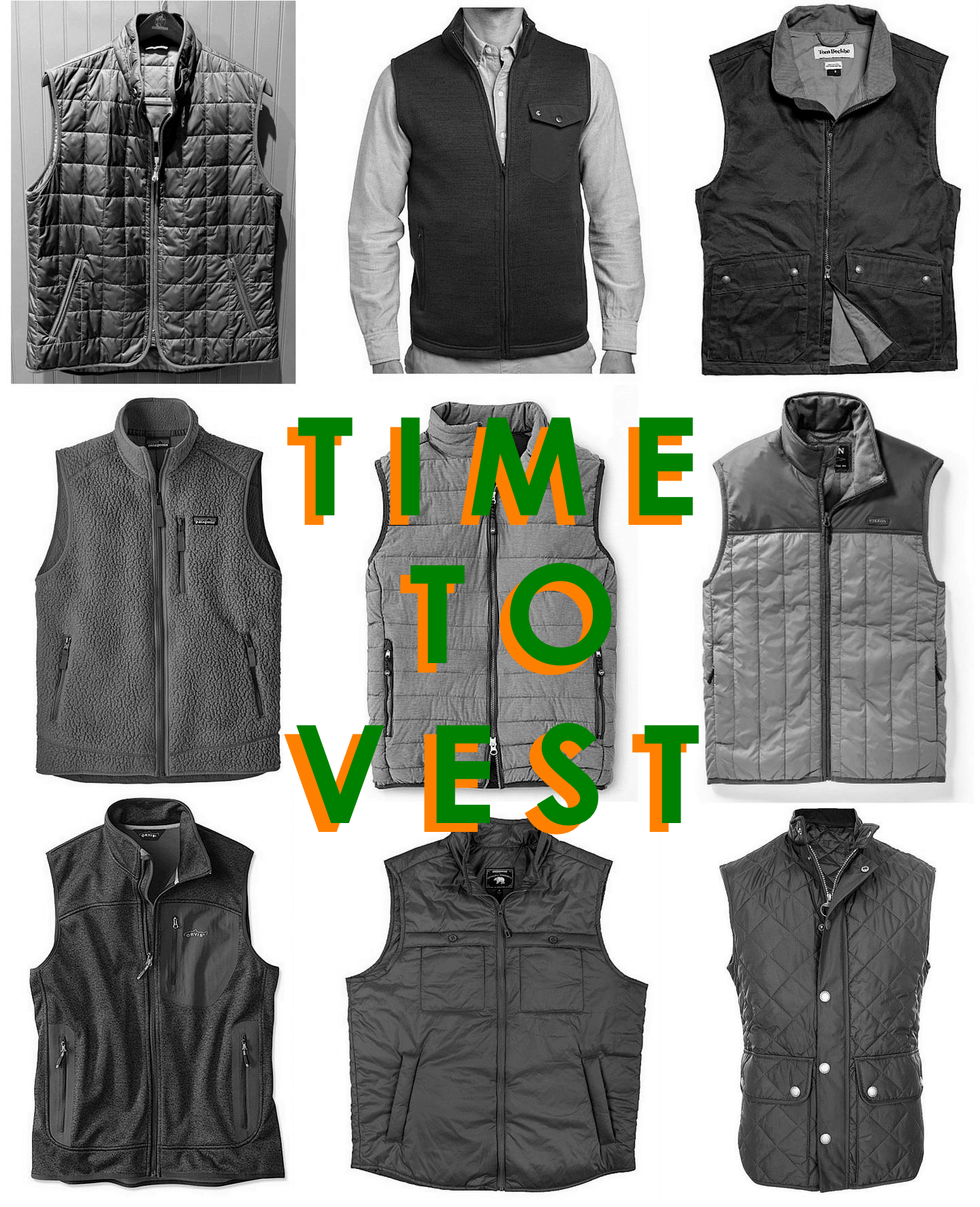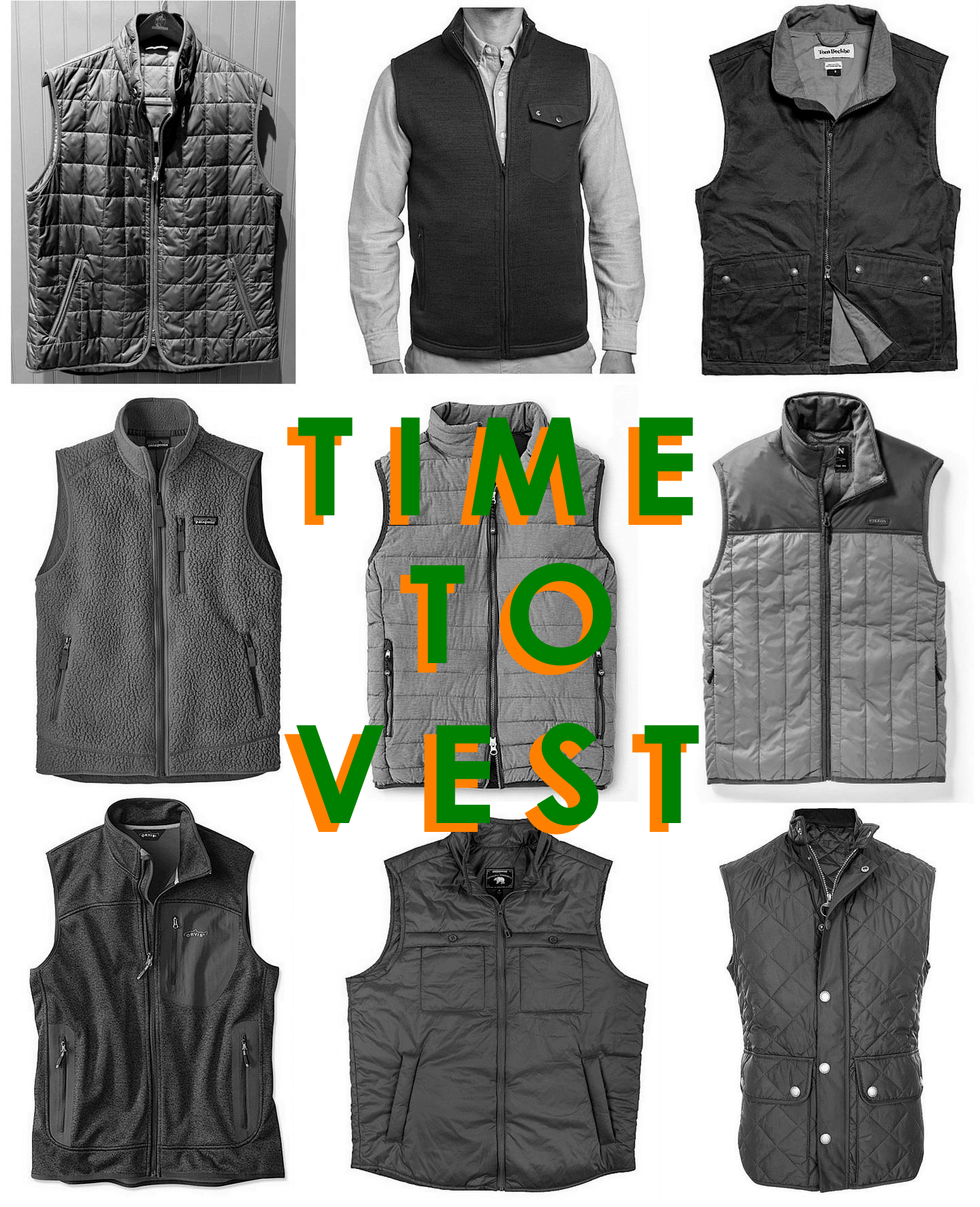 Ahh, vest weather.  How we've missed you.  While it was super hot for way too long, the cooler temps have arrived, and look like they'll stick around for a while.  Time to apply layers….  And the first of the layers to come out of hibernation are the vests.  I'm a big vest guy.  I like the look, but love the utility.  The extra pockets are useful, and warmth is just enough, and they just work.  A couple of key factors when choosing a vest:  first, make sure it fits.  It should fit close to your body, but not so tight that it pulls.  Second, make sure that the fabric is what you are looking for.  Inside guy?  Go for the sweater fleece.  Outside guy?  Go for the rain proof or waxed.  Lastly, make sure they don't make the swishing noise when you walk around.  Here is a list of the vests that have my attention in 2019: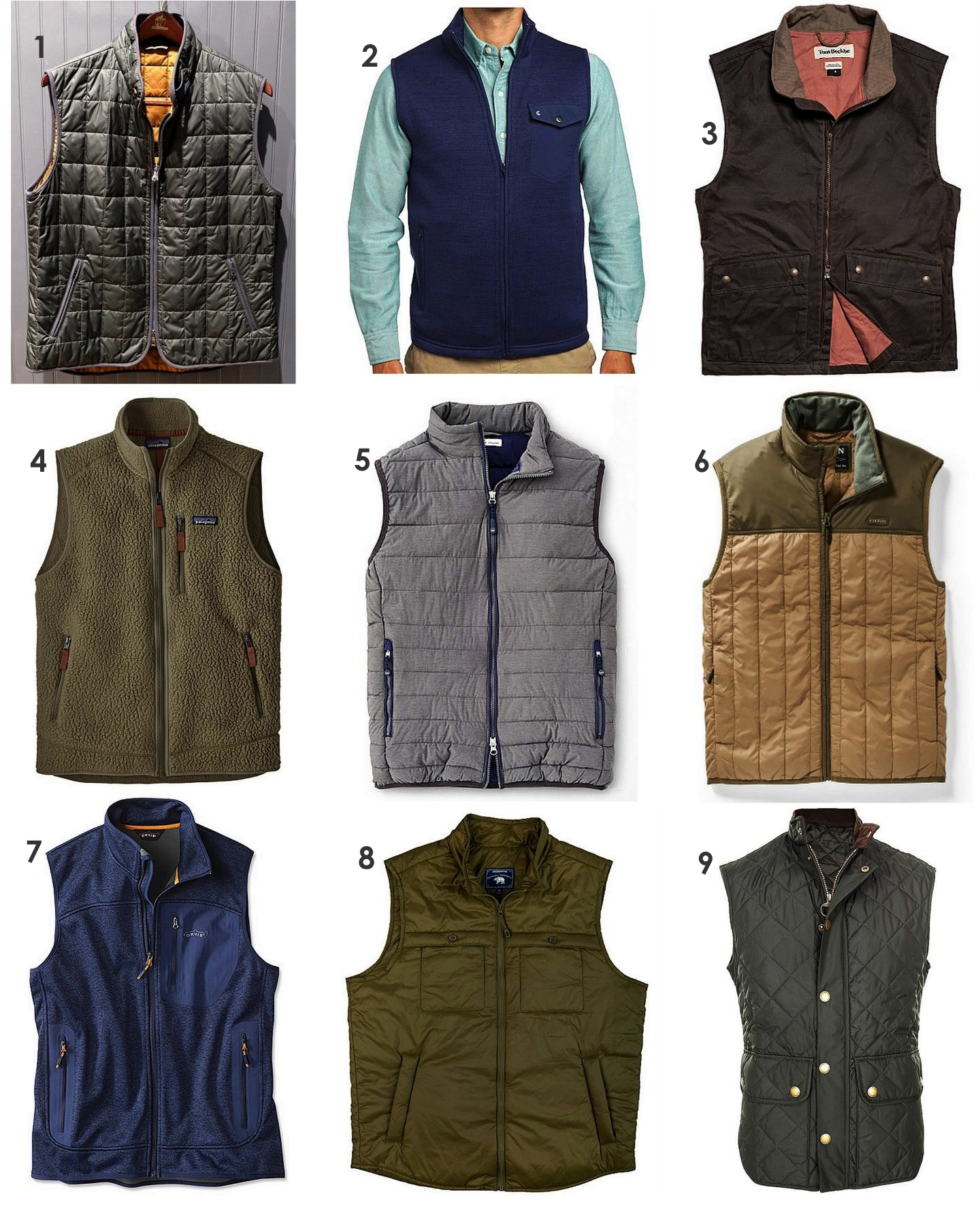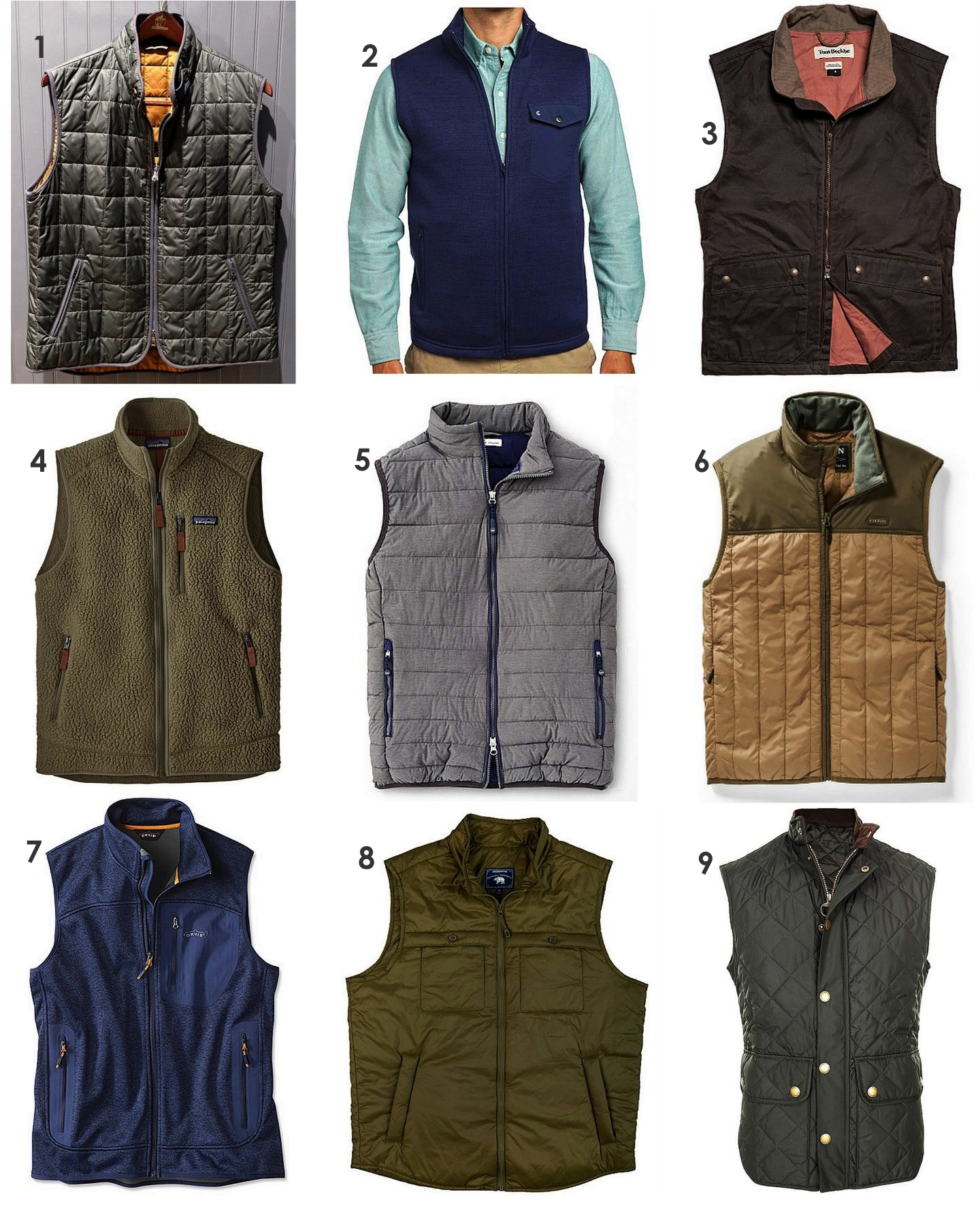 From top Left:
1. Waterville Theo Vest: By far my favorite vest of the season.  It's a top-of-the-line Italian job, but it is cut just right, the fabric is super soft and pliable, and the color is just the right shade.  Go see my guys at Miller Brothers.
2. Criquet Navy Heather Fleece Vest:  I absolutely love seeing this from my guys out in Austin.  Criquet already crushes it in the cotton golf shirt arena, and their expansion into outerwear is following the same route.  Great price point as well.
3. Tom Beckbe Sporting Vest:  The only waxed vest to make the cut…not necessarily for the all-day office guy, but if you spend any time outside during the cooler months, this is a must have.  Big pockets and bigger style.  Don't sleep on the Rye color.
4. Patagonia Retro Pile Fleece Vest:  I know, you already have a Patagonia Better Sweater.  But instead of being shot for @midtownuniform, try something a little more classic, and built for the road less traveled.  Retro Pile is awesome.
5. Peter Millar Crown Elite Vest:  From a Senior Team perspective, this is the C-level of vests.
6. Filson Ultralight Vest:  I have one of these, and wear it all the time.  It's a GREAT layering piece.  The price point is more in line with the Filson of old vs. the Filson of new.
7. Orvis Windproof Sweater Fleece Vest:  The thing I love at Orvis is that they don't need to do anything outrageous to attract customers.  They just keep making killer products that people wear, and keep coming back for more.  Their sweater fleece is actually my favorite on the market, and the price point is really hard to beat.
8. Onward Reserve Featherweight Vest:  A really slick vest that will all but fit in your pocket.  A perfect outer layer over an OCBD or a plaid.  Bit loafers are recommended.
9. Barbour Lowerdale Quilted Vest:  It's hard not to include Barbour on a vest list, and their Lowerdale has become their frontrunner for the more stylish guys.  Cut trim and a little shorter, it's a great businessman's special, or a layer under your waxed coat.
What did I miss?