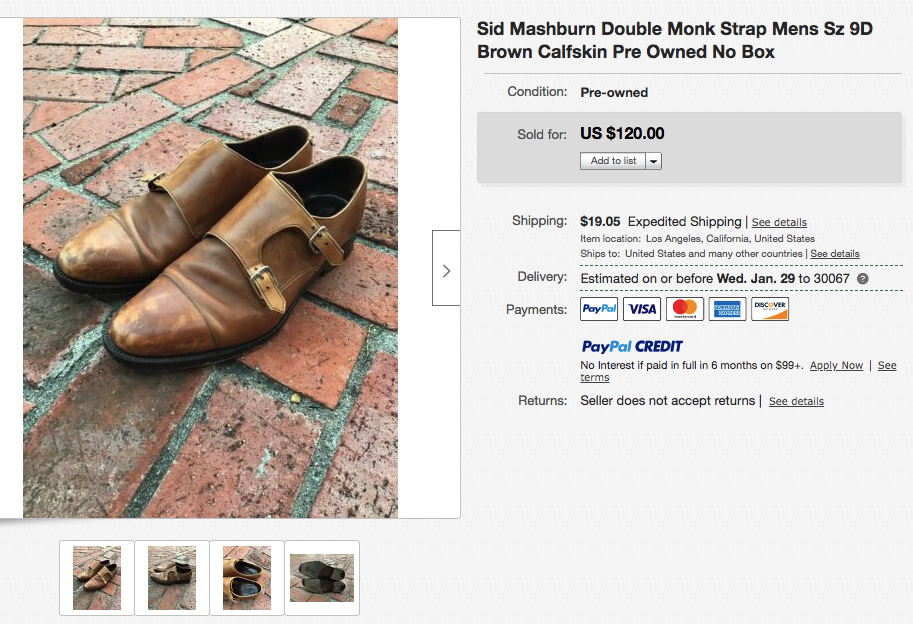 I've recently been looking for a pair of shoes wear for an upcoming trip to Italy. I wanted something comfortable that I can wear all day, but also wanted something that didn't scream "American" in quite the same way as a pair of Nike Air Monarchs.
I had been looking for a pair of Chelsea boots, but switched over to looking for a pair of suede double monks. In my hunt on eBay, I stumbled across a pair of a Sid Mashburn double monks in leather in my size. The uppers looked like they needed some TLC, but weren't beyond repair, and the soles looked like they were in great shape. The seller had them listed for $120; quite a bit below the $595 for a new pair. They weren't suede, but the deal seemed too good to pass up. I shot them over to JRS to give a second opinion and he said to pull the trigger. The buyer had the "Make an Offer" option active, and my attitude is that if you're going to offer that option, I'm going to use it. I offered $100 and hit "Submit." I really didn't think that they would accept, which would have been fine, but about 10 hours later I got an email saying that they accepted. With shipping and tax I was in for $124.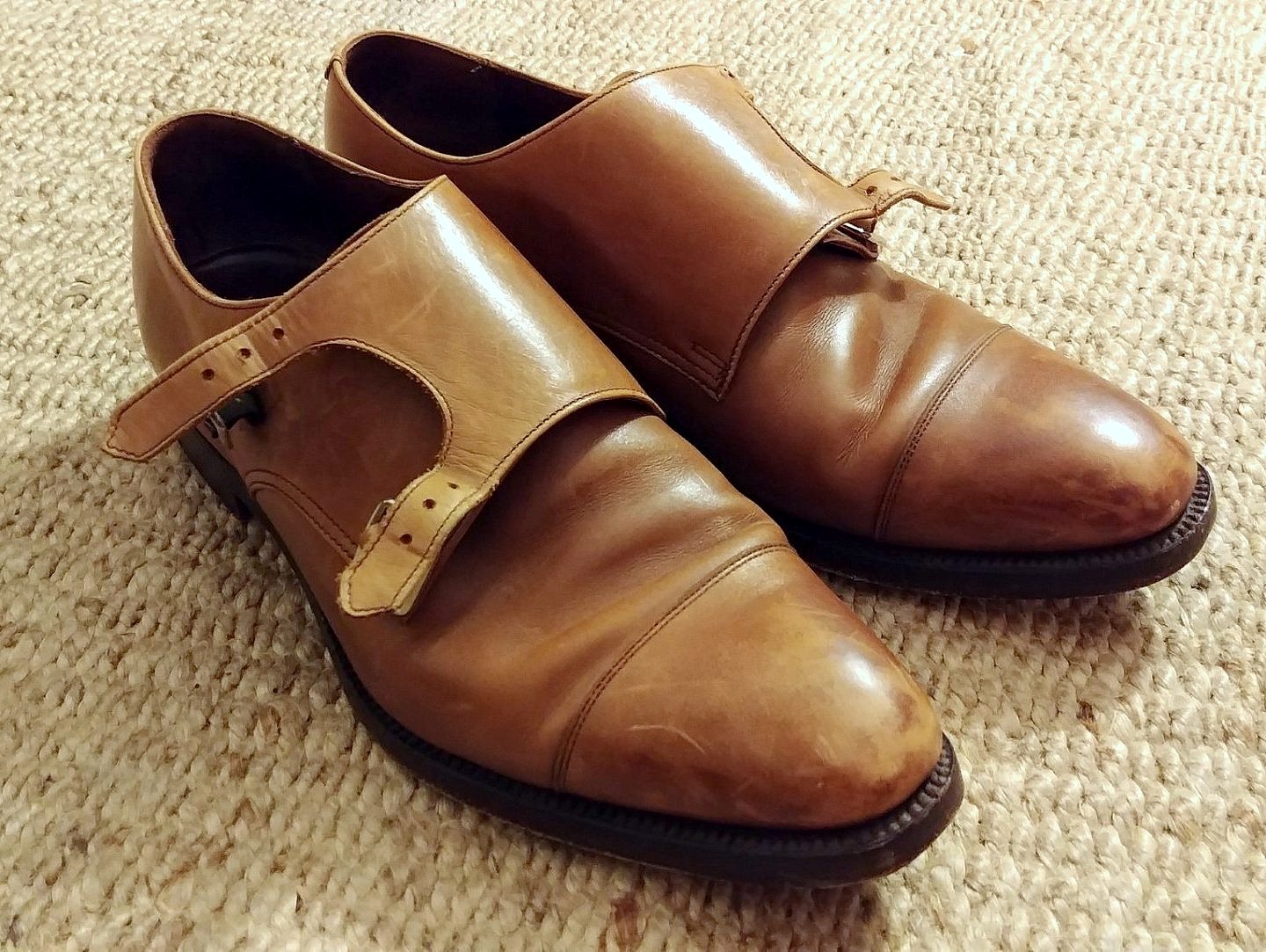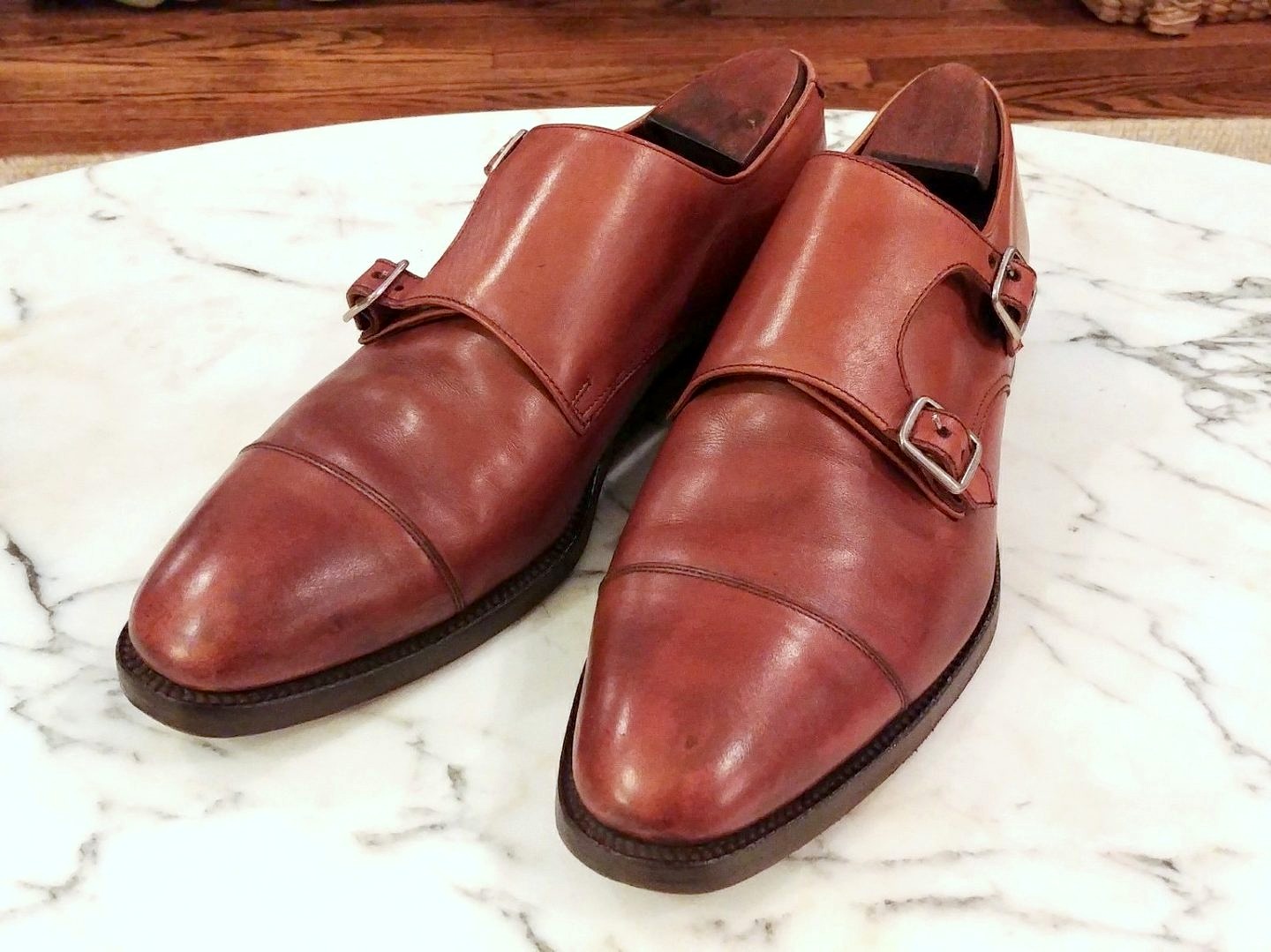 When they arrived, they were actually in better shape than the pictures made them look. I wasn't sure if I was going to need to strip them all the way back and redye the leather, but figured I would just start with an application of Saphir Renovateur and follow up with a coat of burgundy cream polish as I did want them to be a bit darker. In the end, that was all I did and I am very pleased with the results. They picked up the color well and the scuffs on the toes seem to have polished up nicely. I could still probably hit them with a coat of wax polish.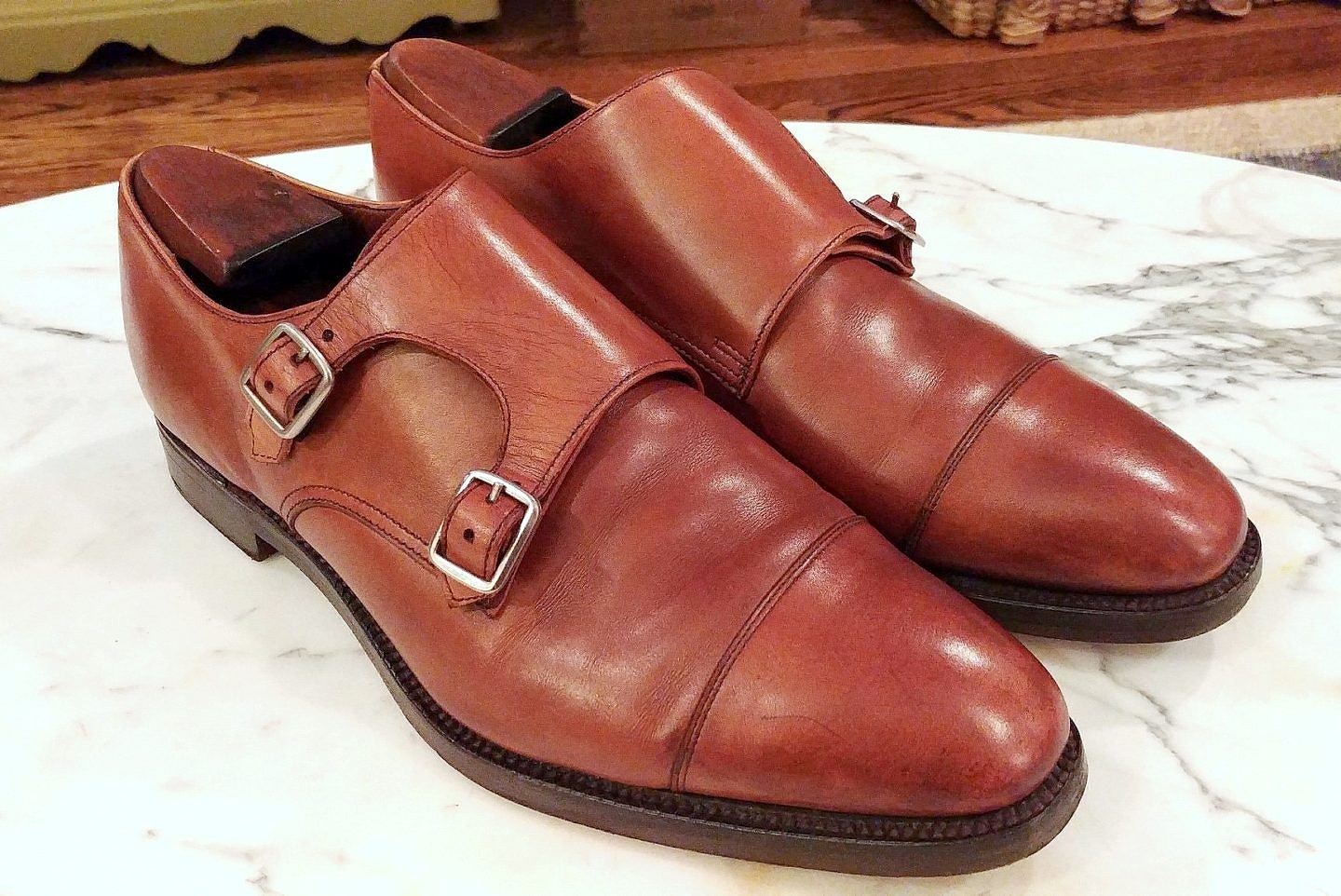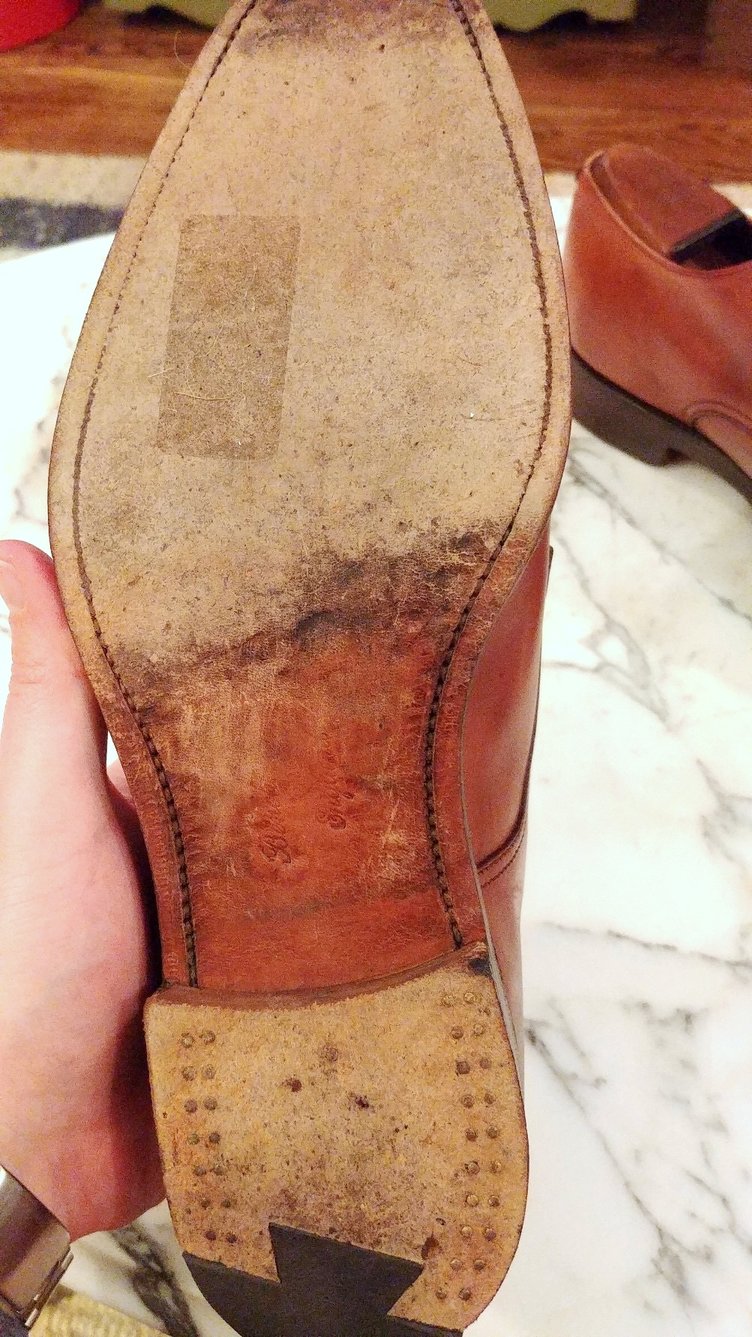 I'm still debating whether these will be my go-to shoes for Italy, but at the very least they'll make a great addition to the wardrobe, and for a fantastic price.
Trip Reed is a stylish guy and a good friend.  We are grateful for your contributions…more to come…