There are quite a few brands that I recognize when thinking about what shaped my sense of style.  One of those brands is Vasque, and specifically their iconic Sundowner boots.  They were, and still are so cool.  That brownish-red leather with a streamlined vamp gives a rugged look, but a not-too-heavy boot functionality.  They were an important part of my college life, essentially being the go-to boots in my Fraternity, as well as quite a few others around the Southeast.  They looked great with jeans or khakis, and you could not destroy them.  They were tanks.  And they still are.
Vasque Boots was founded in 1965 by William Sweasy, but wasn't called Vasque (yet)…they were called Voyager Boots.  The boots were inspired by the Italian hiking craze around the Alps, and Sweasy decided to bring that style to America via Red Wing.  Their product development was from hikers and climbers that were in-place testers.  The boots were extremely well fitting, and developed in Italy.  The name changed to Vasque in the 70s.  The 80s is when the Vasque boots that we know and love today became 'mainstream'.  The Skywalk and the Sundowner hit the ground running (so to speak), and took off, just as the hiking/camping craze was in full swing in America.
Get the full history here:
The boots that really did it for me are the Skywalk, the lighter brother to the famed Sundowner.  Both were EVERYWHERE when I was coming up, and for good reason.  No seams meant no leaks, and durability was paramount.  The look wasn't bad either, especially for the hiking boot wearers who preferred a more casual, non-outdoor lifestyle.
Vasque has done a great job of staying ahead of the trends, by not only keeping the heritage models relevant, but introducing new, lighter weight options for those looking for something a little more sporty.
Me?  I'm a traditionalist.
When Vasque's Product Development team decided to reintroduce the Sundowner, they ordered different evolutions of Sundowners off of Ebay to study how the boot had changed over the years. They found not only had the boot changed aesthetically but that the last wasn't even the same as the original. So, they took the original boot and made it their mission to replicate it so that it would be a modern day boot with a fit, feel and look exactly like the original using the highest materials and US-tanned leather from their hometown of Red Wing, MN. The new Sundowner has that original last of the Sundowner of 25 years ago, and Vasque designated the Pyrenees outsole to be a modern-day replication of the original.
And to keep with the 'coolness' of Vasque, they can be repaired. Feast your eyes on the goodness that is Seattle's Dave Page:
My Vasque Experiences:
My experience with Vasque started way back in 9th grade.  Back then the outdoorsy, fleece, camping style was really taking hold (or I was just noticing), and I bit on a pair of these Vasque Clarions:
I wore these boots TO DEATH.  They got quite a few camping trips and concerts, and held up very strong.  I popped a couple laces, and eventually the soles split, but it was fine, and I was happy to retire them after a few years of hard high school life.
For my next pair of Vasques, I upgraded to the iconic Sundowners, which I still have today.  I bought these my senior year of high school at Go With the Flow in Roswell, and they have held up better than I could have imagined.
The Sundowners were part of my rotation in college.  They stepped foot in almost every SEC stadium, and have spent quite a bit of time in the Fraternity house, the bar district(s), and on campus.  They held up better than I did.  Oh the stories these boots could tell…  I did a post on bringing them back to life after a hiatus, and they still look great.
During my Freshman year of college, I came across these low-top Clarions at an REI sale and pulled the trigger.  While I didn't wear them as much as the Sundowners, I put some serious mileage on these guys.  They were a little lighter, and a nice break when one was needed.  I prematurely got rid of these during a move, and am kicking myself for doing so.  I miss these guys.
The Rub:
So here's what we are going to do.  Let's hear your Vasque story…send me a picture of your Vasque boots, any story you'd like to include, and an email address and I'll update this post.  We've done this in the past with Colonel Littleton and Smathers & Branson, with great success.  What's even better?  Vasque is going to hook up one submitter with a brand new pair of Sundowner boots – either the traditional Red Oak, or in the new suede Hawthorne.  So let's see it!  Send submissions to jrs at redclaysoul dot com and I'll get the post updated.  Here are my submissions:
Let's hear it, folks…
November 1st Updates:
From Tanner:  After nearly breaking my ankle multiple times while hiking through the Quachita Mountains in SE Oklahoma I decided I needed to up my hiking boot game.  The old Nikes just weren't cutting it anymore and after years of playing soccer, my ankles weren't either.  Having been a fan of Red Wing for sometime I swung by my local Red Wing dealer to see what kind of boots they had and that's where I was introduced to Vasque.  The manager recommended the Vasque Breeze GTX so I went home and did a lot of research.  I quickly found that there wasn't going to be a company superior to Vasque so I immediately returned and purchased them.  My wife and I have since moved to South Carolina and my Vasques see frequent action in the Smokies, Piedmont and Blue Ridge Mountains just to name a few almost every weekend. These boots have allowed me the opportunity to hike some pretty intense terrain that I couldn't before and have allowed me to up my footwear game around the campfire.  They also function as a great snow shoe when the weather calls for it.  I've since recommended these boots to just about everyone I talk to and would be honored to receive a new pair of Sundowner boots and take them on my next adventures.
~~~~~
From Chris:  I have a pair of Vasque Cascades from 1980 that I still wear a few times a year. Other than laces and a small repair at the cuff, these boots have been solid and they fit like a glove.  My only issues is their weight.
~~~~~
From Wayland:  I was very excited to see your Vasque post and giveaway opportunity. I bookmarked your other recent post showing the clean-up of your well-worn pair of Sundowners. They reminded me of my pair, which I knew I had tucked away. I've provided a before and after pic of my trusty Sundowners. This pair was purchased in 1997 while attending UGA. This pair has been with me almost 20 years! Countless miles walked on North & South campus in Athens. Classes. Tailgates. Downtown. Weekend camping trips and hikes in the North Georgia mountains. Wore them to work at Northeast Sales (Miller warehouse) and the UGA Golf Course for early morning greenskeeping shifts. As college transitioned into adult life, seems I had fewer and fewer opportunities to wear them. They still made occasional appearances for appropriate outdoor activities or cool weather requirements. I love these boots. Had those low top Clarions too, but these are without question Vasque's very best offering.
Thank you for motivating me to dig mine out and clean 'em up! New laces on the way too!
Before:
After:
~~~~~
From Patrick:  I thought I'd submit the story of how I came to be the 3rd owner of my Vasque Wasatch GTX boots. Here goes…
As with most stories that begin at a fraternity house, the details are a little fuzzy. My older brother attended Ole Miss in the early 2000s. One Sunday morning he found a pair of Vasque Wasatch GTX boots in the fraternity chapter room. No one claimed them or knew where they came from. Some speculate it was an out-of-town visitor who had too much fun and got out of dodge quickly that morning, but no one really knows. After a few weeks my brother claimed them and they served him well for the remainder of his time at Ole Miss, countless trips to the grove and the Library, and then 2 winters in New York City after college. When he moved to Texas a few years later, he left the boots at our parents house and in classic younger brother form I "inherited" them. He's still mad at me and threatens to take them back once a year.
In the four years I've owned these boots I've gotten them resoled and dutifully worn them all over the United States and recently in South America. In the early years after college my Vasques got me through many a Georgetown snowstorm, shuffling through bar funk, snow and salt in many of DC's less reputable dive bars. I've worn my Vasques with suits to Capitol Hill. I took my first turkey in Tignall, GA a few years back wearing these boots. Last year I moved out to the Midwest for law school and these boots got me through my first Midwest winter. I've also hiked and fished Yosemite and Teton parks in these boots and just last week I hiked 34 miles to 15,000 feet over four days through rain, snow, hail, and blistering heat on the way to Machu Picchu – and my feet stayed dry the whole time. They've been nothing short of amazing. If I could find the guy who left them in the fraternity house a dozen years ago I'd buy him a beer…but I probably wouldn't give him his boots back. Here's a picture from Peru last week at the Salkantay pass.
~~~~~
From Andrew:  Unfortunately, I don't have any hip pictures or promotion-worthy photos of my Vasque boots. Instead what I have are a beaten-up pair of boots that have a lot of stories to tell. I bought my Vasques near the end of September 2015 just over a year ago. I had just finished college and I was working for a season on a trail crew with a conservation corps. My previous boots had blown out on the trail and I decided to give Vasque a try after a few recommendations from friends. In the 13 months since then, I've put these boots through the ringer. They have cut new trails in the mesas of Arizona; repaired trails in the Capitan Wilderness; forded rivers in the Gila Wilderness; mended fences in the Sonoran Desert NM; maintained OHV roads outside the Superstition Mountains; restored native plants around the Salton Sea; cowboy camped in the desert; explored the Ozarks; braved Angel's Landing at Zion; trekked Rim-To-Rim-To-Rim in the Grand Canyon; scrambled at Joshua Tree; climbed peaks in Saguaro National Park; and wandered in the Great Smoky Mountains. The tread is completely gone and the toes are starting to wear through. These carried me a lot of miles in the past 13 months, but they carry a lot of memories with them too. My Vasque boots may not be the prettiest pair, but they're mine.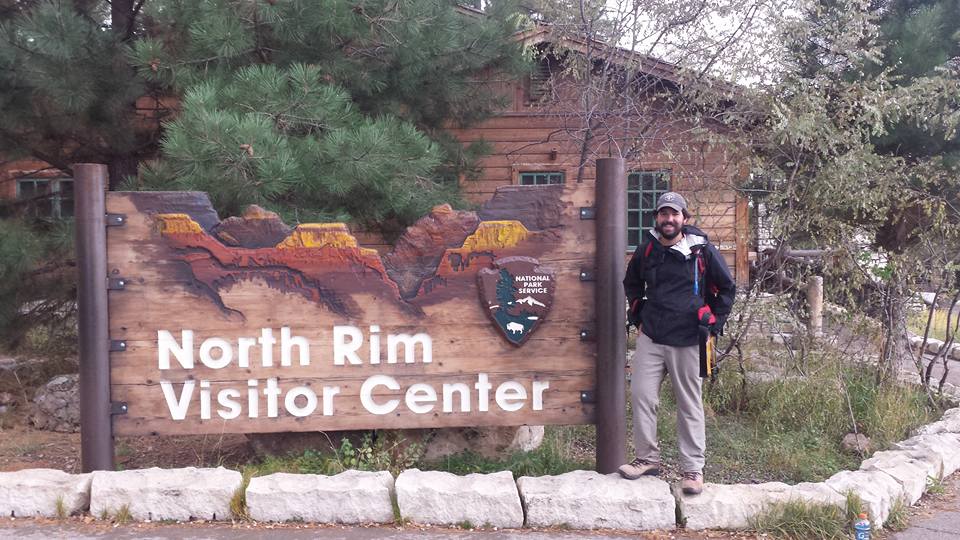 ~~~~~
From Austin:  I wore my original red oak Sundowners for about 15 years until they finally split (after much abuse) where the toe of the boot creases. I went through college/law school/real life wearing ropers and Russell Mocs every day until I saw an ad last year for the "new" Sundowners in the suede Hawthorne with red laces… (great combo). They've been on my feet ever since (even today, in the office, with an old pair of Patagonia duck pants and a Jacob Miler SS madras; it's still awfully hot over here in Mississippi…). Really happy to see a write-up on these so I know I'm not the only one out there still sporting them… (P.S.-I sure would like a pair in red oak to replace my old, blown out pair (RIP)).. Great blog, great post; I look forward to them daily.
Cheers from the MS Delta,
Austin
~~~~~
November 4th Updates:
From Scott:  I purchased my boots in 2001 in Sylva NC while attending college.  They were my everyday go to and perfect for life in the NC mountains.  After school they continued to get a lot of recreational use on the weekends and during the week as the boots I wore on construction jobsites.  I have put these boots through the ringer on countless fishing, hiking, and hunting adventures and cannot say enough good things about them. They finally started to give out last year when the sole separated from the boot, but I glued them back together with some silicone shower caulking.  I was excited to see that Vasque  brought these back last year and looking forward to getting another pair to have for another 15 years!
~~~~~
From Kit: I got my first pair of Vasque Boots in the summer before the 8th grade. My dad had planned a couple of big hiking and hunting trips in Wyoming's Bridger Teton Wilderness that summer and fall so it seemed only appropriate to get me a new pair of boots. My feet were done growing he reasoned and bought them a half size big just in case. I was going to be wearing some thick socks anyway and so we decided on a pair of Vasques. I still vividly remember hiking that summer in the boots and breaking them in almost effortlessly. Throughout high school and college these boots took me through rugged canyons hunting elk, chasing upland birds across western prairies and worked to simply keep my feet dry and comfortable through some wet rainy days in the fall getting around town and across campus. The years of abuse have taken their toll on the boots although 11 years later they still fit. Shoe Goo keeps them water tight and helps the seams and outsole stay together but they function at a reasonable level. I now am 25 and adjusting to the world of yearly two week vacations and work deadlines but I still have the boots in my closet waiting to inspire me to find adventure on the weekends, even if the most walking I do is tailgating during a Big Sec Matchup that is welcomed down here on the bayou.
~~~~~
November 21st Update:
From Ryan:  The love affair started in the summer 1994. The sheen of their oxblood genuine leather seamless construction was love at first site. These Vasque Sundowners would be mine. That was a long time ago so let's fast forward to 2016 where the love affair continues. The past 22 years since we first met have been in a word, incredible. After High School, we spent some time off from the world of academics and enjoyed countless treks through the North Georgia Mountains, long hikes up Mt Yonah, miles and miles on the Appalachian Trail and to many river beds and rock formations to count. Through it all my Sundowners were EPIC! After some much needed exposure to the outdoors surrounded by Gods good works we went to college where in a very short amount of time decided College wasn't our bag… Hello Air Force!!! We saw the world together, Germany, Italy, Japan, Korea, Guam and Saudi Arabia. Man, we had some good times. But through the deployments to all these countries none held a candle to the most rigorous assignment of all, New Orleans, fall of 1996. From a Thursday, 1900 hours (7:00pm) to Monday, 0100 (1:00am) my Sundowners survived the streets and alleys of New Orleans with ZERO sleep. My fellow Airmen and I hit the town and we hit it hard! We left Kessler AFB in Biloxi Mississippi for New Orleans and Bourbon Street. Yard Dogs, Jazz Clubs, Bars, Gentleman's Clubs, Cigars, "Hogs Breath," "Felix's" and of course phone numbers!!! Four Rockstar days without sleep, well except passing out for a few hours Friday around 0100 and a few minutes in the latrine back on base after playing in a volley ball tournament Saturday afternoon, besides that me and my Sundowners pushed through. Side bar… my crew and I had to drive back to base, in Biloxi Mississippi Saturday morning for a volley ball tournament. I cannot confirm or deny that we may have been over served prior to the trek back to Biloxi from New Orleans but I will, we were over served. After the volley tourney we showered and hit the road back to New Orleans. My fellow Airman and I had a date with two lovely young ladies we had met the night before and our mission was clear and I can say with confidence MISSION ACCOMPLISHED. Through it all my Sundowners were there paired with chino's and OCBD's, shorts and Patagonia Fleece and maybe even a solo pair of boxer shorts at some point. We go way back my Sundowners and I… if the house catches fire I'm grabbing the wife, they boys, the yellow dog and the sundowners baby!
~~~~~
From Scott: I got my Sundowners back in college. Growing up in Texas, back in high school I was Red Wing boot guy. It wasn't till getting up to NC for school that I discovered Vasques and I was sold.  Like many folks here, mine got a ton of use at the fraternity house back in the day and in the field chasing all kinds of game. Truthfully I hadn't busted them out for a little while but was inspired to bring them along on a pheasant and sandhill crane hunt in West Texas this past weekend. They held up against the cold, mud, rain, and anything else that was thrown at them just like they did when I first got them about 15 years ago. And at the end of a long day in the field and the blind, at the end of the day my dogs weren't barking, so to speak. Certainly a classic. Back in the rotation for outdoor activities for sure.
~~~~~
From Joe: I've had my Sundowners for 20 years now, and they are still my only hiker. In that time they've been "hot iron" branded at Philmont Scout Ranch, traversed much of Glacier National Park, spent a few nights at Phantom Ranch located at the base of the Grand Canyon, hiked the world's most hiked mountain: Mt. Monadnock, been sprayed with
saltwater at Acadia National Park, took me to the peak of Mt. Washington (as well as many of the other presidential peaks of the White Mountains), and watched the AT through hikers arrive at Mt. Katahdin…and that doesn't even account for the double duty they've served upland hunting, or the sisyphean task of removing snow from a New England driveway. They aren't just boots, they are the diary of my hiking soul (sole), and they have never let me down.
Attached should be a few photos of the journeys mentioned above. Glad
to hear the old Sundowners are back.
PS. A little mink oil every now and then has kept these boots in great shape over the last 20 years.
PSS. I teach high school and I love wearing the Vasques to class to share the Philmont memories with the kids who also have "branded" boots.
More to come…