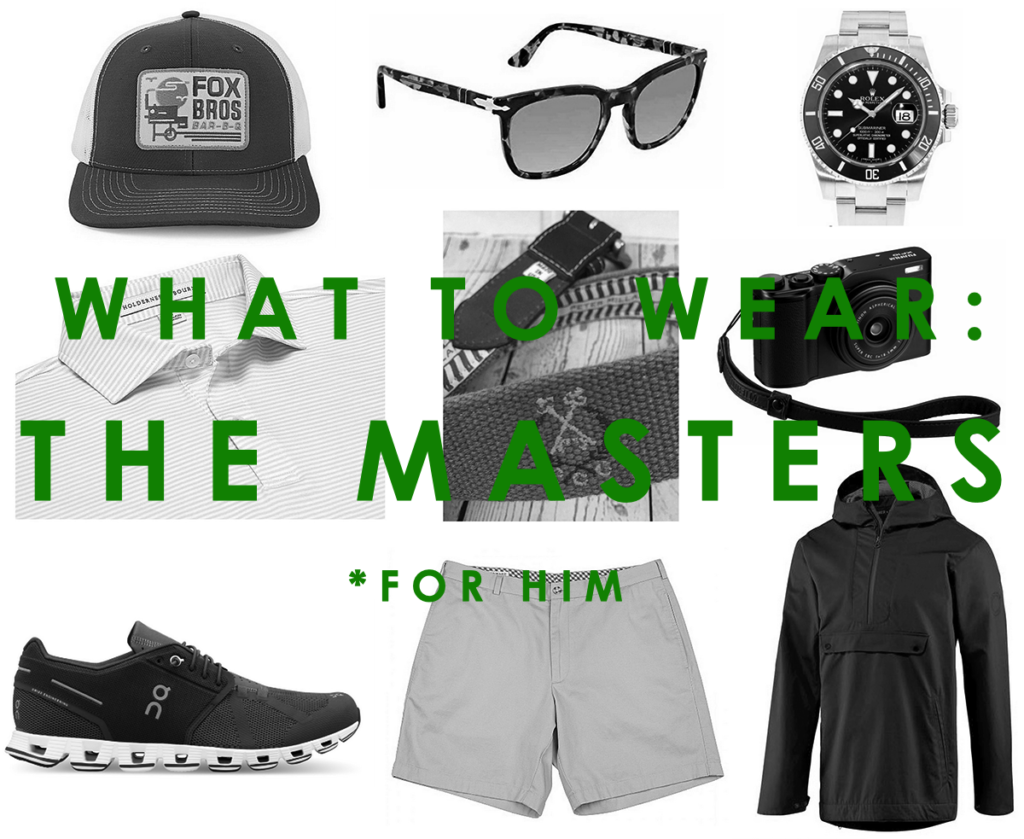 There are a select few that land a badge to The Masters.  Those lucky Patrons get to hike the hallowed grounds of Augusta National, watching the best golfers in the world on the best course in the world.  You'll park a mile away, there are a lot of hills, and the weather in usually unpredictable.  Not only that, you'll be in pictures that will live in frames that adorn your house for as long as you live there.  This is a bucket list event, so you'll want to dress accordingly.
First off, you aren't a tour player, so don't dress like one.  It's annoying.  Second, you aren't sponsored by anyone, so you don't need to be a golf logo billboard.  That's worse than annoying.  Act like you've been somewhere before and dress like YOU: a good golf fan that recognizes the importance of the event, and obviously a Red Clay Soul reader.
Here's how to do it right: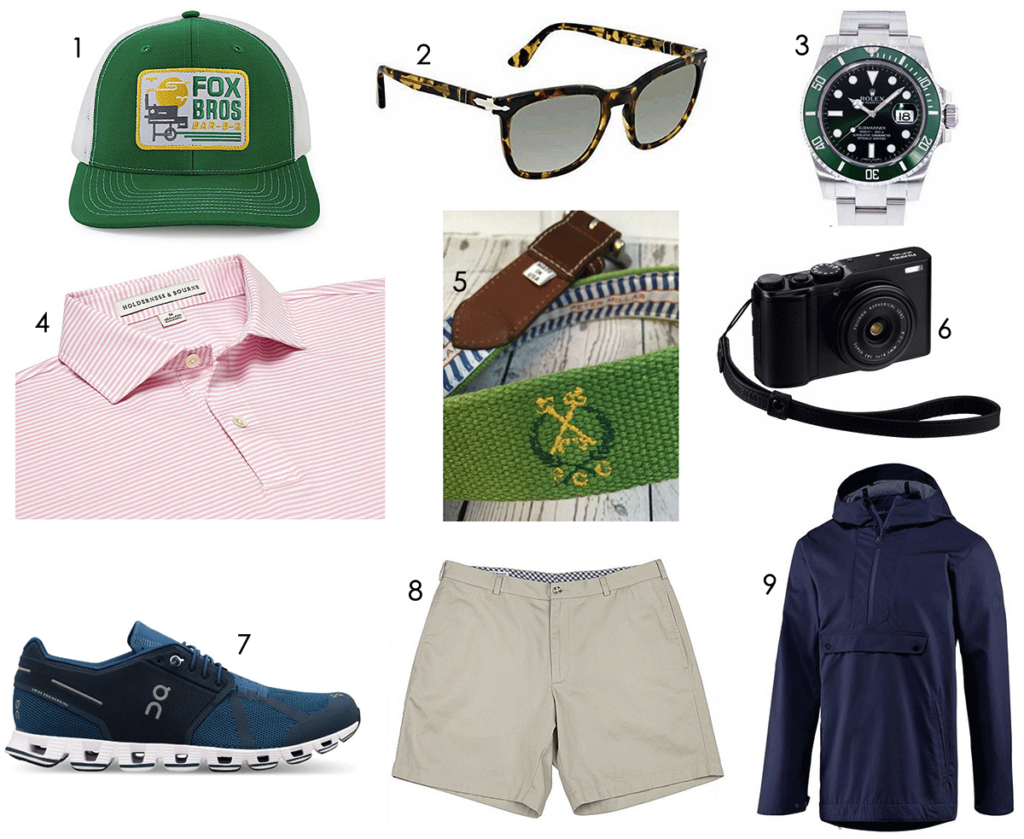 From Top Left:
1. A hat from your favorite local BBQ joint:  You don't need to wear a golf brand hat or a hat from your club.  Show off where you are from with a little BBQ pride.  It shows you have a life outside of golf.
2. Persol PO3193S Sunglasses:  A need.  The weather is unpredictable, and if it's sunny, it's bright.  Especially out of those bunkers…
3. Rolex Submariner Hulk:  Green is the theme…show it off.
4. Holderness & Bourne Herron Shirt:  Flex a little here.  Wear your best golf shirt.  Everyone will be checking each other out…so dress accordingly.  No need to over-logo here, instead, go subtle.
5. JT Spencer / Peter Millar Belt:  I'm a huge proponent of waist flair, so go big here.  The club belts from Peter Millar/JT Spencer are top shelf.  Not cartoon-y, but classy.  That's how we like to keep it.
6. FujiFilm XF10 Camera:  No phones on the course, even during practice rounds.  Bring a GOOD point and shoot that'll be easy to carry, and capture some really good shots.  Remember – Cameras are only allowed during practice rounds.  No photos during rounds.
7. On Cloud Sneakers:  My man TJ talked me into these.  Extremely comfortable and will hold up to the elements at ANGC.  Not to mention the price point is good.
8. Onward Reserve Piedmont Shorts:  Let's not think too deep on this one, but a nice, comfortable pair of shorts that don't look like something out of a skateboard magazine.
9. Fisher & Baker Greenwich Anorak:  I've been to the Masters quite a few times, and have learned the hard way that you ALWAYS pack a rain jacket.  You never know.  This Anorak from Fisher & Baker is perfect – lightweight (you can carry it in your merch bag) and a big pocket to carry all the goods.  Be prepared…
Your thoughts?
P L E A S E    S U P P O R T    O U R    P A R T N E R S :