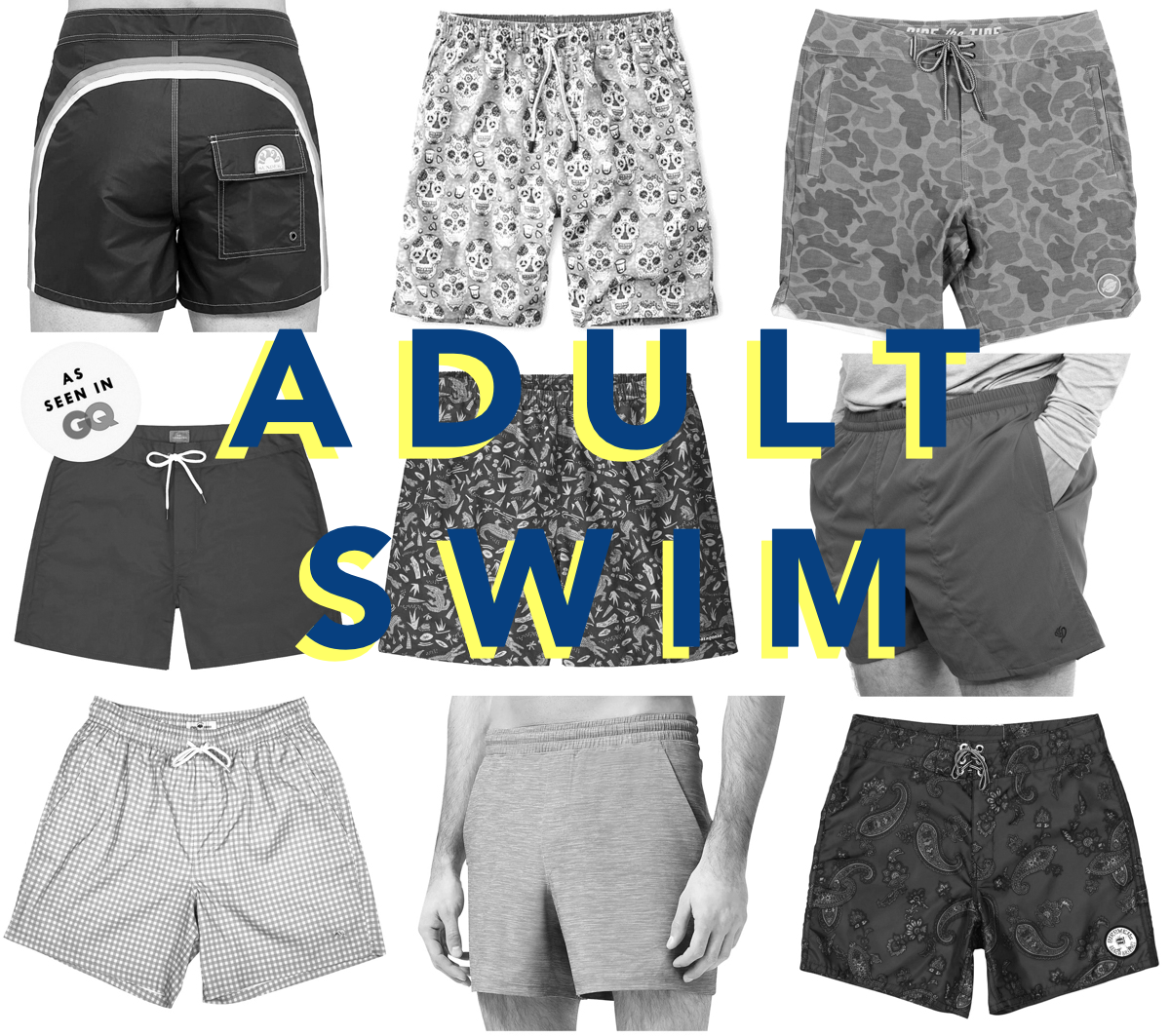 Well, the pool is about to open, folks.  With summer approaching, hopefully, we'll all have plenty of time to be in and around the water.  Whether it's at the pool, the lake, or the beach, good style doesn't take a back seat.  For swimsuits, I prefer something with a 6-8″ inseam and not so crazy a design that they can't be paired with a polo for grabbing lunch or bumming around town.
There are lots of good options out there…here are a few that have my attention: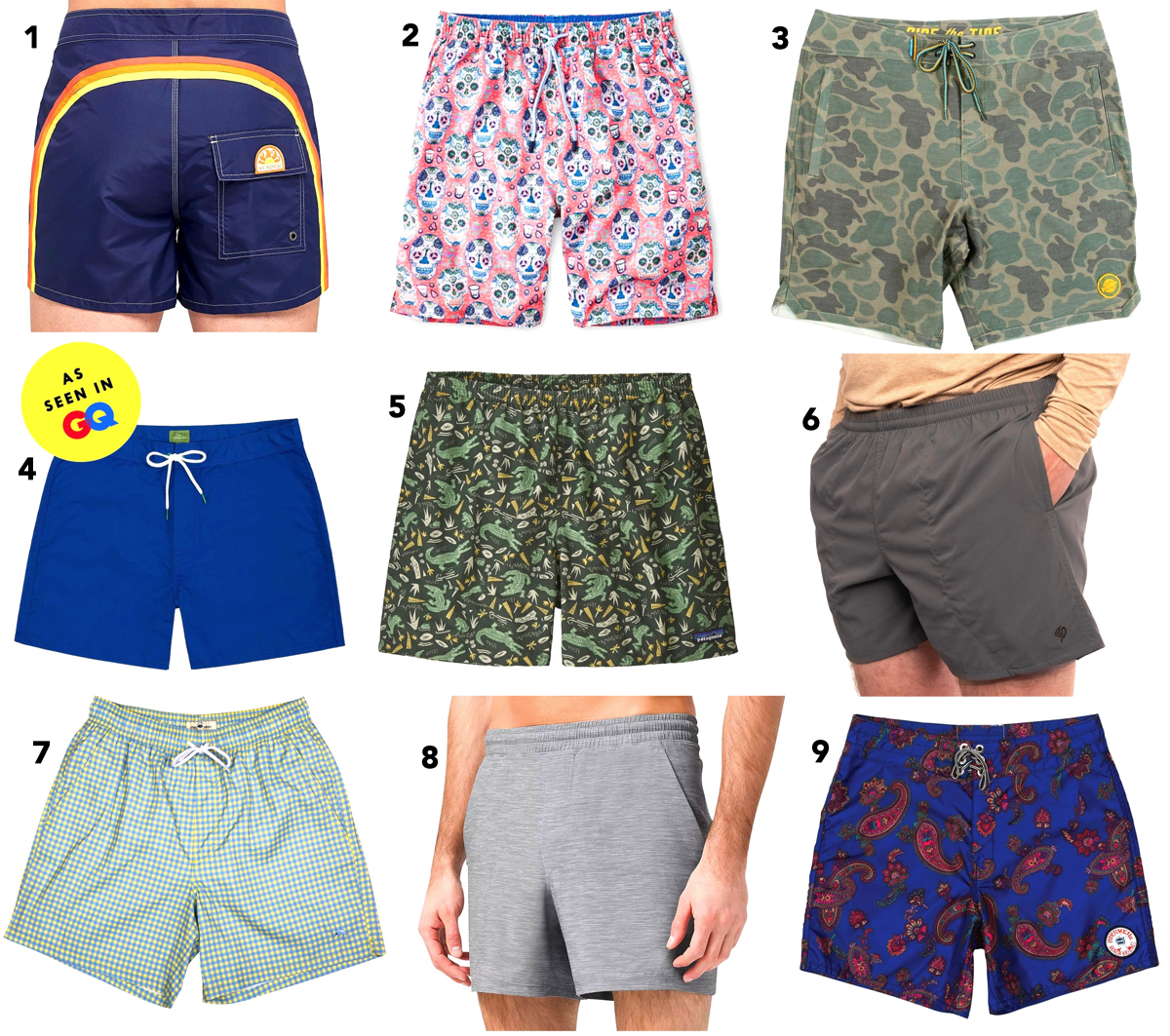 From top left:
1. Sundek Solid Trunks:  Sundek makes fantastic trunks.  They are a little thicker and will last a long time.  The rainbow design on the back gives them some extra oomph.
2. Peter Millar Sugar/Skull/Tequila Swim Trunks:  I'm not big on wild prints unless they are absurd.  These sugar/skull/tequila design is just what the doctor ordered.
3. Marsh Wear Mallard Swim Shorts:  There's always a way to integrate camo…  I have these and love them.  Just enough stretch to keep them comfortable, and front pockets to give them that hybrid feel.
4. Sid Mashburn Standard Nylon Swim Shorts:  About as Euro as I'll go – these have a shorter inseam, but fit really well.  Reminiscent of the 'Talented Mr. Ripley' vibe on an Italian beach.
5. Patagonia (Printed) Baggies:  NEVER sleep on Patagonia Baggies.  Best all-around shorts on the planet.
6. Duck Camp Scout Shorts:  Duck Camp offers a 5″ inseam version of their Scout Shorts that are fantastic.  The price is just right, and these work GREAT for wet wading streams or doing yard work.  They are utility shorts in the truest sense of the word.
7. Onward Reserve Atlantic Gingham Trunks:  Onward trucks and the classic design in the timeless gingham pattern.  Their color choices are top shelf for Spring and Summer.
8. Lululemon Pacebreaker Shorts:  Are you a Lulu fanboy?  These are the right shorts for the water.
9. Birdwell Beach Britches:  The classics.  Every man should own a pair of Birdwells.
What swimsuits are you digging?