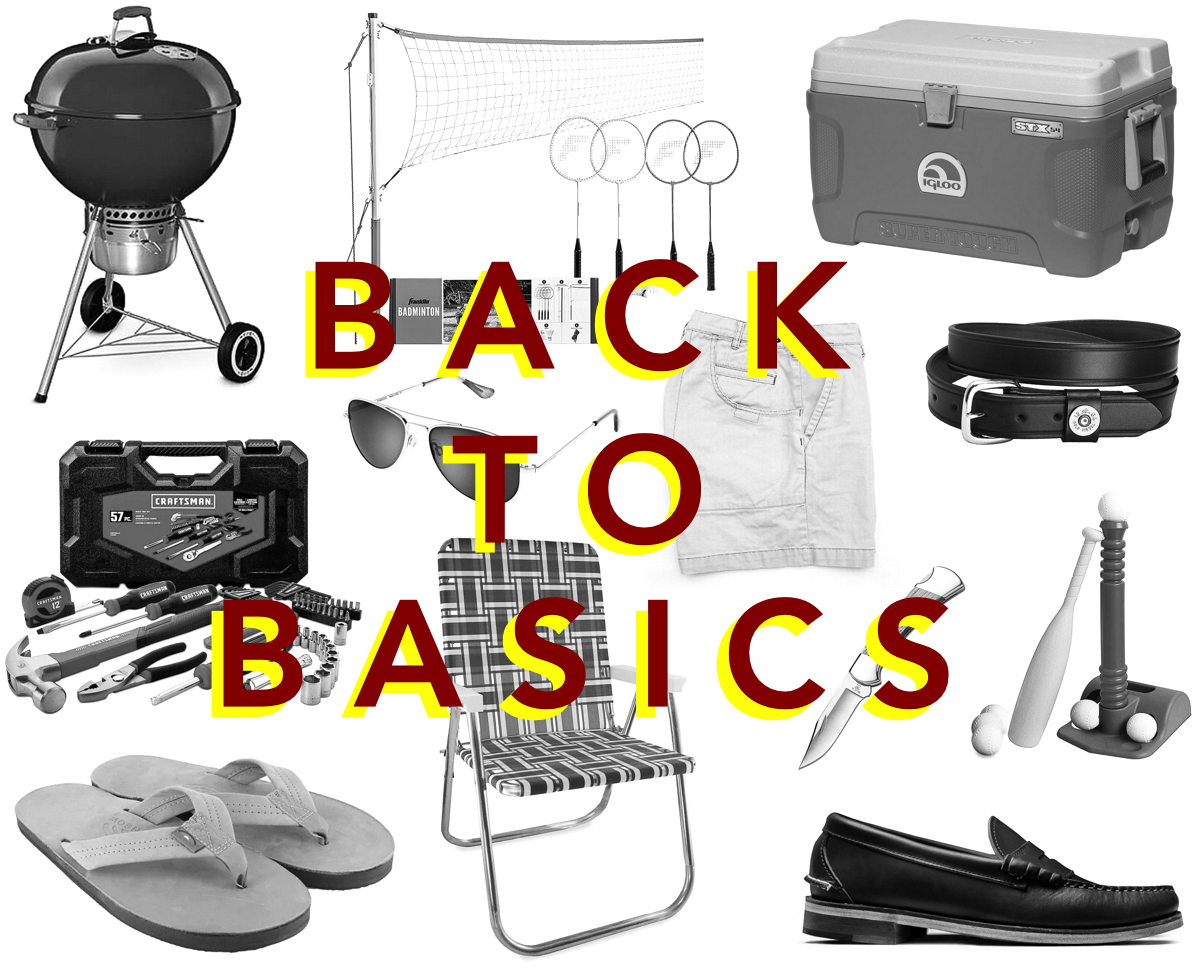 A reset.  That seems to be the general consensus on how the general population will approach life once we are free to start living again.  I am looking forward to getting back to some sense of normal, but the stuff I'm looking forward to aren't that extravagant.  I'm not really jazzed about doing wild and crazy things.  Instead, I'm more excited about the basics.
Think about those good, wholesome Saturday afternoons.  Cooking out.  Yard games.  Fixing the fence.  Eating a burger.  With friends.  That all sounds like Heaven to me.  Here's what I'm talking about: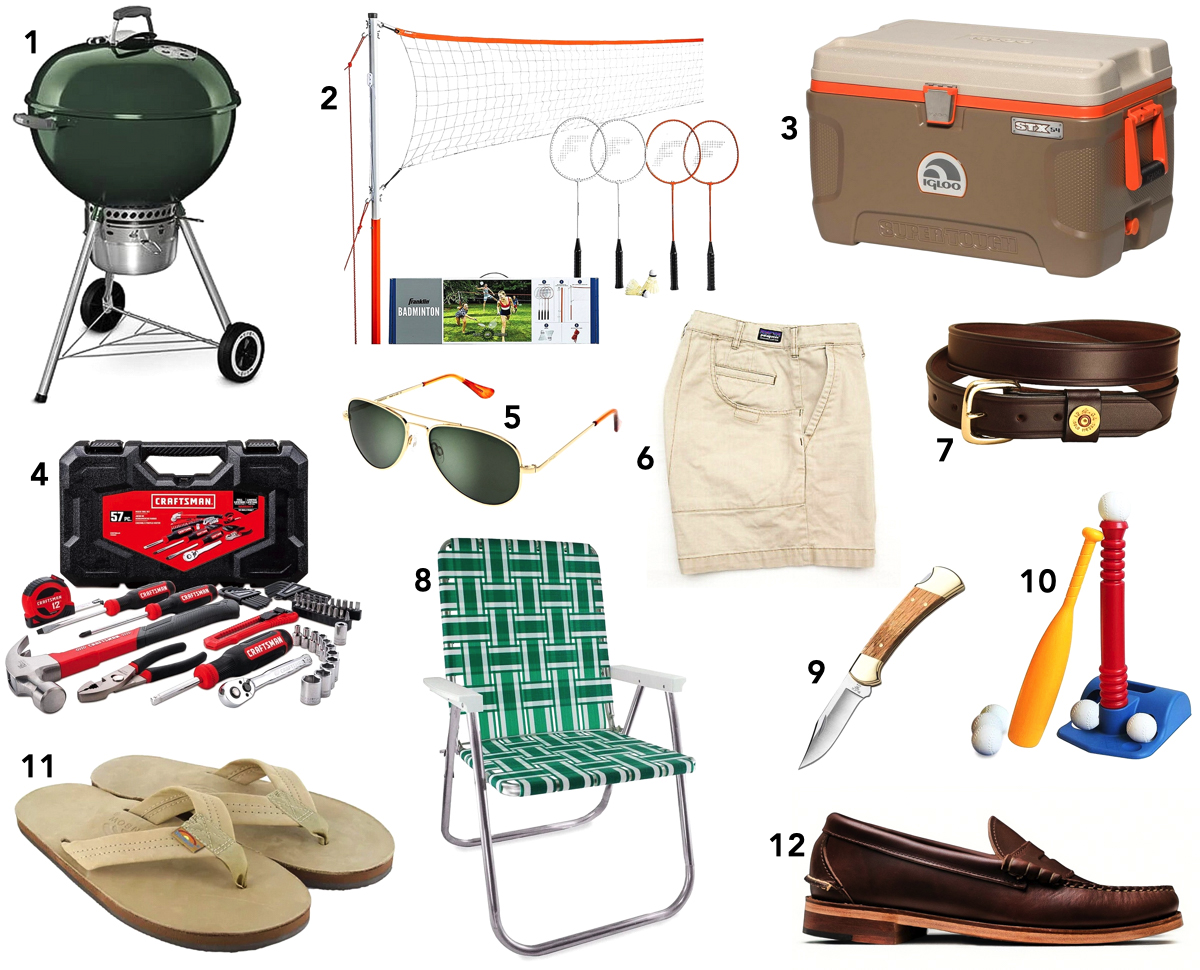 From top Left:
1. Weber Original Charcoal Grill:  Tell me there's anything better than a burger cooked over lump charcoal.  I'll wait.
2. Badminton Set:  The ultimate back yard game.  You can hold a cold one in one hand, and your racquet in the other.  Hammer the shuttlecock.
3. Igloo Sportsman STX Cooler:  We grew up using Igloo coolers.  The kind with the button on the side and the sliding top.  How about an updated version…  Canned beer and juice boxes.  Bring it.
4. Craftsman Tool Kit:  Why am I excited about fixing things around the house?  Does that sound weird?
5. Randolph Sunglasses:  Aviators.  The sunglasses that look good on anyone…  Magnum PI pulled them off, and he drove a Ferrari in Hawaii.  Check mate.
6. Patagonia Stand Up Shorts:  Buy a pair and they'll last for ten years.  The perfect weekend shorts.
7. Tory Leather Shotshell Belt:  Buy one and it'll last for twenty years.  You can pass this one down to your son.  He'll be the coolest pledge in the house.
8. THE Lawn Chair:  We grew up lugging these all over the place – the ball field, the lake, the ocean…if it ain't broke…
9. Buck 112 Ranger Knife:  The original multi-tool.
10. Kids T-Ball Set:  Set your kid up early to hit dingers…imagine the sheer joy when that first one clears the fence.
11. Rainbow Sandals:  Weekend warriors.  They work with everything, and are extremely comfortable.
12. Oak Street Penny Loafers:  We all grew up wearing penny loafers.  Most likely the Bass Wejuns.  Here's the adult version.  Keep 'em filled with shoe trees, polished, and shined, and they'll treat you right.
What basics are you looking forward to?