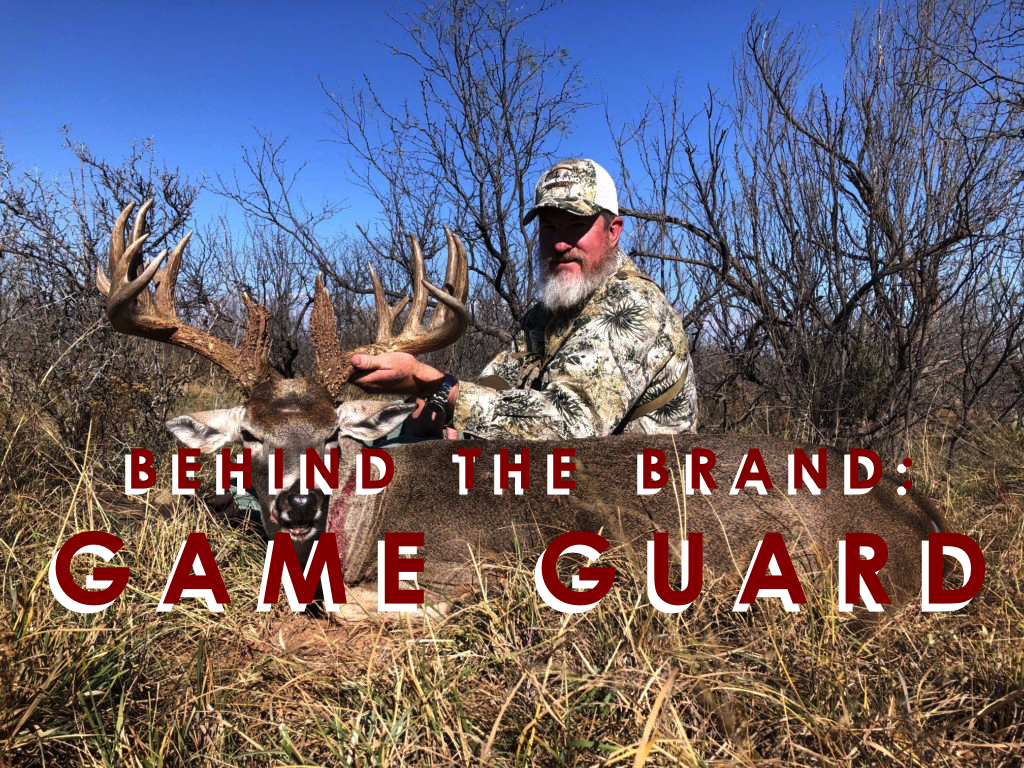 There are quite a few companies out there providing outdoor apparel.  Whether tech fabrics or camo patterns, plenty of options can be found at a wide range of stores.  Since there has been general acceptance of tech fabrics in the day to day attire of most men, it seems that everyone has jumped on board.  It's almost overwhelming.  Now, I'm not talking about technical workout gear, as no one should ever leave the house looking like you just left the gym (unless you did, in fact, just left the gym), but instead the normal everyday pieces – button up shirts, fishing shirts, etc.
A brand out of Texas that is starting to make some waves here in the Southeast is GameGuard.  They've been around for a while.  In fact, I first came to know them when I was shooting at the Nashville Gun Club.  Almost all of the shirts and hats they carry are GameGuard, and I really like a trucker that I've been sporting for a couple years.  They were started the husband and wife team Craig and Stacey Smith.
Based in Argyle, Texas, Craig and I have gotten to know each other over the past couple of months.  Let me tell you – he is my type of dude.  He agreed to sit down for a little interview so that the RCS readers can get to know a little more about their company: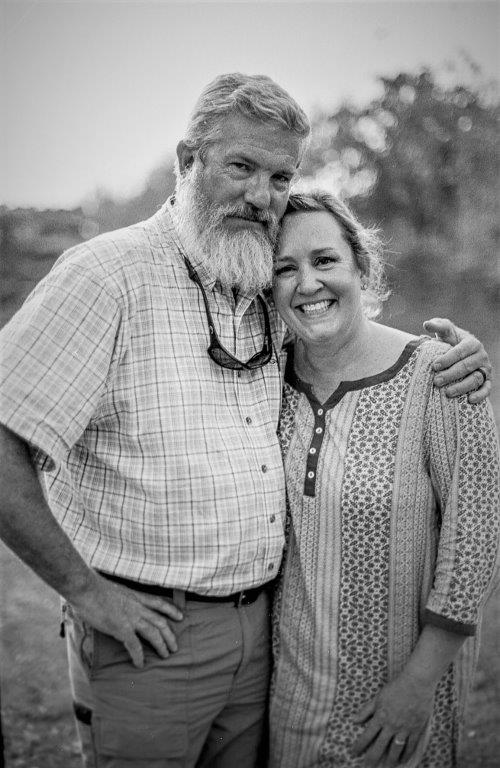 What started GameGuard? My wife thought it would be a good idea if I came up with a better way of paying for my hunting and fishing habits…
What sets GameGuard apart?   I truly believe the key things that set us apart from the rest is our people.  It's no secret that in order to be successful today you have to have great products, and we work very hard at designing products that are fashionable, functional and practical in price for the consumer. The key, though, is how we service our customers. The other key is our faith.  My wife and I started this company with a promise to God that we would share our success with those less fortunate around the world. Three years ago we opened a girls home in Central India and we now have 38 daughters that we are raising. We are so blessed to have been supported by so many that share in this mission: www.gracehouseindia.org.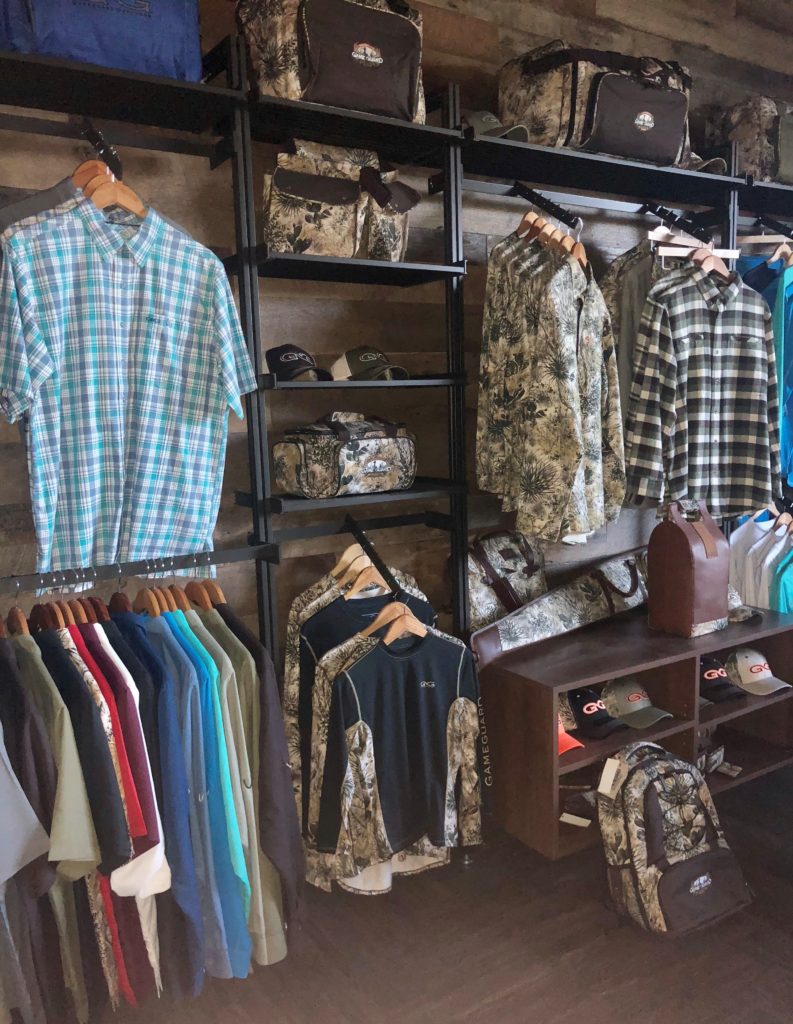 Who is a GameGuard customer?   We have built a cult like following here in Texas where we began. We originally catered to the outfitters, guides and people that would put us to the test.  That success has led us into well over 500 retail outlets around the country.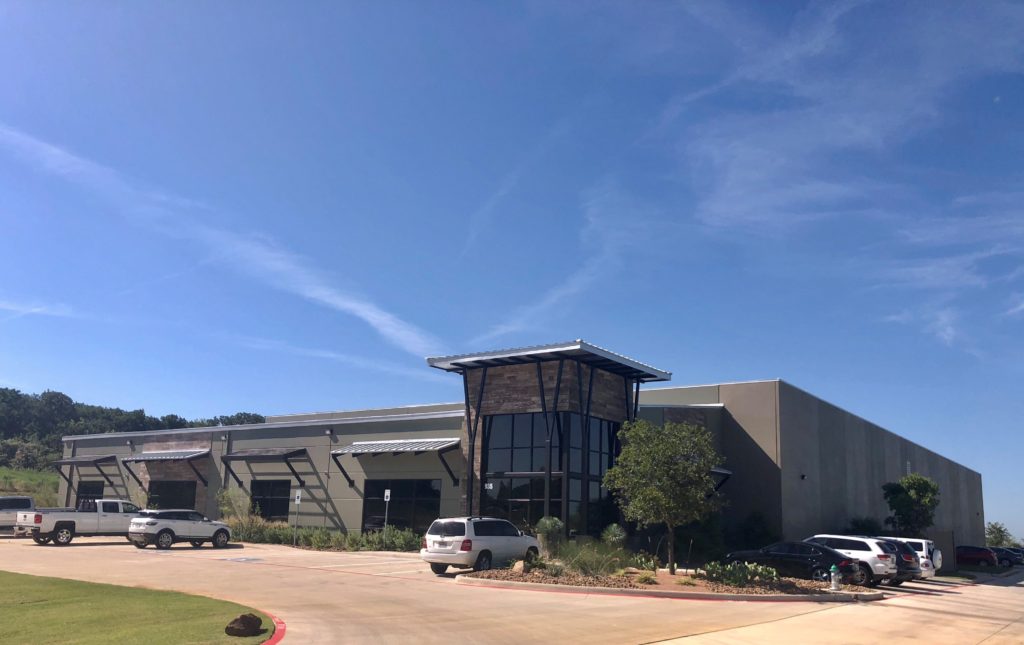 How does the modern fabric and technology play into GameGuard?   We have always been known for our technical fabric and innovative styling. We have spent a lot of time designing and producing our own fabric lines that are a key to our success.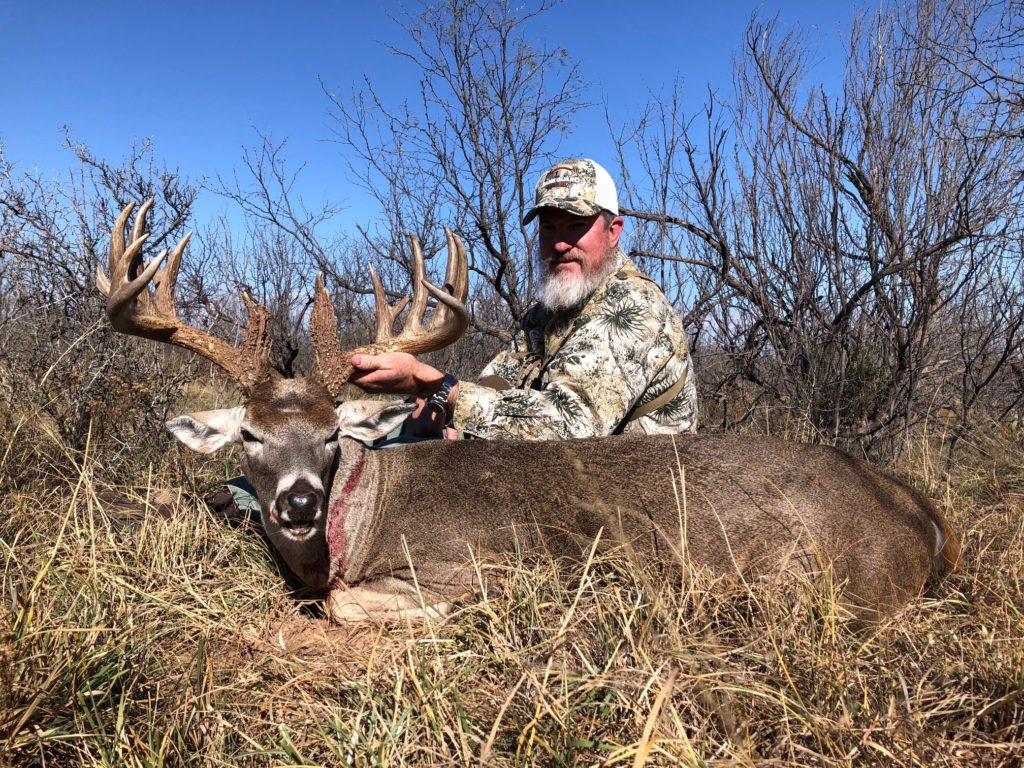 What type of hunting do you like to do?   I grew up hunting deer and ducks for the most part. My brother and I also ran coon dogs for most our teen years,  There is nothing like hearing a good hound on a tree. Today I spend my time Mule Deer hunting in Mexico, Whitetail hunting on our family ranch or chasing Nilgai down on the King Ranch.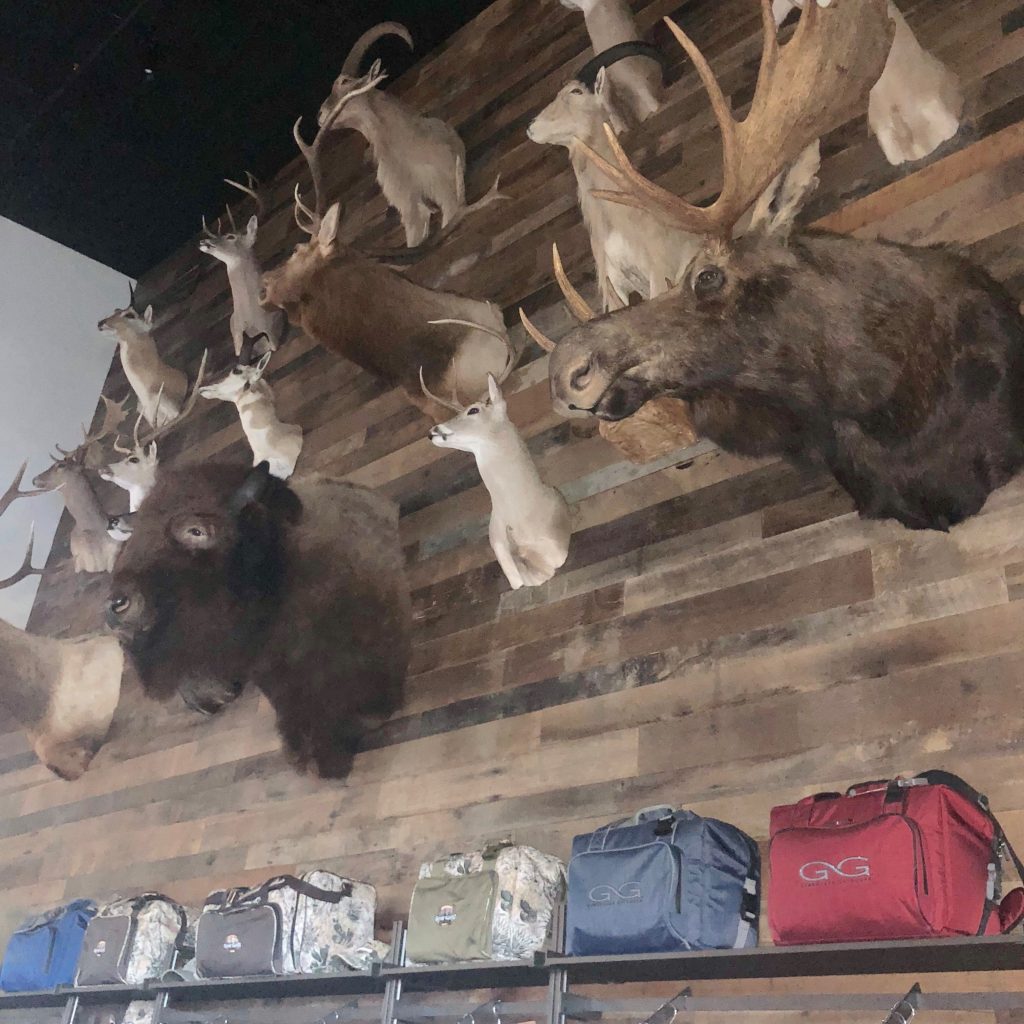 The trophy wall at GameGuard's HQ & showroom
What's on your Spotify Playlist?   I am the least technical guy in the world, I can barely work my iPhone. My favorite music is old country: Merle, Willie, Waylon etc.
Now, let's talk about some of their products, their Tekcheck Shirts: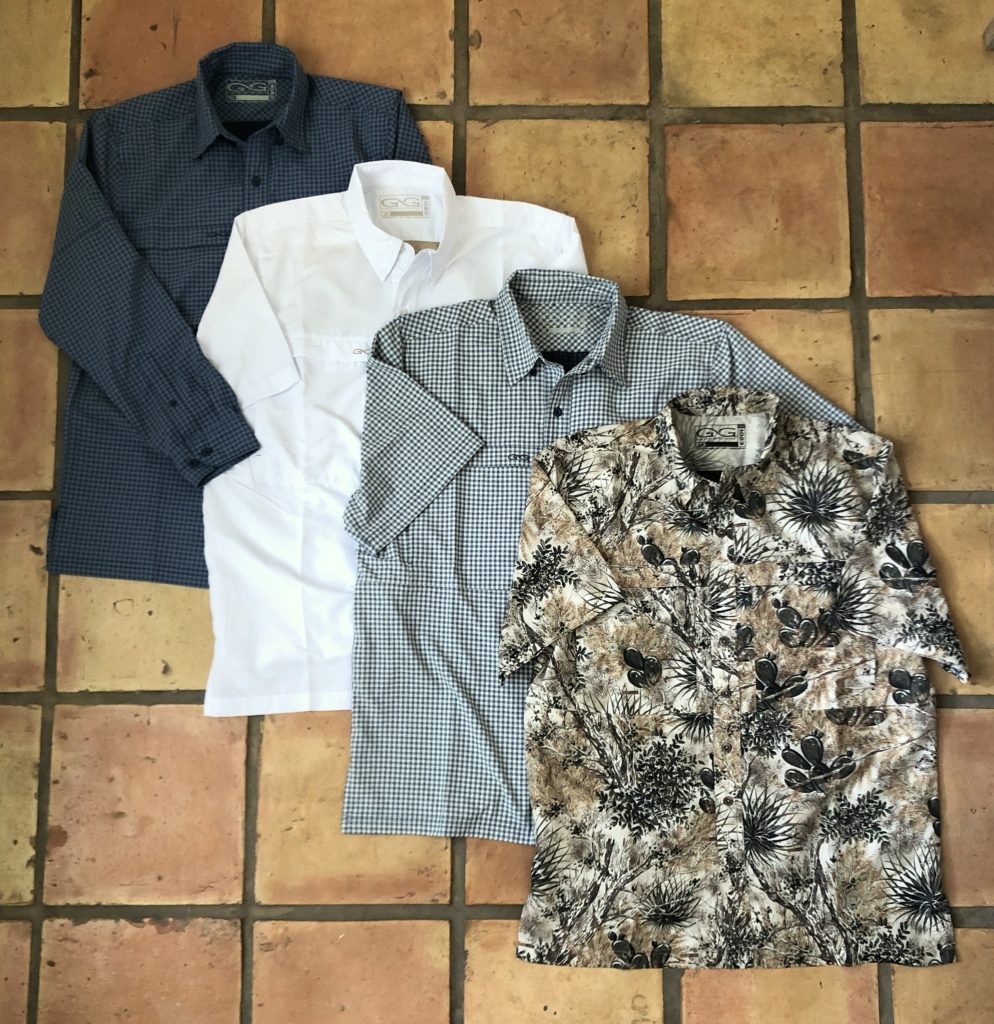 The Tekcheck shirts are a major part of the GameGuard product offering.  They have a really good catalog, but these shirts, in my opinion, are the tip of the spear.  At first glance, they don't really look like a technical fishing shirt.  There aren't any loops or velcro: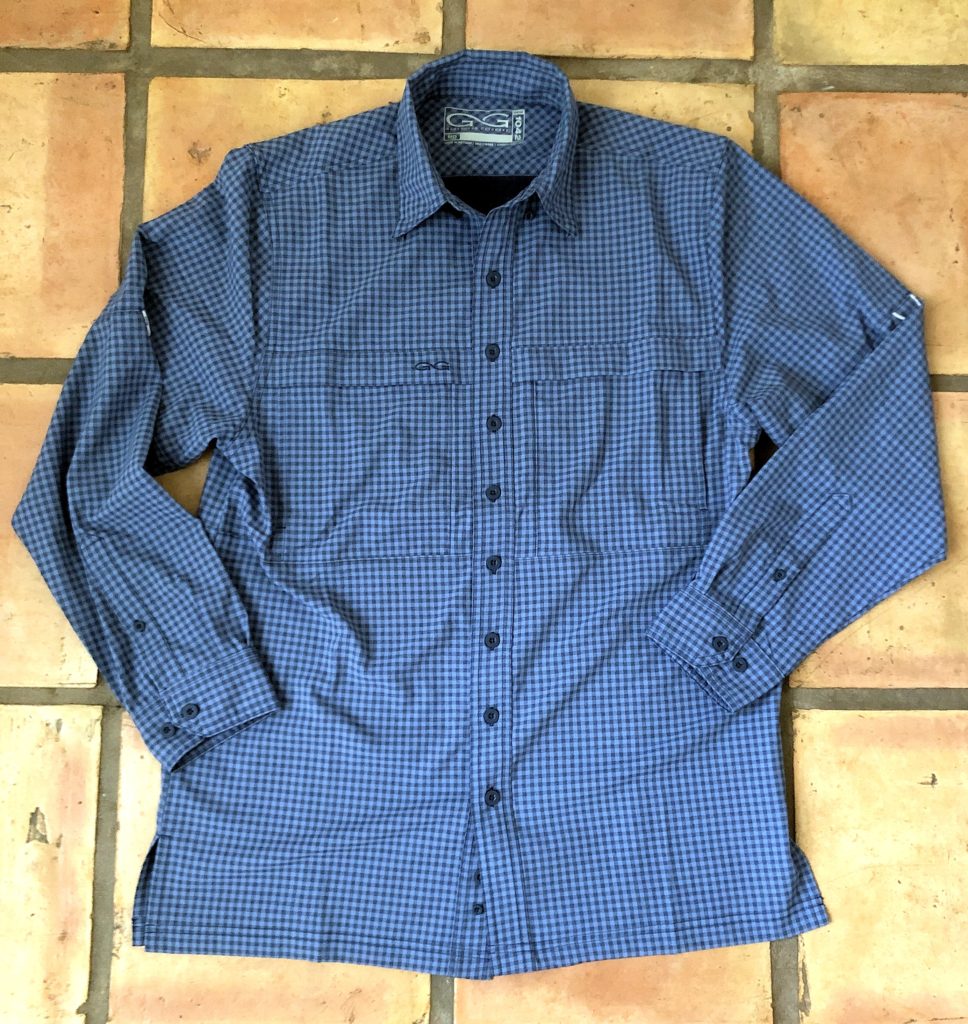 The design and cut are thoughtful: the front collar has hidden buttons, should you decide to keep the collar fastened.  The front pockets are designed with a flap that covers two front pockets with a small velcro contact to keep it closed.  The outside of each pocket is vented for comfort.  My favorite part of the construction: the sleeves are cut an inch or so longer.  This is a BIG deal for me, as I prefer a size Medium shirt (for the most part), but the sleeves are usually measure in at 33″.  I wear 34-35″ sleeves.  I don't like looking like I've outgrown my clothes.
Lastly, the bottom of the Tekcheck shirts, as well as the rest GameGuard's shirts are cut straight, as they are meant to be worn untucked.  The gingham patterns dress the shirts up, and look great off the water – pair them with a pair of Stand Ups and flip flops and you are ready to tackle the little league fields…you get it.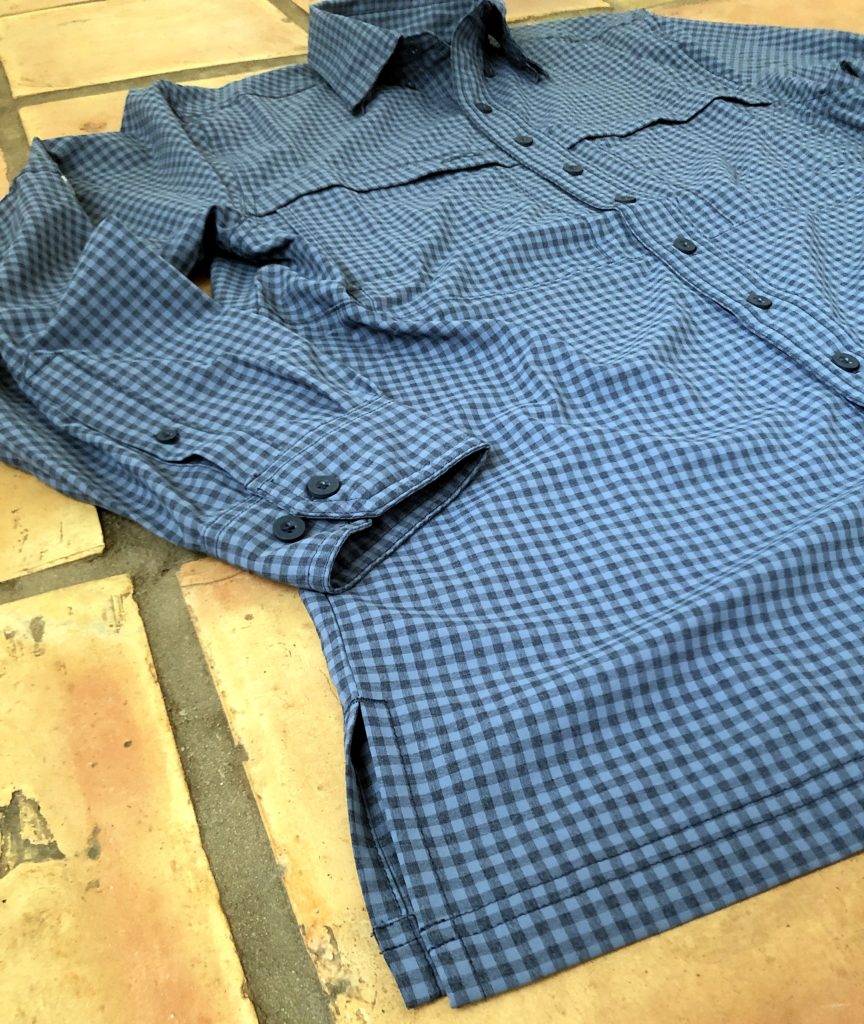 GameGuard offers their shirts in quite a few gingham patters, as well as solids, in both short and long sleeve designs.  The short sleeve shirts have all the same features, only with shorter sleeves.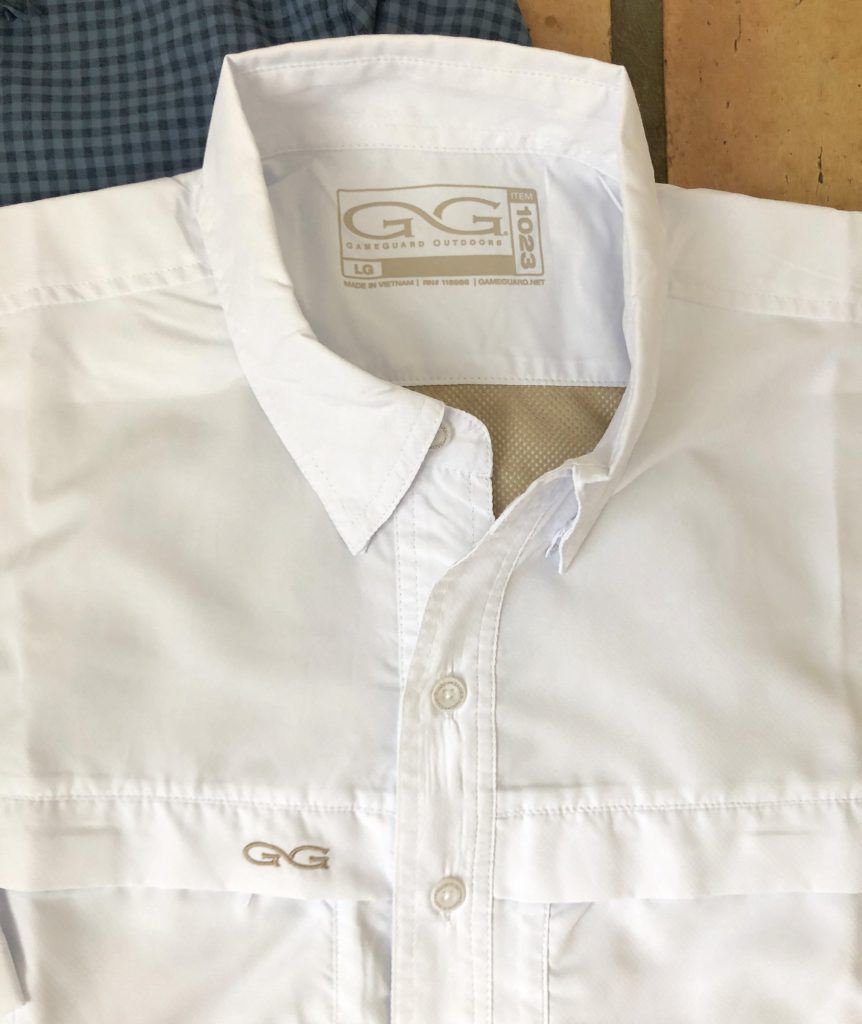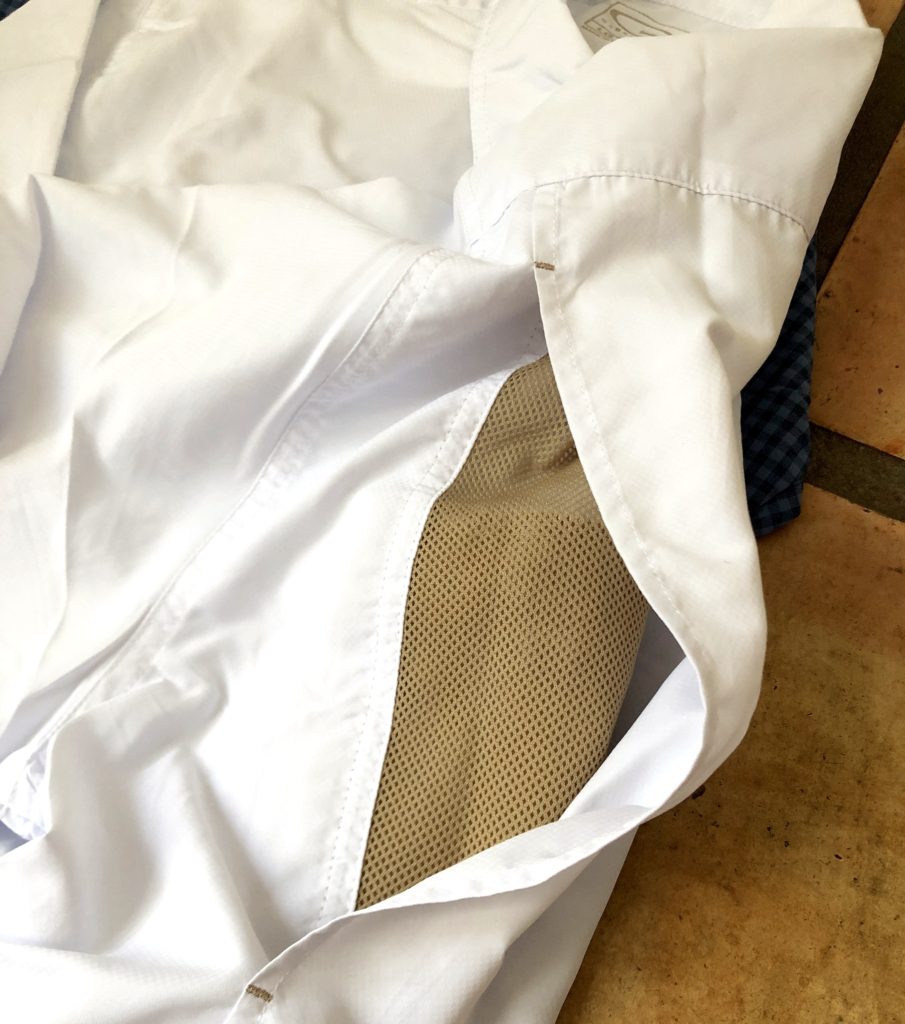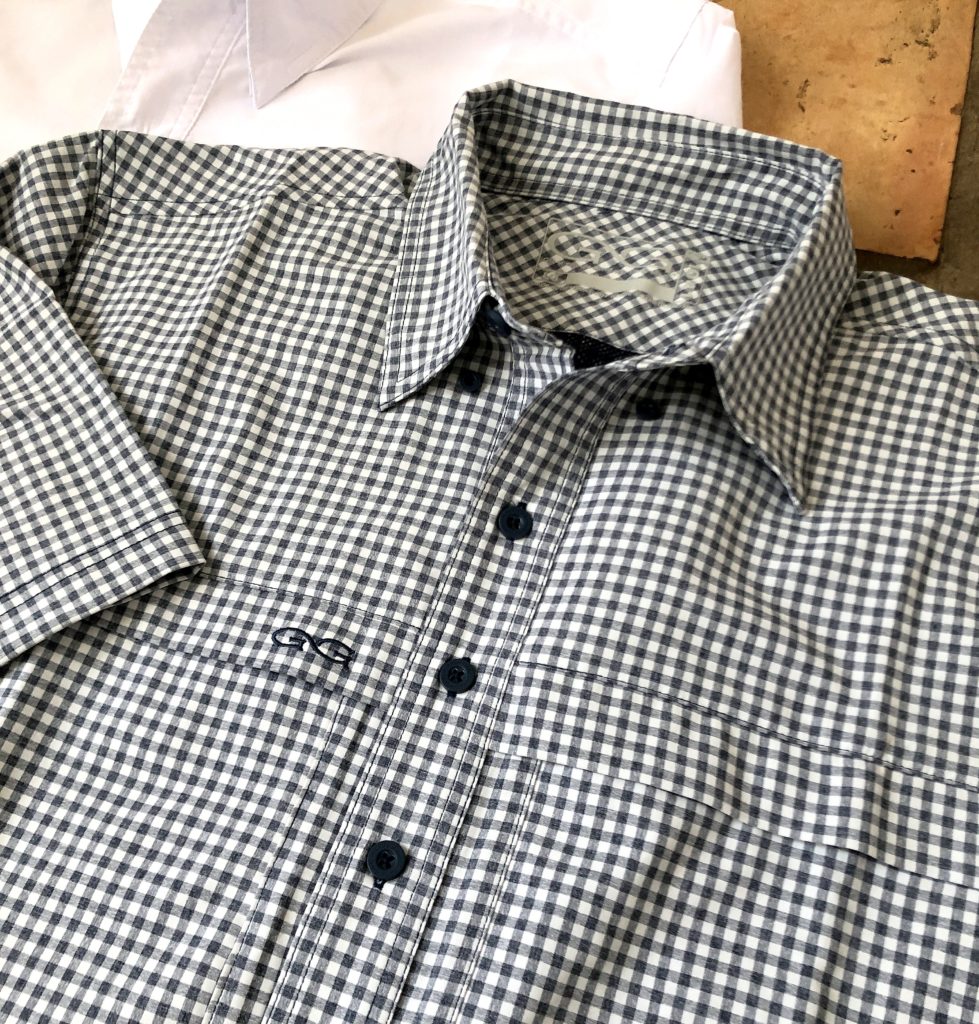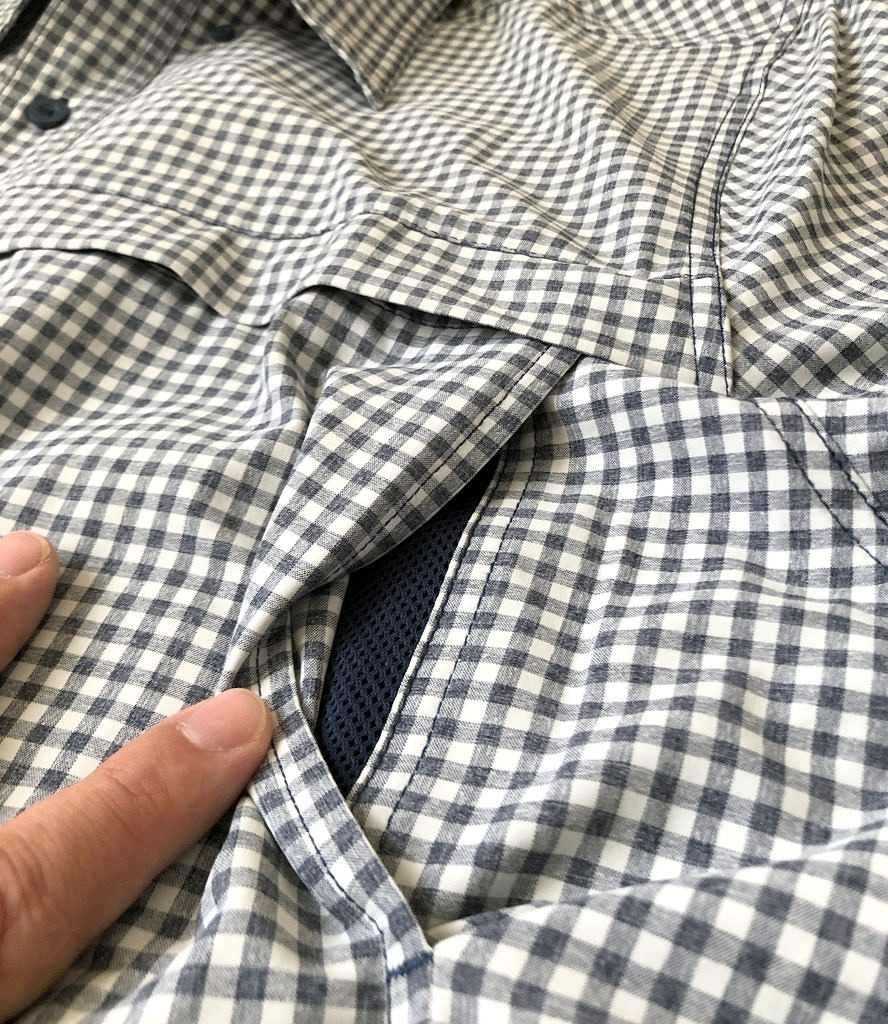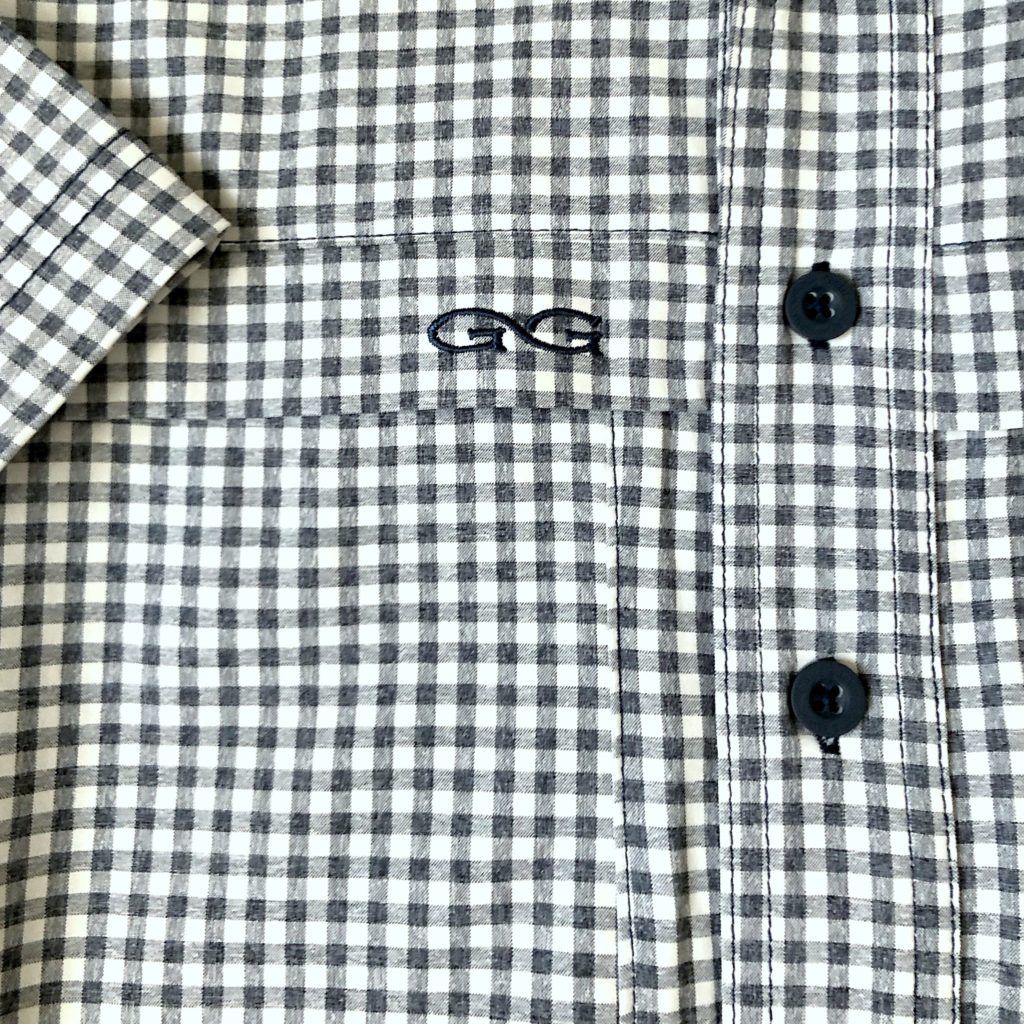 And we can't dismiss GameGuard's camo.  This is Texas camo, folks.  Craig designed it himself, and it has proven to be useful on hunt.  I can't wait to sport this…it's like an outdoorsman's Hawaiian shirt: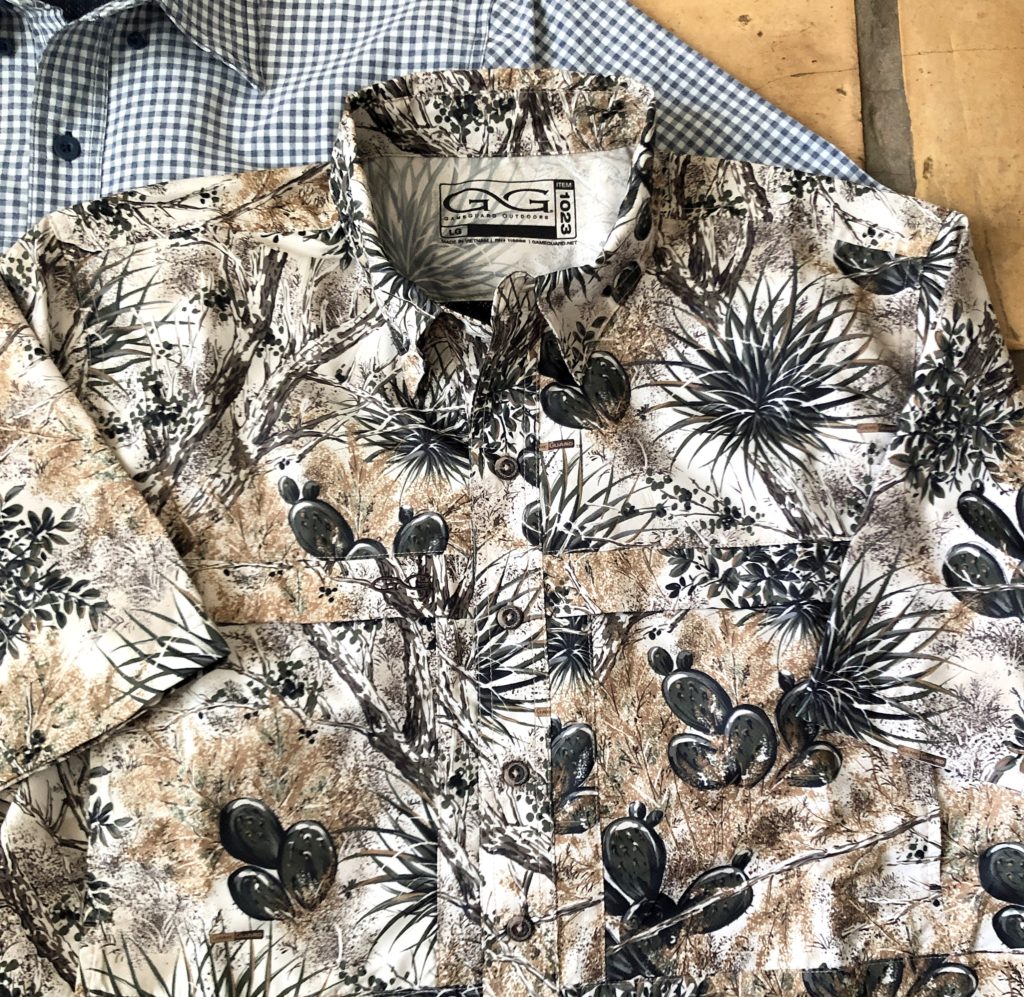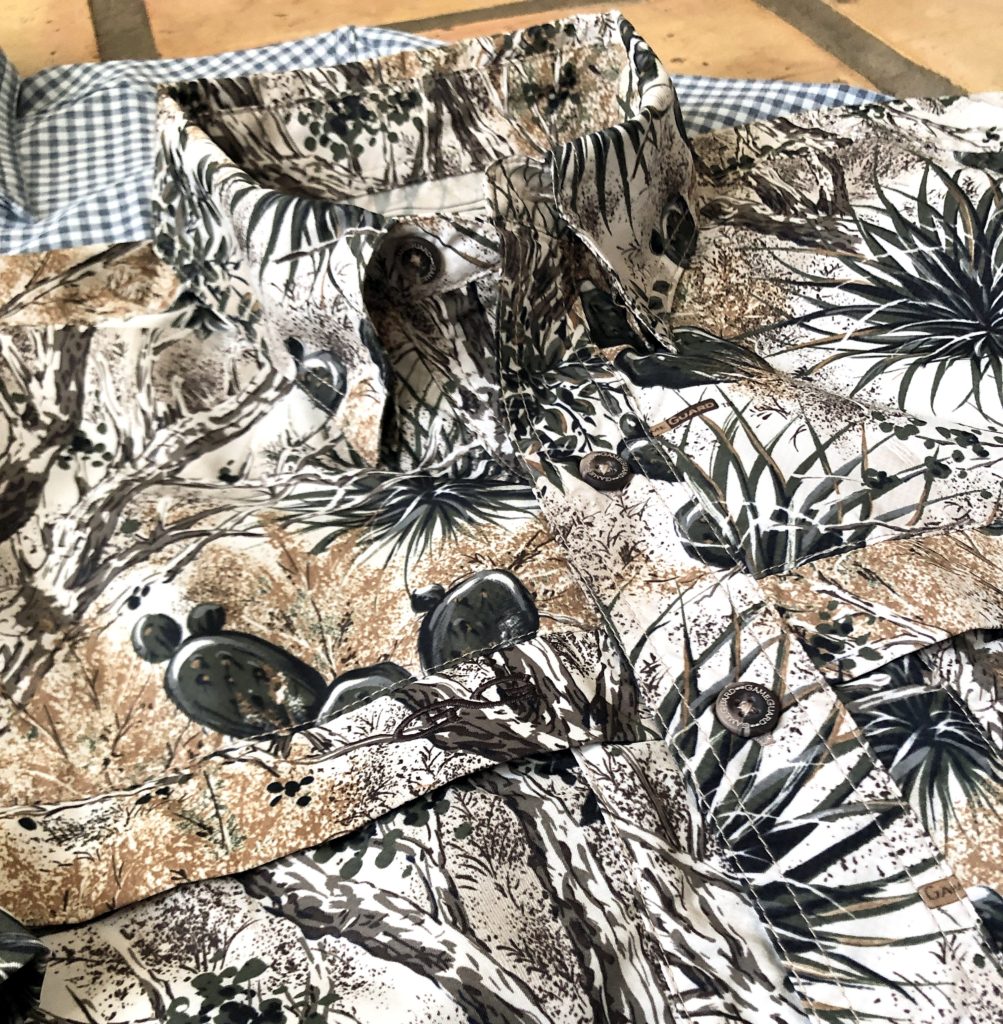 From a sizing perspective, I usually wear a 40R in Brooks Brothers jackets, a size Large in PRL polos, and a size 32×32 in Levi's.  Translating that to GameGuard: the medium shirts fit me, but they are fitted.  I prefer to have a little room in my fishing shirts, so I went with Larges except for the long sleeve Tekcheck shirt.  I am very happy with the Large – not too baggy, but enough room to cast and shoot without any weird stretches.
As I mentioned, GameGuard has a full catalog.  Some other highlights:  their long sleeve fishing shirts and GG hats (below), as well as their new shorts and their Field Chairs.  They are awesome…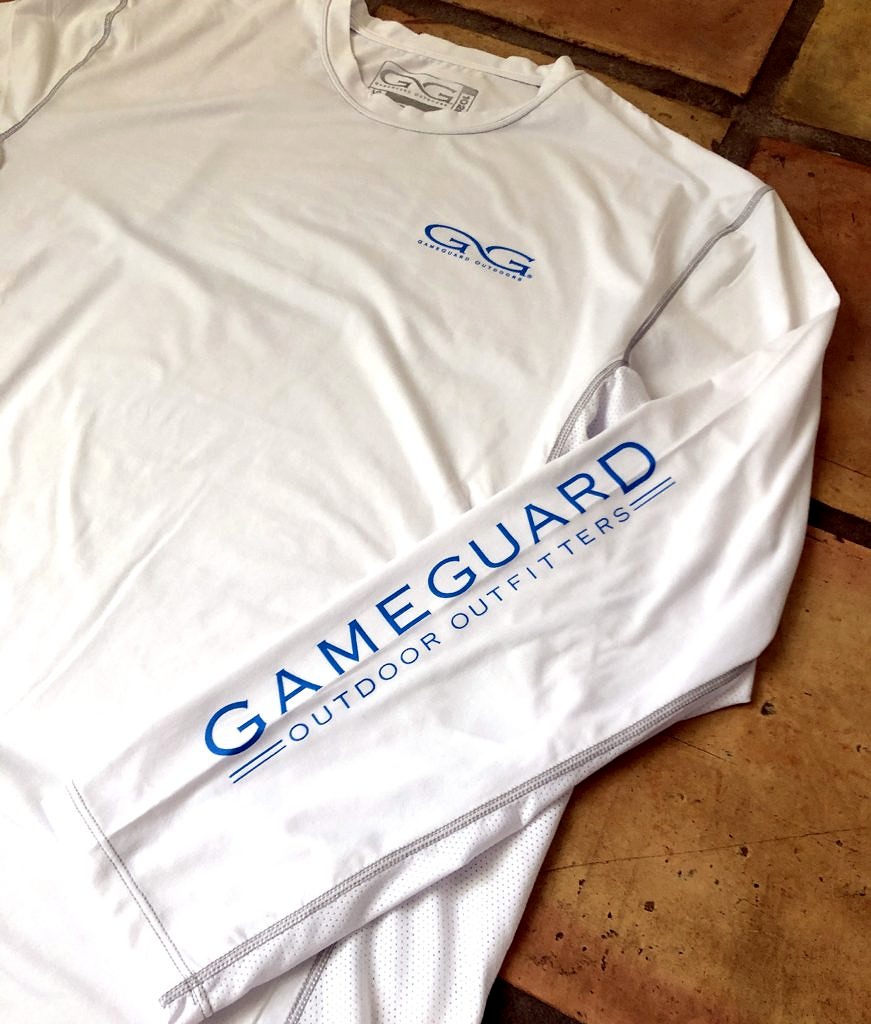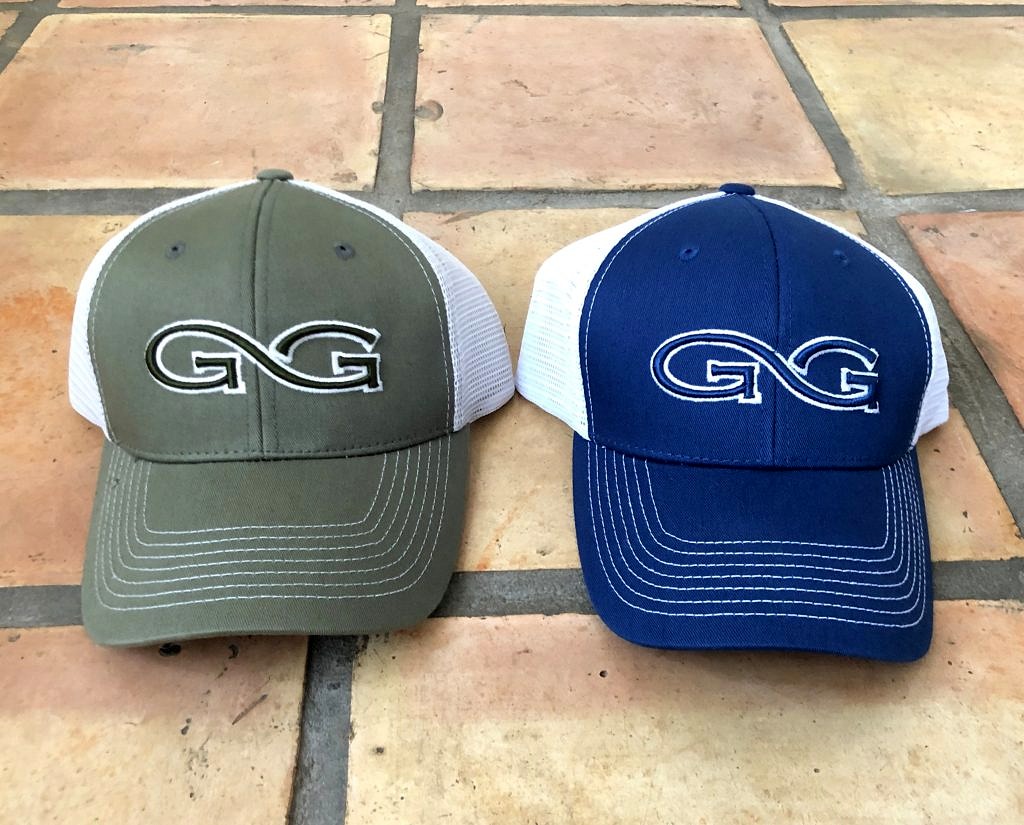 Give 'em a try, folks.  The price point is right where you'd expect it to be, and it's a bit more refined that what you'll see from the other brands in their band.
P L E A S E    S U P P O R T    O U R    P A R T N E R S :