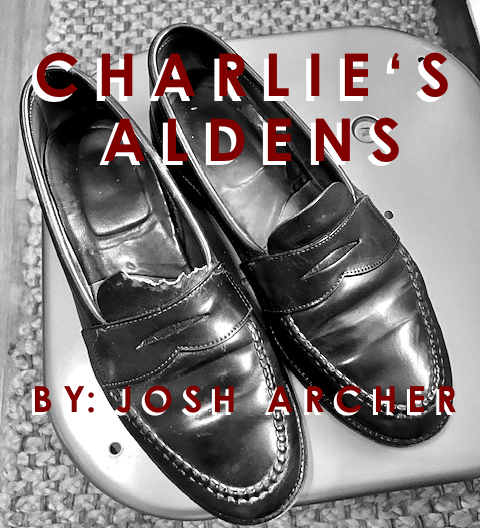 This is the story of a pair of Alden Cordovan loafers, my dog Charlie and a lesson learned.
One night, about a week before Christmas, my wife and I had just finished putting our kids to bed when I came downstairs to find our dog Charlie with a "chew toy". Unfortunately, the "toy" was my pair of Alden x Brooks Brothers Shell Cordovan loafers.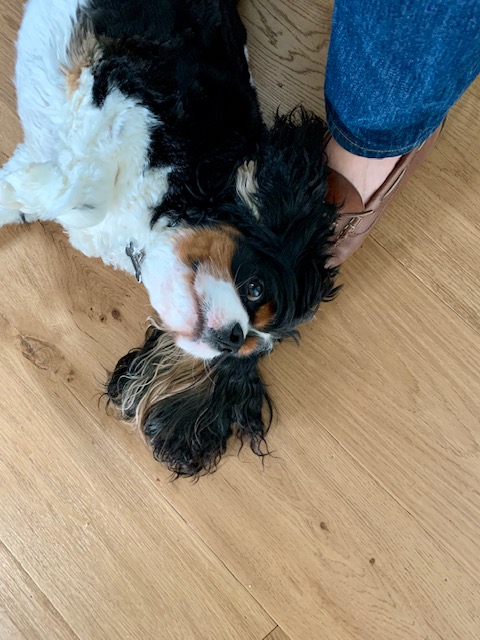 Charlie, my three year old Cavalier King Charles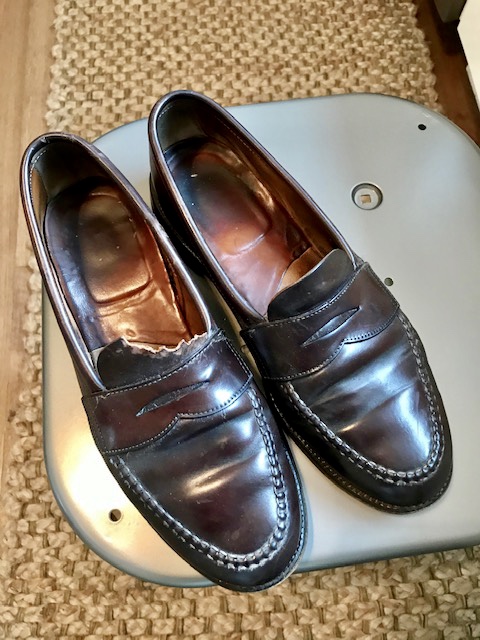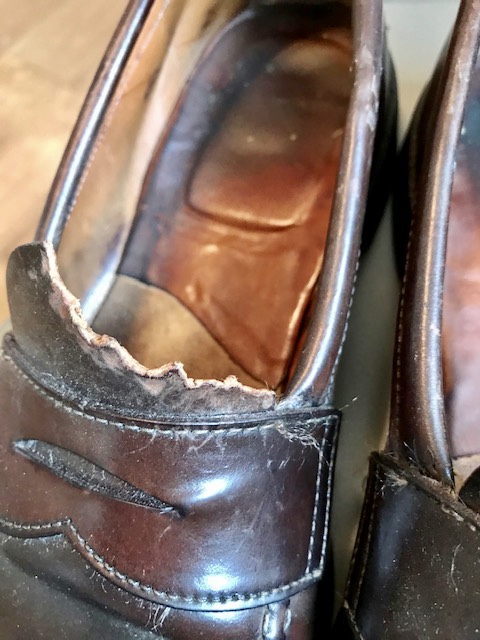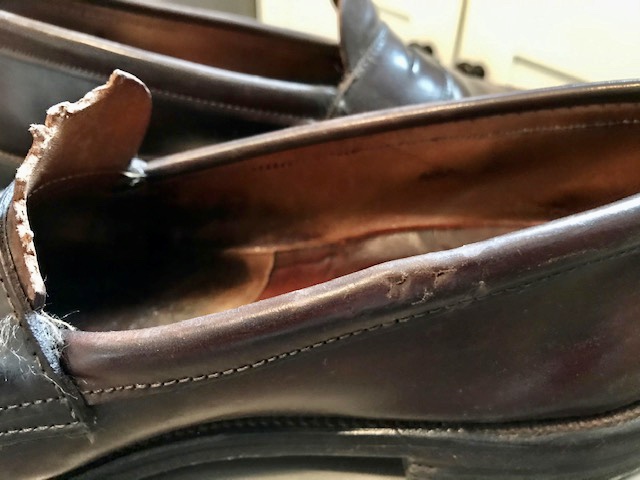 The damage looked pretty bad—bad enough that I was sure that they were beyond repair. I bought these in 2008 and they were the first "nice" shoes I'd ever bought. I'd saved up the money to buy them from my local Brooks Brothers store (R.I.P.) and, over the years, they continued to be my favorite pair of shoes. Now, I was faced with the prospect of having to replace them.
I priced the cost of replacement and settled into the idea that, after Christmas, I'd order a new pair from M.S. McClellan, my local Alden stockist. But then, a funny thing happened.
As I listened the Blamo podcast episode with Brian Davis of Wooden Sleepers, I wondered if repair was a possibility. Could I keep the shoes I love in rotation and could this type of repair even be done by Alden? I emailed their customer service and explained the situation. I attached pictures. I was hopeful.
That same day (Dec. 27), I received an email from Brenda at Alden. She told me they could help and to send my shoes and contact info—as well as a picture of Charlie (because, according to her, they apparently have a dog Wall of Shame). I packaged them up, sent them off and waited.
Brenda called me a few days later to let me know they had the shoes and to ask if I wanted a full restoration, which I said that I did. I paid for the service ($179) and she told me it would take 6-8 weeks turnaround time.
Yesterday (March 14), a box from Alden was sitting on my porch. I was excited to see what they'd been able to do because, frankly, I was curious and a little skeptical that the shoes could be made new. I couldn't have been more wrong.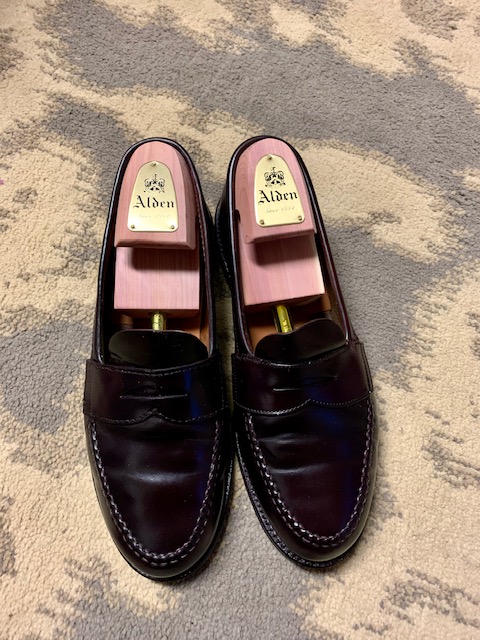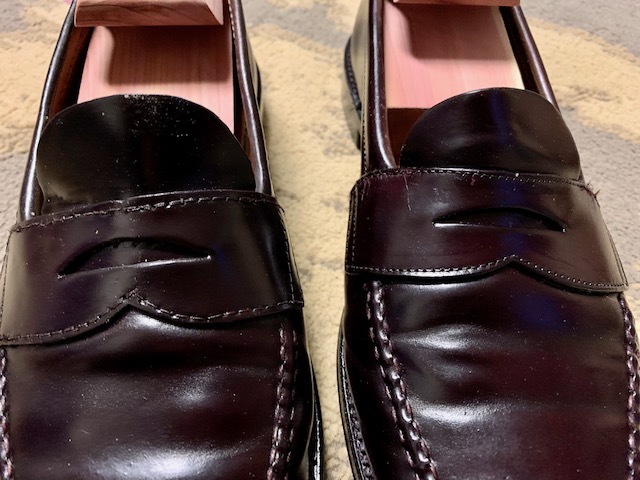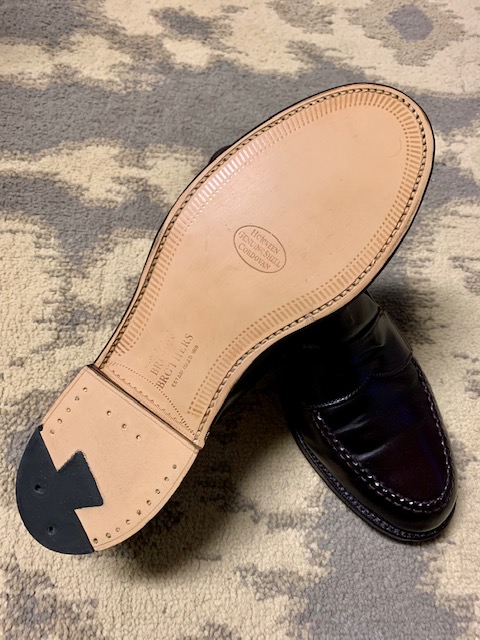 The work is incredible. They truly look brand new and there is no trace of the scars Charlie left on the shoes. Alden even includes new shoes trees!
The lesson I took from this experience is one I knew intellectually but now have tangibly. I need to wear and use the things I like for a long time and use them well and then I need to continue to repair them for as long as possible. Replacement and buying new stuff feels good but not as good as getting my favorite shoes back, looking new but feeling like my shoes. I've since sent my 15 year old Bean boots back for a resole, my eight year old Barbour in for a rewax and repair and a Sid Mashburn chambray shirt in for a collar and cuff turn/fix.
This was a good reminder, as Bruce Boyer says, to buy the best you can afford and wear it for as long as possible.
Thank you for the opportunity to share my story.
Josh Archer
IG: misterarcher