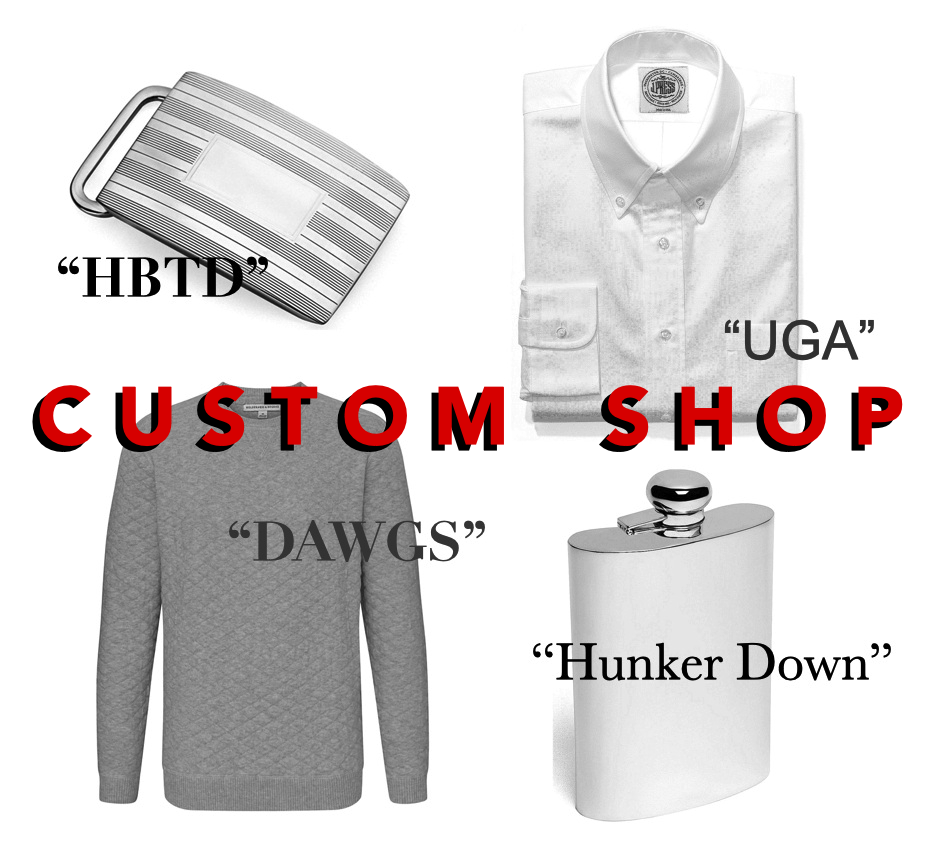 There are so many options to find collegiate-themed gear.  Whether it's officially licensed or a vintage logo, we've moved way beyond the limited choices at Academy Sports.  UGA gear can be found all over the place: in most men's stores throughout the southeast, Country Club pro shops, and online through most of the higher-end golf(ish) brands.
However, being one that enjoys going the extra mile, I never shy away from a custom option.  Now, anything custom requires some extra effort.  It'll be one more trip to an engraver or an embroidery shop to complete the work.  However, the juice is 100% worth the squeeze.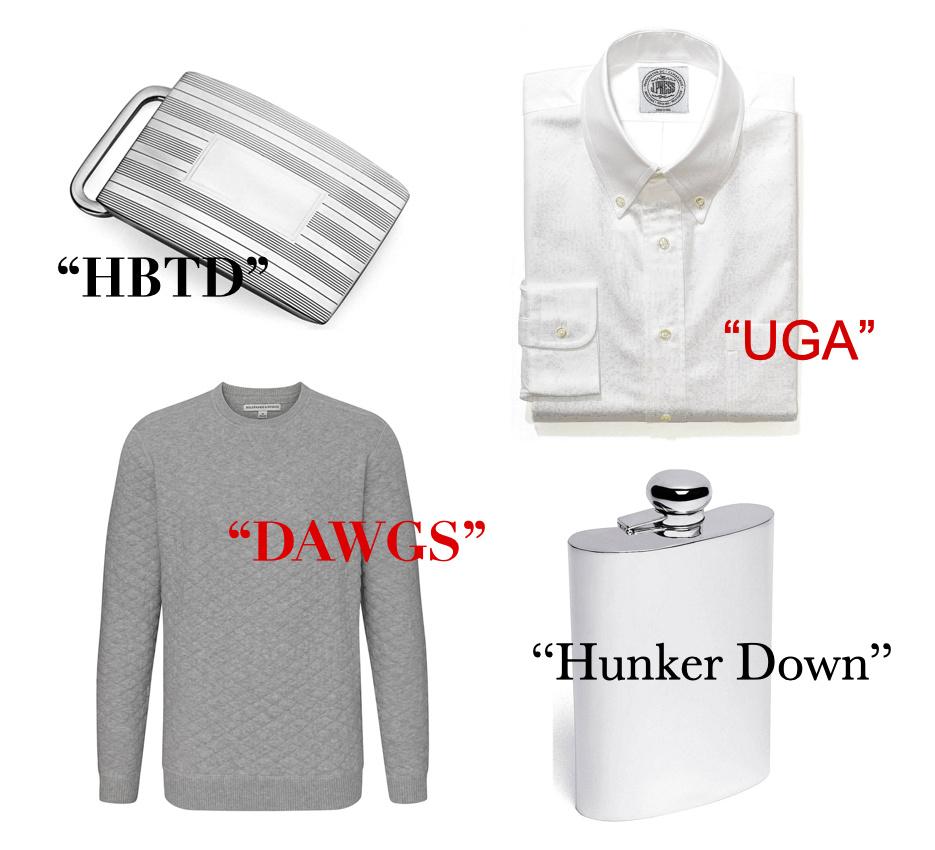 Here are a few options:
1. Sterling Belt Buckle: We all have some version of this, usually with our initials.  For the discerning UGA fan, how about engraving "HBTD" instead?  Pair it with your alligator belt and you are immediately the best-dressed guy in town.
2. White OCBD: Everyone loves a thick, white 100% cotton oxford cloth shirt.  They go with everything and still look good after tailgating all day.  Add a red 'UGA' monogram under the pocket at the fifth button for that custom look.
3. A Good Sweater: You already own a couple of quarter zips with some version of the UGA logo on the chest.  So does every other male UGA fan within a 500-mile radius of Sanford Stadium.  Try something different: get a GREAT, well-cut cotton sweater, and embroider "DAWGS" on the chest.  It'll be great to have for those night games, for either you or your date (wife) to steal.
4. Engraved Sterling Flask: We've all done the flask thing.  Quite frankly, they are a little overplayed.  However, a sterling silver flask with "Hunker Down" engraved is just what the tailgate needs prior to walking down the tracks.  Note: unless you have a perfect hiding place on your person, I'd recommend leaving this one somewhere safe at the tailgate.
It's not going to be hard to dress better than a South Carolina fan, but this gear will really drive home the point.
***I've been asked to contribute to the greatest UGA Football newsletter in all the land: Poor Man's Game Notes.  Head on over to see the rest***